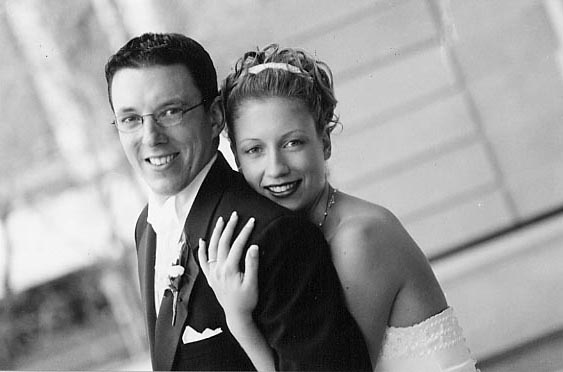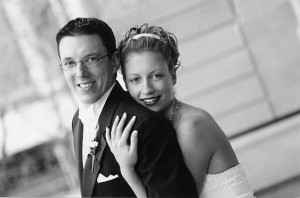 It feels like a hundred years ago. And it feels like yesterday.
10 years ago, on a chilly October afternoon, we said "I do" in front of 130 of our closest family and friends.
I still remember the roller coaster of emotions I felt that day. There was panic, elation, more panic, numbness (from a calming drink or two), sheer bliss through many tears, anger (the groom and his men failed at their only job of bringing drinks to the photo shoot), relief, hunger, happiness and more happiness as the evening progressed and we celebrated until the wee hours.
After months of planning and stressing, we needed a holiday. The day after the wedding, our first order of business was to check the weather forecast at our destination for that day: Puerto Vallarta, Mexico! Nothing like kickin' it pool side for two weeks after the most stressful/blissful events of our young lives.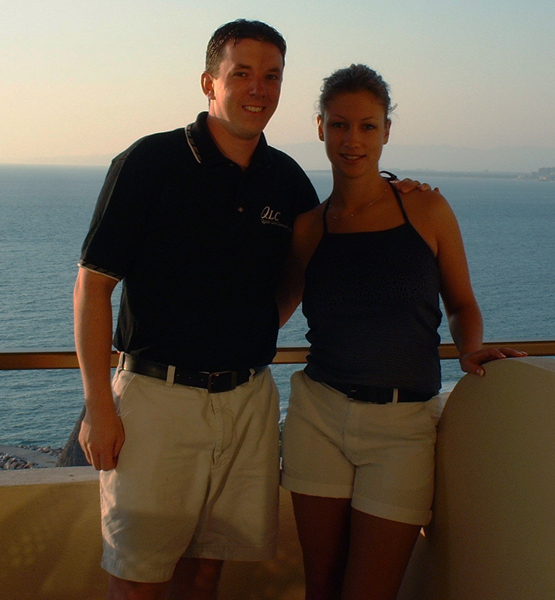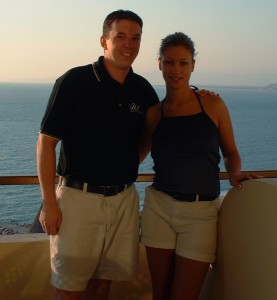 It was our first international trip as a couple, and Pete's first exposure to harrassing street vendors when he cutely/naively responded: "How did you know we are honeymooners?  Sure, I'd love to come in your store!"
We strolled on rocky beaches, sampled many different kinds of tequila, and enjoyed a few afternoons of snorkeling. Most of the time was spent absorbing obscene amounts of Vitamin D and laughing at the oil slick that followed Pete around the pool thanks to his +50 sunblock.
We had NO idea that this first trip was the start of a life of travel. Never could we have guessed that ten years later, we would have spent one quarter of our marriage on the road.
As far as we are both concerned…
the honeymoon is still going!
But TEN YEARS is a huge milestone and called for some celebration!  To northern Netherlands we went, to a small town close to the coast, far from the regular tourist path. And the regular budget dorm rooms just wouldn't do – instead, we swallowed the big hit to the bank account and booked a charming and relaxing bed and breakfast for two nights.
Oh, the luxury! The elaborate spread of delicious breakfast foods, the plush pillows, the bathtub built for two. The fluffiness of the bath robes that were so obviously pleading with me to be worn the entire time. I kindly obliged – thanks to the non-stop rain for two days – we did nothing but lounge around and take advantage of being surrounded in such opulent comfort.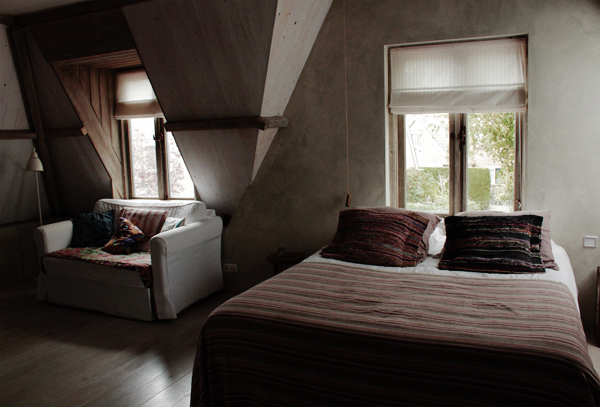 Hands down, the most comfortable bed we've slept in for months!

So. Much. Good. Food.
A decade ago, neither of us could have imagined spending our ten year wedding anniversary in Bergen, Netherlands.
Where will we be in another ten years?  We can't wait to find out.