Words by Dalene Heck / Photography by Pete Heck
 The Dark Hedges – Northern Ireland
People are like stained-glass windows.
They sparkle and shine when the sun is out,
but when the darkness sets in, their true beauty is revealed
only if there is a light from within.
~ Elisabeth Kubler-Ross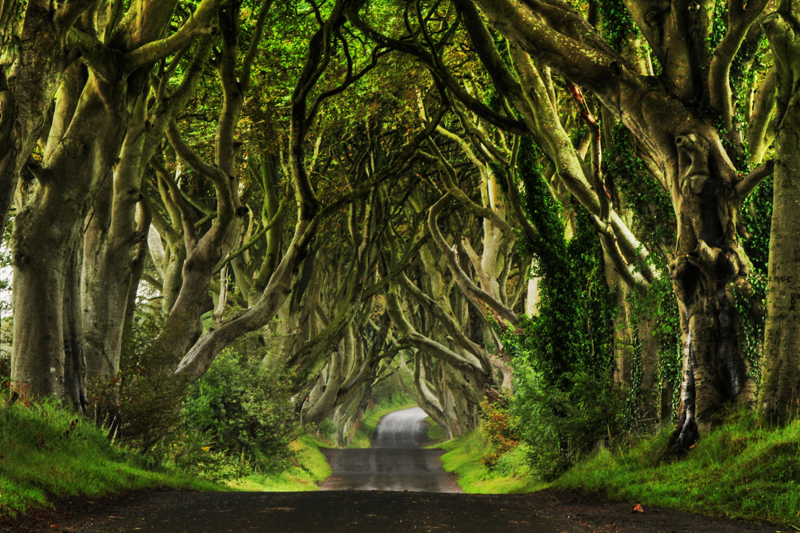 After a day of dodging large groups of tourists, we went on the hunt for the The Dark Hedges in Northern Ireland. It took some searching and the help of generous strangers to find them, but it was worth every effort. It was one of those breathless, perfect travel moments when we found serenity in a magical, fairy-tale setting.