Nirvana for Kitties: The Lanai Cat Sanctuary
Words by Dalene Heck / Photography by Pete Heck
Lanai, our fourth Hawaiian island visited over many years, startled us for several reasons. For one, the continuous fresh breeze immediately lifted the greasy sweat that we had worn for the entire previous week. The geography itself was so incredibly different from where we had just left, framed by tall Cook pines instead of the expected abundance of palm trees. And then, there are ALL THE KITTIES.
You know that you've arrived at one of the most perfect spots on the entire planet when the number one of things to do in Lanai for tourists according to TripAdvisor is to visit a nearby cat sanctuary. There are only 3,000 people living on Lanai and over 400 cats. That ratio (for this introverted cat lover who loves cooler weather) is the kind that makes me want to unpack my bags for good.
Not only did the word paradise roll off my tongue regarding many aspects of the island, but it is so clearly a utopia for all of the cats under the care of the Lanai Cat Sanctuary as well.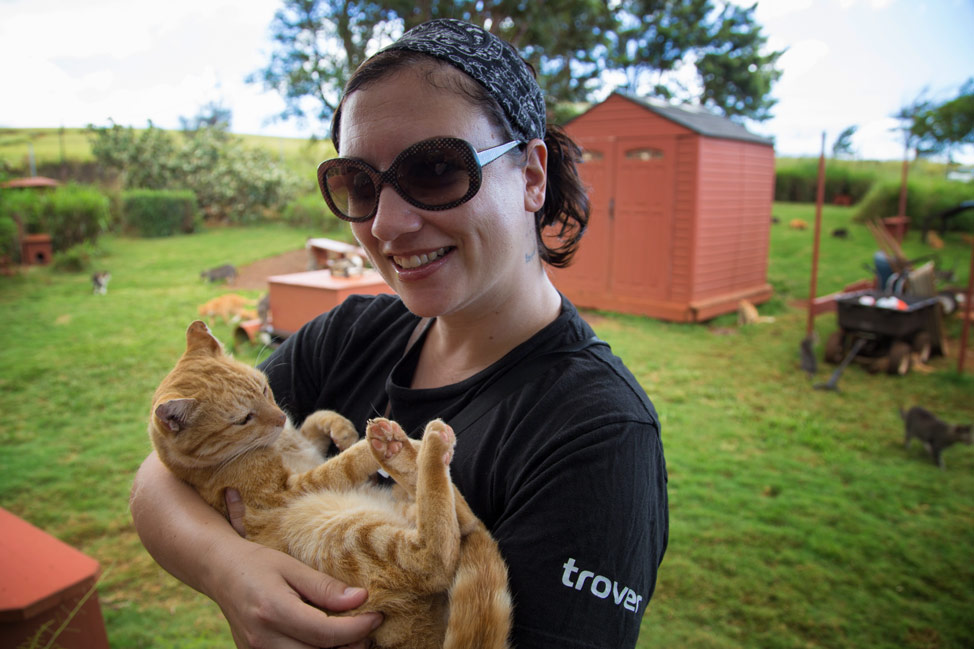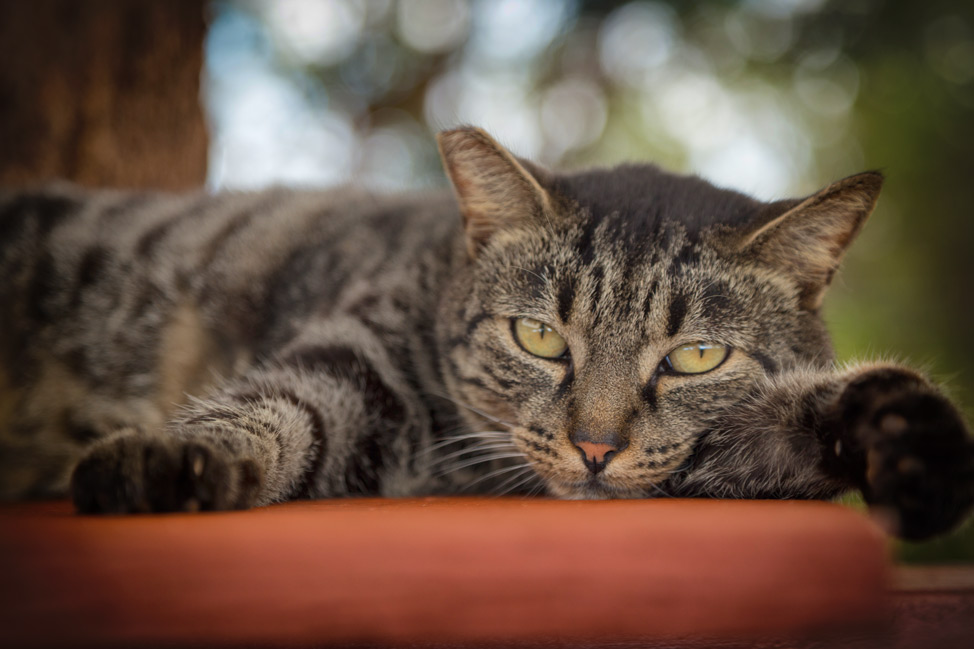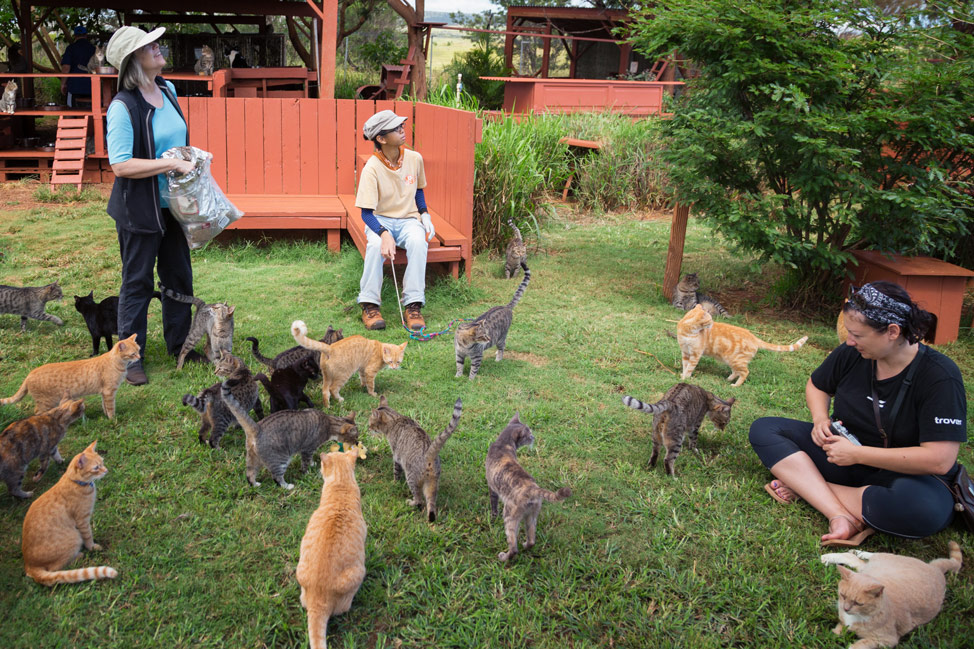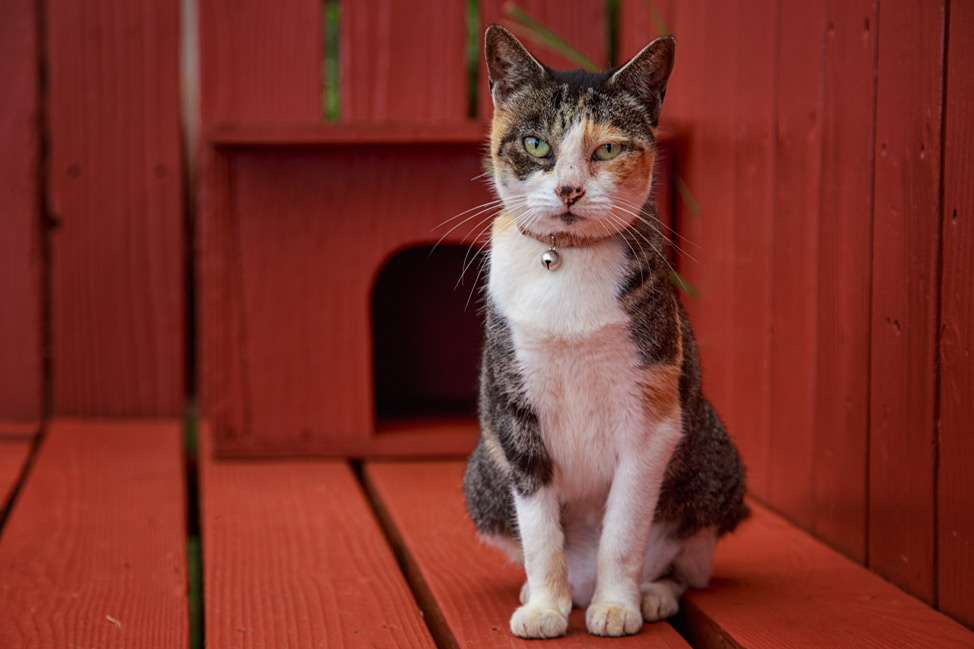 We were greeted by the lovely founder Kathy Carroll and a benevolent furry contingent who bypassed the food on offer in order to welcome us through the gates. As we cuddled one and then another and another, Kathy, whose generosity of love and spirit is on display with every word spoken, relived the history of the sanctuary (along with several of the cats) with us.Concerned for a growing number of homeless cats which were impacting native bird populations, Kathy began by herding a small group of them and building a temporary enclosure in partnership with a major resort on the island. The eventual move to the 50,000 sq ft outdoor enclosure came with the mandate to provide a place where they all can live without distress.
There is no euthanization. Every cat is spayed or neutered and vaccinated. The sanctuary includes a multitude of different areas for cats to play, hide, or sleep. All surfaces are painted a rust red, and as many as possible are made of recycled crates or other such things that are salvaged. Nothing goes to waste.
Two things surprised us most – one being the remarkable peace among them cats (in our three hours there we saw no fights). Secondly, with all of these animals roaming free, you would never know it for the not unpleasant smell of the place. Large open boxes using pine mulch as litter tend to that.
The "lions", as they are affectionally called, live large in health and harmony.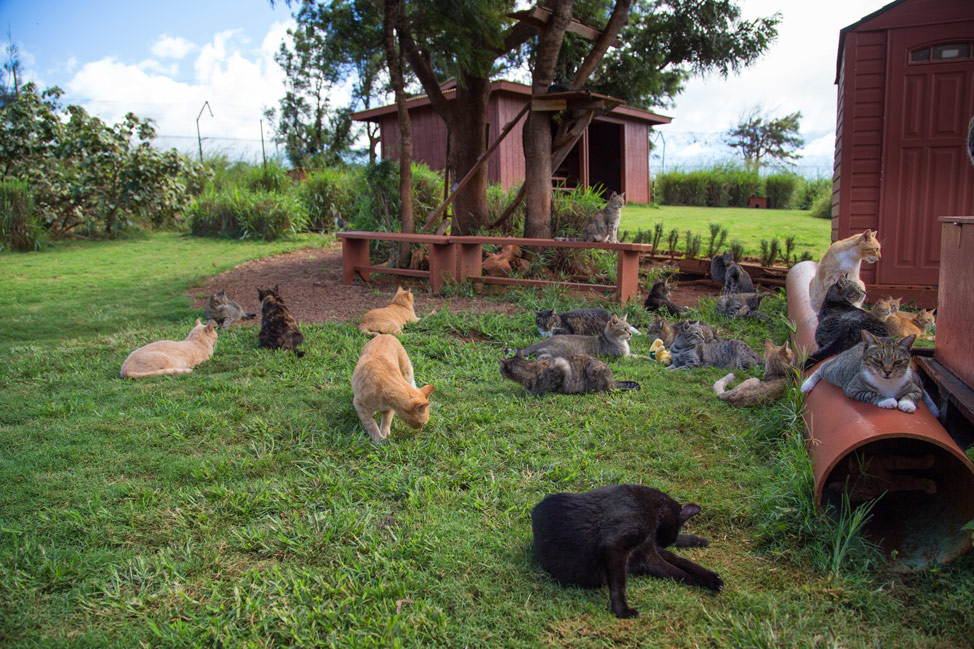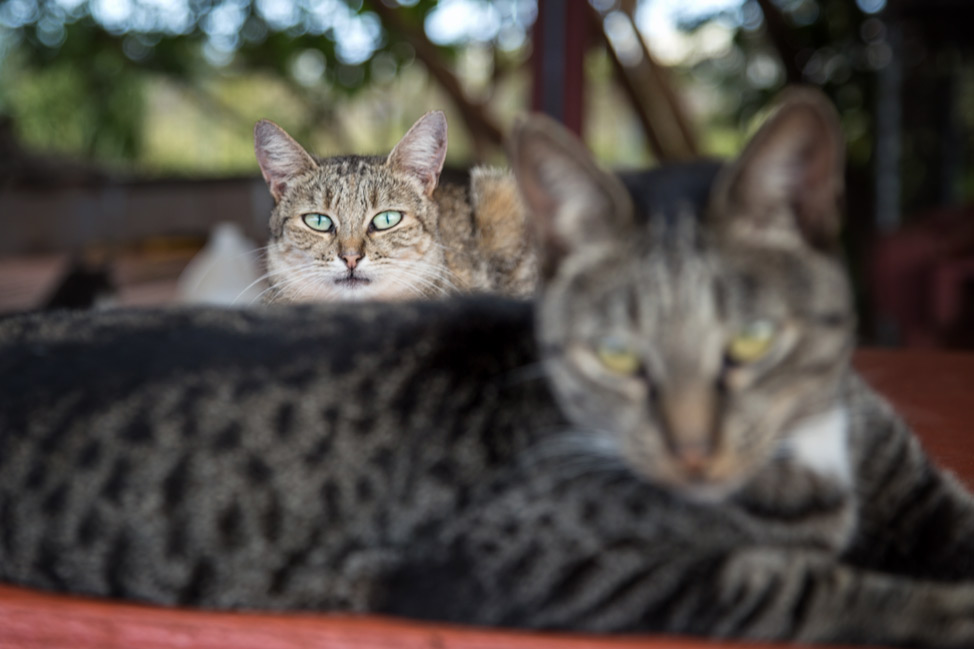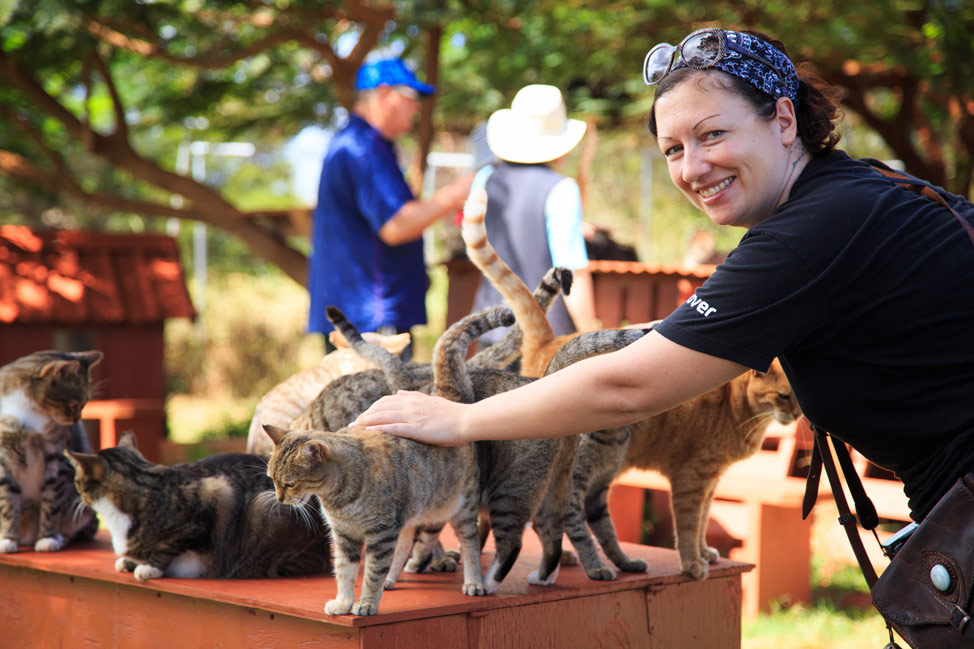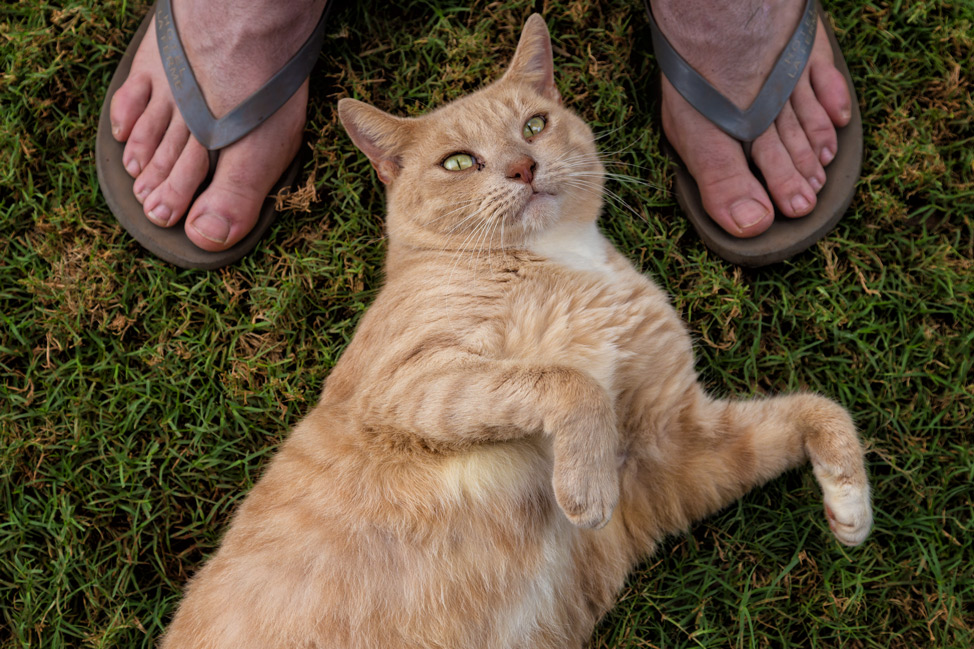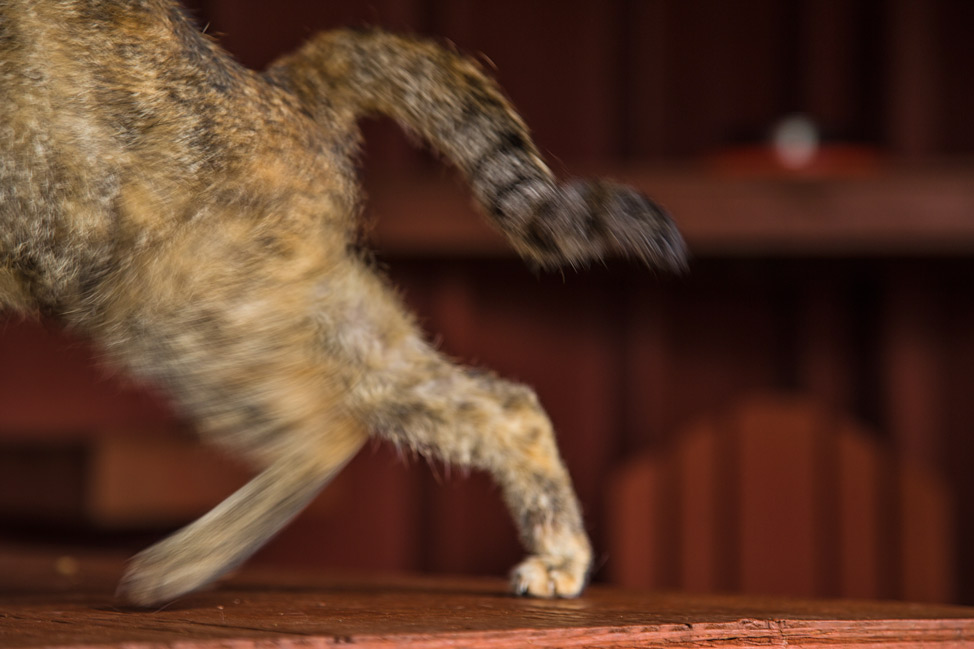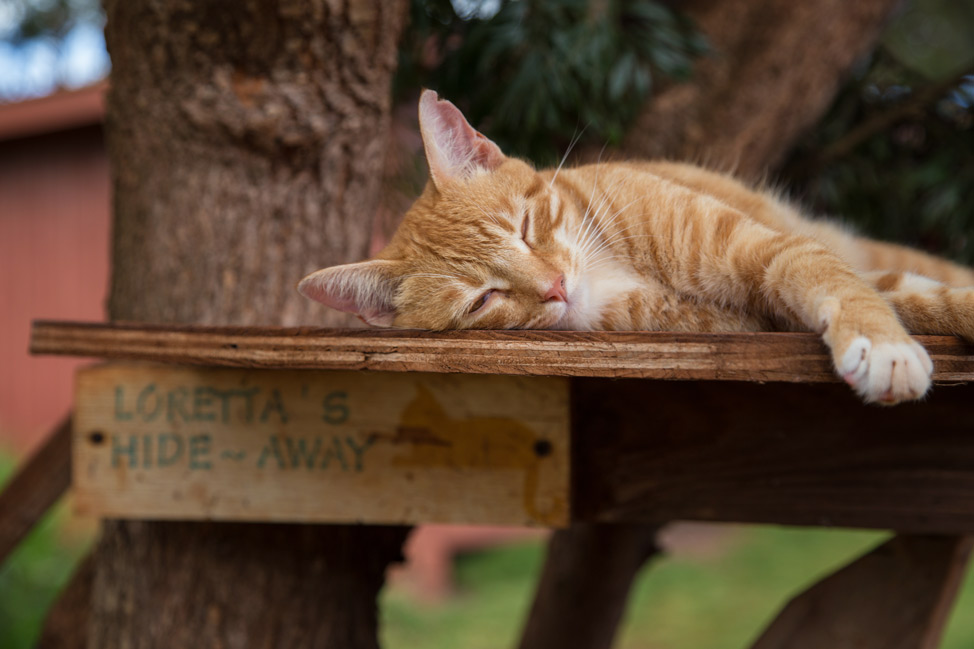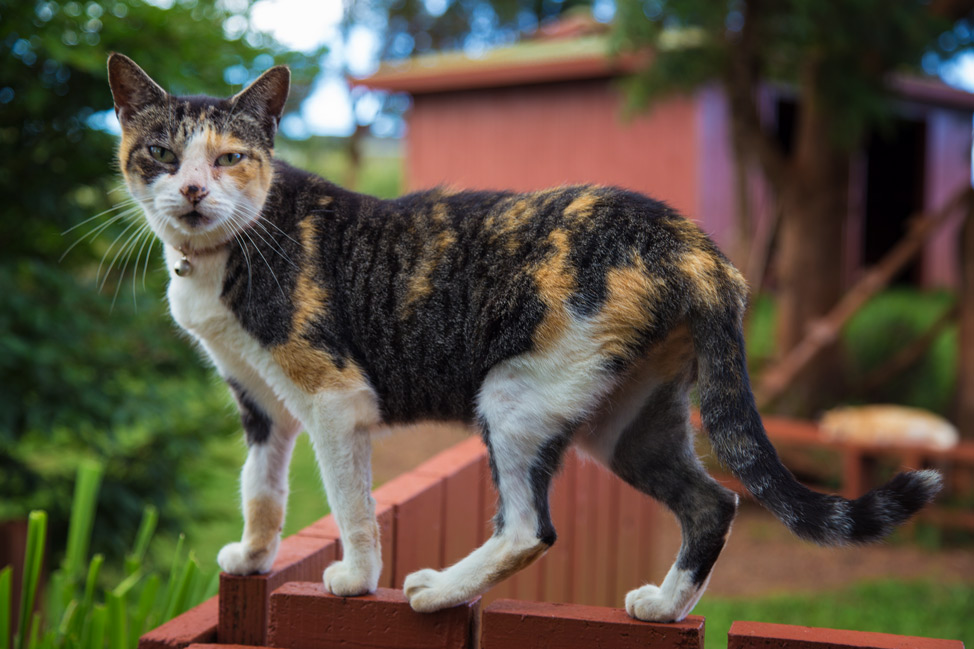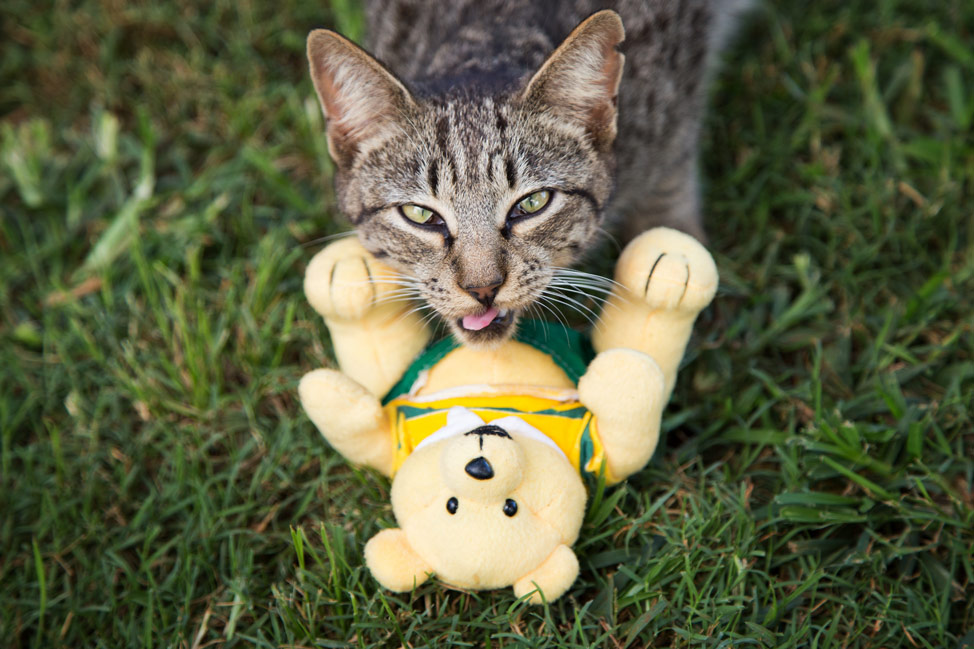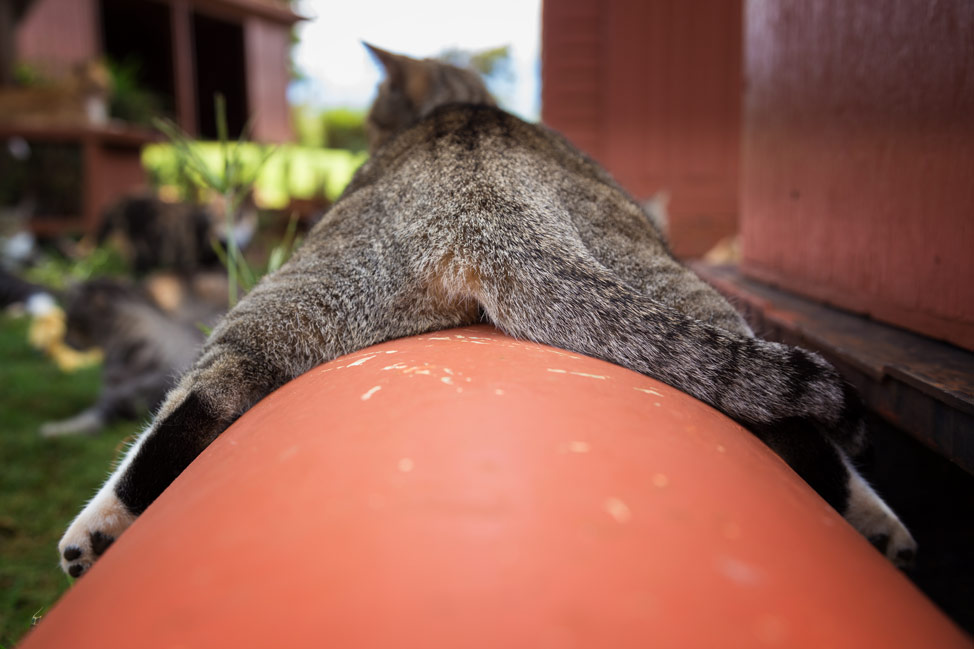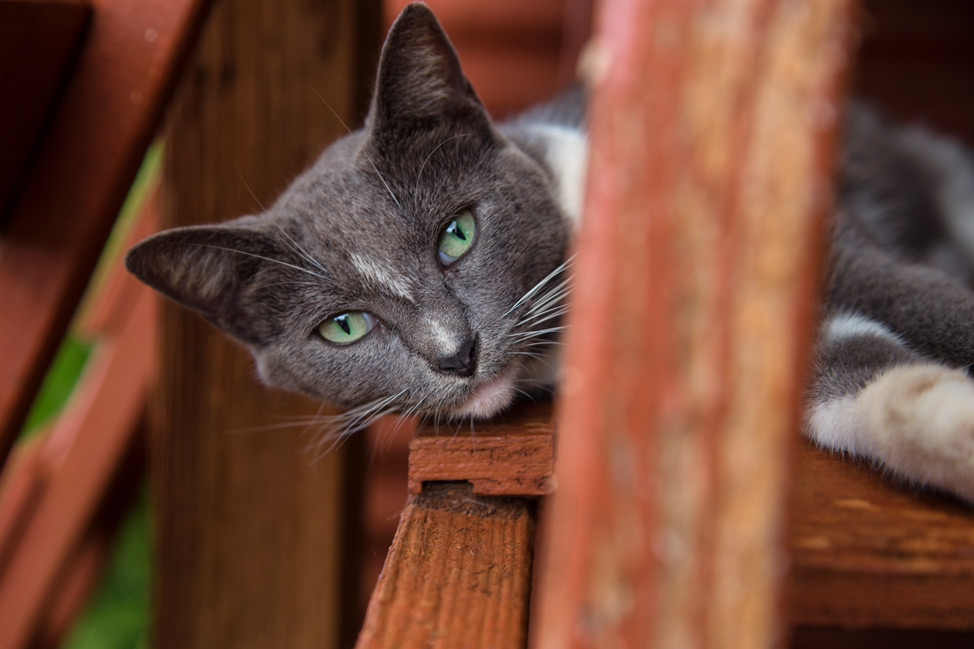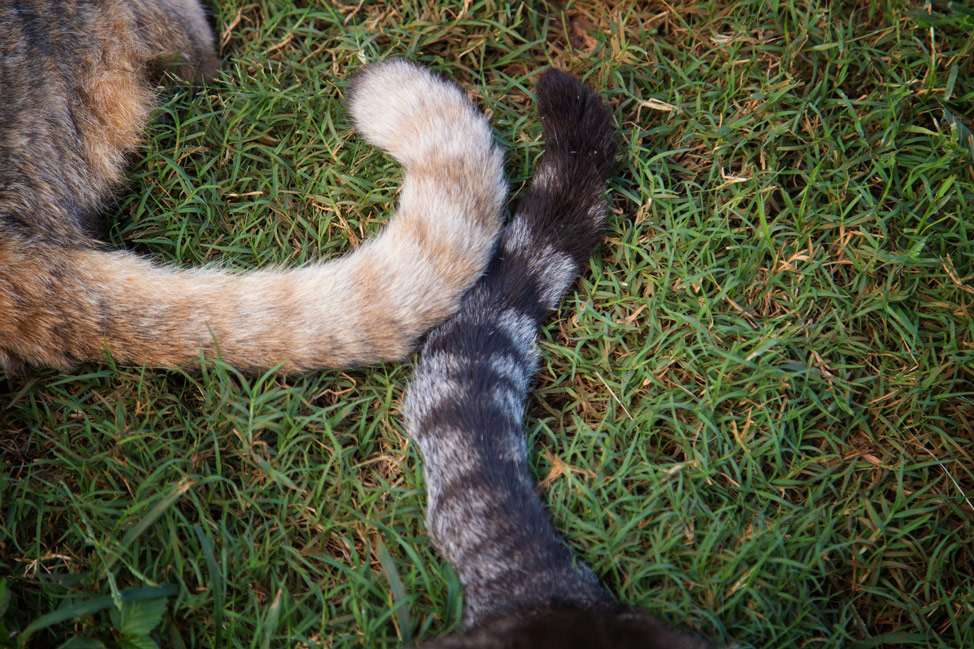 As such, the hardest part of our day was bringing ourselves to leave one in order to pet another. And then to tear ourselves away entirely, of course.
how to do it
These "Hawaiian lions" can be found in a beautiful enclosed space very near the airport. In fact, many visitors take day trips from the other islands just to see cats!
You can donate or adopt in kind by visiting their site here. It is also possible to volunteer at the sanctuary, and of course, there are plenty of cats to cuddle and even take home with you if you are able. The Sanctuary will make all arrangements for getting them to your home, the toughest thing for you will be to choose from the many darlings there.
Our trip to Lanai was courtesy of the Lanai Visitor Bureau. All opinions, as always, are our own.