Words by Dalene Heck / Photography by Dalene & Pete Heck
I really can't explain it.In my old corporate days, I had to fly around North America a lot. Sometimes several times a week. Some were long-haul cross-country flights, but most were fairly local. Often I was in tiny planes where every whiff of wind could be felt.
I had nary a care. I felt no distress or surge of panic, even in the bumpiest of rides. Instead I was often lulled to sleep while taxiing to the runway and spent my waking hours enjoying it as much as I currently adore train travel. With my headphones plugged in, my frequent time in airplanes was me time, and I would let my mind wander while staring at the variety of scenes below.
That has changed in the last few years and I can't pinpoint why, but every flight has become a cause for anxiety. Turbulence causes me to bury my head in Pete's shoulder. With my eyes clenched shut, I tell myself that I am just in a car on a rough road, and that helps a bit. So does repeating facts about how safe air travel is. So does the fact that most airlines now allow me to use my headphones during takeoff and landing. (I even have a specific playlist called Flying is Not Scary. It consists of songs that have a strong beat throughout to block out all sounds of the plane. They are also songs that I can't help but sing along too – sorry, seat mates – but the distraction is necessary.)
That helps, mostly, but not quite enough. And as much as I wish telling myself to "SUCK IT UP, HECK" would implore me to indeed suck it up and get back to enjoying these important parts of our journey, my brain just doesn't want to work that way.
So in all honesty, when Pete and I were invited on a flight from Wanaka to Milford Sound with Southern Alps Air, I half hoped that for whatever reason, it would be canceled. A six-seater plane over snow-capped peaks and landing in a narrow fiord? That sounded like torture.
But we rose to a sunny day with minor wind. A quick phone call confirmed that the trip was happening, and off we went.
And wouldn't you know it? In the six-seater with just five of us, I was assigned the seat up front, right next to the pilot.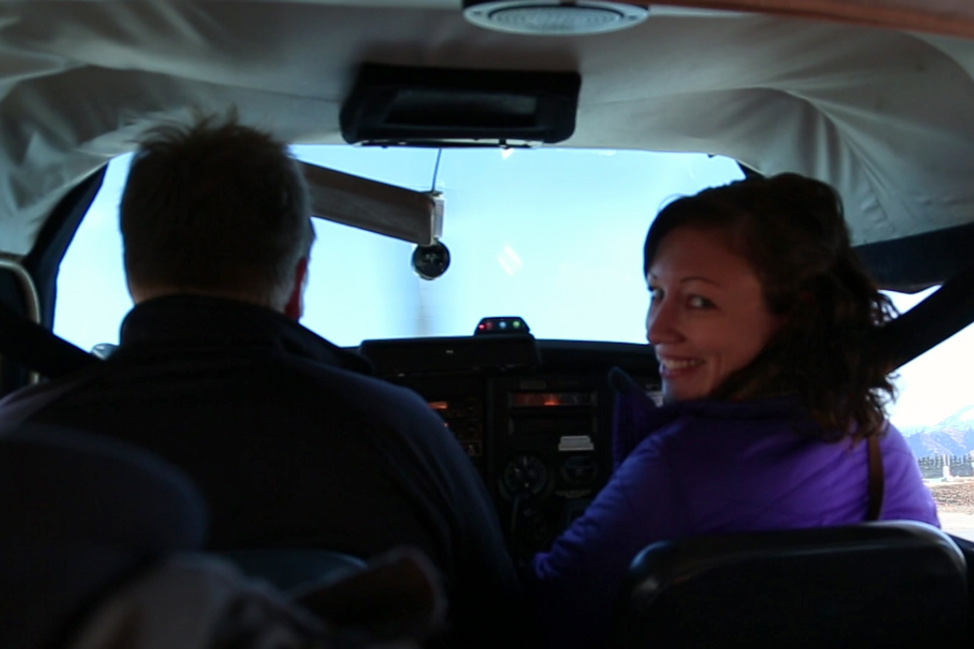 That part turned out to be okay, in fact, maybe even a bit helpful. Our pilot Nick was smooth and deliberate in all of his actions, his voice low and soothing as he relayed tidbits of information about the mountains below. We eased up and over Lake Wanaka, south and west towards Milford Sound.But as we began to cross the jagged peaks that stood between us and the Sound, the plane jostled with the changing wind patterns. Without Pete's shoulder to dive into, I clenched the door handle until my knuckles blanched white. Only a couple of times did I peer down through the window to see the tire of the plane in relation to the snowy peaks, most of the time I held my gaze on the horizon. Err, when my eyes were open, that is. In the forty-five minute ride, I had my eyelids squeezed tight for about one fifth of that.
What I did see? Unforgettable. The mountains changed from chocolate brown to white to luscious green by the time we reached the coast.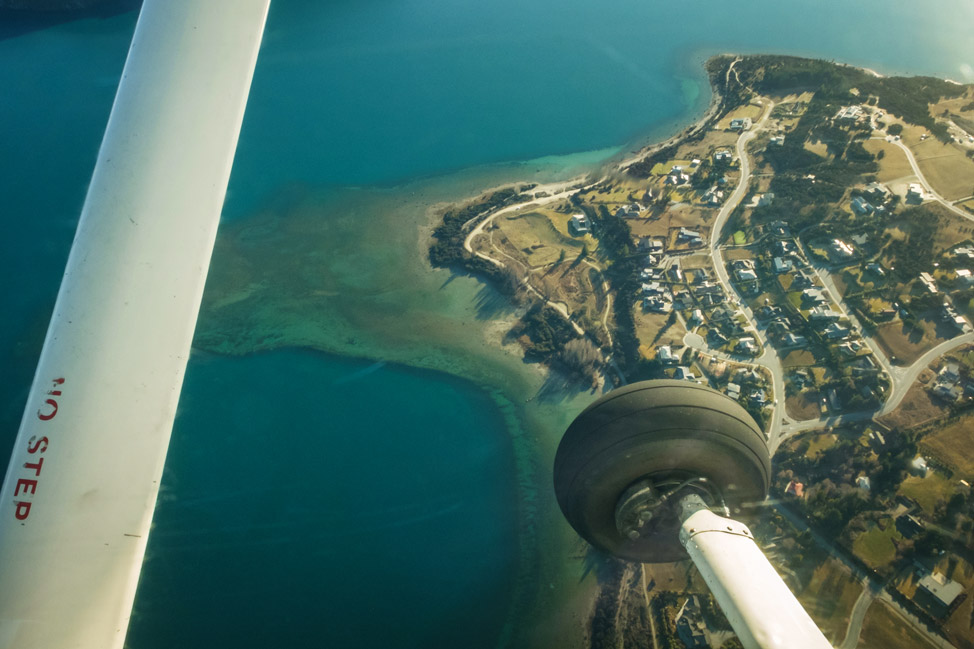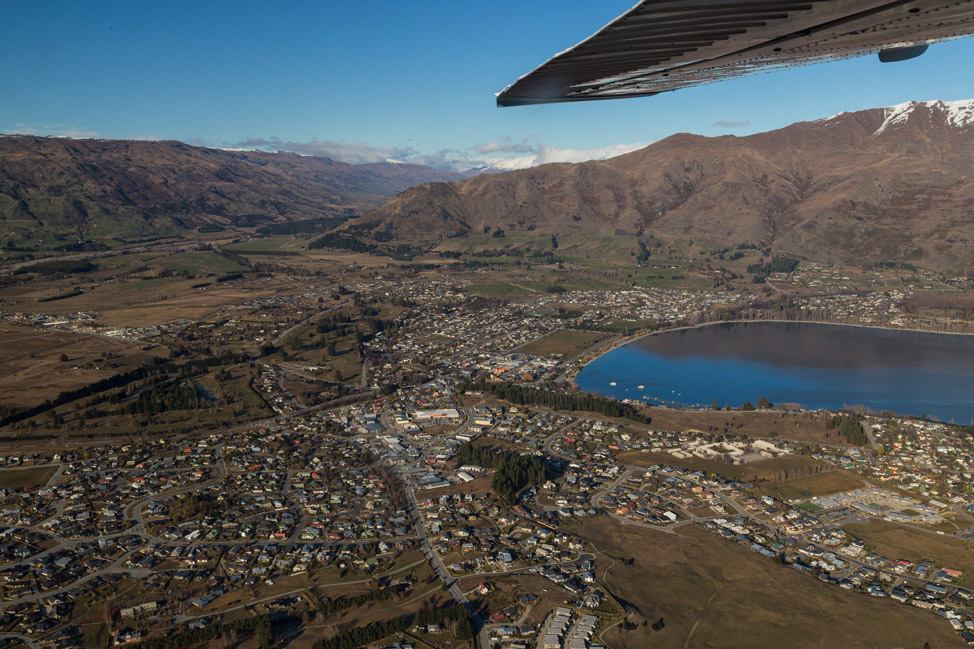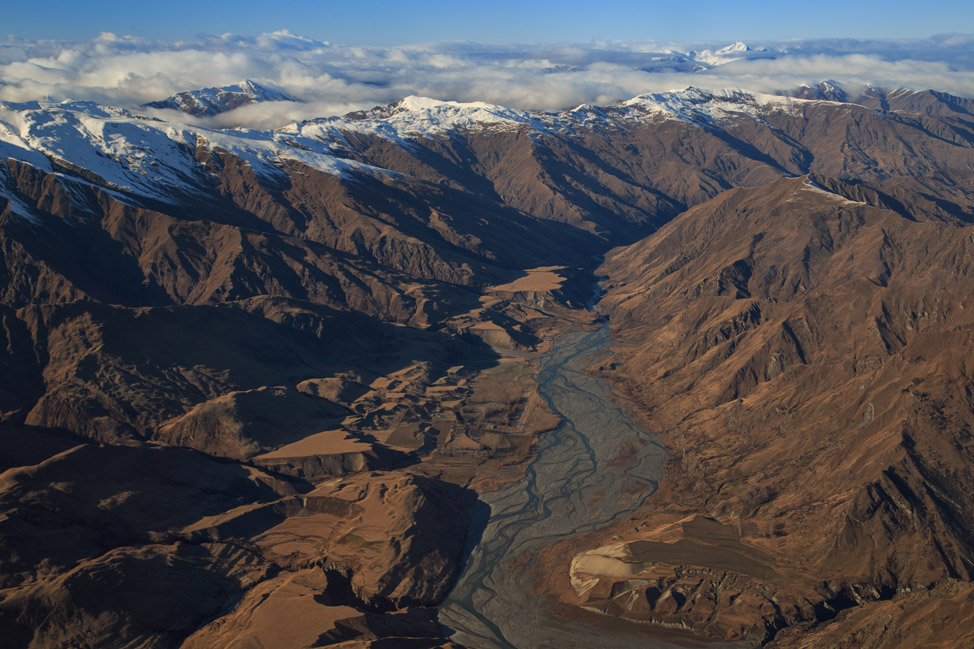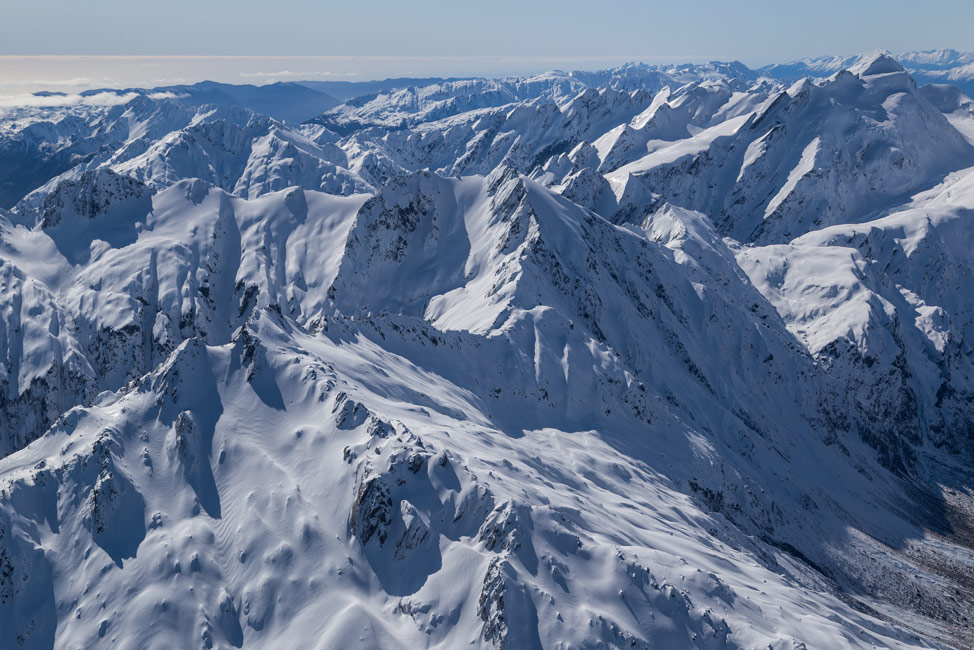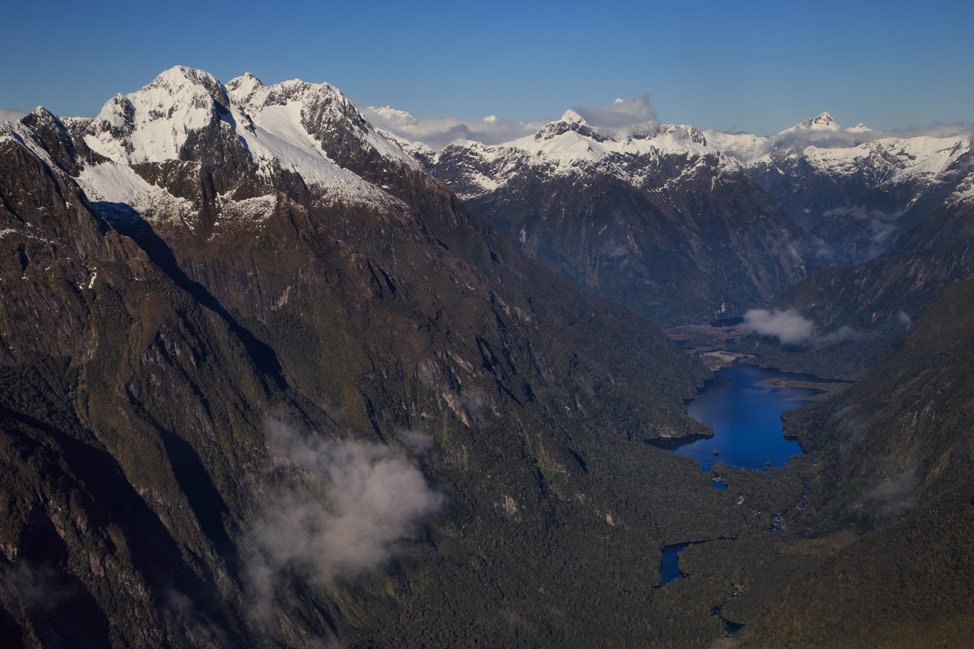 And had that been the extent of the excursion, that alone would have been enough to earn our claim of best day trip from Wanaka. But we were just getting started.Milford Sound is a fiord that runs 15 kilometres inland from the Tasman Sea, with rock faces that rise more than 1,200 meters on either side. It holds the title of rainiest inhabited spot in New Zealand which creates lofty waterfalls; several are permanent, many more are temporary. As many people repeated to us throughout our visit – we were extremely lucky to see it under bluebird skies.
Upon landing, we rushed to board a small cruise ship to get a view of the Sound from water level. We careened past kayakers, felt the spray of numerous waterfalls, and stopped to watch lazy seals sunning themselves on giant boulders. Excited screeching from the front of the cruiser sent all of the participants running for it. Playing in the waves and helping guide us into the shore was a pod of Bottlenose dolphins, including a couple of young.
We've seen dolphins in the wild before, but never of this size. And for many long minutes, we all hung over the side of the boat, getting wet from their spray created when they came to the surface. Some jumped the wake created in the back, but in the front, they were almost close enough to touch. They played, we squealed, and those moments became a highlight of the journey that was already remarkable.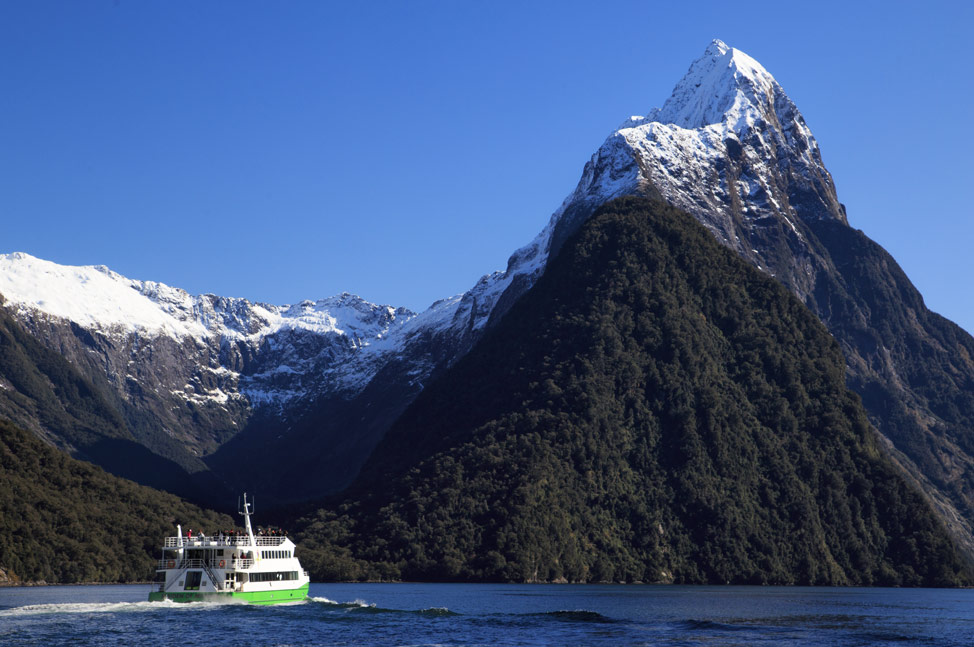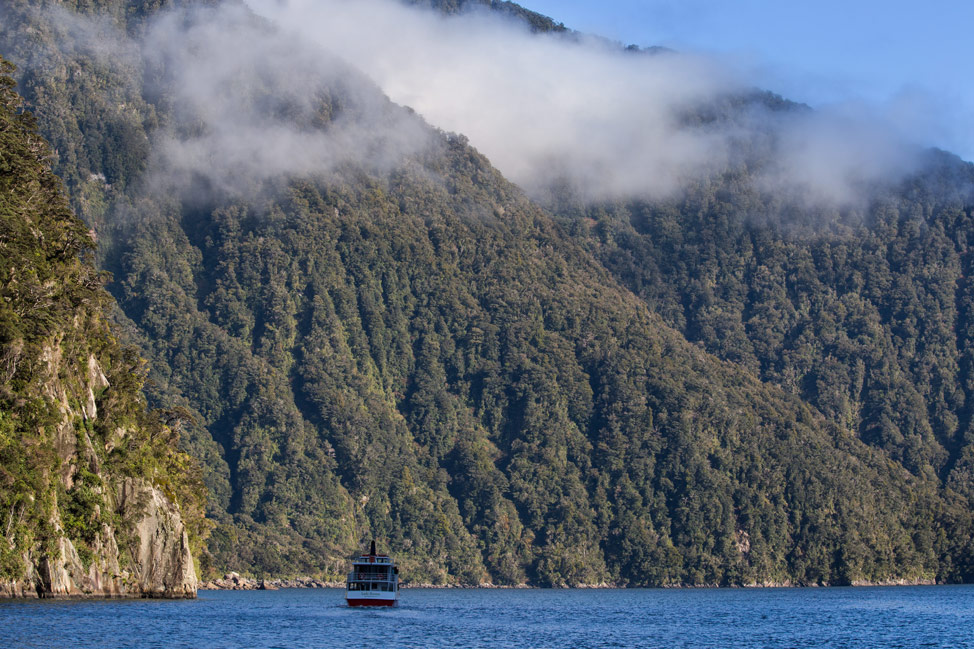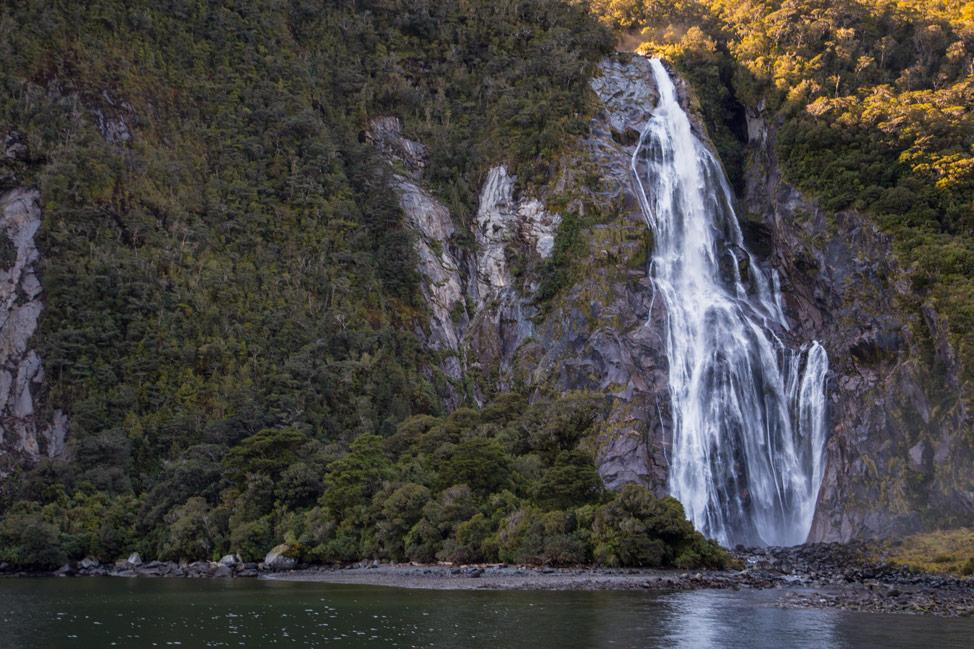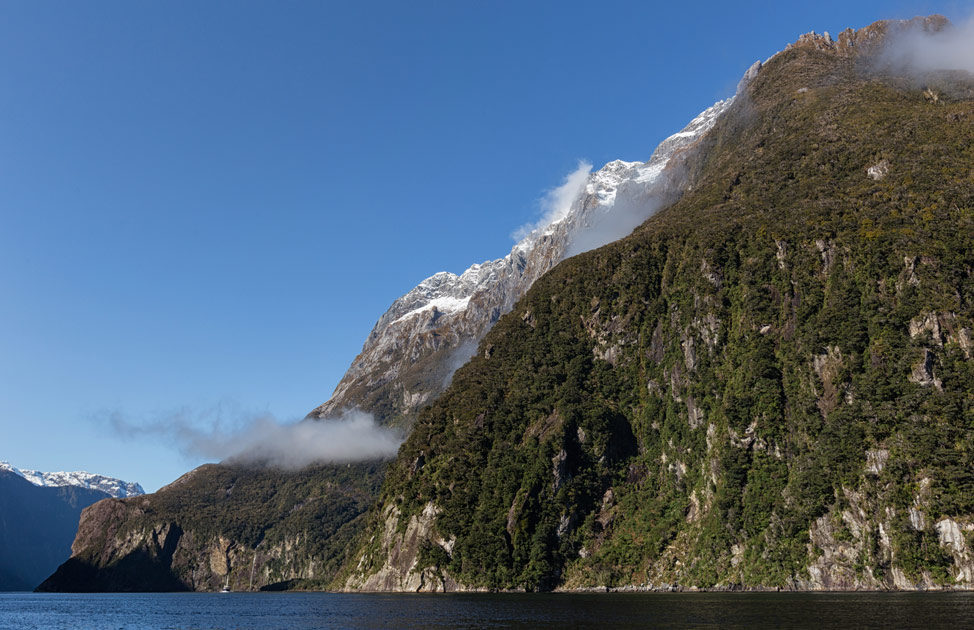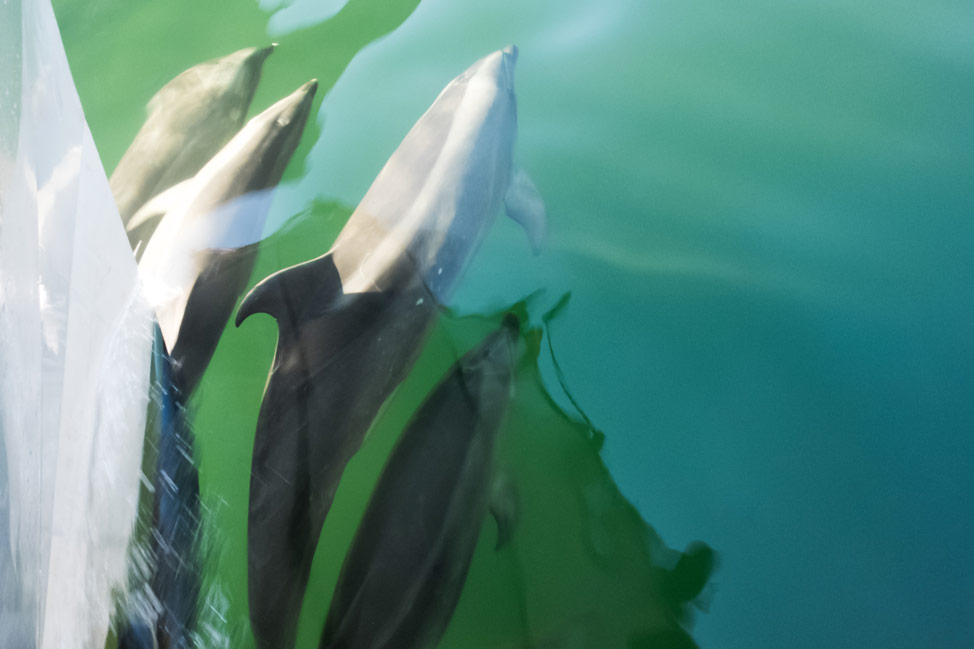 After the first heart-dropping bumps while flying out of the fiord, the ride was a little smoother, the landing a breeze. Without my Flying is Not Scary playlist to distract, my heart still raced throughout and my knuckles again became stark white. But beyond even the tiniest shadow of doubt, this was one of the most awe-inspiring excursions we've ever taken (which is saying a lot).
Clearly it was worth every moment of minute panic. Pushing past my fears was never so aptly rewarded.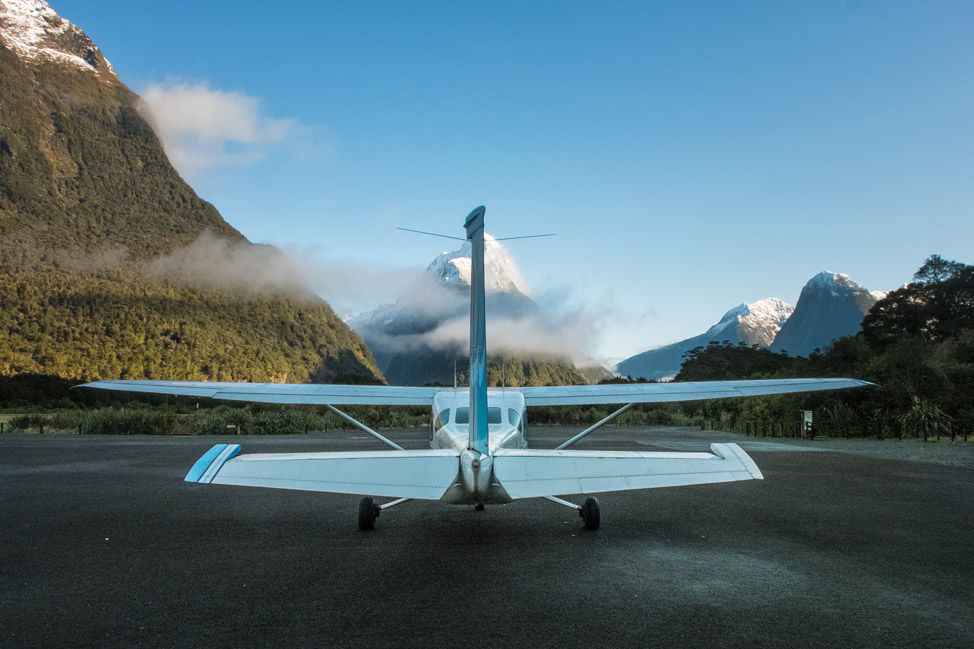 And for the full video experience…
how to do it
In case you missed it in the text above – this excursion will go down as one of the best we've done in all of our travels, with so much to see in such a short time. Southern Alps Air offers several different excursions and we believe it to be a safe bet that guests will be well taken care of on each one.
Many thanks to Southern Alps Air for hosting us on this Milford Sound journey. All opinions, as always, are our own.