Connecting Countries at Ellis Island
Words by Dalene Heck / Photography by Pete Heck
One of my favorite things about travel is putting together puzzle pieces: getting a fraction of a story in one country, and then seeing it come full circle in another. It is absolutely possible to learn about it all in a book at home, but like most, I am a visual person. To see it with my own eyes and stand in historic places has an immeasurable impact.
And in this case, I was able to follow the story of the Irish, and specifically Annie Moore, on her journey from Cork County to the promised land of the United States of America.
**********
In the southern town of Cobh, Ireland, there is a modest emigration museum, erected on the site of the seaport where a very large number of people departed the Emerald Isle in search of opportunity in other spots on the globe. Driven away by poverty and destitution at home, they went in search of a better life in the new world. Many of them landed in the United States, and would have been processed at the infamous Ellis Island.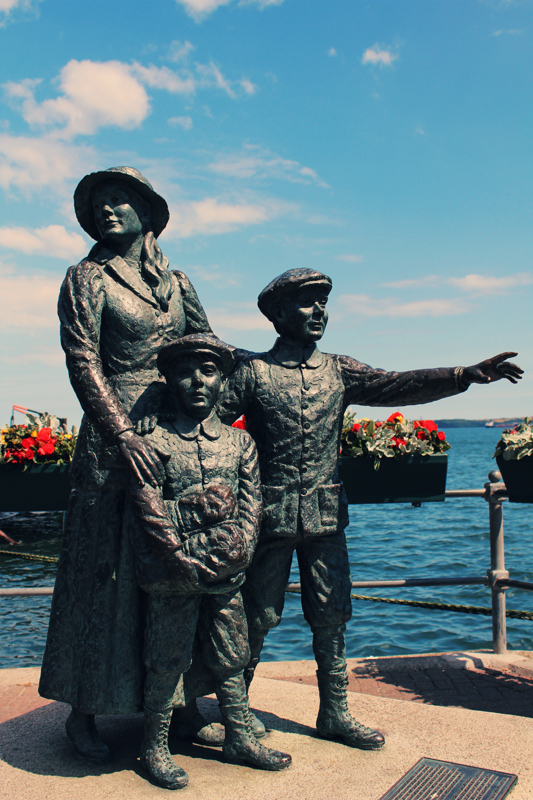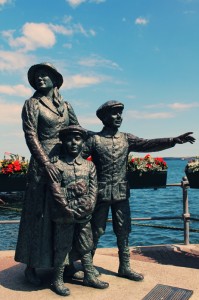 In fact, the very first immigrant processed through Ellis Island was a fourteen year old Irish girl named Annie Moore.
Annie was one of many Irish who made the journey to New York during the sixty years Ellis Island was open, welcomed by the sight of lady liberty and the hope of a new start. Often people came with nothing more than a few personal belongings of clothing and blankets. Most of them knowing English, the Irish may have had an easier time then the other many nationalities they shared destinies with, but it was still without a doubt at once a terrifying and thrilling experience, finding themselves on the doorstep of a new land and life.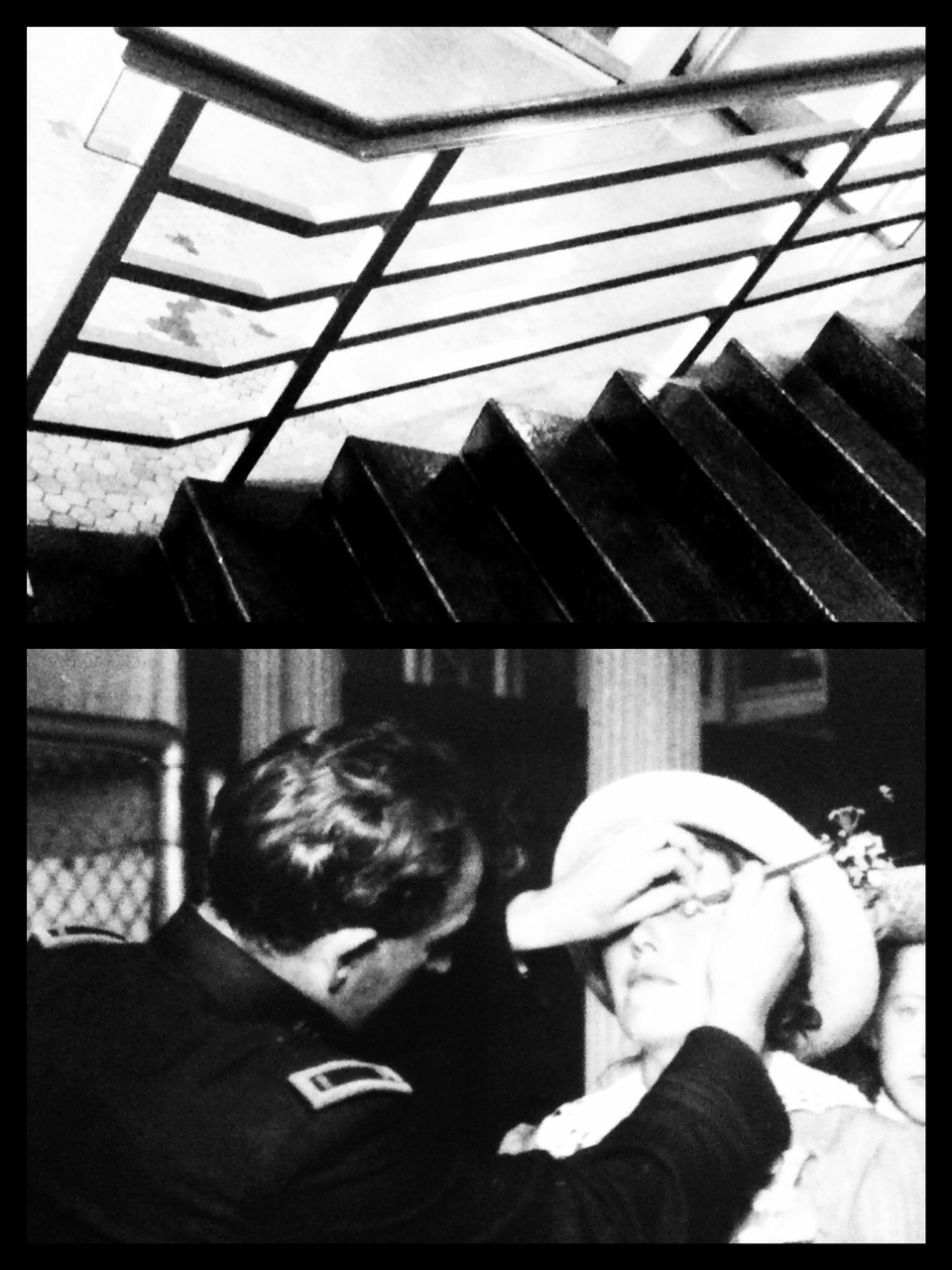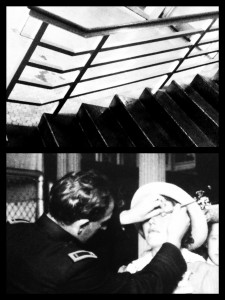 The process for entry was not easy. Upon entering the Registry building on Ellis Island, Annie and the others would have been confronted with their first test – climbing two sets of stairs to the registry room on the second floor. Doctors and others watched them carefully. If the stairs proved to be too laborious, they were immediately marked with a chalk "L" (for lameness) and were tagged for further scrutiny. If they appeared too bewildered of their surroundings, they were marked with an "X" to be tested for mental instability. After two weeks at sea, being likely malnourished, exhausted, and in one room hearing a variety of different languages and seeing new things, it would have been hard to be anything but bewildered and labouring.
Past the stairs, all entrants were given a six second medical test for evidence of transmittable diseases, and underwent the dreaded eye-hook test for trachoma (if detected, people were marked with an "E" for eyes).
A grand hall with rows of hard wooden benches kept people waiting for the official registry, and this room processed over 5,000 people a day. Beyond that people could be moved onto all other sorts of stations – more health or mental dexterity tests, legal reviews and further questioning on money, secured jobs or onward rail tickets. The failure of any meant detainment.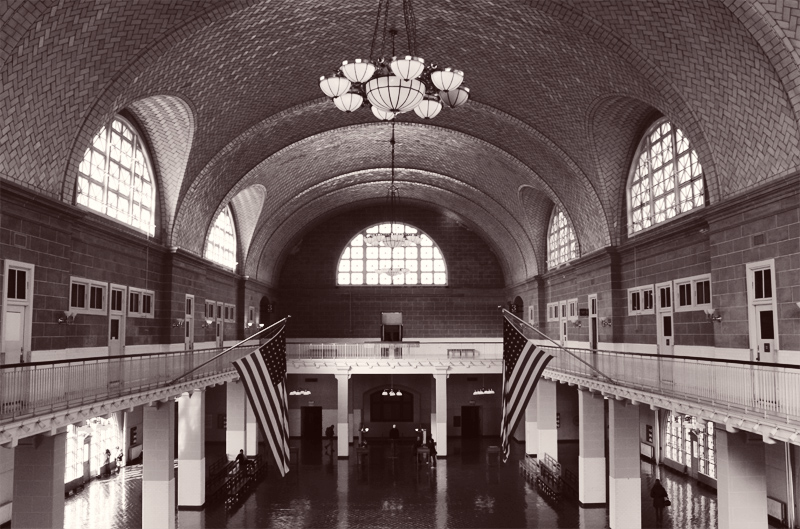 Some were forced to wait for money or other family members to arrive. More detainment. During the peak immigration years, as many as 20% were held in detention for any number of reasons.
Other families, faced with less fortune then just waiting, were ripped apart as some passed inspection and others didn't. At the final "Stairs of Separation", fates were decided. Those who were shepherded down the left or right stairs went onto the ferry or railroad station, those directed down the middle were headed for detention, and abruptly away from their family and friends who made it through.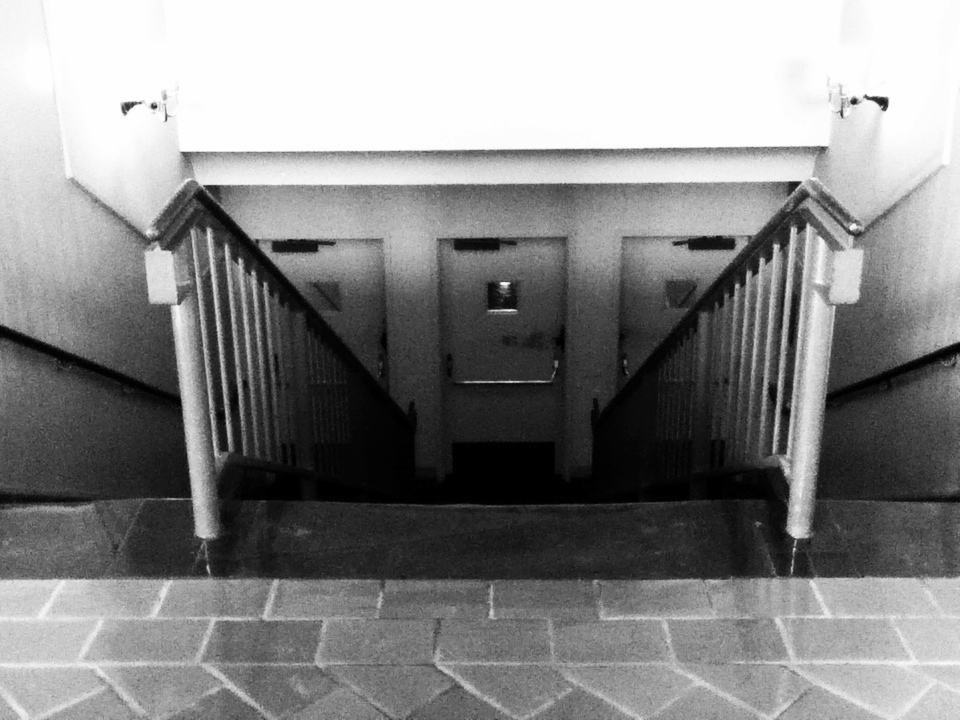 It is reported that 2% of people were turned away, a number which may seem insignificant but could have meant 1,000 people in one month. Most who came had invested all they owned to do so, and would likely have suffered great hardships, both economically and emotionally, at the rejection.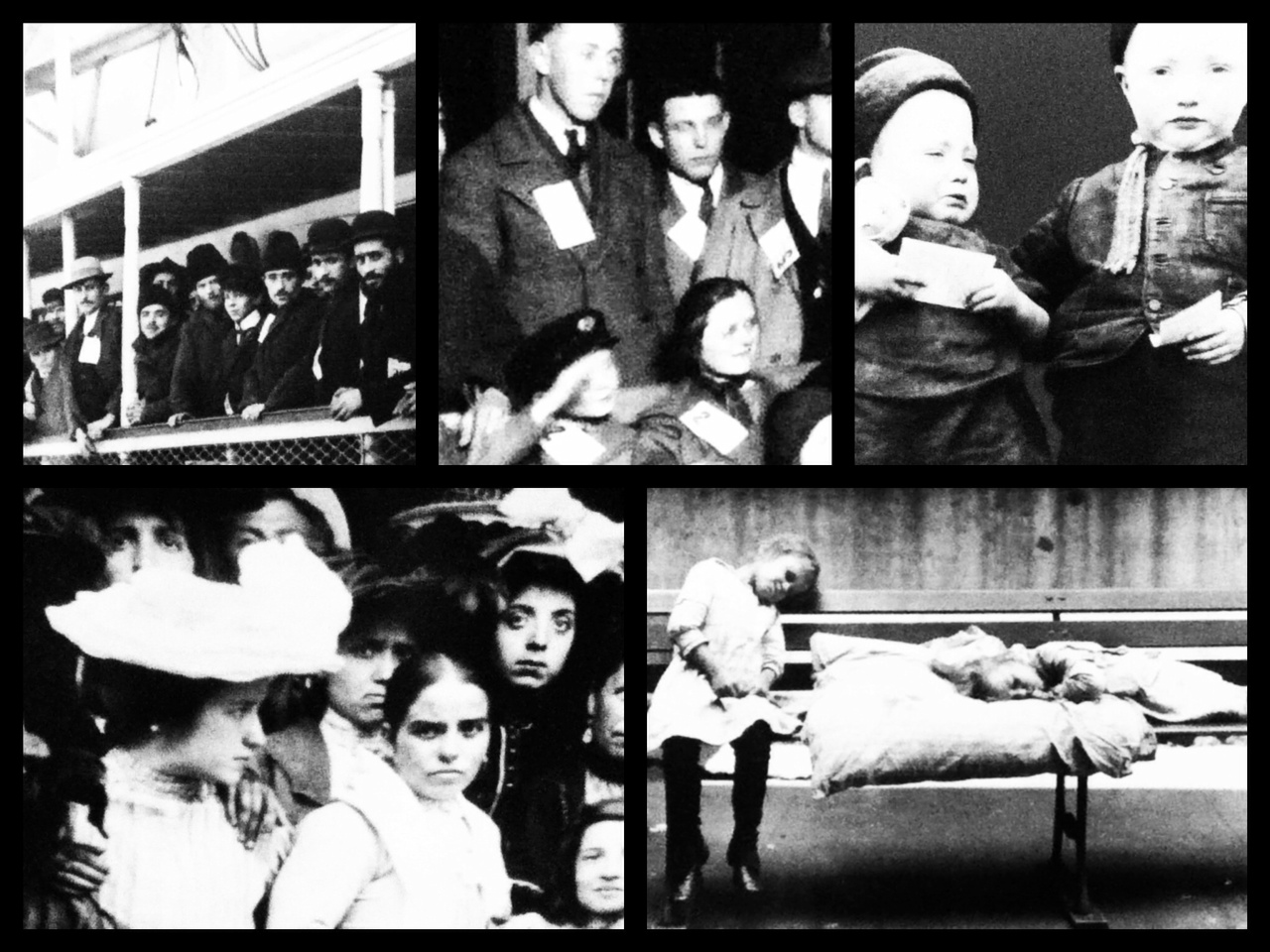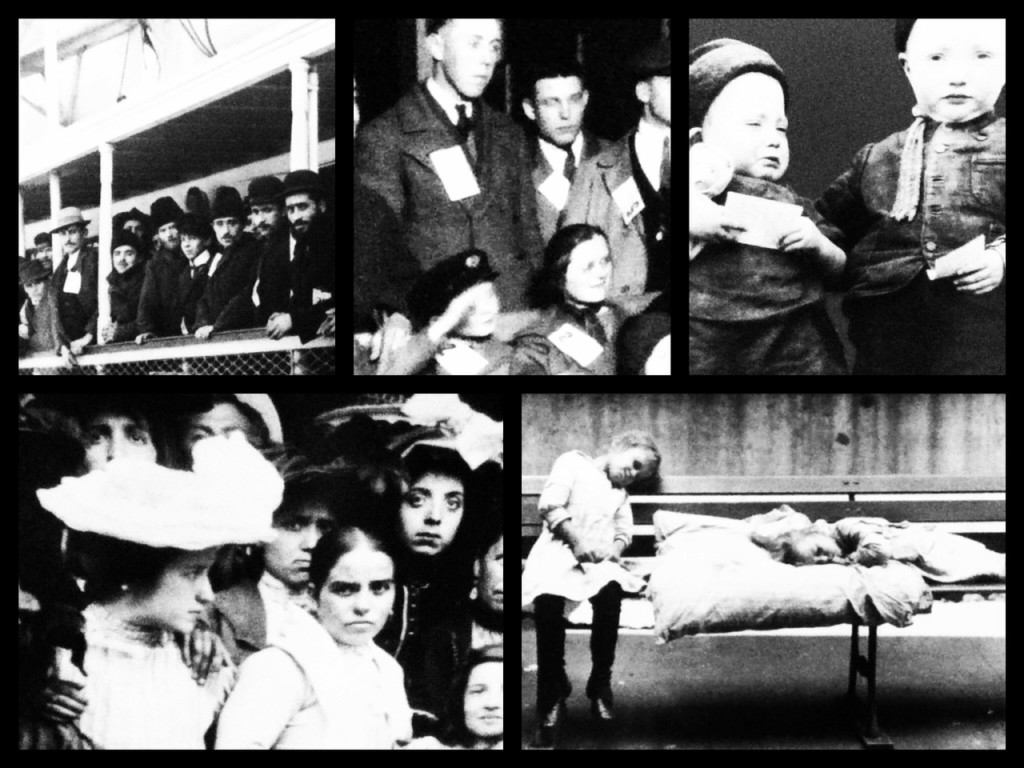 But for the many who made it through, like Annie Moore, a new life awaited. Annie reunited with her parents who had come over several years earlier, and settled in New York. She married a German and had at least eleven children.
Annie was the first in a very large and historic movement of the Irish to America.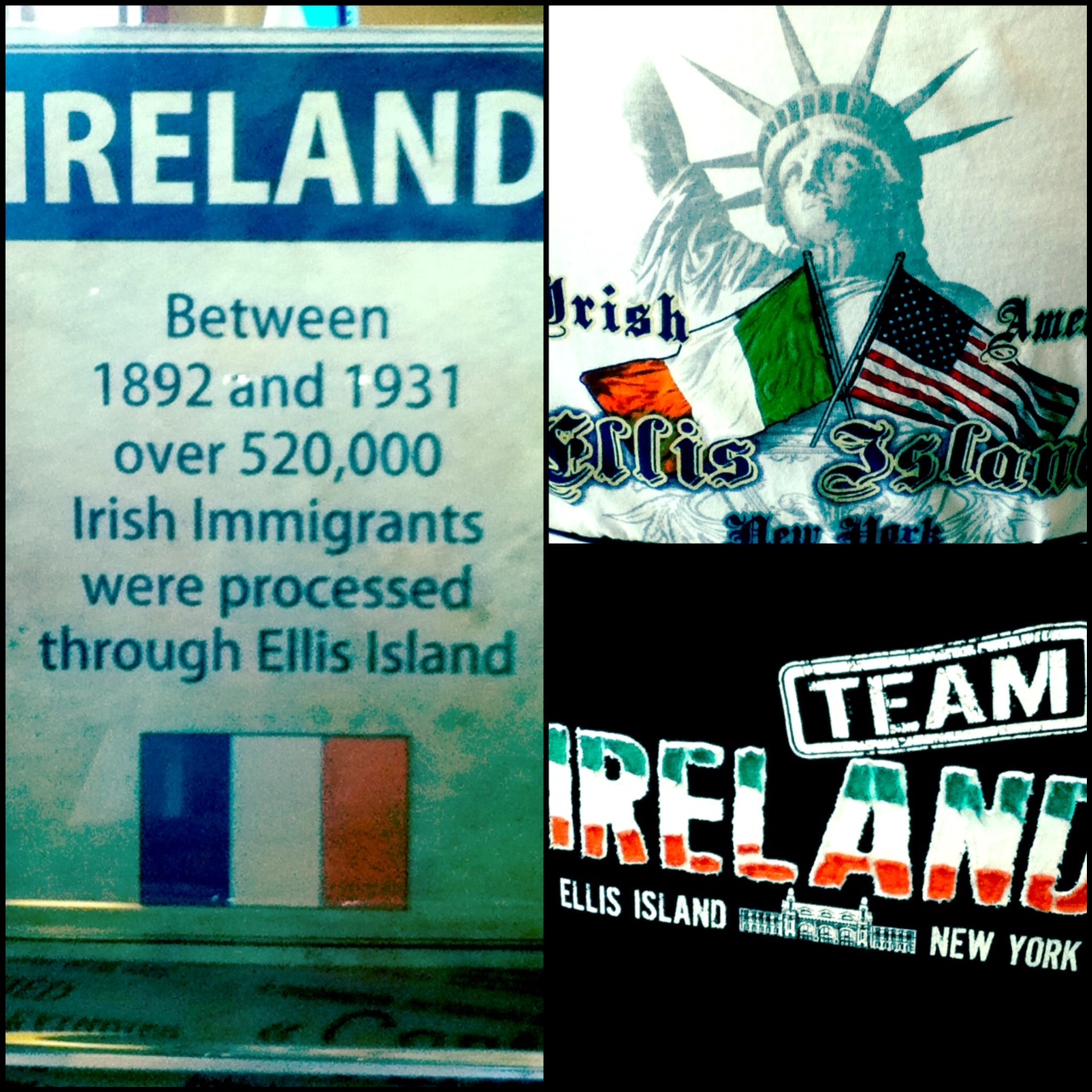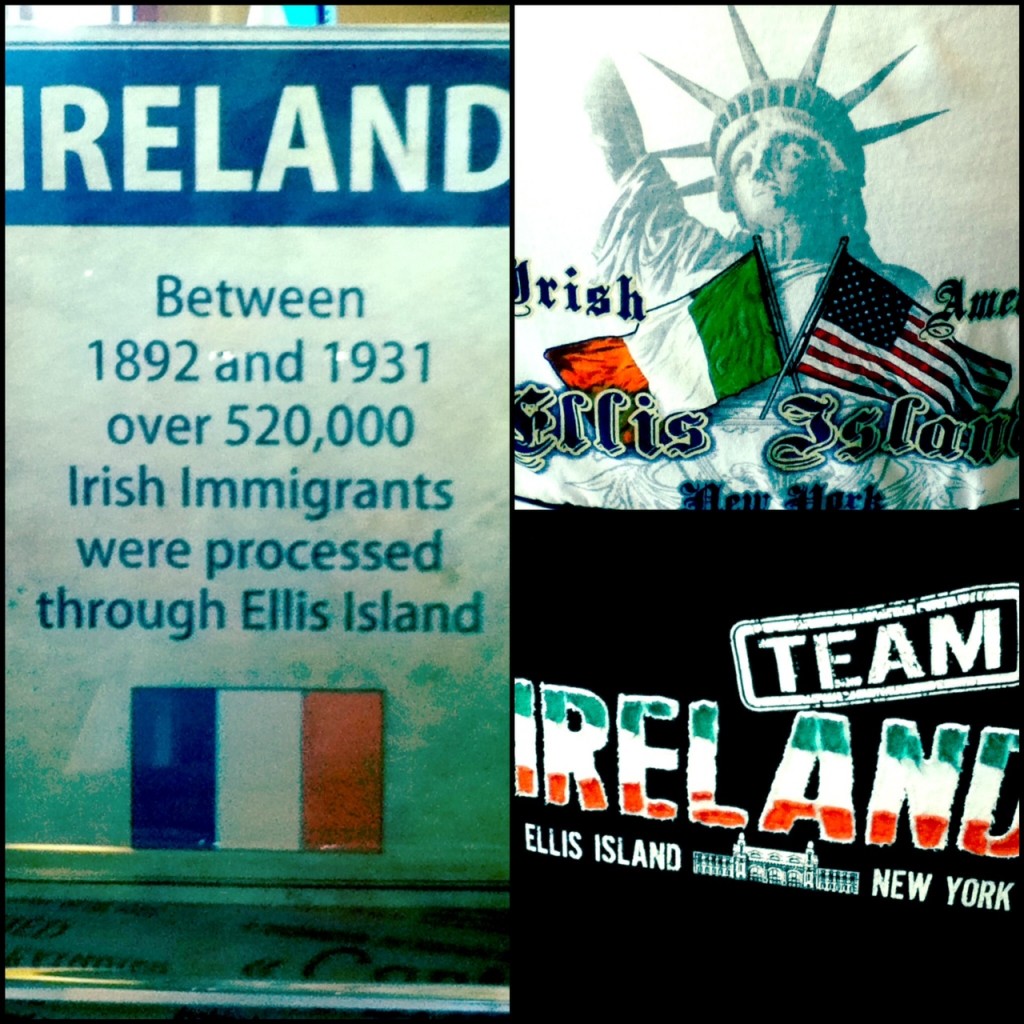 Members of my family made a similar trek, not from Ireland, and most to Canada, but my great-great-grandparents on my Mom's side left Russia in 1898, settling first in Minnesota before moving on to North Dakota and then Canada.
It was a meaningful day for me to walk through and learn the Ellis Island history. Not only was I able to come full circle and connect history thru my travels, but I was also able to discover some of my own.
**********
Many thanks to nycgo.com for the complimentary CityPass for entry into this attraction!