Battling My Ski Demons
Words by Dalene Heck / Photography by Pete Heck
A waste of space
, I was kindly called, once upon a time. And I could not disagree – there I was, rudely
occupying a suburban space
just one hour from the Rocky Mountains – but not fully taking advantage of the proximity. Pete and I would sometimes escape for a weekend of alpine solitude, but usually just burrow into resorts and spas and not take advantage of the activities offered by the beguiling slopes.Yes, we lived just one hour from some of the best skiing in the world, and neither of us took it up. We both tried it during another
once upon a time
– Pete in his junior high years, and me with my then-boyfriend during University. Without lessons I woefully tried to keep up with the far advanced skills of him and his family – but I left with tears and a badly bruised ego instead of a new-found activity to love. Being one that typically picks up sports fast, I was discouraged and absolutely done with it. Ski ever again? Nada, no, never.
But then…
On this recent trip home, with our own internal goal to Go! Outside! and enjoy all that a winter in Alberta has to offer, skiing had to be on that list. I was ready to crush the inner demons that kept me off the slopes. I would master it, or at least fall off a mountain trying.
Enter Nigel. Thank heavens for Nigel.
If ever someone needed a gentle reintroduction to a sport associated solely with tears and bruises, it was me. As Pete drove the switchbacks up to the base of Mount Norquay, I deeply, secretly, hopefully wished that it wouldn't be possible to ski. That the fog was too low, that the snow was falling too heavy, that the wind was too strong.
But the mountains shielded us from the wind and the fog wasn't as dense as it first seemed. And the snow that was falling? Well, that just makes for a better day on skis with fresh powder beneath, stupid.
If ever someone needed a gentle reintroduction to a sport associated solely with tears and bruises, it was me.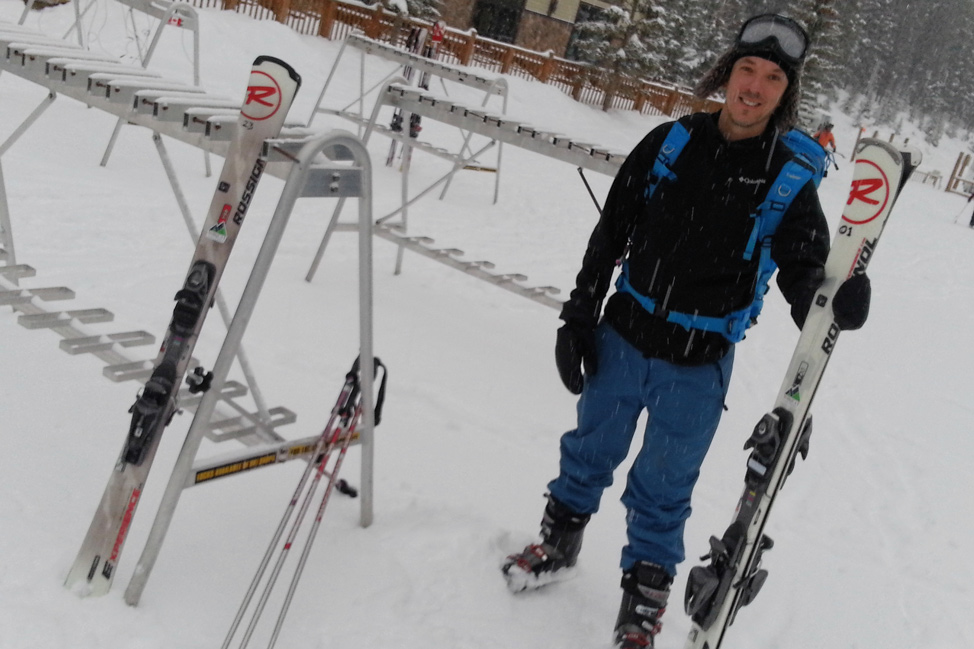 And so we were fitted for skis and poles, shoved our feet into tight boots and assumed the awkward stance of leaning slightly forward at the knees and trying to walk. It was at that time I noticed that the skis were shorter then I remembered, and I was wielding the poles like a pro, unlike the
Bambi-on-ice
skit I had envisioned performing. I had thankfully built up a slight amount of confidence while surviving the gentle slopes of the
Canmore Nordic Center
on cross-country skis the day before, and strutted out to the bunny hill LIKE A BOSS. A terrified,
weeping-inside-but-tough-outside
kinda boss.Nigel,
ever-compassionate-and-encouraging-ski-instructor-Nigel
, bought it. Or maybe he saw through it, and pitied me deep down. Because I never would have confidently taken that first run down the benign incline of the bunny hill had he not been so supportive, promising that both Pete and I were absolute naturals and that he couldn't believe we were beginners. Even when we graduated to the first green hill and I screamed from the top that turning right was in fact not humanly possible (call me the
Zoolander
of skiing), and even when he skied backwards holding onto the tips of my skis to stop me from going too fast and we both slipped, and somehow his head ended up directly pressed against my crotch as we kept sliding, EVEN THEN, he was reassuring, positive, and well, let's call it like it was – charitable.
But with Nigel's persistence I stuck with it, and dare I say, loved it?!
I never would have confidently taken that first run down the benign incline of the bunny hill had Nigel not been so supportive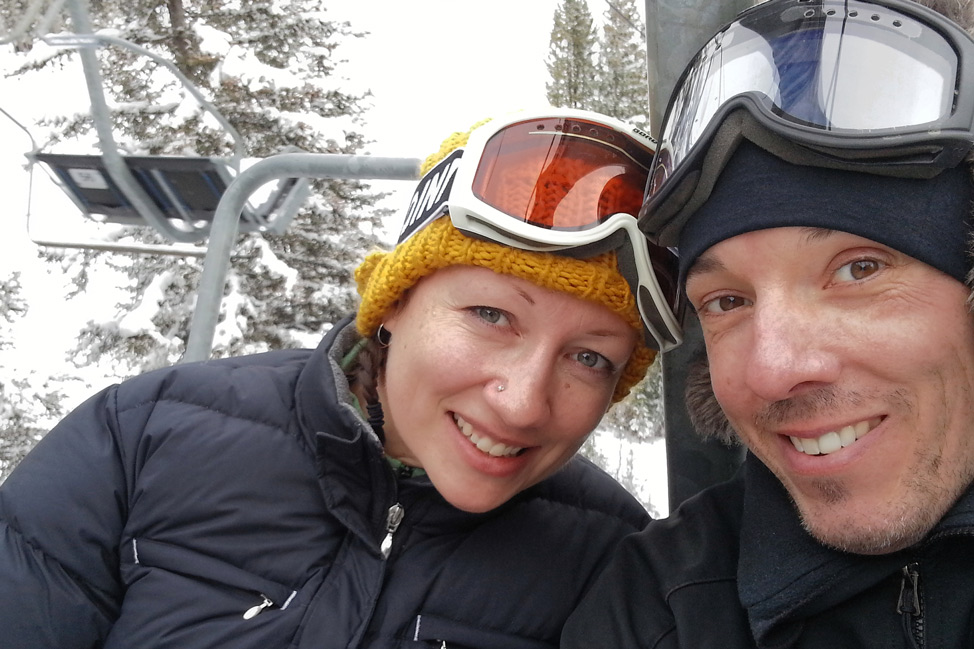 Damn, but I was a waste of space.
How is that I lived next to the mountains for so, so many years, and never knew how awesome it can be to enjoy winter like this? To appreciate the sensational views of the mountains from within them, to finally and successfully make a right turn, and to even kick up a little powder as I carved to completion at the bottom of the hill. I have many friends over the years who tried to woo me into skiing with them, and I always declined, letting the demons win. But now, but now, I understand the addiction, and the need to do it again. Because for every day after during our winter in Alberta, when my boots would kick up a fresh skiff of snow during any excursion outdoors, all I could think about was getting back on the slopes again.
Mount Norquay Ski Resort
There are a number of reasons why Mount Norquay is awesome, and not just because of Nigel (although he is our ski-hero). The entire time we were there we enjoyed the very friendly and helpful vibe from all the staff. And not only did we enjoy the ski hills, but there is a tubing hill as well, complete with a lift to the top, and some super fun and fast runs down. Also, this summer they will be opening a via ferrata, which will ensure that the awesome continues all year round. Go!
Where We Stayed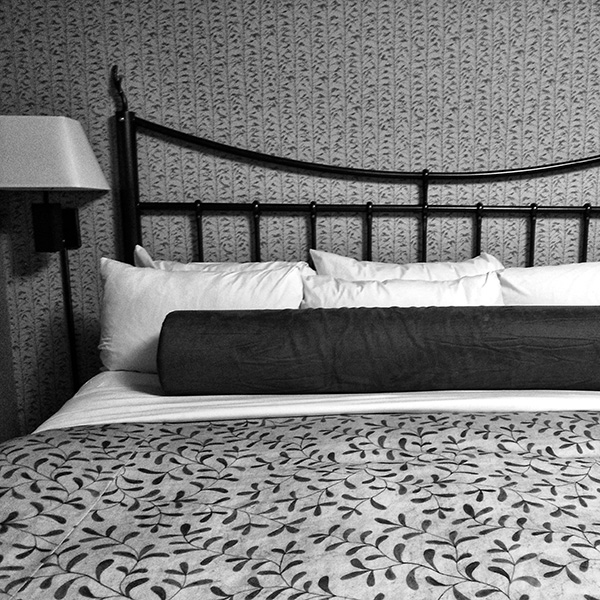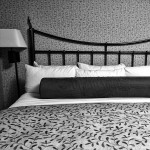 While in Banff we thoroughly enjoyed our time at the Banff Caribou Lodge & Spa. It included a top-notch breakfast buffet, supremely comfortable bed and pillows (so important!) and the best part, the luxury Red Earth Spa in the lower level. Pete and I were treated to a sublime couples massage after exhausting ourselves battling ski demons, and came away refreshed and feeling put back together. (That is no small feat.)
Many thanks to Travel Alberta and Mount Norquay for their assistance during our stay. As always, all opinions are our own.