London got to us.
It was the noise, the claustrophobia inducing traffic and crowds. It was too much time spent on the Underground with all the suits.
We became a bit reclusive, sluggish, and desperately craved something new.
The night before we were set to fly for Croatia, I was sleepless. I felt giddy, moreso than I have about a new destination for a really long time. Was it that I was anxious to leave London behind, or was I excited about the adventure of Croatia laid out before us? I guess it doesn't really matter the reason, it just felt good to be overcome with excitement again.
We landed in Dubrovnik in the evening, and as we rode the bus from the airport into town, only a faint outline of the rocky shore could be seen, with bright lights speckling the sides of the cliffs above the water. I gripped Pete's hand and wished out-loud that we had landed in daylight. "You just have to use your imagination," he said.
That wasn't good enough. After a day of ports and planes, we normally would crash at our rest stop or spend the evening catching up. Instead, we dumped our bags, grabbed our camera, and hit the streets of the old city. We dashed around each glossy limestone path, as if it were somehow possible that it would all be gone in the morning.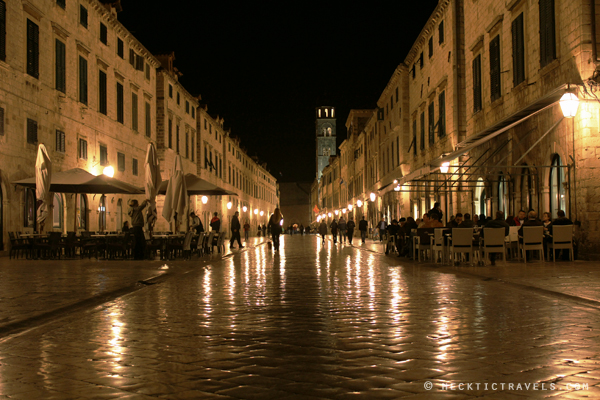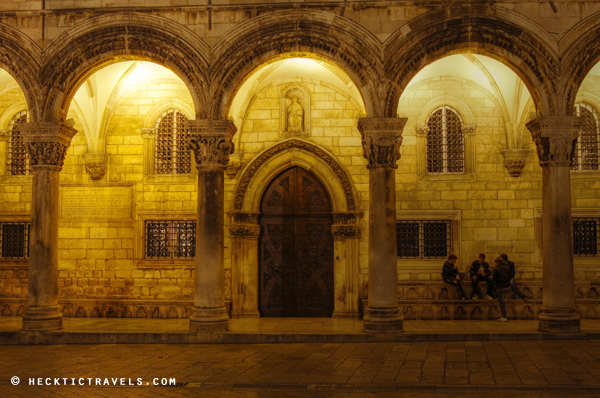 It felt completely different and new. The fresh Adriatic air and the shininess of Dubrovnik breathed new life into us.
The following day, we wound around the same streets with a new set of eyes, and then took to a route above. We walked along he ancient city walls, constructed between the 12th and 17th centuries, they encircle buildings of bright orange roofs and cover the edge of the rocky coastline. We took to all two and a half kilometers quite slowly, playfully fighting over who-got-to-hold-the-camera-when – just in case the other happened to miss that angle with that patch of blue sky.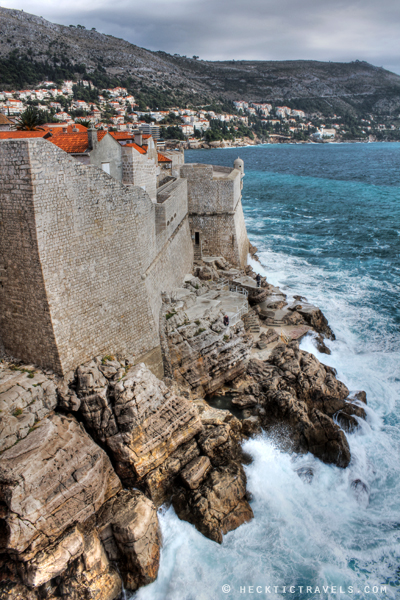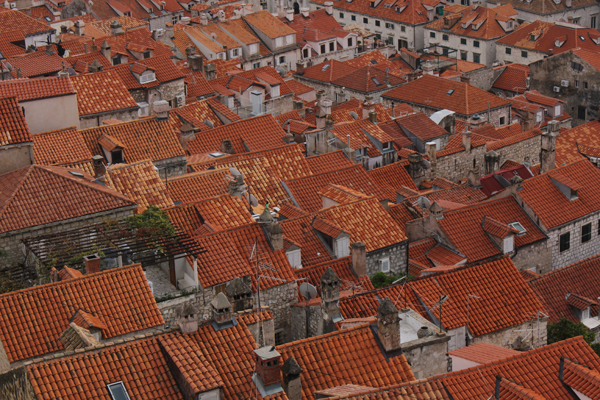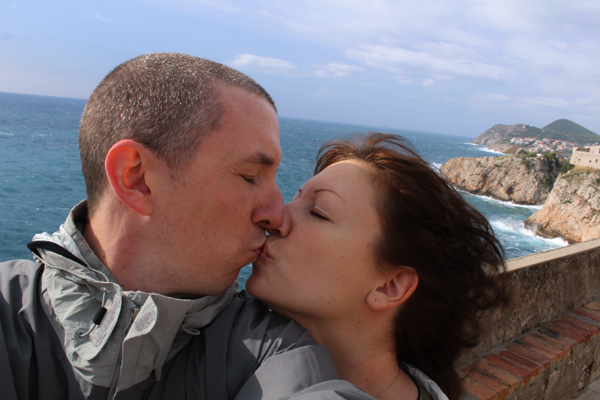 It should be without wonder why/how Dubrovnik brought us new and riveting energy. We can't wait to see what the rest of Croatia will bring.
**********
Big thanks to Peter, Ivana, and the crew from Adriatic Travel Inc. for helping make our stay in Dubrovnik so wonderful with a sublimely comfortable apartment and many tips on how to enjoy the area.