Seven Years of Nomadism
Words by Dalene Heck / Photography by Dalene & Pete Heck
During this week, on the seventh anniversary of walking away from our physical home, we are on the move.
We've just wrapped up five weeks in Girona, Spain, and are in Minneapolis for a brief stay. Then it's back to Alberta to visit family. And then I'm off to Rhode Island alone to start a cruise. And then back to Alberta. And then onto Atlantic Canada for an extended stay – at least we think so – as the details are all still being figured out yet.
Besides the bout of solo travel in there (we so rarely separate), that is pretty normal for us. Our travels have slowed down since the early days, but we're still only frequenting beds that aren't our own, lugging our belongings with us in several bags. We've been to 54 countries overall and I can't even begin to count the numbers of towns or cities.
I have to admit, it's all becoming a bit of a blur.
I have to admit, it's all becoming a bit of a blur.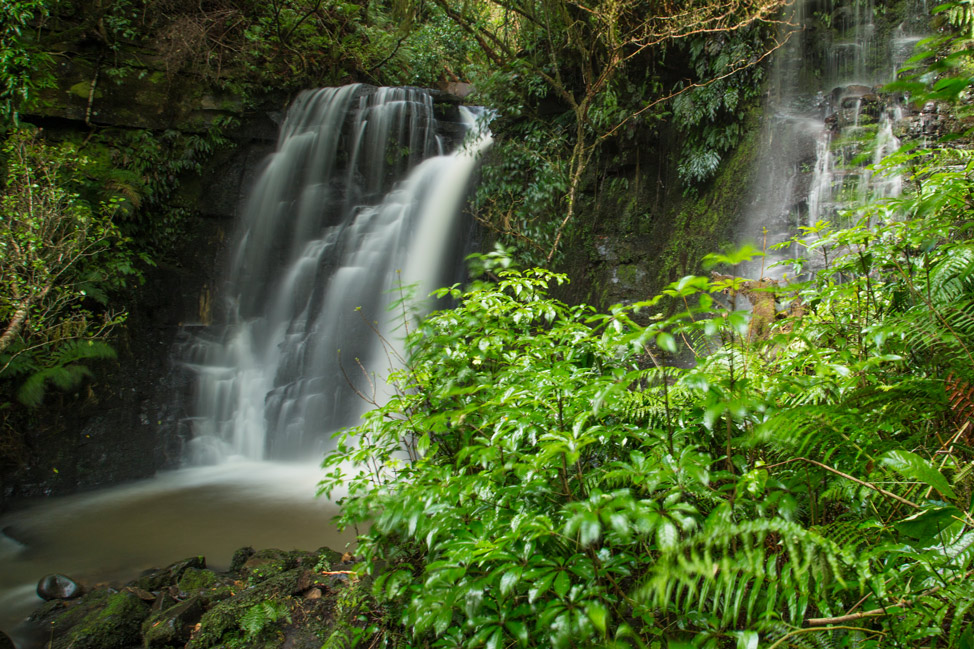 I don't mean to say that like it's a bad thing, because it's really not. It's just an honest thing.
But with this life that we've chosen, the expectation from many is that every single day is full of Instagrammable moments. And it surely started out that way seven years ago, as we pranced around South America as first time backpackers. But we weren't on Instagram then, selfie was not a word in the dictionary, nor did we even travel with a phone. If you can believe it, we actually burnt our photos to CDs and mailed them back to our families. I would like to say that it meant we were more "in tune" with our travels, but by the end of that first year, everything was a bit of a blur then too. One waterfall in Ecuador seemed the same as another waterfall in Ecuador, so much so that we thought that maybe we had seen enough waterfalls to fill a lifetime.
We returned to Canada a bit burnt out and thought that resettling there was a likely prospect. We were tired, weary of the road, and couldn't care less about another waterfall. It didn't take long though, given the heavy case of reverse culture shock, for us to realize that we had changed too much to easily re-assimilate. And that we had more that we wanted to do. We weren't done yet.
Six years after that, even though at times it feels like this life has evolved into something simple and ordinary (save for the different backdrop as we move around), we still don't feel like we are done. And we really wonder if we ever will be.
We still don't feel like we are done. And we really wonder if we ever will be.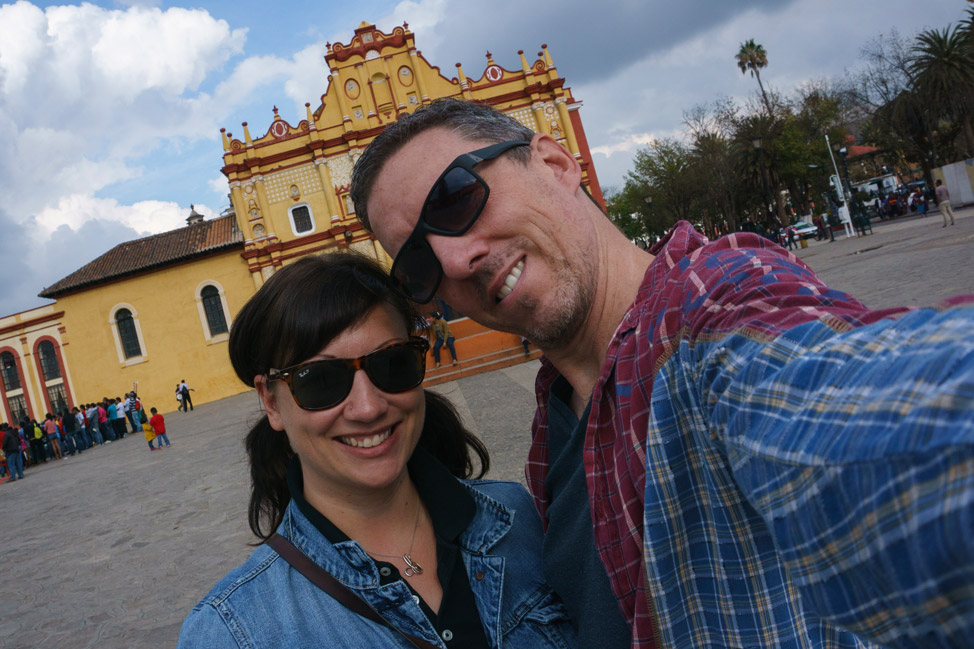 Why do we keep going?
If you are not inside our online community of nomads then you may not know this, but many that started at roughly the same time as we did are settling or settled.
Each journey is our own, for sure, and no one can expect us all to have the same trajectory. But this large move towards settlement definitely has forced us to be a bit more introspective. Why don't we feel the similar urge to do so? There are moments when we pause to consider it (usually when Pete wants to buy more camera gear but not carry it all the time), but such thoughts are usually shelved quickly. On the rare occasion I dream of it as well, but it is honestly very rare, and usually only caused by fatigue when we've been moving too fast. Considering that we've struck a fairly operable balance in the last few years, I can't even precisely remember the last time I felt that urge.
And so, on this seventh anniversary of nomadism, I've been thinking a lot about where our drive comes from.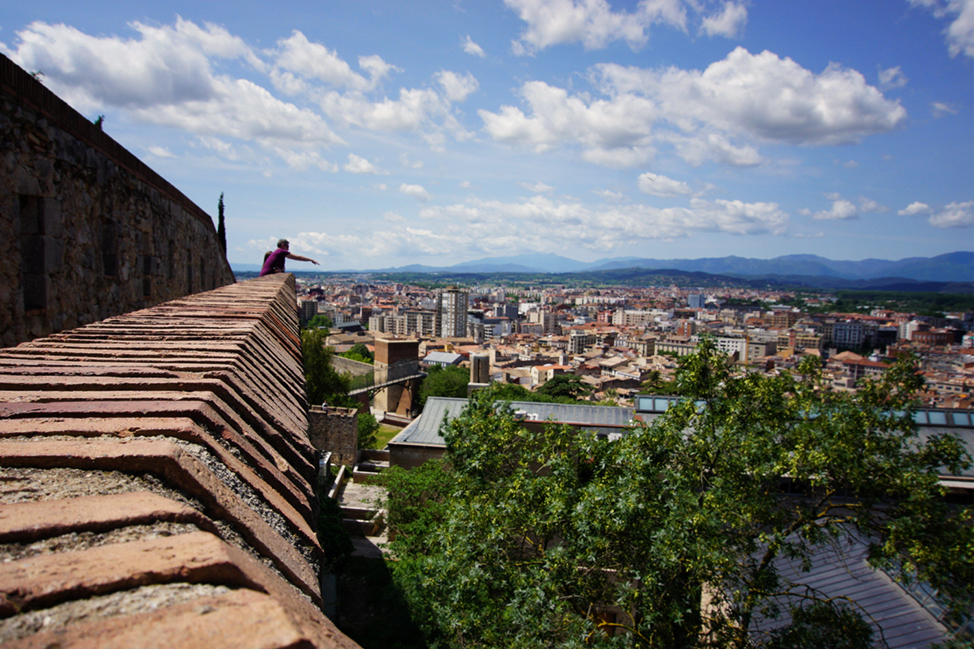 For one, we are Gamophobes
When we decided to travel, it took us almost 18 months to get on the road. We listed our house just at the peak of housing prices in 2009, right before the big crash, and we never sold before it tumbled. One year later, just as we were beginning to re-evaluate how we could still accomplish our dream, a sudden offer came our way. It had many fewer zeroes than we had initially hoped for, but we didn't care. We had come to loathe that house. It was a grotesque manifestation of what we thought our future was supposed to look like, but not what we wanted it to be. That house never looked better than it did from our rearview mirror as we drove away.
Our fear of commitment is very real. Gamophobia, as it's called, is based on an intense negative experience in the past, and those many months between listing and selling were excruciating. Consider that I was also battling what was diagnosed as intense adjustment disorder from a series of tragedies that happened around me concurrently, and it all starts to make sense. Travel was my path out of the dark hole I was in. I needed it so badly, but it took a long time to finally realize it.
Now, the thought of buying another property or even signing a lease makes both of us jittery. I'm not sure how we'll ever overcome that. We're not sure how to let go of this freedom of movement we enjoy today.
Our fear of commitment is very real. We're not sure how to let go of this freedom of movement we enjoy today.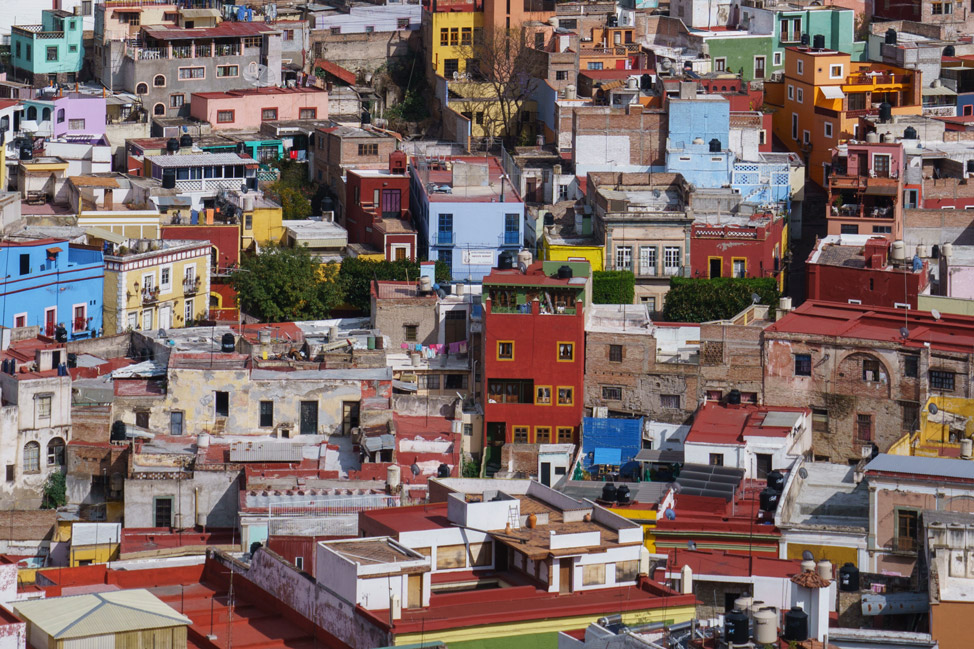 I suck at relationships
Those dark times I went through many years ago did another thing – they forced me inwards.
I can never say enough about the people in my life who love me and helped me through them. But the impact of those losses, and the failing of other relationships since then, still have a strong effect today. They enabled the creation of walls around me, and closed down my inner circle to just two people who really know me well: Pete and my Mom. Unless you are one of them, I have probably let you down, or I will. I sometimes even find it hard with my friends of old. It is increasingly more difficult for us to connect like we used to – not from lack of trying nor dear love and concern that still exists between us – but it's just getting harder to relate when our lifestyles are so very foreign to each other.
And our online community, I have shirked them as well. There is a vast network of people who are doing exactly what we are, who help make us feel normal and belonging, but in the seven years that we have been doing this, I feel close to just a handful. I've let in so few.
This self-enclosure may have started from a place of grief, but traveling has enabled it further and even amplified it. Without a local community of family and friends to be consistently responsible to, I can hide away for days at a time if I like. I don't have to speak to anyone else.
And the most appalling part about this realization is that I am comfortable with it. I am terrible at relationships and I am apparently okay with that.
The thought of stopping travel worries me. It would make me actually have to talk to people on a more regular basis. What if we land ourselves in a community where we have nothing in common? What if no one has traveled and they can't relate to us (because that is now all we know)? What if I just don't like the people around me and want to hide or move onto the next town but suddenly I can't? It makes me feel like a pretty awful human being to say all of this, but it's the truth.
I can hide away for days at a time if I like. I don't have to speak to anyone else.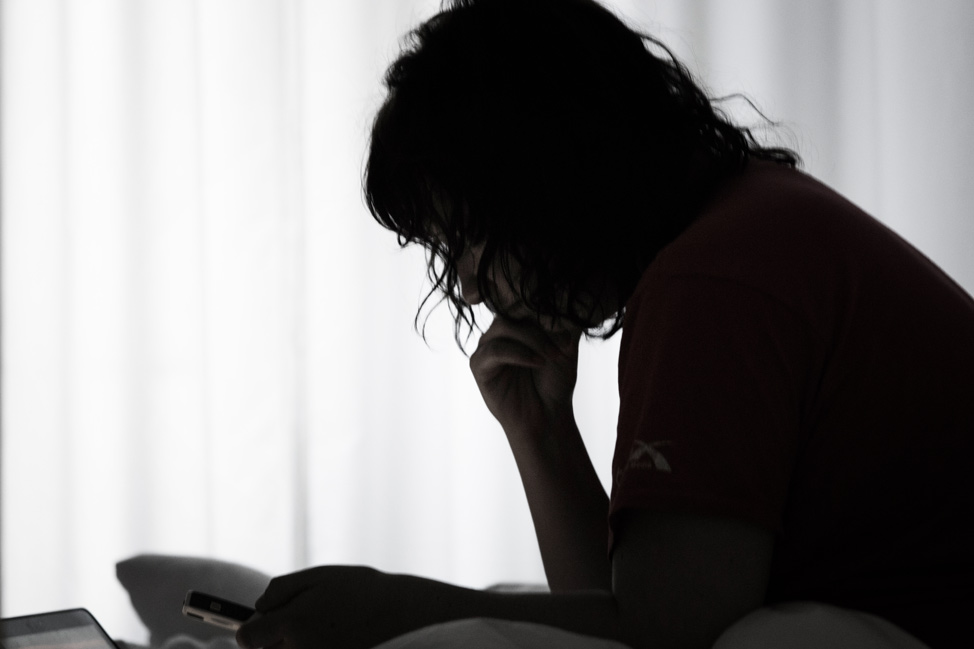 The cost factor
We're not poor, and we don't need to be overly concerned about money, but we need to be aware. We have ~15 years until we can tap into our retirement savings and so need to make it stretch between now and then. We also need to consider emergency funds and support our businesses as they grow.
And you've heard us say this many times before – we spend way less money living on the road than when we were in one place. Housesitting helps, as does staying in lower cost destinations, and keeping our possessions limited to what we can carry definitely makes a big difference.
We could make it work if we settled, for sure, but it also feels like it could be a waste. What if we rent a place for a year, and then decide to go housesit in New Zealand for two months? Rent money = wasted, and I also couldn't be bothered with subletting. Sounds messy. Moving as we do keeps it simple and more cost effective.
We spend way less money living on the road than when we were in one place.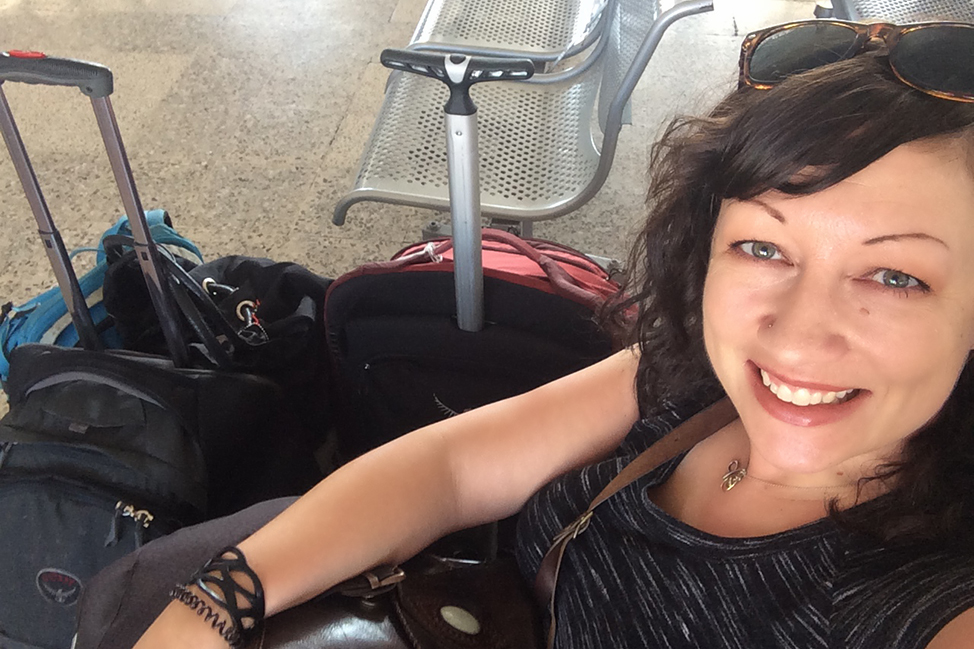 We've got a long way to go
We just don't feel done yet. Our enthusiasm for travel is not the same as it was when we first started, but it's definitely still there. It may be a little more subdued and the world may seem a little blurrier, but we are far from sick of this lifestyle, which I think is the verdict that many of our fellow travellers come to eventually.
The world is simply too amazing. Our travels have become a long and comfortable book that we just don't want to put down. And as long as we keep taking it slow, I just don't see how our opinion will ever change. Our to-see list just continues to grow.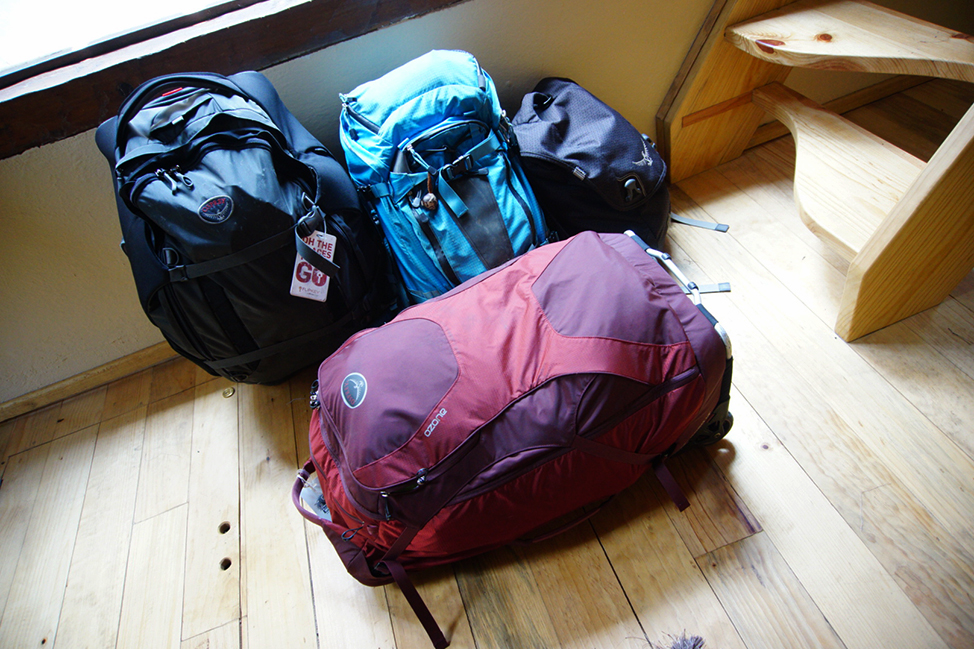 This could all change tomorrow – I don't want to rule out either of us changing our minds, or as sometimes happens, other factors in life just take over and force us to change paths. And if that is the case, so be it. We're so fortunate to have had these seven marvellous years already, and as we've had to prove to ourselves in the past, we would find a way to adjust.
But I suspect that in another twelve months, we'll be pausing to reflect on another year of travel once again.