Heat Up, Cool Down, Relax
Words by Dalene Heck / Photography by Pete Heck
There was probably no better possible time for us to stop at a spa. Given the punishment we had given ourselves earlier in the day with physical activity in the nearby Valle Bras Du Nord (me especially), some good old standard pampering was what we needed.
Except that we could definitely have used more time for it. And the Siberia Spa was far from "standard".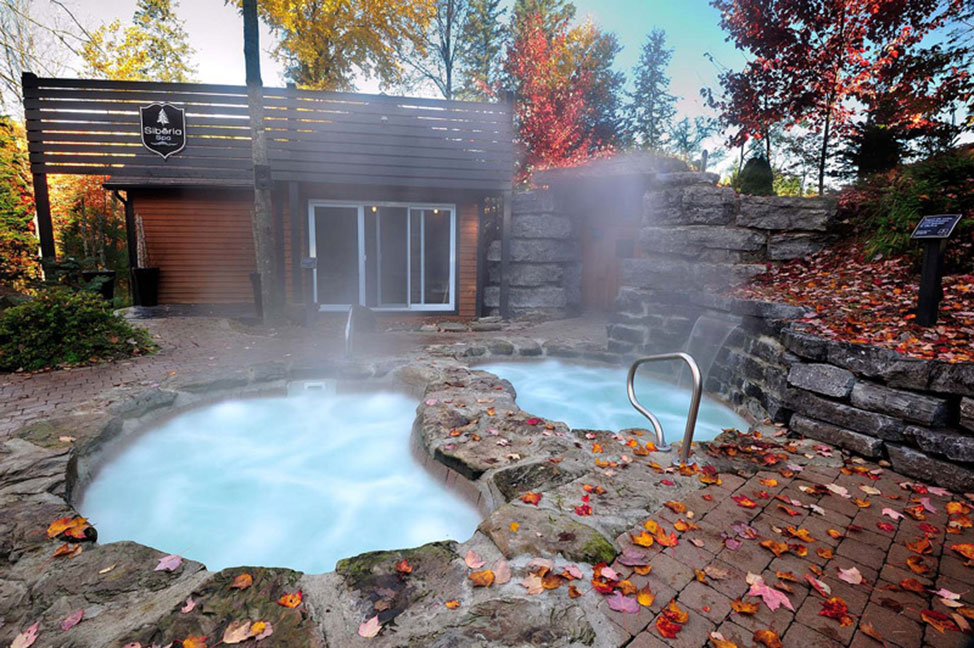 It is, without a doubt, the most unique set-up for a spa that we've ever seen – with numerous different spa stations to sample outdoors, in two hours we barely had enough time to try them all to find our favourite.
Our directions upon entering was to follow the prescribed Nordic method of hot-cold-relax. The benefits of the blast of cold we learned about in Finland – it is meant to energy, reinvigorate, and is the prescribed method to fight off colds, etc. After our first turn of hot in the Eucalyptus spa, we sauntered over to the cool waterfall and I gingerly dipped my toes in.
I took one step down the stairs, such that the cool water was up past my ankles. A shiver shot through me.
I turned around and promptly left. Pete tried to urge me back in.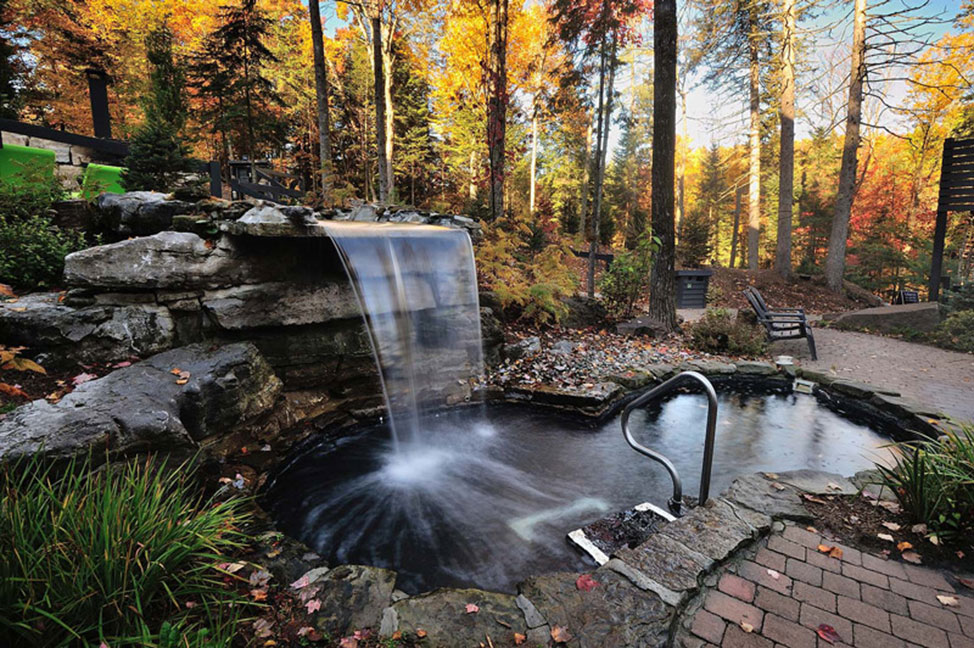 "You can't make me," I asserted. I had proven my cold-weather prowess in Finland, not just once, but four times. I had nothing to prove here! And, after the harrowing and exhausting day I had just had, I was eager to get to the relax portion of our visit.<For two and a half hours we wandered the spa, taking in various different forms of heat, and then finding a cozy nook or chair to relax in. Into the infrared sauna, Finnish sauna, steam bath, and more. I did dip my toes in the cool pools again, and once even went so far as to step under the waterfall for the briefest of seconds, but was content to just enjoy the warmth that was permeating my body and soul.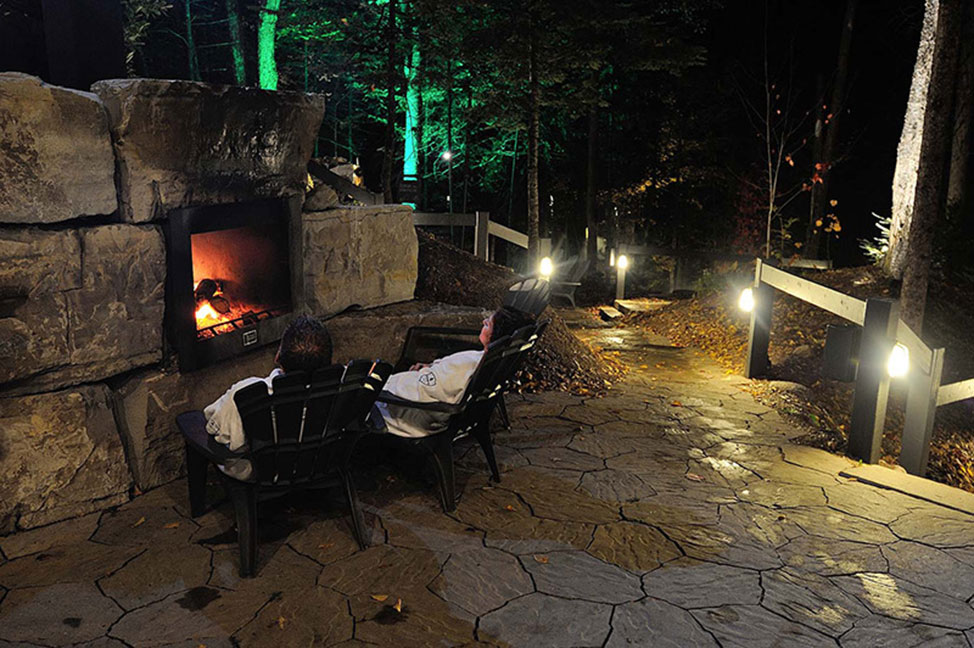 After the long day we had just had, we pulled into the parking lot of the Siberia Spa with tired dread and kinda just wishing we could beeline back to the hotel. And after just a couple of hours there, we certainly wished we didn't have to leave.
***
The Siberia Spa, just a short distance north of Québec City, is a very sublime (and economical) experience, we highly recommend it. All photos in this post are courtesy of Siberia Spa – we were too relaxed to pull out our own camera.
how we did it
Our journey in and around Québec City was courtesy of Québec Region Tourism and Tourism Québec. All opinions, as always, are our own.