Words by Dalene Heck / Photography by Pete Heck
I was feeling pretty good.
Six days into my 'solo travel experiment', I realized this title was a bit of a misnomer. I may have been on my own, but I was rarely alone thanks to the wonderful people who took care of me I hung out with at the travel blogging conference. I'm looking especially at you, Katie and Laurel.
I came away from the whole conference inspired and confident. I arrived in Rome with less than a full day before flying back to Turkey and I was anxious to take my new-found fortitude to the streets and explore.
However, if there is any city that can cause paralysis in the face of too many choices, it's Rome. There were a few things that I had seen before, but so much that I hadn't. Monuments and must-sees were jumping off the map in front of me, yet I had no idea where to start.
Then my route became abundantly clear.
Pantheon, Trevi Fountain, the Colosseum. I had seen them before, on a rapid tour with Pete almost ten years prior. Thanks to a transit strike we were stranded on the outskirts and left with only a few hours in the city's core – we caught glimpses of these three magnificent sights at full speed. Run, gawk, snap photo, run again.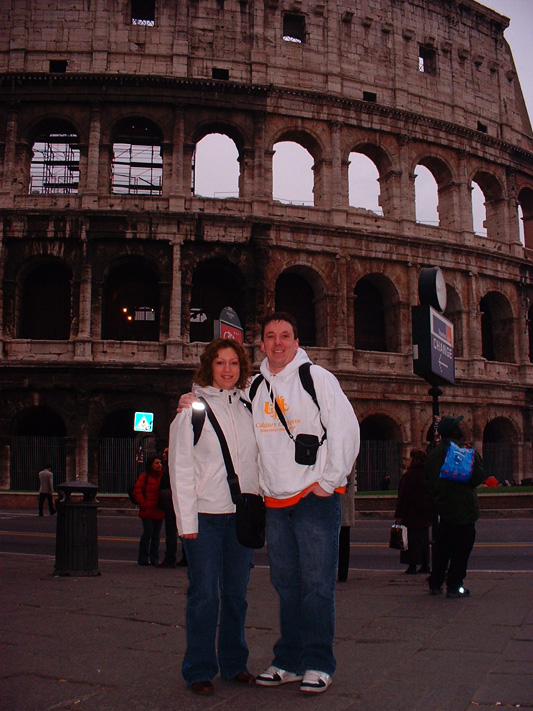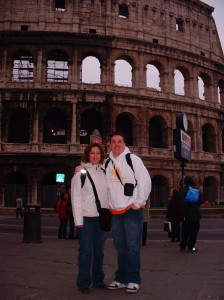 I decided to retrace our steps. I wanted to see it all again, measure the current effect on me, and remember back to what it was like a decade ago. Being my first trip overseas, the Colosseum at first sight had literally choked off my breath. I remember gasping out loud and immediately reaching for Pete's hand to squeeze.
This time, I had no one to reach for. I doubted there would be any reciprocal loss of breath either, having seen and experienced so much more in between. But I was anxious to find out.
Fully prepared to walk the entire route, the hostel receptionist said I should count on three hours round trip. I returned to the hostel six hours after I left it. I was exhausted. My feet ached, my legs wobbled. My brain was tired from continuously fiddling with the camera settings that Pete usually sets for me.
Inside the Pantheon I found a quiet place to just sit and absorb the incredible architecture and art that dates back to B.C.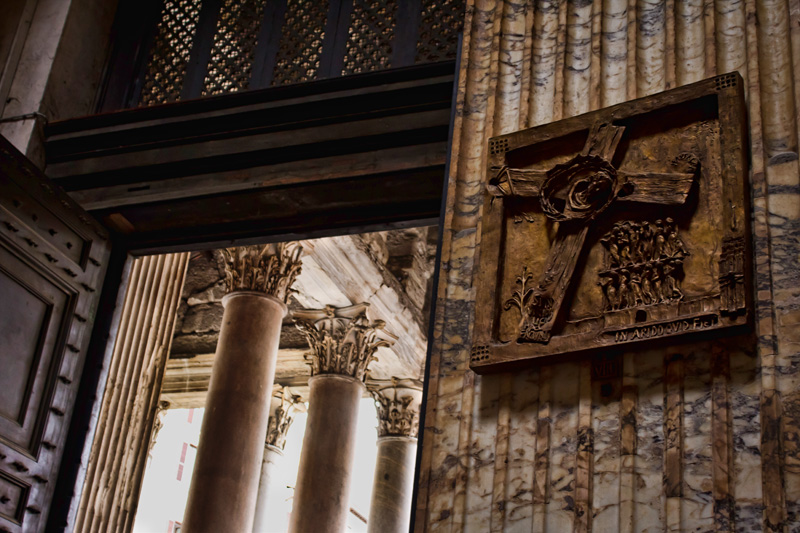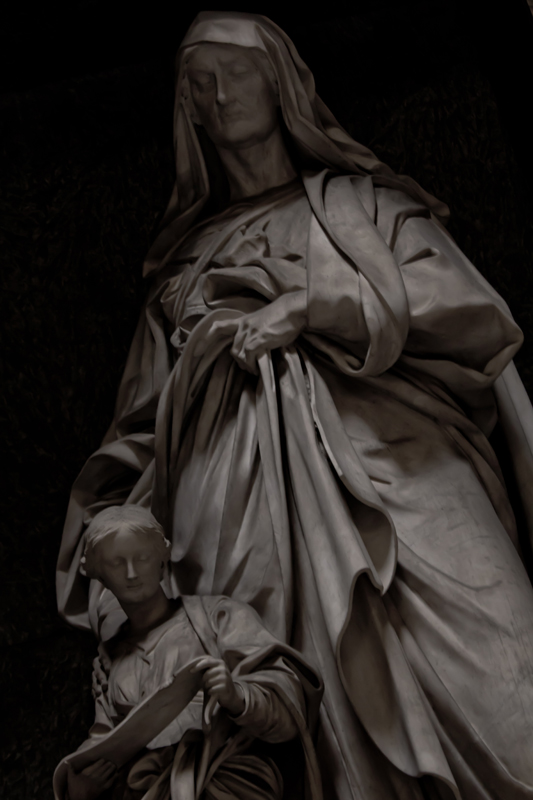 I had thrown a coin in the Trevi Fountain the first time we visited, guaranteeing my return.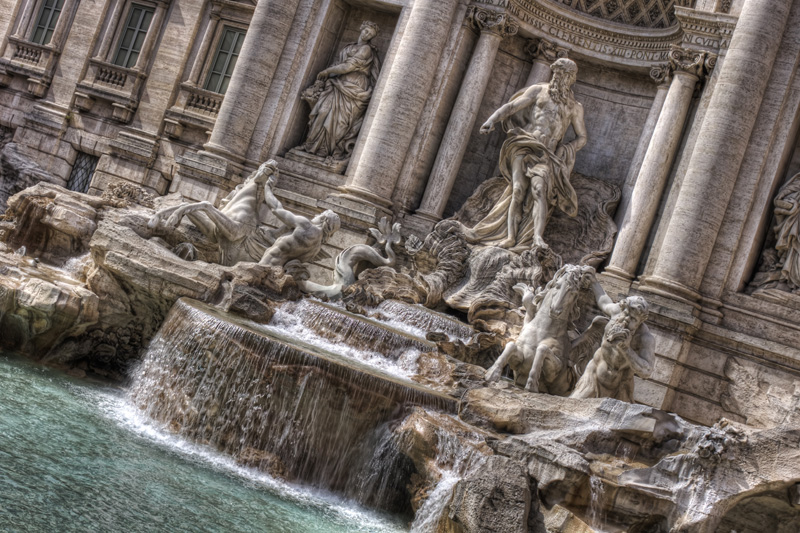 Enroute from the Trevi Fountain to the Colosseum, I rested on the steps of the The Vittorio Emanuele II Monument for some colorful people watching.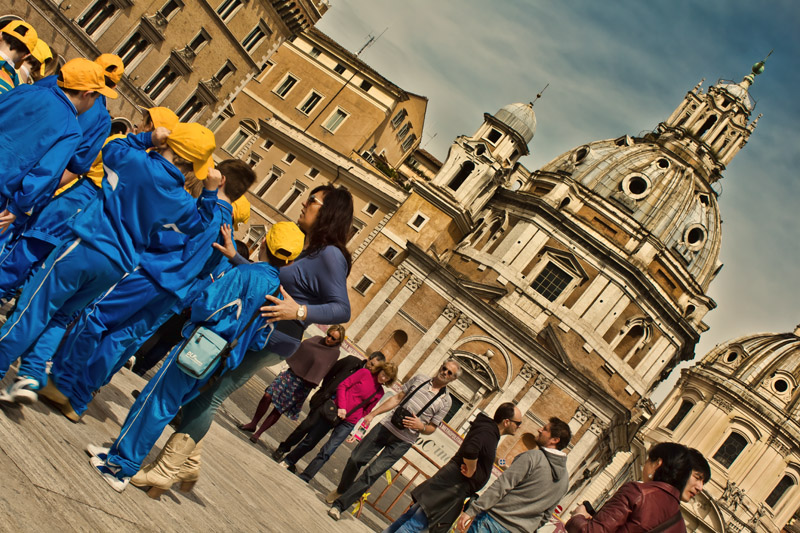 The Arch of Constantine near the Colosseum.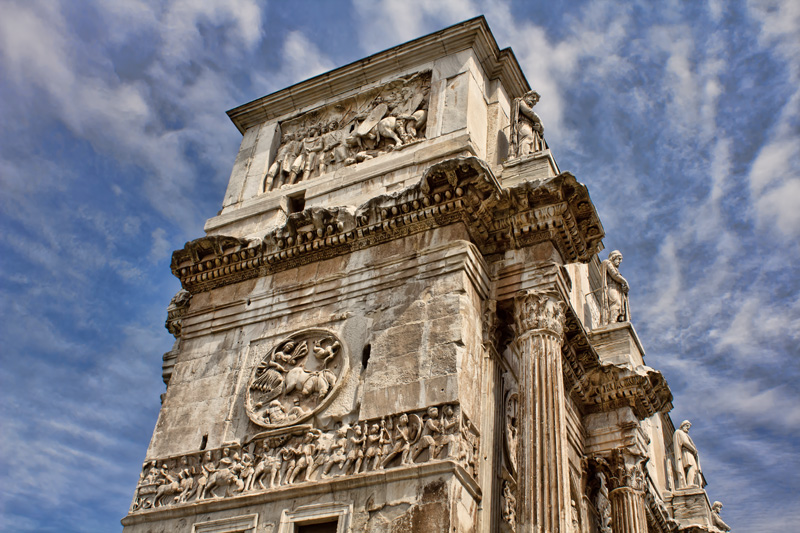 While there was no recurrent shortness of breath, visiting the Colosseum still had me a little weak in the knees.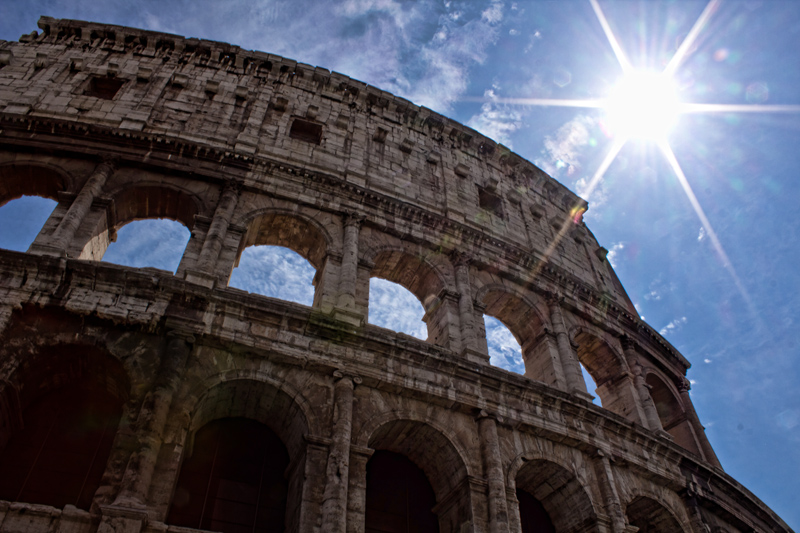 Despite the crippling exhaustion I felt at the end of such a long day, I was floating. I was bouncing off the walls with a glowing energy I didn't know I had.
It wasn't from Rome itself. Without question it is unequivocally beautiful and worthy of thousands of poetic declarations of such, but that is not what induced my immense gratification.
For someone like me, someone who has been completely spoiled by the companionship of her husband in three years of travel, I had never experienced such personal satisfaction from travel as I did that day. I sat near the Colosseum and stared up at the mammoth structure with the most ridiculous smile on my face.

I just felt damn proud.
I discovered that I'm not so bad at navigating on my own. Or at allowing myself to wander aimlessly without worry of where I may end up. I even stumbled spectacularly and picked myself right back up again and carried on (true story, I took an epic spill and laid face down on an uneven cobblestone street, but somehow miraculously saved the delicious piece of pizza I had just bought).
I proved something to myself – that solo travel is entirely achievable for a sheltered wimp like me. And that the satisfaction that comes with it can make it worth all the lonely or scary moments, and then some.
(Sidenote, I also proved that I am awful at taking self-portraits. So maybe I'm not entirely cut out for more of this just yet.)