Review: F-Stop Gear Mountain Series Tilopa BC
Words by Dalene Heck / Photography by Pete Heck
I wore out and outgrew my last camera pack. Going forward, I knew that I needed a pack that would be a workhorse. It would need to survive countless airports, train stations, and border controls all the while housing all my photo gear. I needed something that would last and be comfortable for long excursions.
After quite an extent of research I contacted F-Stop Gear to see if I could test out one of their Mountain Series packs.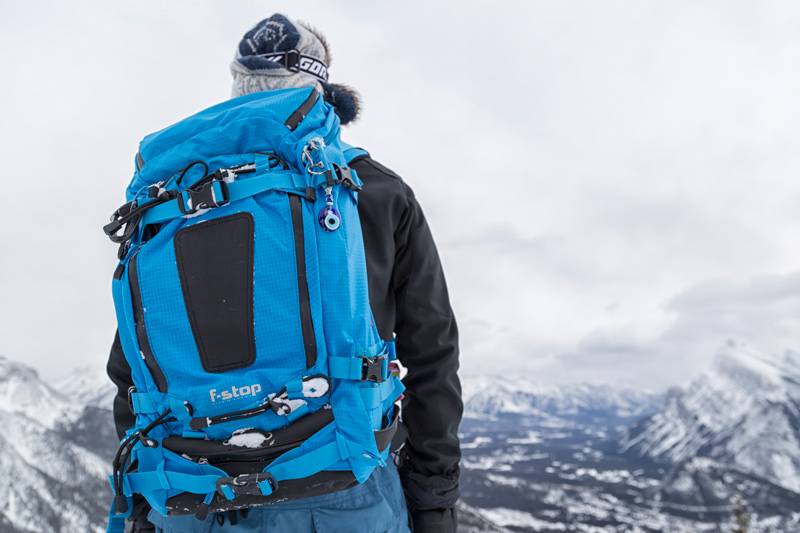 The Pack: Mountain Series Tilopa BC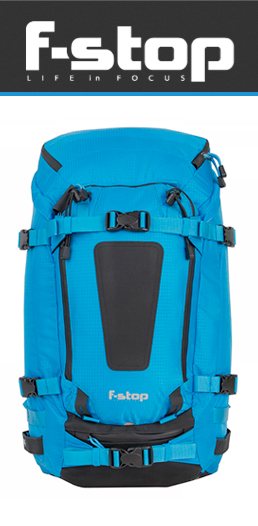 The Tilopa BC defines hardcore for backpacks. The packs are specifically designed by photographers and serious outdoor pros. The packs are basically weather proof even without the optional rain cover. All of the mountain series packs use a lightweight, ripstop weatherproof nylon and zippers. On the outside the Tilopa BC has many attachments and straps so I can carry along all of my extra equipment (tripods, skis, snowboards etc.). On the back, the pack has a zippered compartment for quick and easy access to my camera gear.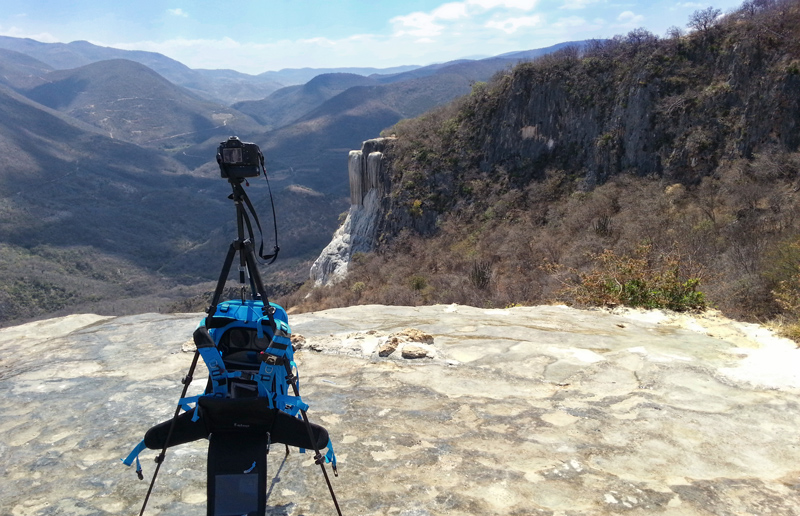 What's Inside
The Tilopa has 48L of space to fit all of my photography gear and accessories, plus all of my other carry on devices. There are countless pockets and compartments inside and even scratch resistant pockets to ensure my filters do not get damaged. Also designed inside is an internal sleeve to hold a 15″inch MacBook. Since I carry a 13″ Pro I have plenty of space.
Internal Camera Units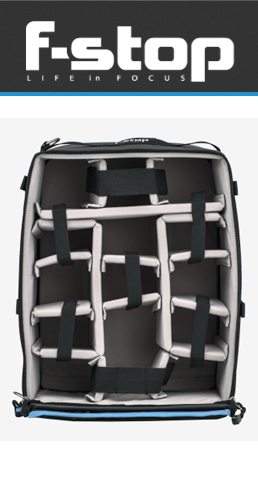 These packs were designed for photographers, so the most important part is housing, organizing and protecting all the photography gear. F-Stop Gear uses an ICU (Internal Camera Unit) system to organize it all. The ICU's are removable units which attach inside the f-stop packs. I have the option to swap out ICU's depending on the amount of gear and space I need for specific trips. The ICU's come in a variety of sizes and are designed to fit professional sized equipment to provide added protection from any weather, and bumps along the way.
Overall
The Tilopa BC is extremely comfortable. I took the pack for a few excursions in the Canadian Rockies and never once had an issue with comfort. The compression straps and the super duty padded hip belt made the pack feel like one with my back. All of my gear easily fit inside my bag, including laptop, tripod on the side, extra clothing and there was still room leftover. I didn't do any back-country skiing, but I still would have had room to strap on skis and poles.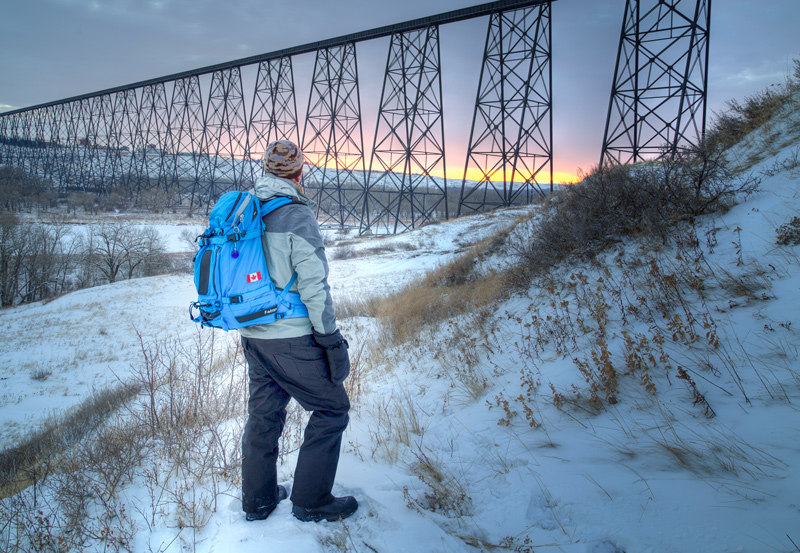 The pack is made with extremely quality material and looks sharp as well. The ICU options are a genius option for organizing all my equipment and the ability to swap them out make it very useful based on when and what I need. The Tilopa BC is available in three different colours, but I'm really happy with my style choice of Malibu Blue.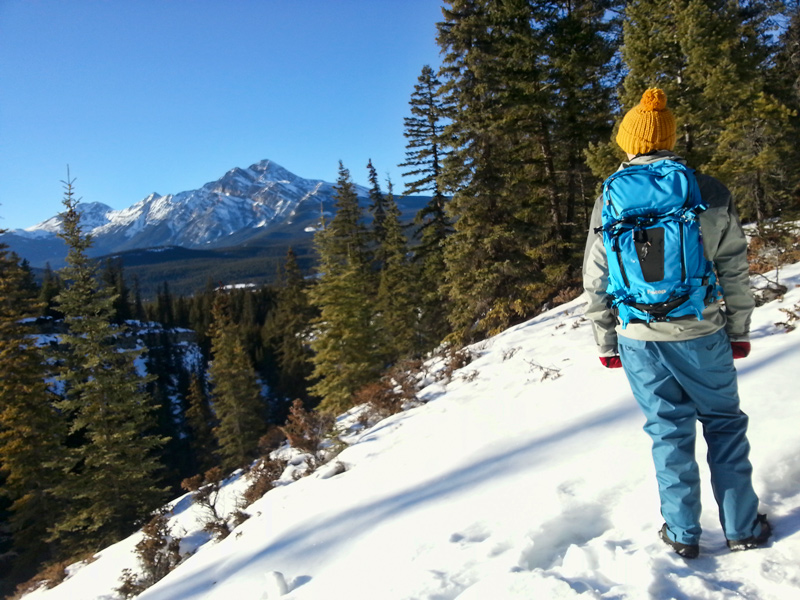 The only downfall of the Tilopa BC is the size of the bag when it is full. It looks bigger than what it is. I firmly believe it would be pushing the boundaries of maximum carry-on allowance for air travel. I'm fairly certain it wouldn't pass the rigid RyanAir regulations, but I've had no questions so far with North American carriers. I was however not allowed to carry the bag aboard a Mexican long-haul luxury bus and it needed to be checked.
To learn more about the Tilopa BC and other F-Stop equipment along with checking out other F-Stop ambassadors be sure to click on the link below.
***Disclosure: F-Stop Gear sent me a Tilopa BC to test and review along with ICU's. After a few months of hauling the pack around with all my gear I give my opinions which as always are my own.
For more information on our photography gear, equipment and sponsors please visit our photography page here.