Words by Dalene Heck / Photography by Pete Heck
There are two specific words, when used in conjunction with each other, whether displayed in an invitation or advertised on a sign, will immediately turn our heads and cause us to most emphatically exclaim: "Yes, please!"
Those two words?
"Free" and "beer"
And thus, on our first big excursion from our house-sit in Wisconsin, we toured the Leinenkugel Brewery in nearby Chippewa Falls. Founded in 1867, it is the seventh oldest brewery in the US and is a family business still run by the Leinenkugels (who were originally from Bavaria). Not only do they have entertaining brewery tours that are full of good information (but refreshingly brief), they also provide a great atmosphere for taste-testing their wares, and offer a generous array of samples for free.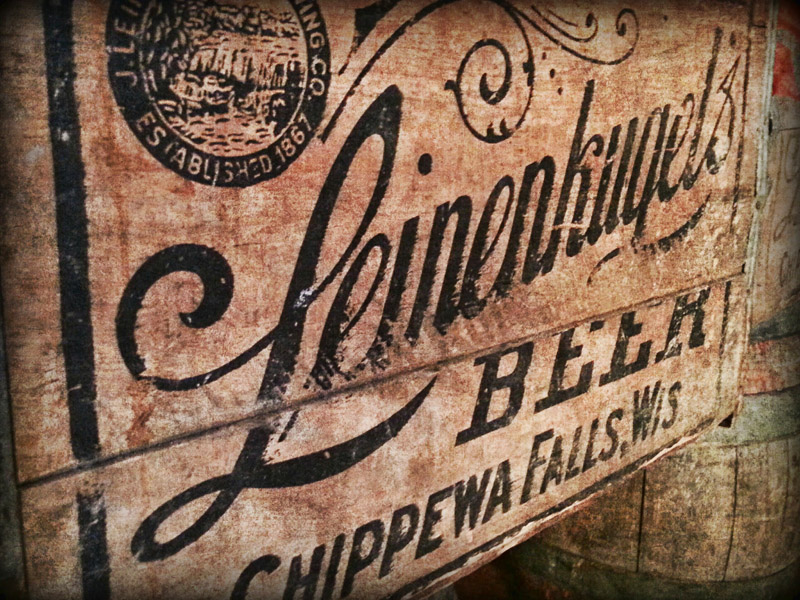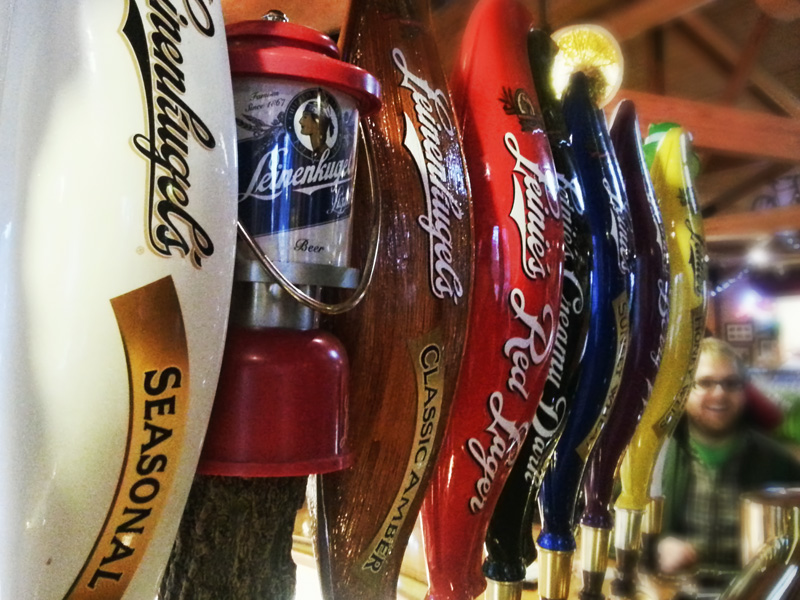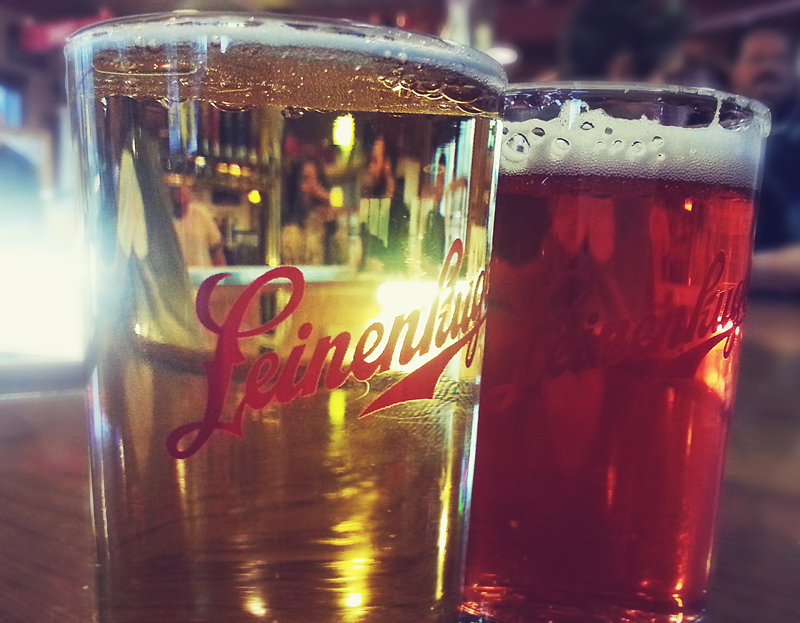 Our favourites from this bunch are: Creamy Dark and Classic Amber (Pete); Sunset Wheat and Berry Weiss (moi).
And, as if this wasn't enough to satisfy our appetites for brew (is it ever enough, really?), new friends Andy and Becki joined us from Milwaukee, and they came bearing gifts. Being proud supporters of their home state (and of its boozy treasures), they were anxious to ensure that we would become fans as well, and thus gave us a mix-and-match case of local beers. Given that Wisconsin has approximately 65 breweries in the state (ranking 9th in the number of breweries per capita in the US), this was still just a small taste, but an impressively diverse and delicious one.
We *may have* indulged in a few in a public park, which *may have* been illegal.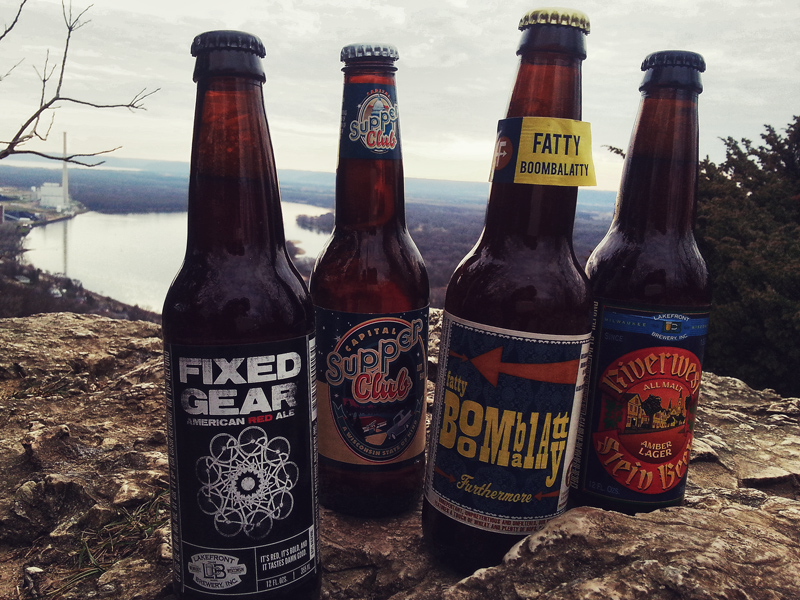 Not only does this beer have the best name, Fatty Boomblatty, but as a Belgian white beer, it was one of my favourites.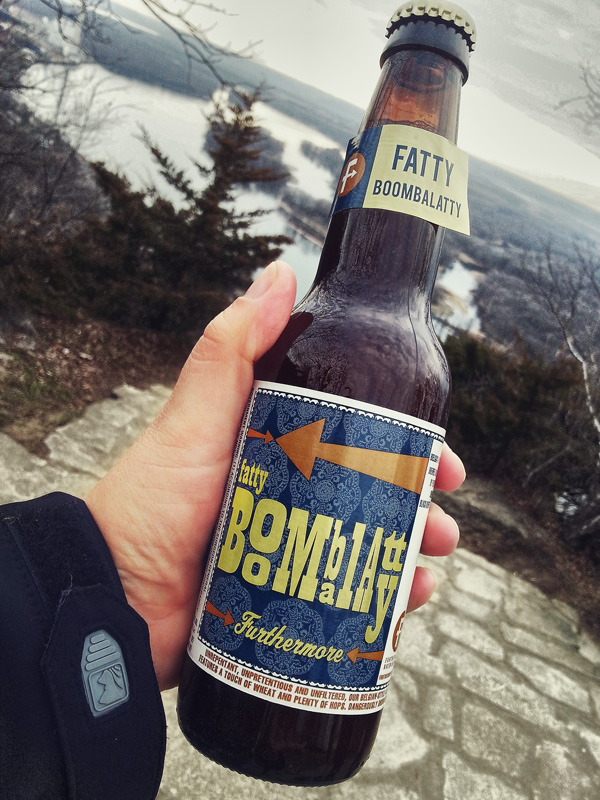 The array we took home. More favourites: Central Waters Mudpuppy Porter and Capital Brewery Island Wheat Ale.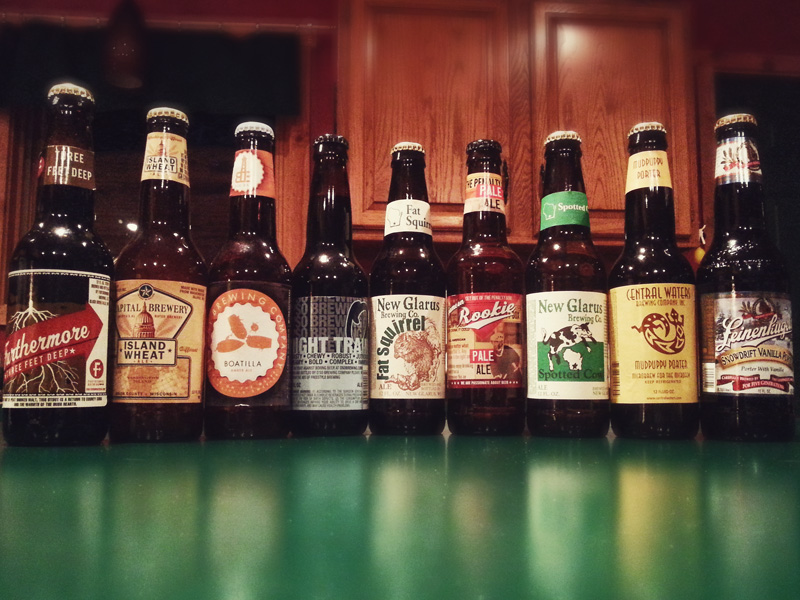 With less than two months left to go, we've got a ways to go before we can consider us completely "beermersed" in the pride of Wisconsin, but we are off to a good start.
*****
While visiting the brewery in Chippewa Falls, we stayed at the lovely Oaklawn Inn in nearby Menomonie. It is a 124 year old restored farmhouse with important historical ties to the area. We loved it for the many charming details and very gracious hostess! To read our entire review, please click here.