Chiloé, Chile – A Photo Essay
Our favorite spot in Chile did not include the striking mountains of Patagonia or the prime surfing beaches of the north.  Although we enjoyed our time in both of these regions, we quickly fell in love with the island of Chiloé, and will eagerly show you why.  Last week we teased you with a photo of a deserted oyster bar we visited there;  this week we introduce you to the rest of our adventure!
Chiloé is the largest island off the coast of Chile and is only accessible by ferry.  On the main island we stayed in Castro and rented a car to explore some of the surrounding islands.  We were startled by the variety in scenery and charmed by the easy going and friendly nature of the inhabitants.  At once it reminded us of Atlantic Canada, and the people came complete with their own dialect that was near impossible to understand (the Spanish version of Newfie!)
Word is getting out about this little gem. Yahoo has listed the island as one of the top ten islands to visit before you die. We are glad that we got to it before it's swarming with tourists.
Enjoy!
The Palofitos (houses on stilts) stretch along the shorelines of Castro, the capital of Chiloé.
The 60 churches on the island are all UNESCO Heritage Sites and were built using only nature's resources (wood) in the 16th and 17th century by the native Indians and Jesuits.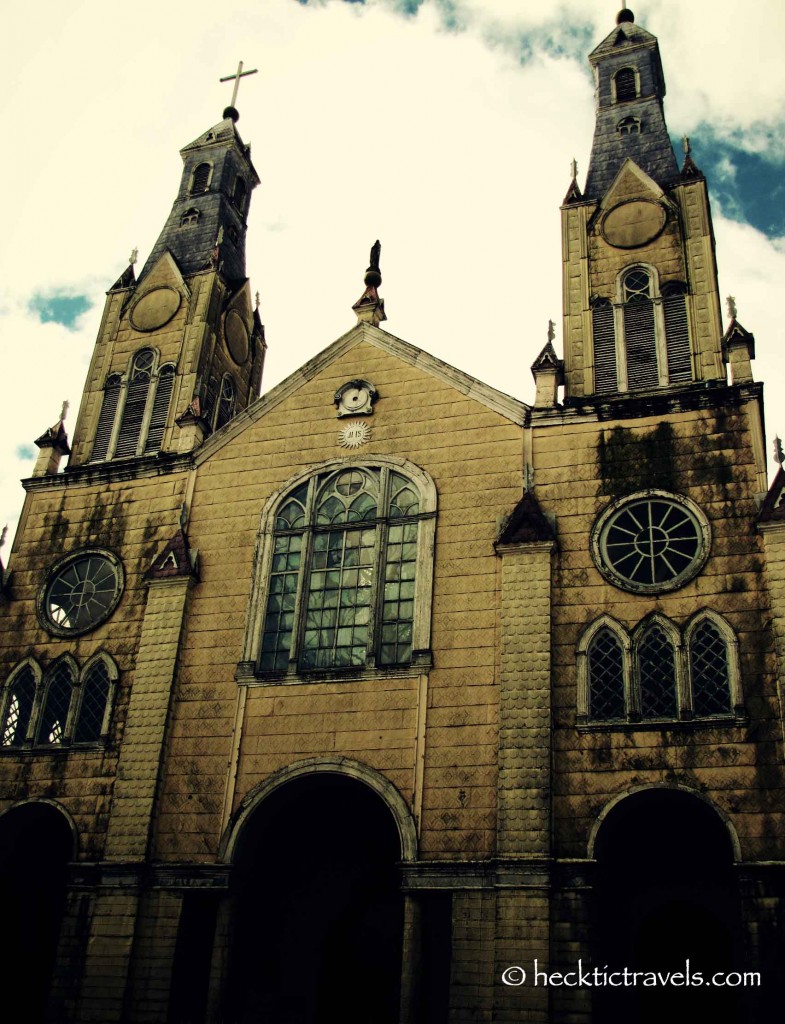 A lone fisherman stands in his boat during low tide waiting for his daily catch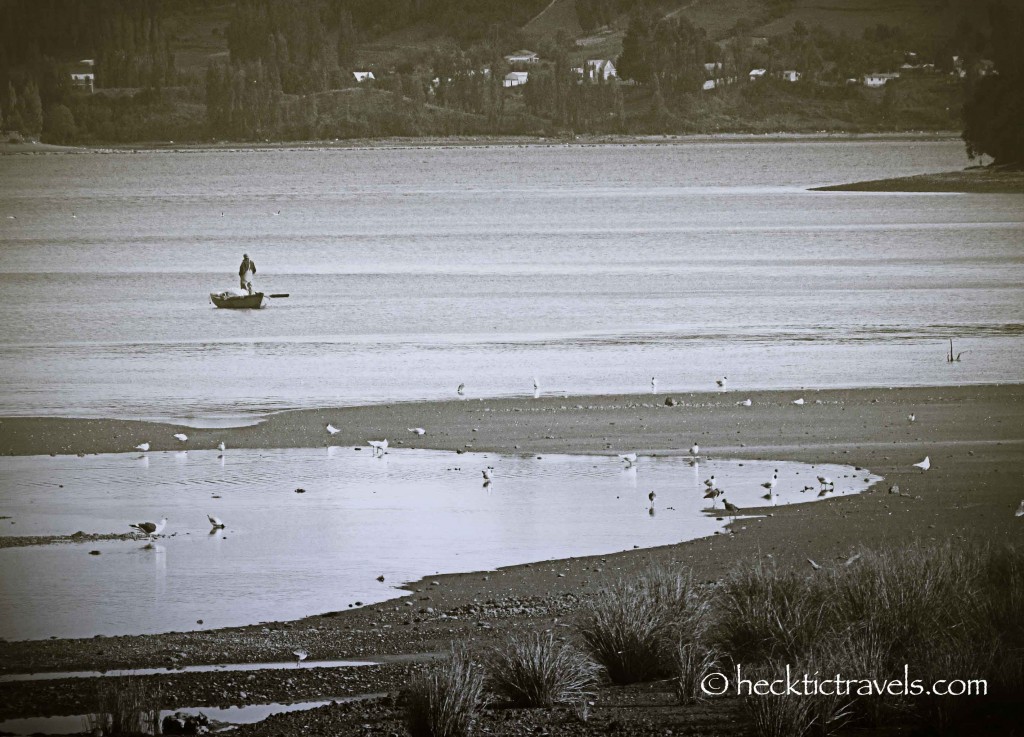 A fisherman memorial statue in the middle of the church courtyard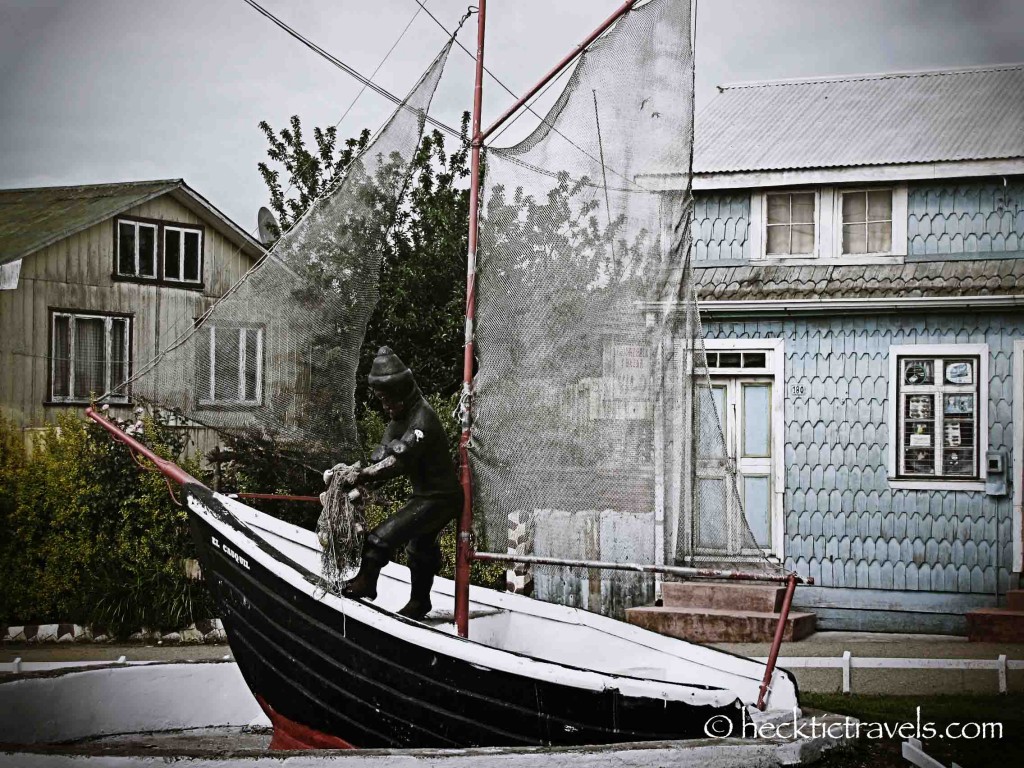 A local house with their sheep lazily wandering outside.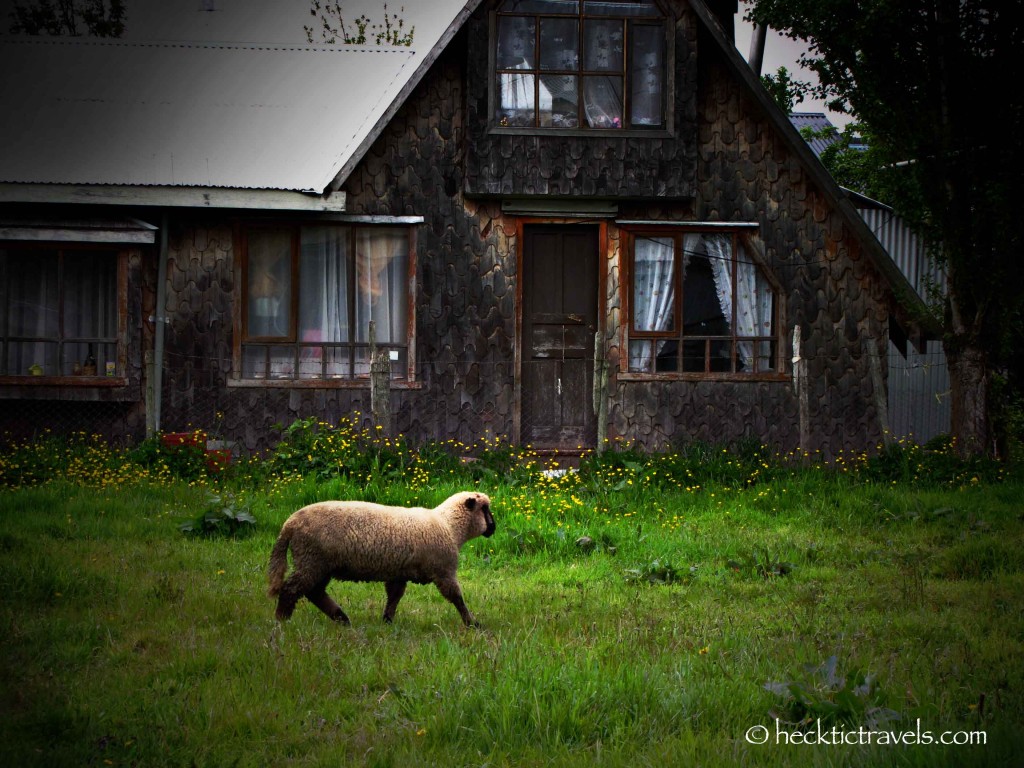 The hike to see the Pacific lined with yellow leaved trees.
A lone wild horse possibly guarding the path? He let us pass.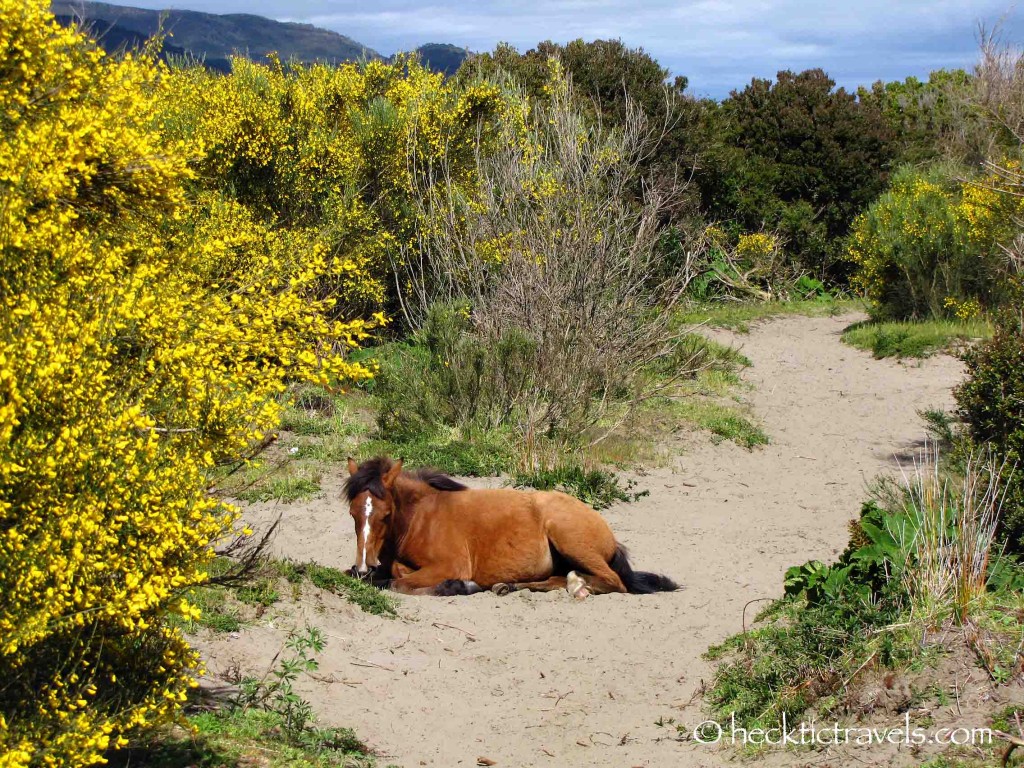 The cliffs in the distance and the crashing waves made for a spectacular sight as we crossed through a marsh, making our own path to the beach.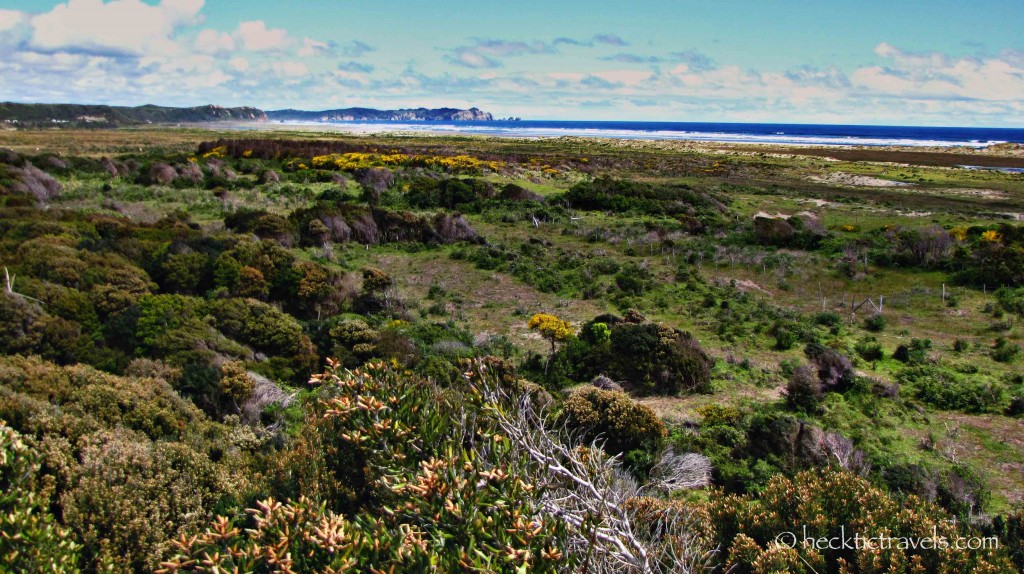 Untouched sand and brush led us to the beach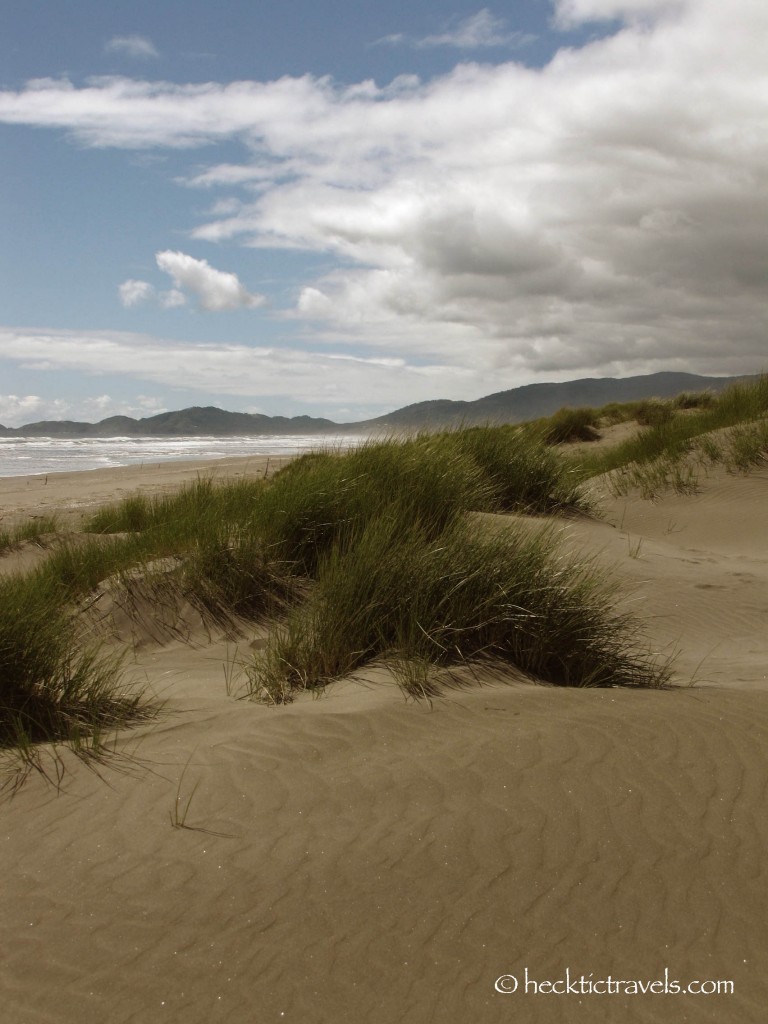 The water created a mirror on shore and highlighted all the oyster shells.  Not another soul around.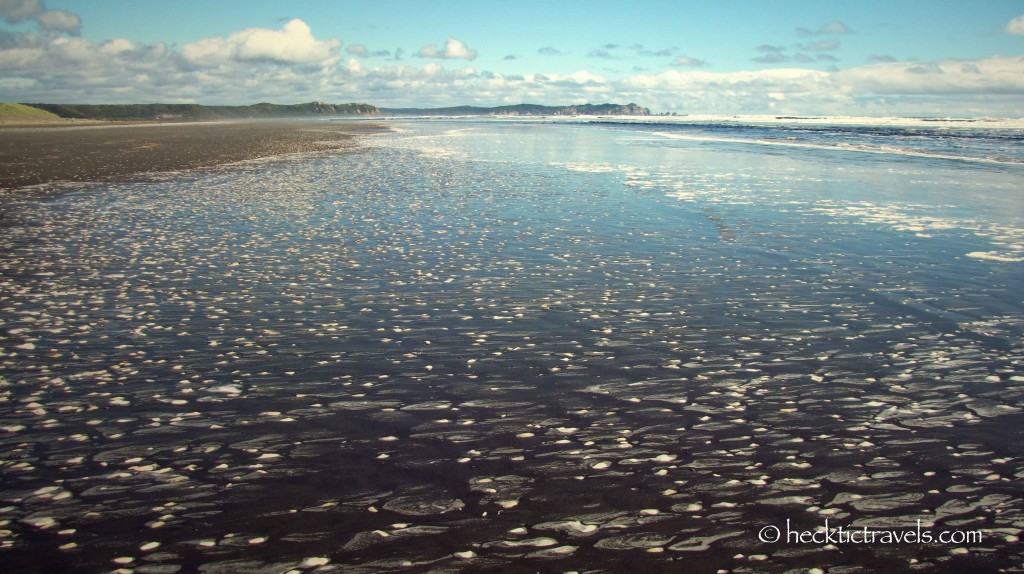 A piece of wood stands alone, admiring the view.