Words by Dalene Heck / Photography by Pete Heck
When a couple of locals asked us why we decided to visit their country, I answered quickly:
"for the polish pierogi!"
To which they laughed.
To which I told them that I wasn't kidding.
Having grown up with both German and Ukrainian heritage, I am no stranger to these little bundles of goodness. They exist in many versions across Eurasia, but Poland is the official home of the pierogi, and thus Pete and I were on a mission.
to try as many as possible.
We started with gusto, consuming a few plates of different varieties in the first few days. The standard potato and cheese, some with bacon, buckwheat and cheese (favourite), wild boar, and just straight sweet cheese.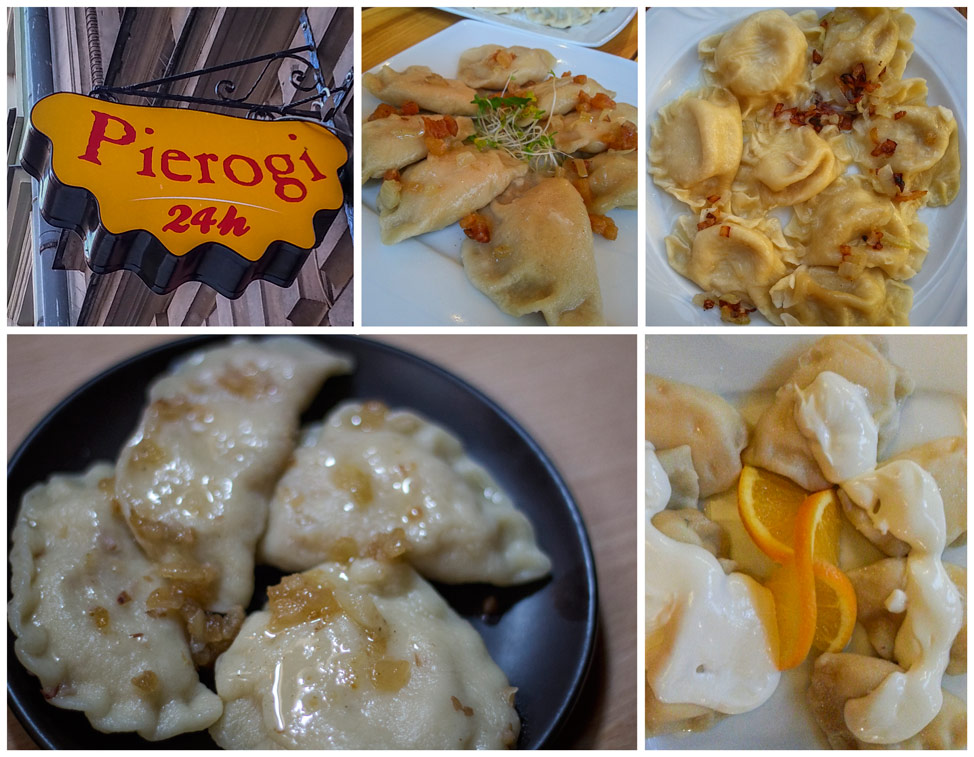 We made a gallant effort, all in the name of research. There were several days when we were forced to abstain in order to alleviate the pierogi coma that threatened to take over. But overall, we done ourselves proud.
We tried to keep track along the way, and estimate that between the two us we ate over 170 little bundles of goodness in total. And as our days in Poland came to a close, our pierogi coma turned into pierogi panic.
where were we going to get our pierogi fix?
Enter Goscinna Chata – a beautifully appointed restaurant and small inn in central Krakow, home to authentic traditional food made entirely fresh and in-house.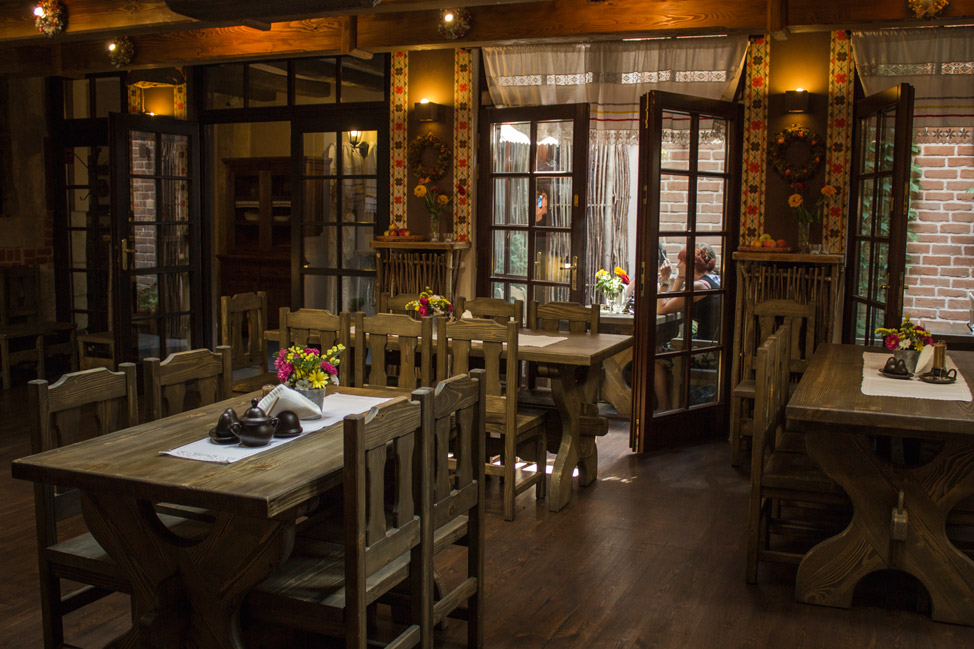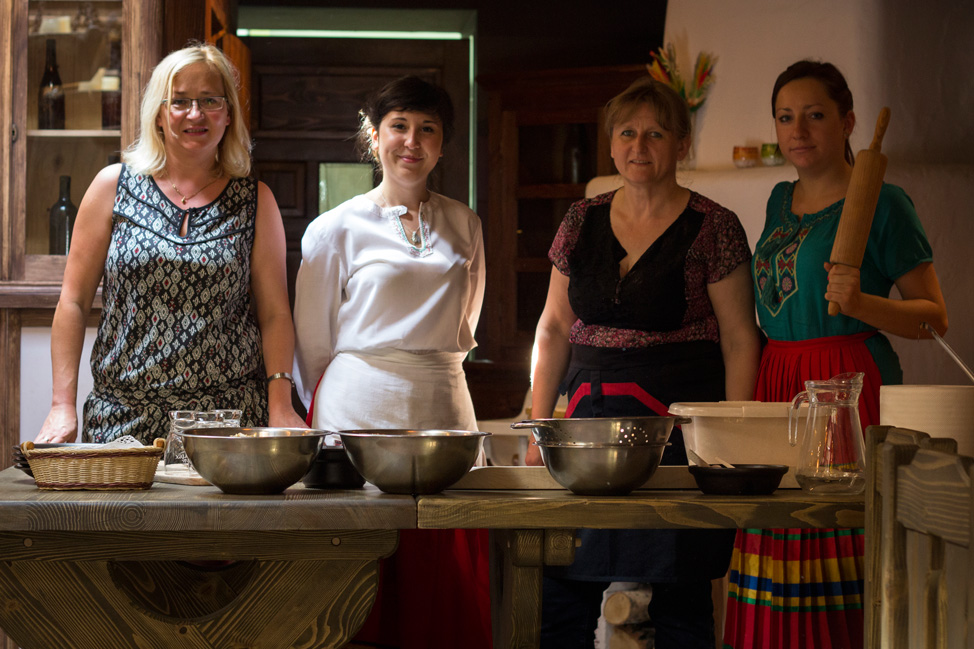 The owner and chef, Irene, invited us to teach us how to make pierogi for ourselves.
"Her mother didn't believe in eating out," our translator Marzena shared, "or in buying anything pre-made. Cooking has always been in the family, and this is her second restaurant."
Before us were ingredients for three traditional types of fillings:
Bacon and buckwheat, seasoned with salt, pepper and garlic
Cabbage, cheese and fried onion with salt and pepper
Blueberries tossed in sugar.
The dough, we were to make ourselves.
One kilo of flour
One egg
One tablespoon of oil
Hot water added until appropriate texture reached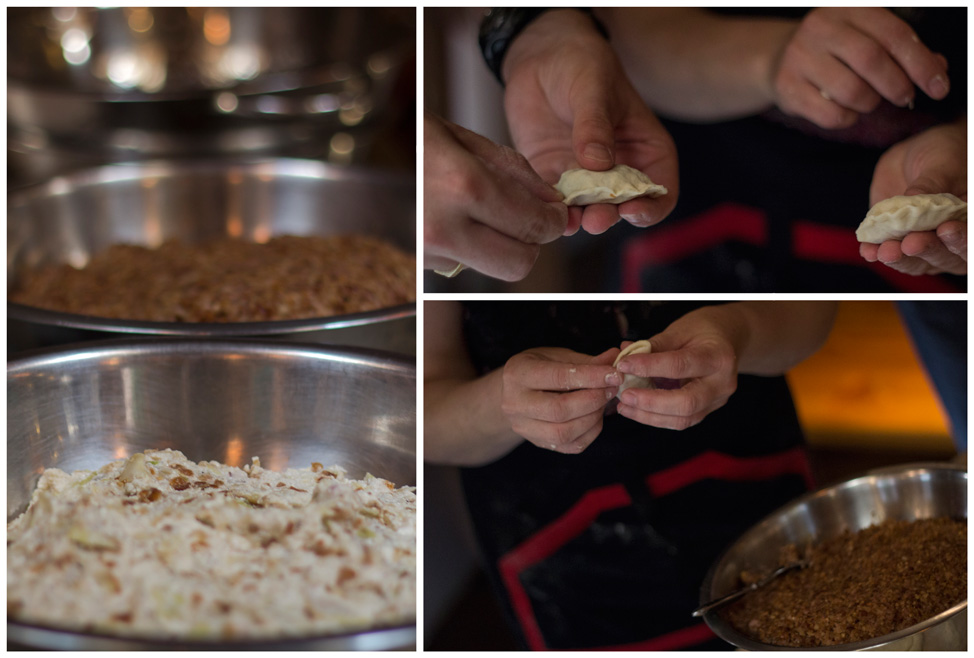 Irene moved quickly around us, kneading dough, shaping dough, trimming dough. Her fingers were nimble and stuffed the pierogi to their brim, pinching them into perfect little delectable half moons.
Pete and I struggled with the act of pretty-pinching. And we were awfully slow – Marzena disclosed that expert pierogi artisans can make up to 1,000 in an hour. I don't think either of us could have made it to 100.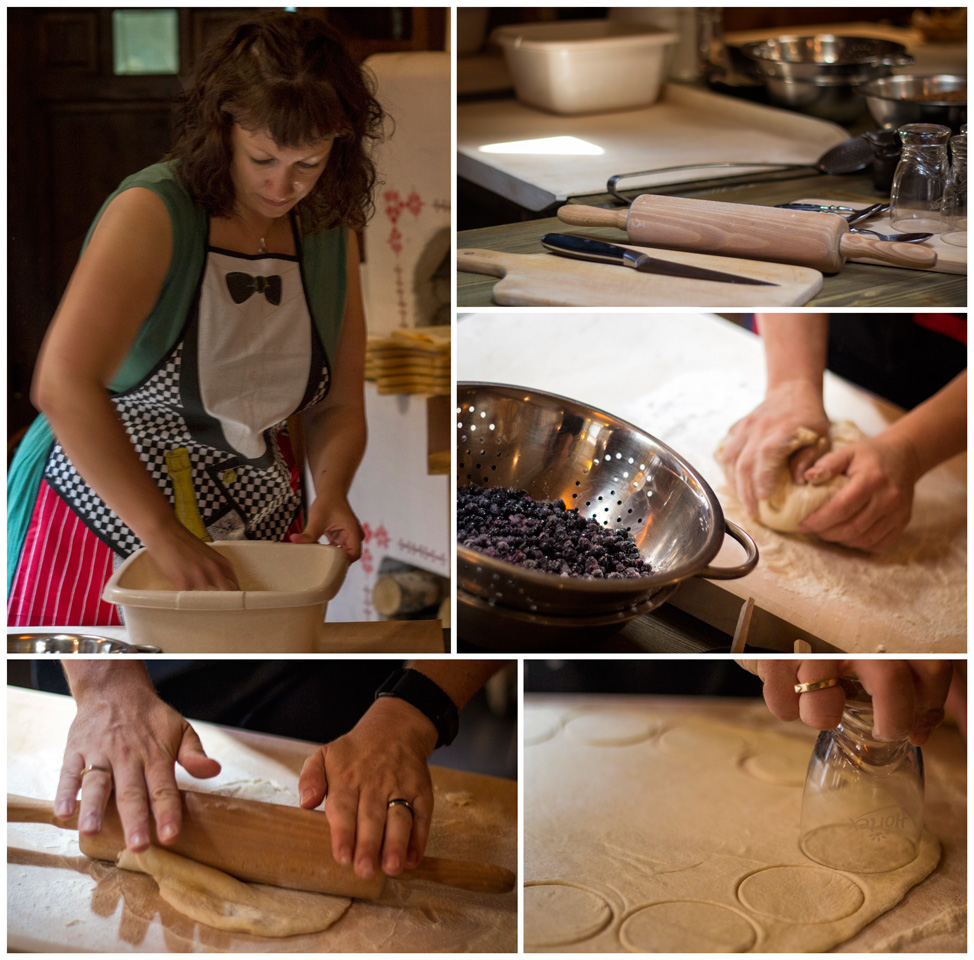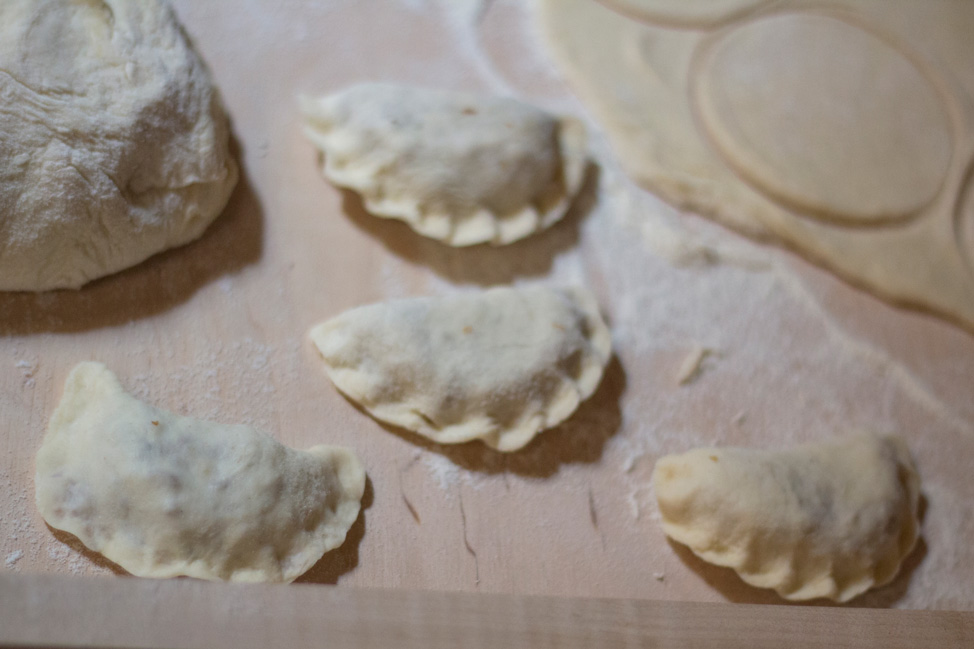 With finishing touches added, the final tasting was what we had ultimately been waiting for.
Our own creations were good enough (best ever, I might add), but Irene and Marzena would not be satisfied until we had been plied with the other flavours the restaurant has on offer. Plum, cabbage and mushrooms, lamb and pork, black pudding and mushroom, and the most popular ruskie (potato and cheese).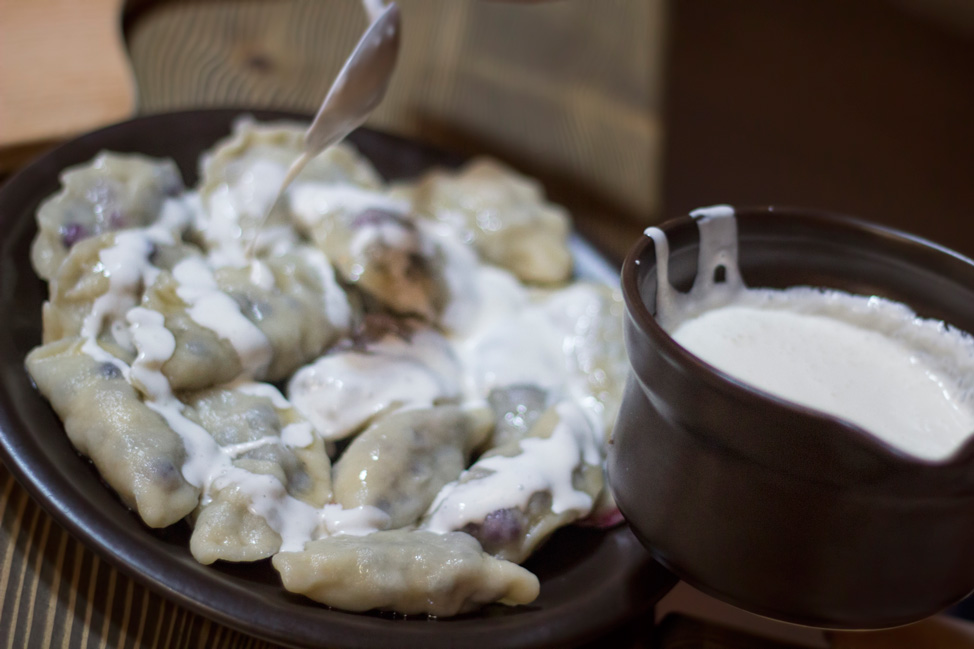 And this is precisely where we lost count on the total number consumed.
(Our lapse in accounting skills may have been aided by another notable tradition observed – shots of vodka to aid in digestion. And not just one, but two each, because as Irene aptly noted, we have two legs.)
Cannot argue with that.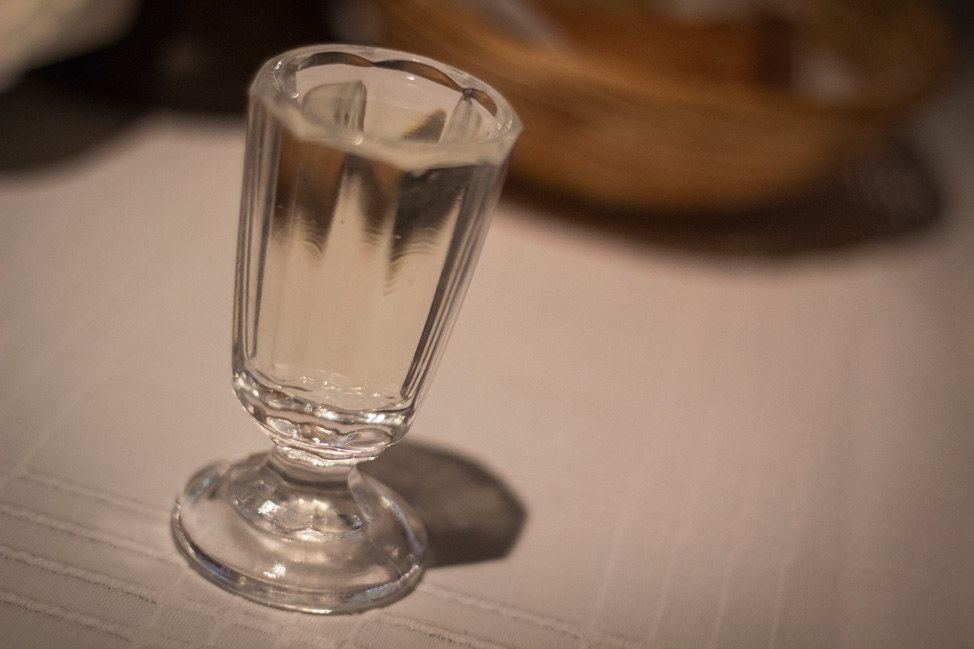 Many thanks to Irene, Marzena and all the excellent staff of Goscinna Chata for providing us the perfect (and most delicious) end to our pierogi quest.
Worried about traveling while celiac? Check out these detailed gluten free restaurant cards (POLAND)!