Lakes, Waterfalls, and War


Words by Dalene Heck / Photo by Pete Heck
On frosted planks of chestnut we carefully stepped so as not to slip and tumble into the chilly blue/green water on either side. When available, we tread on dried crinkly leaves for better grip. Most of our walking minutes were spent with our heads down, paying attention to our footing, but stopping often to admire the incredible scenery before us.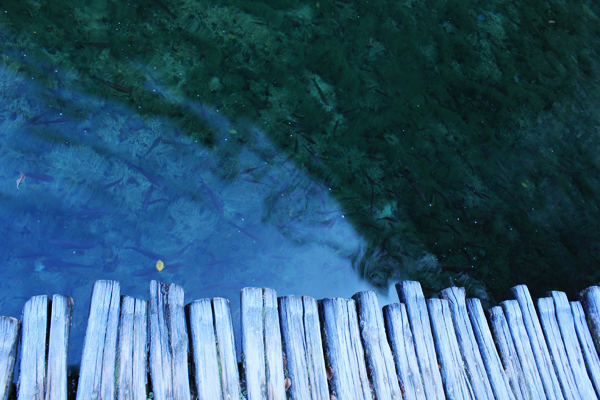 Ivica chatted almost the entire time. He filled us in on the important aspects of Plitvice National Park, his nearby home, and the decorated and tragic history of the area.
"To know the park, you must know the war," he said. Declared a national park in 1949, the whole surrounding area suffered blows from the Yugoslav Wars of the early 1990s. Ivica himself moved west with his family, taking jobs on cruise ships in Italy for five years to earn money. When the war ended, he returned to the area in 1995 to help with rebuilding. The park, less than two hours from the capital Zagreb, opened again a year after cleanup was done and paths were able to be reopened.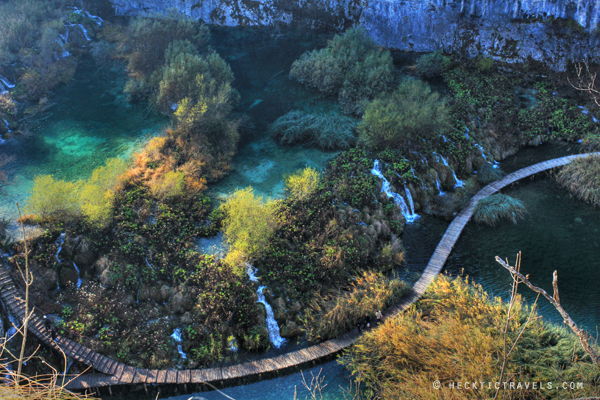 Now it is the most important national park in the country and can bring in more than 10,000 visitors a day during the busy summer months. We felt lucky to be here on a sunny November day, having much of the park to ourselves (in winter, the number of tourists is as little as 300 a day).
Throughout the park there are a multitude of waterfalls and lakes, the number varying yearly depending on the level of water. We saw ponds of crisp, pristine aquamarine, and sone entirely dried up holes. In the full ones, fish were plentiful unlike anything we had seen before. In some spots, chum lined up by the hundreds, thousands, crowded together in the shallow, warm waters, so thick they looked like weeds.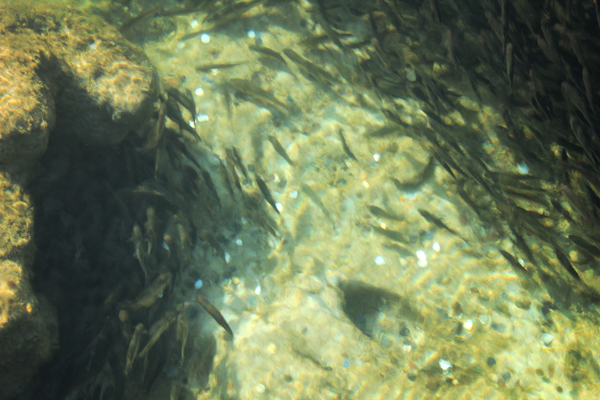 Brown bears live in the park as well, although their numbers are down. Scared off by bombs and mines during the war they followed many human refugees and migrated west. Some bears were found as far as Trentino, Italy.
Images of war understandably focus on the human suffering – not often do we hear of ravaged landscapes or displaced bears. Thankfully the damage to the Park wasn't devastating, and thus soon brought some prosperity to an area that needed rebuilding.
As well as to give us, and almost one million other visitors a year, this: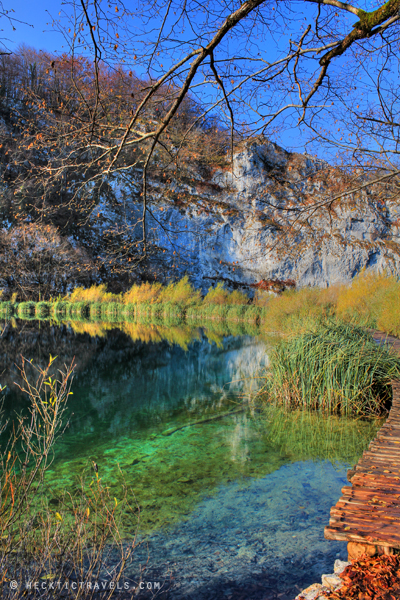 Known simply as the "Large Waterfall", the biggest one in the park stands at 78m high. Small cascades on the edge were just starting to show signs of winter freezing.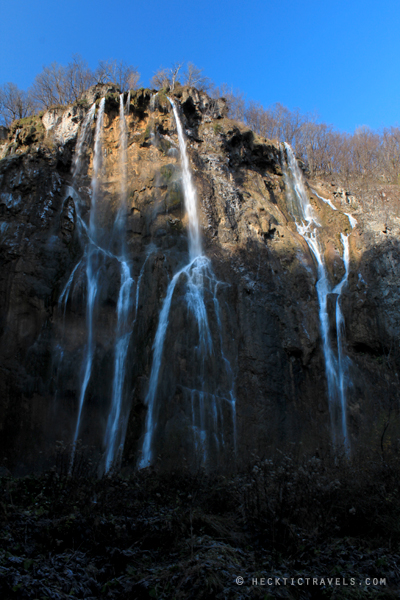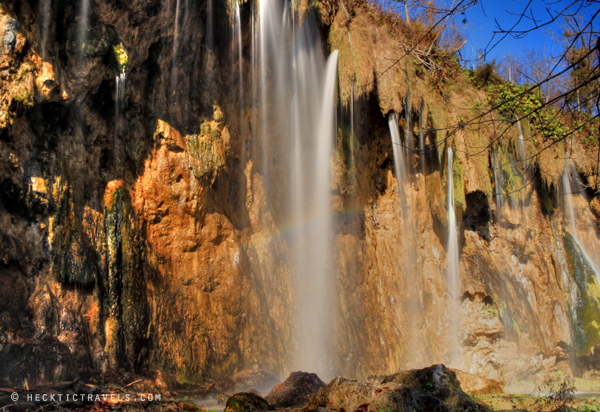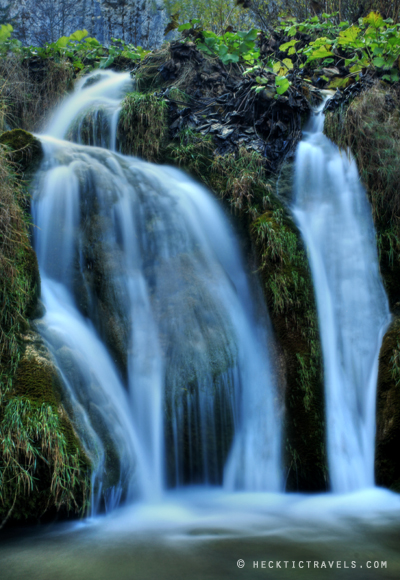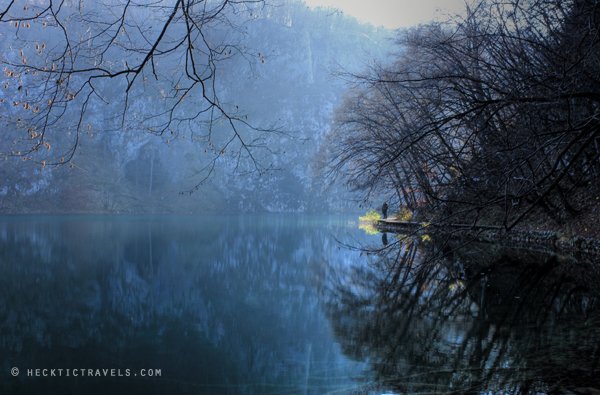 Many thanks to Ivica and the Croatian National Tourist Board for the complimentary tour.