My Photographic Evolution in Ireland
Words and Photography by Pete Heck
My evolution in photography has come a long way. Five years ago, I was pushing buttons on a calculator as an accountant. Ever since being
"deleted" from that career path
, I'm now only pushing a shutter button (and getting paid substantially less, mind you), but I've never been happier.Two years ago, after purchasing my first DSLR, I became absorbed with learning the craft and bettering my skills. I've put a lot of hard work into it – I've done some formal training, watched a lot of tutorials and just practiced a lot. The determination and new found passion has turned a hobby into a career path.
So I was thrilled when fellow Albertan vagabond and photographer Brendan Van Son asked if I would be interested in running a five day photography workshop alongside him throughout the Emerald Isle. Not only was it exciting to be recognized as a photographer with skills worthy of sharing, but I couldn't wait to see Ireland with a new set of eyes.
Our first visit to Ireland was in 2011 when I was still learning how to compose a photograph and all the technical aspects that come along with a learning to use the camera properly.
Now was a chance to not only revisit some familiar spots but see some new ones, use my new skills, and to pass off my knowledge through our workshop.
Five years ago, I was pushing buttons on a calculator as an accountant. Now I'm only pushing a shutter button.
Here are some of the scenes I captured.
We set up on the corner of the boulevard next to this Dublin bridge at dusk to catch the passing traffic.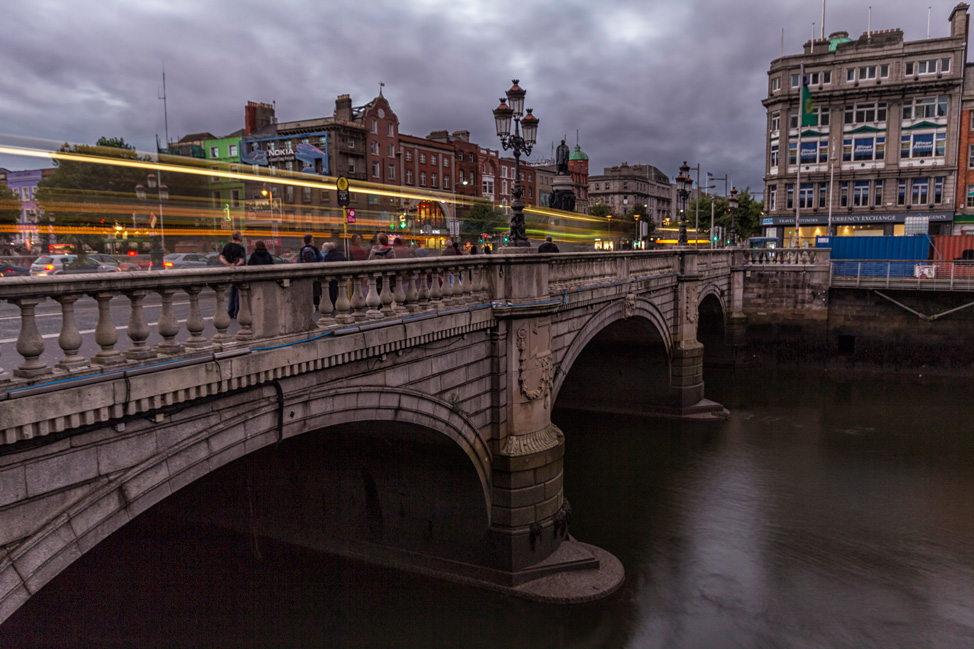 Lecky Statue in Dublin's Trinity College.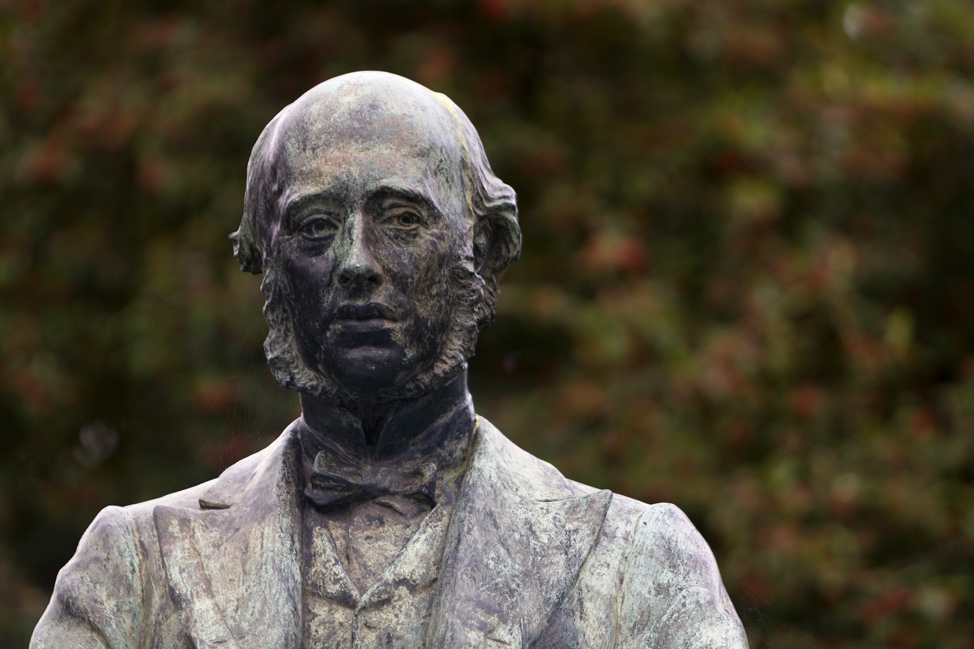 Mr. Van Son getting the shot.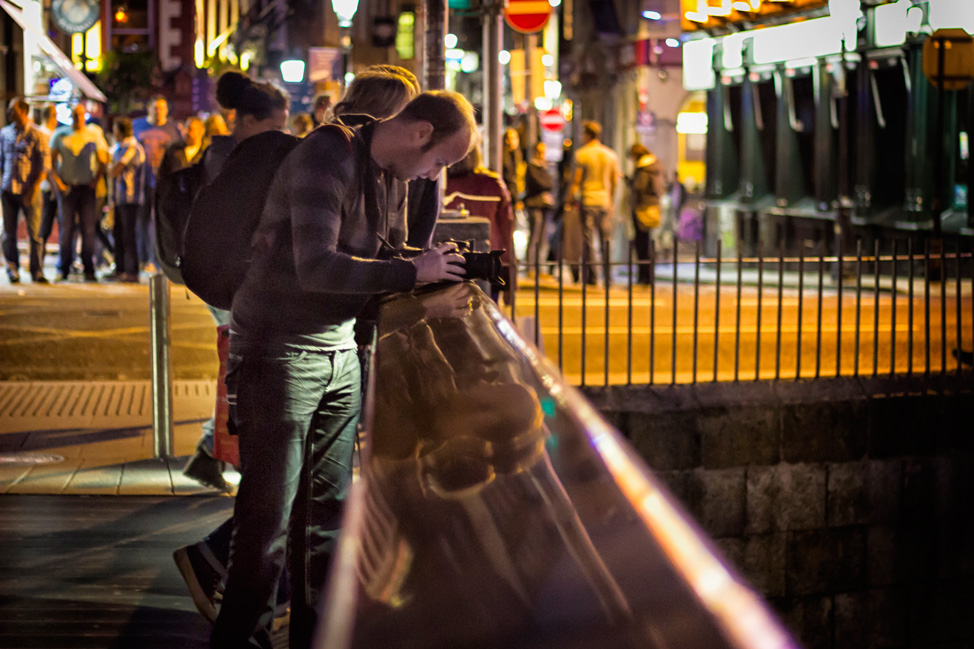 Capturing Karl D. and Van Son shooting perhaps the gates to heaven.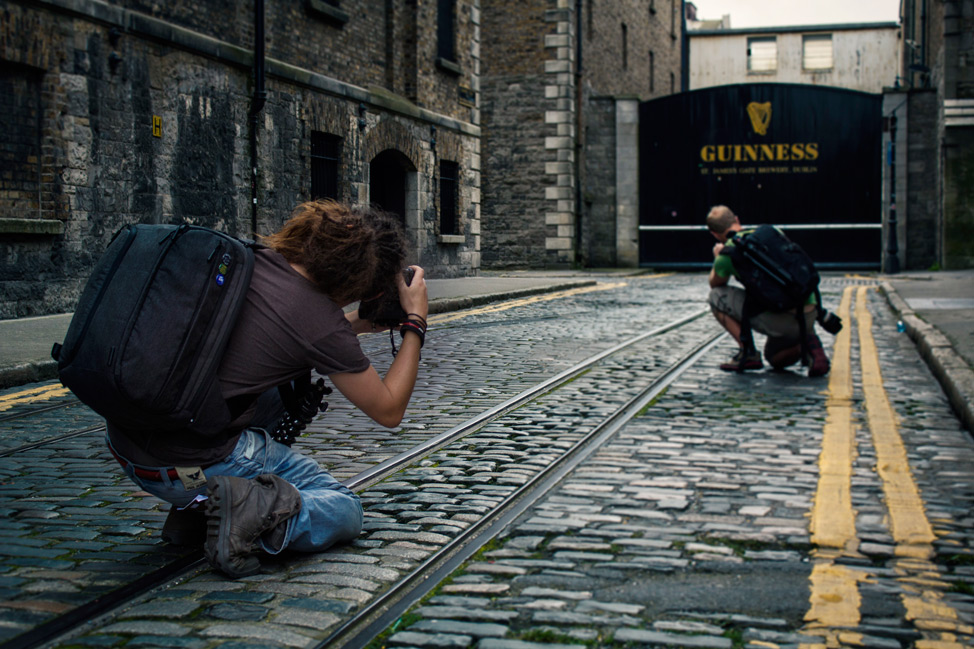 Two kids in love hanging out next to the River LIffey.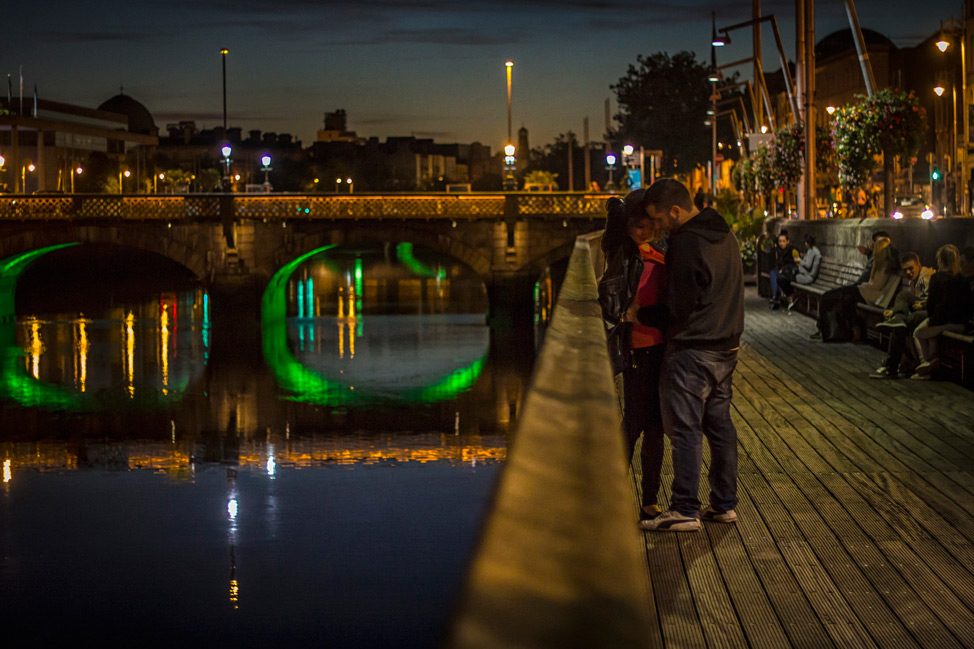 A smoker gets some fresh air outside a pub.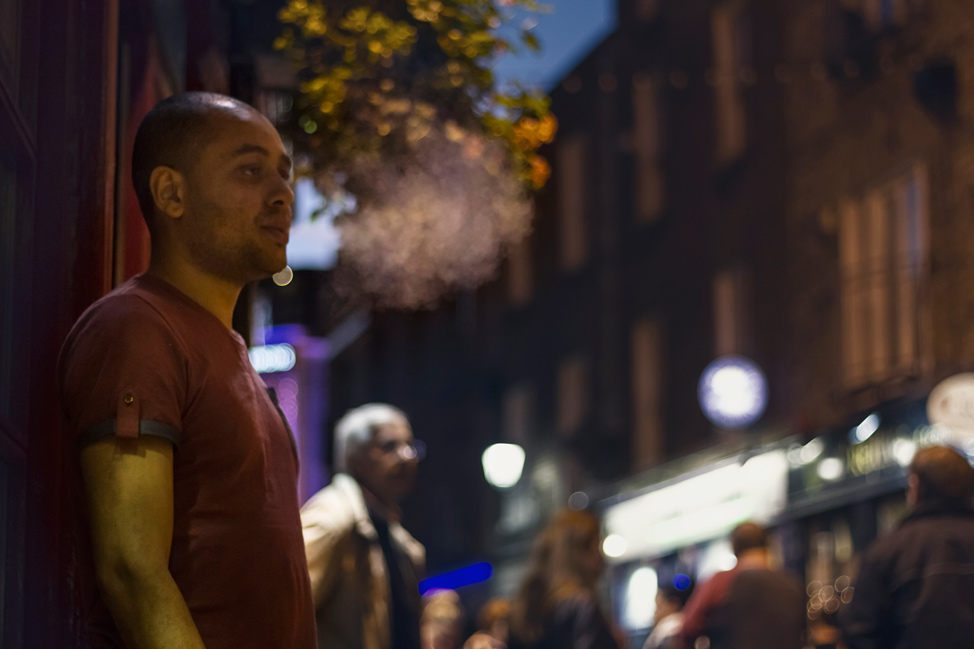 The view of the Limerick Castle from across the river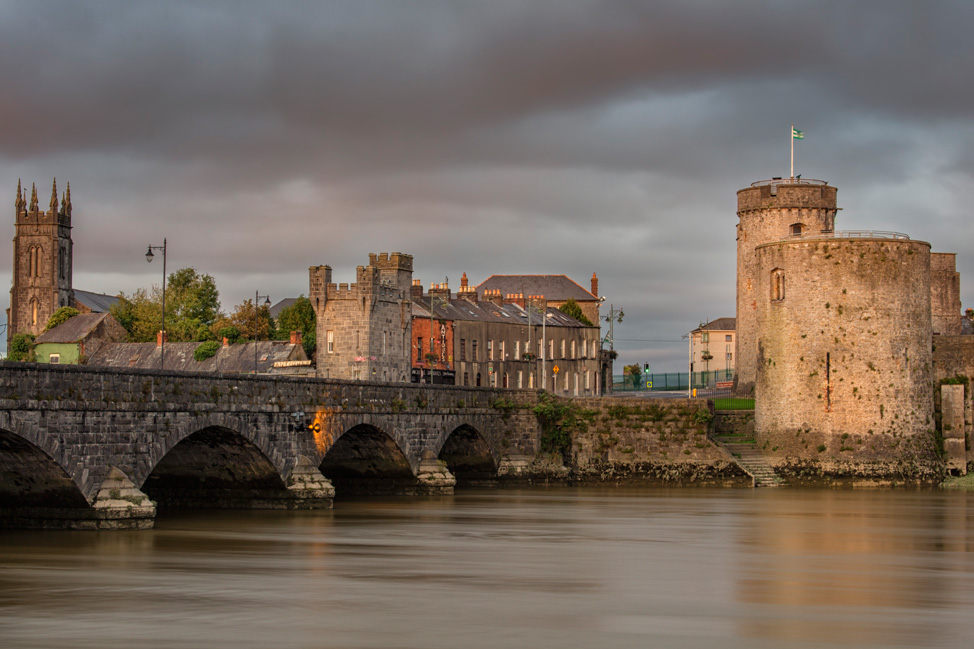 We woke up early to catch Limerick waking up. This was about at 6:45am and always nice when nobody is on the street.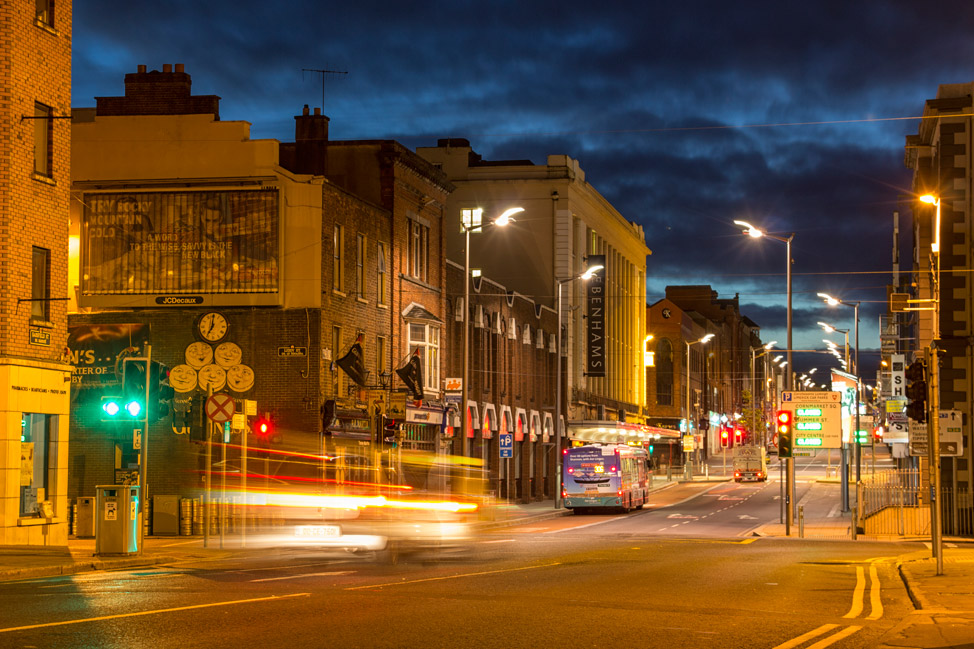 Inside St. Mary's Cathedral in Limerick we were able to get up close with some statues.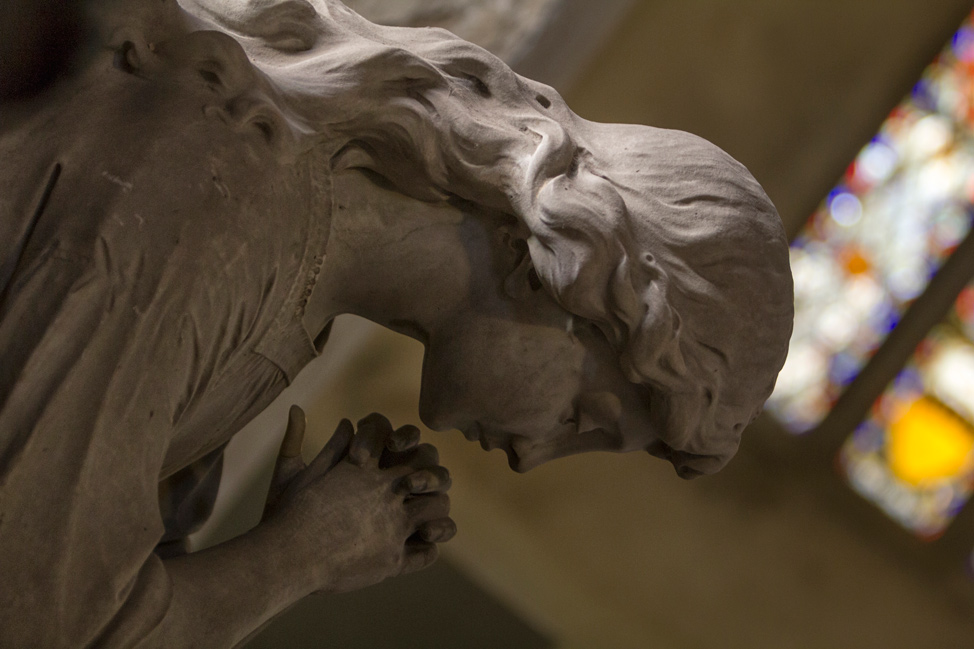 We photographed food from Howth, a sleepy seaside town just outside of Dublin. These were fish cakes.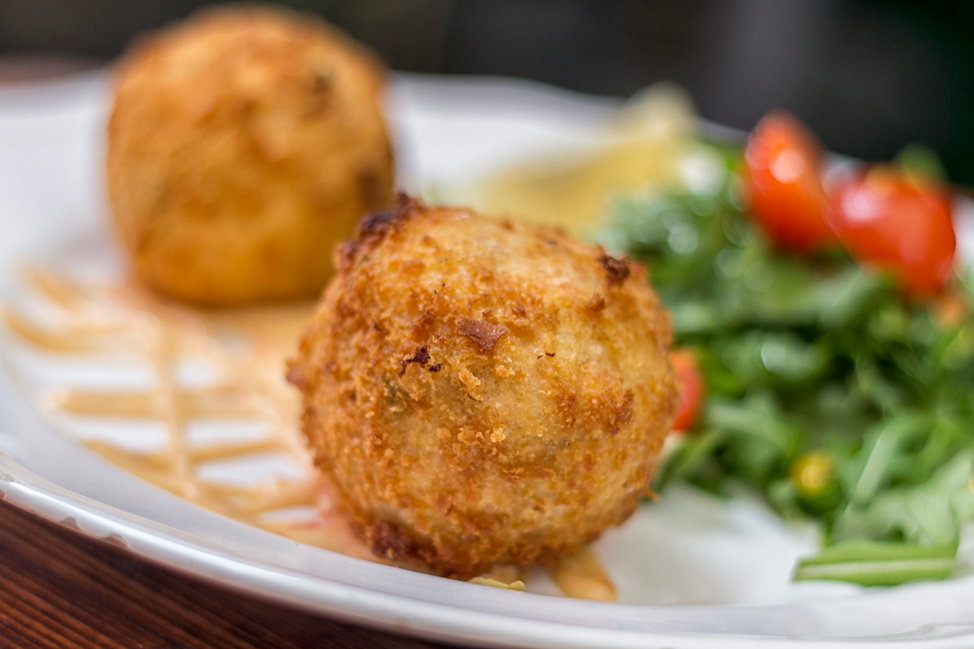 And we walked to the cliffs edge to capture the lighthouse. Judging by Karl's hair it was a tad bit windy.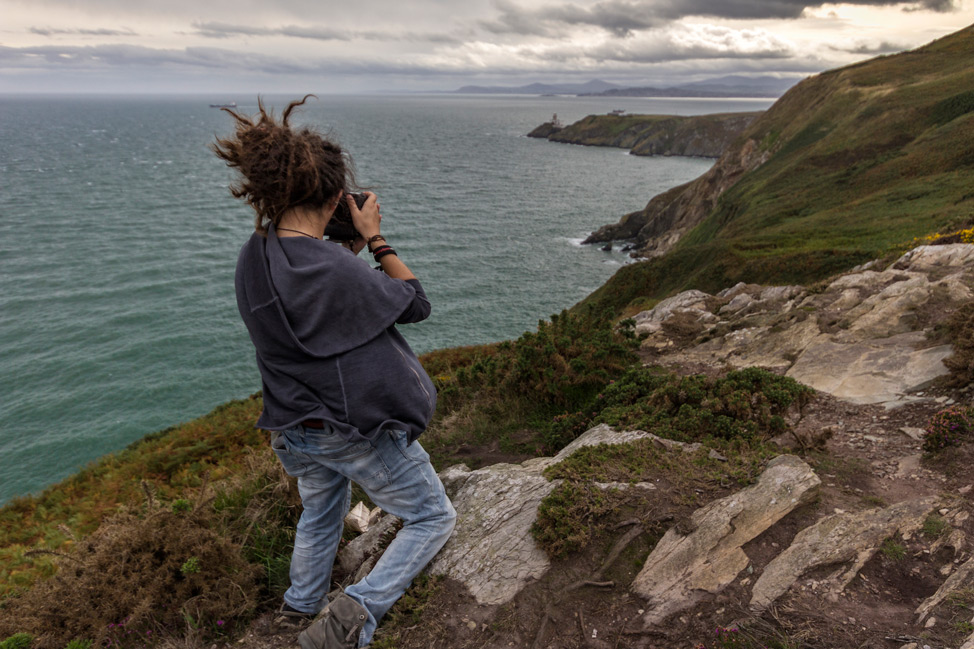 To finish off we watched the sun go down at the Howth Lighthouse. This has to be one of my favourite spots in all of Ireland.