It's the kind of locale we dream of stumbling upon as travelers.
It's remote, off-the-grid. There is no mention of it anywhere in Lonely Planet.
There are few, if any, tourists. It's as 'local' an experience as you could ever hope to find. It teems with the natural beauty of large rolling fields, multi-toned forests, and crumbling farm buildings speckling the countryside. For anyone inclined to explore the outdoors, there are any number of entertaining options. And if you're up late (or early, as it may be) at the right time of year, expect to be treated to flashes of green and yellow northern lights dancing across the sky.
It's the Peace River Country in the northwest corner of Alberta, and it also happens to be where I grew up. And upon my return after a two year absence, I'm looking at it in a whole new way.
It's no longer the place I couldn't wait to get away from. I don't care that it doesn't have the energy and amenities of a big city. It's quiet, it's remote, and it's oh-so-beautiful.
The Dunvegan Valley is still one of my favourite places in the world, especially in fall as the colours begin to turn.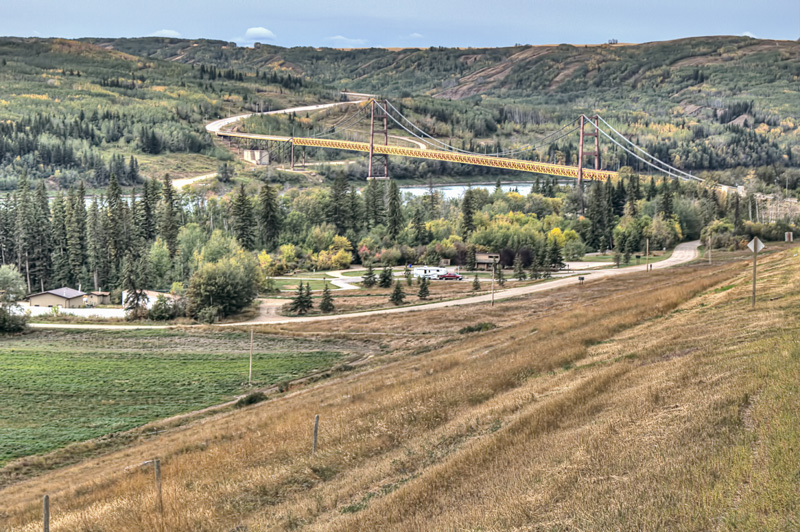 Picturesque trails are ample and peaceful.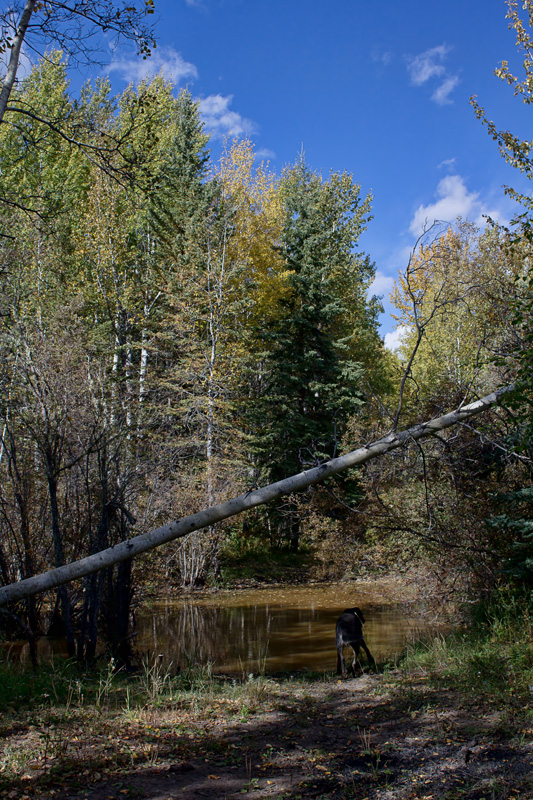 This picture was taken just outside my old backyard. I don't remember the sunsets ever being this brilliant.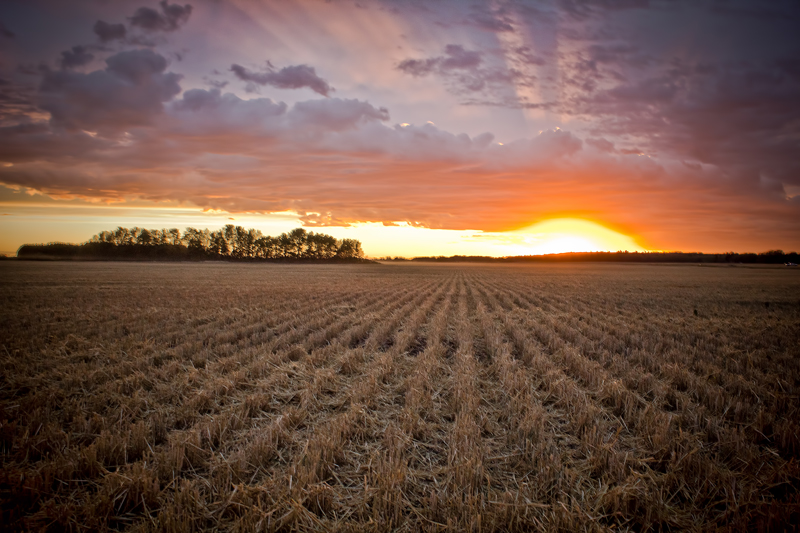 This is the farm that my grandmother grew up on. I can't believe I had never been there before, and could have taken pictures for hours.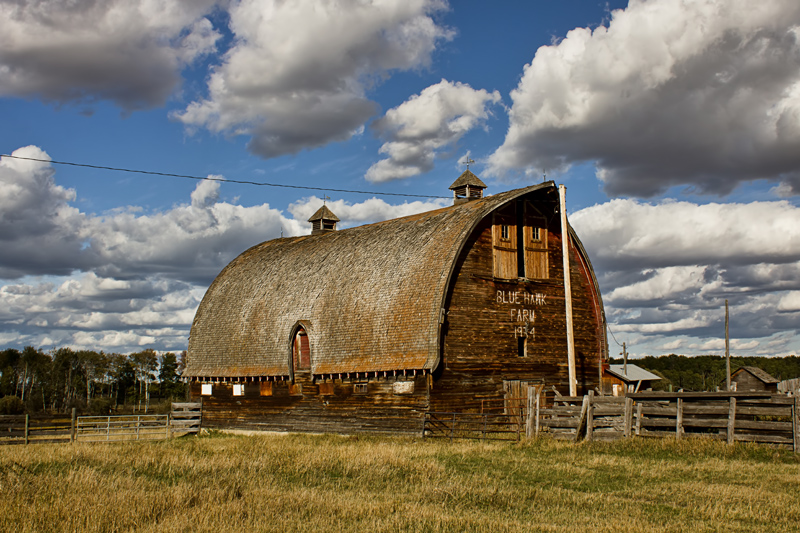 If I was not suffering from a permanent travel bug infestation (and, they could do something about the chilly winters), I could see myself living there again. The only thing it is missing for me is the challenge of exploring somewhere unfamiliar, of fumbling my way around with maps and a dictionary to translate.
So it clearly can't be my "undiscovered gem". But maybe it can be yours.