In the Rearview – a Look Back at 2014
In the Rearview: A Look Back at 2014
Words by Dalene Heck / Photography by Dalene & Pete Heck
In the last twelve months we've found ourselves caught in a whirlwind of unbridled excitement one day, and then, let's be honest, we've been a little bored the next. 2014 was the most remarkable and unremarkable year we've ever had since leaving home.Building
our business
has meant that more thrilling travel has taken a backseat. We've had some definite highlights, but for the vast majority of our time, our journey lacked any of the glamour you might expect. We've even dealt with repetitive strain injuries and worn holes in pajama pants from long hours of working.
But it's paid off. We've now hired help and are shaping our 2015 such that we can get back to having more fun. We didn't build this lifestyle so that we can make a bunch of money, our goal is to give ourselves a bunch of quality time with the world. We finally feel like we can get back to that.
We're also aware, however, that even in our quote unremarkable times unquote we are a million times happier than we still ever thought possible, and that we are fortunate to be seeing parts of the world that others will never get the chance to. We are grateful for every single moment of the past year, and for you to be here to share it with us.
Here are the highlights of our 2014…
We didn't build this lifestyle so that we can make a bunch of money, it was instead to give ourselves a bunch of quality with the world. We finally feel like we can get back to that.
Learning to Ski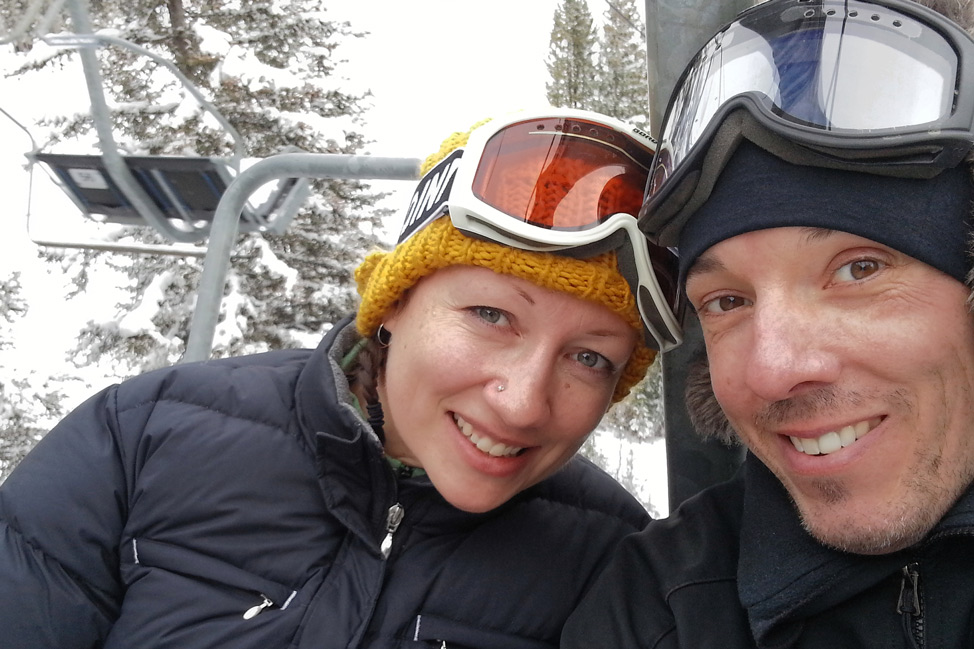 We were dubbed a "waste of space" for living right next to the Rocky Mountains for most of our adult life and never getting on the slopes. And after finally willing ourselves to take lessons this past year, we have to agree with that assessment. What a waste we were!
As a part of our challenge to get out and enjoy winter in our home province, we strapped on skis twice as well as tackled all kinds of other cold-weather activities.
— Watch this video summary of everything we got up to including bobsledding, skating, and more.
— Also see how it felt for us to be revisiting our home city as a tourist.
The Ups and Downs in Mexico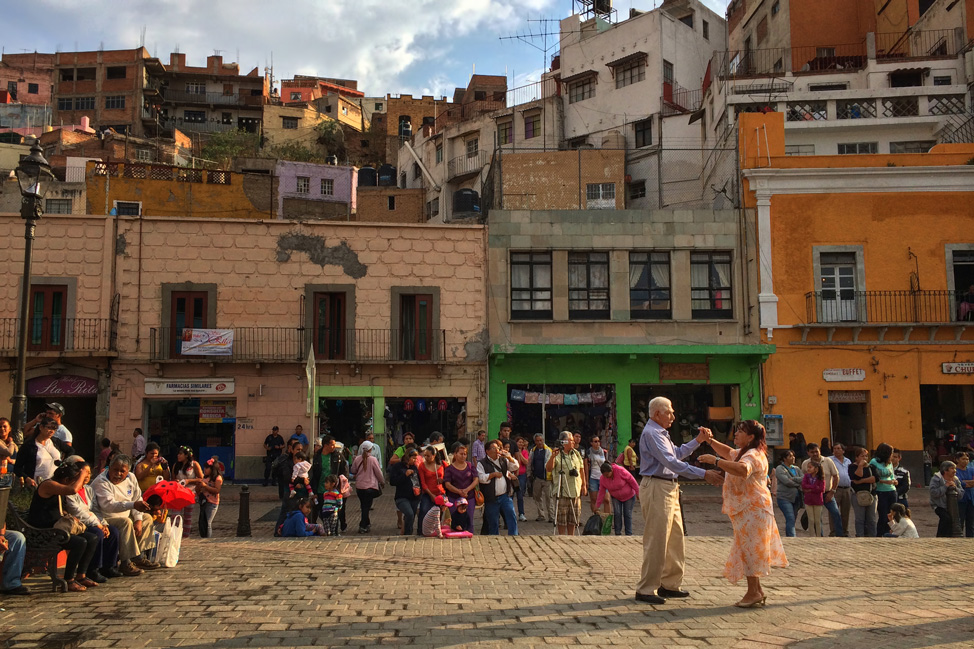 We've spent a lot of time in Latin American countries, but have to say that our two months in Mexico quickly exalted it above the rest. The food was purely divine, the people very friendly, the colours nourishing to the soul.
But then this happened, and as much as we didn't want it to cast a pall over our time there, of course it had to a little. It didn't change our view of Mexico being one of our favourite countries (let's be honest, such a thing can and DOES happen anywhere), but it is not a pleasant memory and took some time to get over.
We did, however, have plenty of other more amiable experiences.
— Read about how swiftly we fell for Oaxaca.
— We spent a whole month in Guanajuato, and adored this less-visited city.
Soaring and Swimming in Maui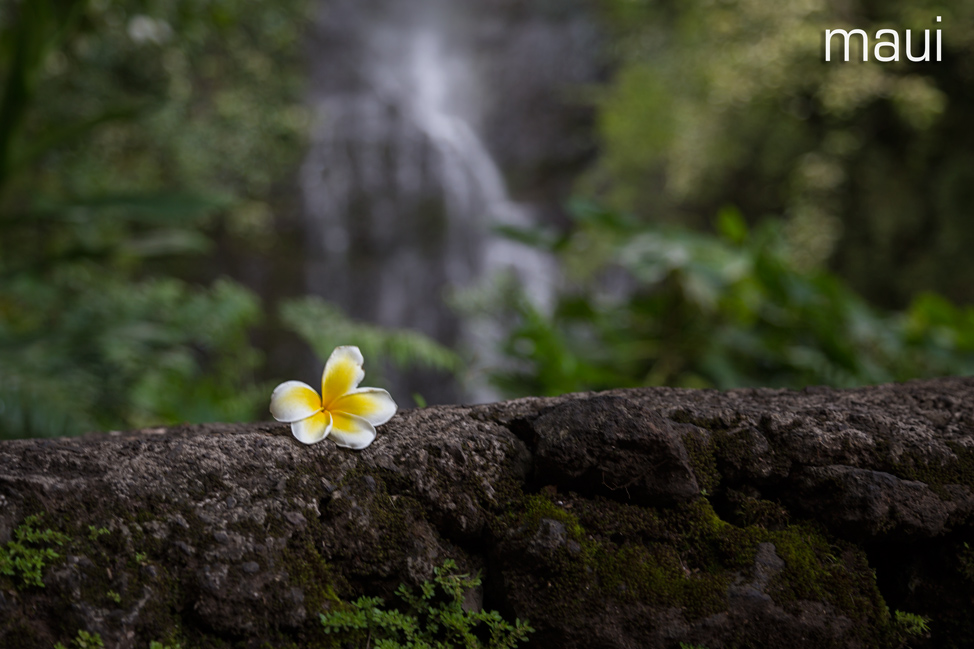 From soaring through this Hawaiian island's skies to greeting underwater creatures, our two weeks in Maui were not what we expected. It is without doubt a slice of pure paradise, so where were all the overbearing vendors hawking tourist activities? Or the crowds of people to elbow through? Maui is surprisingly void of both. Our time was laid-back and lovely – we see why some people arrive and never leave.
— Read about how we discovered the Aloha spirit.
— And check out our best photos from the many, many that we took.
Swinging a Scythe in Romania

We visited only two new countries in 2014, and Romania was one of them. We spent over a month adoring this country, and the most interesting time we had was one weekend in the small town of Sinca Noua. We were put to work on the farm and in the kitchen making traditional dishes, all the while getting to know the lovely Ittu family. This experience endeared us to Romania forever.
— Read all about our time on the farm and also enjoy a quick video.
— We took some time off from farming to attend two fascinating Christian Orthodox ceremonies.
Back to Paris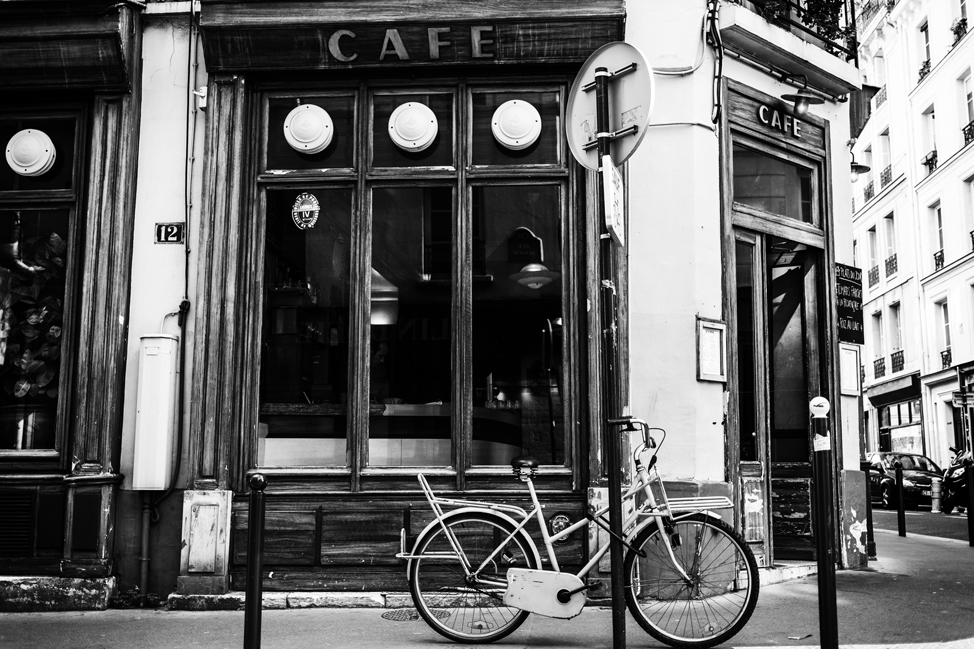 No matter when we go, no matter for how long, no matter for how many times – Paris will always make the highlight reel. We were thrilled to have a three week house-sitting job which gave us lots of time to explore.
— Being that it is such a haven for tourist activity, Pete had to push himself to see Paris in a new way. Here are the results.
— Did you know how creepy Paris is?
The Nephew Trip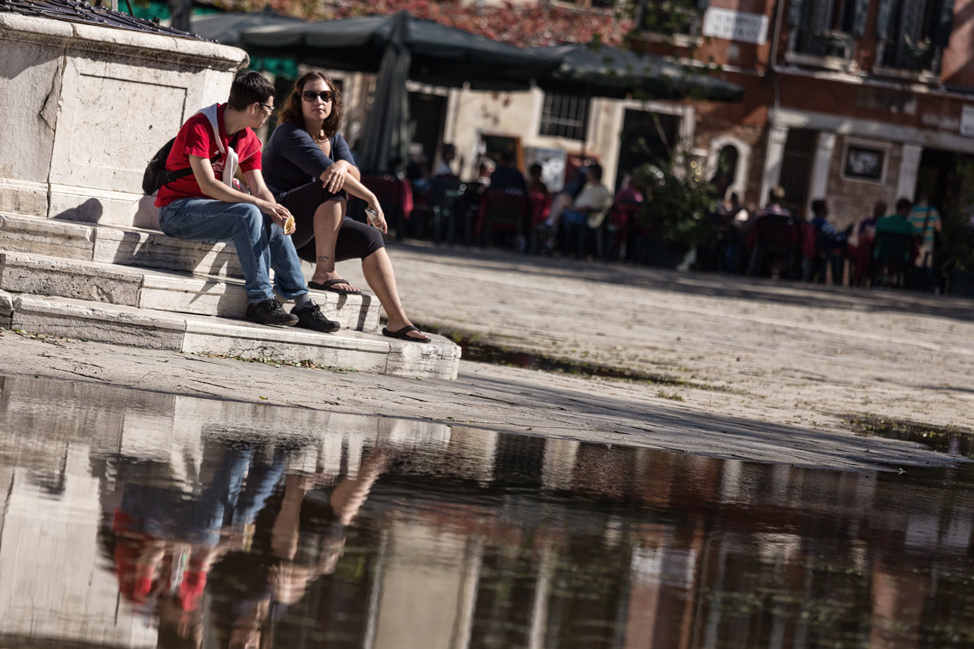 For my nephew's high school graduation present, we offered to escort him to any place on the planet. We were VERY happy with his choice (bella Italia!) and had the best trip of our year. Not only did we get to show him around one of the most beautiful countries in the world, but we got to know him all over again.
— See the highlights of our journey.
— Find out which place was surprisingly one of his favourites.
Nat Geo, Baby!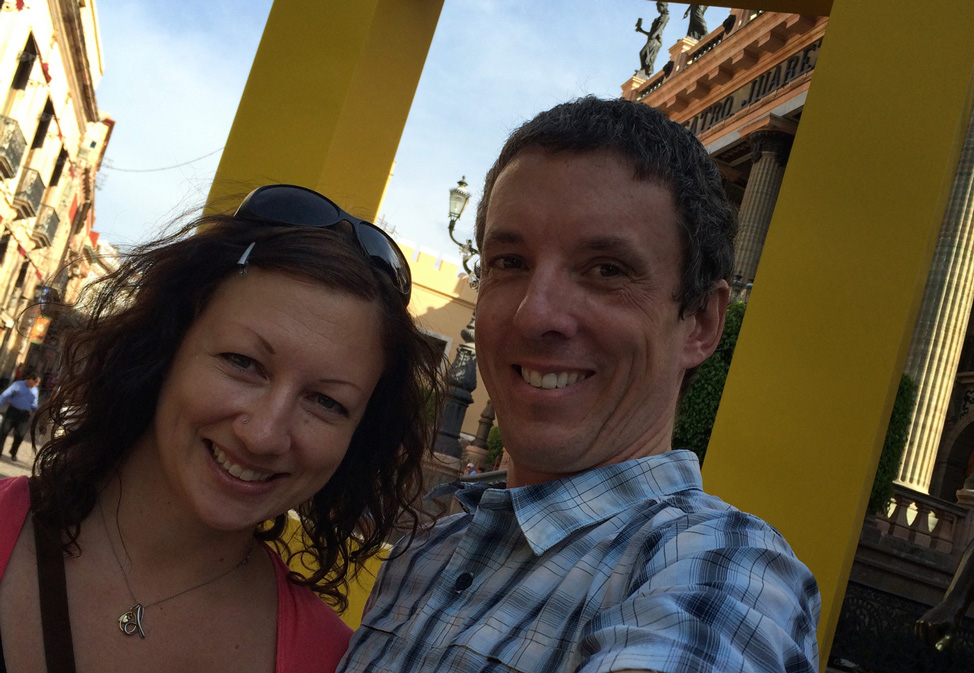 Not only was this the highlight of our year, it stands as the highlight of all our travels. Being named National Geographic Travelers of the Year was something we never could have expected and it continues to amaze us that we were chosen. It at first caused a lot of anxiety and heartache (keeping it a secret for six months was excruciating), followed by a massive wave of euphoria since the announcement. We have been riding that wave ever since.
Can this honour possibly be topped? We cannot see how.
Hibernation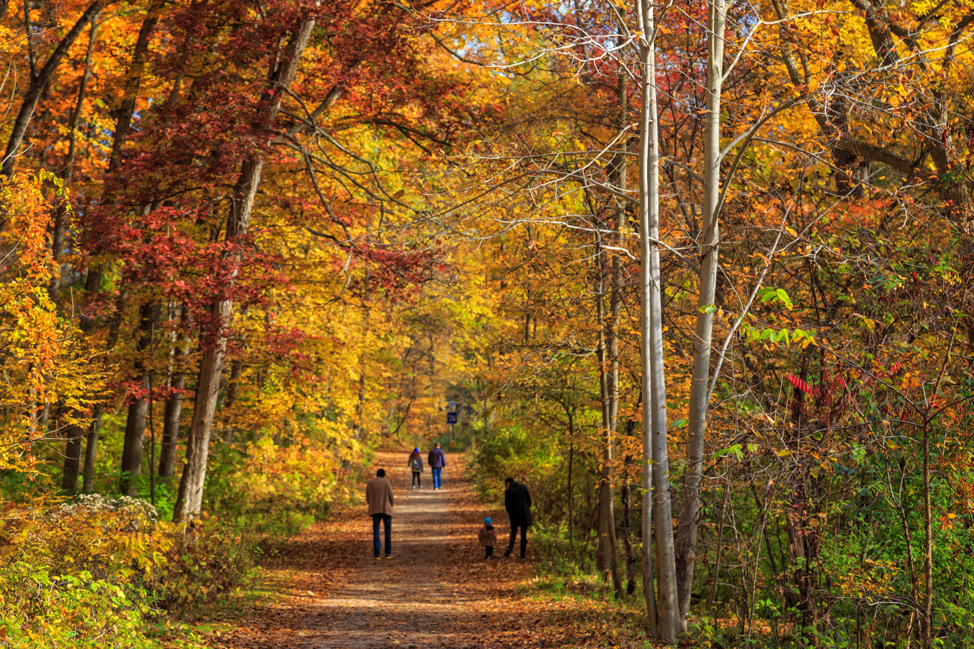 When the announcement of the National Geographic honour was forthcoming, we knew we needed to slow things down. Enter the lovely condo in Ann Arbor – settling for a couple of months in North America allowed us to deal with the onslaught of media, as well as just take a break. It had been over two years since we had stayed in any one spot for longer than a month, and we were due.
What we saw of Ann Arbor was lovely, but we saw very little. There's something about fuzzy pajama pants that serve as a weighty anchor – during our first week there I bought a pair and barely stepped out of them for two months. We obviously needed that downtime something fierce.
— While there, we reflected on what it would have been liked if we had never left to travel.
— We did make one worthy side trip to Detroit. It was not what we expected.
The huge benefit of that hibernation is that we are ready to go again. And while we don't have 2015 entirely planned out, we know we are due for some big adventures.
They're coming.