Words by Dalene Heck / Photography by Pete Heck
We flew into Whitehorse later than scheduled, landing on the cliffside strip just after midnight. The small airport was busy with arrivals but we were able to retrieve our luggage and get out quickly. The drive to the airport hotel was short and there was little to be seen in the darkness, but at once I commented on the one thing that drew me to the scene immediately.
Trees. And plenty of them. Given the bareness of the landscape we now live on in southern Alberta, being surrounded by evergreens always provides comfort and brings me back to the perspective of my youth. It makes a place immediately liveable to me. I didn't know it at the time, especially given the haze of late-night travel, but that concept would pop up repeatedly during our five day visit to this largest capital city in northern Canada.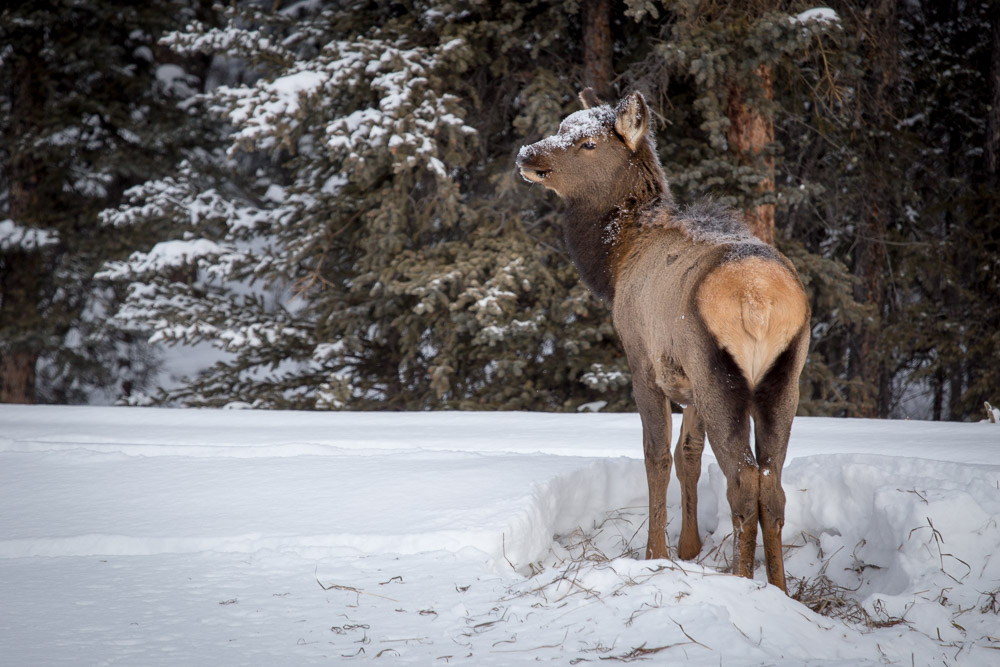 During a dog fashion show, soon to be followed by a dog-howling contest (yes, you read that right – see more here on the eclectic line-up at the Yukon Sourdough Rendezvous Festival), we met Jon. He was a burly figure with a long white beard, muscular stature, and full leather bush hat. Seemingly out of character, Jon held a small, New Guinea Singing dog in his arms, waiting to give him a chance to perform. While we jointly applauded the passing doggies dressed up as a lobster and Batman and a ballerina, Pete struck up a conversation with him.
Jon was from Texas but ended up in the Yukon via Alaska. A thru-and-thru outdoorsman, he met his female match there and followed her across the border. The two of them would escape into the wilderness for months at a time, surviving solely off of the land and each other. When Pete and I expressed our appreciation and admiration for such a lifestyle, he didn't hesitate to offer up an extended stay, sharing his email and phone number immediately.
Would you ever consider living anywhere else? I tried to ask, but before I finished my question Jon's head shook from side to side and was followed by an emphatic no. It was clear, for this adventurous man who lived thousands of miles away from the land of his birth, he had found his home.
It was clear, that thousands of miles away from the land of his birth, Jon had found his home.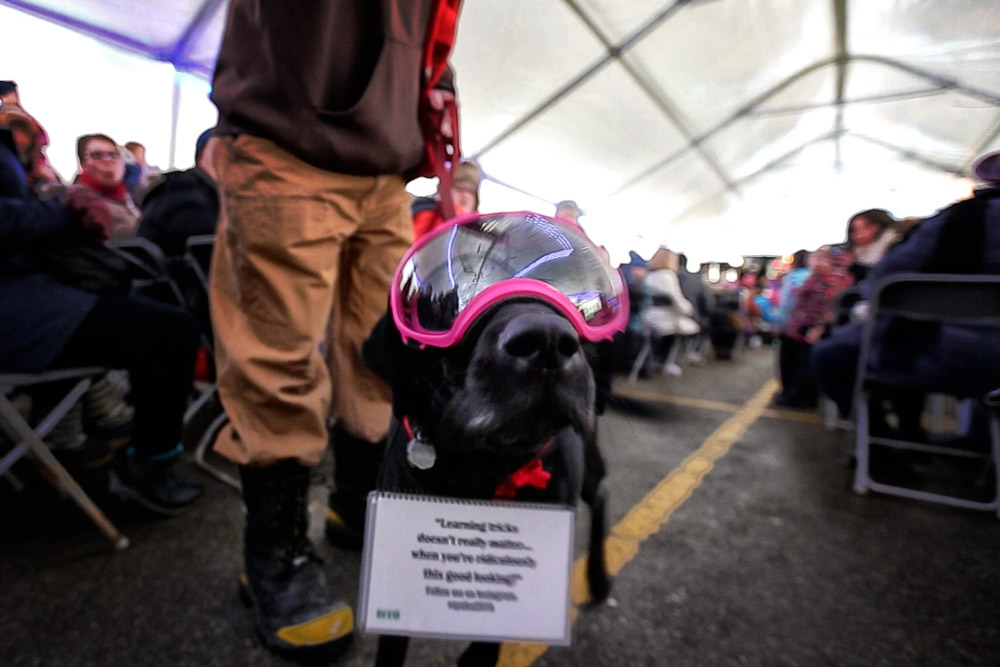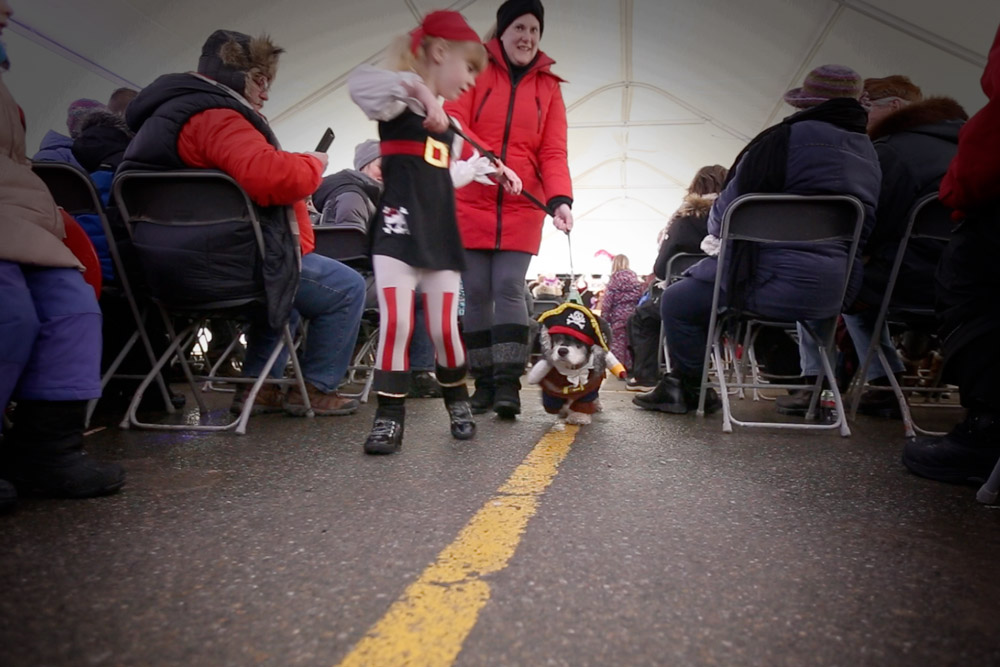 We met Patrick on our last full day as he guided us via snowmobile from one frozen lake to another, amid frosted trees and on a barely groomed path. He patiently assisted Pete and I as we got stuck in the same spot on the outward journey and the return, but to us, at that moment, Patrick had a seemingly perfect job. The sky was a crisp blue with few scattered clouds, the day was unseasonably warm, and our small group of trip participants were all friendly and eager to enjoy the day. He led us to a spot on Caribou Lake prepared for our arrival, complete with a fire pit and patch of ice surrounded by hockey sticks. After Pete helped Patrick clear the latest drifts of snow, we all enjoyed an impromptu game of pick-up.
After the game, the crowd dispersed to explore other corners of the lake. Patrick and I sat around the fire with our feet resting on its edge and our boots removed; the warmth of the flames evaporated the moisture built up in our socks. The conversation quickly turned to his life near Whitehorse, and what brought him there from southern France.
At a young age, Patrick read a book about the vast wilderness of the Yukon that prompted his obsession with the territory. He visited many years later, several times, and knew that it was indeed home. He once returned with the sole purpose of disappearing into the hinterland for 3 months (his then-girlfriend came with him at the start, sure that she was paying witness to "the place he was going to die at"). He survived that trip, obviously, but was forever-more married to the land.
Patrick now lived there with his wife and 5 year old daughter. Their newly built house was days from being finished. He relayed all the details that made this ideal for him: the small and close-knit community, the fact that Whitehorse quite remarkably had any big city amenities his family could ever need, and of course the vast swaths of nature that was theirs to play in daily. Asked if he would ever consider living elsewhere, his answer was as quick and adamant as Jon's had been.
Never.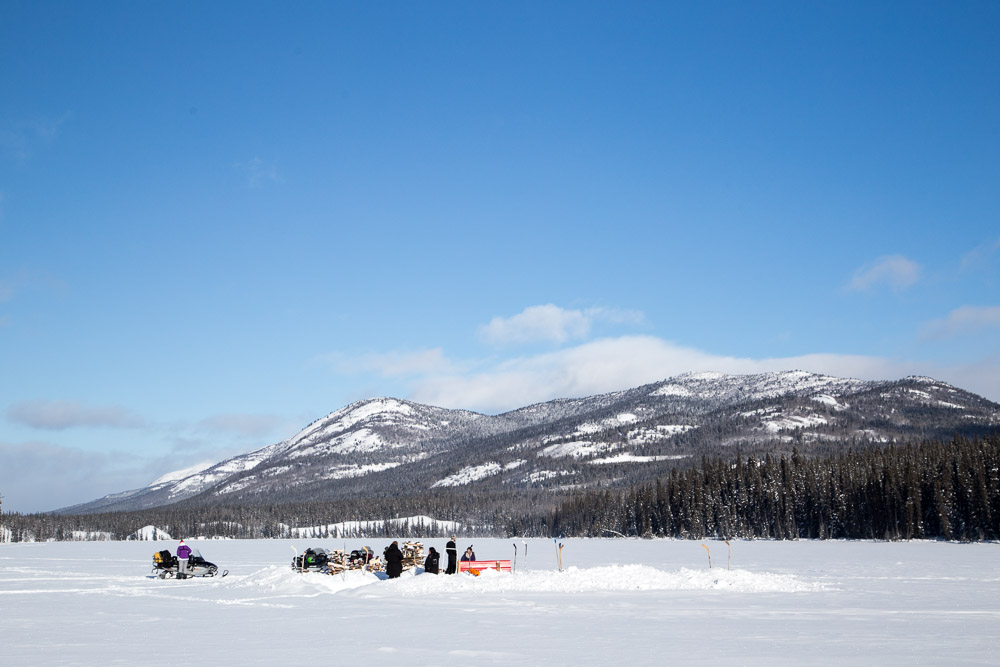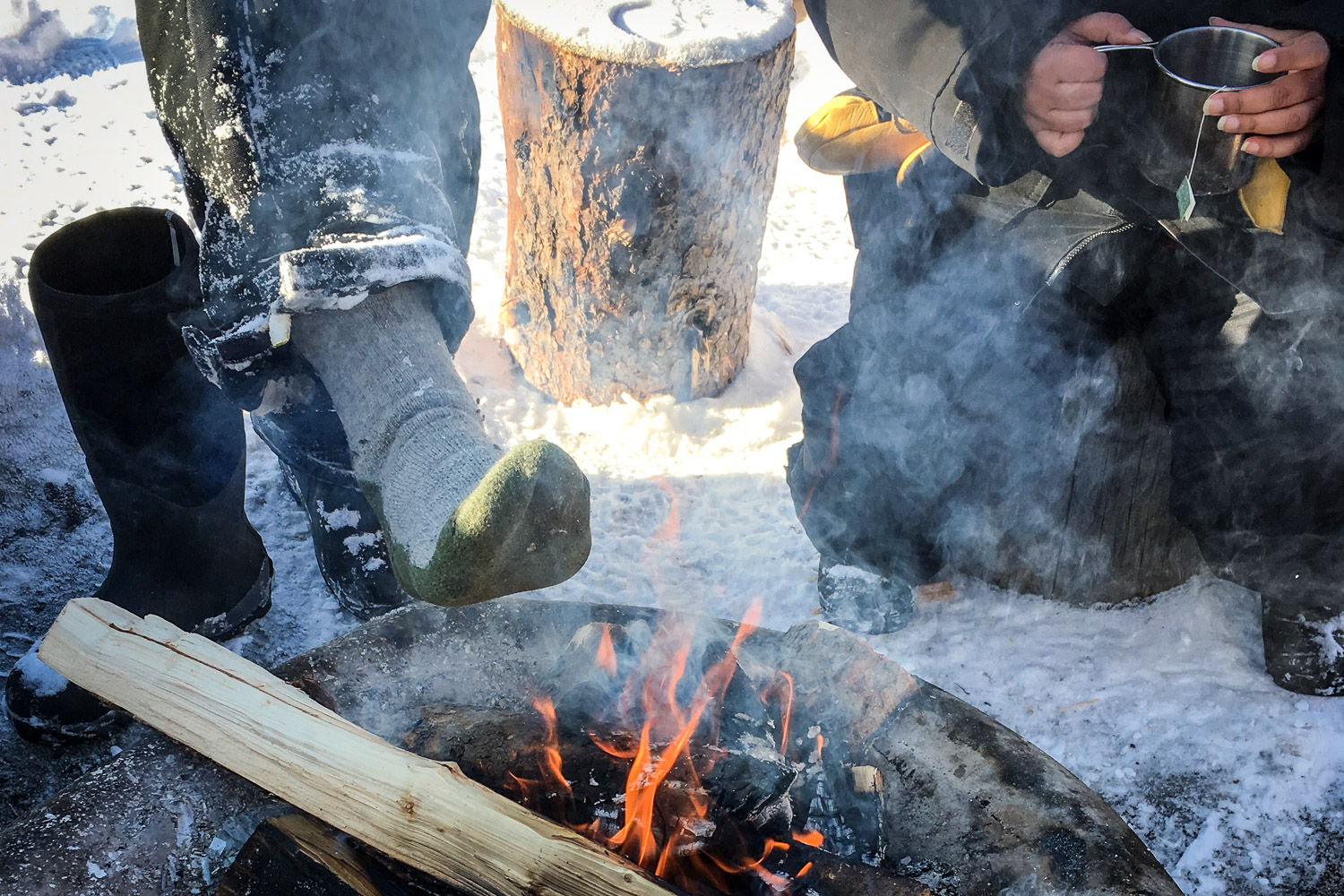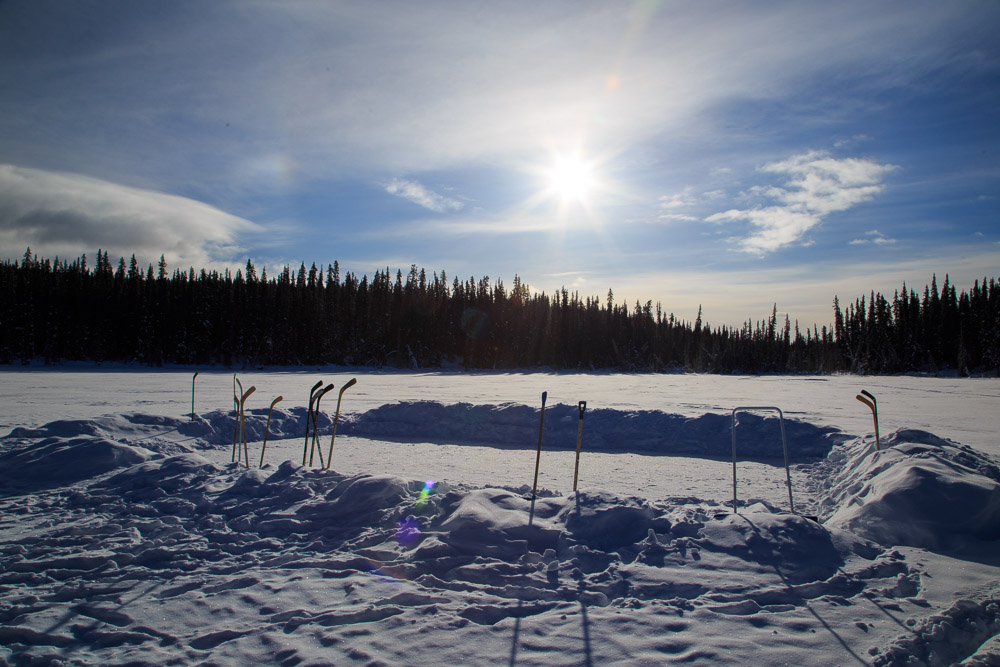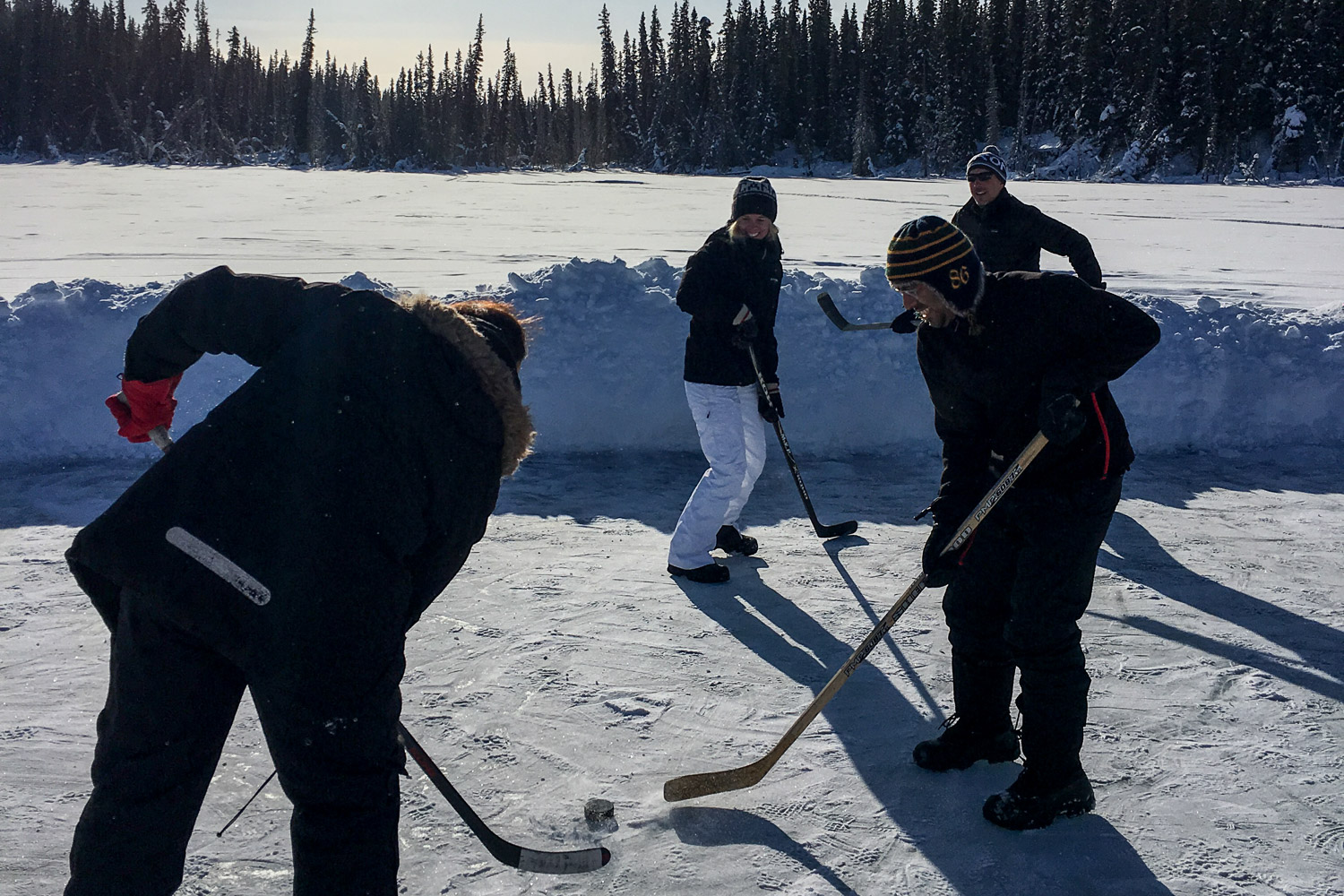 Chris had clearly consumed a few drinks prior to our meeting, but to be fair, he was not alone. Pete and I estimated to be part of a small handful of people who were not specifically well-lubed to enjoy the evening.
In an expansive and warmed tent the seats were packed and all eyes were fixated on the stage at the far end. What we were witnessing was the final test for candidates of the Sourdough Sam contest, one of the pinnacle events for the Yukon Sourdough Rendezvous Festival. Throughout the prior weeks, those who answered the call as "smooth talking, good timing, high stepping primo Yukon males" were put through rigorous and public analysis on a variety of tasks. On that night, when a final Sam would be knighted, the contestants would show their skills of strutting in dresses and bathing suits. The event was complimented with can-can dancers (in snowshoes no less) and several other acts. It appeared the whole community was in attendance. And it was, simply stated, highly entertaining.
Chris sat just behind us and was clearly intrigued with Pete's large camera. He was young, not far out of high school, and was curious as to what brought us there and caused us to feverishly record the evening's events. We told a brief version of our story, but quickly began to gush about how much we were enjoying our visit. We told of the many people we had met, and the repeated strong affirmations we had received about each resident's ongoing desire to live there. How it appeared a challenging landscape and climate that may not appeal to everyone, but that there was clearly an undeniable magic that kept people in the Yukon.
Chris gushed too (I'm not sure I've ever heard the use of the word awesome so much in one conversation), but also admitted that he wanted to leave. It is awesome here, he said, but he wanted to get out and travel.
Growing up in a far northern town myself, I understood the draw away to see. Perhaps more than most people. But from the brief research we had done on this trip, I expected that he would return.
Go and see the world, I said, it will make you appreciate what you have here even more.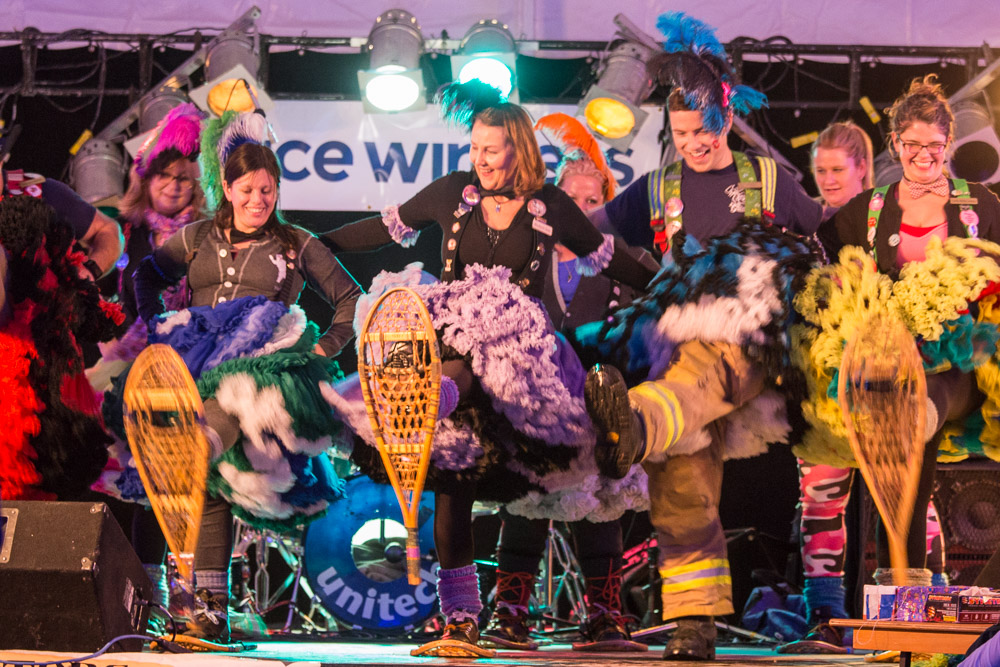 how to do it
The primary reason for our visit to the Yukon was to attend events related to the Yukon Sourdough Rendezvous Festival. We barely graced it (it is a HUGE event), but from what we did see, we know we want to see more. Held every February, it is meant to celebrate an emergence from winter, and is extremely popular among locals and tourists alike. As we were told, it is a great slice of Yukon culture!
There will be more to come on how to do winter in the Yukon (properly!), but one way for sure is to get out on a snowmobile. This very fun trip to Caribou Lake was arranged by Inn on the Lake, where we spent one night. It is about a half hour drive from Whitehorse, and was a charming boutique lodge that included intimate family-style dinners and an array of tours.
Our trip north was thanks to Travel Yukon. Our opinions, as always, are our own.