There are some massive advantages to traveling in the off-season. We've saved money on accommodations because prices are typically lower and we sometimes have had trains all to ourselves. Even at the most popular attractions, we haven't run screaming from hordes of tourists, or had to wait our turn to take a picture. We have enjoyed serene moments where we've made intense connections with our surroundings and each other, reminding us of everything that is great about this fancy-free and nomadic life path that we've chosen. I'm not sure that we could replicate those moments in busy-tourist-season.
But then, thanks to the off-season weather, we sometimes get this…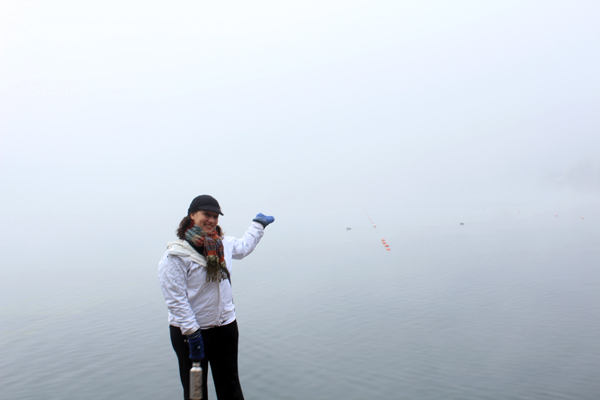 That's me, at one of Slovenia's most popular tourist attractions, Lake Bled. Behind me you should see ducks gliding gently in still water, their wet feathers glistening off the warm sun. On a nice day you would be dazzled by lush foliage and bright blue skies. We would have loved to show you Bled Castle up on a rocky hill, or the tiny island with a famous neo-gothic church that sits on an island near the far shore.
We've seen some gorgeous pictures of Lake Bled previously, and were so anxious to experience it for ourselves. We wanted to take this picture: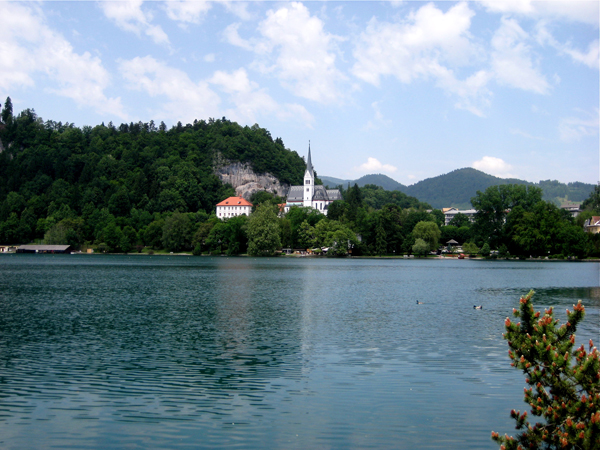 And this one: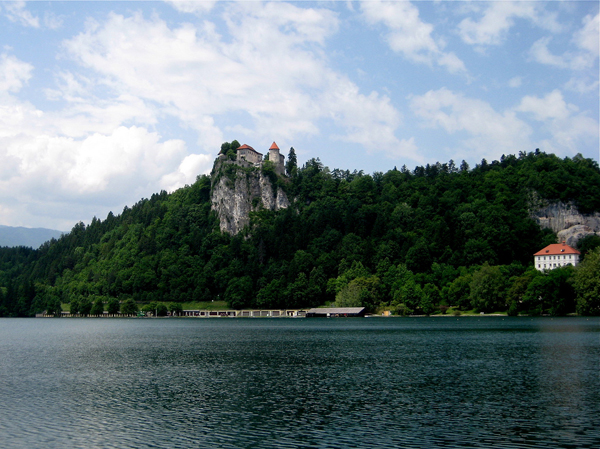 But instead we got this: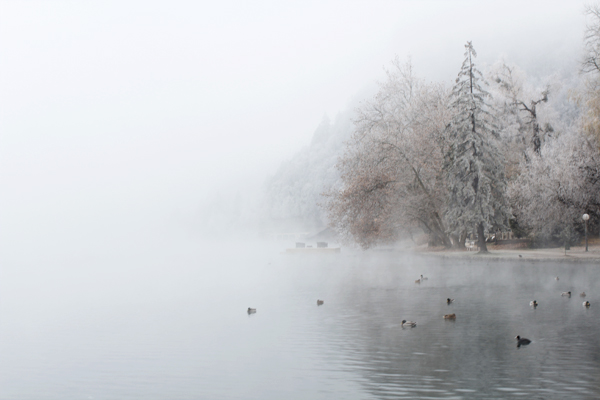 And this: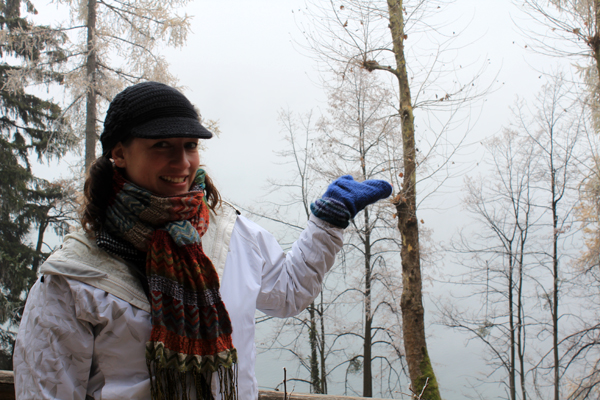 And, froze our butts off while we did it.
Just when we thought it was hopeless, and the cathedral would remain completely out of our sight for this wintery visit, there was a small break in the fog. There it was, visible for only a few seconds. We stopped pinching our legs for circulation just long enough to lift the camera and snap this shot that we love…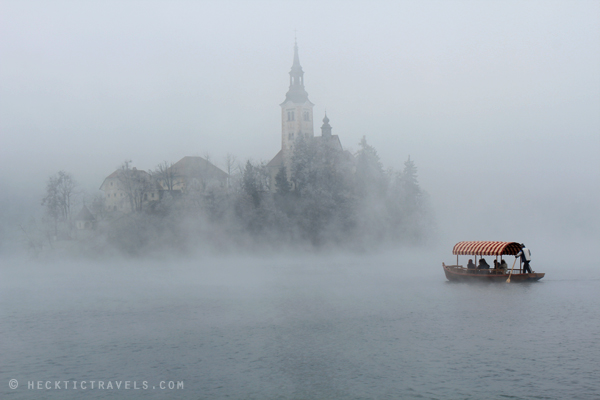 So the trip wasn't entirely for nought, we got a little lucky. And, it just gives us one more reason to come back (like we even need another)!
Many thanks to Steph at twenty-somethingtravel.com for her pretty pictures of Lake Bled!