La Ciudad Perdida, Colombia – A Photo Essay
Words by Dalene Heck / Photography by Pete Heck
La Ciudad Perdida (the Lost City) was founded in around 500AD by the Tayrona tribe, and is believed to be one of the largest known archaeological sites in South America. The Tayrona fled the city due to the Spanish conquest in the 1500's and the city was not rediscovered until recently (1972) by treasure looters who dug up graves for gold and ceramics. In 1976 the Colombian state declared the area a historical site.
The 45 kilometer (26 mile) hike to the ruins is becoming a popular excursion for those up to the challenge of a five day trek through the thick Sierra Nevada jungle. There are six river crossings, nights spent sleeping in hammocks, and a final 1200 step climb straight up to the ruins. Dalene, never fond of big bugs and crushing humidity, opted to spend this time beachside while I joined a group of 15 strangers also making the journey.
The city has 169 terraces that are carved into the mountainside offering stunning scenery of the Sierra Nevada mountains and valleys.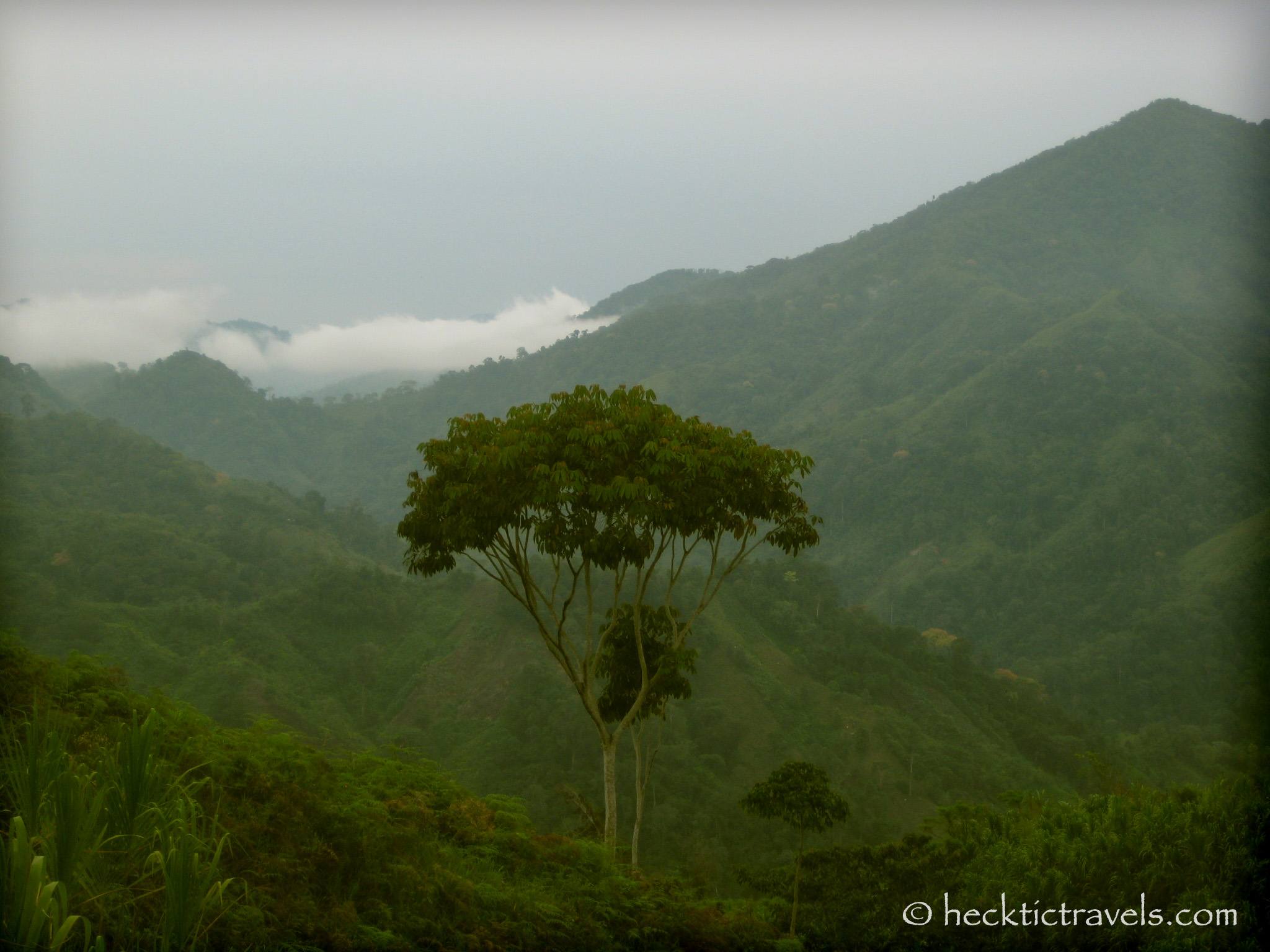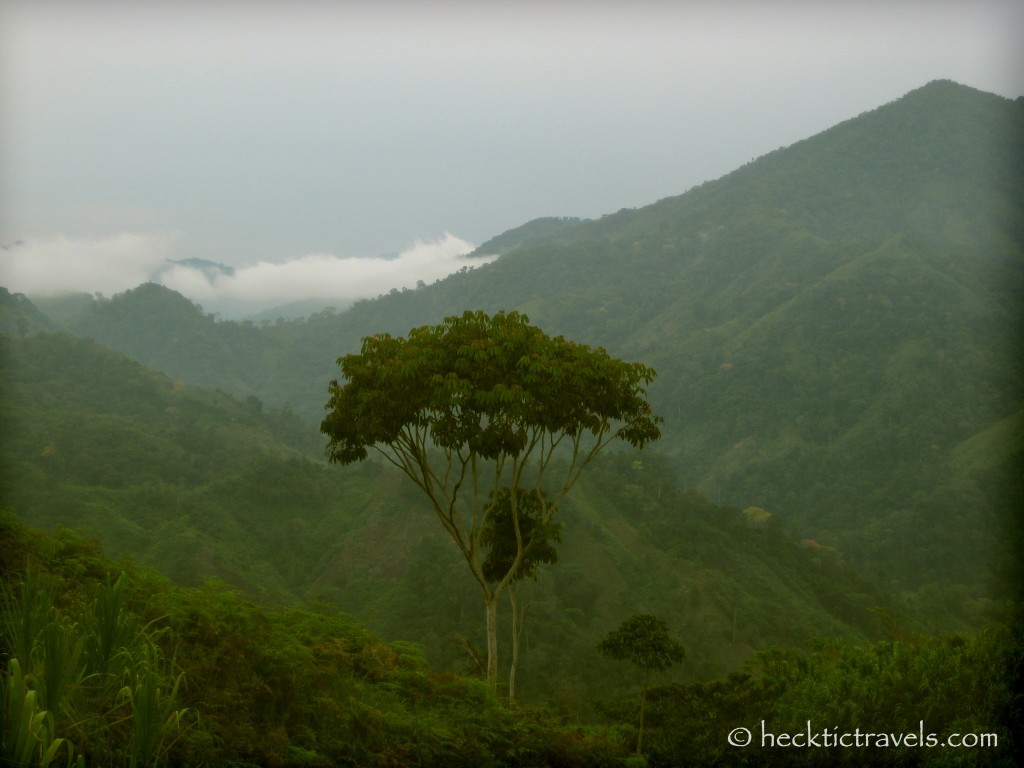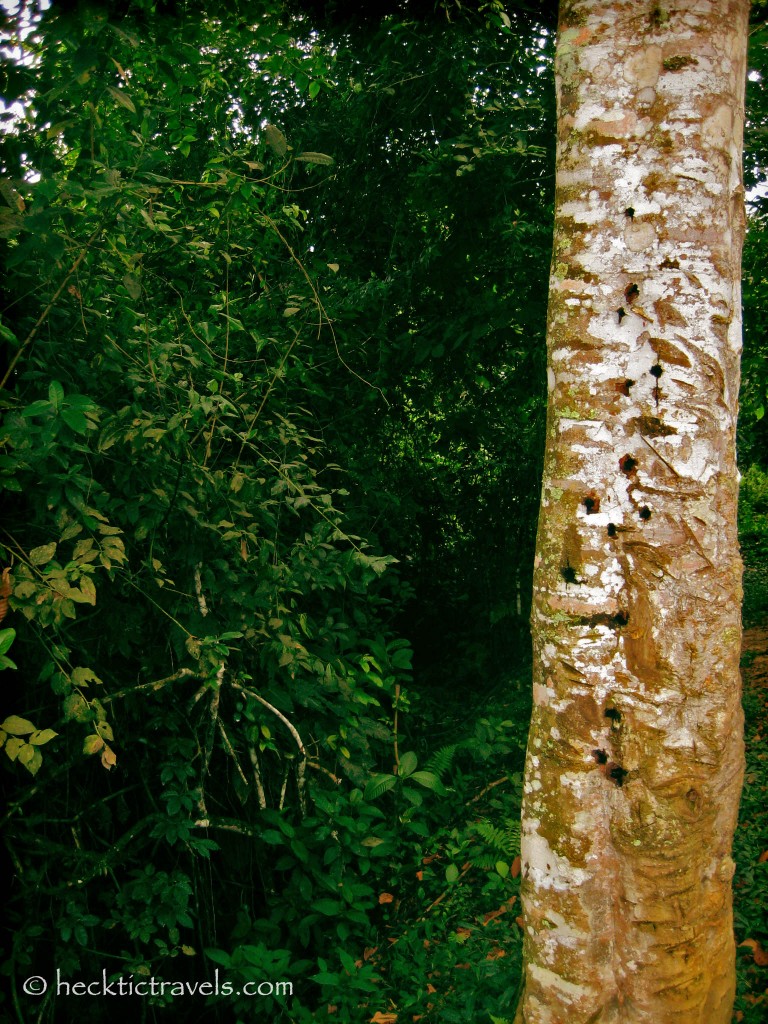 Bullet holes line this tree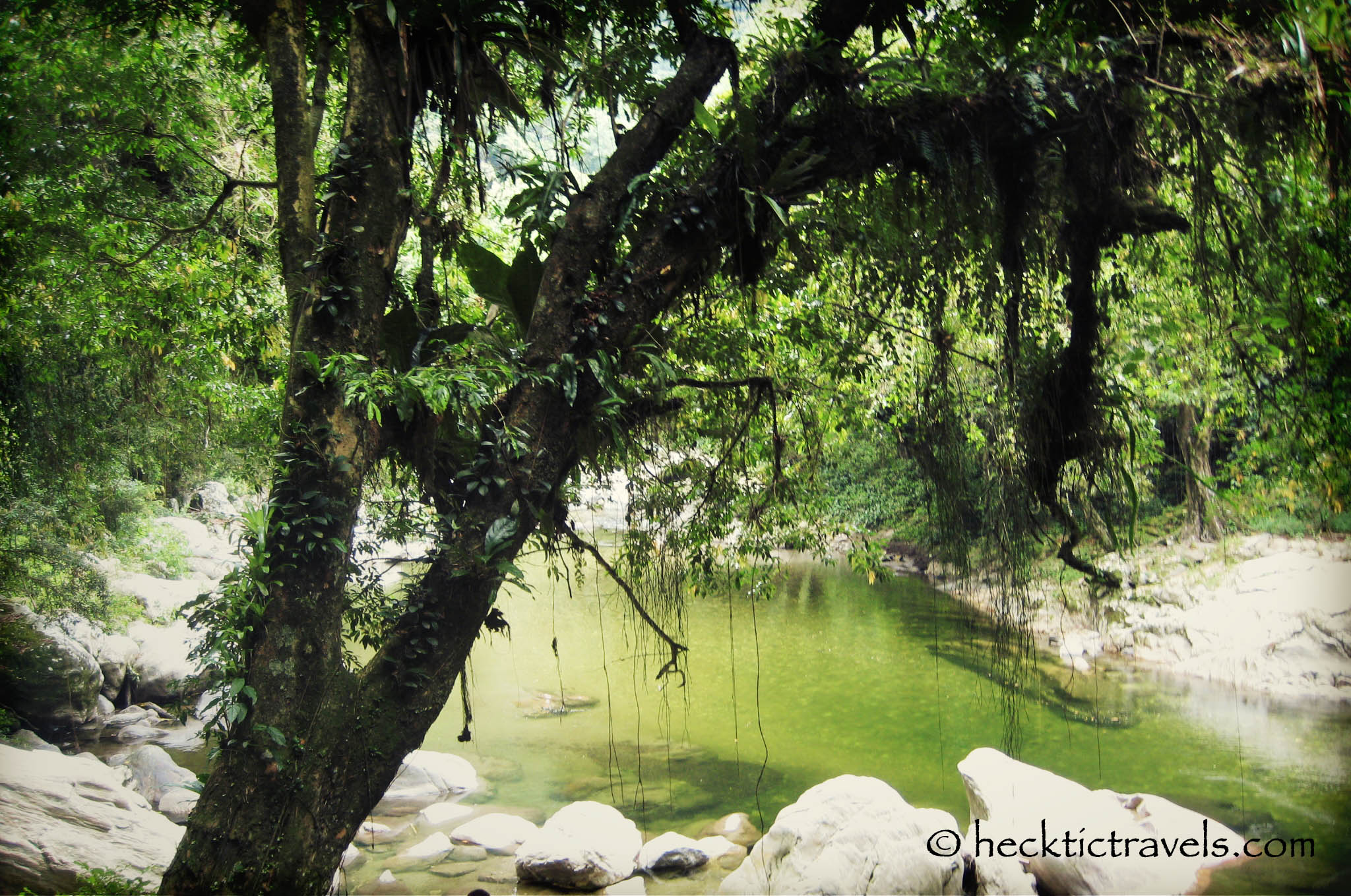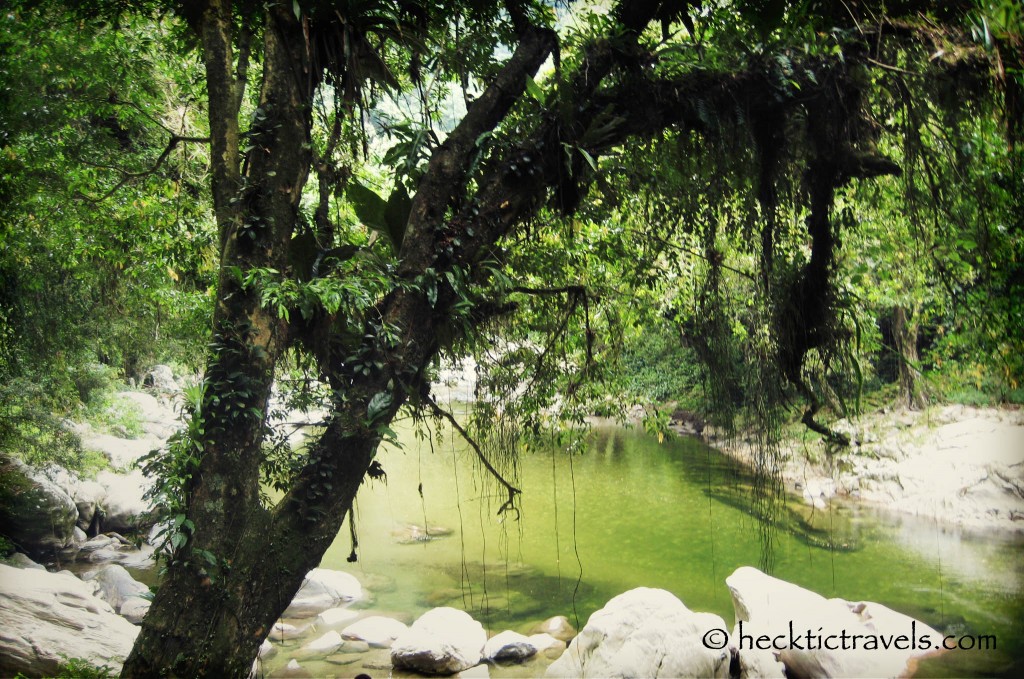 Plenty of swimming holes offered a necessary cool down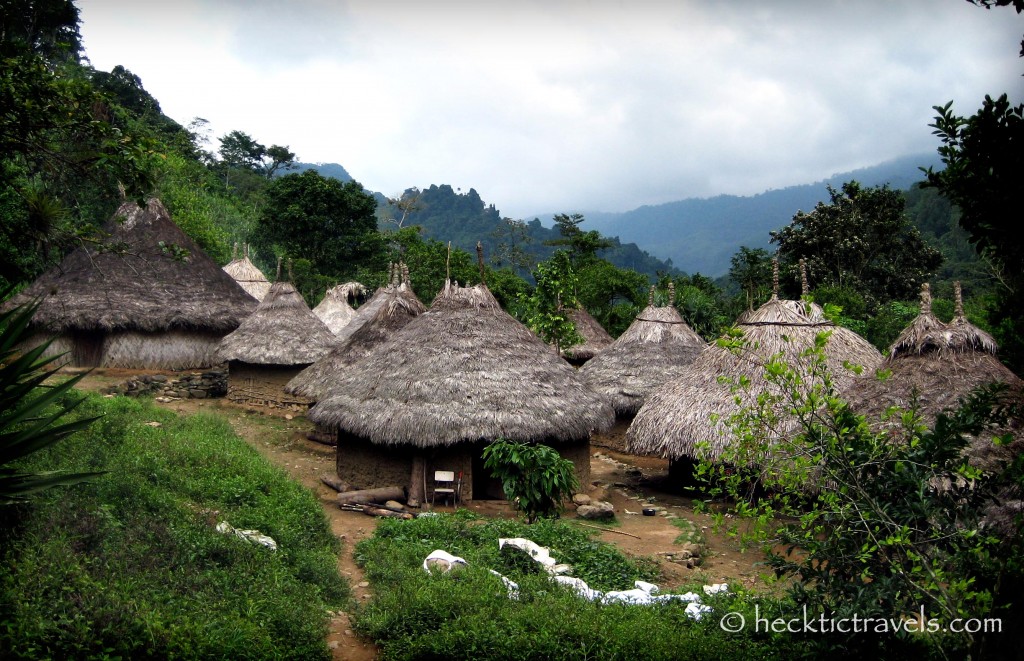 A Kogi community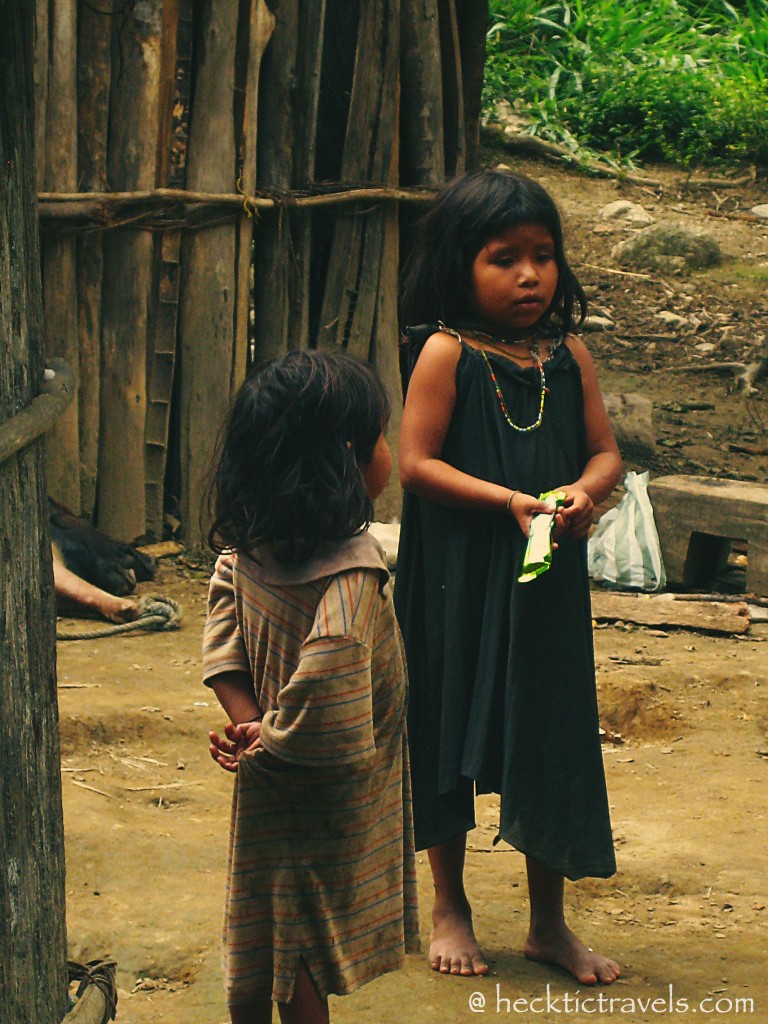 The Kogi children came out to greet us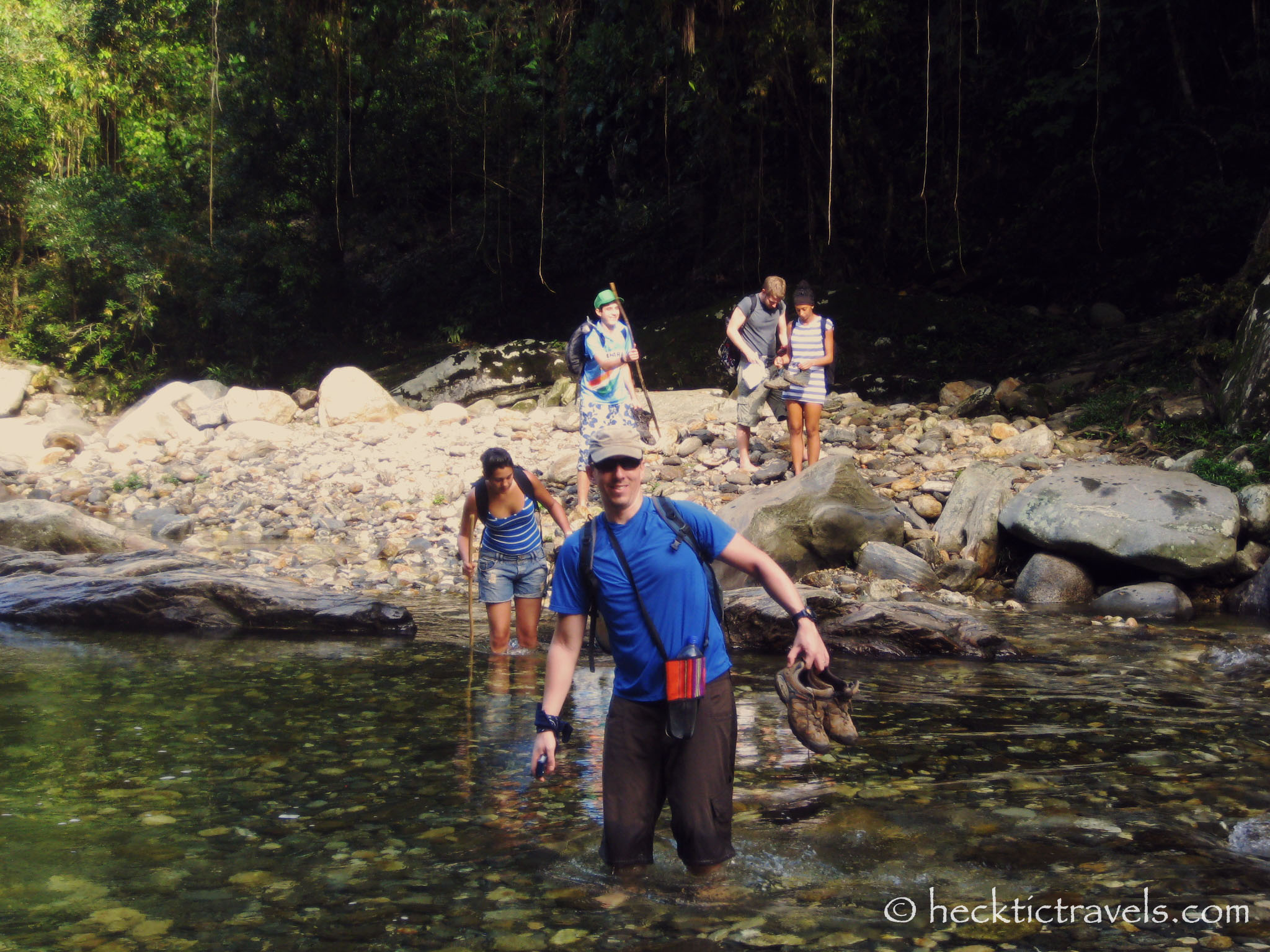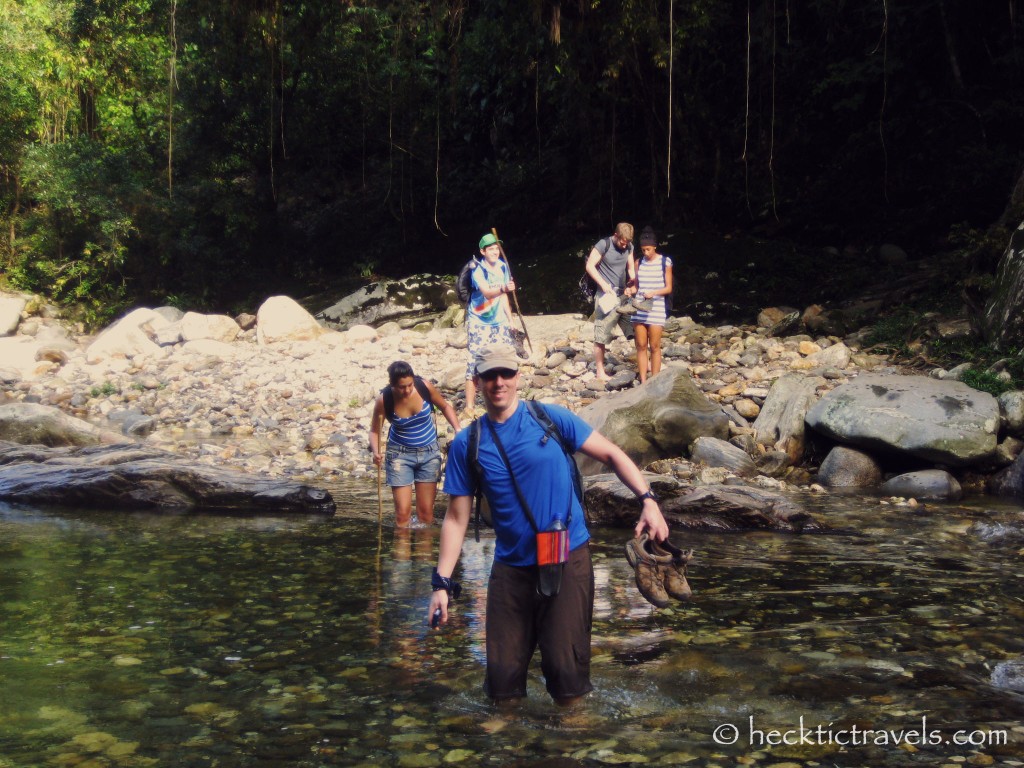 One of the many river crossings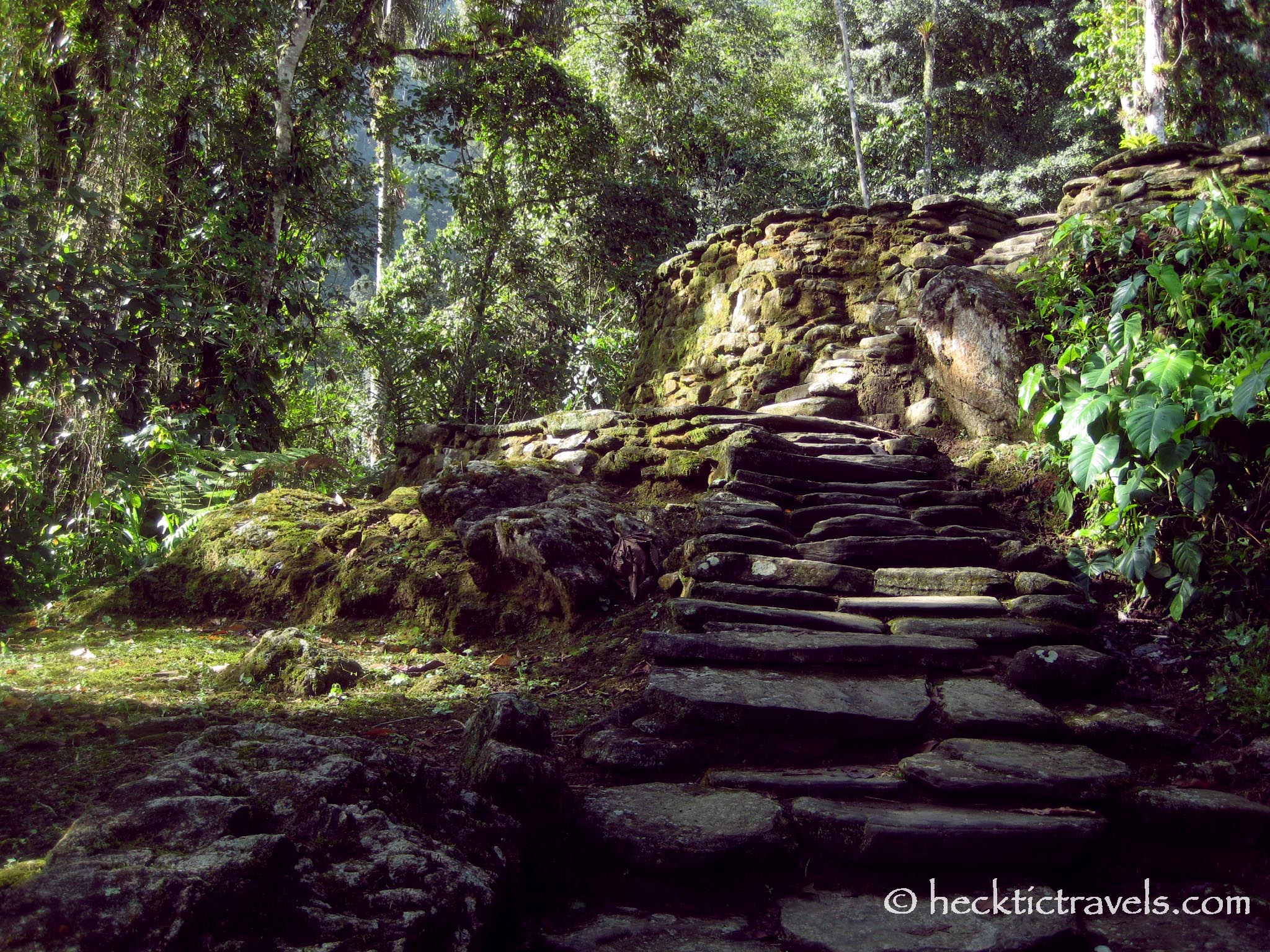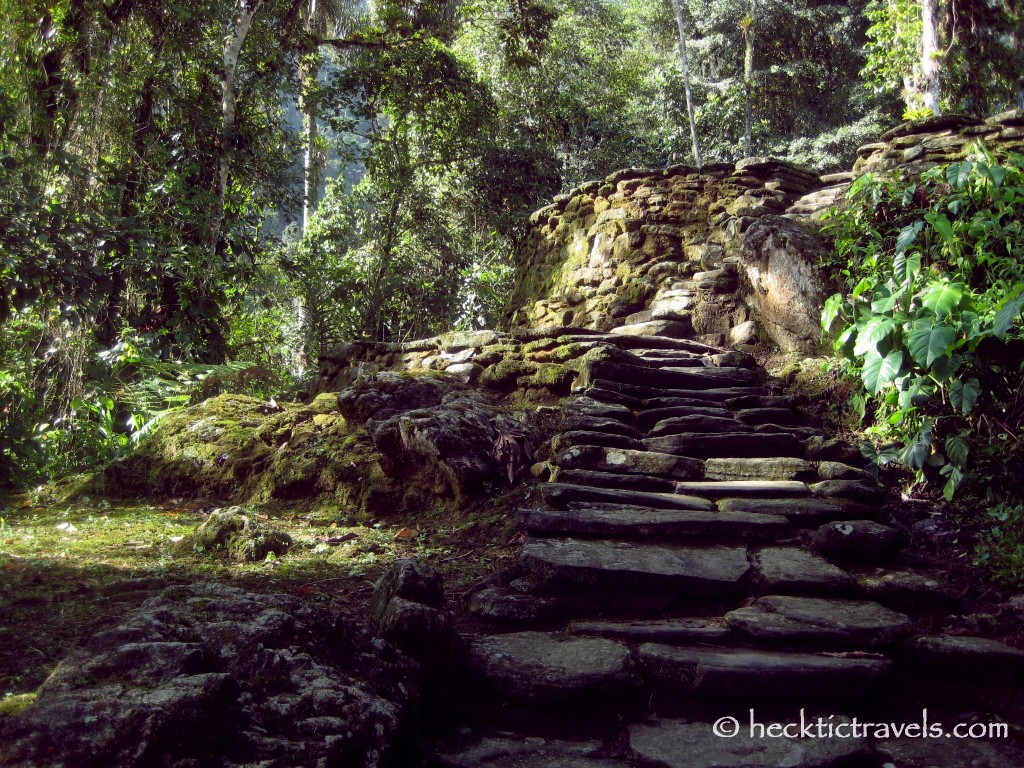 Arrival at La Ciudad Perdida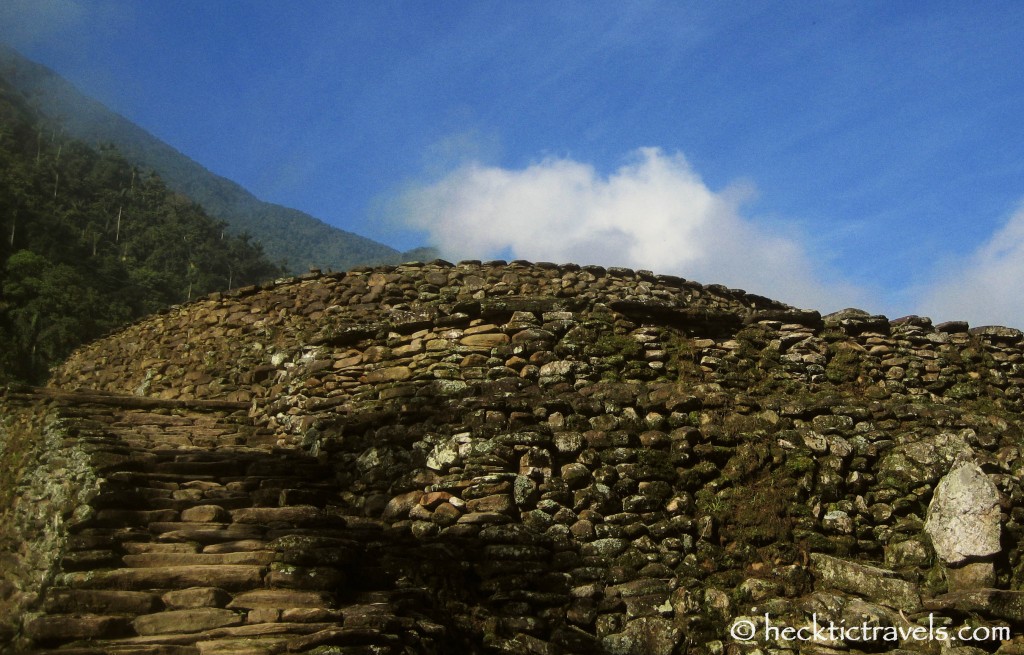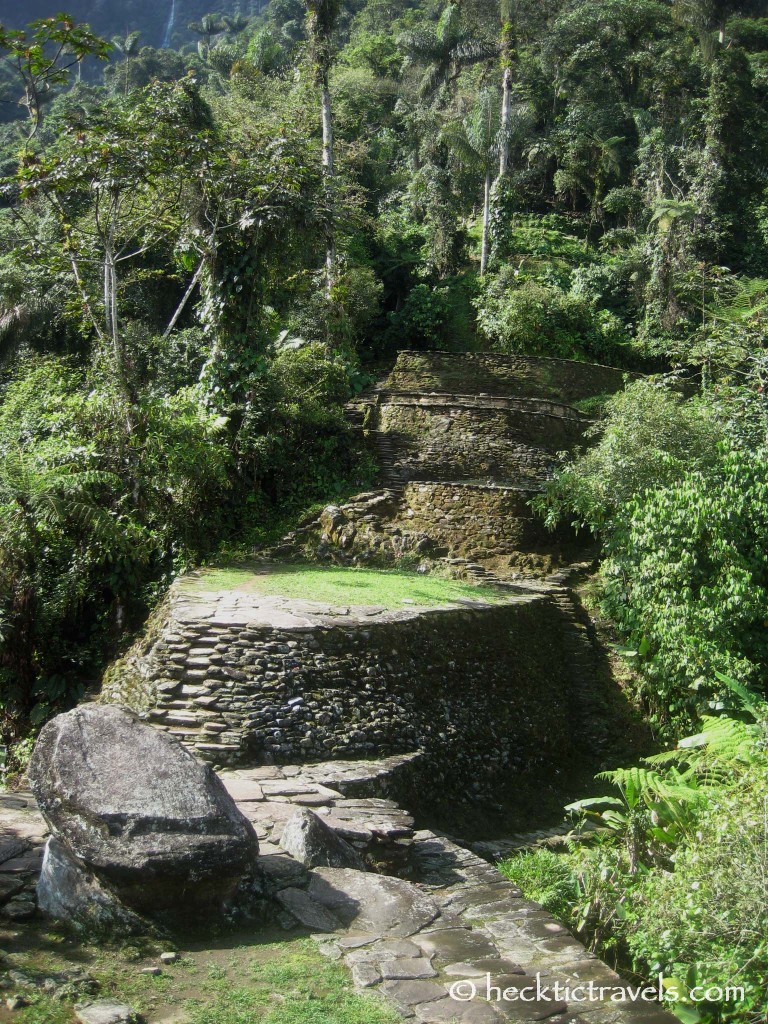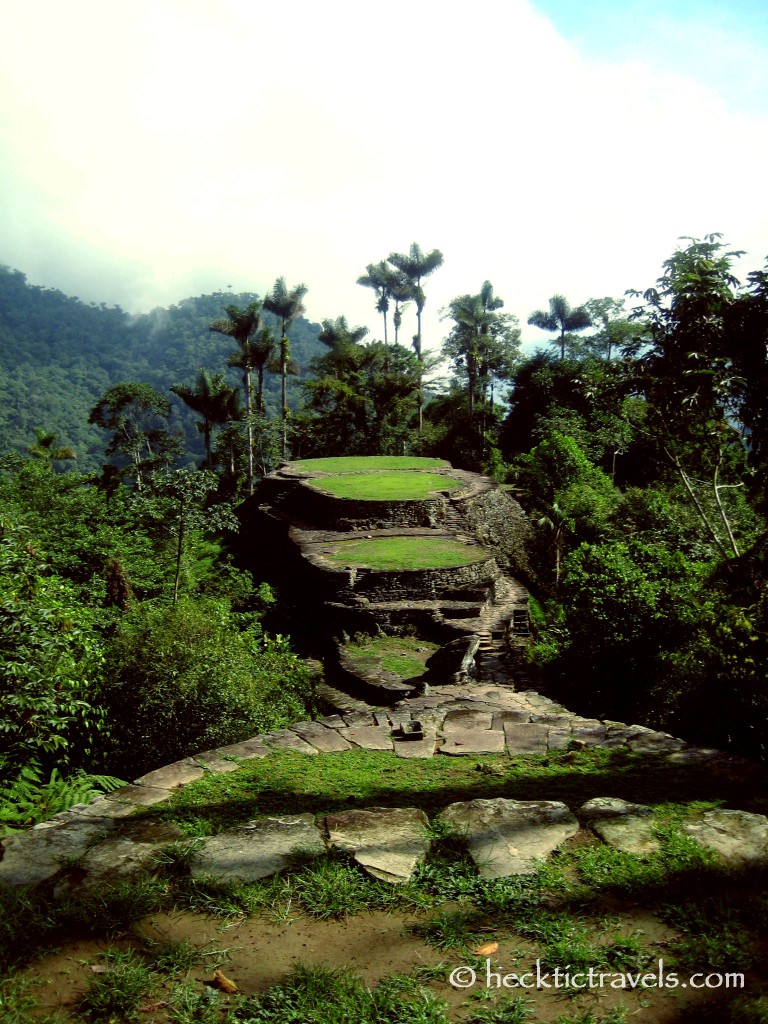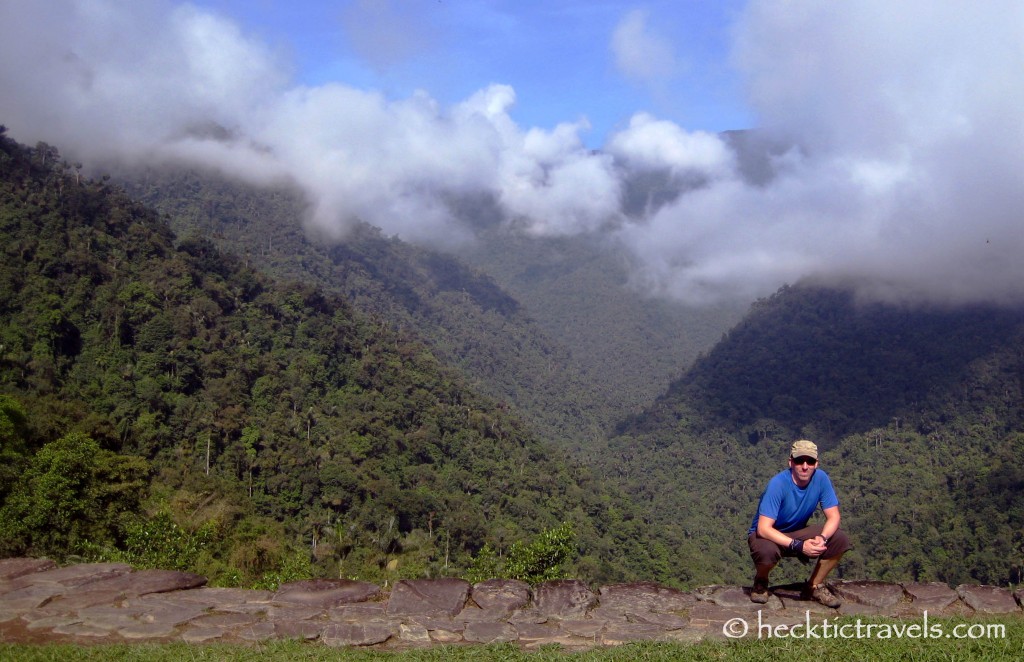 This tour to the city has seen it's share of trouble and controversy. In 2003, 8 tourists were kidnapped by guerillas and held for 102 days (all were released alive). Since then, military have been stationed at the Lost City to guard it. On this excursion it is also possible to tour a cocaine factory for an additional cost (approx $20USD). For the record, I opted out of this not wanting to contribute to this trade.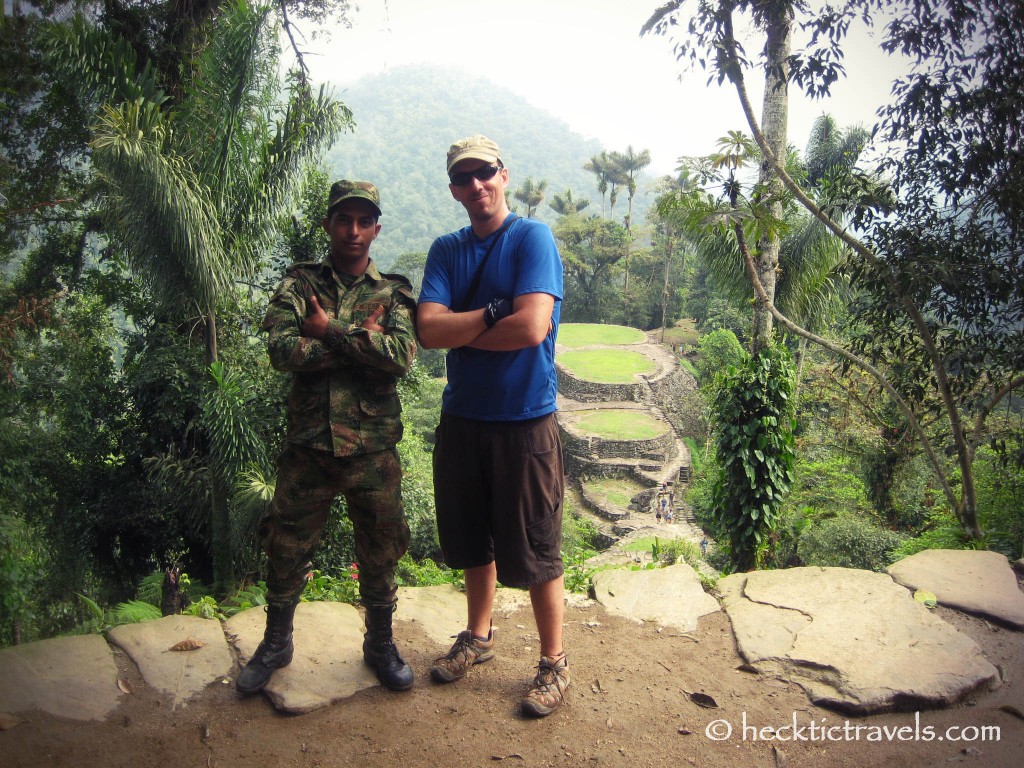 The tour can be completed in 5 or 6 days, depending on the pace you want to take it. You can arrange the tour in either Santa Marta or Taganga and the cost is approximately $250USD everything included except drinks (regardless of 5 or 6 days).