Any tourist attraction with the word "cave" in it typically gets a pass from me.
My strong dislike for being in tight enclosed spaces, and the thought of possibly being trapped with anything creepy is enough to make my skin tingle.
So, I'm not entirely sure what compelled me to go to the Grotte di Castellana, three kilometers of underground caves, near Bari. On recommendations from friends, and with the desire to do something new and different, we made plans to go.
When we got there, still somewhat unsure, I hesitantly approached the ticket booth and stared at the board outlining the tour options. The man behind the counter stated something in Italian, completely incomprehensible to me, except for the urgency and his promptness in handing us tickets.
I didn't even have a chance to ask my most pressing question…"Are there bats?"…the answer to which would have dictated whether or not I spent the next hour in the car while Pete enjoyed the tour alone. Instead, we had gotten there just slightly after the hourly guided walk was to start, so we were quickly whisked down to the caves to join others.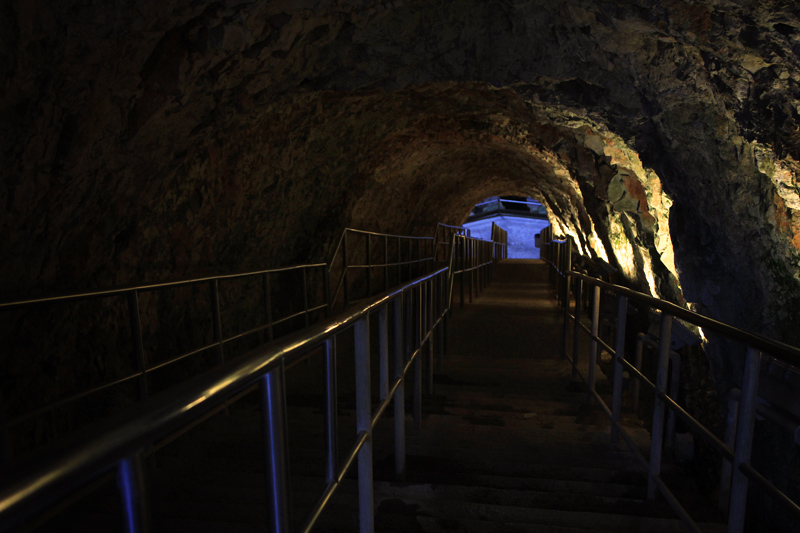 I completely blame Hollywood for the experience that followed.
I blame Indiana Jones for the terrible visions of giant rolling rocks ready to surprise me on a narrow path. I blame Arachnaphobia for the spiders and other creepy crawlies that I envisioned jumping out at me. And I blame Lord of the Rings for the ghastly whisper of "My Precious" I was sure I heard, or the faces of the "undead" I could make out in the cave walls.
Each dark cavern contained a creature that wanted to eat me,
in each black hole I saw the eye socket of an empty skull.
It didn't help when the tour guide pointed out a formation in the shape of a cobra, or when Pete looked up at a ceiling of pointy stalactites and said "Gee, it sure would suck if there was an earthquake right now."
Thanks honey. You're a BIG help.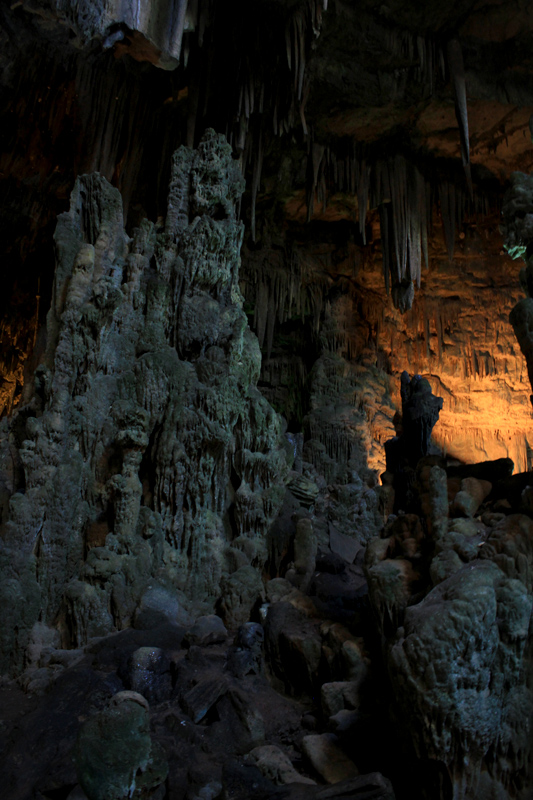 Past the first cave, we weren't allowed to take photos, which was a good thing as it left me one of Pete's hands for holding (read: squeezing-for-dear-life). Sudden movement caused by him tripping over a stone, or the unexpected drop of condensation on my head from above caused an anxious yelp from me.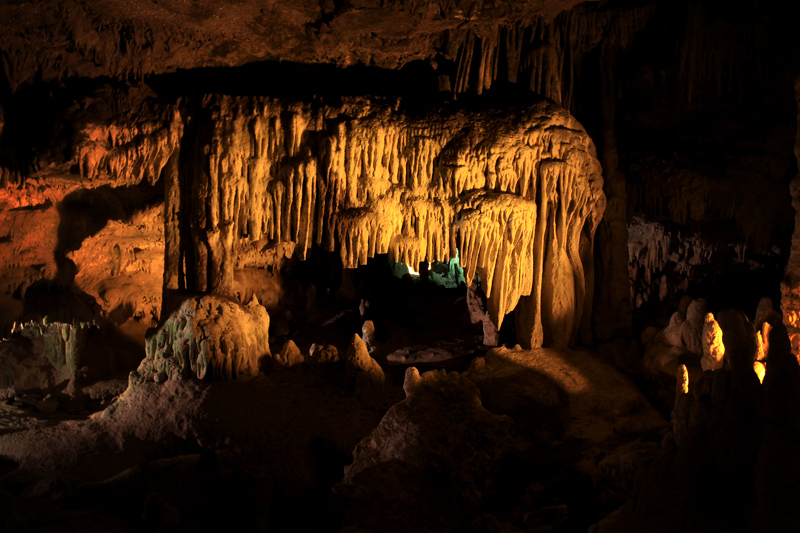 An hour and a half is a long time to have your heart in your throat. That was my first, and last, experience in underground caves.
** We were guests at the Bed And Breakfast La Uascézze Bari, Italy and our 2 night stay was complimentary.  You can read our review on the B&B here.