Guest Post: Must-Do Tips for a Weekend in Edinburgh
There are plenty of tourist attractions to check out in Edinburgh, from the castle and Parliament building to The Royal Mile and Holyrood Palace, but if you're only there for a weekend, some are worth seeing more than others. We've rounded up some of the most atmospheric areas to scope out on your trip to the Scottish capital, so you can see the best of Edinburgh during your short stint away.
The Grass Market
In the centre of the city's Old Town, this area wasn't just where the locals bought their produce – it's also the site where the city's public hangings occurred. Luckily, times have changed, and today the Grass Market is home to a variety of pubs, restaurants and boutiques that line the winding streets just below the ancient castle. By all means have a drink at The Last Drop, one of Edinburgh's oldest taverns, but you also might enjoy stepping away from the student and tourist scene and going for a drink or two at The Dragonfly, a cocktail bar with a laidback, eclectic setting and award-winning menu.
The Meadows
From the Grass Market, it's easy to find the entrance to Edinburgh's largest public park. Not only can you walk around the 59-acres of green space, but you can also play a spot of pitch and putt on the Bruntsfield Links. You can hire a club and a ball for a fiver at the well-known 19th hole, The Golf Tavern, which includes a post-putt drink. Open 'til 8pm, just be sure to pack a jumper for the evenings, as it can get a bit chilly.
George Street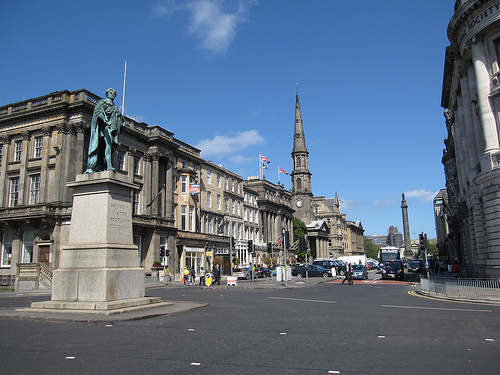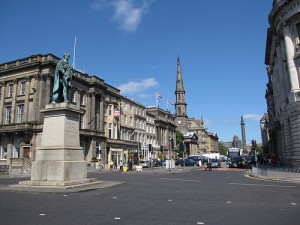 If you're looking for a place to shop, George Street is the centre of Edinburgh's financial district and is also home to the best boutiques in the city. Once you've shopped 'til you've dropped, there are loads of restaurants, lounges and bars to kick back in. Just around the corner on Hanover Street is Henderson's, one of Britain's most famous vegetarian venues, which has been serving the freshest local ingredients since the '60s when it opened. There's also a café and deli, restaurant and bistro available depending on what you're in the mood for. If you're looking for a bit of late-night adventure, The Opal Lounge in particular is one of Prince William's favourites when he spends time in Scotland.
Arthur's Seat
If you don't want to pay to see Edinburgh's famous castle and you're feeling fit, climbing up to Arthur's Seat is a cheaper and less touristy option. Once you reach the top of the hill, you can see a view of the entire city and the surrounding suburbs. Providing it's not raining too hard, you can reach the top in about an hour and as it's located just off The Royal Mile, you don't have to trek far for this type of quintessential Scottish scenery.
Cathy Mack is a travel writer who regularly goes on trips to Edinburgh on the weekends. When she's not jet setting around Europe, she's running marathons, eating copious amounts of cake and snagging bargains on the high street.