Guest Post: 5 Great Reasons to Stay with Roomorama
The summer holidays may be coming to an end, but that doesn't mean your travels have to! With Roomorama, it's so simple to take a short staycation and pamper yourself over a long weekend – throughout the entire year! Roomorama is an online marketplace for short term rentals. It's free and easy to use – sign up and start browsing through our 15,000+ properties right away! Need to earn cash for your next trip? Roomorama can help you out with that too: list your extra space on Roomorama for free! You decide on the nightly rate for your apartment and start earning with every successful hosting! Here's 5 great reasons to stay with Roomorama – summer or not.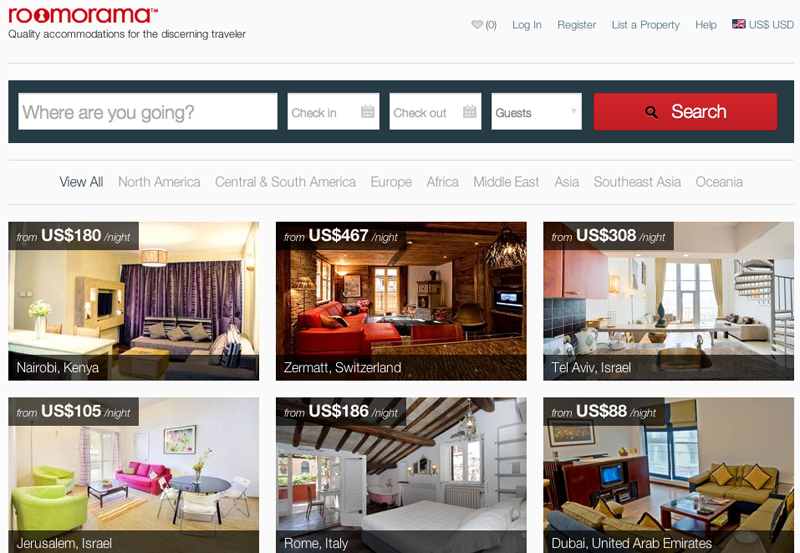 1. Seeing the city through the eyes of a local
The best part about Roomorama – living like a local. Communicate directly with your host to find out where to do your laundry, how their public transport system works and where to find the best eats. Sometimes, hosts are even free to take you around if you wish, sort of acting like your guide. This way, you won't run into streets of endless tourists (also where pickpockets linger) and you'll be experiencing the city like most locals do. Your host's tips may be better than anything you can find in your Lonely Planet guide!
2. Way more economical than staying in tiny hotels
Take, for example, this lovely apartment in London.
At just $140 per night for a maximum of 3 persons, this apartment is definitely going to save you lots of money when visiting London, where hotels are known to be notoriously pricey. This apartment comfortably sleeps 3 and is just a 2 minute walk from Earls Court Station. Once you're connected to a tube station, travelling throughout London is easy peasy. Use the extra money you've saved to visit nearby Harrods (just 15minutes by tube!) and you and your friends are all set for an amazing time in London!
3. Choose exactly which apartment you want
Your accommodation may sometimes make or break your entire trip. Living too far off the main attractions result in costly travel times while staying right in the city centre may get you no rest at all. With Roomorama, you can choose exactly where you want to stay and best of all, make inquiries with as many hosts as you like – and this costs you nothing as well. Hosts that have availability may also help you hold the apartment to give you some time to make your decision. This is something you won't get when staying with hotels as they'll probably charge you at least an administration fee for any changes or cancellations.
4. Roomorama perks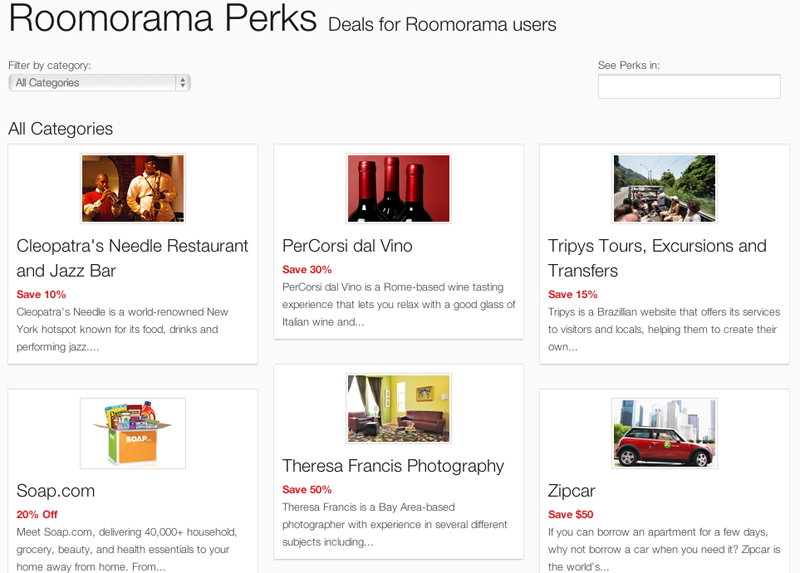 Another great reason to stay with Roomorama is the variety of benefits you get with Roomorama Perks!  From transportation to photography services, Roomorama aims to make your travels even better by giving our members a special discount these services. You can ship your luggage ahead of your arrival, or even get a new pair of BucketFeet at 20% off and I'll tell you first-hand that these shoes are ideal for travelling because they're extremely comfortable, easy to pair and definitely not bulky.
5. A Roomorama representative is always just an email away
Roomorama is happy to answer any questions you may have and we're always just an email away. Having offices in different time zones, you can be sure that there is always someone to help you out, no matter what your query may be!
Writer bio: Juliana Chia
Juliana is currently pursuing a major in Geography in a university in Singapore and is also the Marketing Team Leader for Roomorama in Singapore. She loves travelling during her free time and hopes to make a trip to a new city at least once a year. The best way to see a city is like a local of course, that's why Juliana always books with Roomorama to get the best local tips from her host.