Authentic Guatemalan Food
Words by Dalene Heck / Photos by Pete Heck
The thing about Antigua is, it's pretty easy to forget you're in a foreign country when it comes to food.
There are all the usual North American eateries: Pizza Hut, Burger King, and the like. Then there are plenty of locally-owned restaurants that serve up nothing but tourist-type fare; if you are craving pasta, crepes, and even Thai food, it's all there.
As much as you want to convince yourself that you are eating an authentic Guatemalan bagel or special fusion falafel, well, you aren't, and you are sadly missing out. While Guatemala may not especially be known for it's cuisine, two local restaurants should definitely not be missed to taste the local flavour.
LA CANCHE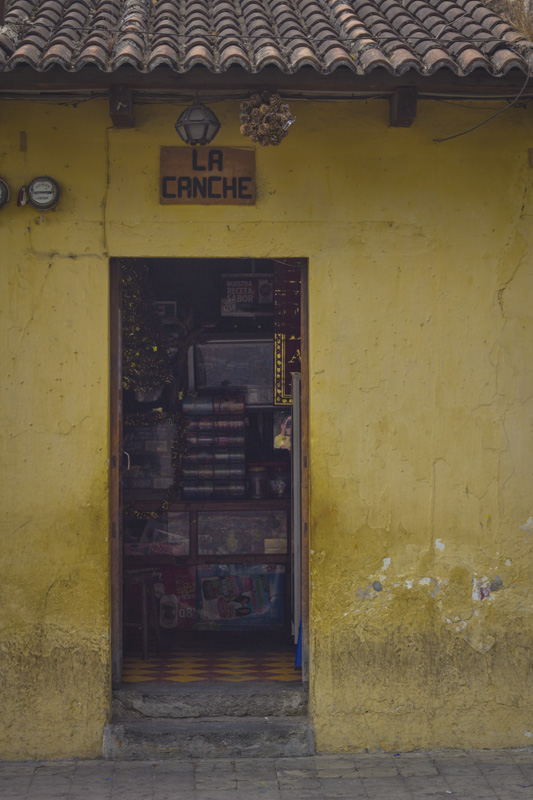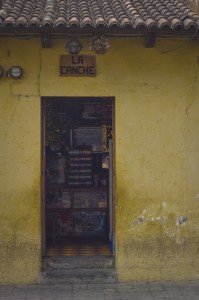 We never, ever, would have known about this place if another traveler hadn't taken us to it, near the Nuestra Señora de la Merced. Any casual passer-by would absolutely miss it, as it is impossible to know that it is even a restaurant.
At the front, an unremarkable tienda: shelves stocked with countless goodies in a crammed and dimly lit room. The restaurant is accessed by going around the counter to the back, and turning sideways such that you can fit through the small entry-way. Several tables are stuffed in the dark room which is over-decorated with plants, and yes, even Christmas decorations.
It is the literal definition of a hole-in-the-wall restaurant. And, as these stories normally go, the food was quite good and cheap at 25 Quetzales, or just over $3.
This is pepian, a savoury chicken dish in a rich sauce of various roasted ingredients (a good recipe for it can be found here).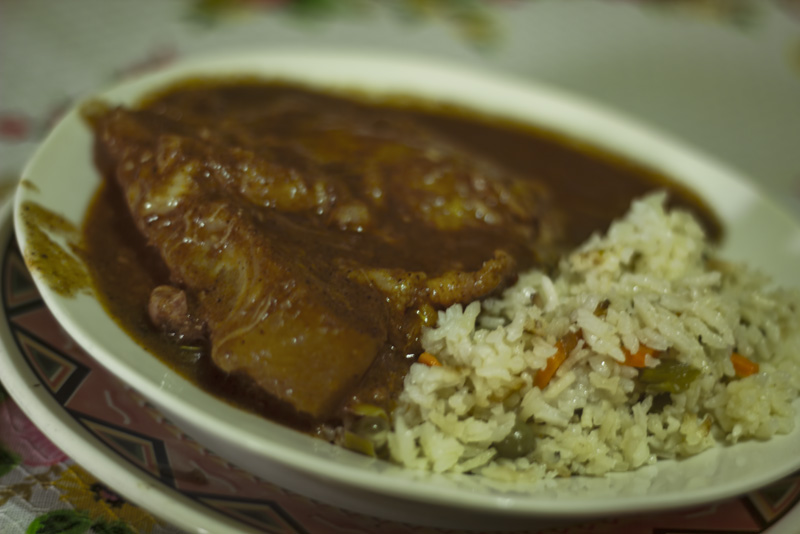 RINCON TIPICO
Another traveler helped us find this one, and we returned again and again.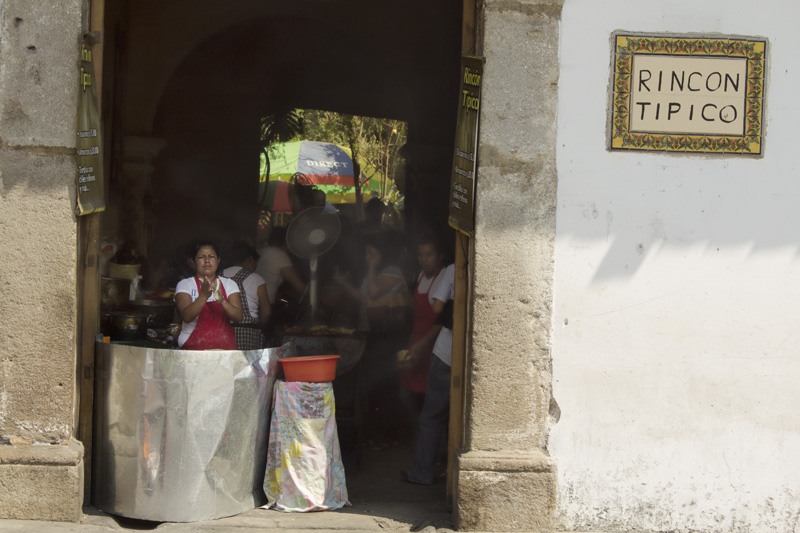 The aroma from this restaurant spread for blocks thanks to fans constantly pushing smoke from the grill and out the door. Once we even saw them using a hair blow-dryer for a little extra push. (That is some expert marketing!)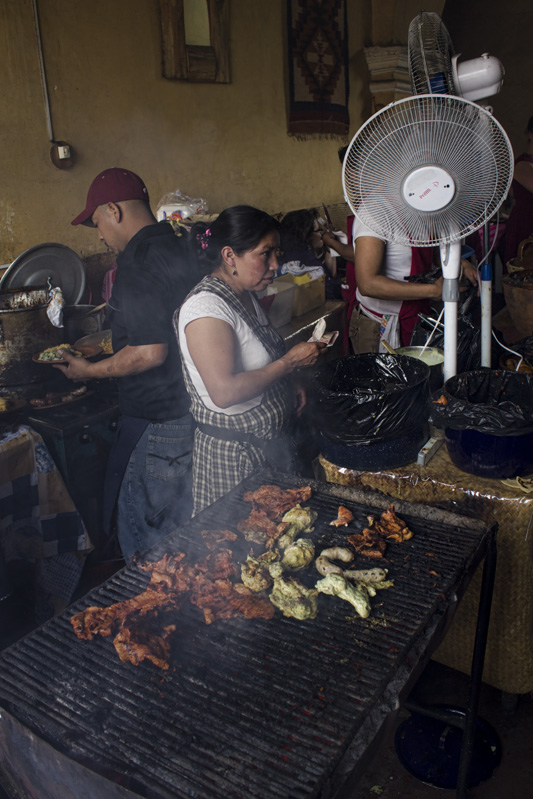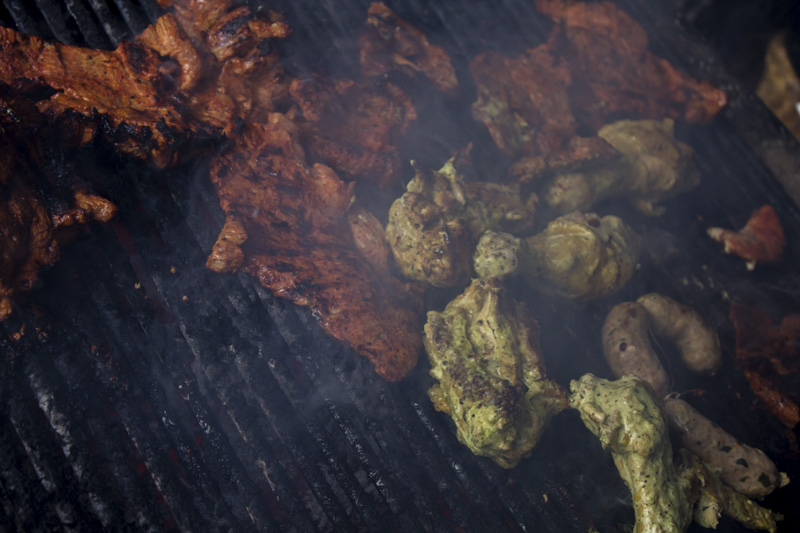 The pork…Ohhh the pork! Seasoned to perfection and grilled until the ends are just a bit crispy.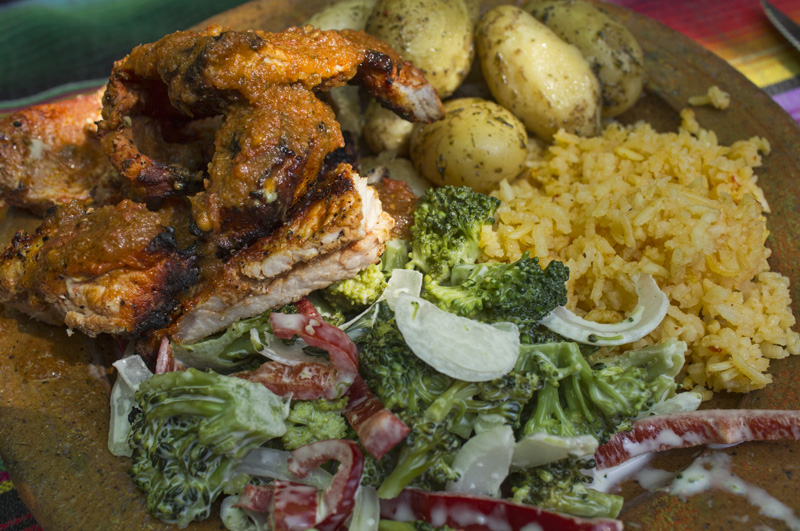 This is the best deal in town. Sides change daily, but the choice of meat comes with some sort of salad, rice or potatoes, juice and tortillas for only 20 Quetzales, or just under $3. (This place, we especially miss.)