Words by Dalene Heck / Photography by Pete Heck
What is it about the Green Bay Packers?
How is it that they are one of the most popular sports teams in the world?
Sure, it helps that they have won the most NFL championships (13) than any other team, but there is definitely something else. The fans certainly have a lot to do with it. They have unparalleled amounts of pride and passion for "their" team.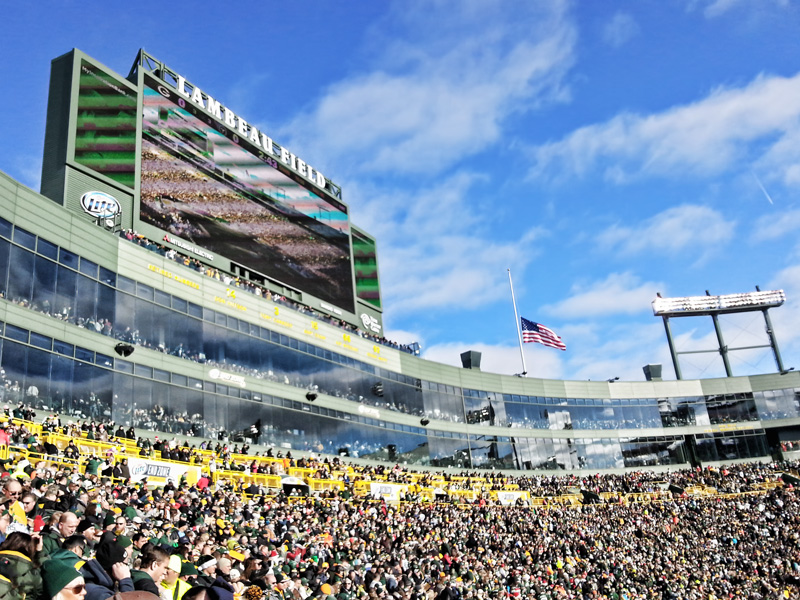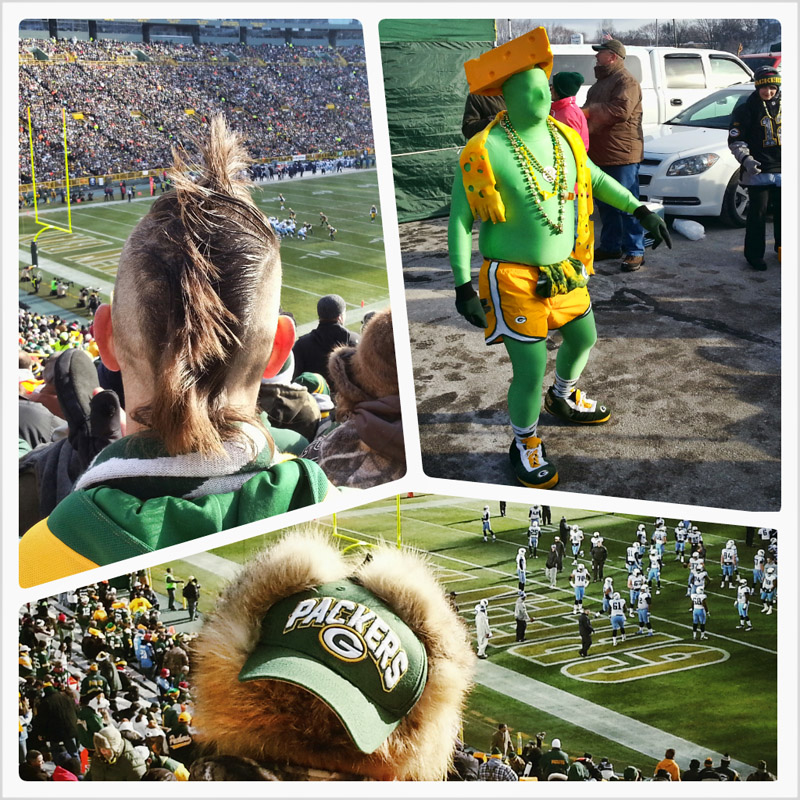 Look at the waiting list for Packers season tickets. If you apply today for season tickets there will be 100,000+ fans in front of you. Your great-grandchildren may have a shot at getting them and you had better hope they are Pack fans. There have been people on the waiting list since the early nineties and they still have 10,000+ people waiting eagerly in front of them. A spot on the Packers waiting list is so valuable that they are willed in family estates and highly contested in divorces.
If you get a chance to see a Packers game on TV, look into the stands at the fans. 95% of attendees are wearing some sort of Packers garb. There are countless painted faces, symbolic cheeseheads and posters explaining why 'they are the #1 fan'.
But what I think is most important is the strong leadership behind this team. Vince Lombardi, one the most successful and popular coaches in history once said: "The dictionary is the only place that success comes before work. Hard work is the price we must pay for success. I think you can accomplish anything if you're willing to pay the price." The players routinely leave everything they have on the field.
This quote has resonated with me for a long time, and I believe it is the reason I had the chance to see the historic frozen tundra of Lambeau Field with my own two eyes as our own hard work and passion had been instrumental in getting us there. I have no clue if in my old life I would have ever had the chance to see the Packers play, but this mantra led me down this path to do so now.
When I was a kid I regularly watched the Packers on TV. I don't know what drew me to follow them. My family understandably never watched NFL, being from a diehard CFL nation. I've remotely cheered the Packers to win two Superbowls (1996 and 2010). I've seen countless Lambeau leaps, the crazy body painted fans braving the sub zero temperatures and the great Packer players throughout the years. But to see them in person was a little childhood dream come true.
Even though the game was a total blow-out and in a very chilly stadium, the fans were unrelenting. They cheered and bounced until the final seconds ticked off the clock, and the boisterous atmosphere was everything I expected it to be.