Words by Dalene Heck / Photography by Pete Heck
There is no doubt that it's pretty.
Muted hues of orange, yellow, green and more alternate on the skinny buildings. Some are adorned with elaborate casings and paintings. The clock tower anchors and dominates Dluga (Long) street, with St Mary's Church, the largest brick church in Europe, just off to the side.
But as we wandered through Gdańsk old town, I couldn't help but be distracted by something else.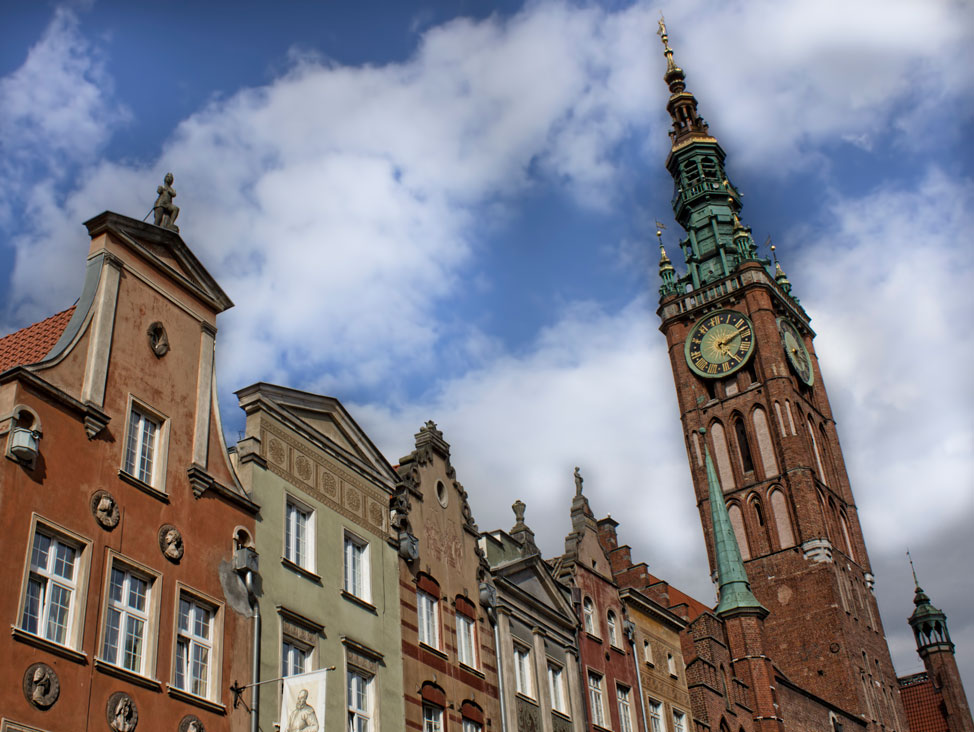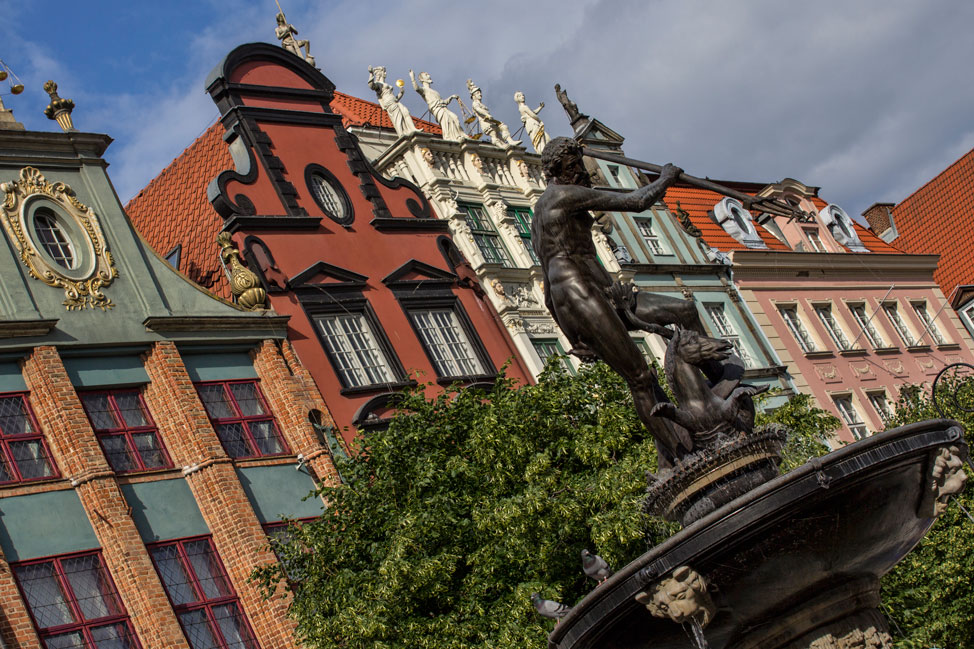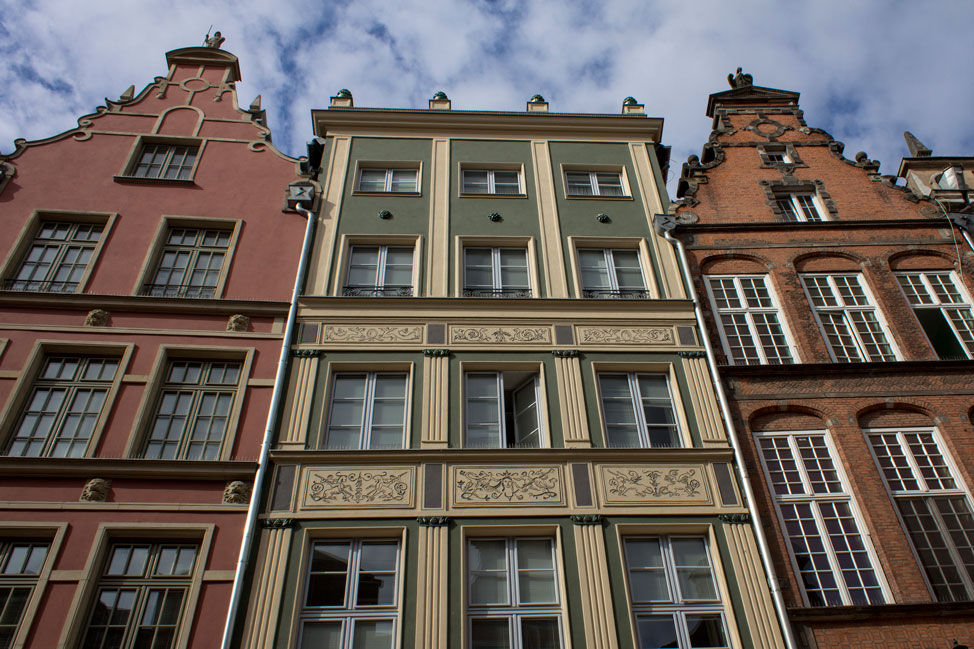 "It's all fake," the lady at the tourist information office had bluntly proclaimed just minutes before our maiden walk into Old Town. "All the decoration is not real. It all sits on top of concrete Soviet buildings."
90% of Gdańsk was destroyed in WWII (then known as the "Free City of Danzig"), in fact, the first shots of the war were fired just a few miles away from the Old Town as Germany began their invasion into Poland. Following the end of the war, much debate existed over how to reconstruct the city. Harsh anti-German sentiment wanted to rid the city of all remnants of it (leading up to the war, Germans constituted the large majority of the population), but much debate continued over how to reconstruct it. An homage to the old days, and, which period? Modern architecture? Socialist realism (Soviet)?
The result? A complete mix of old and new with a variety of influences within the structures, and the old world painted right on top. And, as another traveler suggested to us: "it's kinda Disney-ish".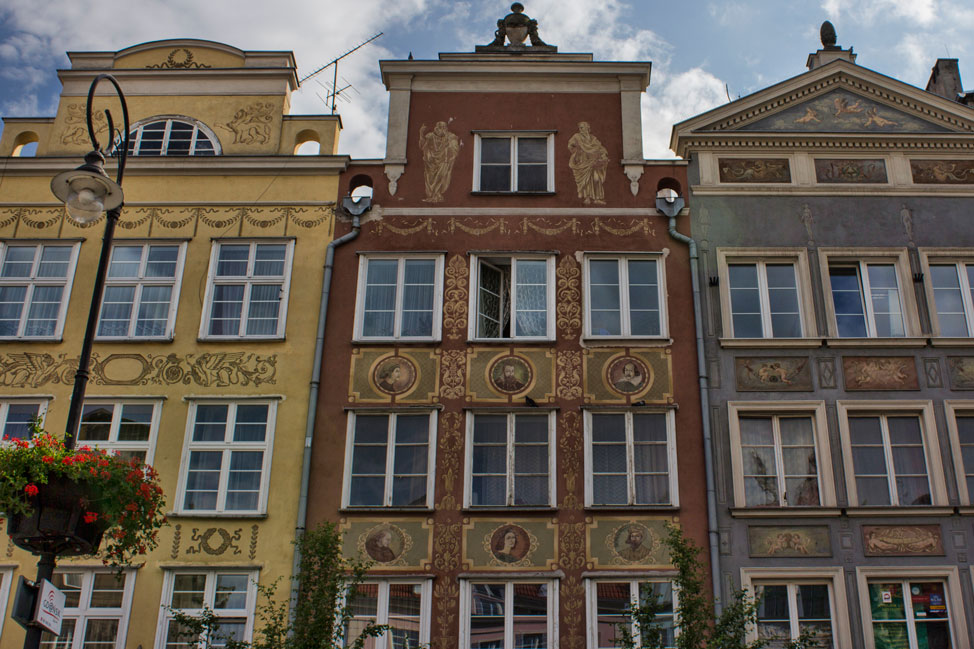 I could understand where he and the tourist office employee were coming from. Some elements to the facade are questionable, over-the-top even, and definitely don't speak to the "old world" feel that is intended.
But ultimately, how can it? This small city, all but destroyed in a war, will never have all the elegant antiquity that other cities across Europe manifest. But that doesn't mean it is lacking for charm – spending just five minutes in the center we were enamoured with the many talents of the variety of street performers, the clock striking on the impressive Town Hall tower, and the buzz of boats and people along the canal.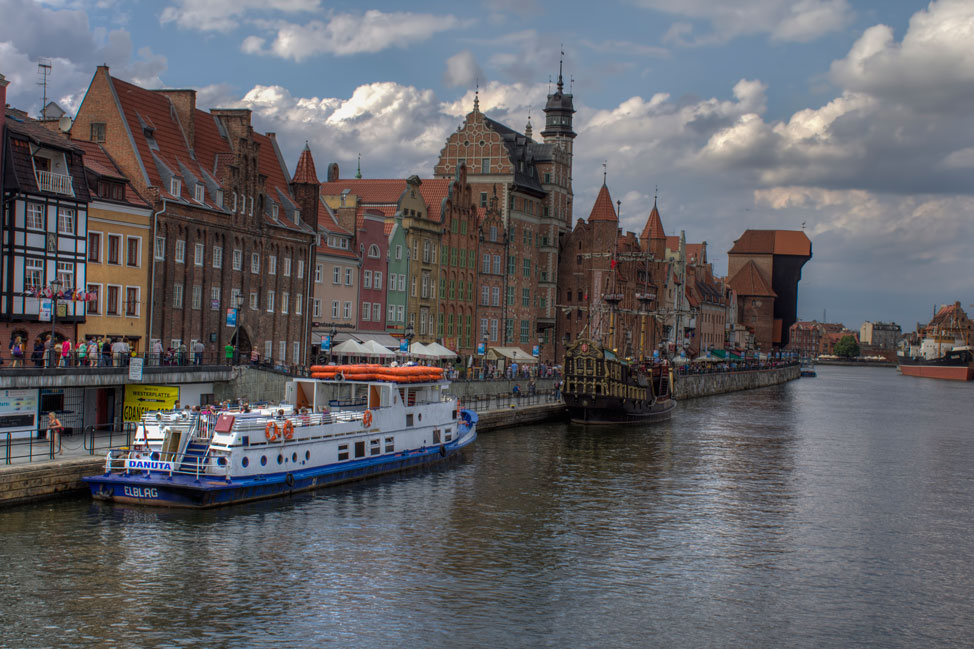 Looking beyond the outward appearance of any place should be the endeavour of any thoughtful traveler anyways. Taken at face value, and being mindful of its tragic past, Gdańsk carries considerable appeal, well beyond its curb.