Pete Found his Happy Place
Words by Dalene Heck / Photos by Pete Heck"
"I can't float."
"What do you mean you can't float?" I asked accusingly, not believing it possible, and also not believing that after ten years of marriage there was anything unknown left between us.
"I can't," Pete restated, "I've never been able to."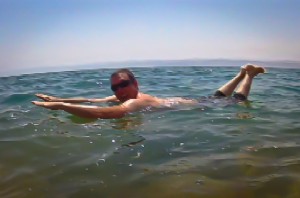 He tells me this after we had finished playing in the Dead Sea. With salinity levels higher than 33%, it is impossible not to float. We tried all kinds of tricks: superman poses, consecutive full-body rolls across the surface, taking our plastic shoes on and off while "sitting". What was not possible in a regular body of water was easily done there, and we splashed around like ridiculous kids for well over an hour.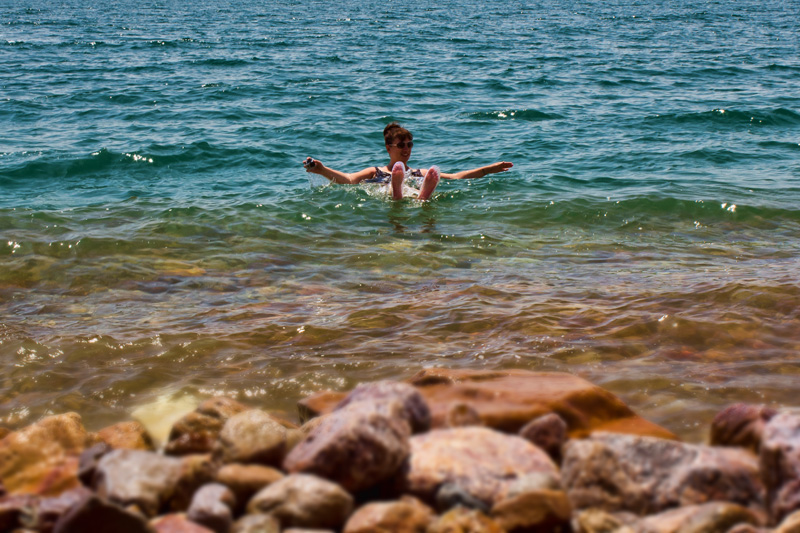 We were ridiculous kids who were also ridiculously good looking when covered in therapeutic Dead Sea mud.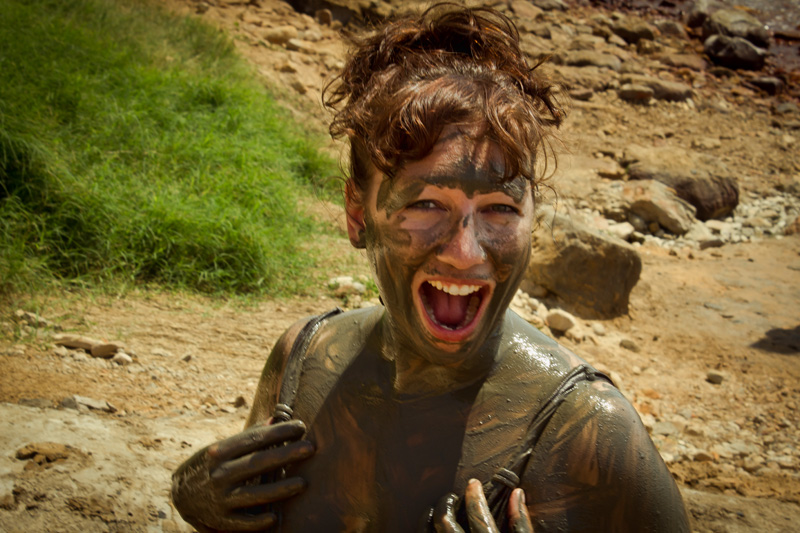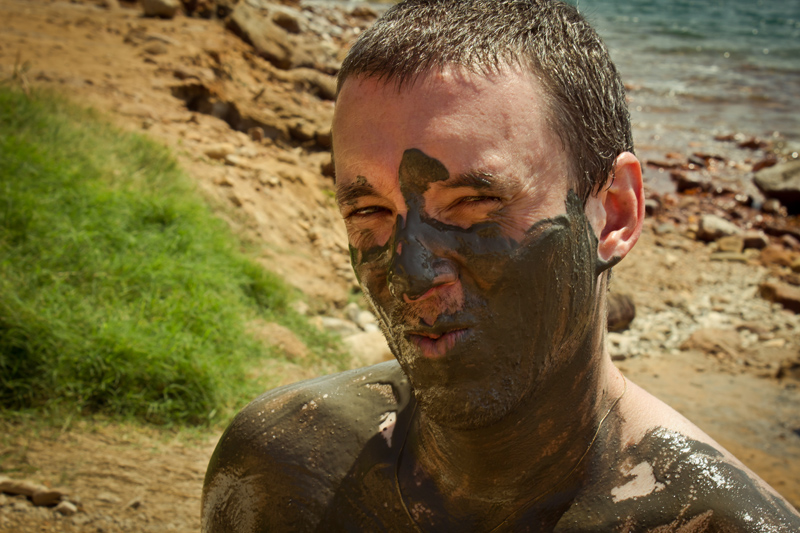 Like the old ridiculous kids we are, we then retreated to the more relaxed poolside and traded umbrella shade for cool water every half hour or so. One of my personal favorite things to do in any pool is just let go and float on my back, feeling totally weightless in a state of complete relaxation while the sun continues to warm my face.
This little piece of heaven is something Pete had never known before that day at the Dead Sea, much to my surprise.
I was determined to change that for him.
We tried different techniques. He arched his back, stretched out so that the top of his head was fully submerged. I held him up with my hand in the small of his back before easing off my assistance.
He immediately floundered. He was obviously holding tension in his back and thighs, and was unable to let his body go completely limp. No matter how hard he tried, no matter how many times I told him to relax, he just couldn't do it.
What was meant to be a soothing day at the sea turned into a frustrating stalemate. He refused to believe that floating is a scientific certainty, and I couldn't convince him otherwise.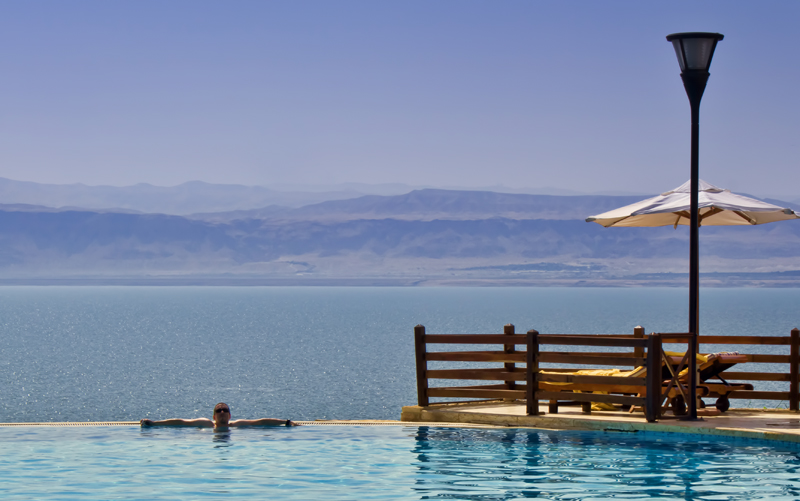 But I didn't need to, at least on that day. Because he had another option.
Unlike any other spot on earth (and at the lowest point on earth – the Dead Sea is 400m below sea level), he had a place where he could float with reckless abandon. And thus he packed up his towel and shoes to venture back down to the bottom of the hill, and enjoy the the time he had left in his new happy place.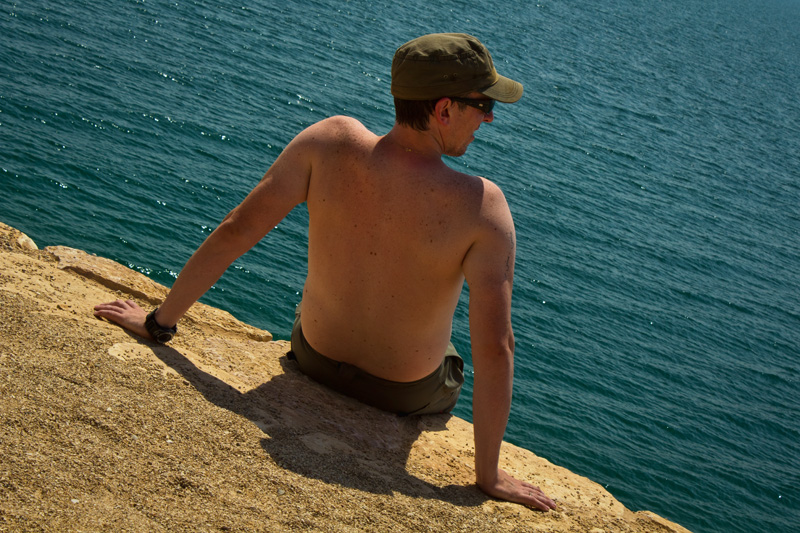 *****
Our visit to the Dead Sea was arranged by Visit Jordan. As always, the opinions we express, and the embarrassing stories we tell about ourselves, are our own.