Words by Dalene Heck / Photography by Pete Heck
Many of the advertisements state: "Feel what it's like to walk on ice!"
And dude, I already know that feeling. Better than most. Having grown up with insufferable winters in the vast north of Canada, plus spending most of my youth embroiled in a competitive sport on ice, I know it all too well. As such, I regularly curse it for its natural chill (unless in cubed form inside my drink) and for the cause of instability (I've taken my fair share of spills on the slippery surface).
Thus I honestly wasn't expecting much from a glacier walk in Iceland. That was until I grabbed the crampons and pick axe, which instantly made me feel like a bad-ass.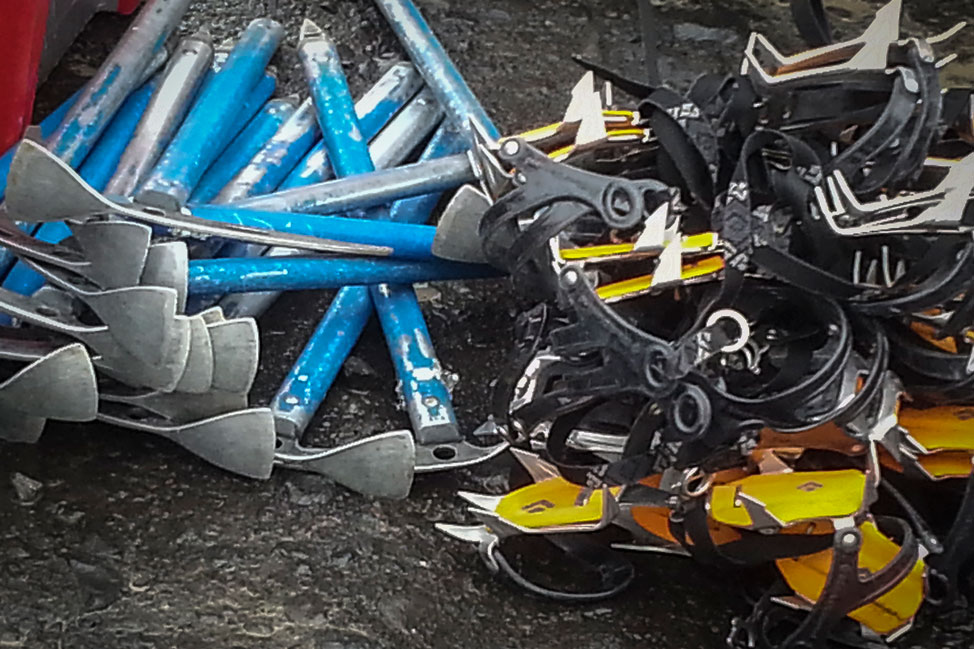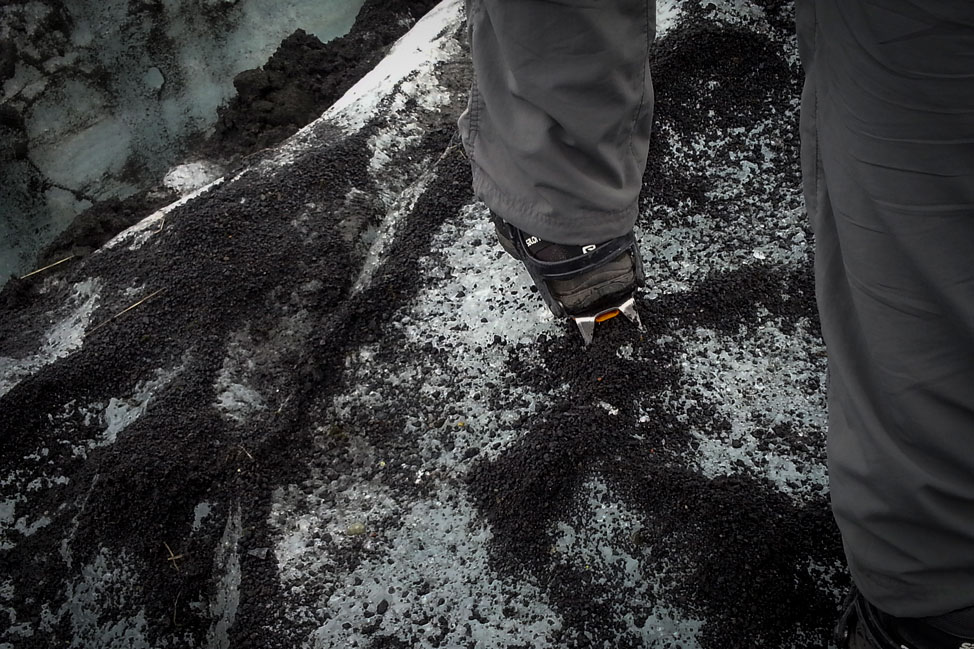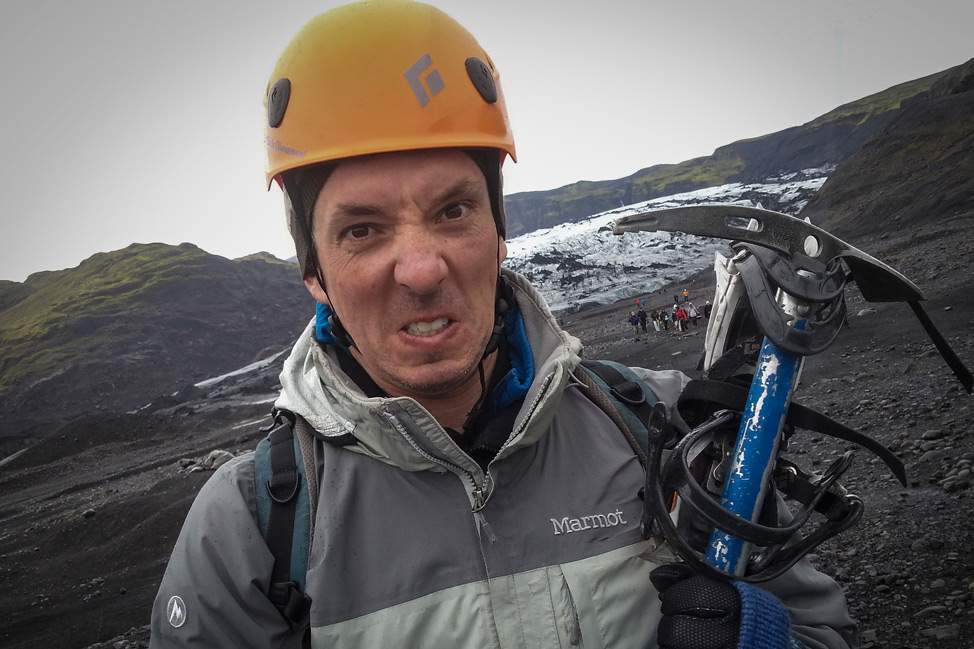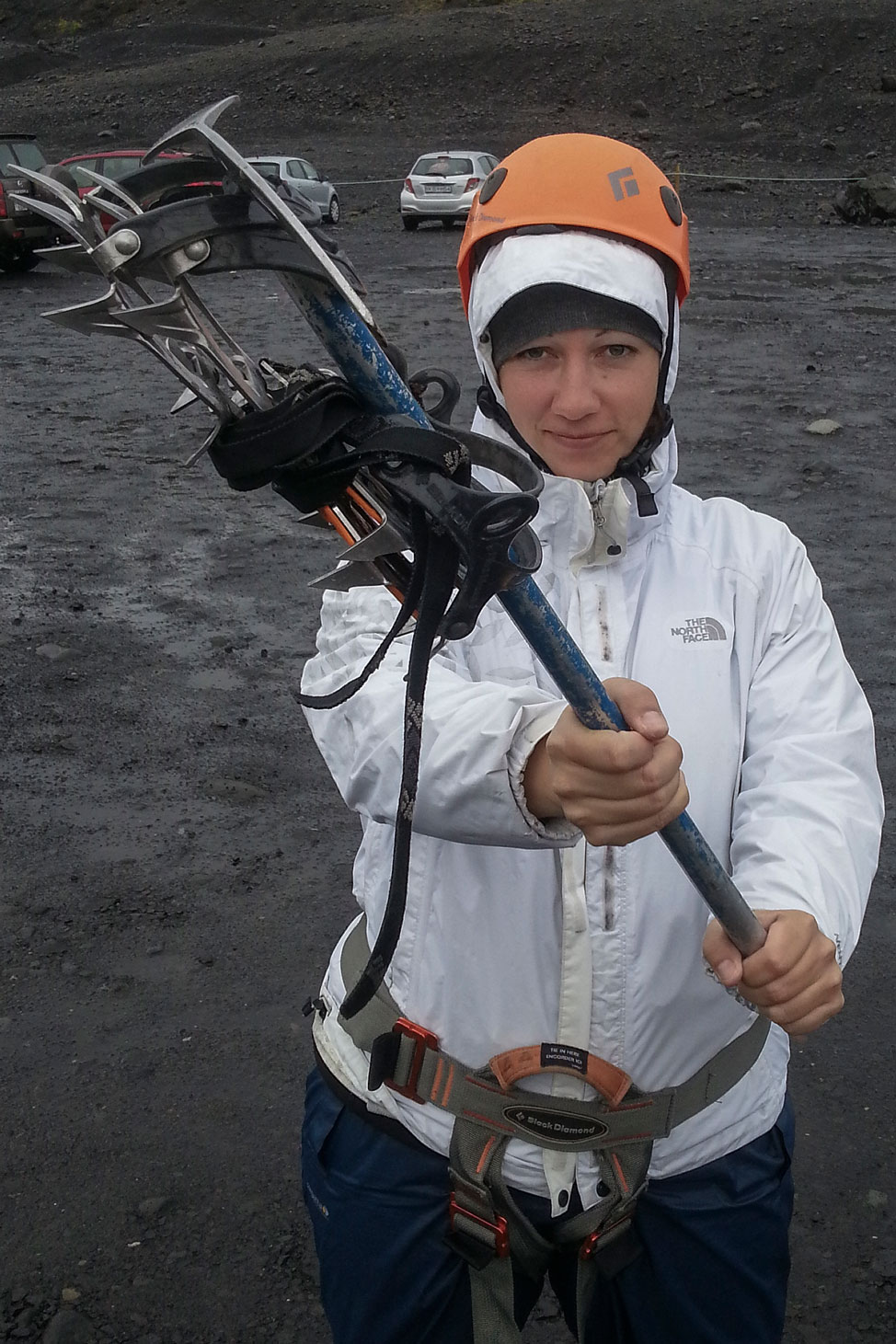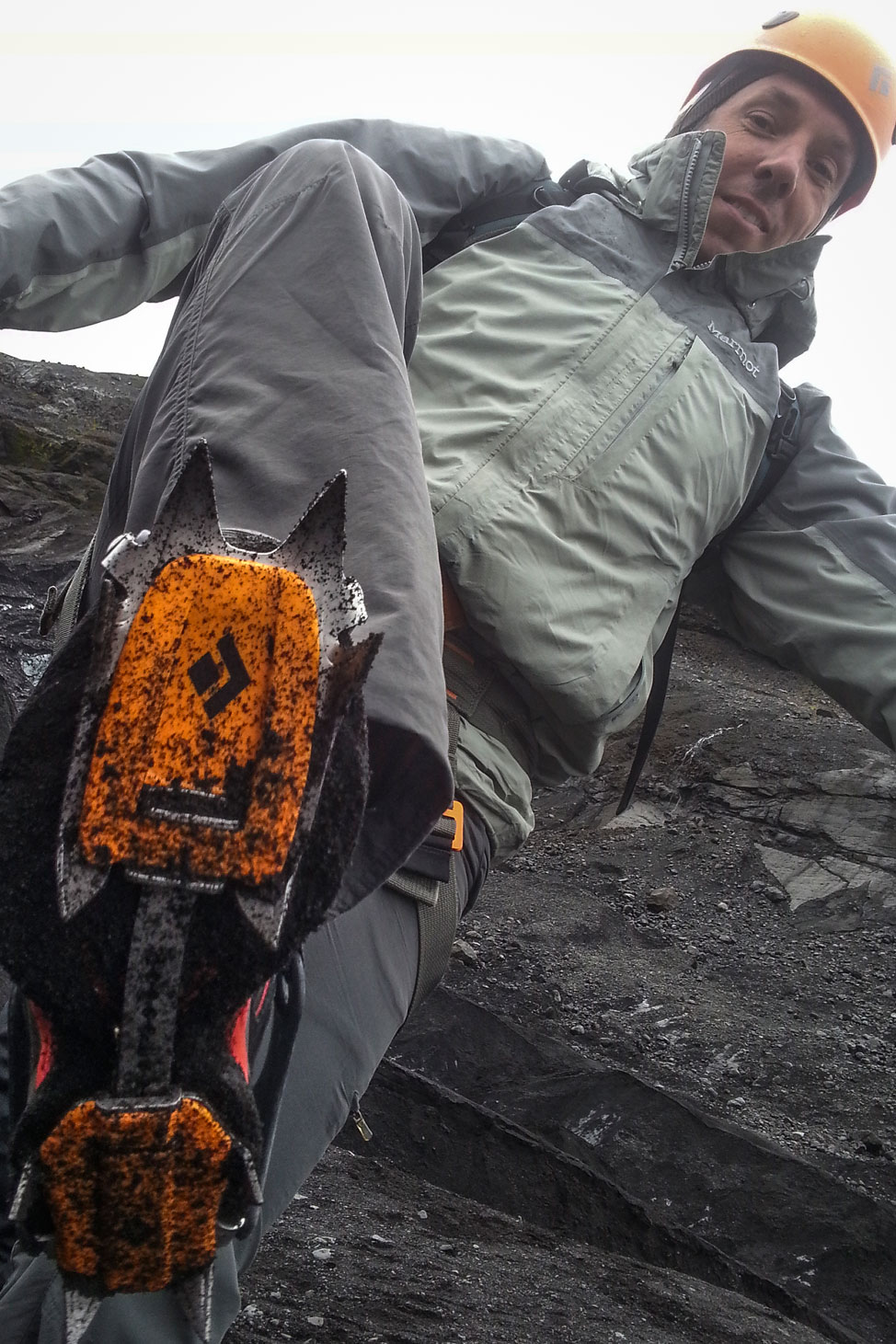 We fortunately had decent enough weather for our three-hour excursion (and by "decent" I mean only moderate rain and fog), such that we were able to enjoy tramping around on the rugged surface of the Sólheimajökull Glacier.
This is no place to mess around given the many crevices that looked deceptively small, but could give way to a depth of 150 meters. We listened carefully to the extensive safety tips and practiced how to handle walking on a variety of angles, all the while driving our crampons with force into the top layer of ice for grip.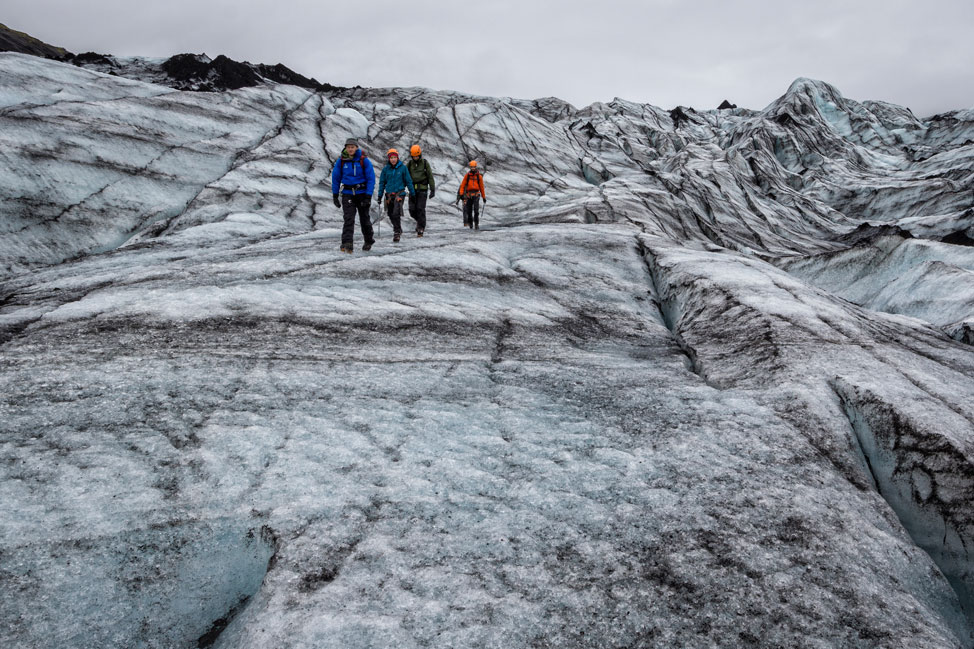 Black volcanic dirt builds up on the massive glacier that is 8km long and 1 to 2 km wide. The bluer it is, the more compressed the ice is as a result of the accumulation of fallen snow.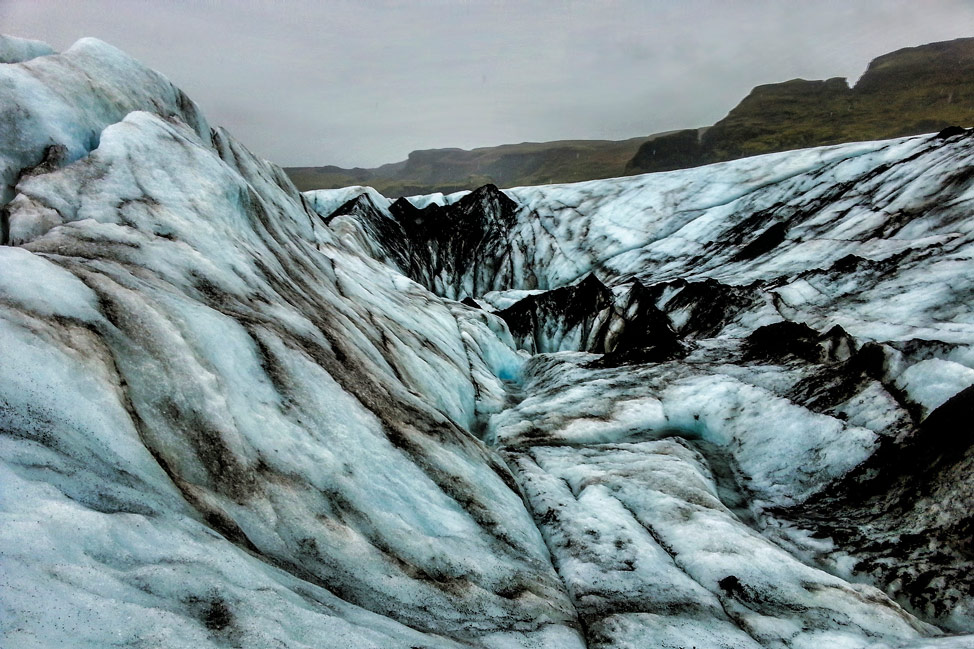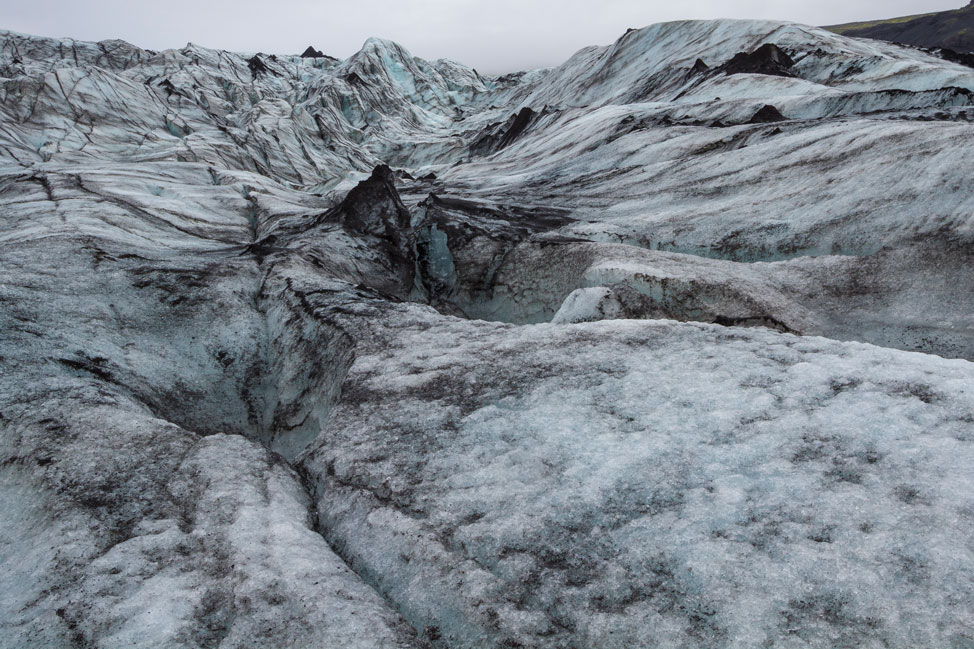 The real challenge of the walk came to a wall, when we all were given the chance to climb up it.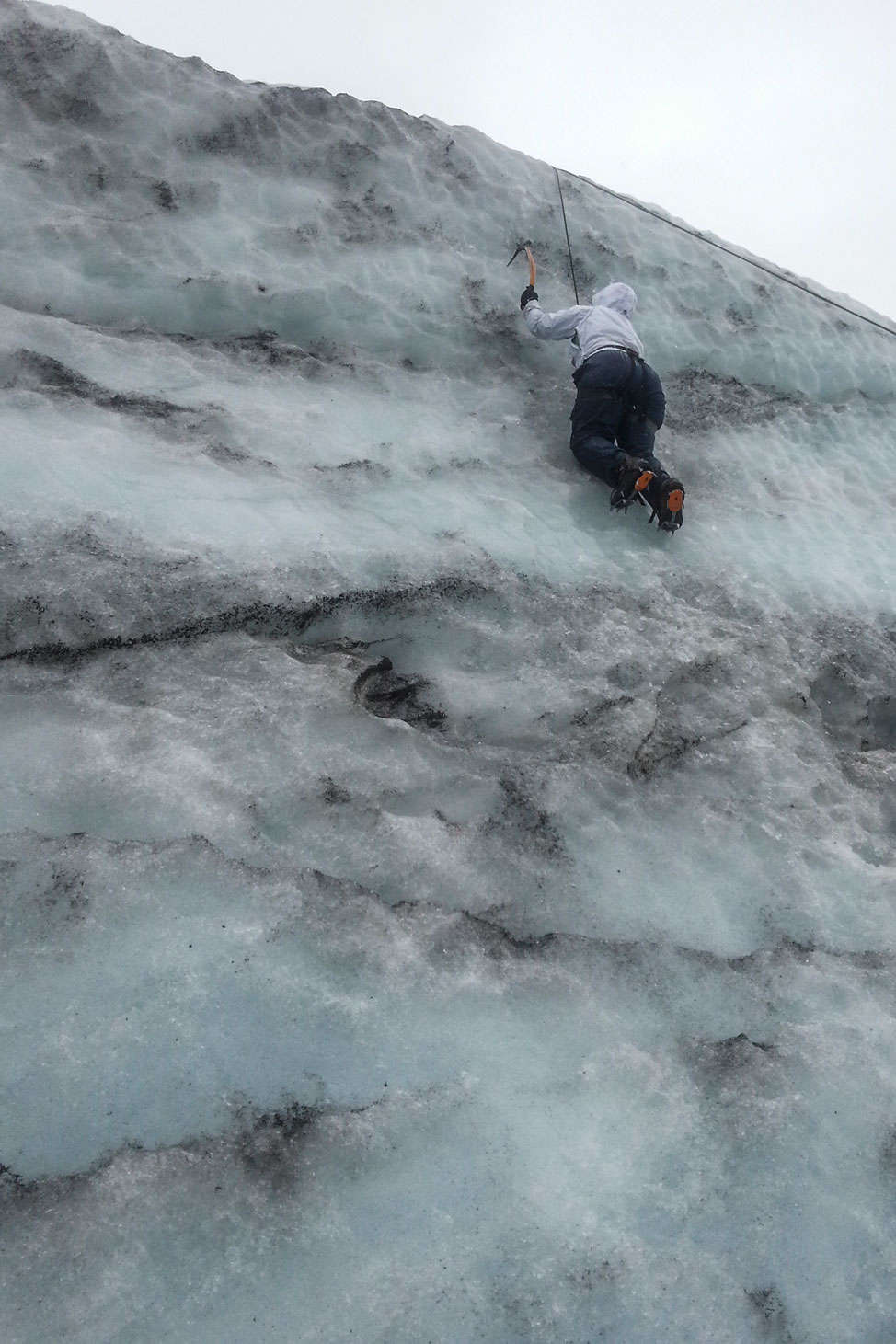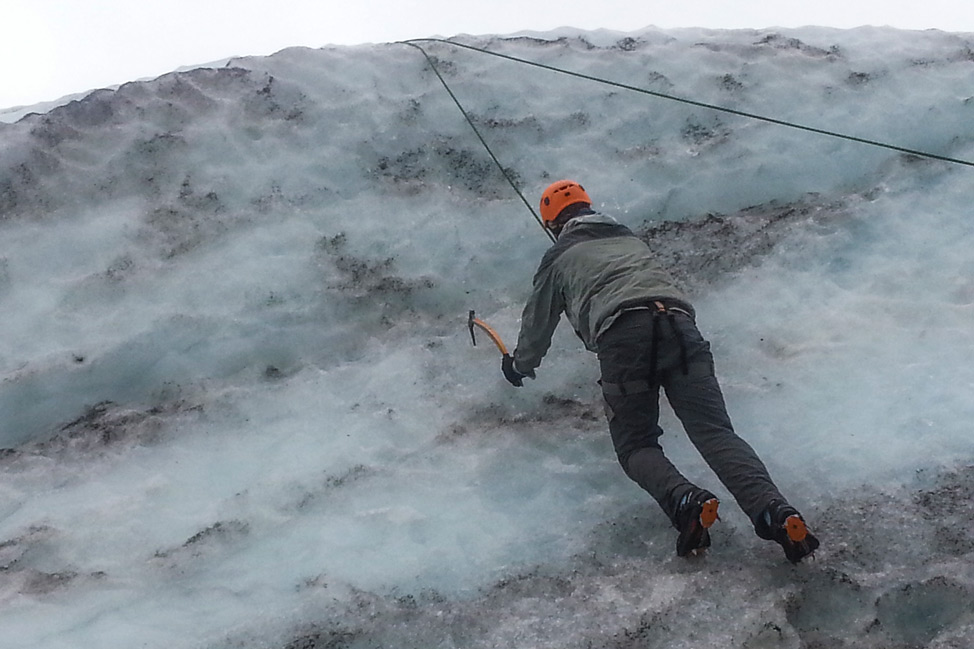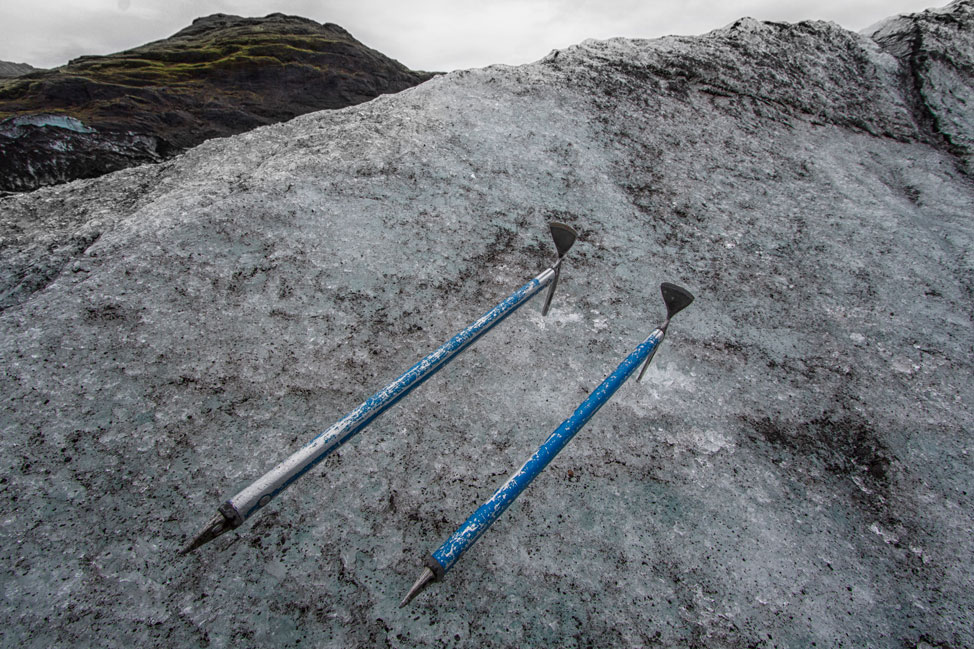 I'm pretty sure I mastered proper use of the pick-axe (perhaps I should not be given sharp objects also), but still struggled to get up and over the edge to victory. We both found ourselves almost stepping out of our hiking boots (not quite suitable for this task!) as we got further up the wall.
That was a good challenge, and just a part of the reason why this tour gave me a newfound respect for the formidable nature of ice – for being so much more than the annoying thing I chipped off of driveways or lost my footing on.
My favourite form may still be a cube in a drink, but this was pretty damn cool too.
Many thanks to Arctic Adventures for this outstanding complimentary excursion called "Blue Ice". All opinions, as always, are our own.