Pushing My Limit on Cape Breton Island
Words by Dalene Heck / Photography and Videography by Pete & Dalene Heck
I had gotten cocky.
We were near the 4 kilometre mark, and I felt really good. My legs were a little sore, I could feel my swollen feet press against the restriction of my shoes, but I wasn't doing too bad, considering. After a long period of relative inactivity I felt surprisingly strong and ready to continue.
We were at a pivotal point on the Skyline Trail in Cape Breton Highlands National Park, having just returned from where the boardwalk dropped down 400 meters to the final viewpoint. After the ascent back up – a breeze for Pete but an obvious strain for me – we had the choice to turn right and go back the way we came, or we could turn left. That path would be a little quieter and rougher (which made it all the more appealing, especially given that it would have fewer people), but it was 2 kilometres farther.
I lingered for a moment, beaming and in extraordinarily high spirits, before I turned to face the wide ocean view one more time. Just moments ago we had taken a break from the ascent to rest on a bench – we had meant to stop only briefly – but stayed because several breeching whales had come into view. My excitement matched the young boy who sat beside me and our fingers pointed wildly at all of the activity on our horizon. I was mesmerized by the contours of the shoreline and the palette of blues that stretched from sea to sky.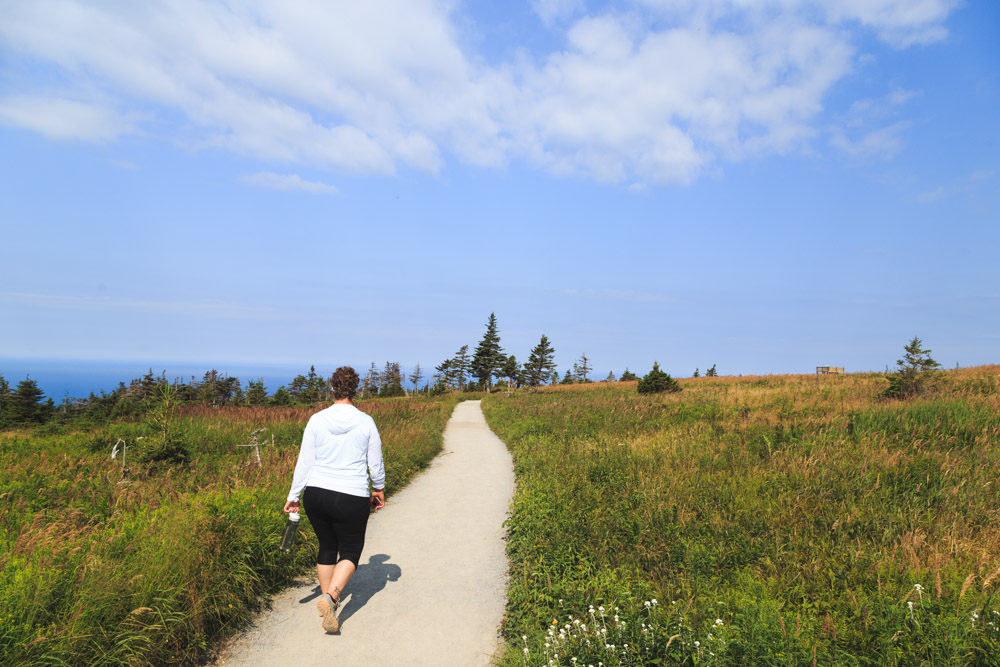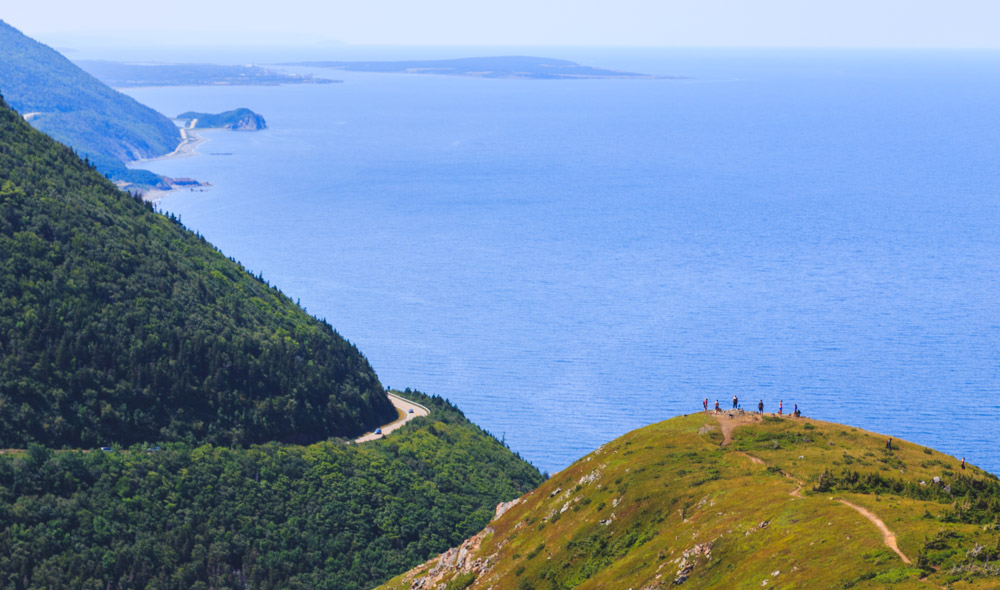 I was feeling bouncy at that point. Just to be out and in the fresh air was a win for me. Every kilometre of walking was a marker of how far I had come since last fall. After spending 900 hours in hospital beds over 5 months, my strength was a fraction of what it was; my muscles were underused and mushy. Not to mention the chemicals that flowed through my body and the mental strain of it all worked to weaken my condition and make even walking a chore.
But we arrived to Cape Breton at a perfectly opportune time. For two weeks prior in New Brunswick, I had gently introduced more activity into my days. As well, I had convinced my doc to give me a week break in medication. Within a couple of days of stopping, I felt a breakthrough in energy. It would probably not be substantial by anyone else's measurement, but it was monumental to me.
And at the Cape Smoky lookout, our first along the Cape Breton trail, Pete and I stood and stared out at the rocky coastline. I felt refreshed by the cool breeze and buoyed by the new energy. I turned to Pete with a desire and an idea.
I wanted to walk, and I wanted to record it.
I'm not one for being in front of a camera, which explains the lack of selfies or why Pete and I typically create videos in which we rarely feature. It's not a fear, it's just a preference. But this time it felt different.
Call it a part of my healing. To write my feelings is one thing – to say them out loud is quite another. Both of these tasks were going to be difficult for me, and both felt like a quest that I wanted to record in detail for posterity.
And it was the intense allure of Cape Breton that encouraged me finally. If I was going to ugly cry on camera (I knew it would probably happen, and I wasn't wrong), then I wanted some beauty to showcase with it. I wanted that to shine through overall.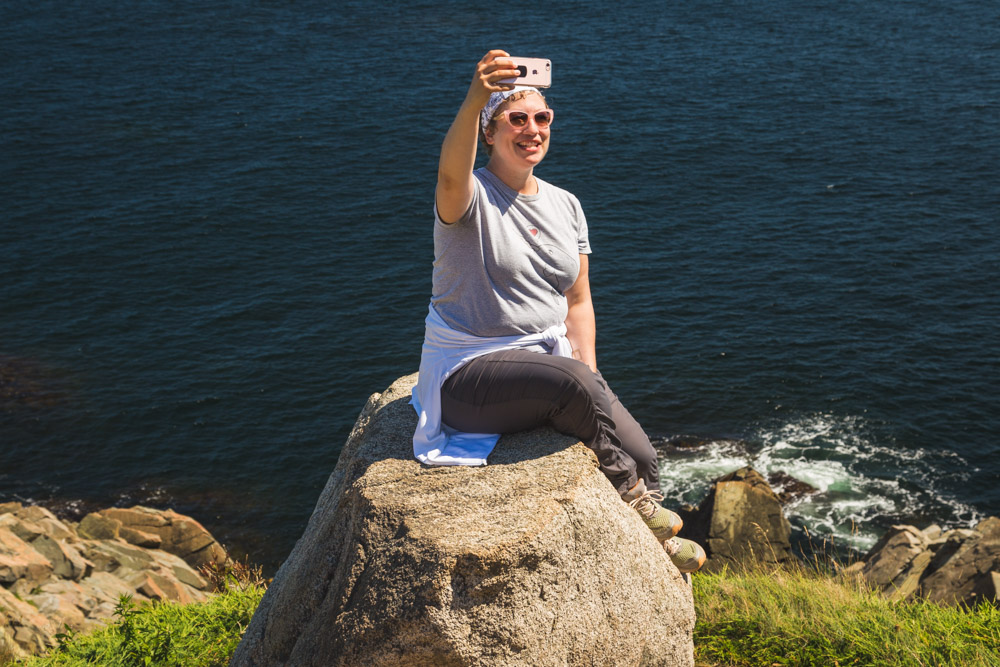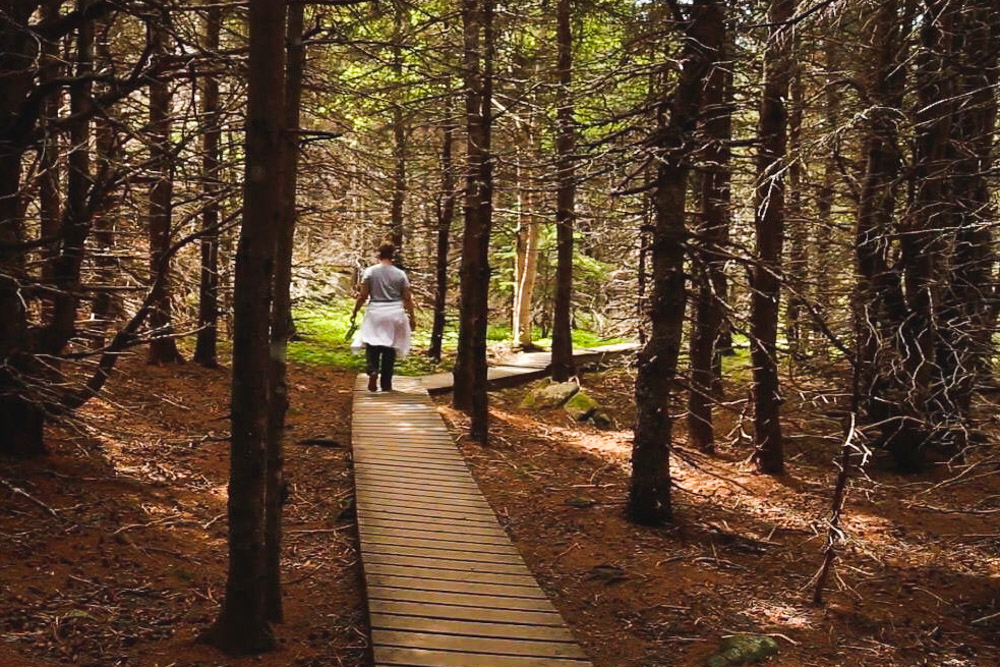 Which brought me to that pivotal point on the Skyline Trail. In the estimation of my energy reserves against how far we had to go, I wasn't sure I had it in me. But I had been seduced by the landscapes that led me to that point, and I desperately wanted to see more.
I turned left, but it wasn't long before I fell apart. At the 7.5 km mark I was swooning from the heat. If I had taken the other route, we would have been near the car already, but instead I still had almost two kilometres to go.
The sun was fierce. I was a puddle of perspiration and my legs were giving out. I shuffled my feet along slowly in the dusty path and stopped to rest often. I had hit my wall. The ugly crying began.
Pete shuffled along with me, offering his arm for support, his hat for more shade, and his water so that I could replenish. I stared down the last stretch with fear of passing out, and dread of the pain that would undoubtedly overcome my beleaguered muscles. But, like the cancer I faced earlier in the year, there was only one way to get through it. And that was to just get through it.
I cried again as we neared the end, overcome by many emotions. Most potent was relief for having completed. Another was anger, for on that one day that I really wanted to just forget about cancer and enjoy the intense beauty around me, it reared its head to remind me that I wasn't done yet. That I am not healed yet. That I have a long way to go.
Pride would come later. And especially, looking back on the photos and the video, extreme gratitude for that experience in one of the most impressive spots in Canada.
If I was going to push my limits, then I am so elated to have done it there.
about the hikes
Had I been more able bodied, I would have loved to hike every day of our week on Cape Breton, and we still wouldn't have covered a fraction of what the island has to offer. But we did manage three outings which put about almost 15 kilometres under our shoes.
MIDDLE HEAD TRAIL
This short hike, at just under four kilometres, packs a big punch. It had everything that I believe to be the foundation for a good trail, with slightly rugged terrain and a large variety of scenery. We lingered in the shade of dense forests and then found ourselves perched on the edge of a rugged coastline with different views from every angle.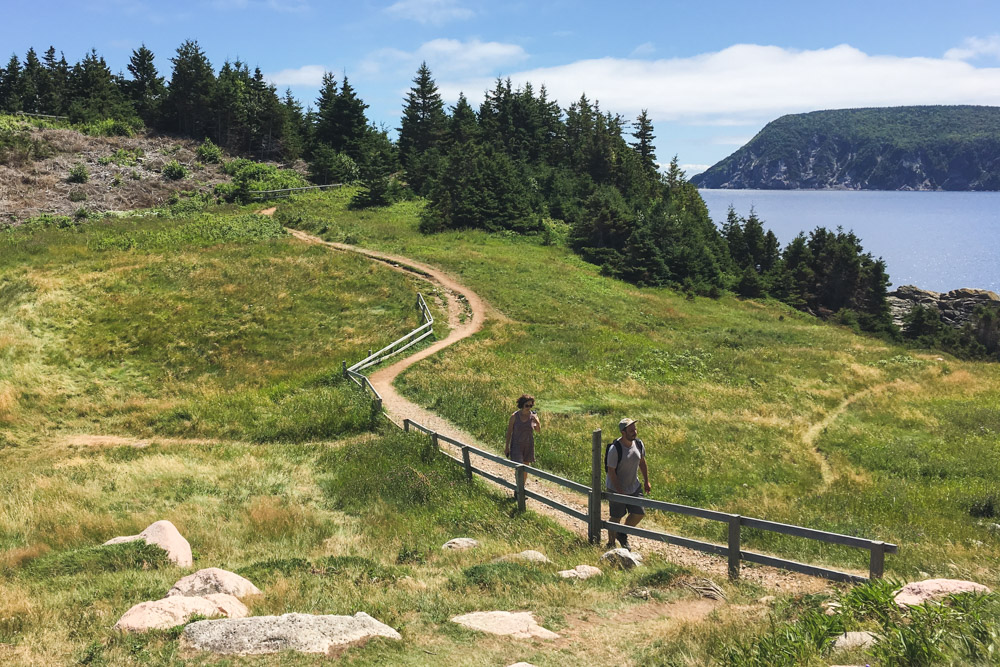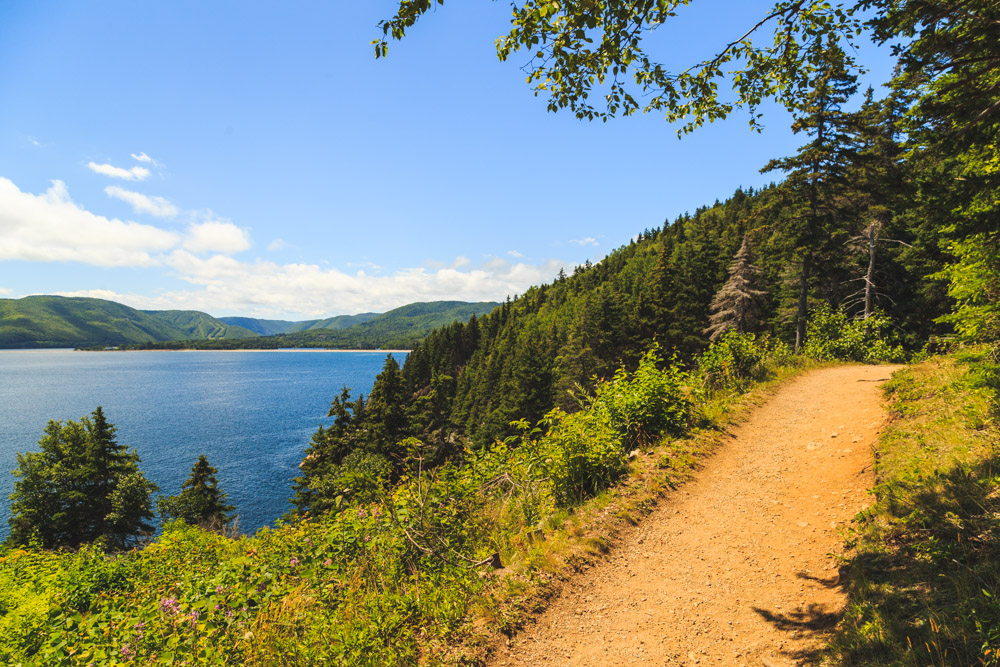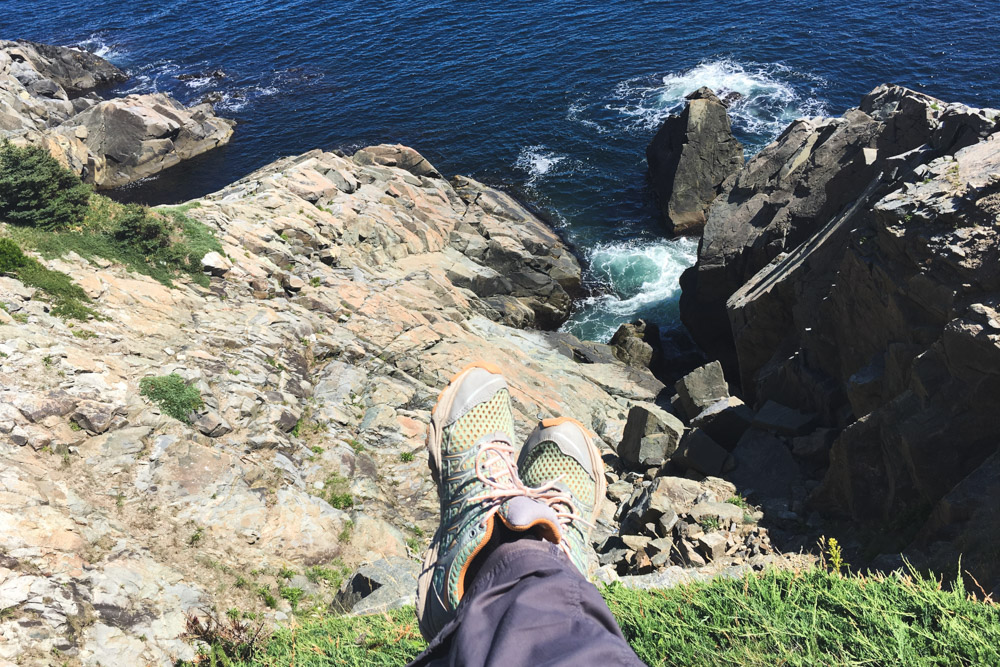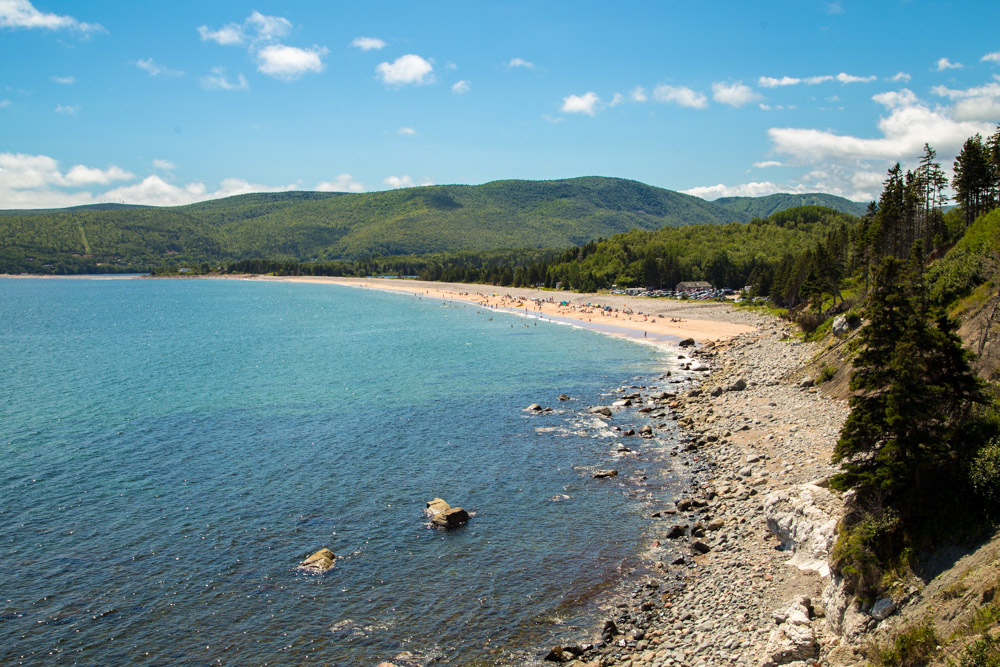 WEST MABOU PROVINCIAL PARK
The park provides several trails – which are really more for strolling than for hiking. We started late in the day and so did the West Coastal Trail which was just under 1.5km and with very gentle incline and declines. Bugs became a factor in the thick bush at the start, so we detoured down to the beach for the return.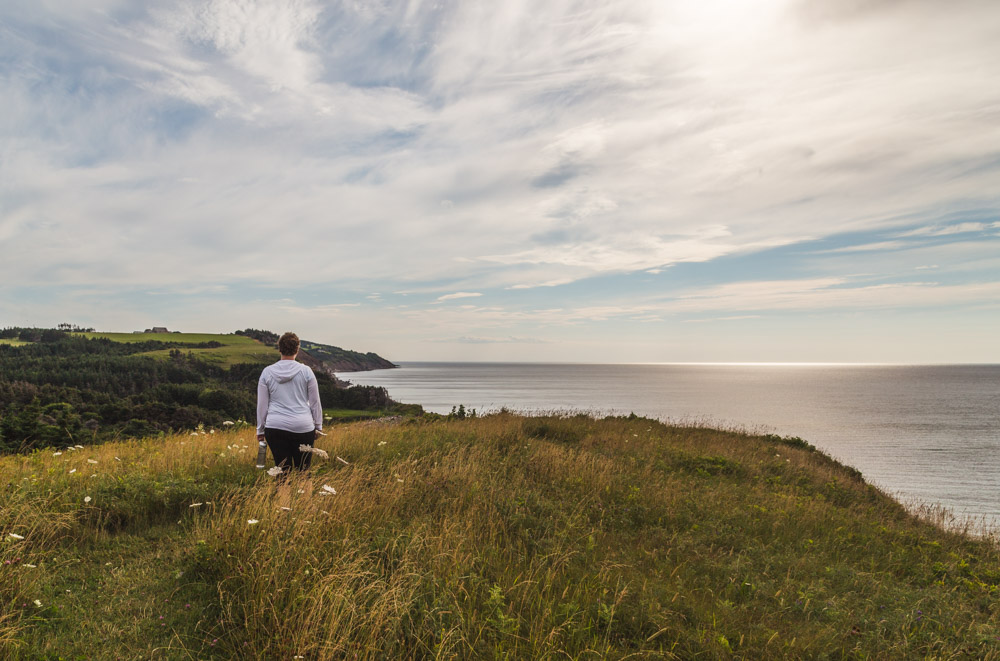 SKYLINE TRAIL
This hike is a highlight of many a stay on Cape Breton, and is easily accessible with well-groomed paths. To the main viewpoint and back is roughly 7.5 kilometres, with the option of instead completing it via a loop to add a couple more kilometres (and to get away from the crowds somewhat).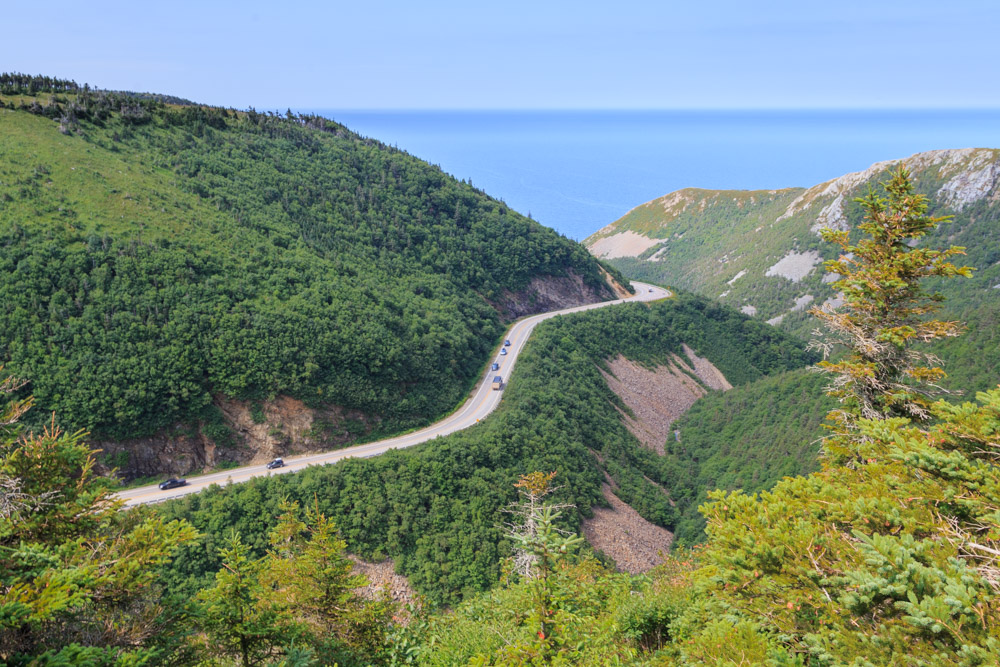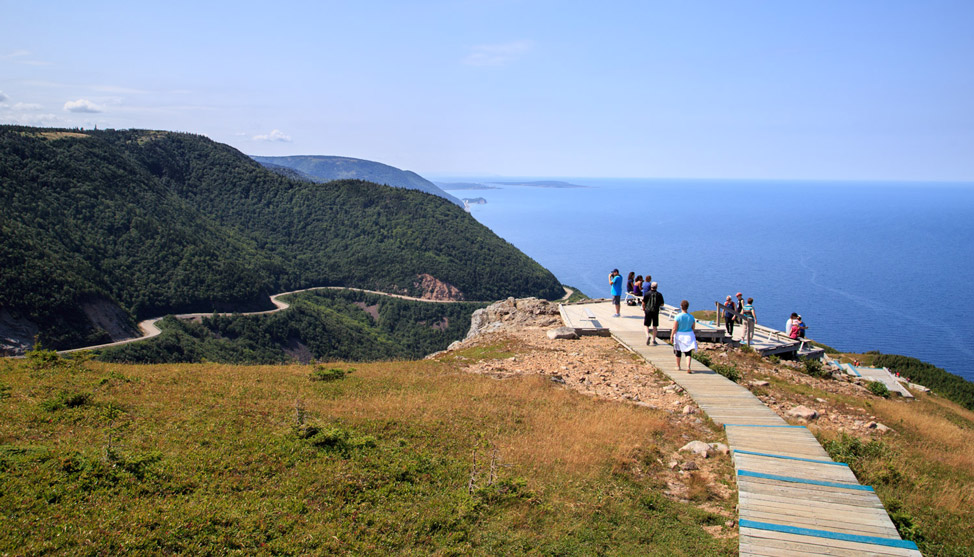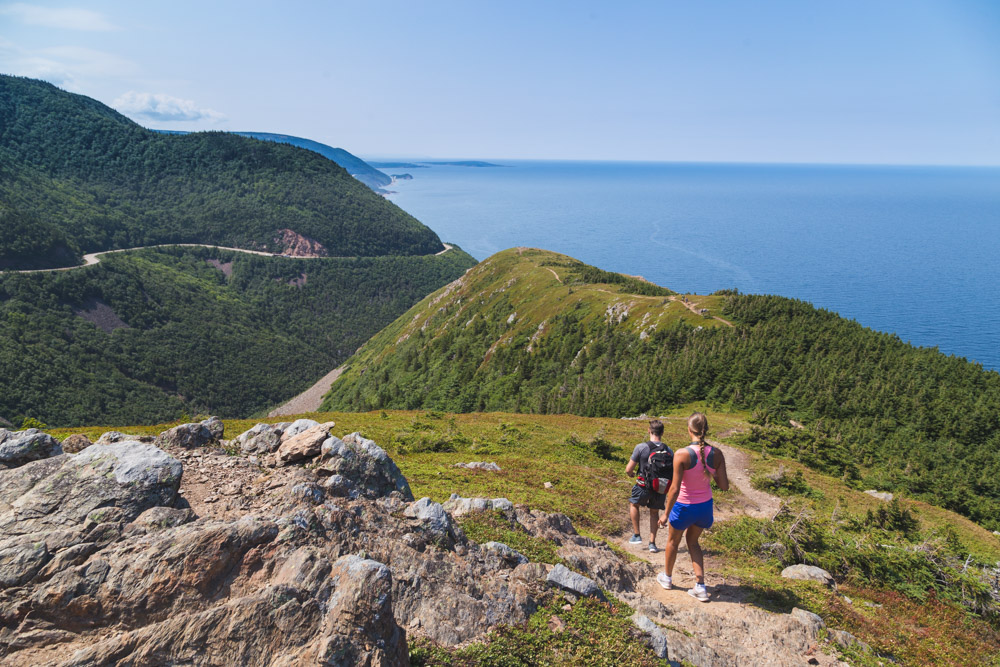 This post was produced by us, brought to you by Tourism Nova Scotia.