From Zanzibar: Tales of an Introvert
Words by Dalene Heck / Photography by Dalene & Pete Heck
If there is any question as to whether or not social media is an effective medium for encouraging travel decisions, then I offer you this (the results of a quick search on Pinterest for Zanzibar).That is what did us in, and the primary reason we chose the Road to Zanzibar tour (although the safaris in northern Tanzania certainly held their own draw). There is just something about Zanzibar that made it a must-see – besides the beguiling images – the name itself might as well translate to exotic in all the languages. We began with Stone Town and its attraction as a historic and mystical waypoint of treasure hunters from around the globe. Then we took in a tour of the spice farms that still make up a big part of the economy.
Following that, it was all about the beaches.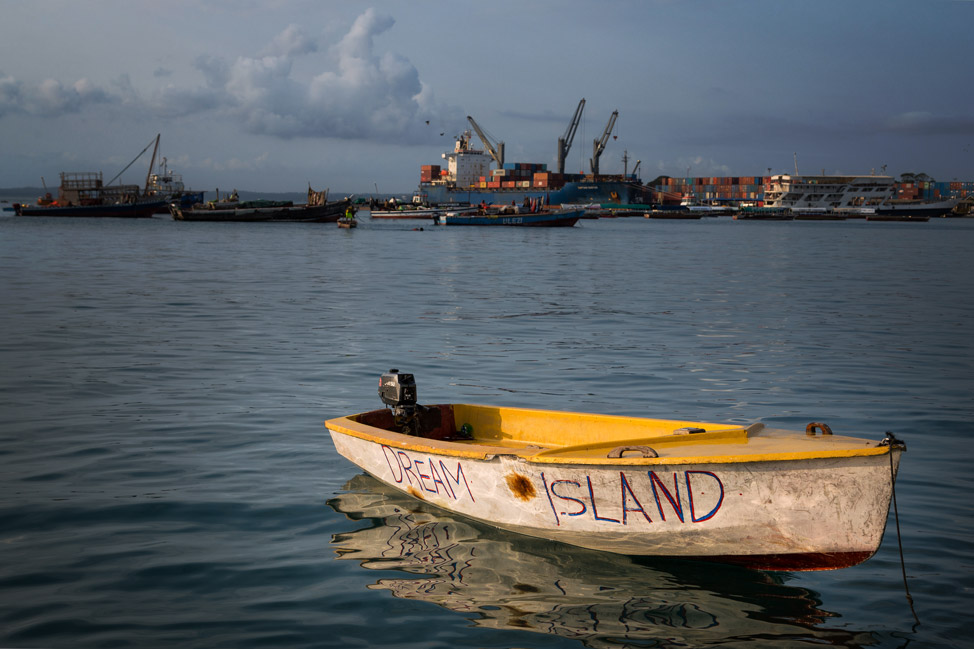 Tropical locales are not our first choice for a destination, but damn, they are a real treat every once in awhile. And in our eternal avoidance of any weather that is too hot for us to handle, we timed it such that we would be in Zanzibar during the southern hemisphere's winter.
Our first stop was the northern beach of Kendwa, where we ventured from bar to beach and back again, getting in the last few conversations with the dozen tour mates we would be saying goodbye to shortly. Group travel is not the norm for us (this was our first in several years) and as fond as I was of our new friends and reliving the tremendous experiences we had just shared, I had to steal away a few solo hours on a lounger. I needed to nurture my introversion and did so under a giant wavering palm. I read, spied on the fisherman, caught up on Game of Thrones (that's a proper beach activity, right?), and also dozed to the sound of rushing waves. After the whirlwind of Nairobi to the Serengeti to the Usambara mountains to Stone Town to here, I needed downtime. I stole away every moment I could and hopefully didn't appear too rude. The weather tried to chase me from my beach chair, but I held fast.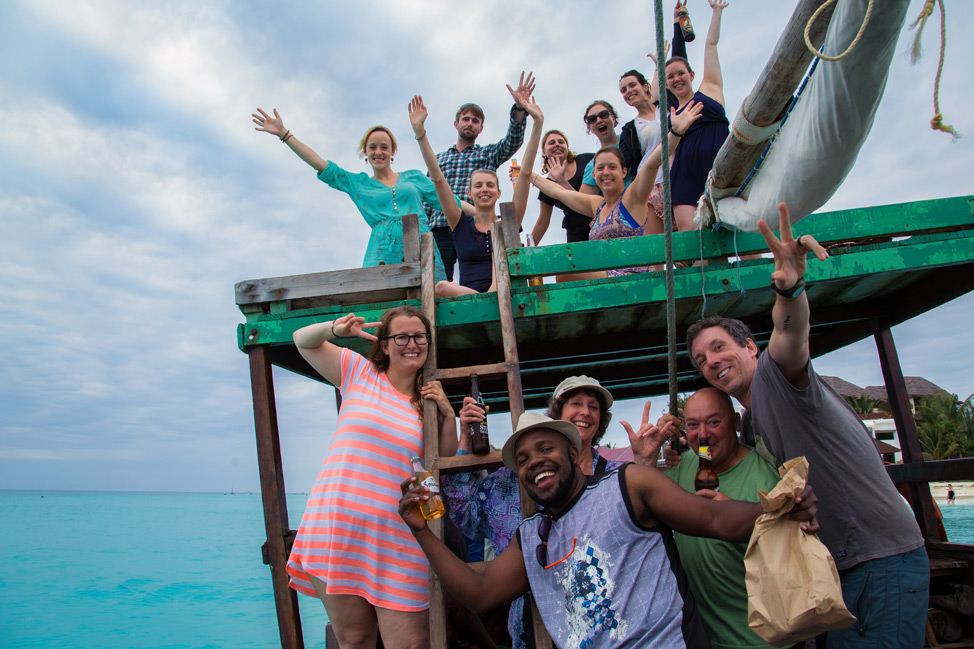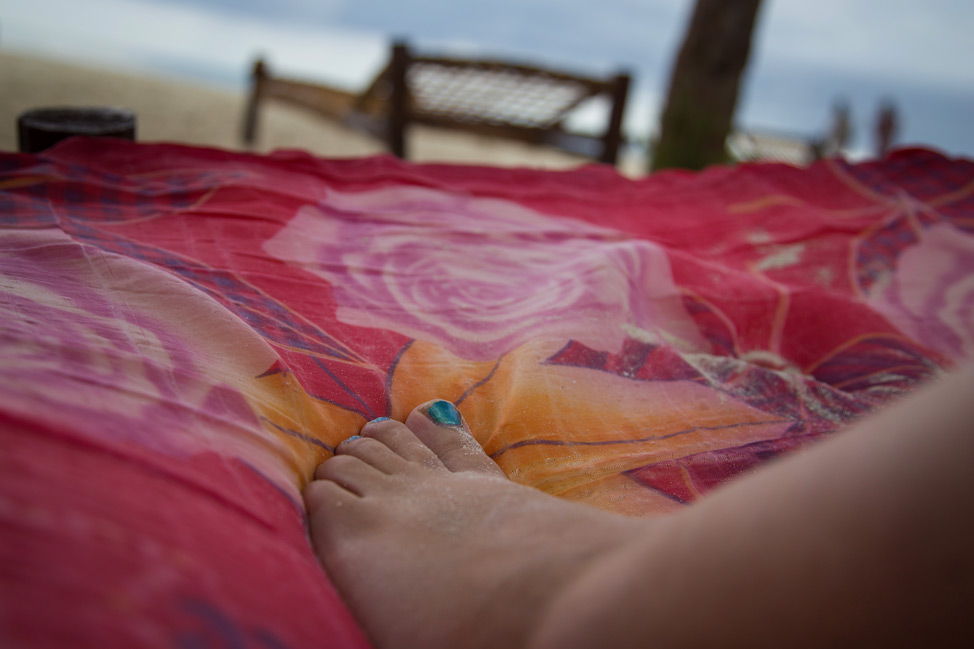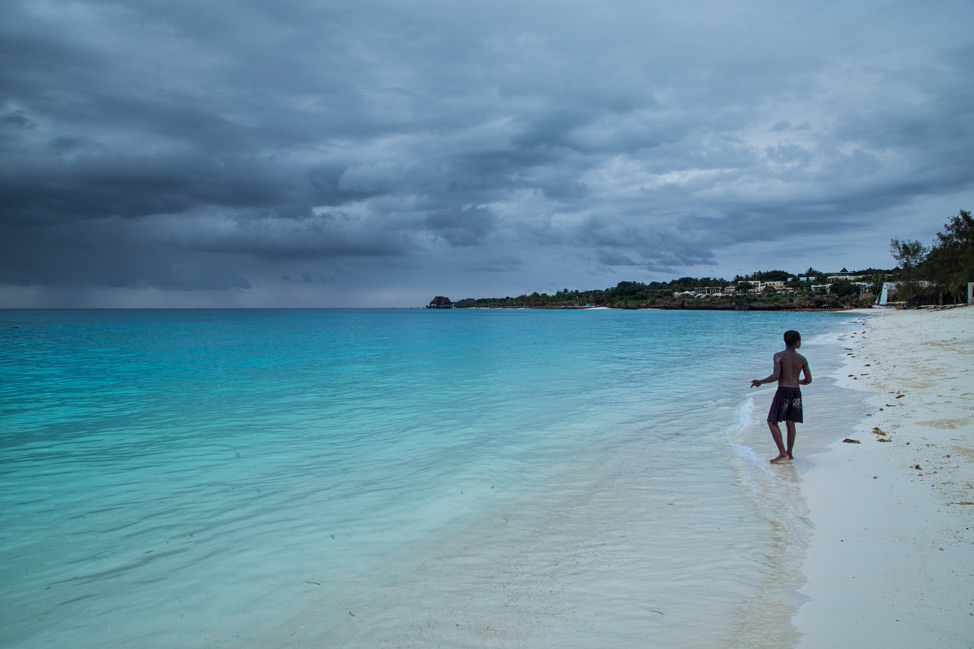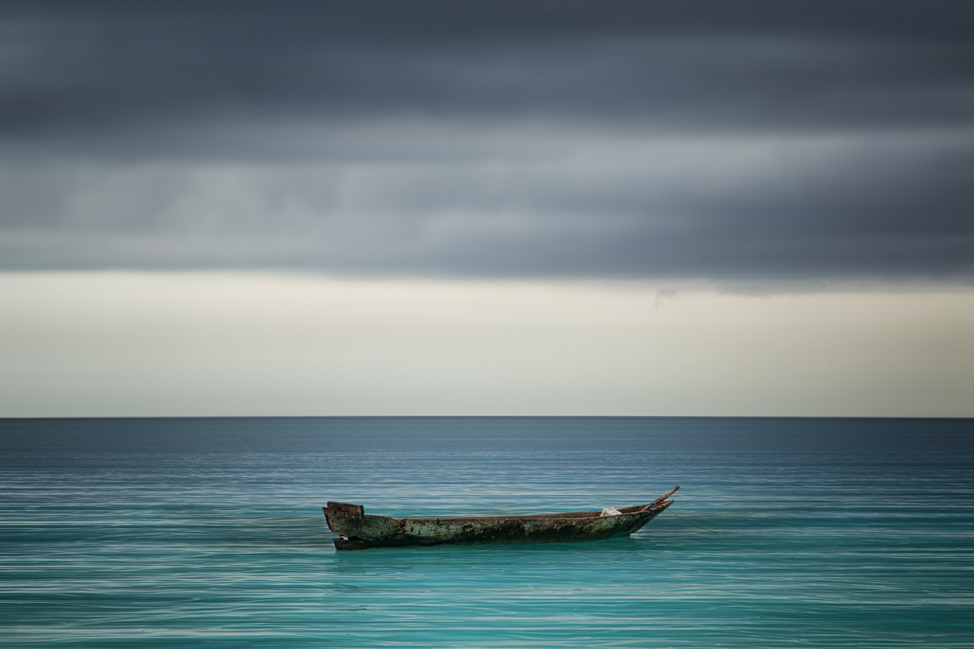 We finally bade a sad farewell to our intrepid crew and moved onto the east coast, having booked ourselves on the island for another week of beachside bliss.
And while our hotel left much to be desired (never fun to have to chase the owners to get towels or have our laundry finally returned after four days), the environment did not. Crystalline white sand was the only thing to separate us from the warm Indian Ocean as we were in a far less touristy space than whence we had came. We were content to plant ourselves on beach chairs and not move for the week.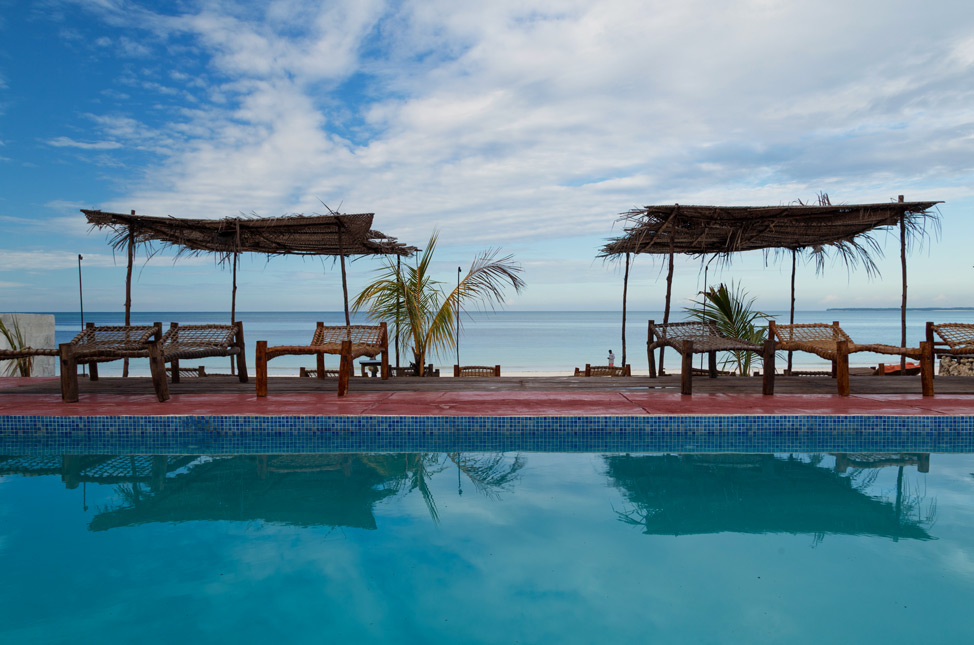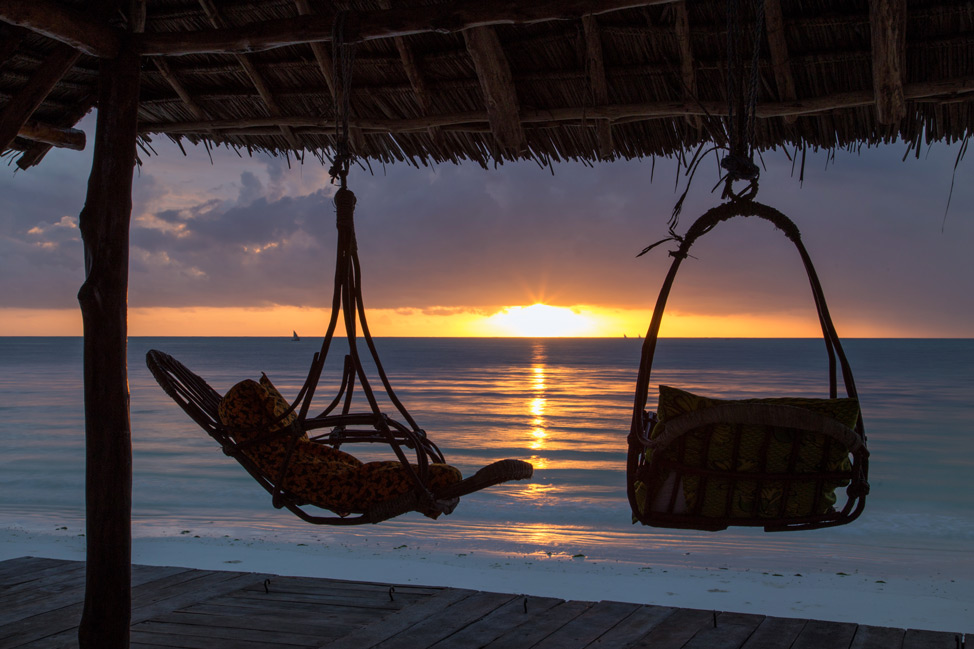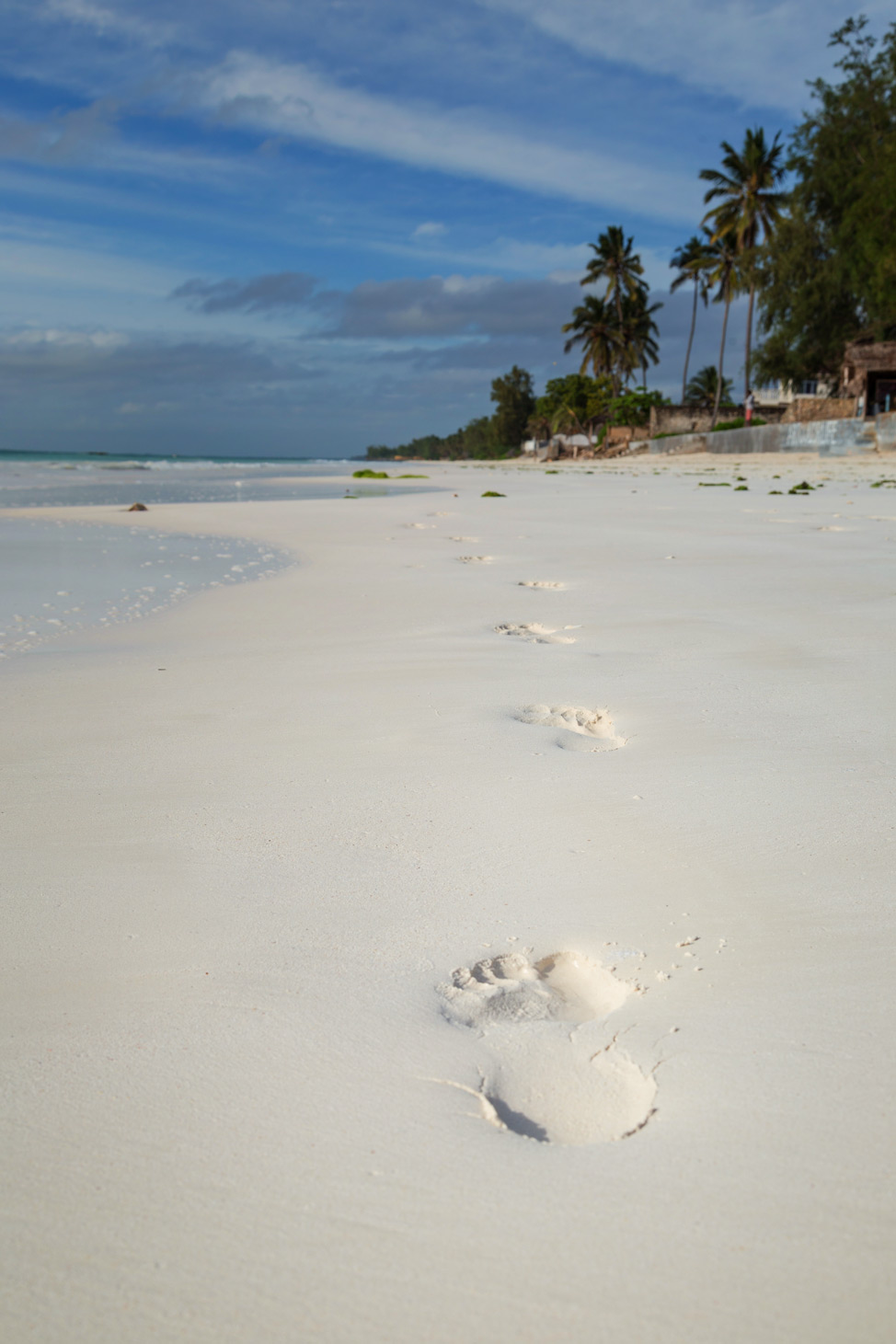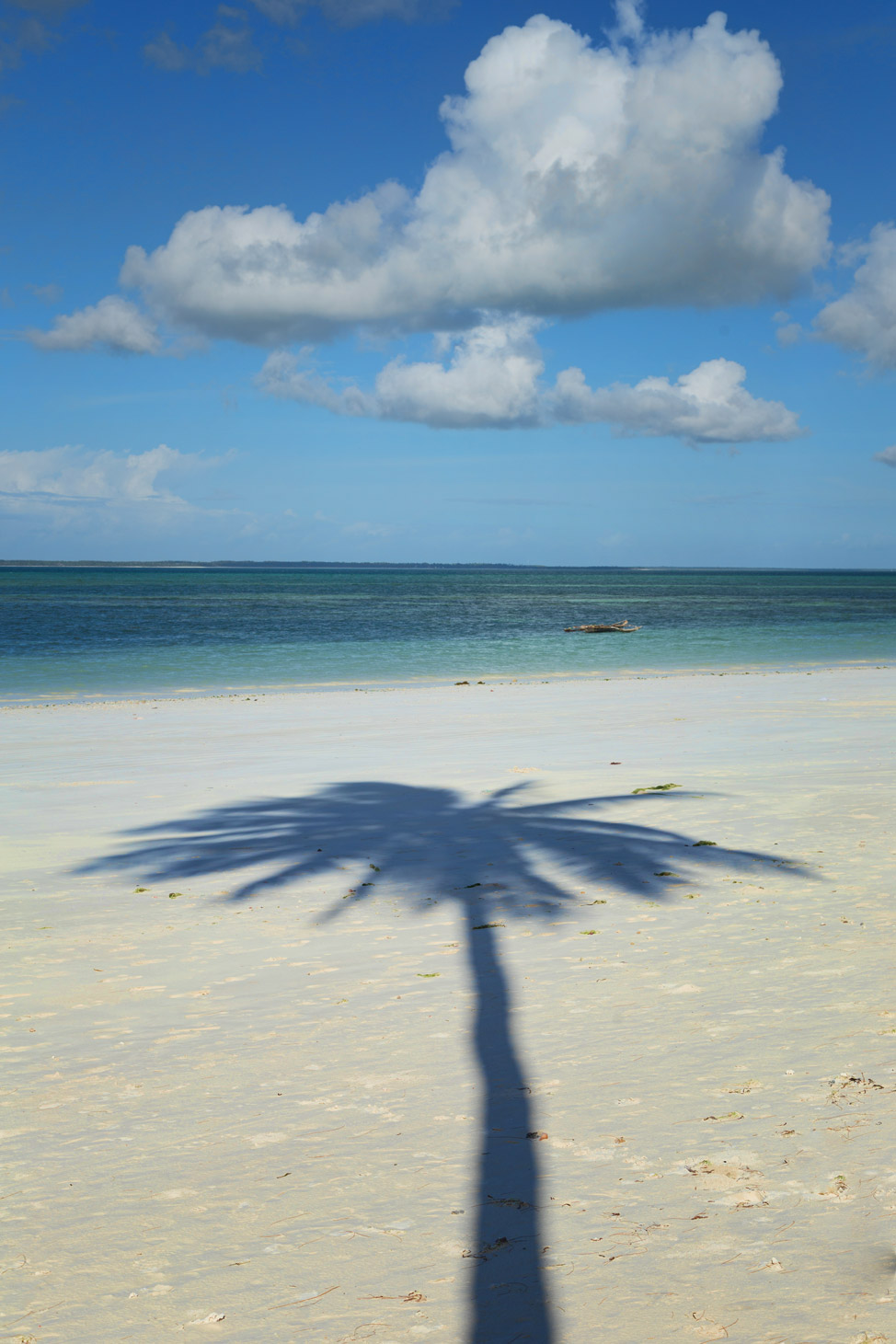 It was a perfect escape to provide me with all the reclusion I longed for.
(I suspect that it may come as a surprise for many of you – given that we seem to be *out there* all the time – that meeting new people and being in the constant presence of others is so entirely draining on me. I don't believe I've always been this way, but travel has inadvertently fuelled my introversion. By moving from place to place, I have no firm community that may harbour expectations of engagement. I can make myself as invisible as I need to.)
And so for that week in Zanzibar, I wanted to lose myself on Uroa beach. I planned to limit my conversation with others and even at times cut off my lovely (but sometimes excruciatingly talkative) husband. That was the plan.
But then the Polish arrived.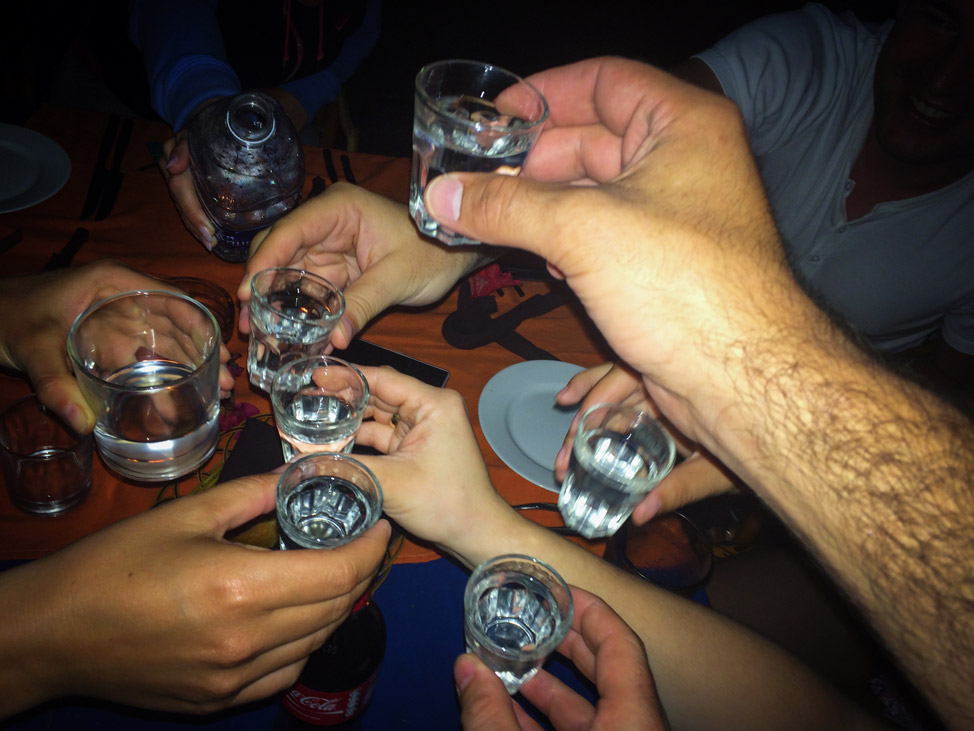 I'm not sure if the Polish have a certain affinity for this idyllic spot in Africa but it did seem a bit odd that six of them showed up at the same hotel. There was one couple on their honeymoon accompanied by two friends, and another couple who now lived in Munich – the latter of whom may just be the dearest pair of people we ever have spent time with. Magda was all smiles and high pitched giggles, Piotr was so clearly enamoured with every single thing she did. They brought a rush of love and energy to the otherwise serene hotel, and as much as my inner introvert raged at me for more quiet, I was also completely drawn to them.
As such we decided to share the Pinterest obsession that brought us here in the first place, and we jointly split a taxi to take us to The Rock.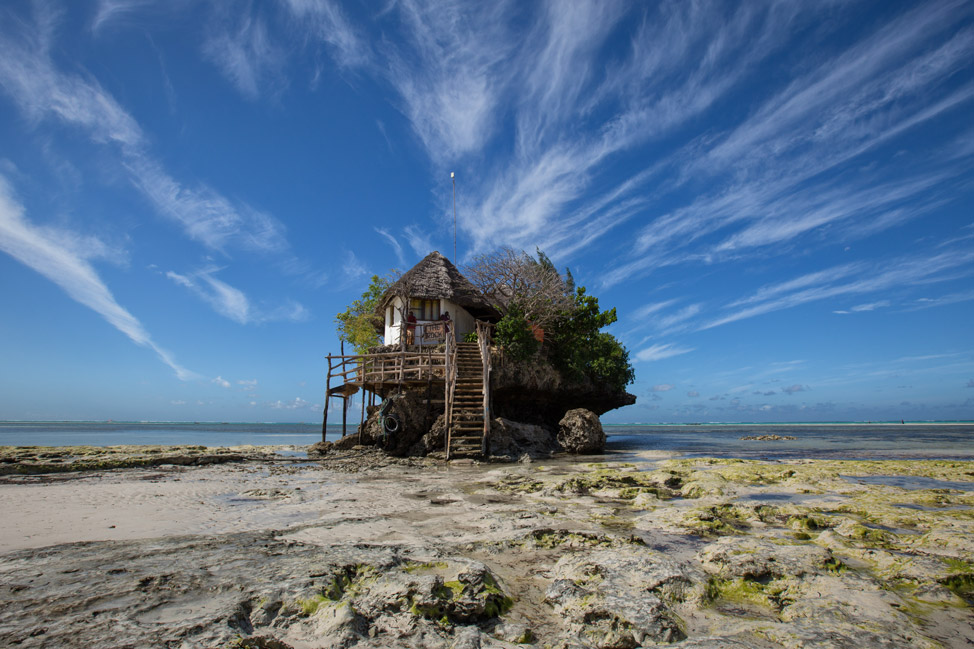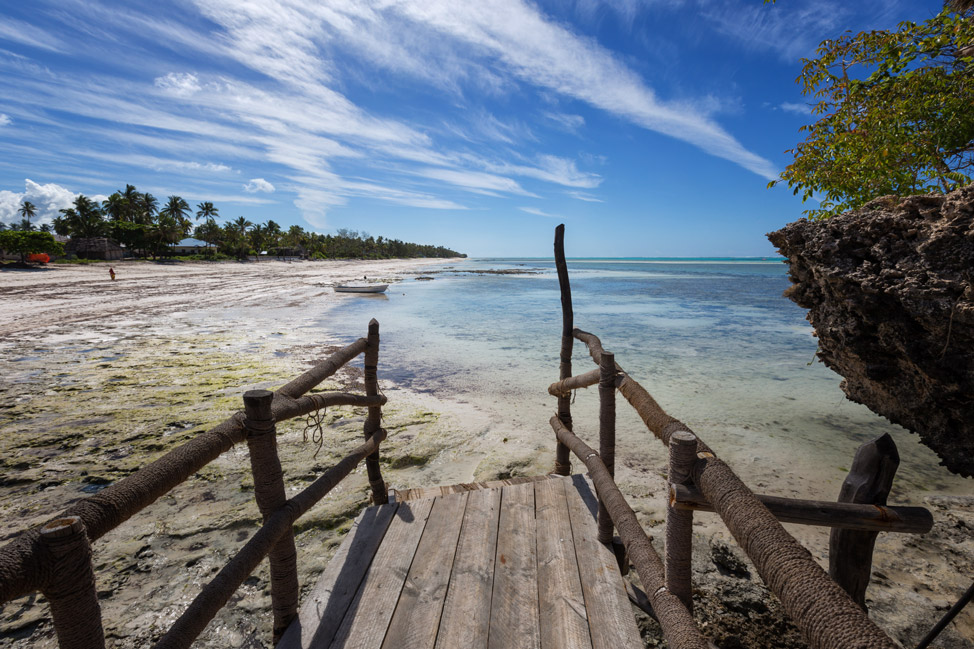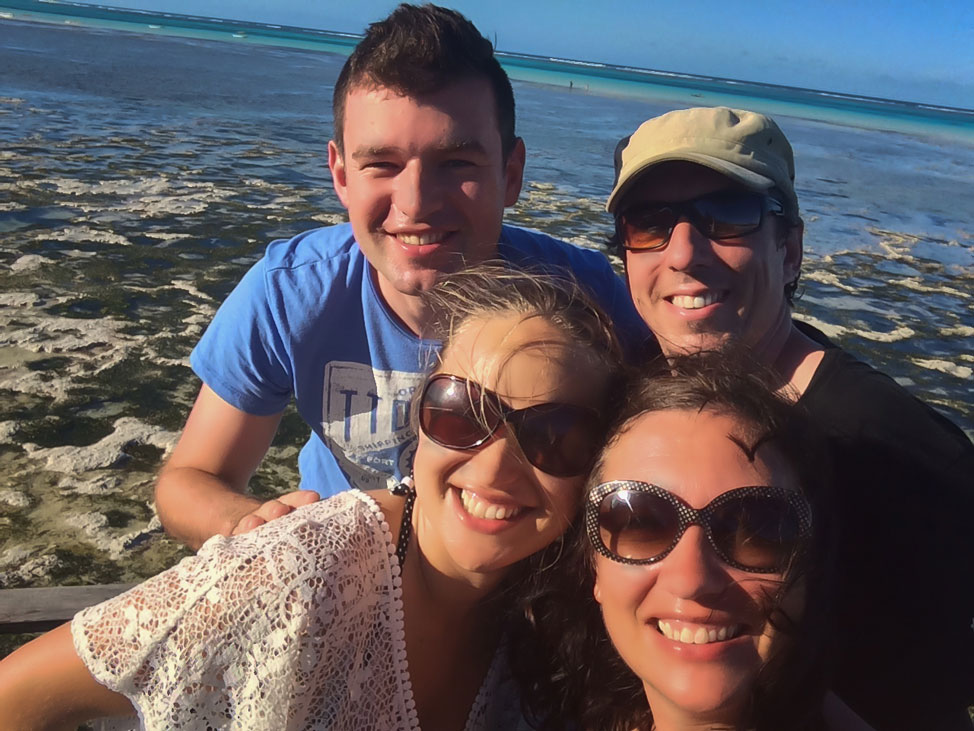 We will admit that a large part of our desire to visit Africa was based solely around dining at this one restaurant, but the whole day turned out to be an event onto itself. The food was as delicious as the view (with an elevated price to match of course), but we didn't stop there. We charged our taxi driver with taking us to his favourite beaches in the area so we could decide for ourselves which was best. We entertained Piotr's many questions about Canada and relived some of our favourite stops in Poland. Dance music rippled through our conversations and we spent most of the day in pure laughter.
There ended up being no clear winner for best beach (as usually is the case in such quests). The differences among them were barely distinguishable and cemented the fact that this little archipelago truly is a piece of paradise.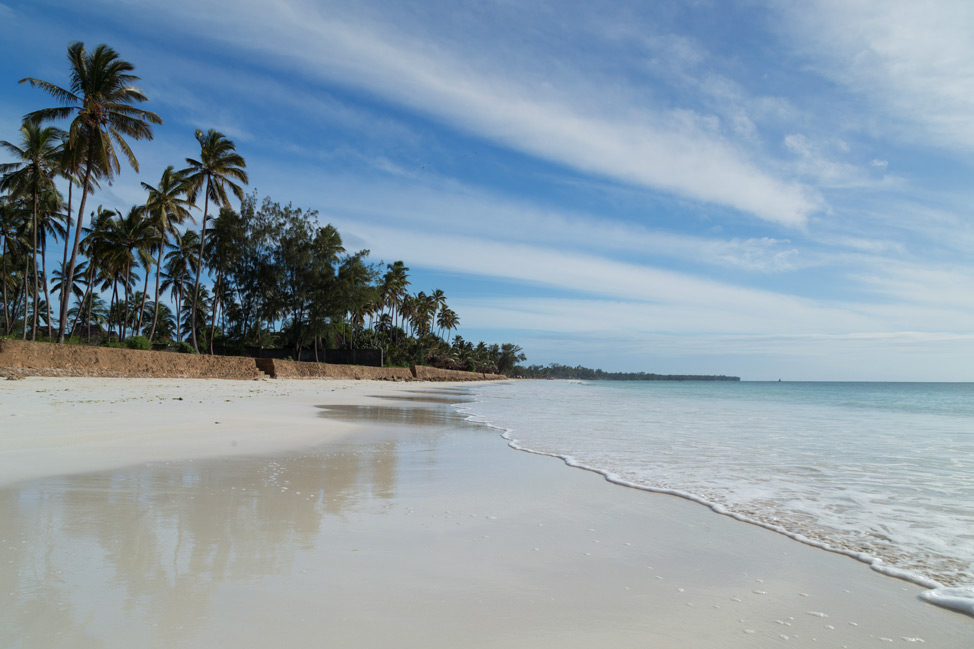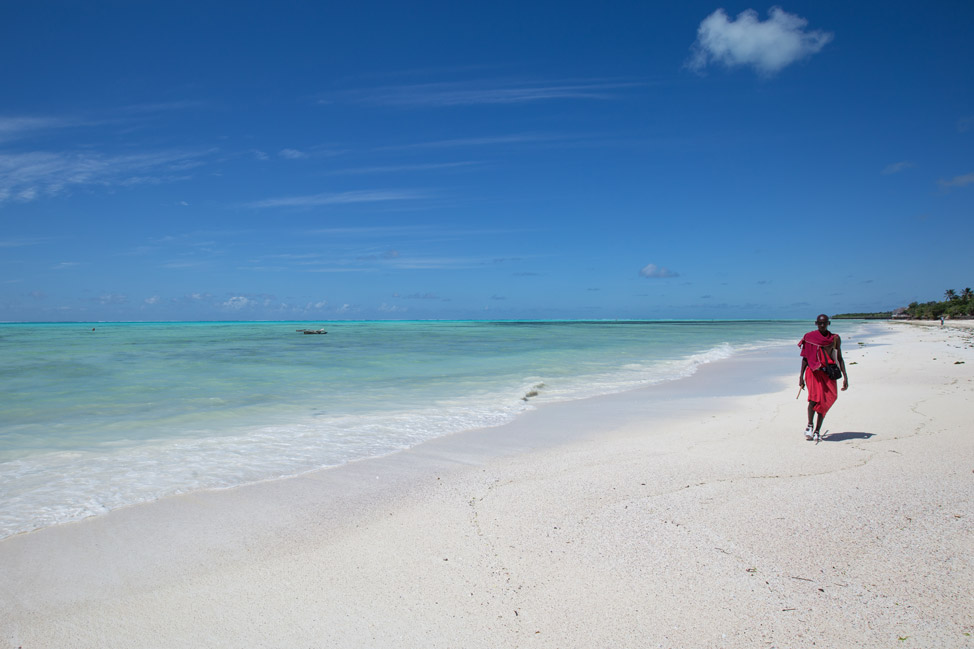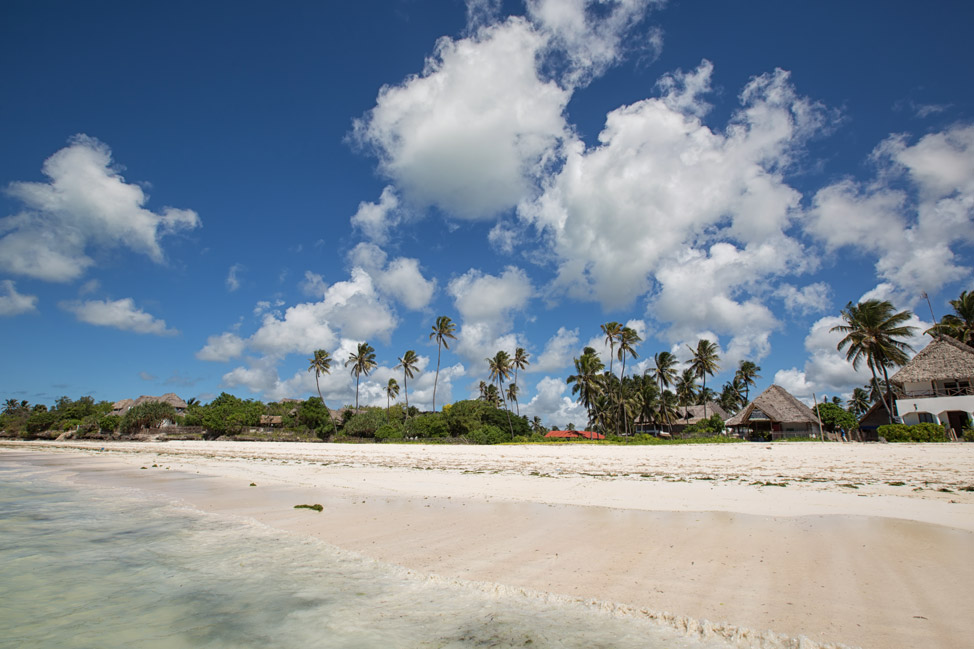 But for as heavenly as it was, having lived up to all expectations, my time in Zanzibar will not be remembered for that. It will be for the sweet friends that we made and the personal reflection it enabled, causing me to consider the boundaries that I feel I need to push. There is nothing wrong with being an introvert (don't get me wrong), but I wonder if I don't sometimes use it as an excuse. Or maybe I just haven't found the right balance yet.
And I wonder what I may have already missed out on because of it.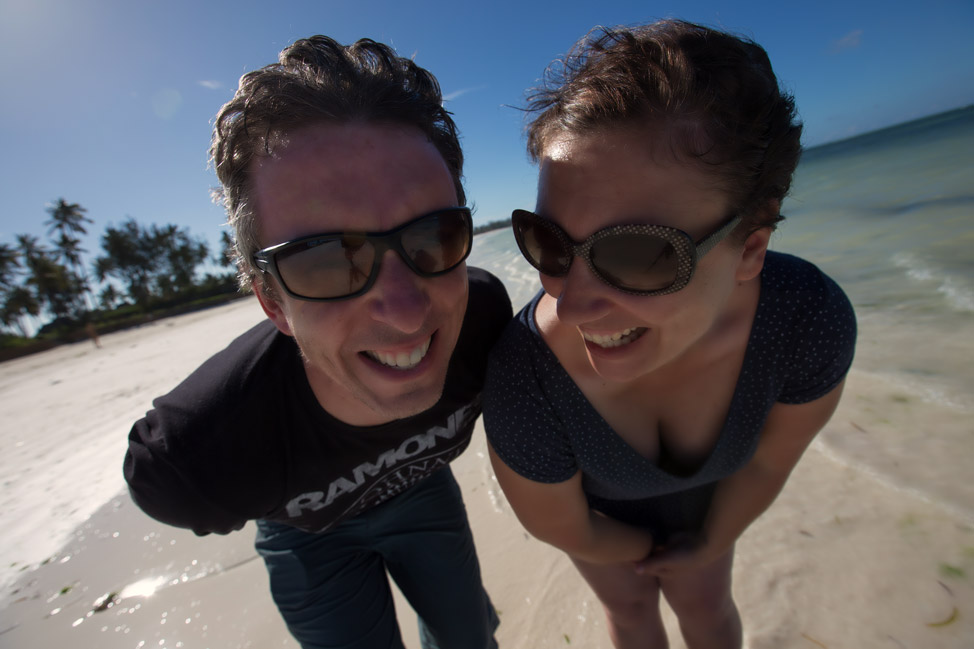 how to do it
For the majority of our time on Zanzibar, we stayed at the Moonshine Hotel on Uroa Beach. The views were divine but the service was lacking. As it is under new ownership I expect that they are just finding their way. We sincerely hope that it improves as it really is a fantastic location and facility.We arrived to Zanzibar by ferry from Dar Es Salaam (included in our Intrepid Travel tour), but returned to the mainland by our own accord. We decided to go by plane instead and were so glad we did. For only a few dollars more, we avoided a long ferry ride plus a cab to the airport. In fact, because the flight was so short (15 minutes only) and we left earlier than scheduled, we actually landed before we were scheduled to depart. First time we've ever been able to say that. 🙂
Our trip to Zanzibar (as far as our stay at Kendwa Beach) was courtesy of Intrepid Travel. All opinions, as always, are our own.