Words by Dalene Heck / Photography by Pete Heck
One thing that we love to do in every new destination is scramble up to it's highest point and gaze at the overall view. In New York, there seems to be a lot of debate over where the best vantage point is.
Rockefeller Center or the Empire State Building?
Most people we talked to said to look no further than the "Top of the Rock" (Rockefeller Center). Being a little further north, it allows for better views of the expansive and beautiful Central Park.
But, why take any chances on choosing the wrong one? We decided to see both for ourselves.
Top Of The Rock
It was a hazy day with a chill wind, but the views across all of Manhattan were stunning.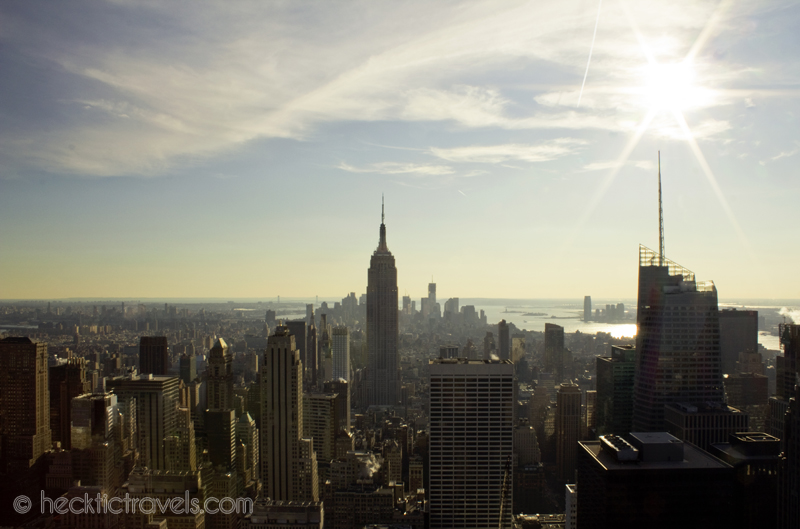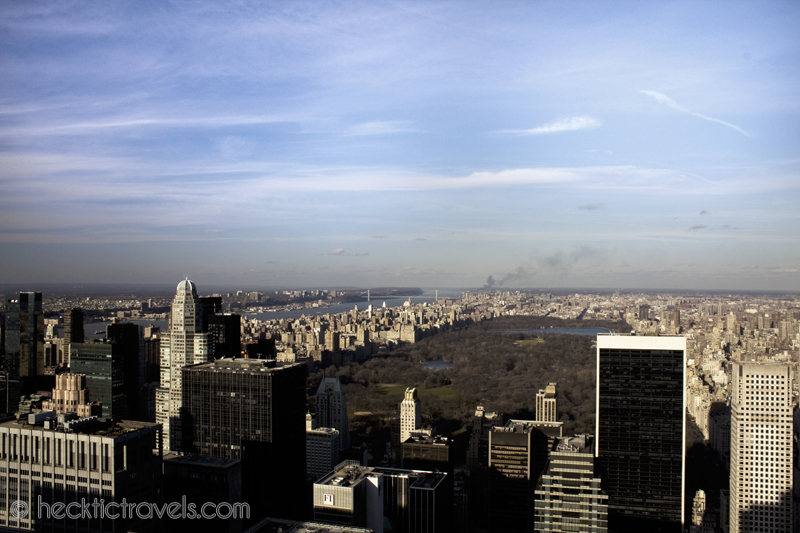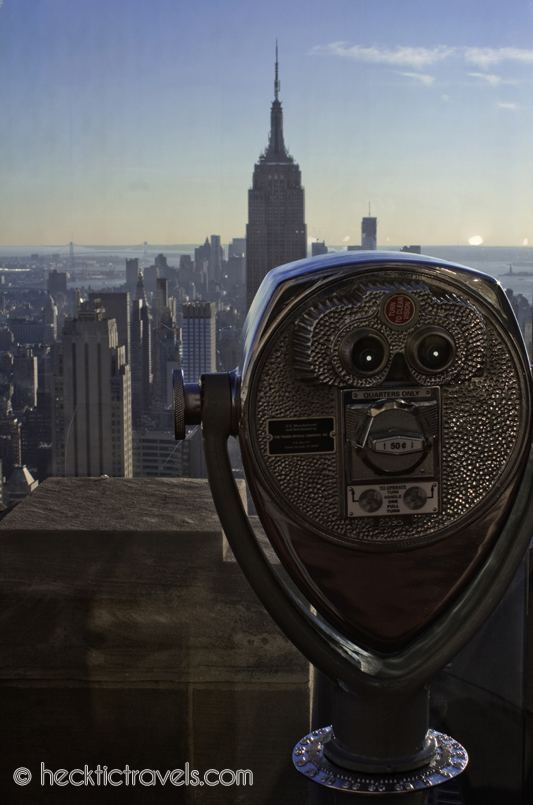 Empire State Building
Though we couldn't really see Central Park, LOOK at this amazing sunset.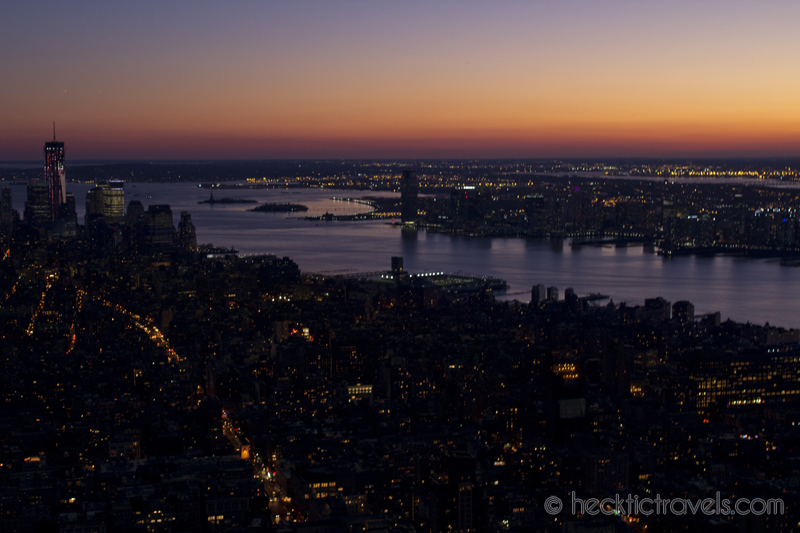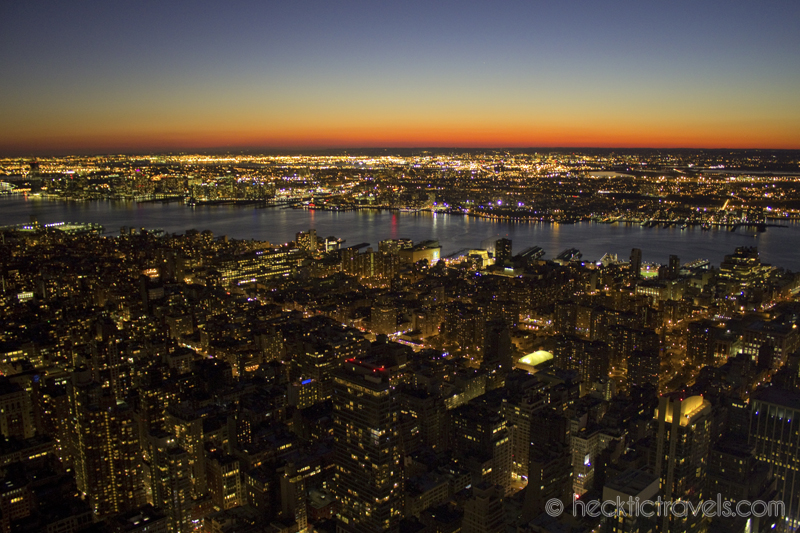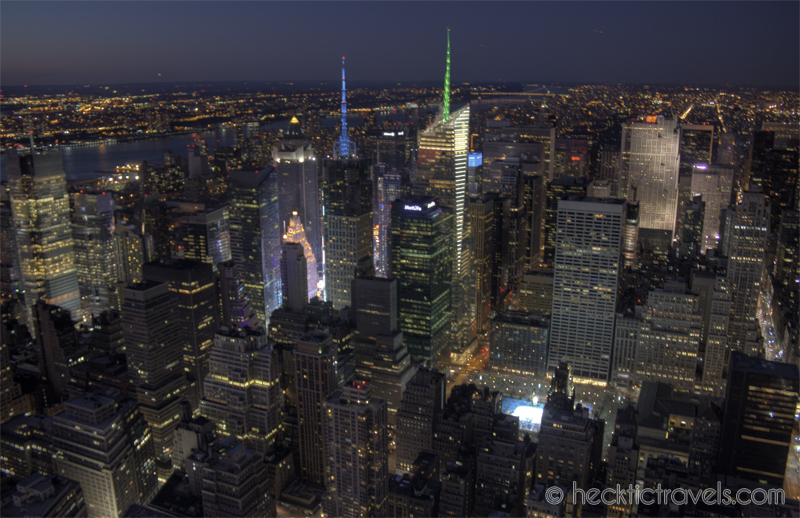 Our decision? Ehhh, inconclusive. I know, I know, a total cop-out. But while we may give a slight edge to the Empire State Building, I believe it would only be because of the stunning colors in the sky at the time. Seen at the same time, we are sure that the Top of the Rock would be just as good, if not better.
**********
Special thanks to NYC: The Official Guide and CityPASS for the complimentary passes to the Top of the Rock and the Empire State Building.