Belize Cave Tubing: EVERYTHING You Need to Know
Words and Photography by Dalene Heck
Nas and I joined the line of would-be floaters making their way to the rivers edge. Two stood men stood below us on a small platform at the bottom of a rough ramp, gently setting people out on the river.
I grimaced. Choosing my activity for this day, unbeknownst to me, meant sharing my experience with hundreds, maybe even thousands, of day trippers from the four cruise ships in port at Belize City.
All cruise ship passengers were being shepherded around in large groups, their tubes attached to one another and a guide paddling in front to move them along. Some were loud, boisterous even, and all were affixed with head lamps that lit up the otherwise pitch dark caves.
I was eager to break from the herd, and immediately accepted Nas' offer to instead paddle upstream in the mouth of another dark cave, one that would be ours and ours alone.
The others watched on quizzically as we began moving in the opposite direction. Soon we were away from their chatter and beams of light, and only our voices echoed in this passage of the Caves Branch River.
This was Belize cave tubing at its finest.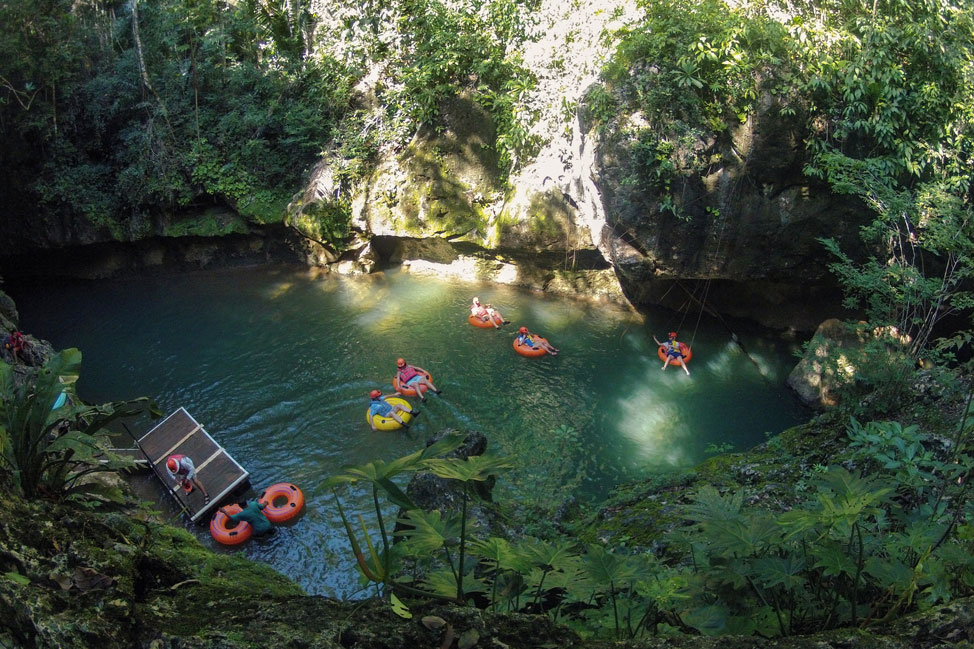 Belize
Belize is a small country in Central America, renowned for its natural beauty, cultural diversity, and vibrant ecosystems.
With English as its official language, it's a popular destination for eco-tourism and offers pristine beaches, lush rainforests, and ancient Maya ruins.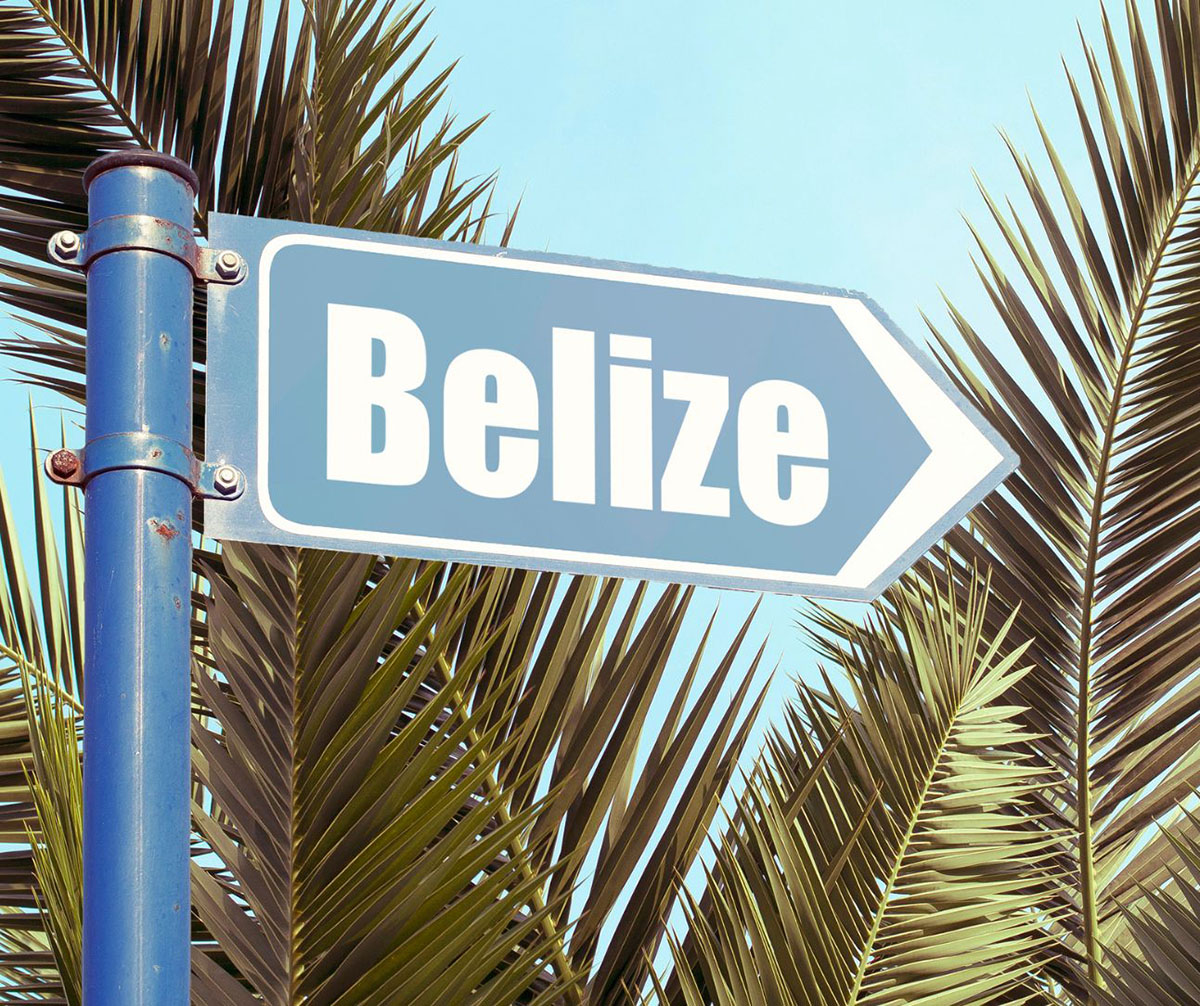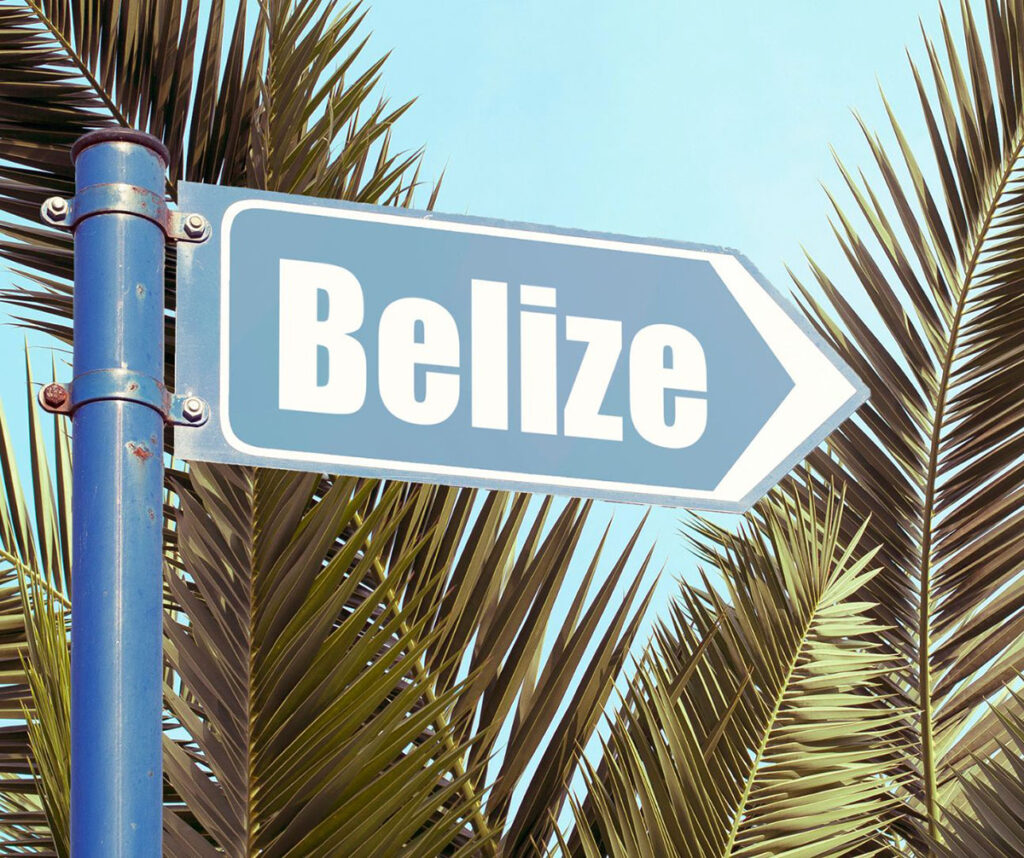 The country is also home to a large network of refreshing caves and vital nature, making it a haven for adventure and relaxation seekers alike.
There are few places quite like Belize.
Tips for Belize Cave Tubing
Where Cave Tubing is Located
Some of the best cave tubing in Belize takes place on the Caves Branch River. The River flows through the Cayo District, which is in the western part of the country.
This river is known for its extensive cave systems, including the famous Actun Tunichil Muknal (ATM) Cave, which is a popular destination for cave exploration and archaeological adventures.
The river and its surrounding area offer stunning natural beauty and opportunities for outdoor activities like cave tubing, jungle trail hiking, and wildlife watching.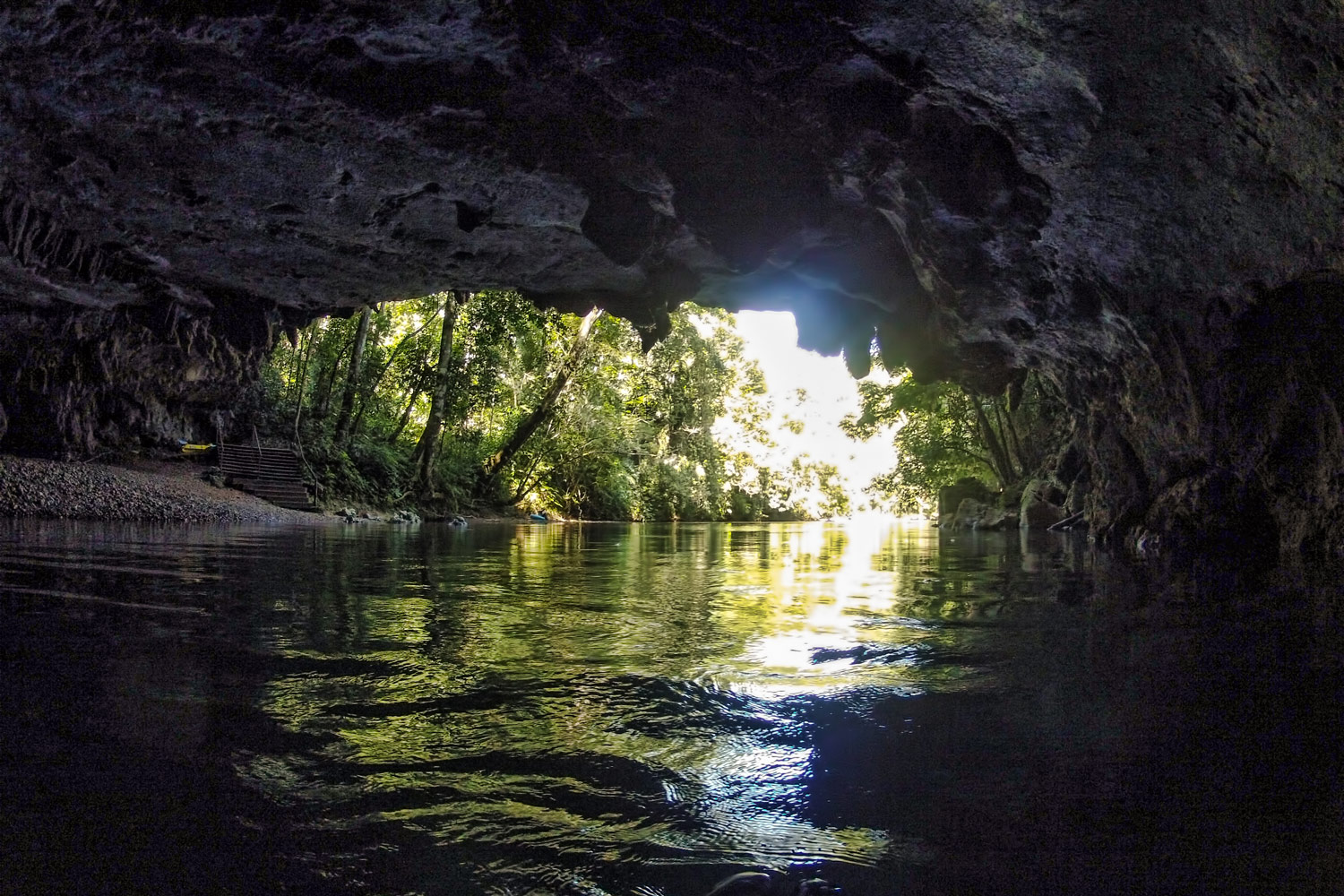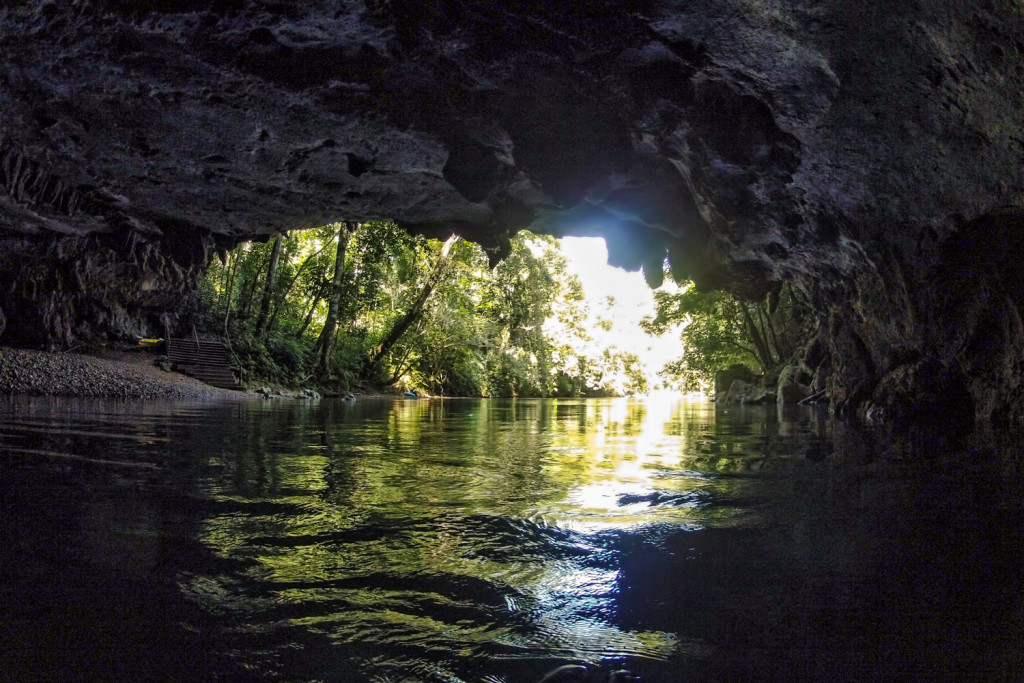 How To Get There
To get to Caves Branch River in Belize, you'll first fly into Belize's Philip S.W. Goldson International Airport (BZE) in Belize City.
From there, you can take a domestic flight or ground transportation from Belize City to Belmopan or San Ignacio, both near the river.
Arrange transportation to the River, either by renting a vehicle, hiring a taxi, or joining a guided cave tubing tour. Many hotels in the area offer cave tubing tours, which make a great starting point for river adventures.
Remember to plan ahead and check for transportation options and current weather conditions for a smooth journey.
Practical Information
If you prefer dry, sunny weather and a bustling tourist scene, the best time to visit Belize is between November and mid-April.
If you want to avoid crowds and don't mind occasional rain, the green season can offer a more budget-friendly and peaceful experience.
It is always recommended to travel with experienced Belizean tour guides, rather than attempting to do adventures on your own.
A cave tubing tour with a trusted tour company will be much safer, and will result in an exciting adventure without any worry.
What You'll See Inside The Cave System
You'll move slowly upstream through limestone caverns, geological formations and other interesting things within the cave system, seeing very little in the darkness.
Of course, there are some spots with crystal blue waters from streaming sun rays from above.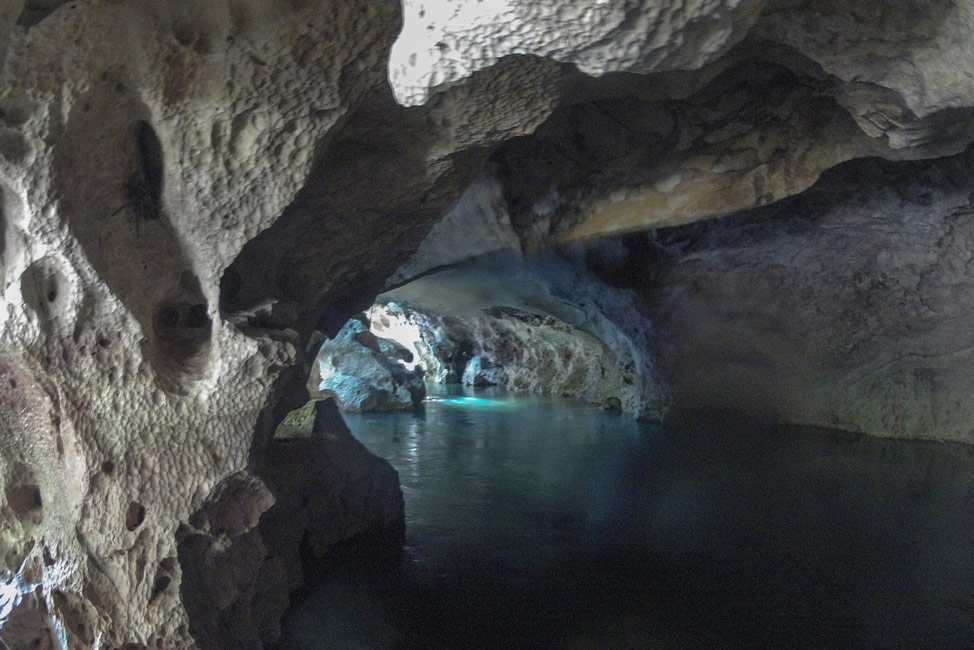 There are over seven miles of caves and lazy river, with archeological evidence indicating that the Mayans used it as a ceremonial center.
Mayan Mythology
The ancient Mayas regarded these spectacular cave systems as a sacred underworld.
Mayas considered caves the holiest and most sacred locations on Earth, forming a mystical realm beyond conventional notions of time and space.
They believed that within these caverns resided divine beings, and it was in these sacred spaces that Mayan priests engaged in spiritual communion with them.
The caves served as impressive sanctuaries used by the Mayans for rituals and other serene experiences.
What To Wear Belize Cave Tubing
Tip #1: Water shoes.
Water shoes will keep your feet safe while walking to and from the water, as well as from potentially scratching them on anything beneath the surface.
Plus, it's an added level of bravery if you're uneasy in the dark cave system.
It is also recommended to wear a bathing suit, alone or below additional clothing.
Don't forget your sunscreen and bug spray!
Our Experience
Without Pete to calm my fears of bats, bugs, and all things crawly, Nas had attached our tubes so that I wouldn't be venturing far on my own, and thankfully so. His paddling meant that I could take my time capturing images, and turn upwards to peer at the formations along the ceiling when I was brave enough to gaze upon the nether regions.
I breathed a little easier as we crept to the end of that cave, and into an open space where light tucked around corners and shone spotlights on the murky green water.
"The water is so dirty from the recent rain", Nas said. Only at the water's edge could we see the array of colors in the shiny rocks at the bottom. We disembarked our tubes and I used mine as a padded seat while Nas began to tell the history of the Mayans and their caves. Little did I know that at that time, Pete was hearing a near identical rendition on his excursion.
After an hour of being fully captivated by his tales, along with some from his own family, we returned to the tubes and shortly to the crowds downstream. I desired to retreat back to our own little enclave, but we instead managed to find our ways around them, and even made it a game to do so. We slowed down when big crowds were ahead, casually criss-crossing to kill time, or if we caught up, we paddled furiously to get by. Nas pulled over at one ledge and we got out, he helped me over slippery rocks to another small opening. We stood at a tiny cliff's edge with crystal clear water below.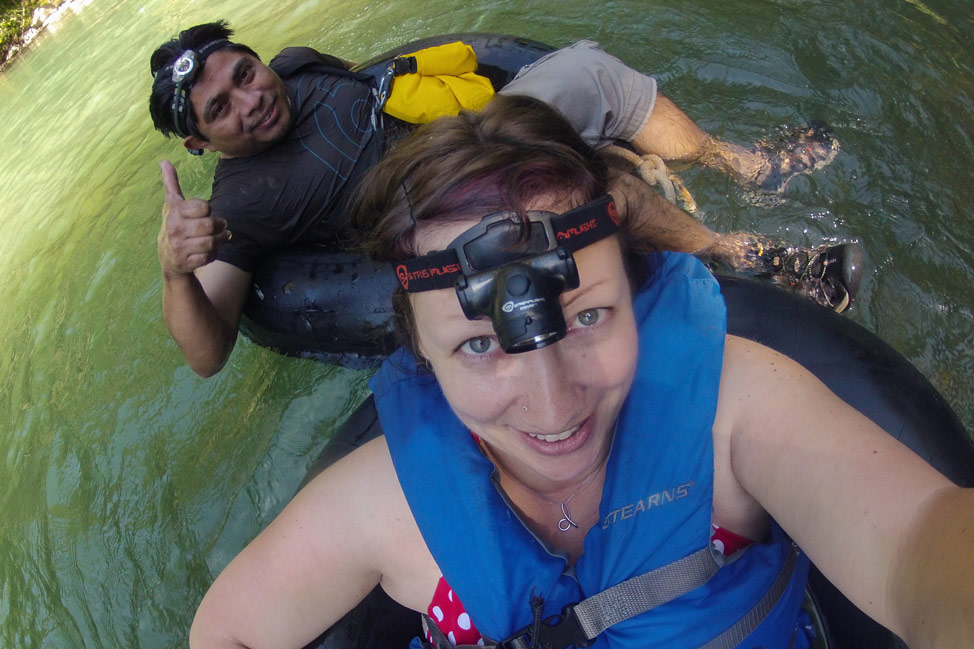 "This is what they would call a cenote in Mexico," he said, while nodding at me to jump into the water. I wouldn't dare. Despite some rays of sun getting past tree limbs above and onto the rocks on which we stood, it was still quite dark. The level of water looked deceptively deep, even though Nas threw a small rock in to show it was just two feet below). Without my own rock (Pete), everything-about-caves-still-scared-me.
Back to our watery road and the many other passengers who crowded it. We didn't have far to go now, and despite the hooting and hollering by the many around us, I wished it was longer.
Once we exited the caves, we let the stream freely take us. I drug my hands alongside in the water, indebted to its refreshment in the hot sun. Both Nas and I wished aloud for beer, and I for a tan. In less than a couple of weeks, I would be floating down a winter river in Finland, and I was wondering at that moment which I would enjoy more.
I laid my head back onto the air filled tube quietly and let every limb dangle in the refreshing Caves Branch River. I could wonder no more.
Where To Stay
Ka'ana Resort
Nestled in the heart of the Belizean rainforest, this luxury resort is an oasis of style, culture, and premium amenities for well-seasoned adventurers and tastemakers alike.
This Resort offers luxury accommodations, adventure tours (including cave tubing trips), and all-inclusive packages.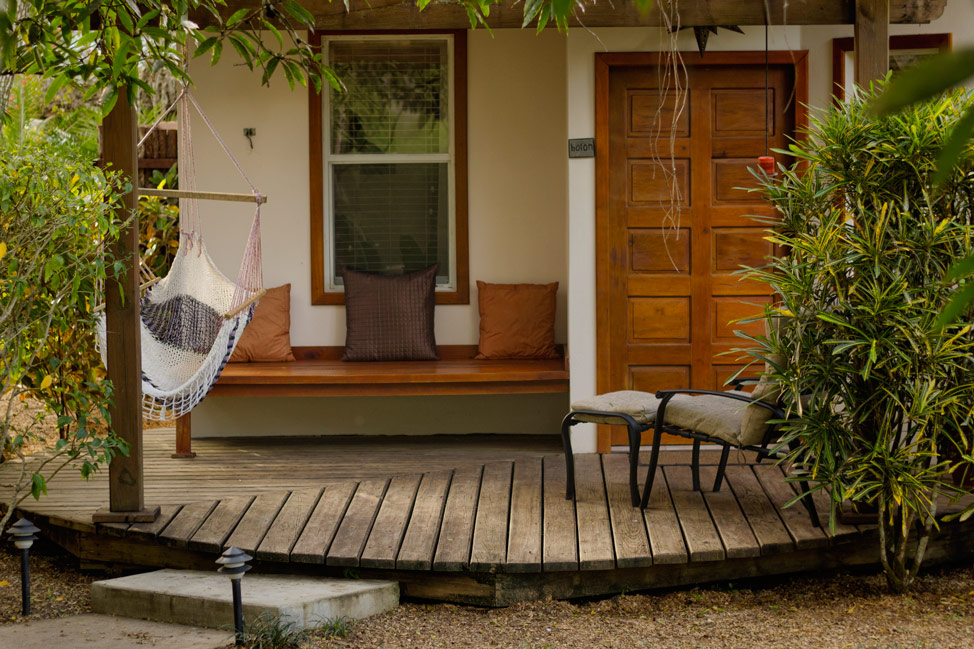 The resort in San Ignacio, Belize, is at the doorstep of an ancient Maya city and has been inspired by Ka'ana's name, which means heavenly place.
I was a guest of Ka'ana Belize for the cave tubing and as always all opinions are my own. To read all about our stay there, please click here.