Strapping our Boots on in Cappadocia
Words by Dalene Heck / Photography by Pete Heck
It's been a long time since we stretched our hiking legs and put miles on our sturdy boots. They've been nothing but weight in our packs for awhile.
We could not think of a better place to bring them out then the enchanting and historical central region of Cappadocia. Full of unique rock formations, underground cities and previously inhabited caves, our few days there were quickly filled up and left us wanting for more.
Upon arrival, the boots were immediately brought out and strapped on.
We were up early to catch dramatic sunrises as hot air balloons rose over the valleys, and we climbed to the highest points in early evening to catch the sunset. In between we explored just a fraction of what this dynamic area has to offer.
New valleys meant new colors as flowers were blooming everywhere. Birds ducked in and out and around corners to hidden nests. Tiny pebbles fell from above as lizards scampered across towering chimneys. It was the grand return to nature that we had hoped it would be.
pigeon valley
From where we stayed in Uçisar, we walked out our front door and right into Pigeon Valley. It served as a perfect introduction to the area.
The entire area of Cappadocia is characterized by "fairy chimneys" (or "hoodoos") which is formation of soft rock at the base and is topped off with a harder stone, some resembling a natural totem pole.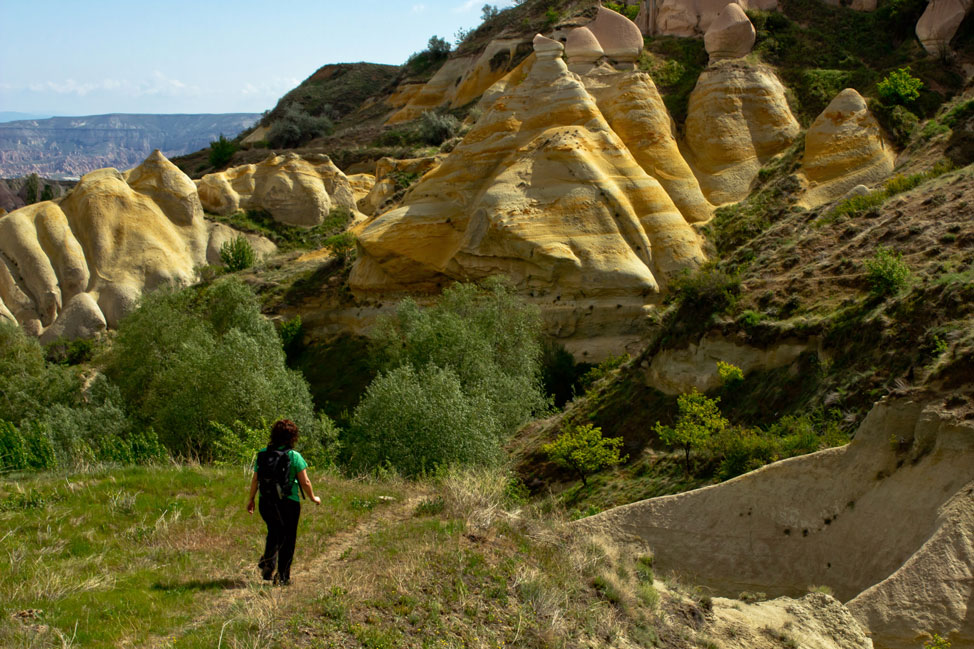 What makes this area so unique in the world is that caves were dug out into the fairy chimneys as homes. Some are still used for storage of citrus fruits.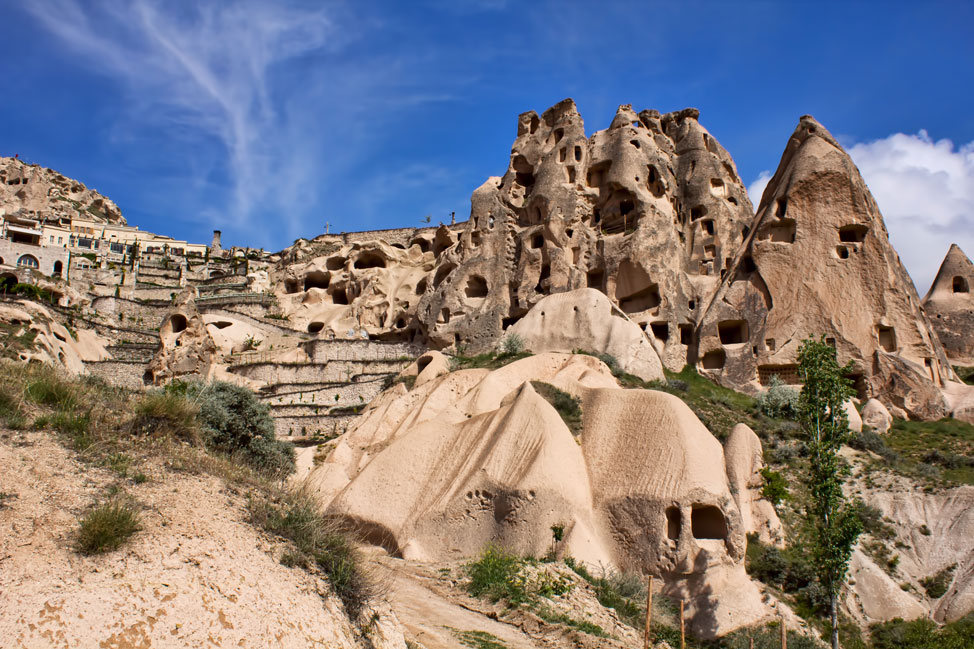 The town of Uçisar, sitting just above the Pigeon Valley with a castle towering over all.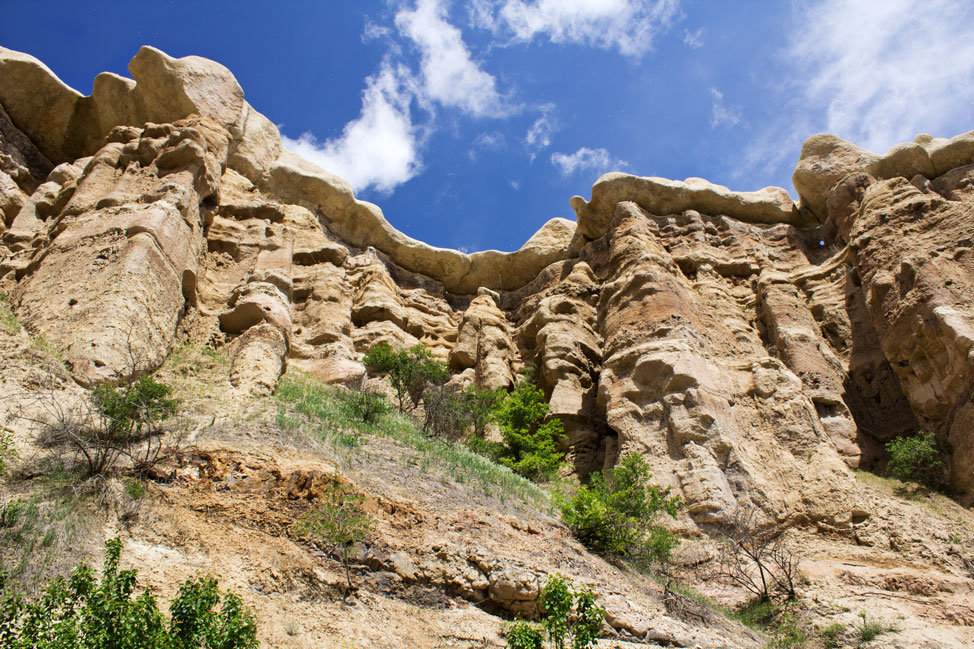 kaymakli underground city
There are 36 underground cities in the Cappadocia area, used primarily as a place for protection from raids (the cities were typically not lived in continuously). The Kaymakli city went down 8 floors, the deepest spot we reached was 60m beneath the surface. Archaeologists believe that Kaymakli could hold up to 3,500 people, and even contained stables to keep animals.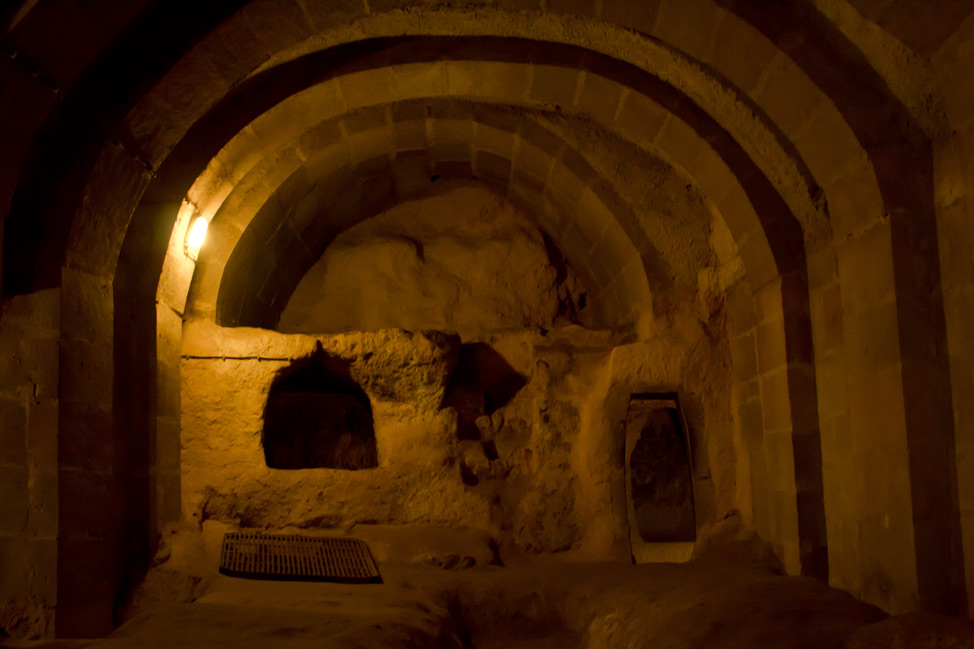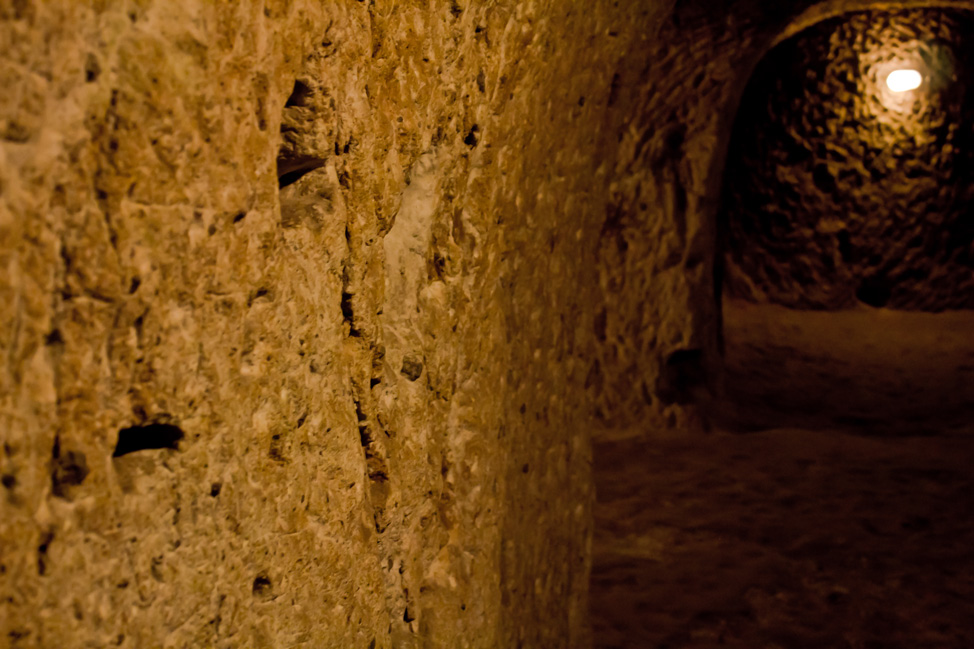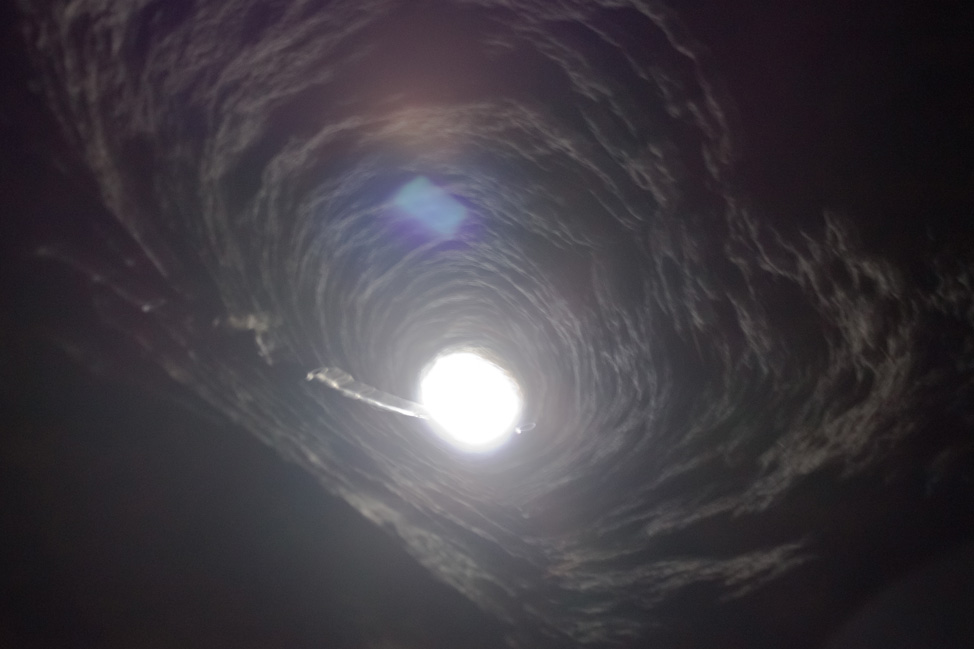 ihlara valley
This deep green valley offered a drastically different landscape then Pigeon Valley. A lively creek bubbled down the middle, and on either side were honeycombs of caves that housed churches and monasteries. They served as hiding places for early Christians before Christianity was accepted as a religion in the area.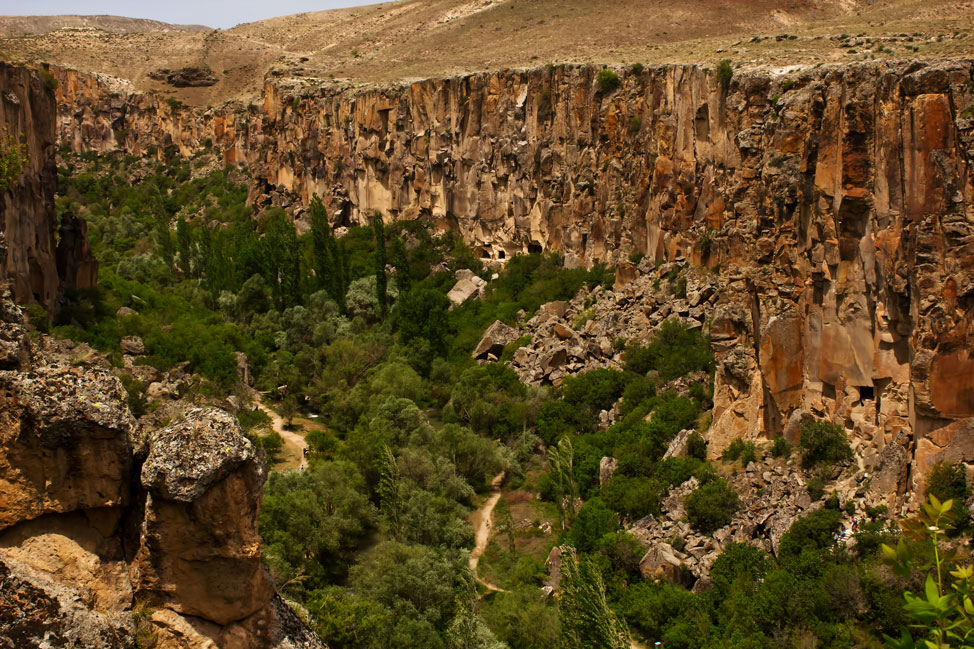 A mosaic that remains in one of the cave churches.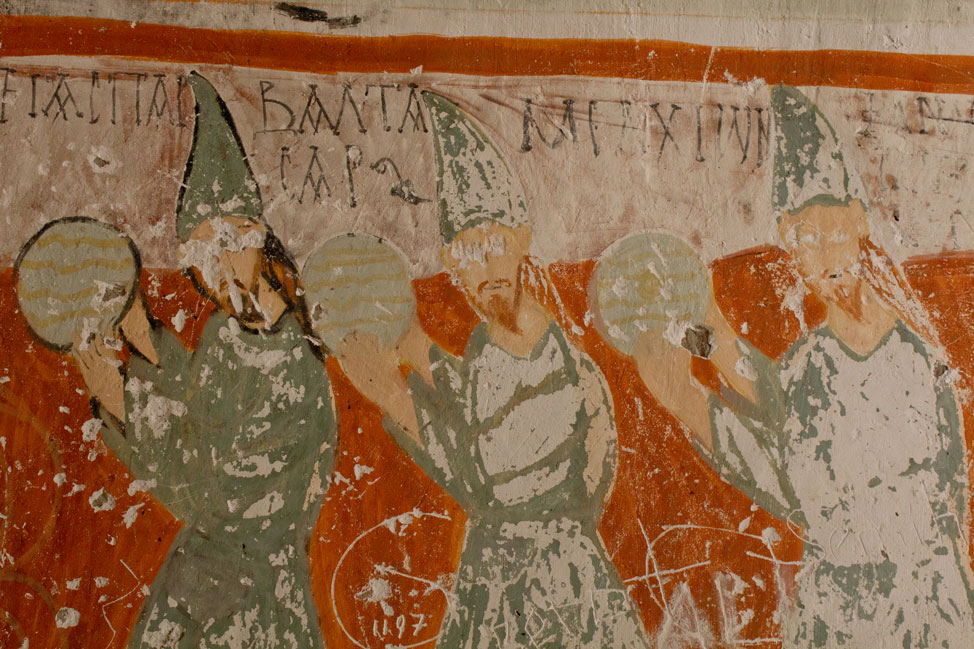 red valley
I admittedly threw the towel in a little early on this hike – our intentions were to make it to the Rose Valley – but the extreme heat, plus all the early mornings had me worn down. We made it as far as we could, stopping in deserted caves to cool off and rest periodically before making our way back to town.
It was tough to give up on.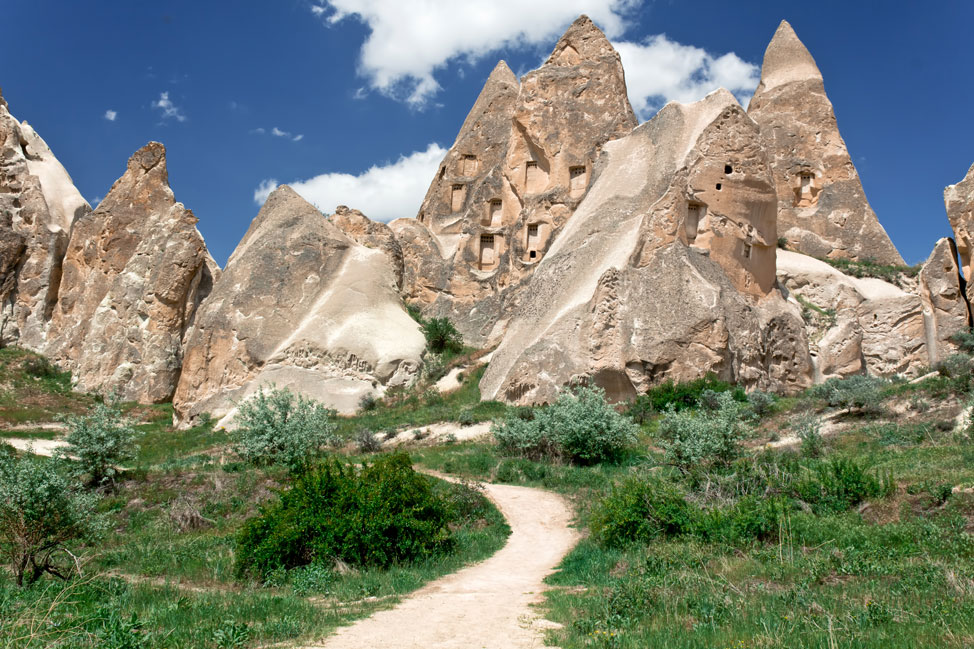 Looking up at a fairy chimney.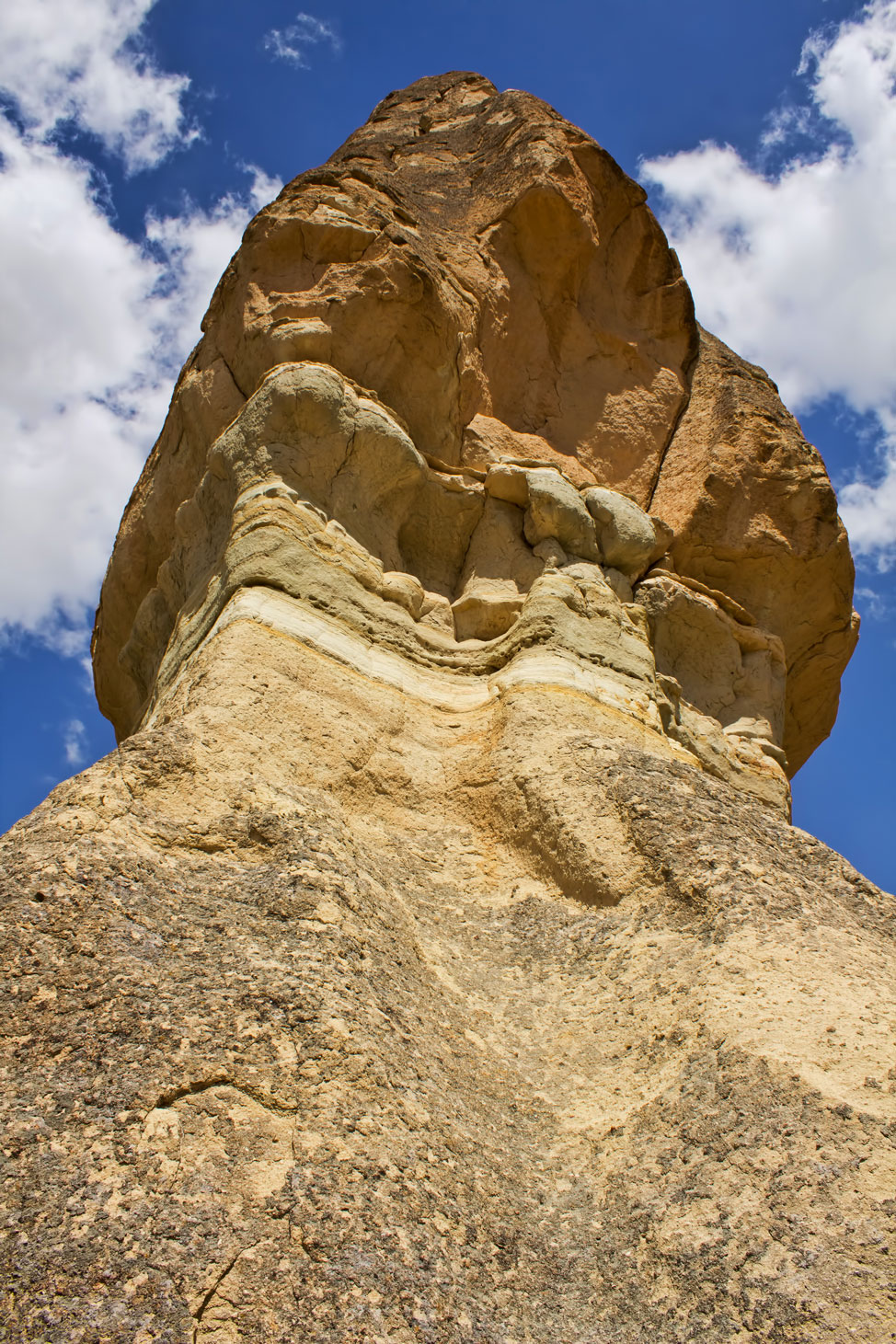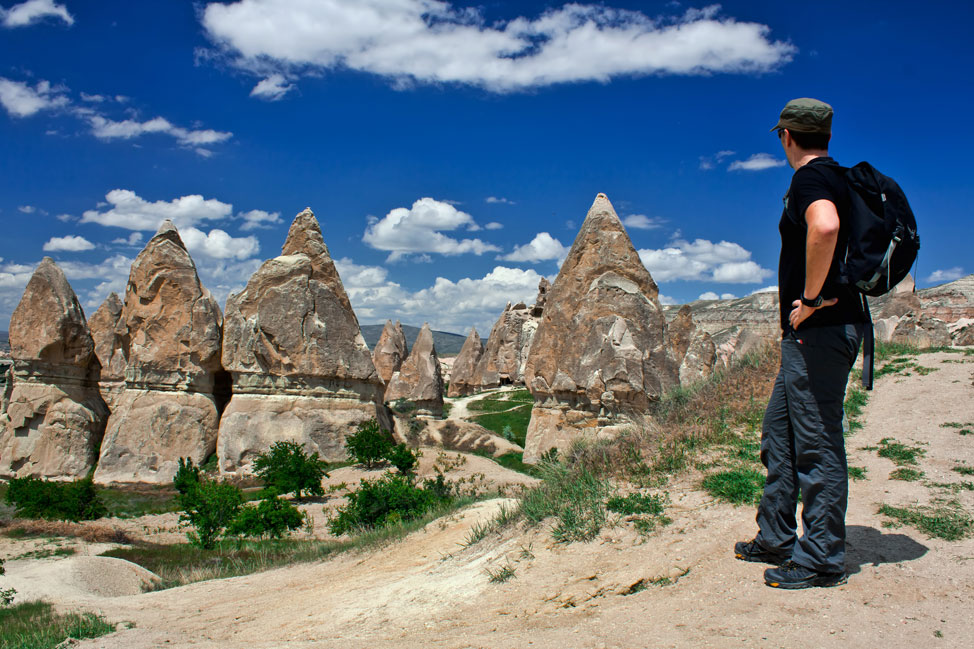 Our view behind us as we called it a day.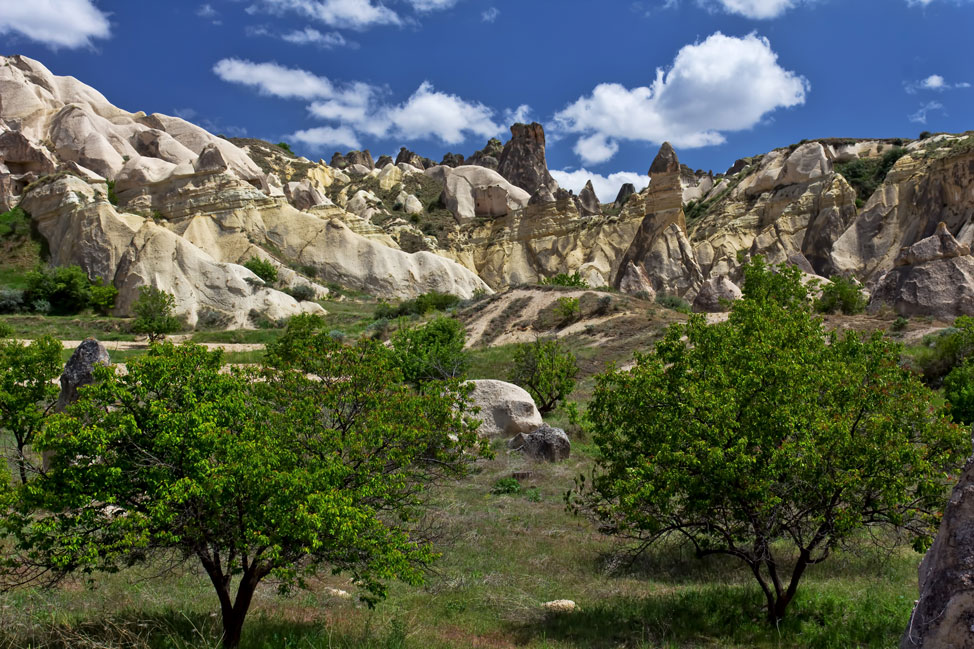 uçisar castle
This highest point in the area provided the perfect place to watch the sun make its descent. Tunnels, passages, stairs, and formerly inhabited rooms (used by the Byzantine Army in the 15th and 16th century) lead the way to the very top.
The various shapes and sizes of the fairy chimneys constantly cast new and intriguing shadows with every passing second.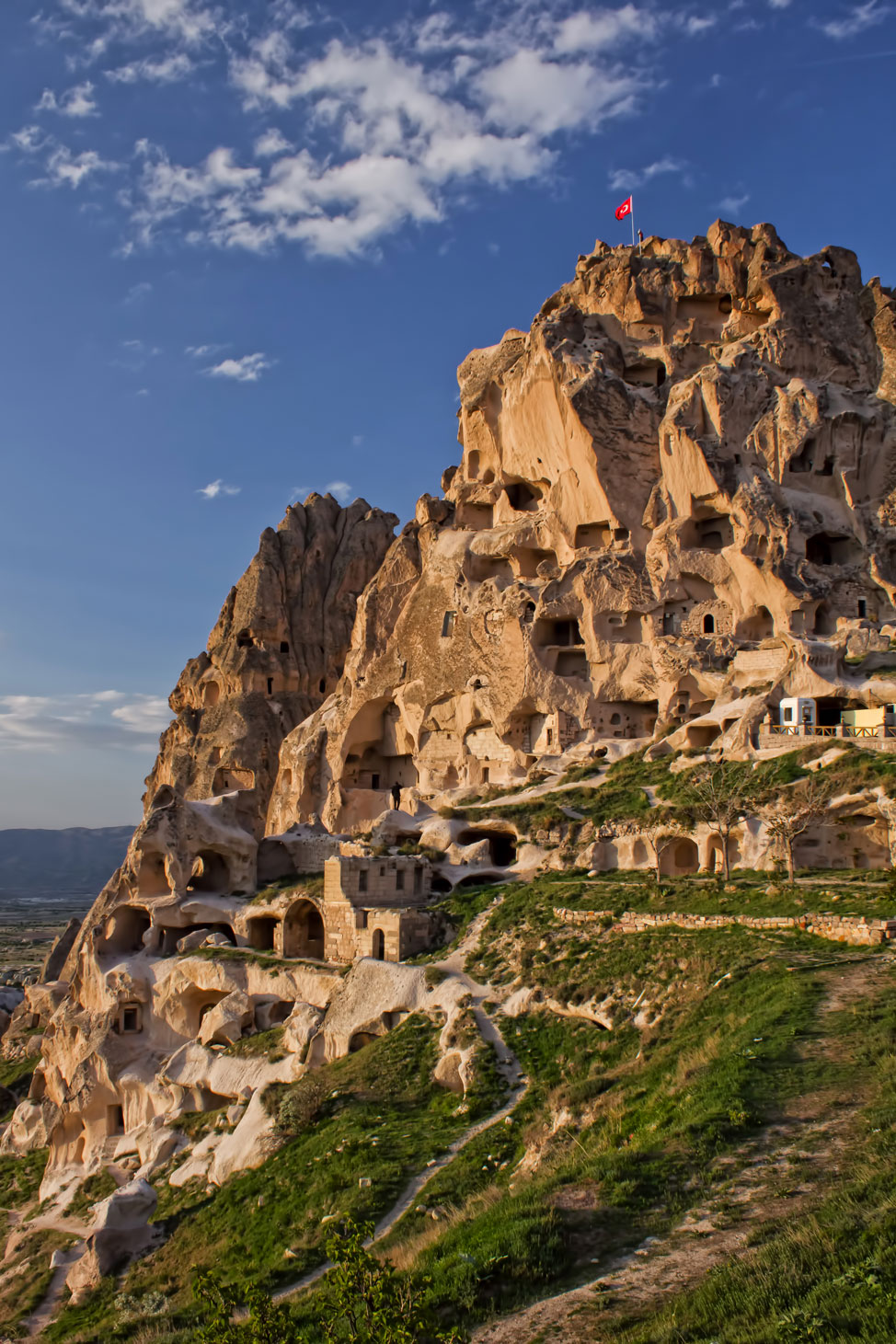 Pretty sure we have never been in a more unique place to watch the sun go down.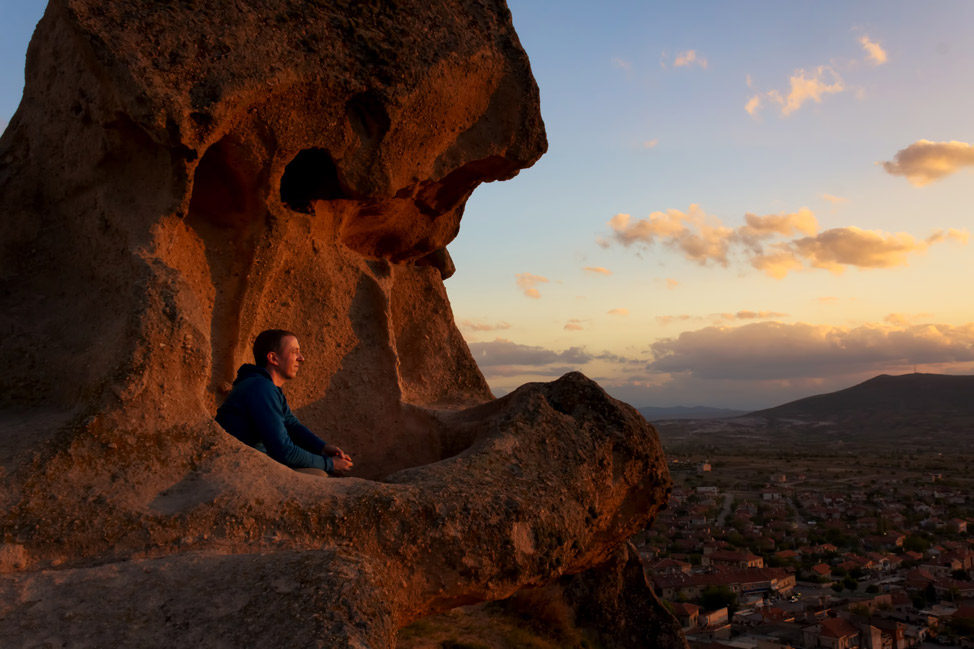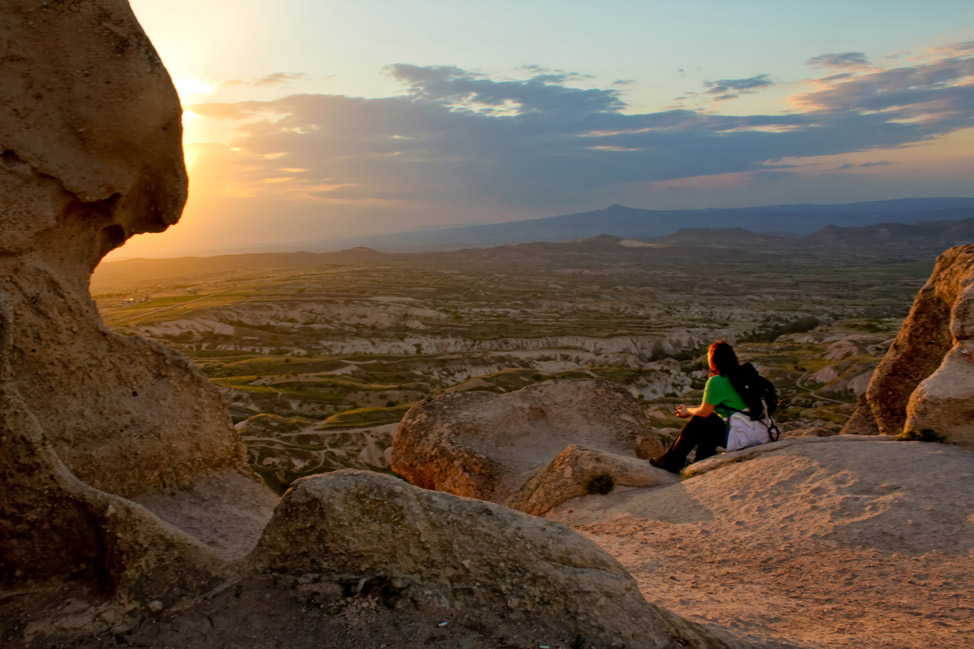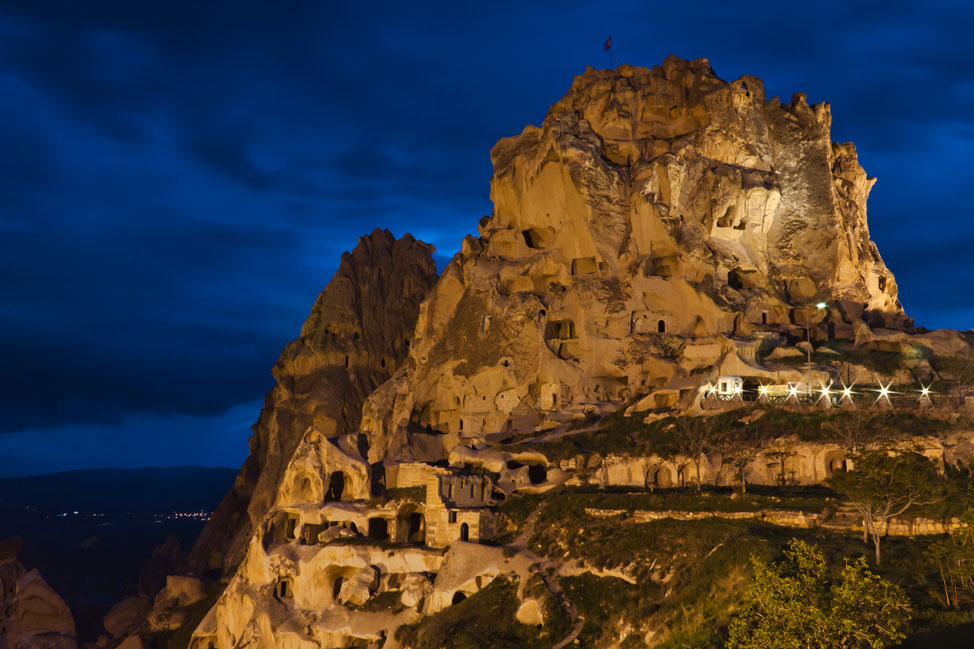 And you know what's even better than exploring Cappadocia at ground level? Taking to the skies.
Coming up next….