Words by Dalene Heck / Photography by Pete Heck
We had to be mindful of our steps on a trail that was rough with roots and stones, while also focusing on the greenery that cropped up around it. Low bushes burst with blueberries, blackberries, crowberries, and cranberries that weren't quite ready. We saw cloudberry plants but no berries and became obsessive in our search for them.
Which is exactly how we turned a small four-kilometer hike turned into a two-hour affair. When we weren't watching our feet move, we were scouring for small treasures below and raising our eyes to the remarkable scenes above.
We arrived at Taylor Head Provincial Park late in the afternoon; as other hikers were finishing their trek, we were just beginning, and so thankful for it. As we rounded the shaded trail onto an open, cobbled beach and then the rocky shoreline facing west, the sunlight glowed softly over everything. Our berry hunting intensified along with our photo stops, in total ignorance of our stomachs that began to growl as the dinner hour approached.
The longer we lingered, the stronger the thought that began to form in my head: this park and this hike both served as a perfect metaphor for the location in which they were situated on the eastern shore of Nova Scotia. It's not highly visited and a bit rough around the edges, but those that take the time to pay attention to details, or to lift their heads to soak in the beauty, are highly, highly rewarded.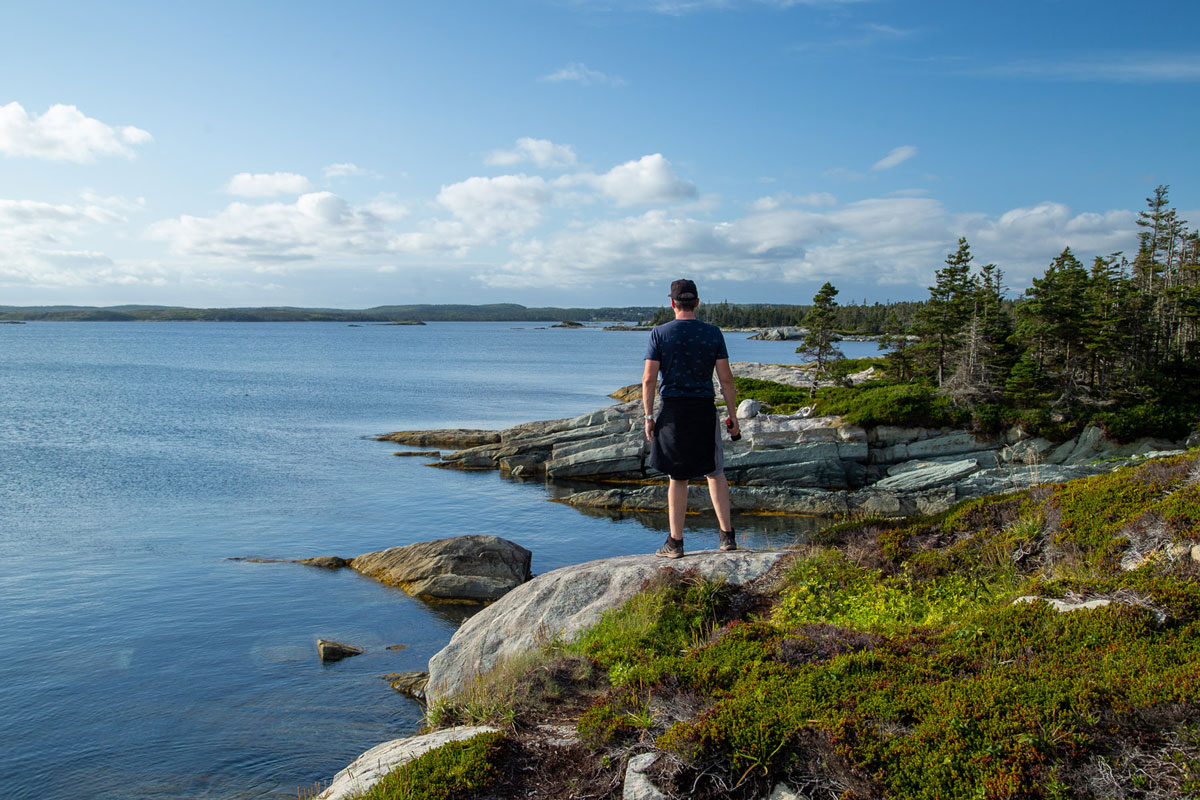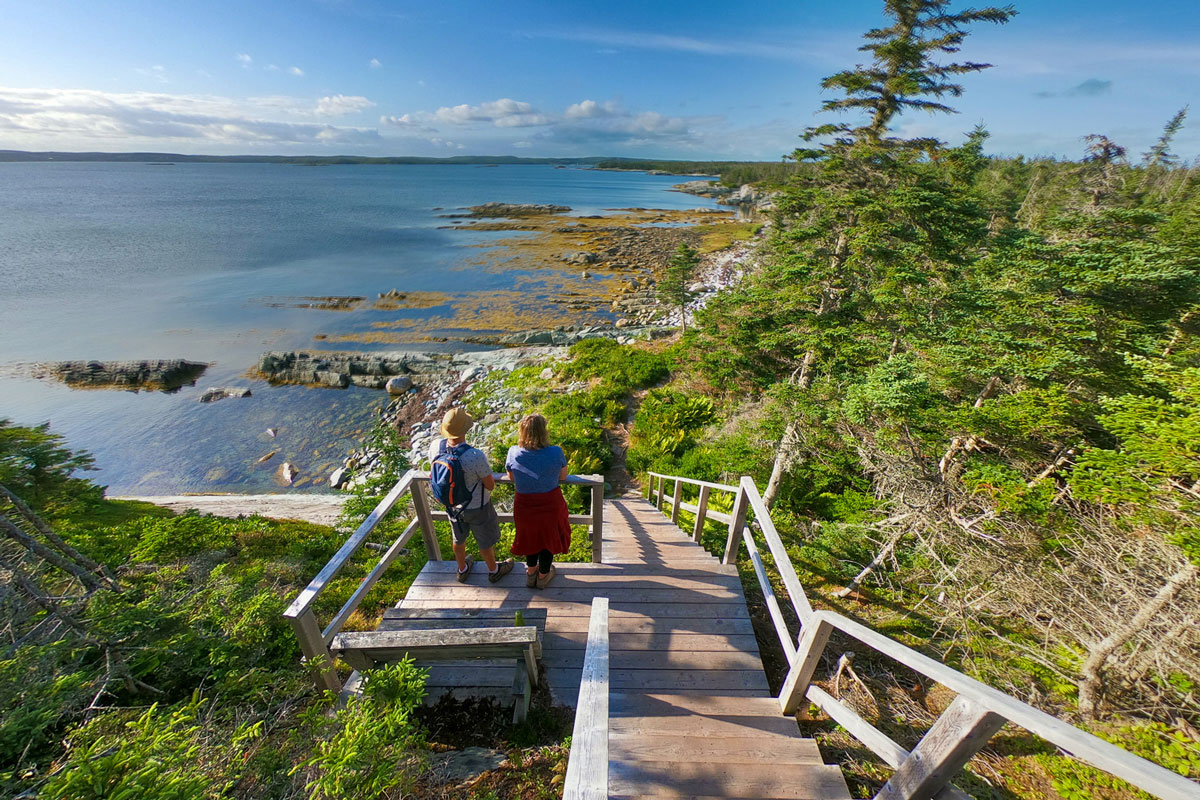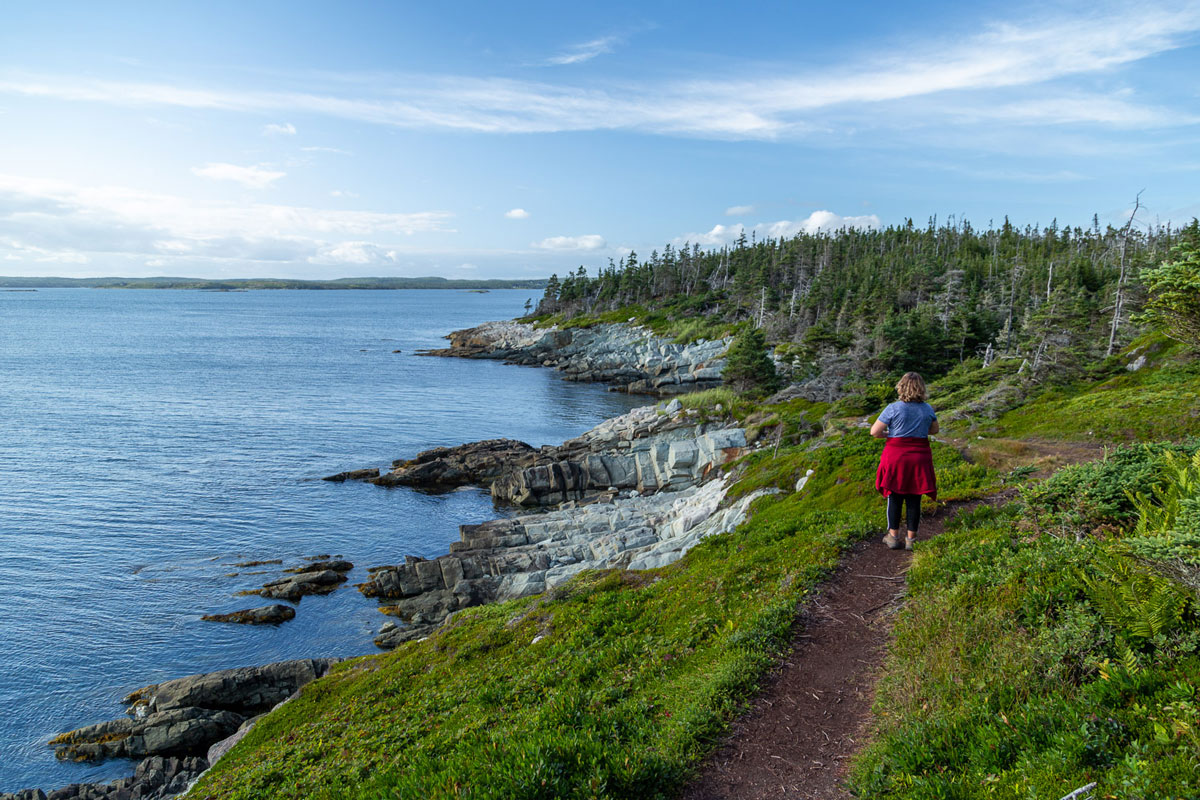 This was our third trip to Nova Scotia in four years. On our first, we rounded the south, on our second, we careened around Cape Breton Island. Both trips were immensely satisfying and deeply rooted our love for the province. This third trip, however, I think we were most eager for.
Precisely because, in the age of overtourism, this large swath of the popular province somehow has remained an elusive road-less-traveled. And if you know us at all, you know that makes it immediately enticing.
Marine Drive stretches up the eastern shore of the province, with freshwater lakes on one side, ocean and 178 wild islands on the other. It twists and it winds, sometimes shrouded in thick greenery, but also running through windswept towns and along immaculate white-sand beaches. It has spots as scenic as any other in the province, and adventures as beguiling, or even more so, if you are looking for something that not everyone has done.
Here's the best of what we got up to.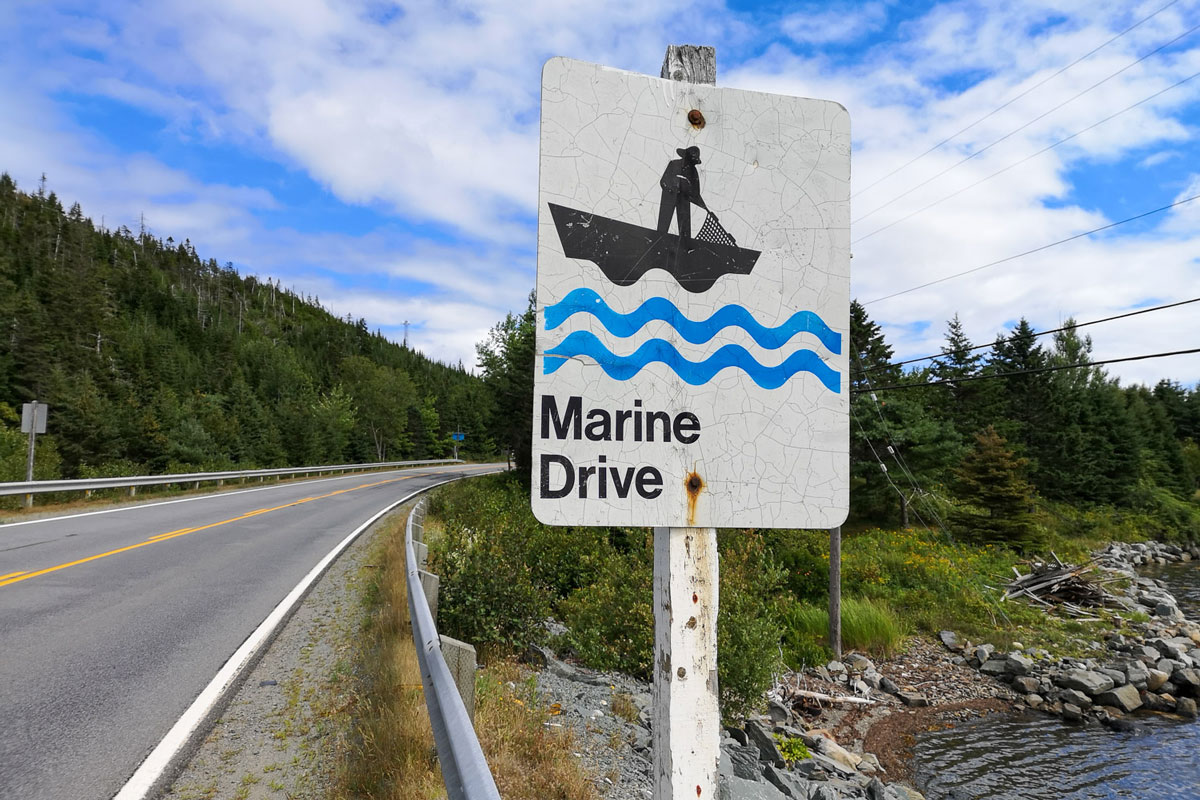 taylor head provincial park
We've visited parks a'plenty in Nova Scotia on all three trips, and Taylor Head quickly catapulted to the top.
It started with that memorable hike. As typically early risers, we tend to stuff such activities into our mornings, but this late day trek had us rethinking that strategy. The dusky light fell so exquisitely, and by early evening the day-trippers had long left, leaving much of the path to us only. I forgot that I was hungry. I forgot that we had already exerted a good amount of energy in kayaks that morning. It was one of those activities that I wished had gone on for much longer.
And that isn't all that Taylor Head has to offer. There are several more marked hikes – including an extension to the one we were on – plus a beautiful stretch of beach that we luxuriated on for a short while as well. A solo windsurfer dazzled us as he bounced on the waves – we were somewhat jealous of his skills but also happy to just watch on in admiration.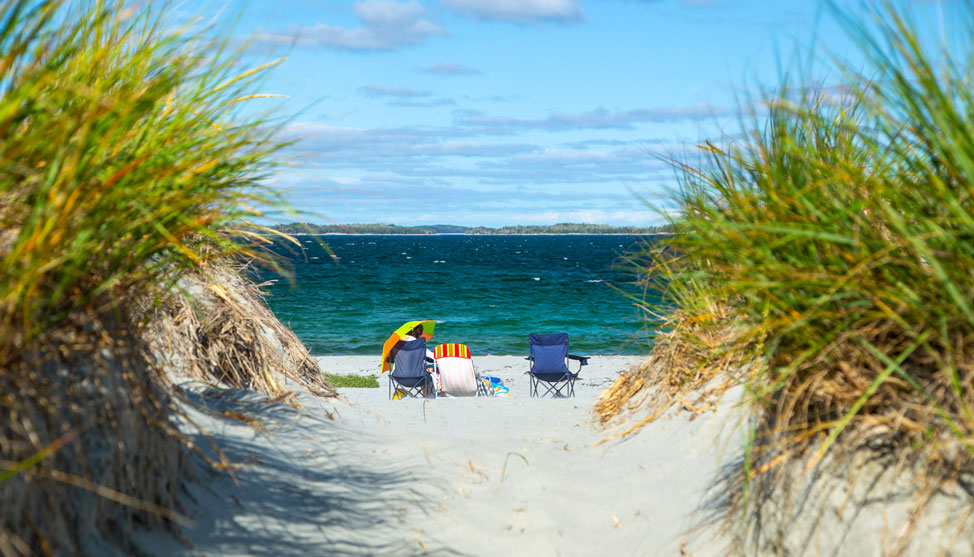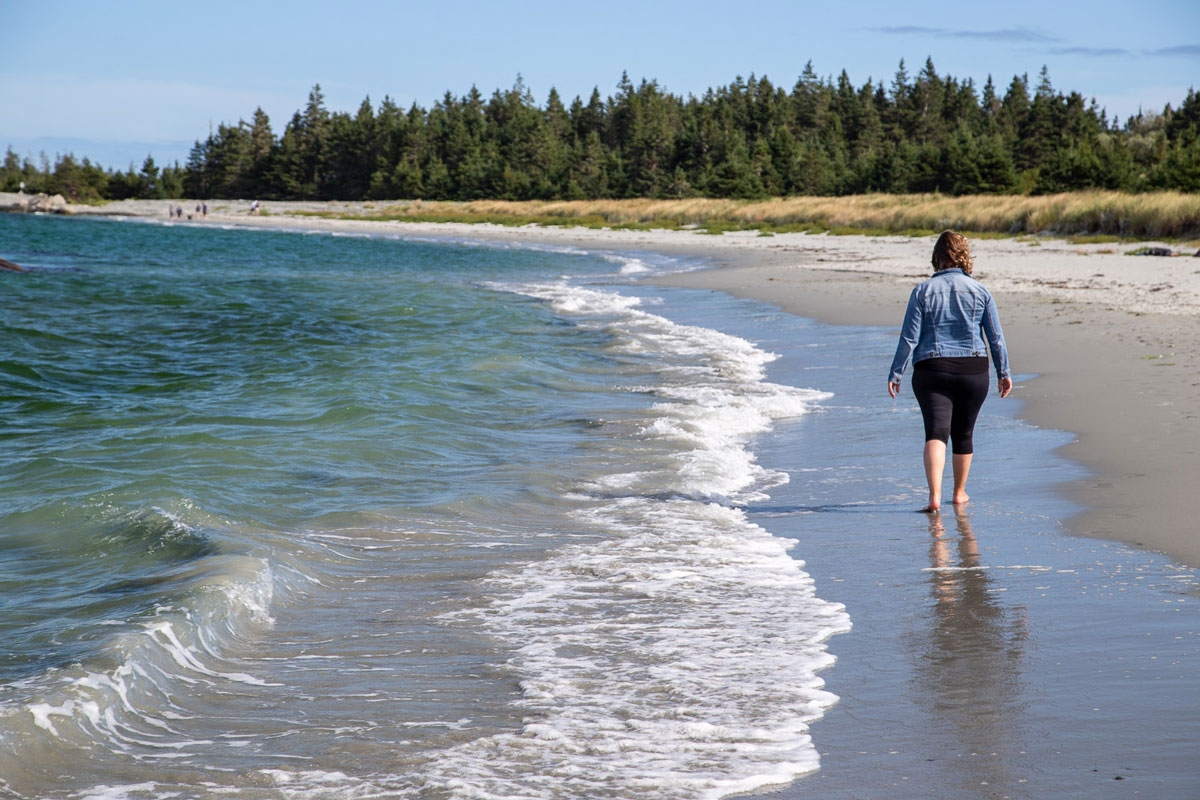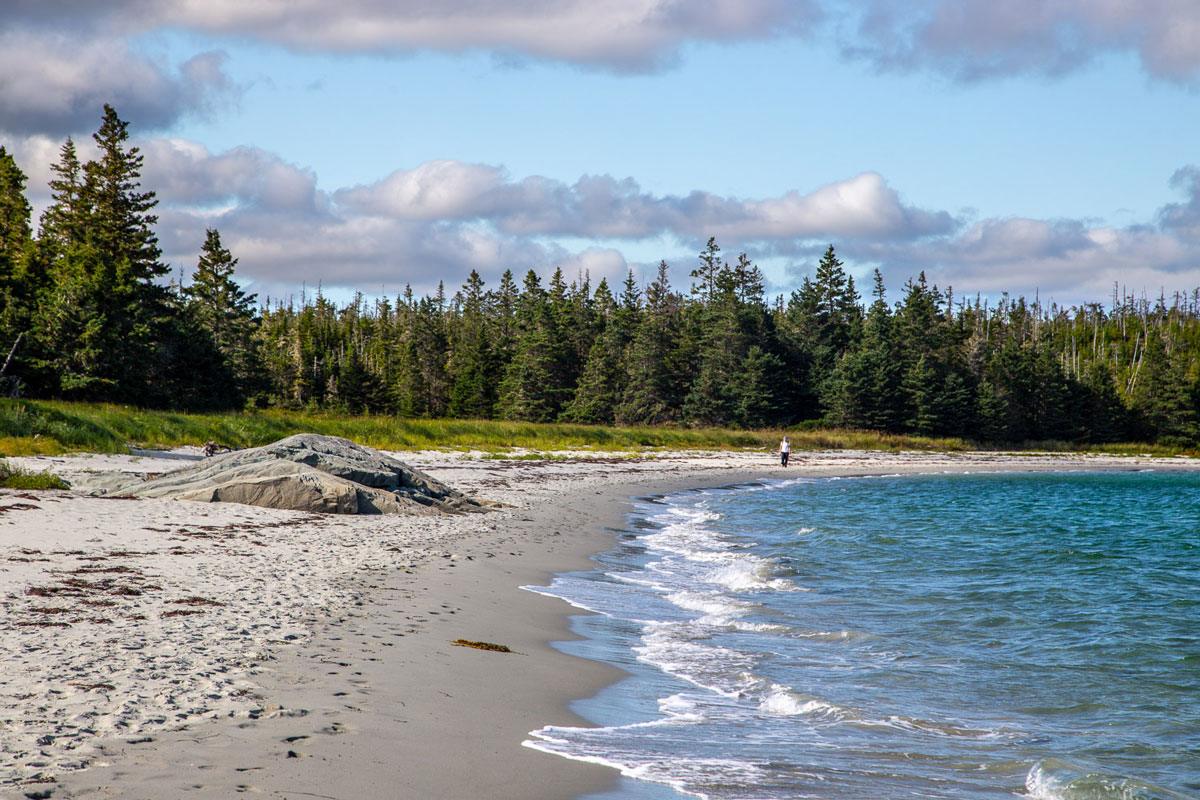 norse cove
Experiencing Norse Cove wasn't on our itinerary – but when our sailing trip to the Wild Islands was so sadly canceled due to weather, our guide suggested a day and night on Norse Cove, and we're so glad he did. The harsh weather stayed farther offshore, leaving us with a sunny day that was entirely perfect.
It included a morning kayak, the late afternoon hike at nearby Taylor Head Provincial Park, and a seaside seafood feast that rivalled any restaurant we've been to. We snuggled in a cozy cabin for the night as crashing waves soothed us to sleep. Included were long discussions with our guide Ryan about life-changing decisions, travel, and living on the Eastern Shore of Nova Scotia. One word to most aptly describe our day is: deep. And immensely appreciated.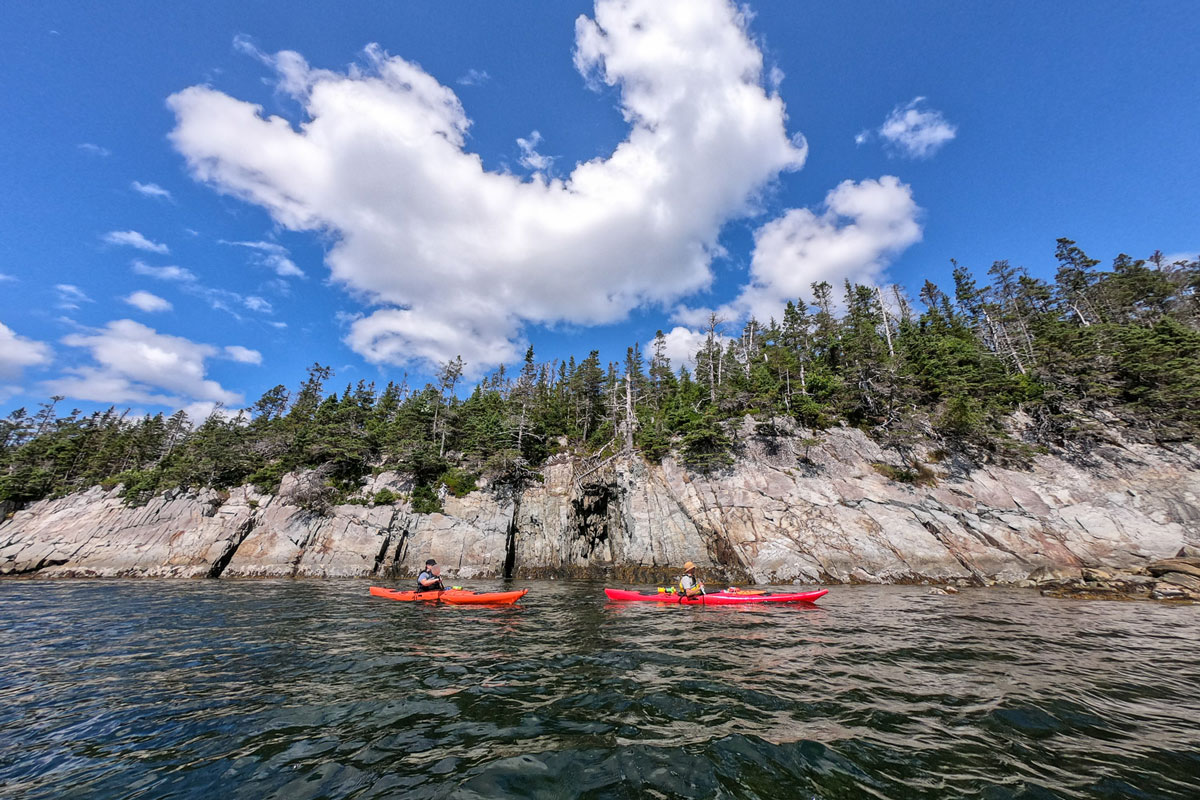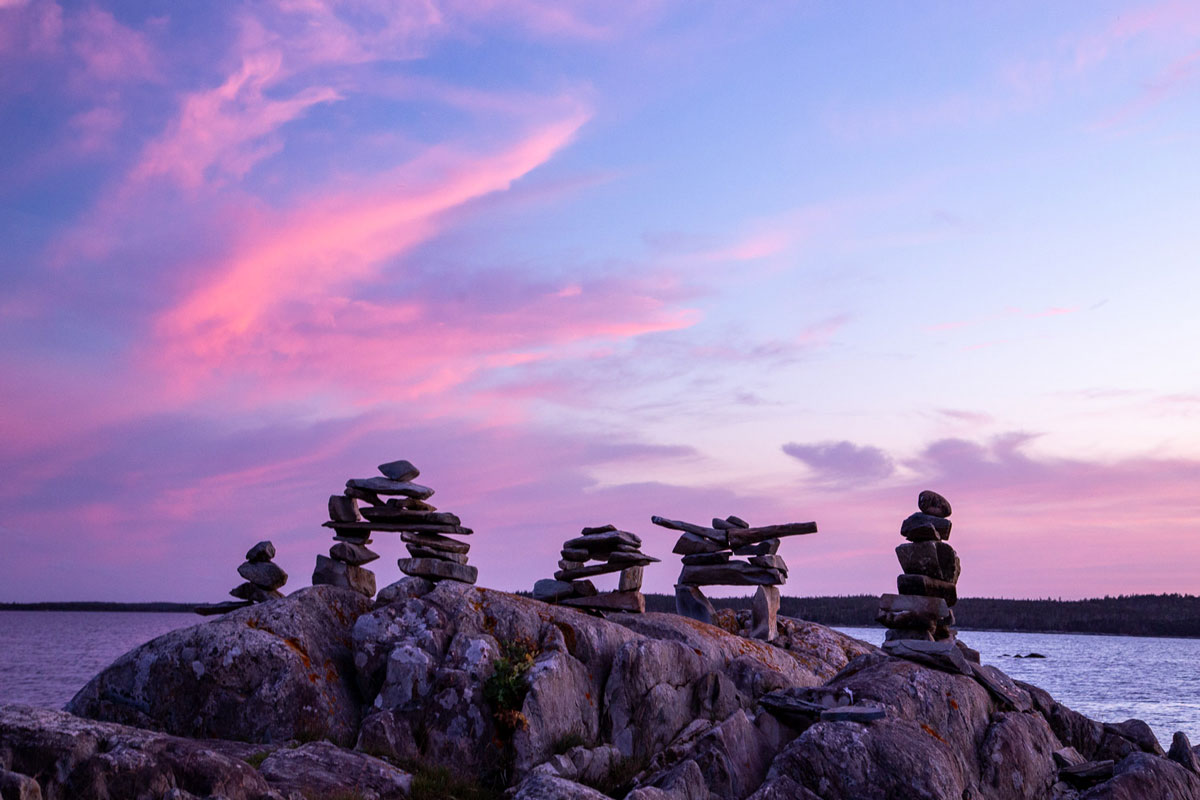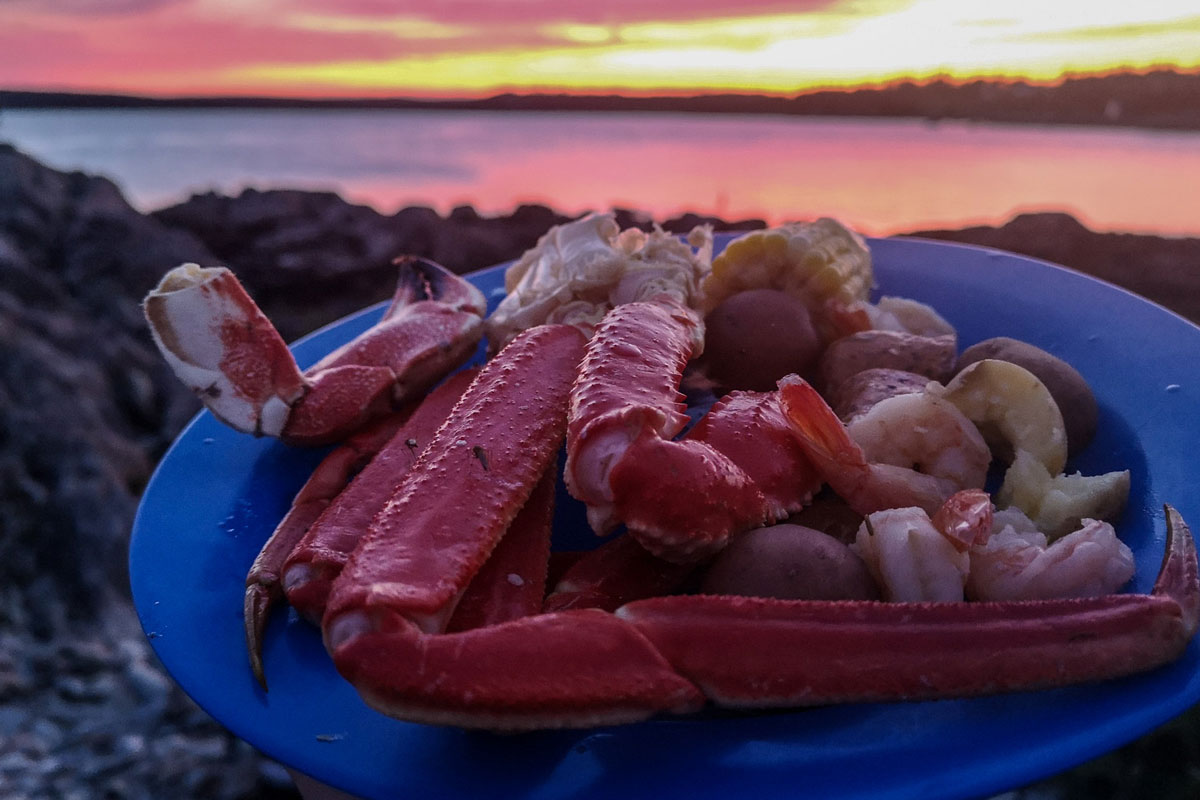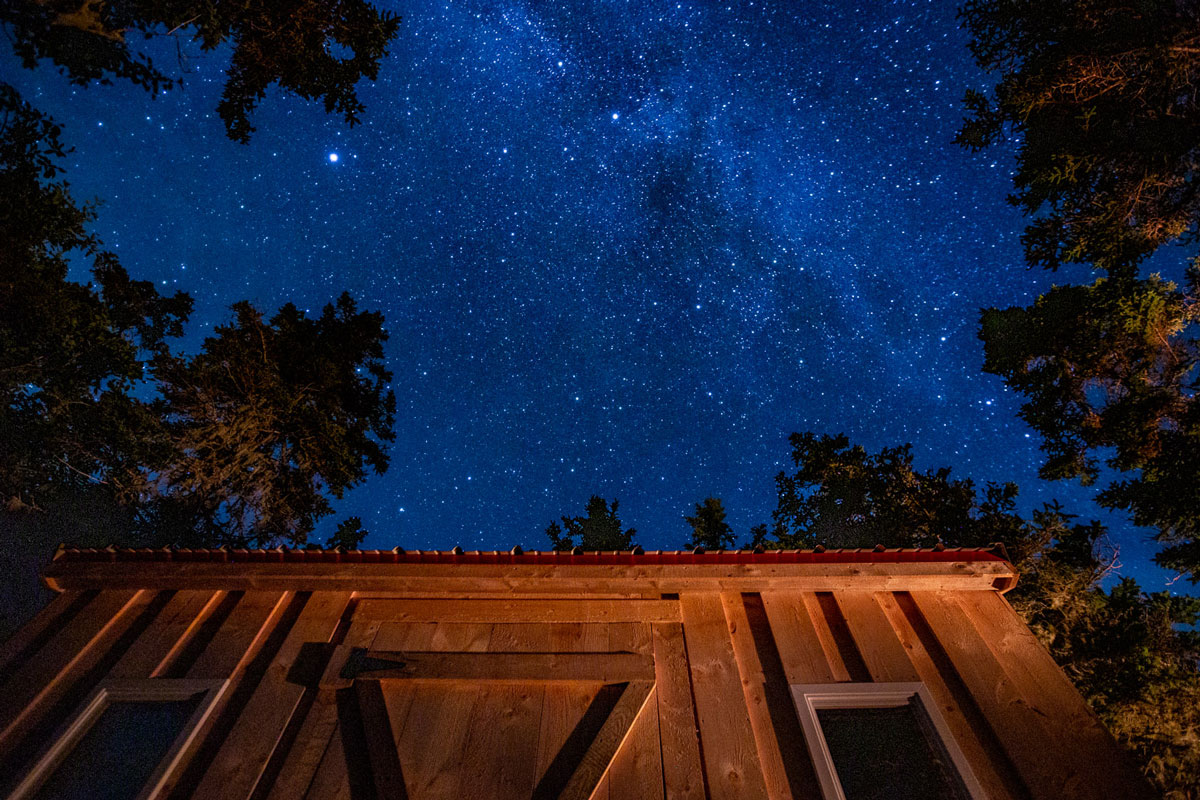 BEACH HOPPING
The parking lot was full and Lawrencetown Beach was busy – we had arrived, completely unbeknownst to us, during a surfing competition. Call me exceptionally naive, but I had no idea that surfing even existed here. I've never had a desire to try the sport, but I felt compelled just then, as the waves seemed rather uniform and not too terrifying. (That is probably me just being naive again though, as I am sure it is much harder than it looked.)
A little further north we also found Clam Harbour Beach, which was recommended to us by a local as the best one around. We saw no surfing here, just a good number of families enjoying the very long stretch of white sand.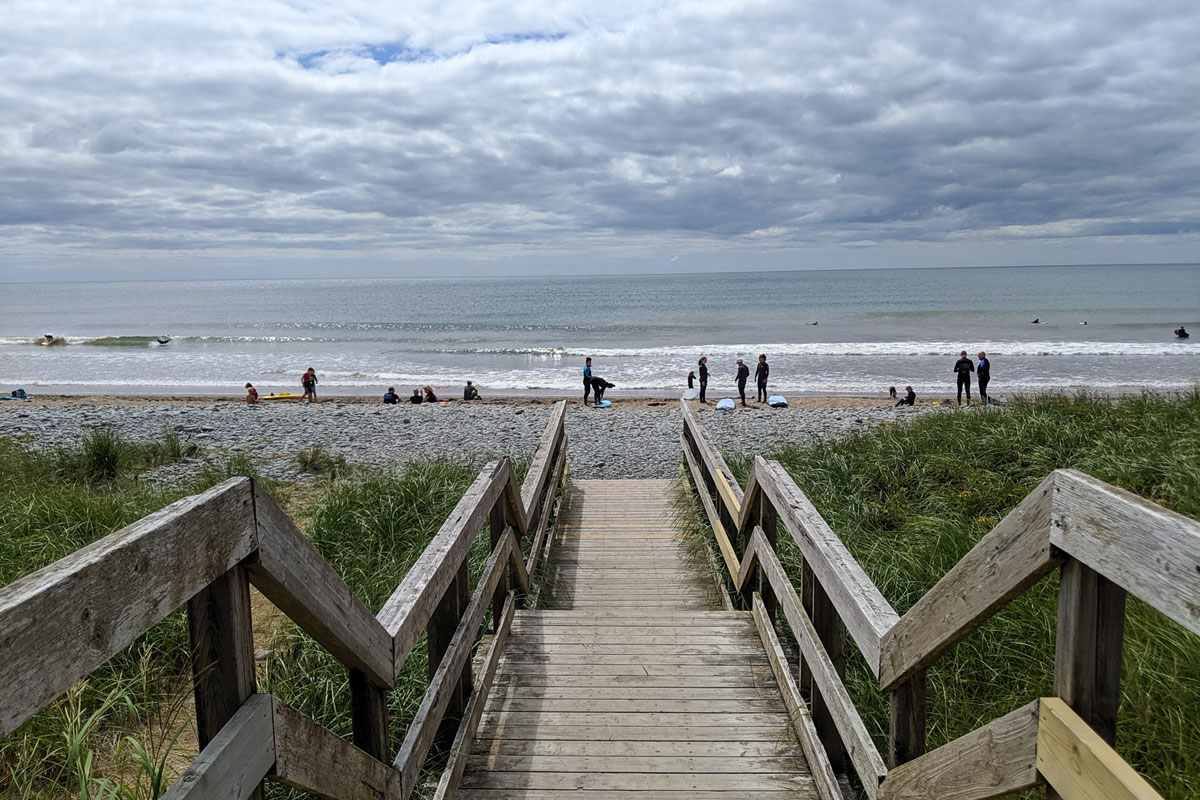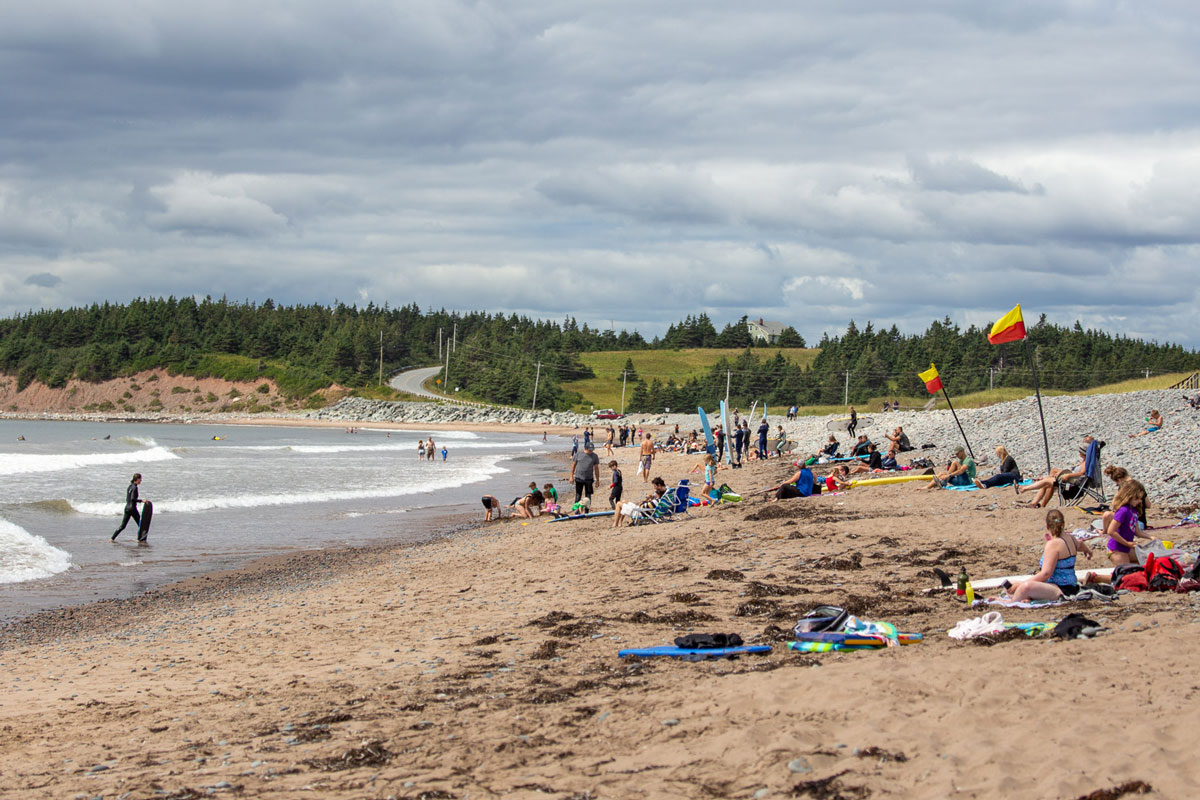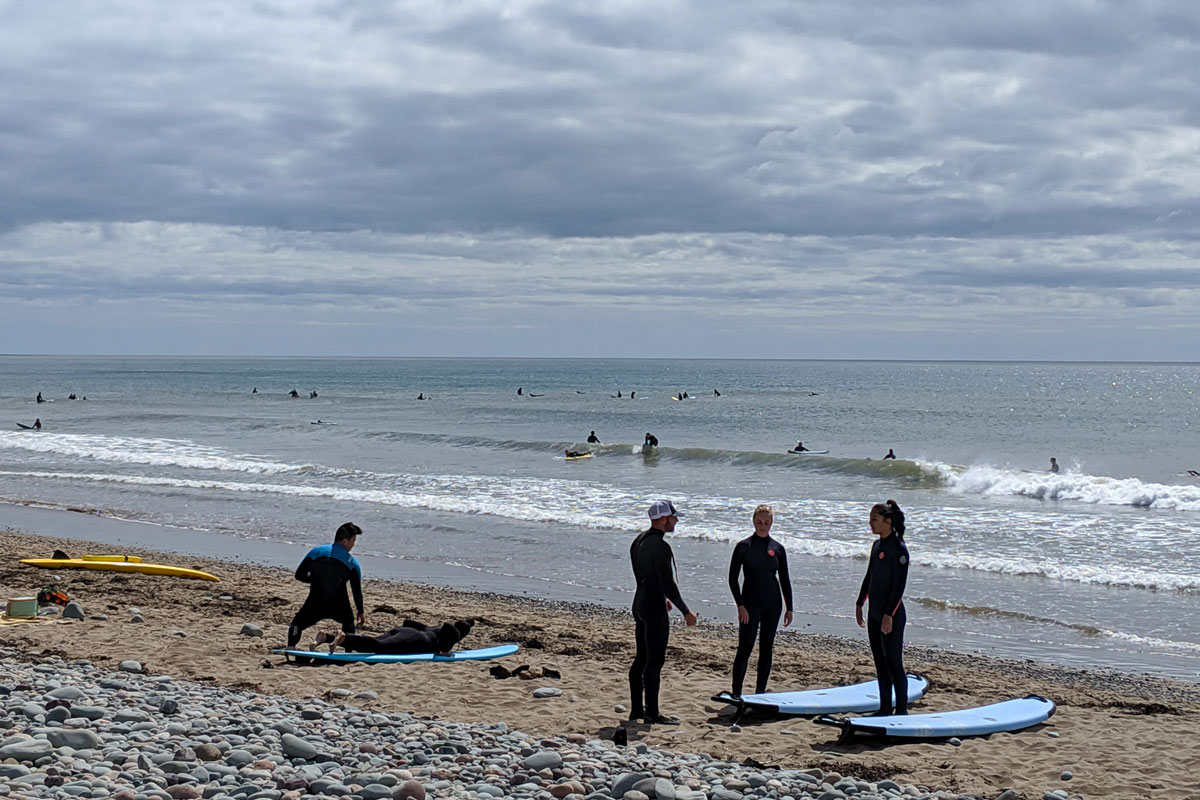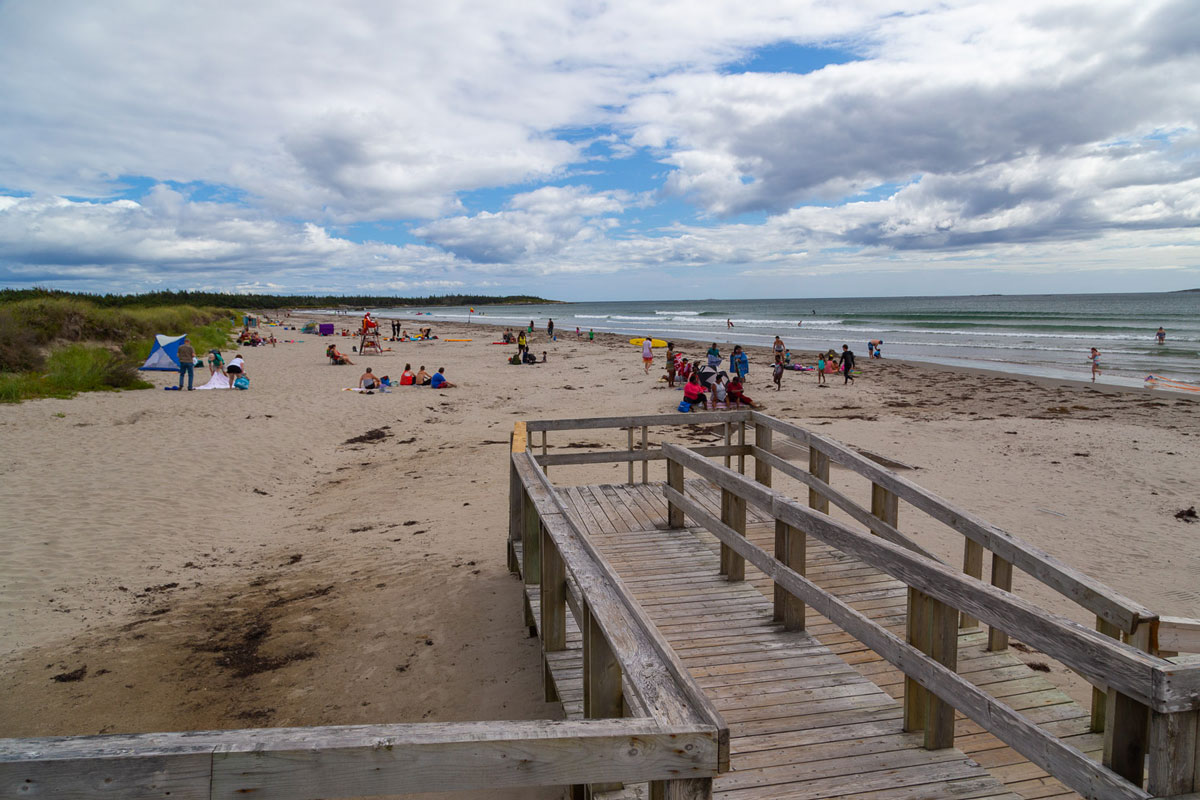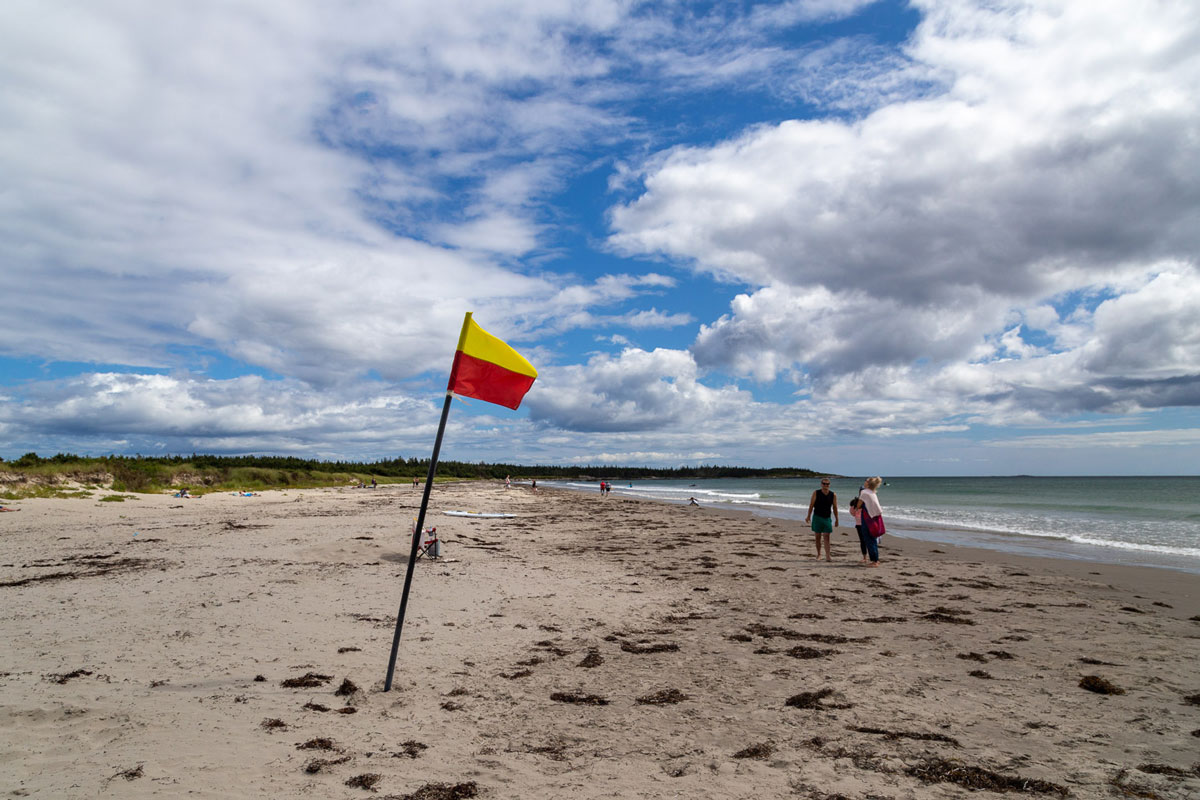 LISCOMBE LODGE
We arrived at Liscombe Lodge, overlooking the Liscomb River, shrouded in threatening clouds. We were itching to hike (as we often are), but knew that rain was in the forecast. We summarized our two choices: go for a swim in the hotel pool or suck it up and get on a trail. The lady at the front desk reminded us: "Well, you're going to get wet either way."
Good point. We chose the trail.
Pete immediately referred to the area as Ferngully and was bang-on in his declaration. The hike we took started on the Lodge property and is a 9.6km loop on a well-marked but sometimes overrun trail. This trek also includes a goal: it leads to a scenic suspension bridge at roughly the halfway point. The bridge was a shaky one, but worth crossing for the waterfall view to the left and an overhead look at the quiet creek to the right.
Back at the Lodge, we tucked into some pretty excellent meals and let our Ferngully experience continue. The restaurant is walled with windows on the riverside, with numerous bird feeders wooing all the pretty winged things into our view. The river beckoned to be discovered via canoe, but the weather kept us at bay. This is exactly "our kind of" place, and somewhere that we'd love to return to.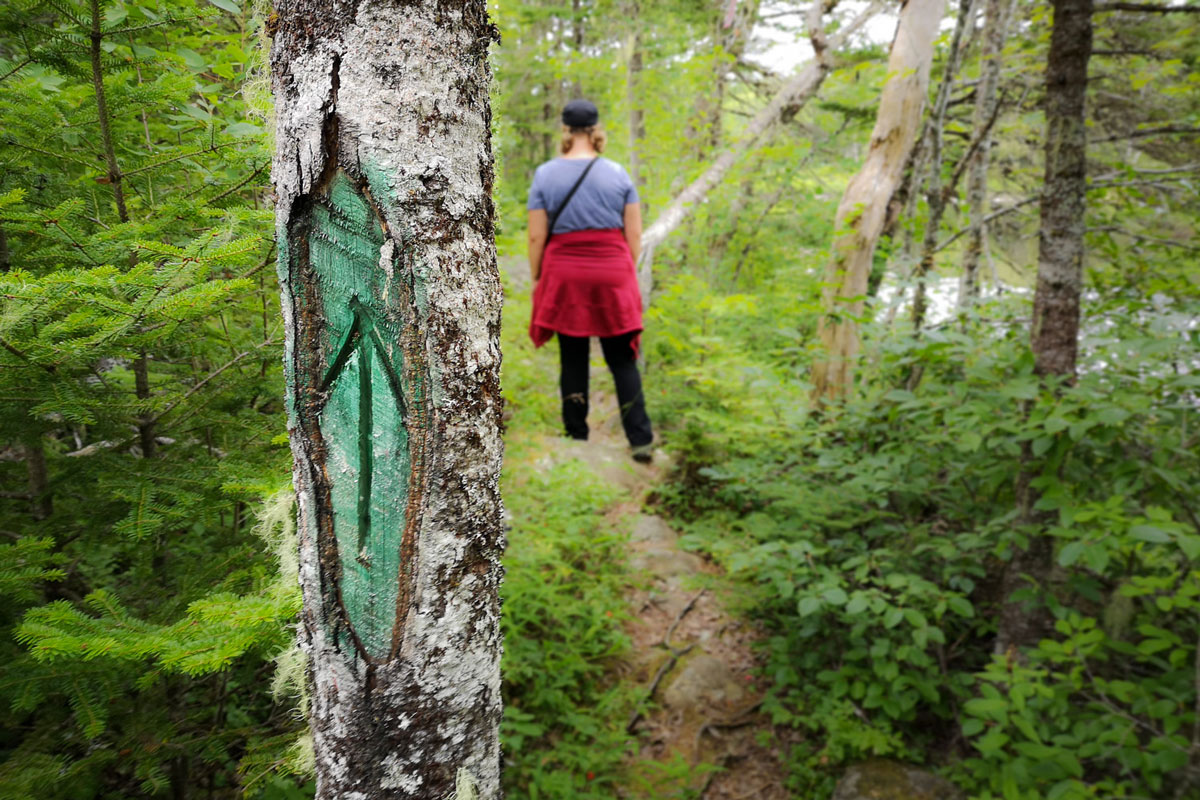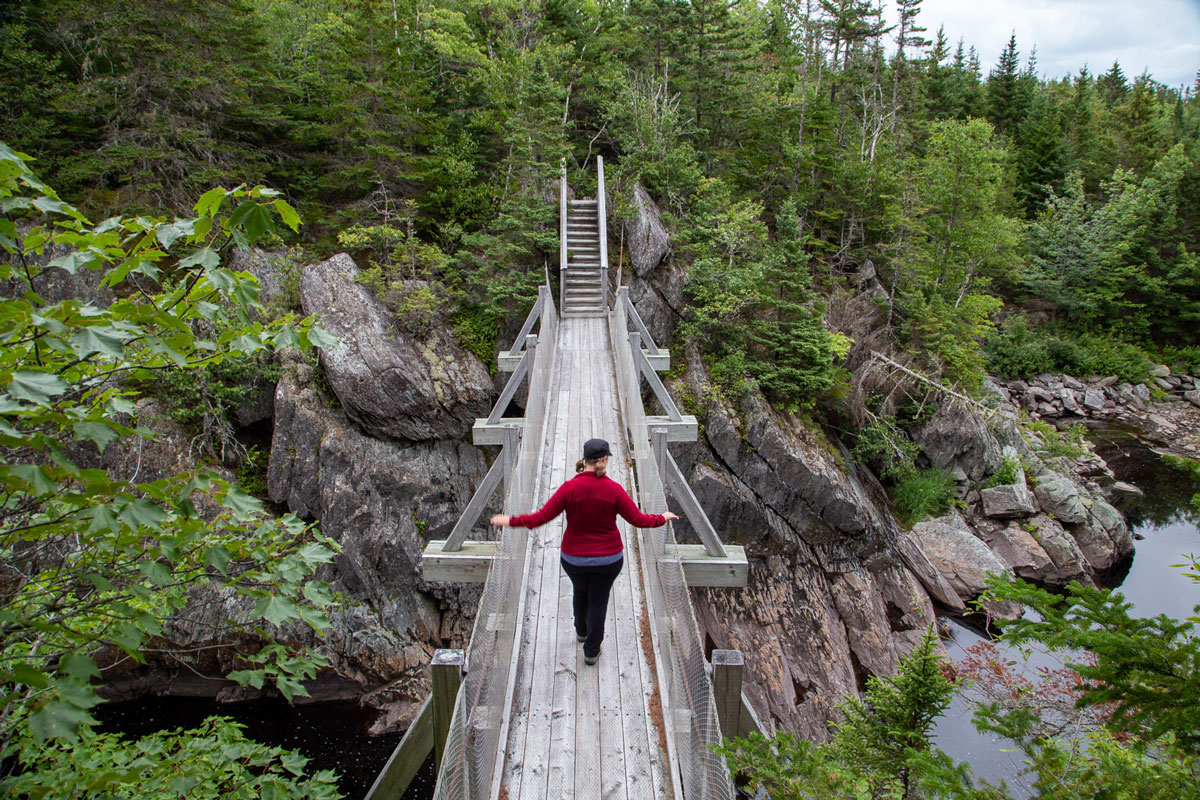 SHERBROOKE VILLAGE
Pro tip: if you're asked if you'd like to experience something in costume, ALWAYS say yes.
In the 1860s, Sherbrooke was a boomtown, with tall ships bringing prosperity up the St. Mary's River. Now, the village stands almost exactly as it once was, and its 25 heritage buildings make up the largest museum in all of Nova Scotia. And the best part about visiting Sherbrooke Village is that you can quite literally step into what life was like then.
By that, I mean you can step out of your jeans and into a hoop skirt or suspenders and a bowler. And I am not lying when I say that it certainly transformed our experience there. The villagers (in costume) made it a point to address us differently than other visitors, and by the end of the day I was curtseying and Pete had perfected an effortless hat tip.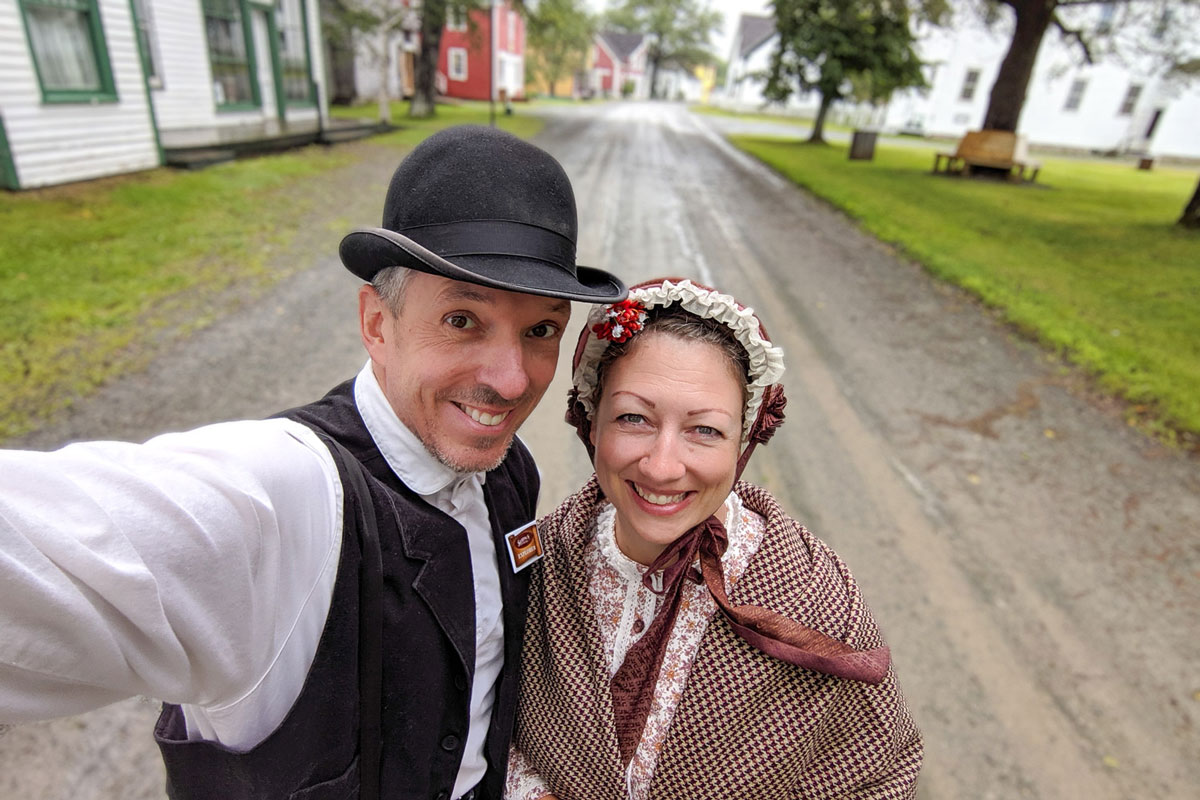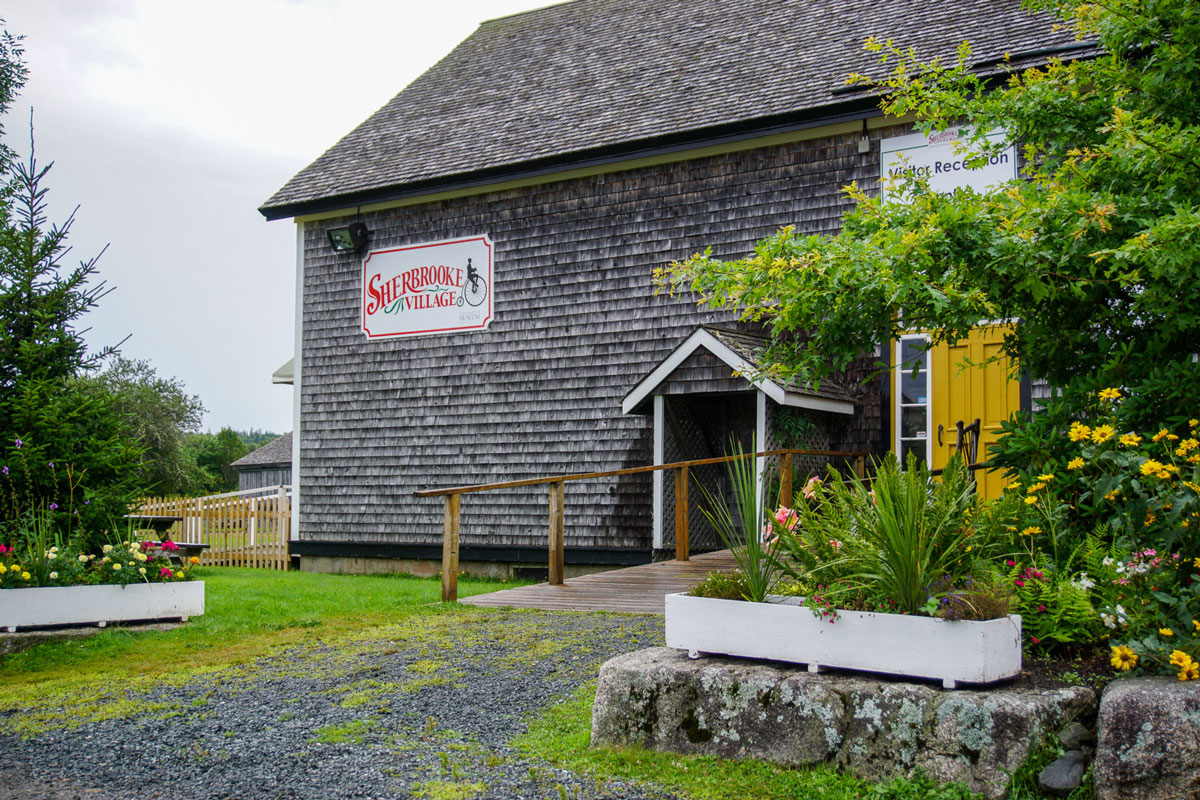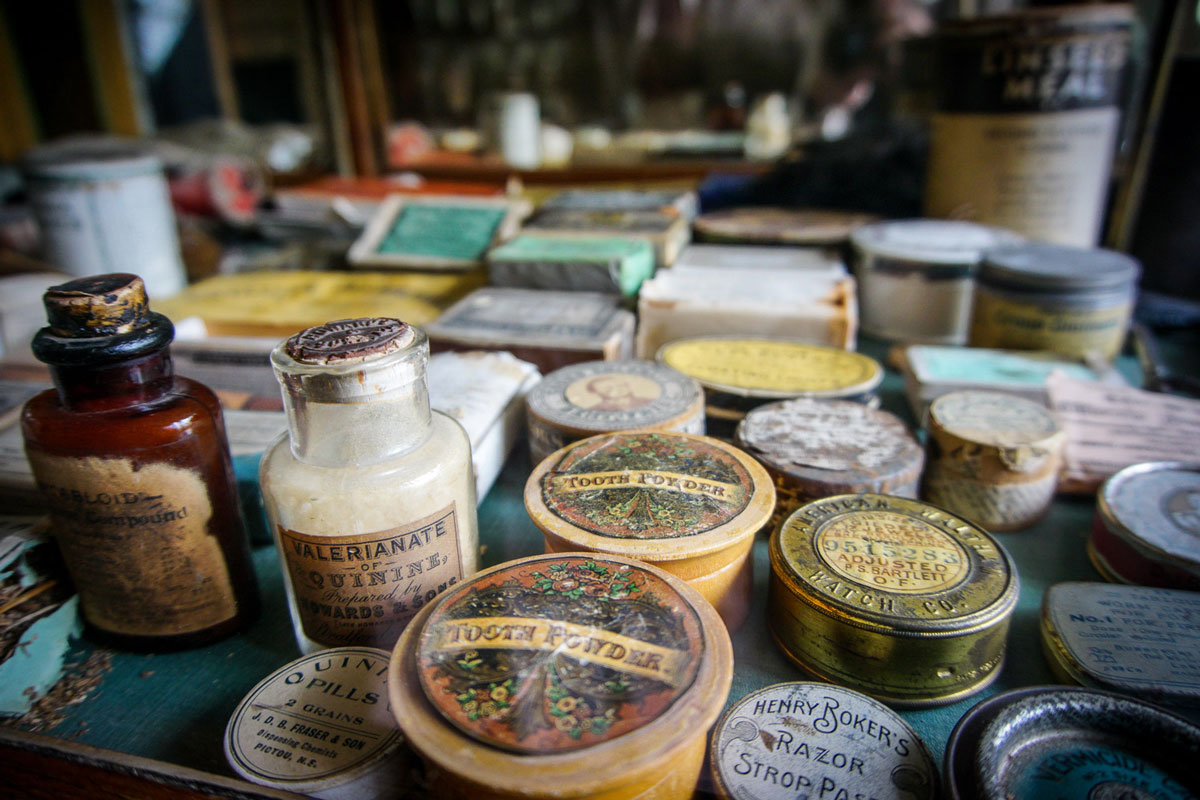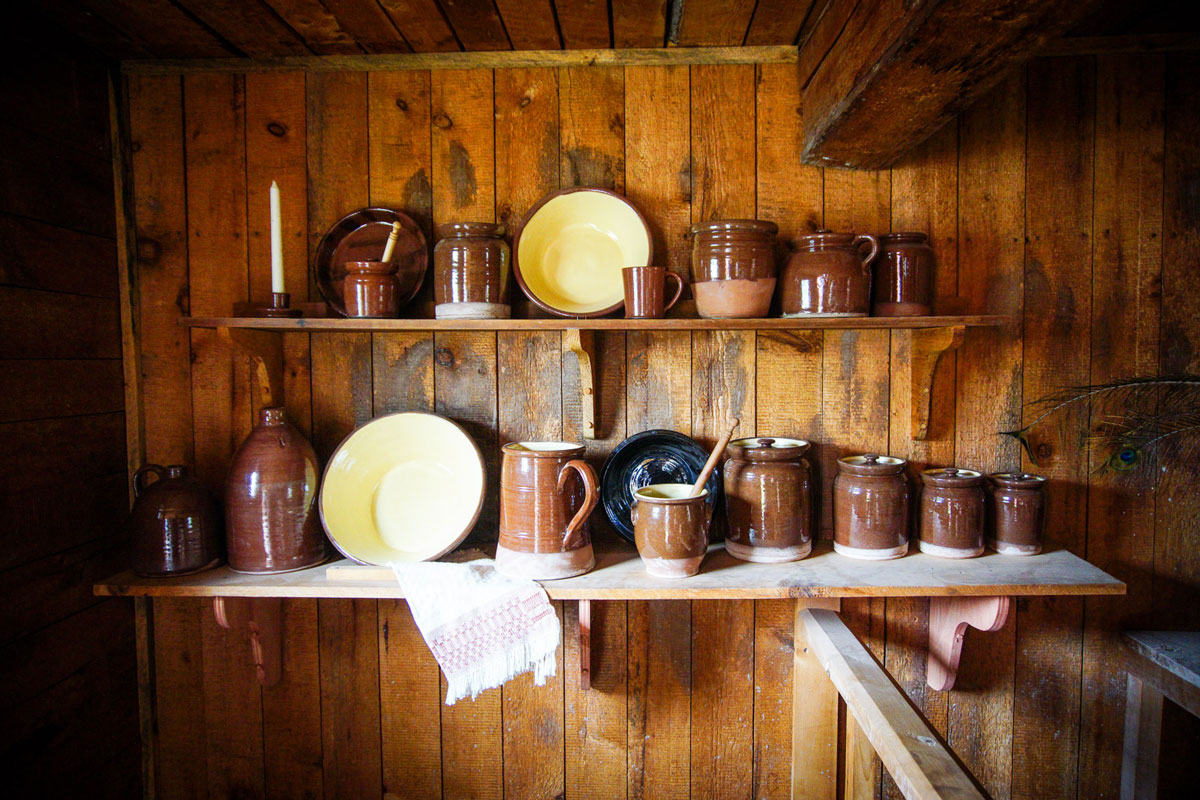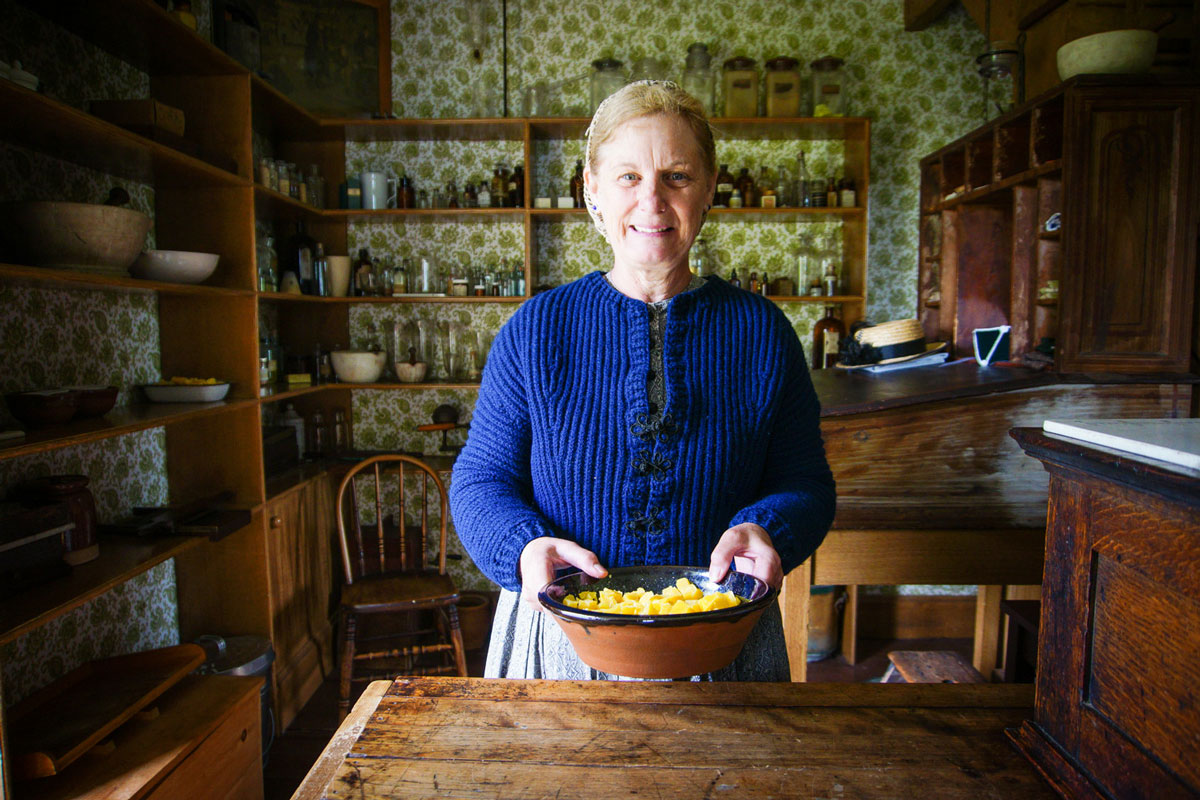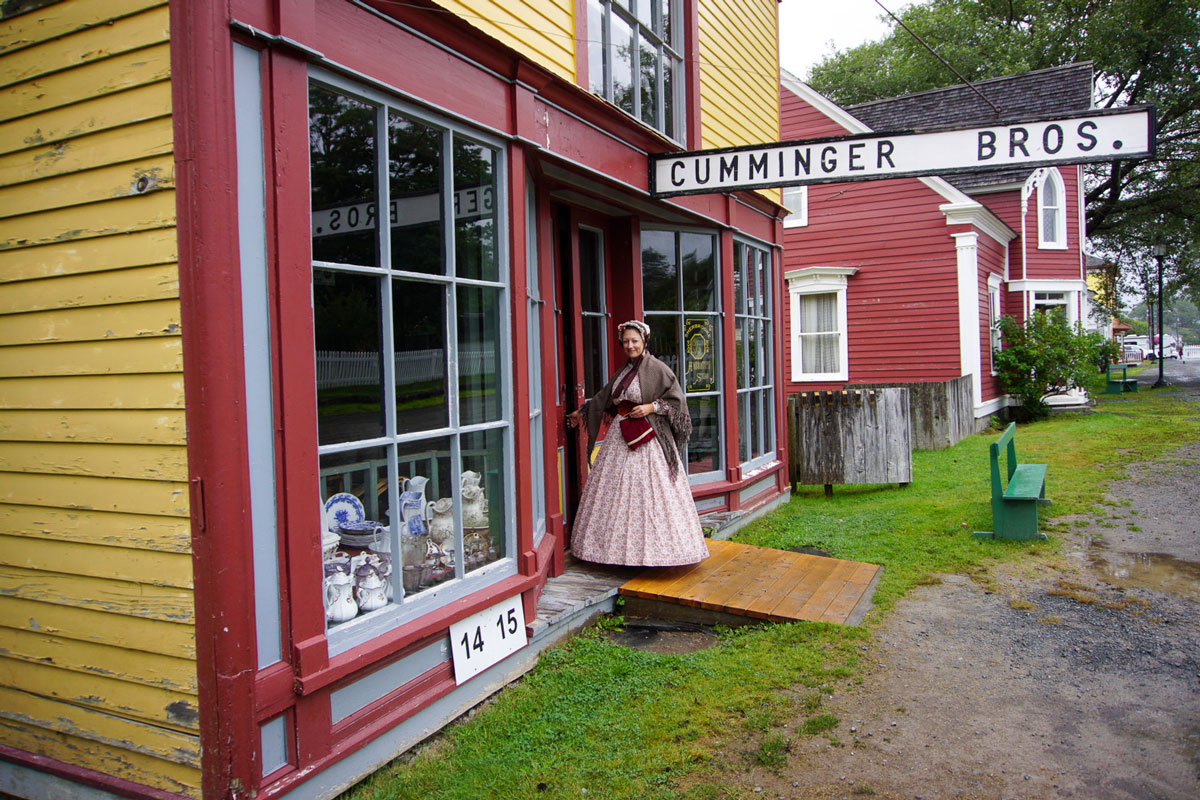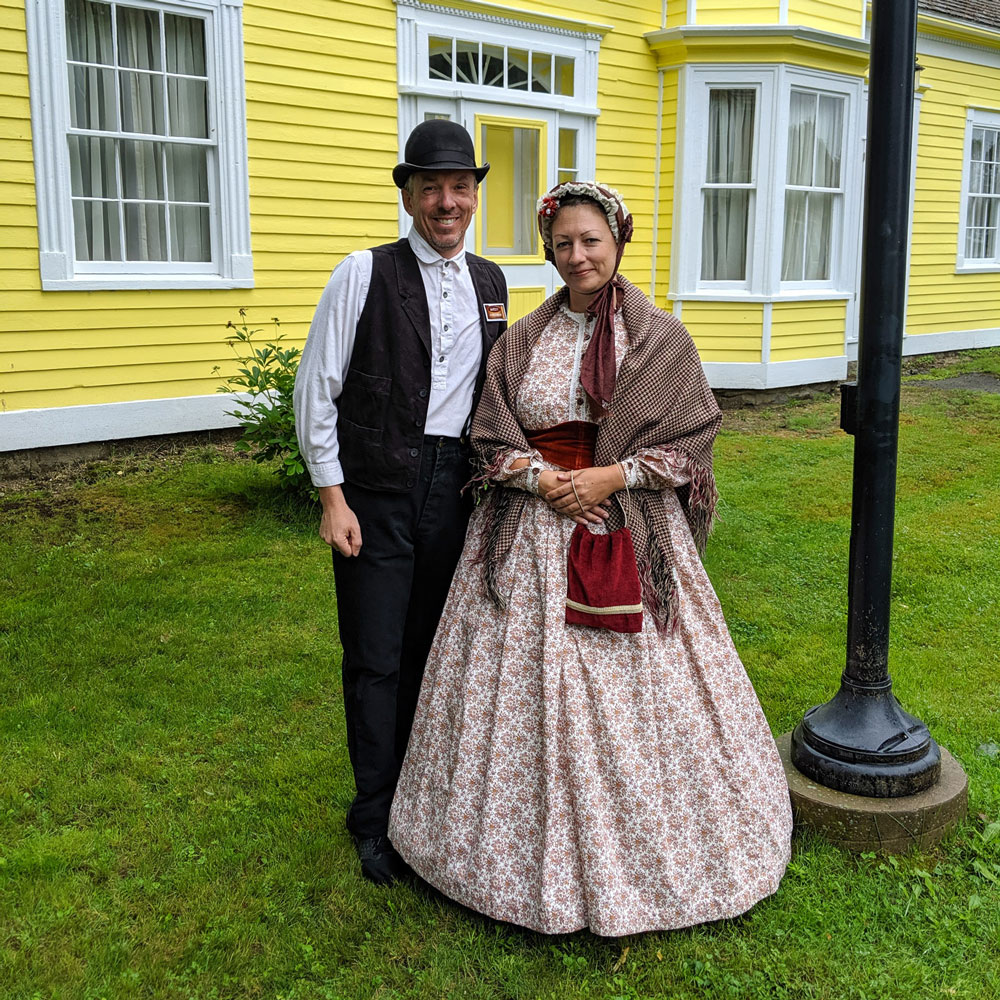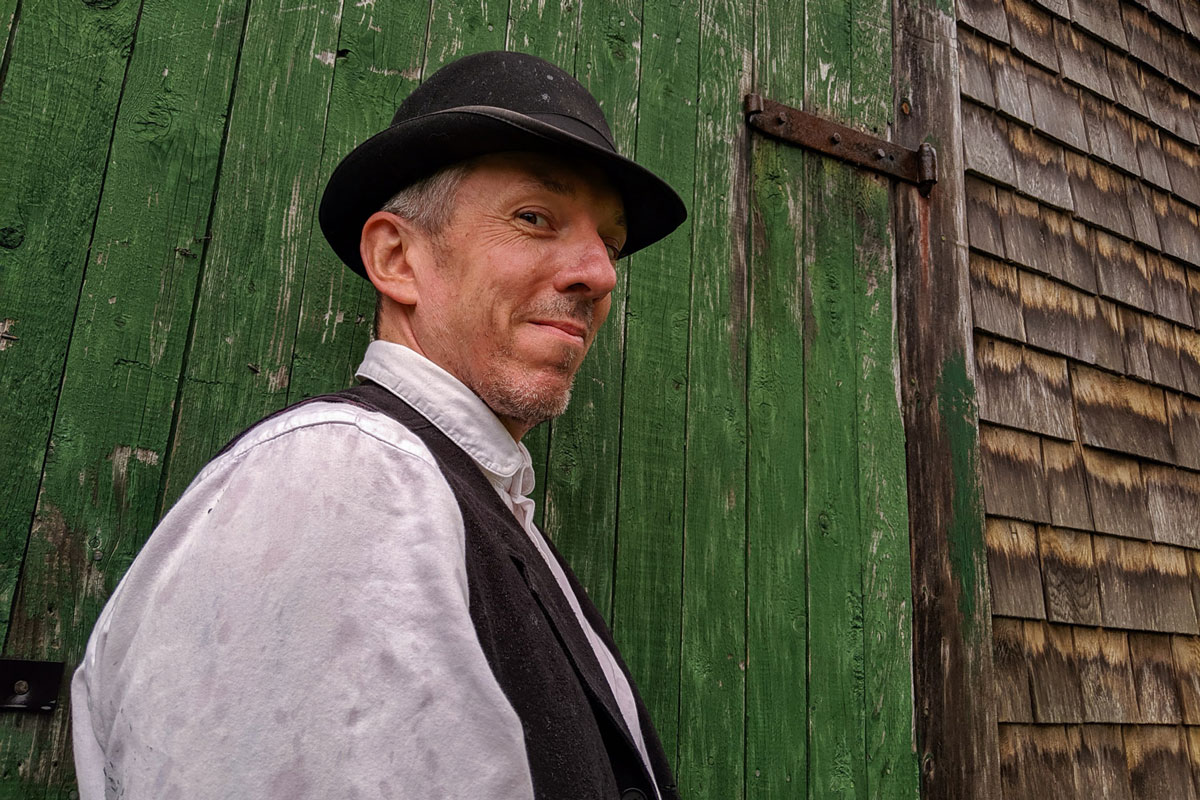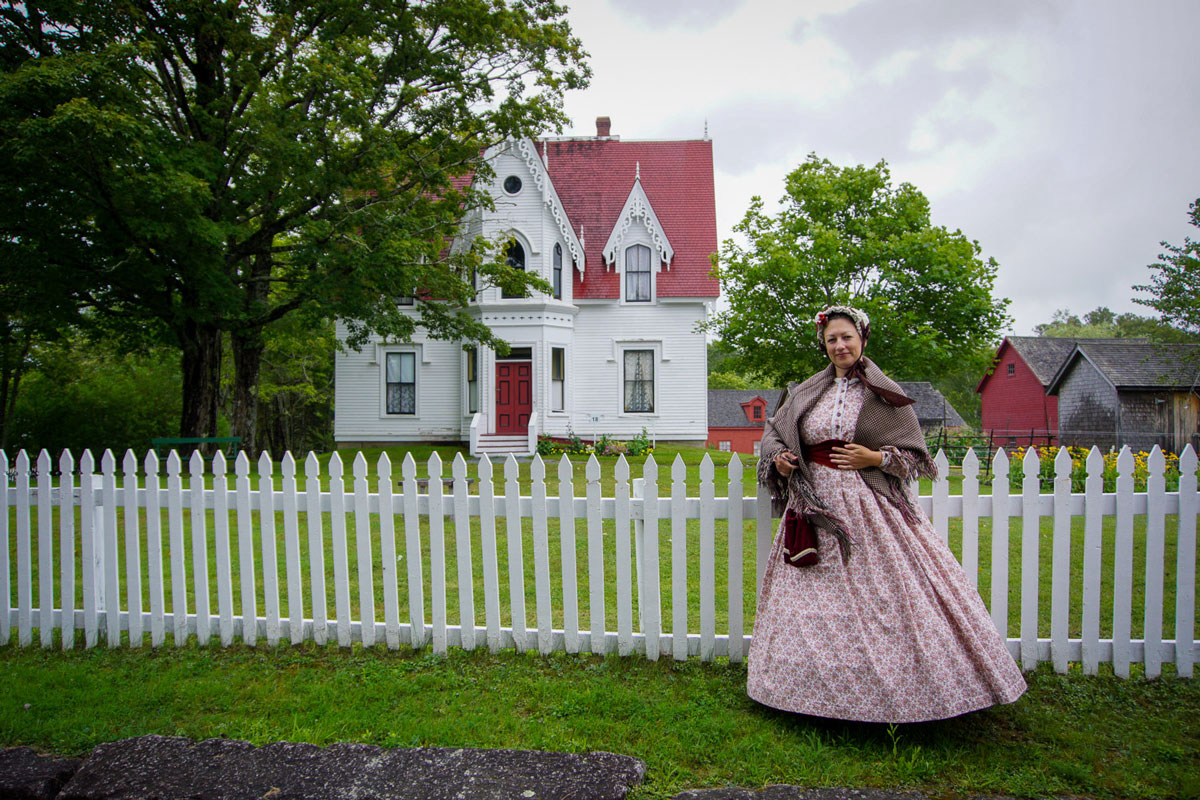 GUYSBOROUGH PHOTO CRAWL
The county of Guysborough is big (encompassing a large chunk of the Eastern Shore), but the town itself is home to almost 1,000 people near the easternmost tip of the province. The historic (and stunning) Des Barres Manor housed us for a night, but on the next day, with the forecast only offering us one last full day of sun during our trip, we scheduled ourselves a photo crawl.
Marine Drive has a wee offshoot road to the small, historic town of Canso. After snapping some in the town of Guysborough itself, we took the coastal drive there and made several stops along the way. Our only wish is that we had also saved time for a trip to the nearby Grassy Island National Historic Site – an important spot in the early days of the French-English struggle for control of Canada.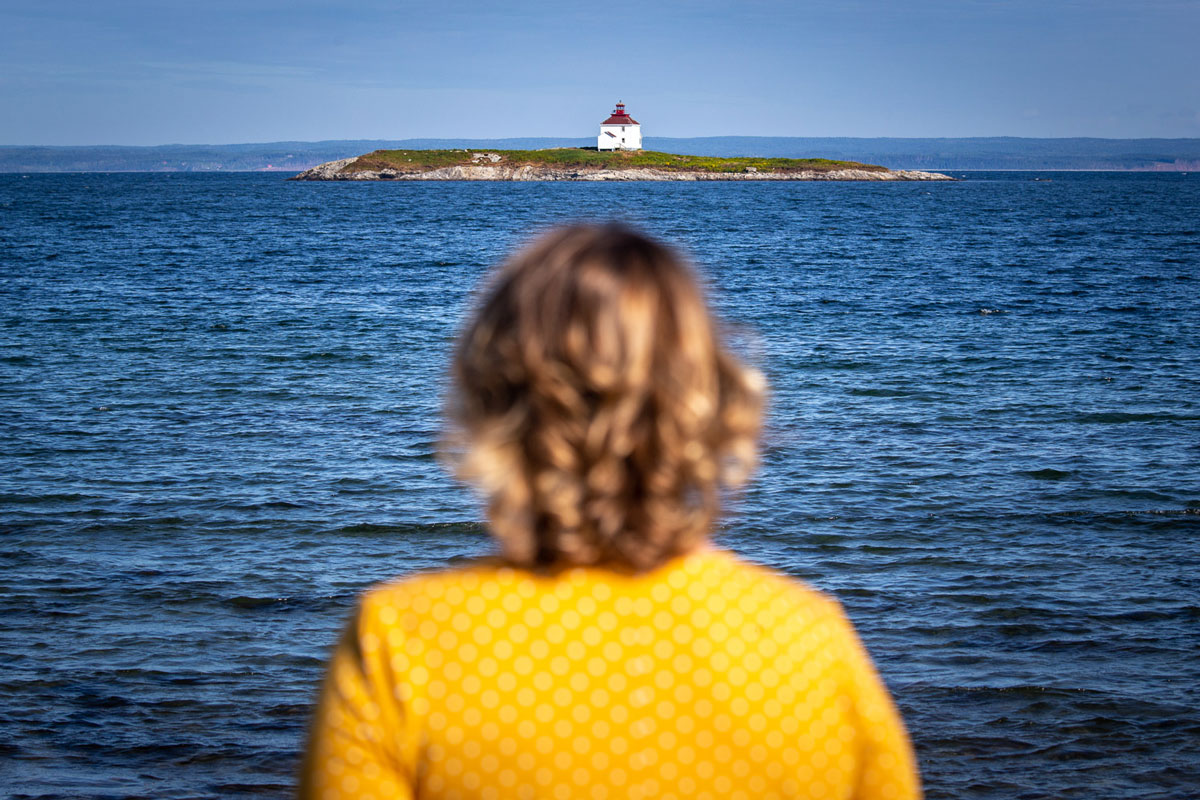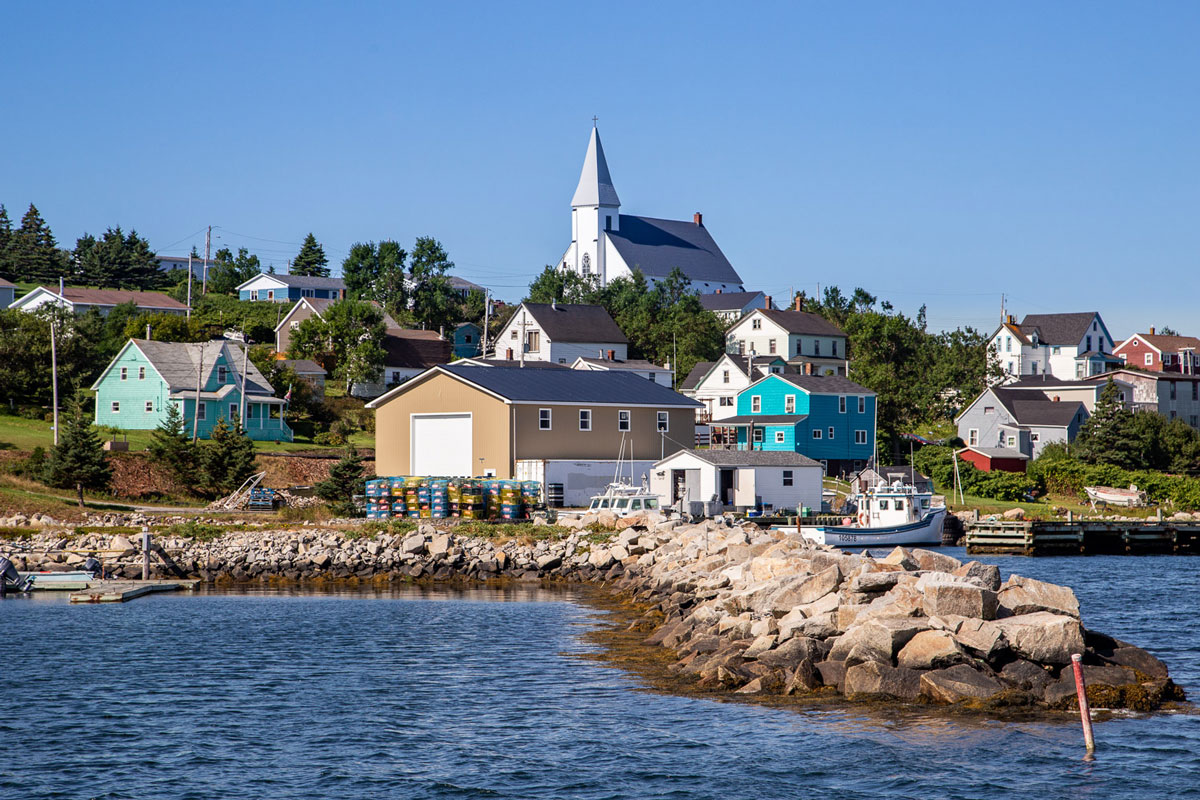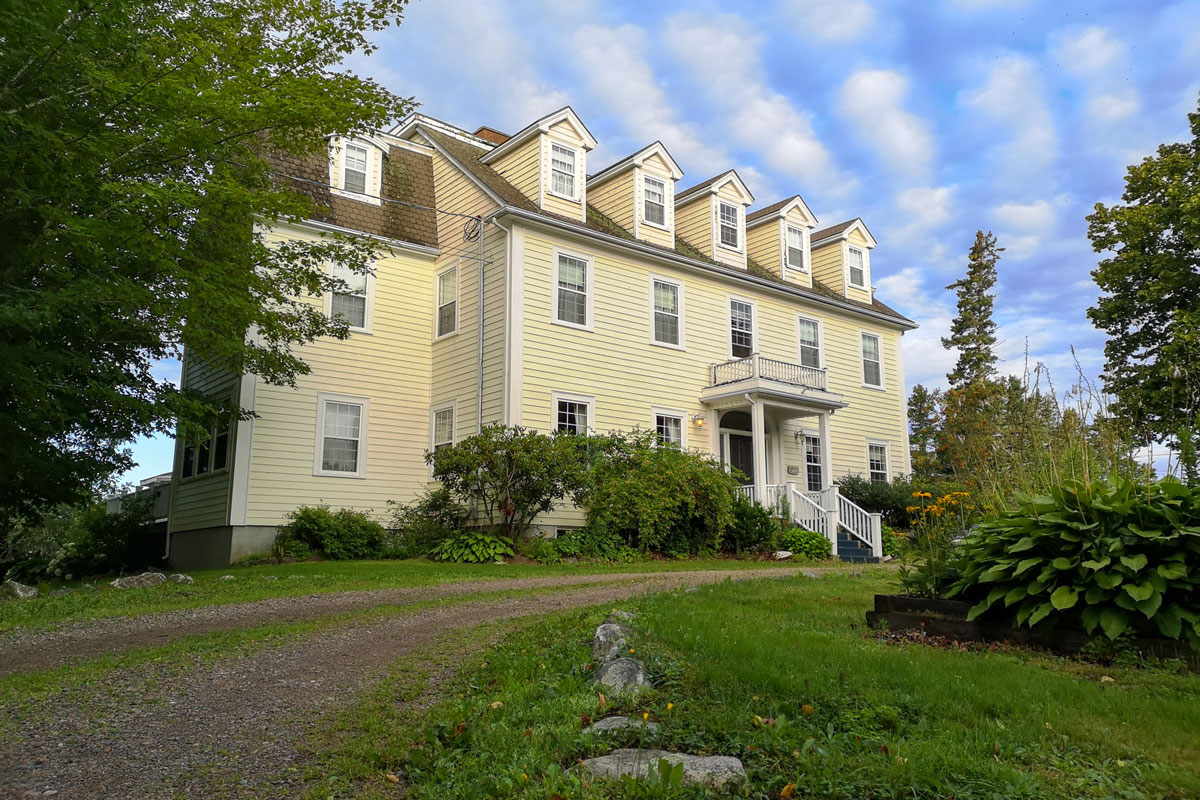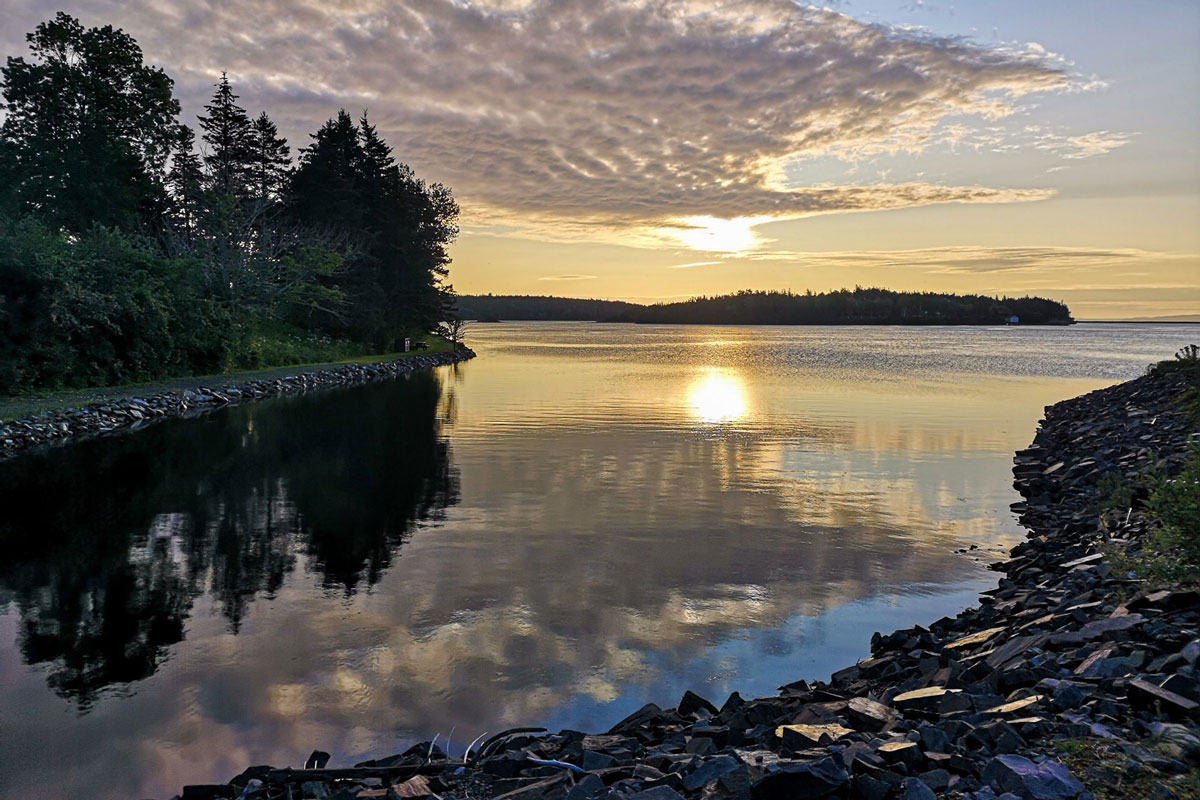 We racked up a lot on the odometer during this trip, and came away with an immense appreciation for all that Nova Scotia offers beyond what is visited most.
And we realized that it takes a visit to the Eastern Shore to really "get it". (And according to some of the local's comments on our Instagram posts, they understandably don't want to share it.) ?
where we stayed
Salmon River Country Inn, Head of Jeddore: Hunble and clean lodging in a perfect, central location for exploring a lot north and south on Marine Drive. Also home to an excellent restaurant and an awesome spot to take outstanding sunset photos.
Norse Cove Camping: This may sound cheesy, but we both felt like we really appreciated the Eastern Shore more by being this close to nature. The cabins are simple (only contain two beds!) but they are new, clean, and with all the services you need nearby. Our only complaint is that the trails to the cabins can get a little confusing (especially after a middle-of-the-night bathroom run), but waking up with the ocean a few feet from us made it all worthwhile.
Liscombe Lodge: Loved everything about our stay here, and would have loved to park it here for a few days to explore all of Ferngully.
DesBarres Manor Inn: An immaculately maintained historic building and the meals offered onsite are award-winning! (Pete declared his haddock dinner the best fish dish he's ever had – and that's saying a lot.)
This post was produced by us, brought to you by Tourism Nova Scotia.