After a few days roaming the desert, there is no better sight than that of a giant body of water. Our quick drive to the port city of Agaba from Wadi Rum had us jacked with anticipation.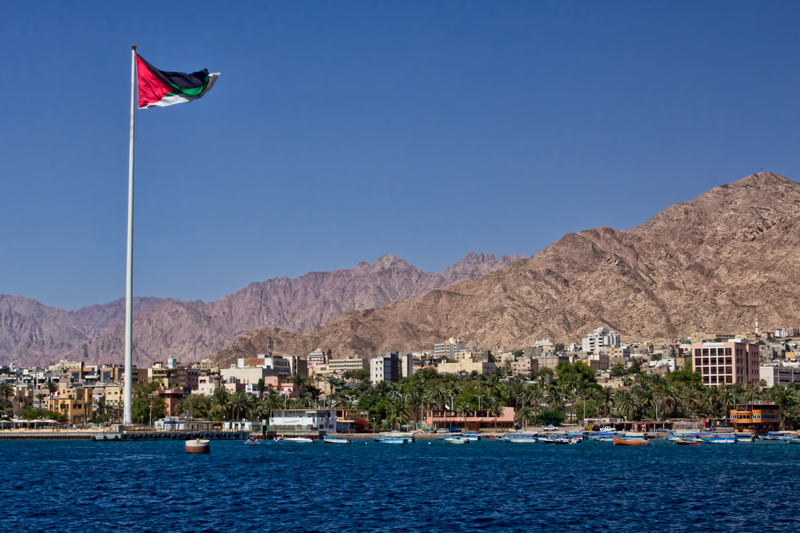 Aqaba lies at the very southern tip of Jordan, and the 17 kms of coastline on the Red Sea is Jordan's only access to open water. Across from the port you can see Israel and Egypt, and Saudi Arabia is only a few minutes drive further south.
It carries the vibe of an energized resort town and has all the amenities to match, with the star attraction being the brilliant blue of the open sea. And as the temperature raged above 40 degrees Celsius while we drove towards the coast, we had but one combined thought:
Get. Us. In. There. Now.
After arrival at the port we quickly retreated to a shady spot, slathered on buckets of sun cream, and waited anxiously for our boat to arrive. We were joined by a small group of divers and embarked on the inviting blue.
Within minutes we were reminded how much we love being on the water. The cool sea breezes and fresh smell of salty air relaxed us immediately.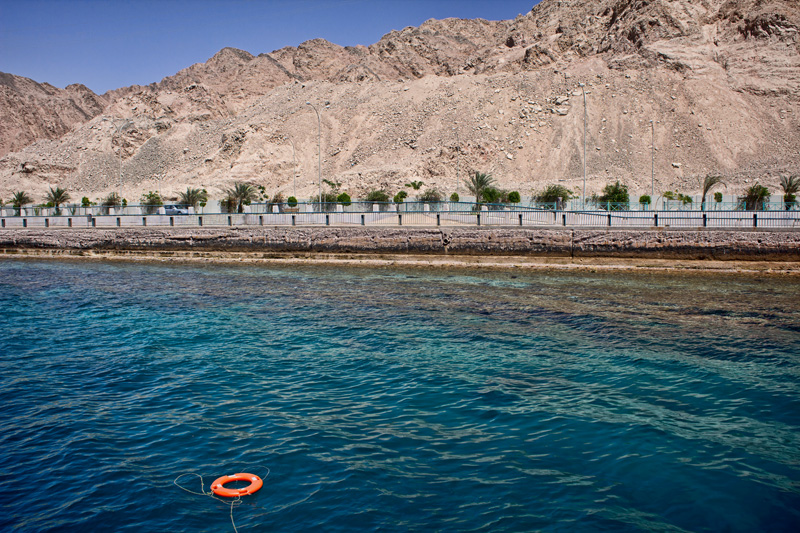 The water was as refreshing as it looked. After waiting for the divers to set out, we finally had our chance to take the plunge.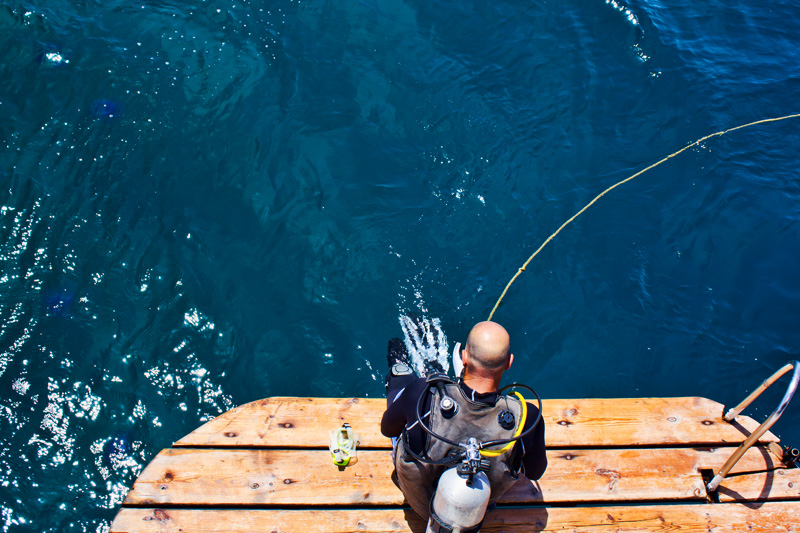 This was the first time that we have ever felt completely jealous of divers. We've had plenty of opportunities to learn, but never the urge to do so (figuring it to be an expensive habit we could do without). But on this day both Pete and I had many envious thoughts; each time they dove in they came back up with rave reviews.
We were relegated to the surface only. Our first stop did not display much in way of interest, but the second offered a satisfying variety of colorful coral and fish.
Truth be told, for as much as we both adore a good snorkel, none of it even mattered and our jealous thoughts didn't last long. All we really cared about was the cool sensation of being in the water.

Or even just on the water, for most of that long, hot day. Sunbathing, feasting on delicious grilled food, or staring out at the sea and several borders in blissful wonder.