The Adventures of Dirk and Foxy in the Salar de Uyuni
Words by Dalene Heck / Photography by Pete Heck
Assembling a team of 5 other super agents wasn't easy, but it was necessary if Foxy and Dirk were going to venture into the barren salt flats of Bolivia in search of the sacred Crygeisa stone.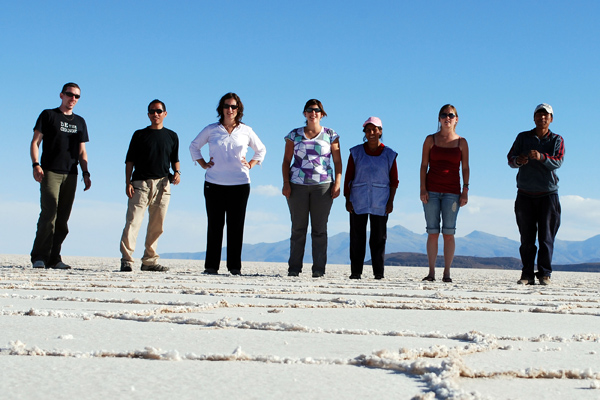 The Crygeisa possesses all sorts of power and in the wrong hands it would wreak havoc upon the world. It wasn't just Dirk and Foxy's team seeking the stone, but also the evil flamingo queen Vanesius.
The 7 heroes boarded two chariots and set off on an epic quest to save humankind.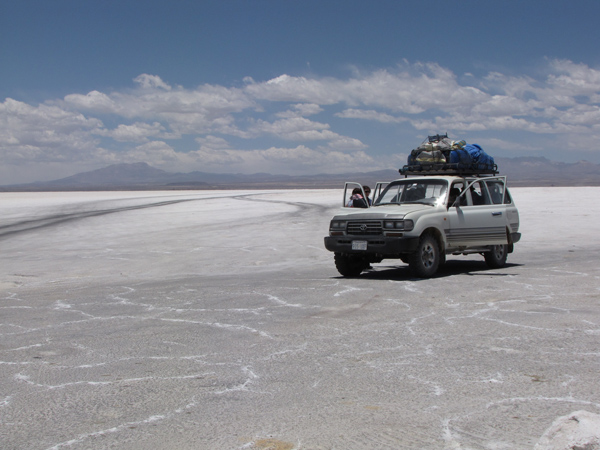 They drove for days through majestic lands, mountains, volcanoes, valleys, deserts and lakes, but saw no sign of either the sacred stone or the flamingo queen.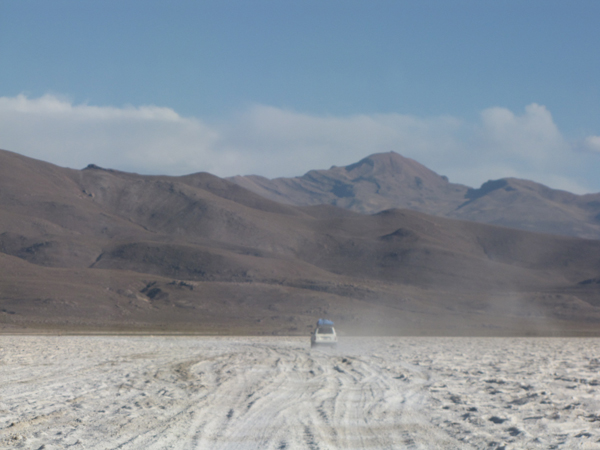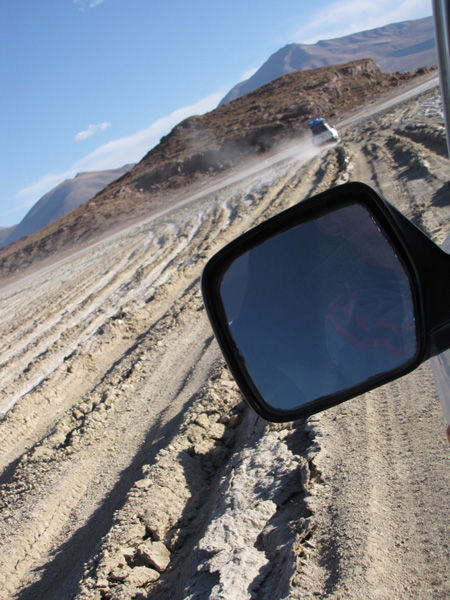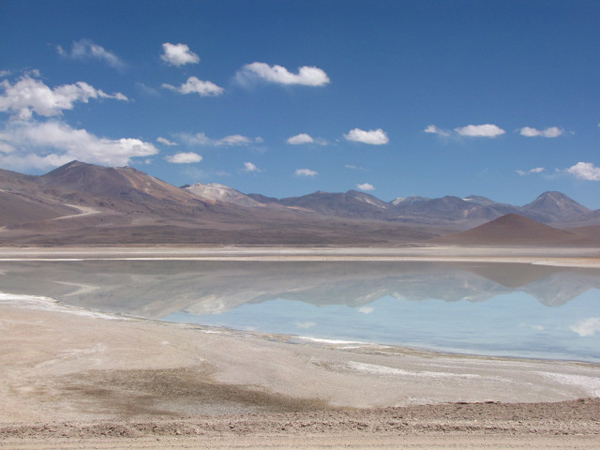 In the middle of the third day of driving through difficult terrain, bad luck continued when one of the chariots broke down.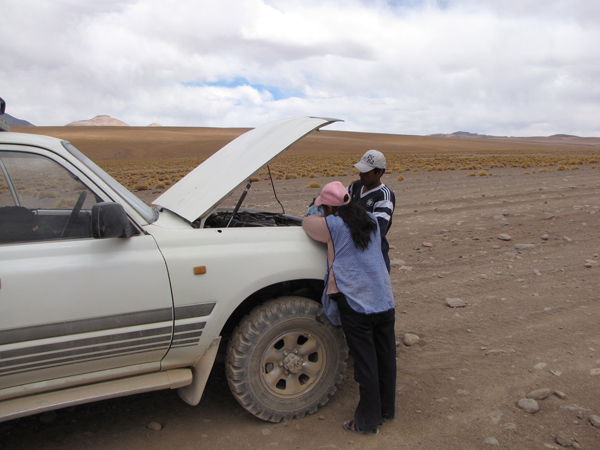 The others were too far ahead of Dirk and Foxy for them to signal that they needed help and the radios had not worked since the last night when the batteries died. The super resourceful mechanic Juanito and his bodyguard Danicita tried to fix the broke down chariot while Dirk and Foxy tried walking ahead to find help.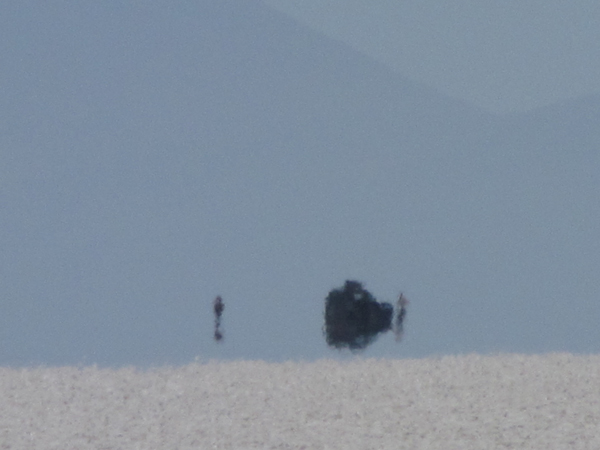 All of a sudden a great wind picked up and Dirk and Foxy saw a twister forming.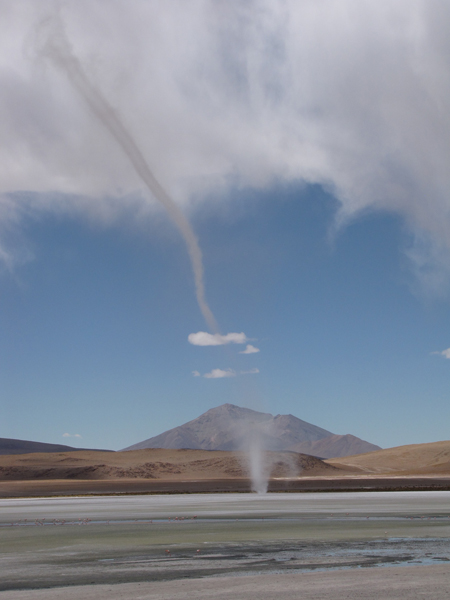 Dirk saw Foxy get blown away, but found something to hold onto to try and save himself from the same fate.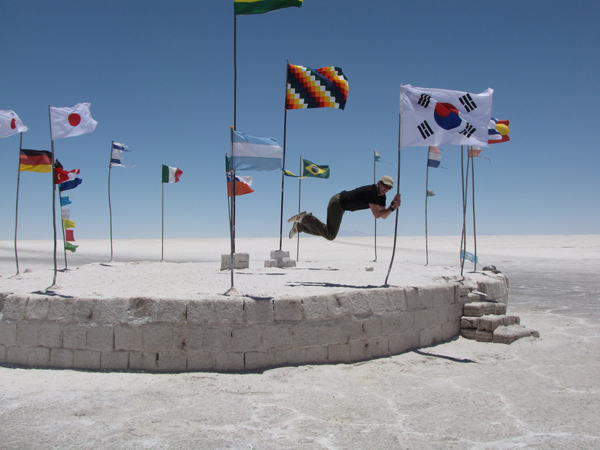 The effort was for not as he too was blown away into a whole new world.
The two both woke up hours later and trembled with fear as they had no idea where they were.
"What was that?" cried Foxy.
"I have no idea" replied Dirk "but I have a bad feeling that Queen Vanesius is behind all of this. I bet you she has found the Crygeisa stone!"
When Dirk looked around something didn't appear right. There were huge mounds of white powder scattered all around them.
"Look out!!" yelled Dirk at Foxy as at that moment a giant fork came out of nowhere and tried to pierce Foxy.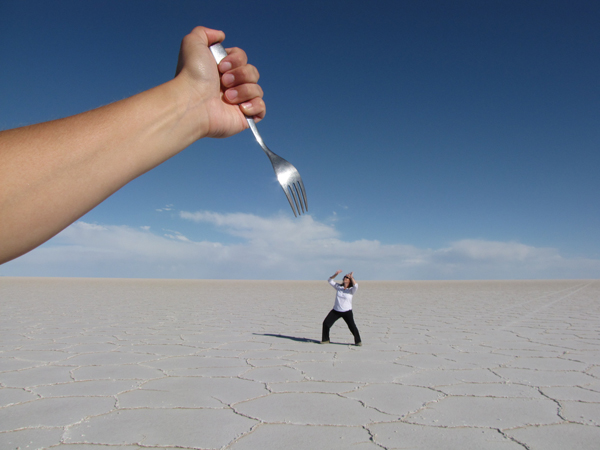 Foxy managed to dive out of the way and avoid being dinner for a giant human. Dirk meanwhile was hiding behind one of the giant white powder piles. He then noticed that there were white particles crashing down from the sky.
"What is going on here?" Dirk questioned and looked up and his jaw fell open. He was in the middle of a huge mound of salt and about to become the same giant human's dinner.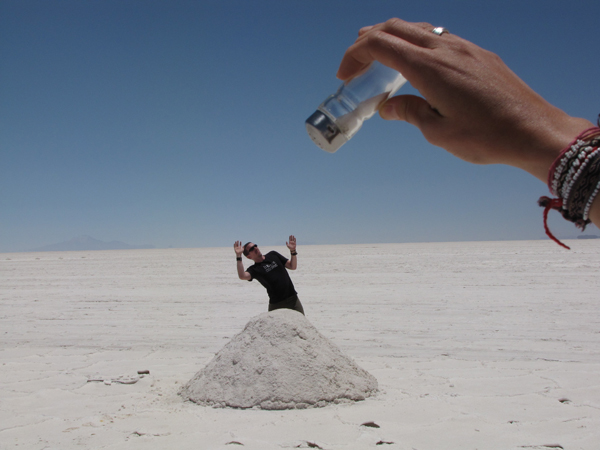 "Dios Mio!!" yelled Dirk, "Queen Vanesius has shrunk us! This means she definitely has the Crygeisa!!"
"We have to get out of here right now!!" shrieked Foxy and they both tried to hide behind numerous salt piles.
Luckily for them, also hiding behind the piles was their companion Sampresa who helped them escape.
After hours had passed with no one following them, the 3 heroes thought they were safe, and found a place to sleep for the night. In the morning they would wake to find the rest of their crew and continue the search for the Queen.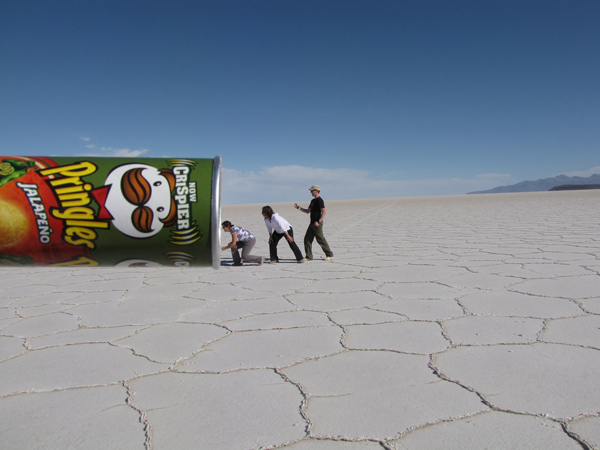 The next morning Dirk arose and found that Foxy and Sampresa were no longer asleep nor in the container. He stepped outside only to find that a monster was waiting for him.
A fierce battle ensued, but using one of the weapons that Sampresa had left behind for him, he was able to slay the evil beast.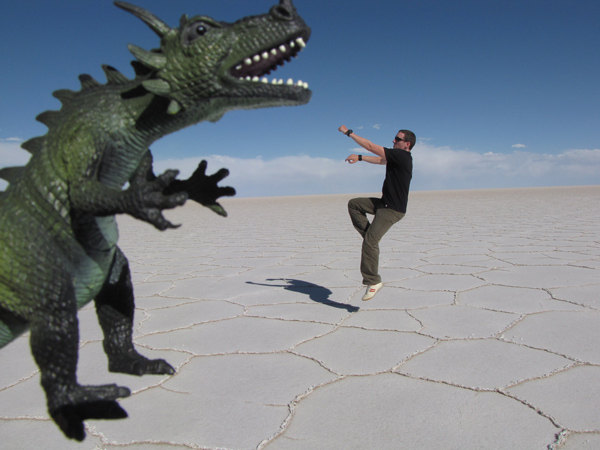 Another disaster avoided, but where were Foxy and Sampresa?
All of a sudden, something grabbed Dirk by his body and yanked him into the sky. It was Foxy and she had been returned to her normal size.
"I'm sorry Dirk, but I have to take you to the Queen," Foxy explained.
"You have to do what?" Dirk questioned.
"I've made a deal with Queen Vanesius and together we are going to rule the world!" Foxy said with an evil laugh.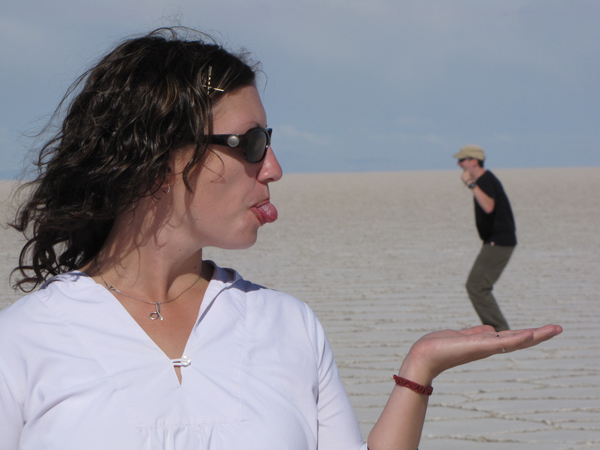 Just then Foxy tried to put Dirk into a small pouch but Dirk managed to back flip out of her hand and landed safely on the ground.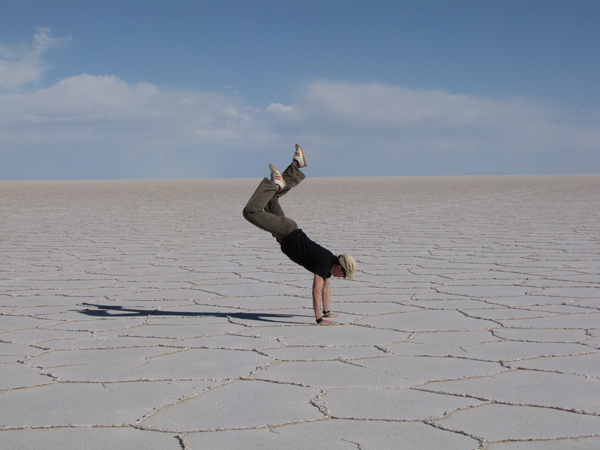 He made a break for it and ran as fast as he could towards the rocks he could see in the distance.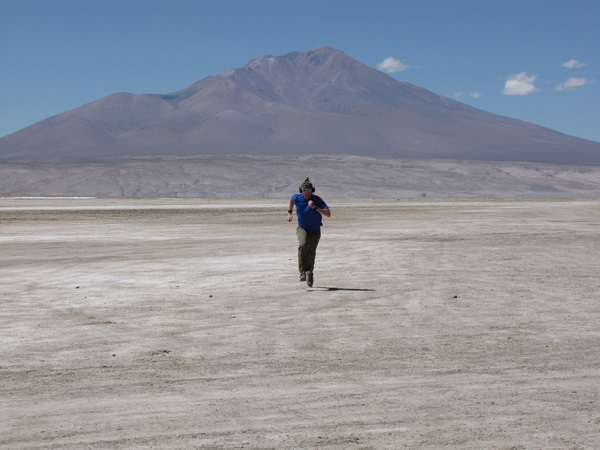 He jumped off ledges and through crevices to escape the clutches of his now evil partner.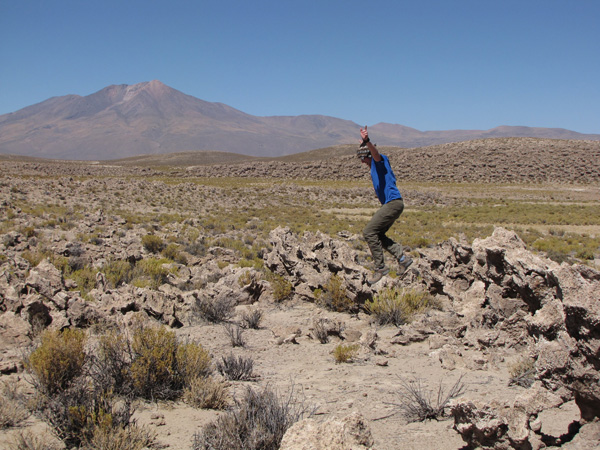 He was convinced that Foxy had been put under a spell, another ploy by Vanesius with the Crygeisa stone. I have to find a way to break that spell, Dirk thought to himself.
Free from danger at the moment, he sat down to reflect on what his next steps must be. All of a sudden he heard a mystical voice say,
"You must find the island of many cacti, it will point you in the direction of the tree rock which will point you towards the valley of big steam. It is here you will brought back to your original size. "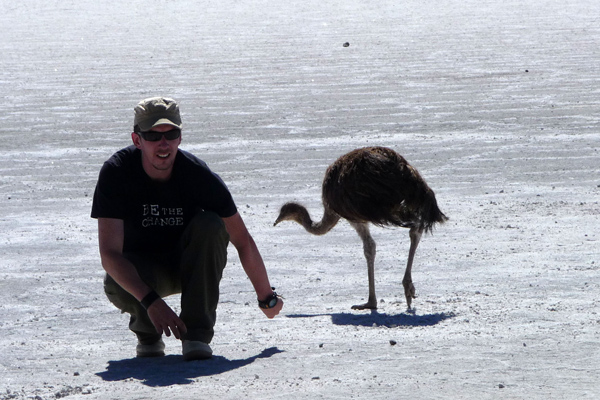 Dirk turned around and saw who was talking at him. A talking bird. Could this day get any stranger?
But he heeded the advice of the wise bird and headed off towards the island of many cacti.
When he got to the island, he found the sign and headed east in the direction of the rock tree.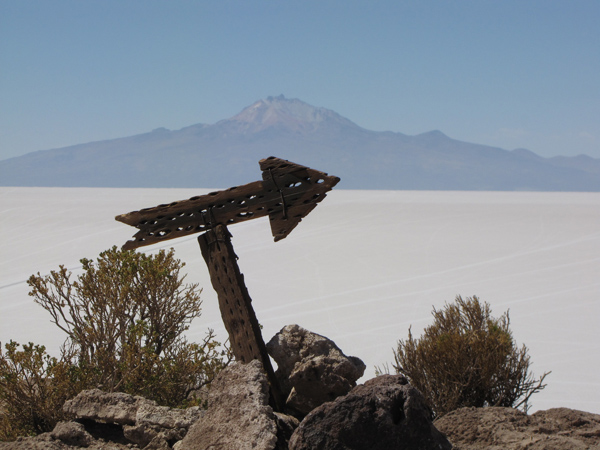 When he found the rock tree, it was late so he thought it best to spend the night beneath the rock and venture to the Valley of Big Steam in the morning.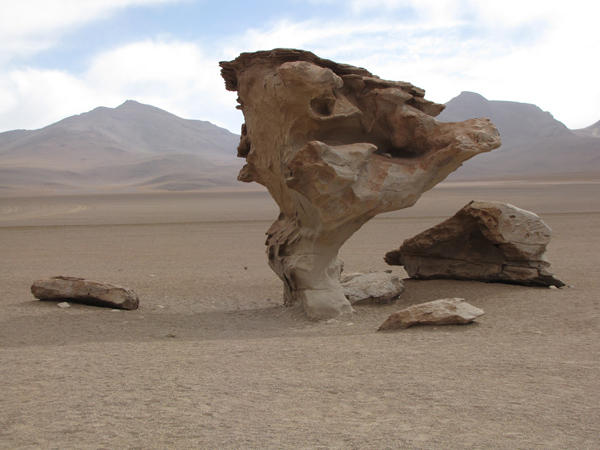 Morning came early and Dirk set off. Upon arriving at the Valley of Big Steam, it was like nothing he had ever seen before. Lakes of lava clay were bubbling all around him and he knew one false step would end his life. He found the geyser of steam and crouched over it. Suddenly he returned to his normal size!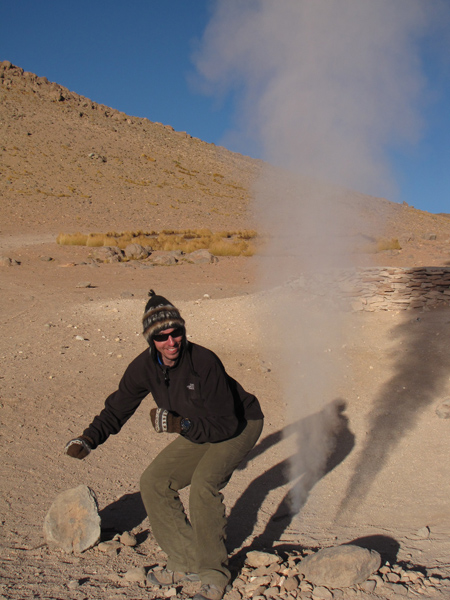 However, he was not out of danger yet. The evil Queen suddenly appeared with her army of other flamingos!
Dirk was able to fend himself from Queen Vanesius's guards, but was unable to capture the Queen herself. He did however notice that in her haste to retreat she dropped the Crygeisa stone.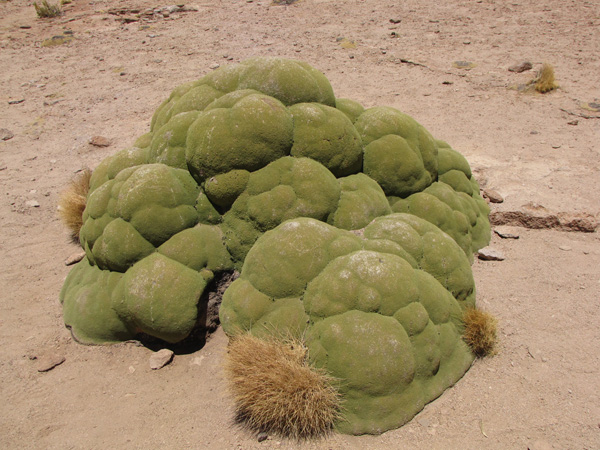 He picked it up and rubbed it thinking of what he wanted it to do. Almost instantly Foxy and Sampresa arrived behind him in a daze not knowing what had just happened.
Suddenly Juanito and Danicita came bolting over a set of railroad tracks with their chariot.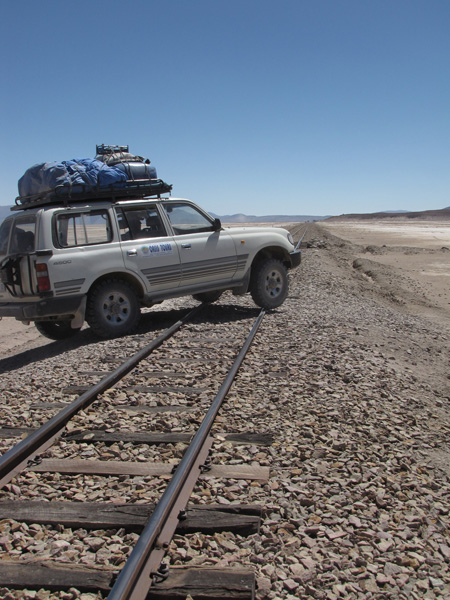 Juanito said, "I know where Queen Vanesius has hidden the others, quick jump in!"
Everybody jumped into the chariot and they took off to find the others who had been captured by the evil queen.
They arrived at the spot Juanito said they were hiding. "Look they are in here!" cried Sampresa.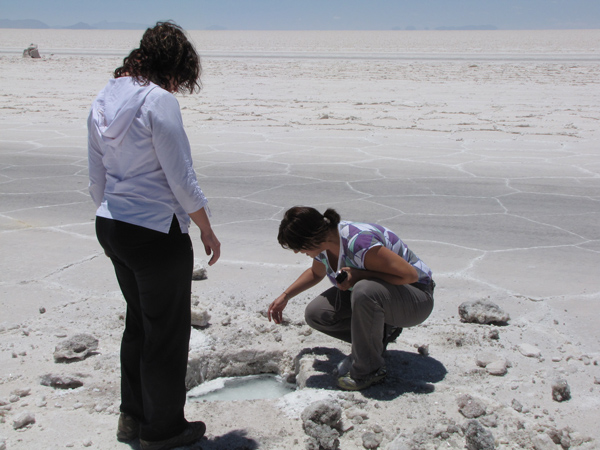 Dirk used the Crygeisa stone and rubbed it and sure enough they reappeared.
With all seven of them reunited Dirk remembered one last thing the wise bird told him.
"In order to return to the world you were in before the wind took you here, you must all form a star with the Crygeisa stone in the middle. This will transport you back."
The group followed the instructions exactly.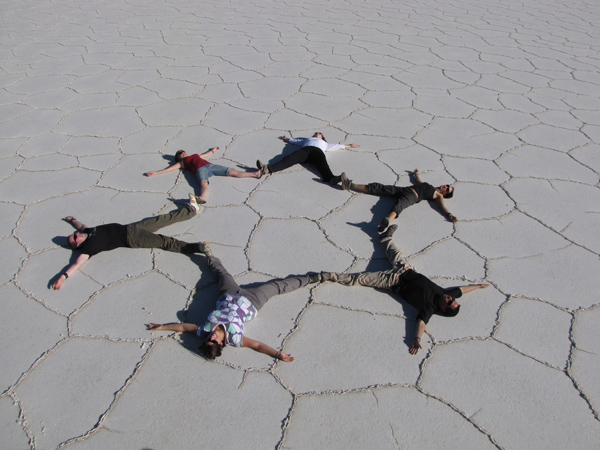 And sure enough, the strong winds returned and blew them back to where they had originally started.
Dirk and Foxy had captured the Crygeisa stone, but knew it wouldn't be the last time they saw the evil queen. The question is when and where she would make her next attempt to take over the world.
All that Dirk and Foxy knew is that next time…they would be ready for her.