If Anyplace Could Make Us Settle
Words by Dalene Heck / Photography by Pete Heck
In our five years of travel, our longest stop has been for six months. Way back in 2010, we accepted an extended house-sitting job on the island of Roatan, Honduras.
It was lovely (mostly). It was a nice rest after our year around South America and quick visit home. It was where we launched this blog and where I healed a torn achilles tendon. We made some fantastic friends, enjoyed many days beach bummin', and really tasted tropical living (which was a lifelong dream for these cold-weather birds).
But after just a couple of months, a familiar feeling crept in. Our feet inched towards the door, our fingertips led us to new dreamy places with a few clicks online.
We needed to be on the move again.
And since then, we haven't settled down for longer than three months.
It's not entirely because we haven't wanted to. The road can make us quite weary, like it does for anyone. We don't like to have stays in one place for any less than a week because just the thought of packing up and moving constantly tires us so. We've repeatedly tossed around the idea of finding a longer-term "base" – a place to ever-so-slightly-settle when we need it to regain our travel energy. A place to swap out wardrobes and equipment before heading out on our next adventure.
The problem is, we have never been able to commit. There have been plenty of places that we've loved, and could see ourselves staying in for an extended period of time, but just can never seem to bring ourselves to take that next step.
But then we got to Romania, and one city quickly jumped to the top of our list of places to be considered.
welcome to brasov.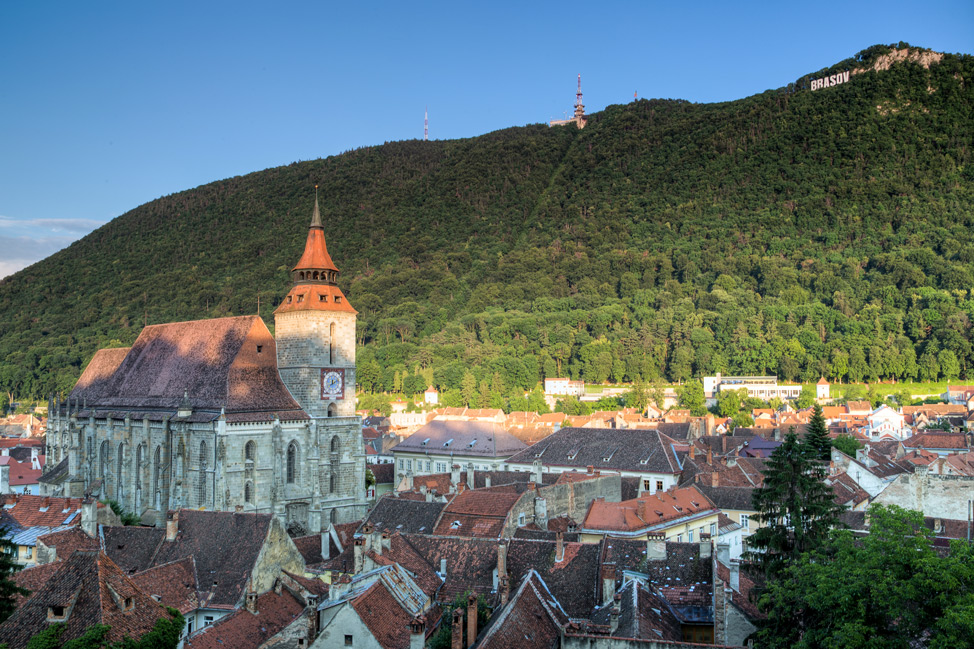 Whether we knew it or not, all throughout our travels, we've been developing a checklist of preferences.
While living on a tropical island appeared as a lifelong dream, we realized on Roatan that it wasn't for us, with bugs and insufferable humidity being the major deterrents. We have learned that we prefer the countryside to big cities, mountains to deserts, and so on. I'm sure that we never would have figured out the contents of this checklist without first leaving home and trying them all on, to directly test which environments fit well or which rubbed us the wrong way.
The intentional use of this checklist isn't even quite clear. It's not to find a new "home" (we have long since determined that for us, home is not a place), but just a comfortable location for us to return to. A place to unpack when fatigue forces travel to briefly lose its appeal.
And Brasov ticks off a lot of boxes.
— It's a small(ish) city that is well connected. It's not exactly tranquil countryside, but really close to that, and with all of the amenities we would need.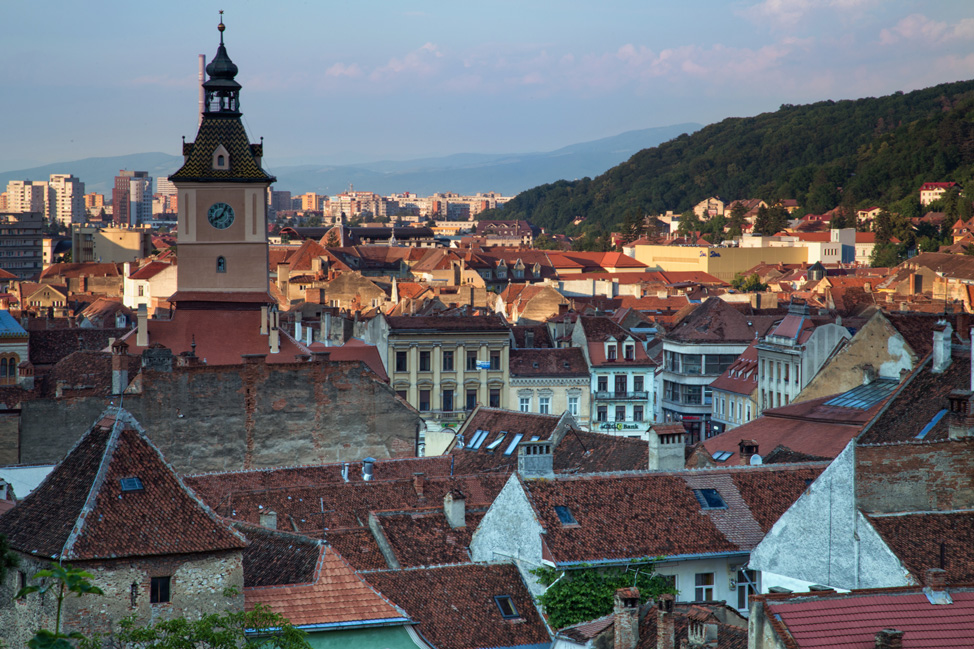 — Being in the Carpathian Mountains, the temperatures never get too hot or humid (perfect for this wimpy Canadian), with lots of outdoor adventures to be had in the area. Pete is especially fond of Brasov for the numerous running trails.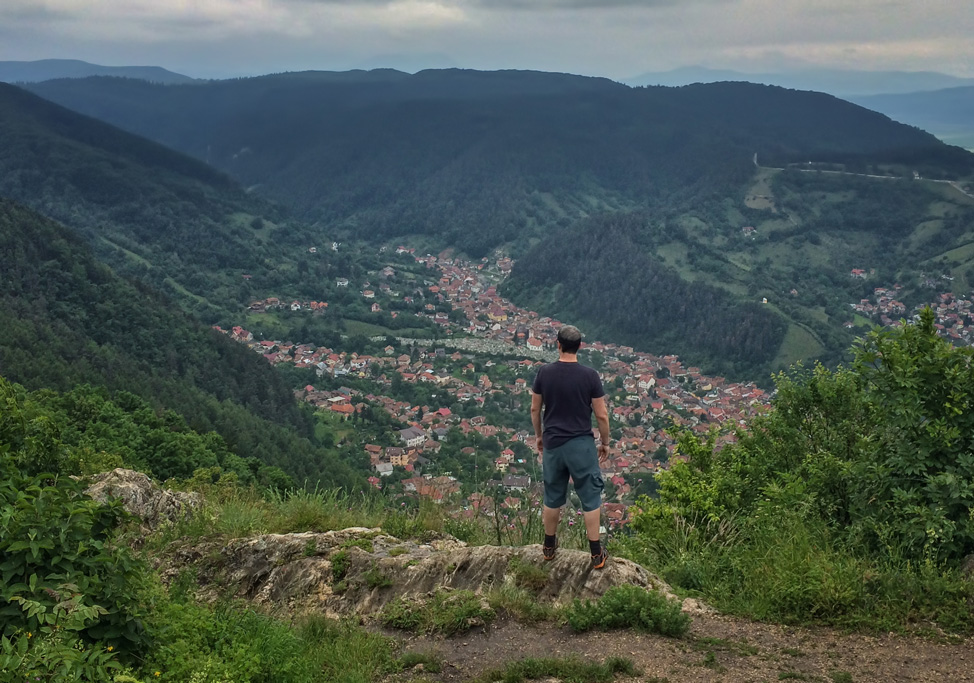 — It's very inexpensive, without sacrificing quality. A nice apartment can be let for just a few hundred dollars a month.
— A long-term visa is fairly easy to get – we've talked to two different people who have done it two different ways and we could make either of those work for us.
— Umm, it's really pretty. An inspiring place to work.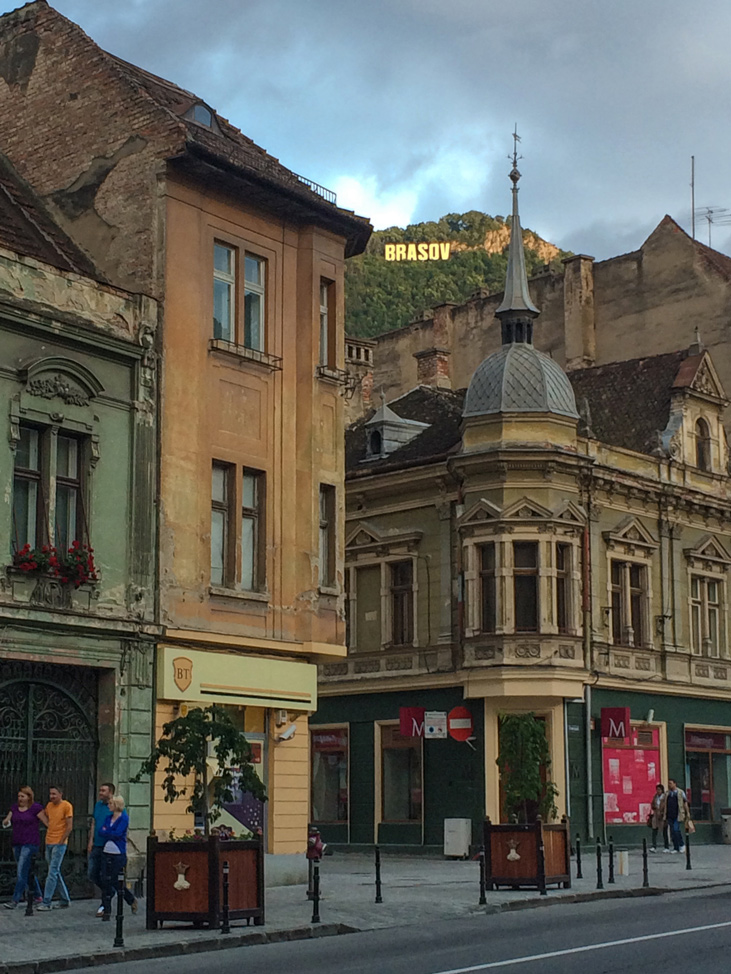 — It's extremely safe. There are scamming taxi drivers to be wary of, but besides that, Romania has one of the lowest crime rates in all of Europe, and Brasov in all of Romania.
— Nearly everyone speaks at least some English, but learning Romanian wouldn't be too far of a stretch for us either. Being Latin-based, we found ourselves picking up words and phrases easily thanks to our knowledge of Spanish.
— Damn, but the food is delicious too. We never unexpected to enjoy Romanian food so much, but we found lots to love about the local cuisine.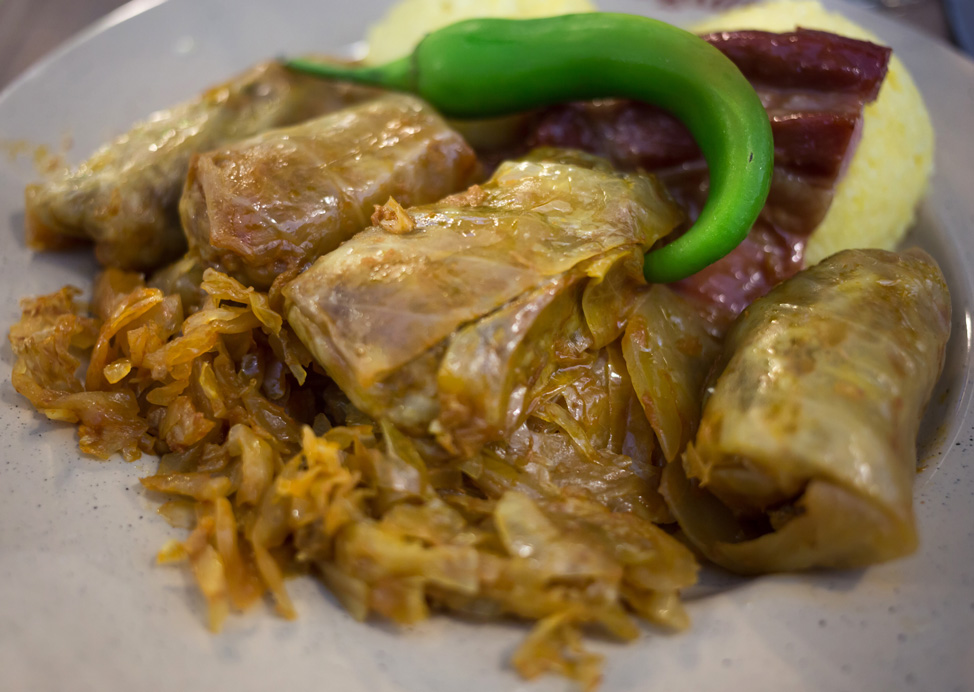 It just felt comfortable and temperate and good.
We extended our stay from one week to ten days, scouted out apartment rentals, and even made a few local friends. While we have loose plans that see us through to the end of this year, 2015 may be the year we sprout a few roots. If anyplace could make this happen, Brasov could.
(Truth be told, it took me a long time to even type those last couple of sentences. Itchy feet are still a pressing and ongoing concern.)
where we stayed
We spent all ten days in this cozy apartment right in the heart of the historic center. Long-term it's not a great place as the kitchen is too small and it is without laundry, but for our short stay, it was near-perfect.
Haven't tried Airbnb yet? Sign up through this link and you'll receive a $25 credit (and we'll get a little something as well, thanks for helping!) 🙂
where we ate
Those delicious sarmale pictured above, along with other fantastic Romanian cuisine, could be found at Sergiana, a short walk from our apartment on the edge of the center. It might just have the best Romanian food we had in the entire country.