Words by Dalene Heck / Photography by Pete Heck
I felt pulled in a million different directions in Montréal.
It is a city that it is oft visited and well documented – so many people were proud to offer their must dos/sees/eats with us before our trip, and the recommendations were all so varied. Our to-do list became a mile long, and after five days (including some marred by relentless rain), we couldn't help but feel a little disappointed in ourselves for barely making a dent.
Usually, after exploring one city for that long, I can comfortably map it out in my head and construct my own list of dos/sees/eats. If anyone asks, I'm more than happy to pass those along and feel assured that I am doing a worthy service.
This time, my memories seem fragmented – I can't place them on a map, I can't see the city in digestible portions. I don't feel like I can rightly comment on everything that is good about the city as I feel like I have barely scratched the surface. Montreal offers far too much goodness to be consumed in a few days. Rather than come away with a to-do list for others to go off of, I have instead amassed a longer one for myself.
Gothic churches transformed into condos, libraries, even music studios? I want to see them all.
17km of underground art? I want to walk them all.
Scores of 'greasy spoons' offering up endless versions of poutine? I want to taste them all.
Not to mention all of the wilderness that surrounds the city. There are so many great day trips from Montreal. I want to take them all.
And so on.
All I know for sure is that there was a spark on this first visit. Love and respect quickly developed; both Pete and I felt it. And while I can't adequately explain why, or point you to a list of must-dos to evoke the same strong admiration, I can share with you some intimate little moments that made it so for me.
— Catching sun rays as they spilled through the spire of the magnificent Notre Dame Basilica on our first view.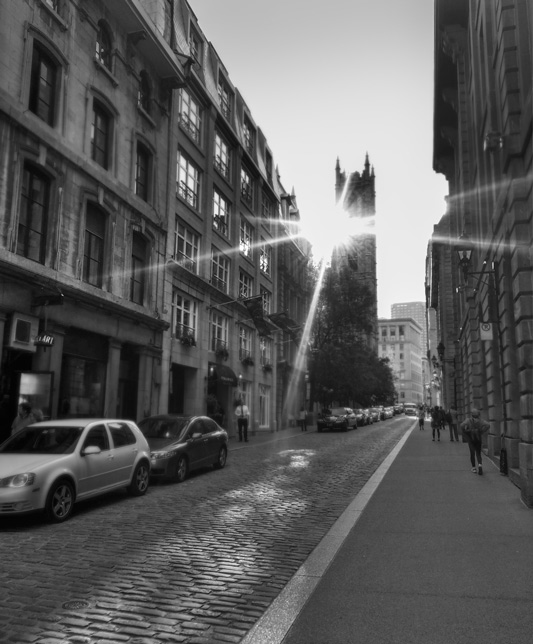 — Happening upon a decorated piano left in the middle of a pedestrian street with a little boy giggling as he plunked on the keys. Pete and I couldn't pull together two notes between us if our lives depended on it, but we happily lingered to listen to the next person who lit up the street with his effortless melodies.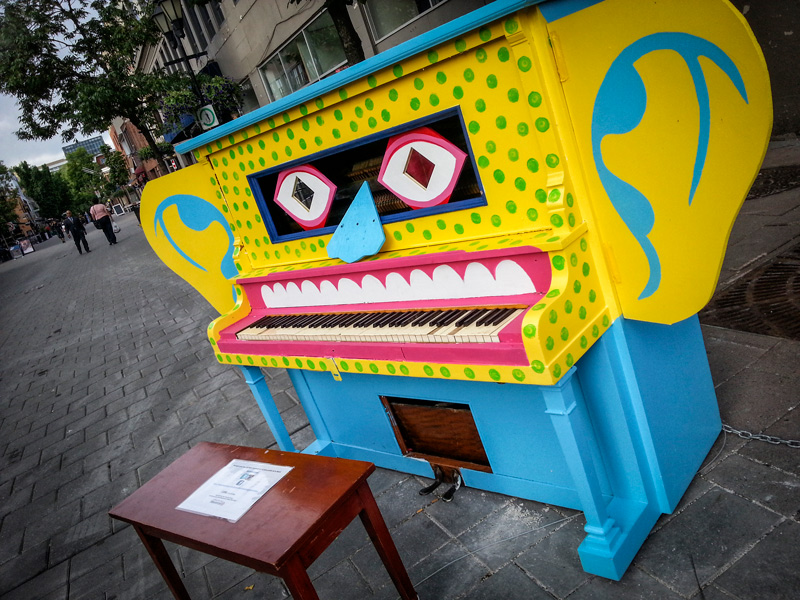 — That first satisfying bite of a bagel, warm out of the oven, savouring the slight sweetness that comes from the dough first being boiled in honey. With it came the realization that we had never truly eaten a bagel before that day.
— The same can be said for poutine.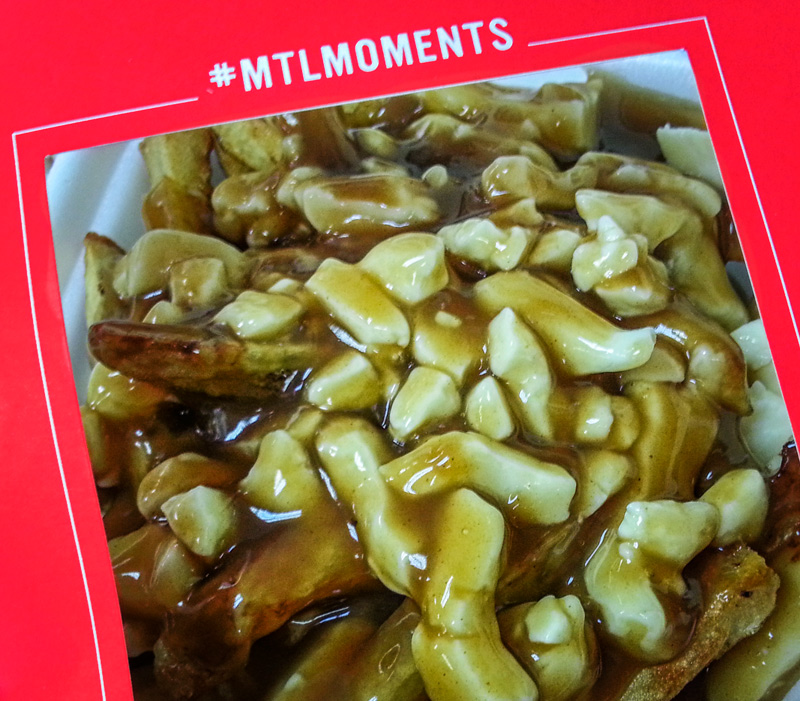 — A cherished lunch date with a reader named Sarah who has her own travel aspirations. Travel is such a big part of the culture here (in comparison to our home in western Canada, at the very least), and it is always such a pleasure to connect with those who have the same life goals.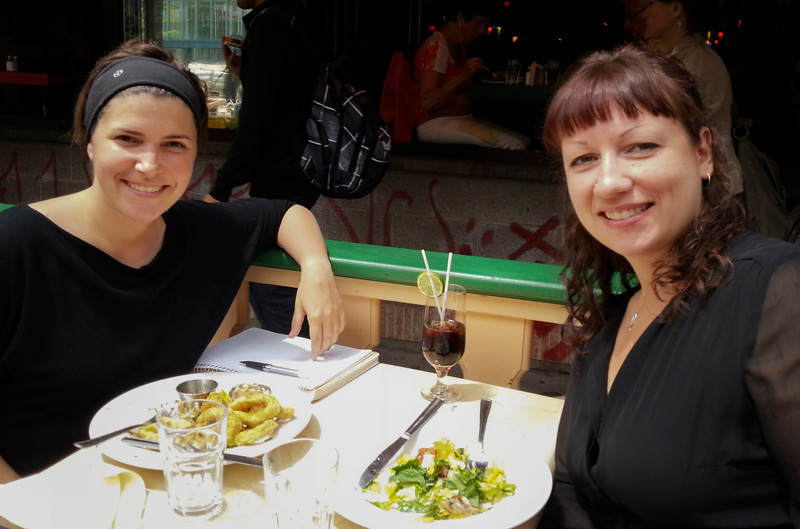 — While riding the metro with Sarah later, Pete noticed that the stop announcements being made were actually one stop off the actual train route. Sarah smiled and shrugged: "Eh, that's Montréal."
— Pete's random befriending of a local named Serge, who helped him find the right location to capture the downtown from across the water.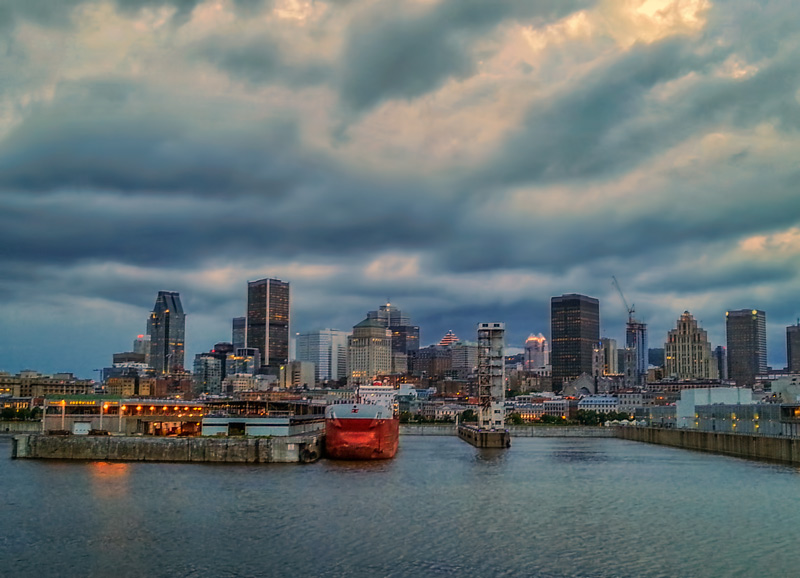 — After an afternoon of casual wandering through a diverse neighbourhood (whose name is not coming to me at all – see? – no map in my head), we found no way better way to finish it than with colourful drinks in mason jars, cementing our bond with a lovely new friend.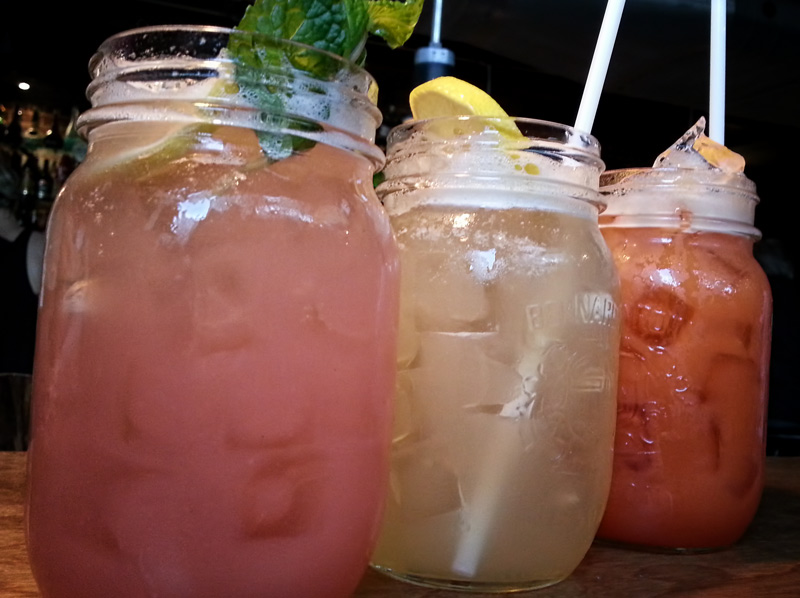 I've determined that Montréal isn't a place that can solely be defined by specific activities, viewpoints, or even by its cuisine. True appreciation comes from letting it wash over you and absorbing the small gratifying moments that materialize throughout the day.
The city is not going to beg for your love, it's not going to neatly line up all of its tourist offerings and serve them warm. But there is joy to be found in the poutine and pianos, splitting sun rays and street dancers, and even in pounding rain. It's the hundreds of little pleasurable moments which, when added together, give Montréal all of its tantalizing appeal.
That to-do list of mine above? We'll get back for that. Soon.