We Found Our (Ancient) Home!
Words by Dalene Heck / Photography by Pete Heck
Not every ruin site can be an overwhelming wonder like Ephesus, that which left us staggering and hungry for information, ancient stories, and more to photograph.
But we do try to give them all a chance. With every site we visit on our travels, we attempt to place ourselves there – wondering what it was like to roam the marbled streets, maybe hear Christian saints woe the pagans, and especially to build the impressive structures without modern tools.
At Hierapolis, this transportation to another time was easily done. For the first time, we found a place we could have seen hanging our own hats (or, robes, as it were).
In ancient times, we believe we would have lived here.
The first reason is obvious, as the city was built atop of Pamukkale – the residents believing that the many hot springs in the area had significant healing properties. (For someone who has arthritis, two bad ankles, and a variety of other ailments, you can bet I would have taken advantage of the local spa daily.)
And then there are the gentle mountains surrounding, of which we could have spent many happy days hiking through.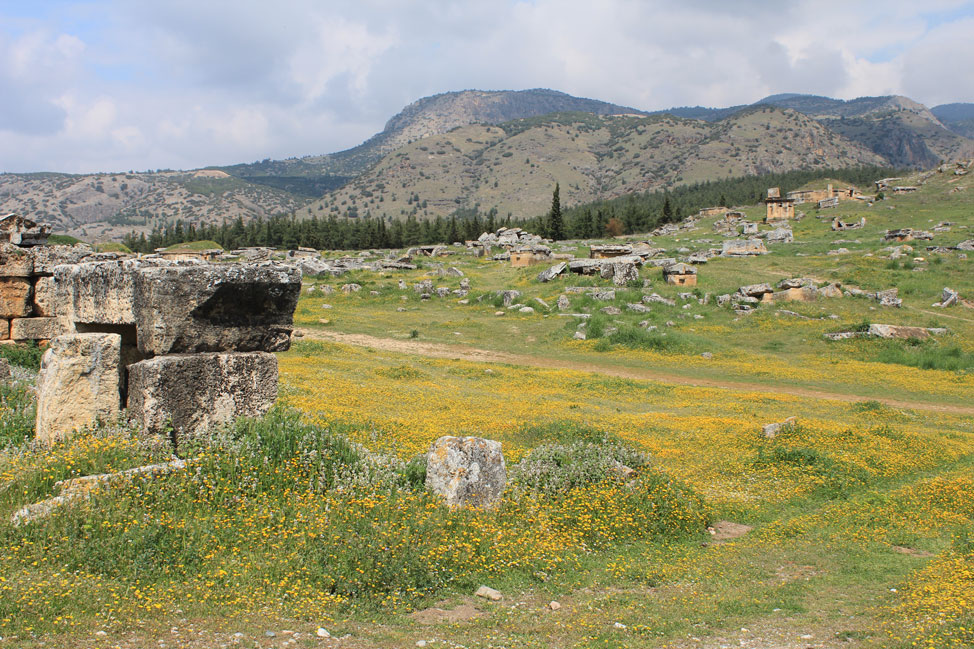 The design aesthetic suits us fine.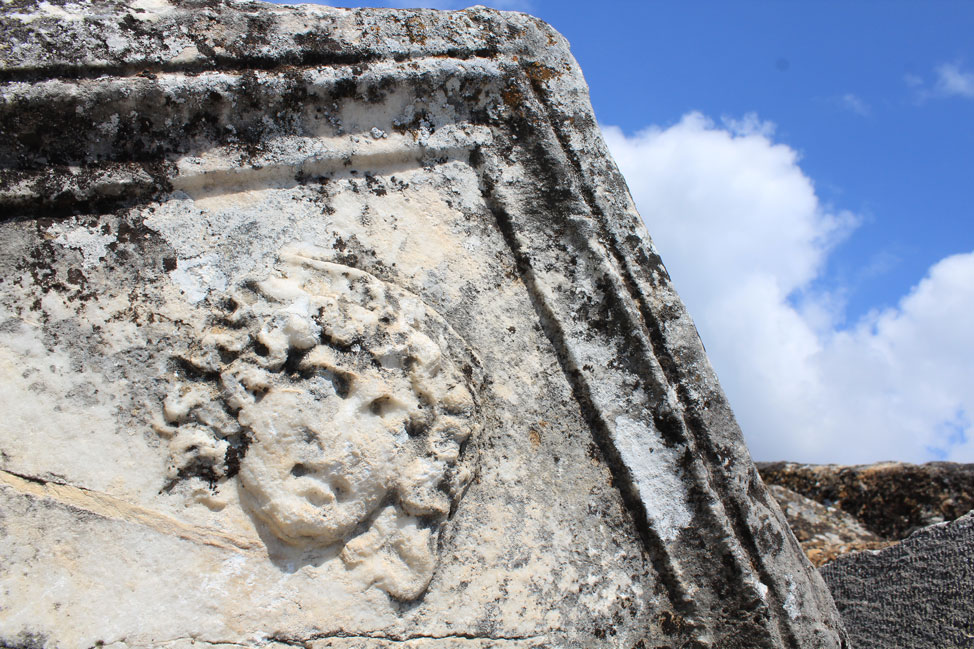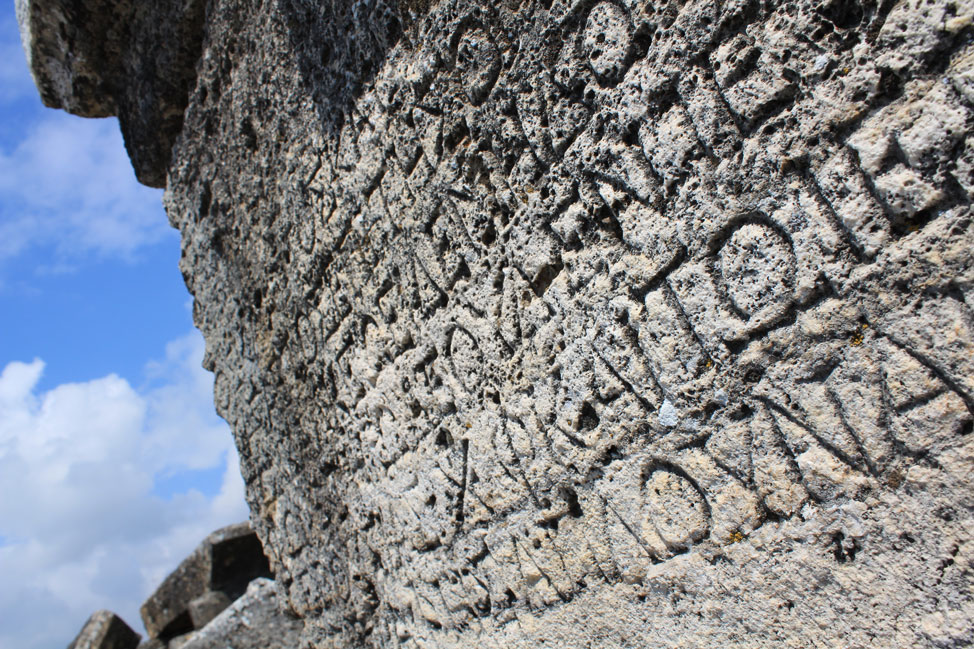 Although large by ancient standards (100,000 inhabitants), it would have been the perfect size for these lovers of small towns (who still enjoy some big city amenities). There was only one large road that ran the length of the city, connected by two fortified gates.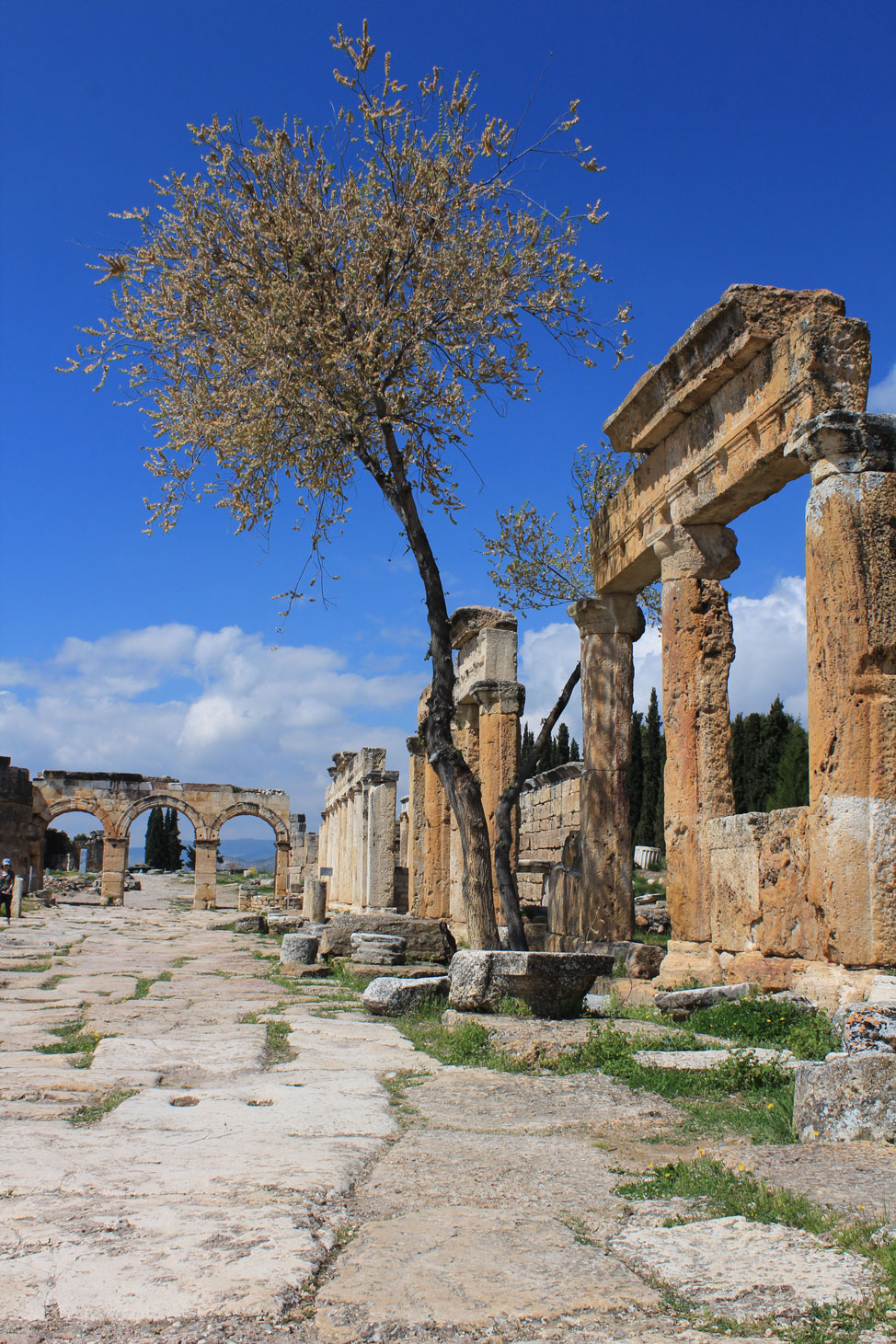 We both love a good show. And of course Hierapolis came equipped with it's own large capacity, state-of-the-ancient-art theatre.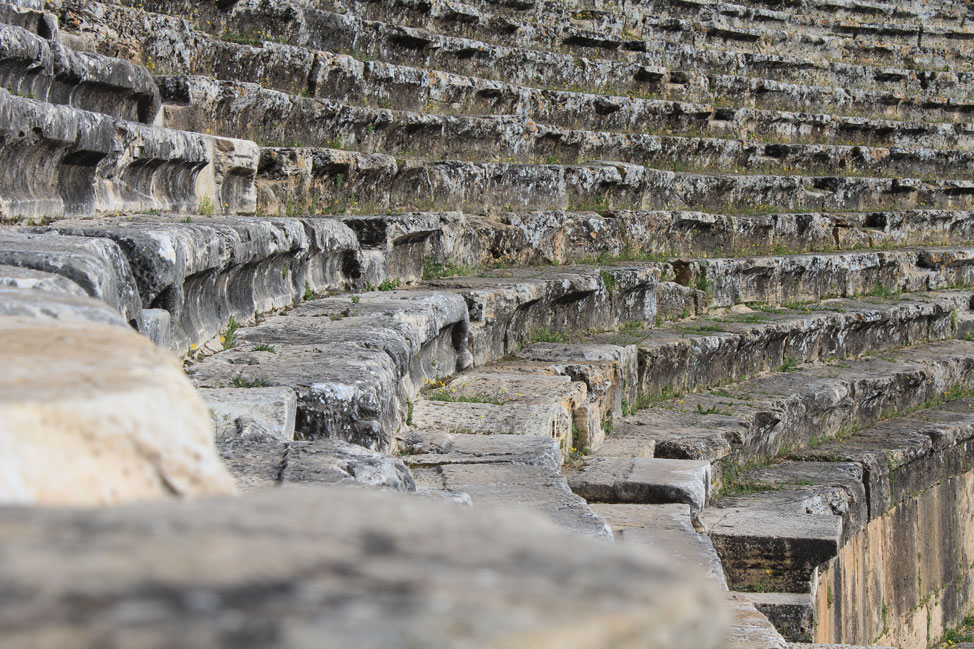 Hell, there was no reason to even go anywhere else. With the excellent warm weather and proximity to the natural spa, many people came to Hierapolis to retire. Look, we even picked out our own tomb to share.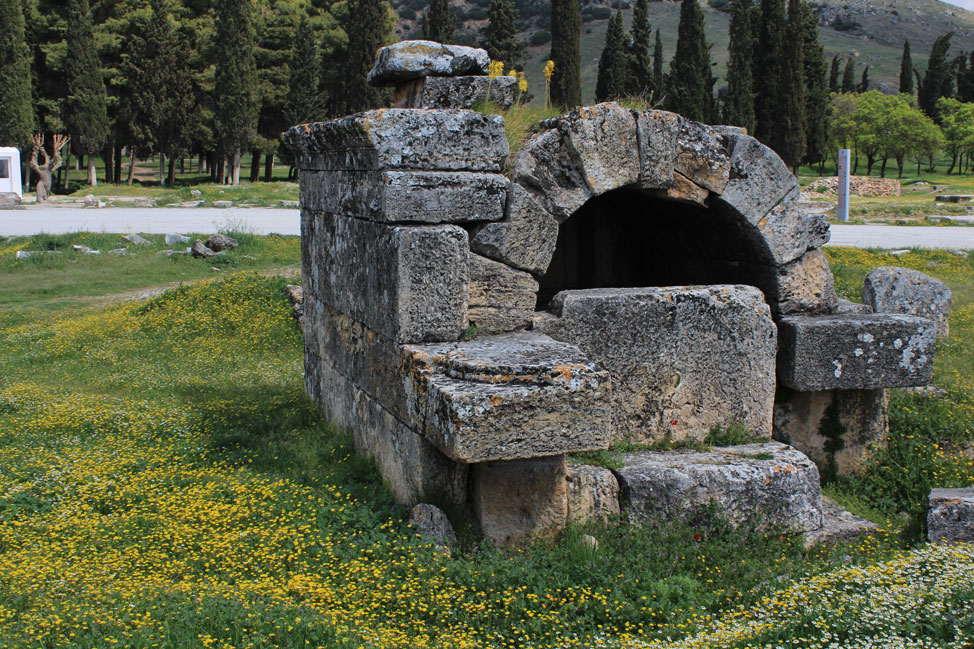 Although, we might have been a little more picky on who we hired to build our house. I mean, this building can't stand on it's own after only 2,000 years? Shameful.