Unique Things to Do in Nova Scotia
Words by Dalene Heck / Photography by Pete Heck
We've been so fortunate to visit Nova Scotia three times over the past five years for a total of more than 30 days. We've driven a lot and selfie'd in almost every single corner of the small province. We haven't quite seen it all, but we've come close.But you know what? We'd get back on the plane again tomorrow, because every time we go, there are more and more adventures that pop up and onto our to-do list. This tiny province packs a colossal punch, fueled by an ambitious and spirited population that, by our estimation, is unrivaled in Canada. I can't think of another province or region that promotes such an array of desired and unique experiences and is adding new ones all the time.
We have yet to stay at the new geodesic domes on Cape Breton Island or dine on the ocean floor at Burntcoat Head Park. We tried to camp on the Wild Islands but the weather canceled our sail. And the next time we visit, we're definitely going to seek out the puffins in Nova Scotia (near Peggy's Cove, which we just heard about on this last trip).
But we can hardly be disappointed by missing those thus far, considering that we have had the chance to experience so many unique attractions.
walk among fossils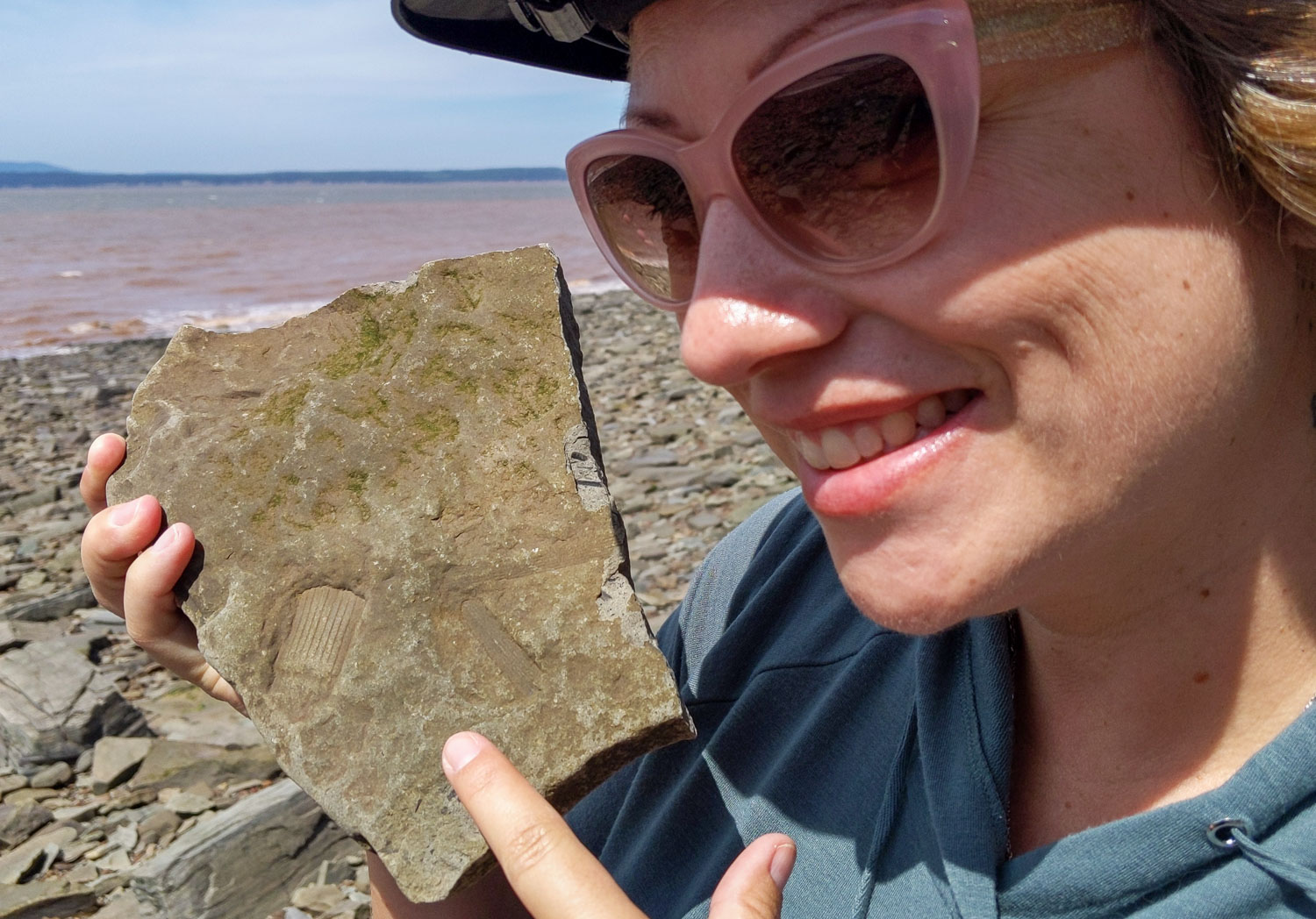 Charles Darwin, among other famous scientists, knew how special the cliffs of Joggins were, calling attention to them in his defining The Origin of Species. And, decades and decades later, this small area in west-central Nova Scotia remains a wealthy spot for fossils. Thanks to the shore being subject to the highest tides in the world, nature continues to reveal an exceptional record of the Coal Age. (Think plant and marine life fossils – no dinosaurs here!)
They are indeed plentiful in this area that was once a tropical rain forest. We combed the shores with a small tour group but didn't have to look far. It didn't take us long to catch up with the excitement of the kids in our tour, running up to the guide to show off what we found and get a clear definition of what it once was, but 300 million years later.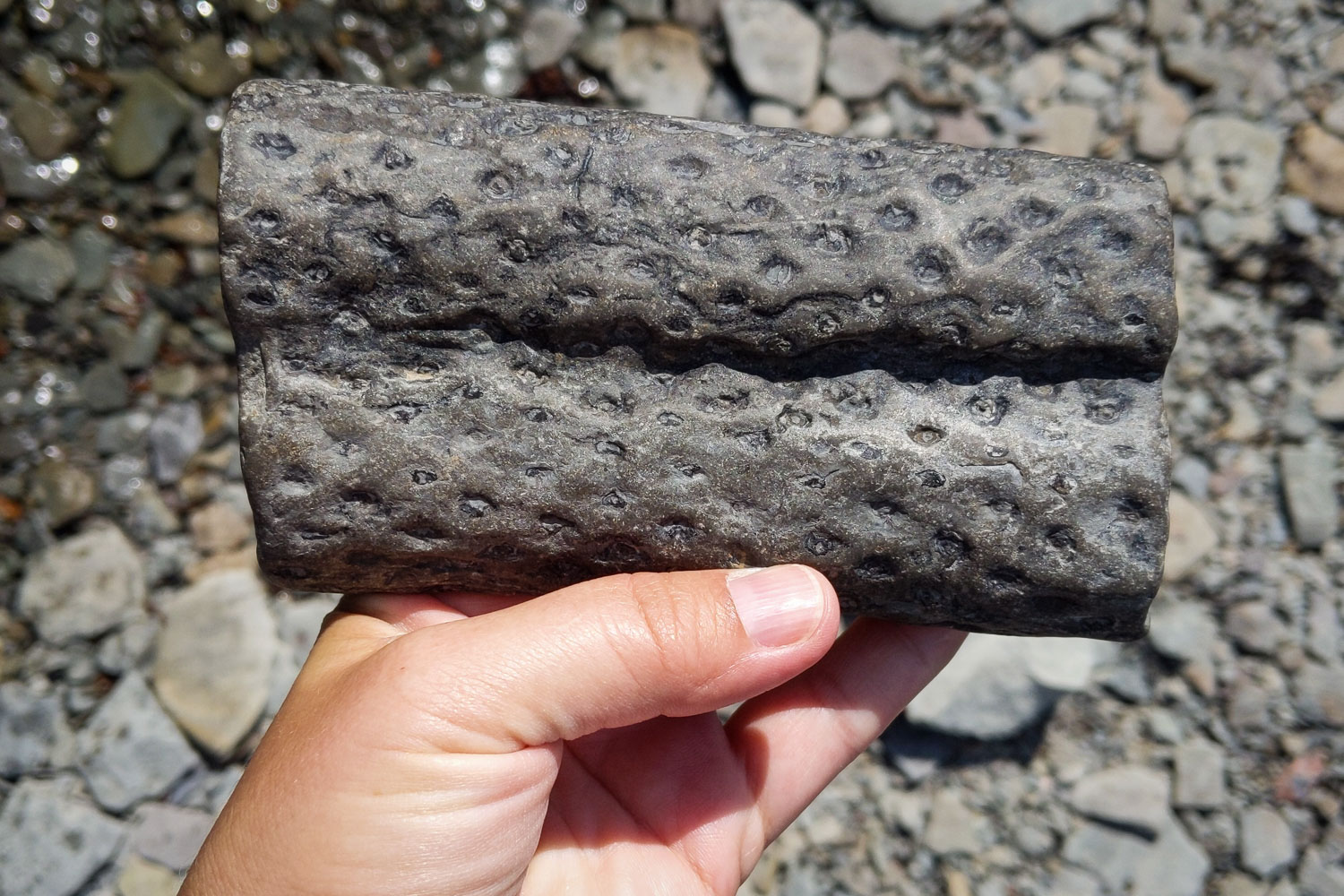 Raft a tidal bore
A tidal bore (a phenomenon in which the incoming tide forms a wave that travels up a river or narrow bay against the normal current) is a pretty rare phenomenon, and when it's caused by the highest tides in the world, that makes it doubly special.
Watching it from shore is cool, but actually riding on the waves is hella fun. And possible, near the town of Maitland, right on the Bay of Fundy.
Spend a night in a train car
I am a certifiable train nerd. It comes from having worked at Canadian Pacific Railway for seven years (pre-travel days, obviously!), in which I spent my days negotiating big purchases like rail cars. I know way more about trains than the average person, and to this day I still keep my eyes peeled for any cars I purchased that we might see cruising the tracks.So imagine my pure delight at getting to sleep at the Train Station Inn in a refurbished caboose, and eat dinner in an old dining car! (It was almost as fun as saying the name of the town where it is – Tatamagouche.)
The Inn's owner, James LeFresne, grew up near the station and when it was scheduled to be demolished in 1974, he couldn't stand to see it go. So at the age of 18, he bought the entire thing. The Inn opened 15 years later and has been used in TV shows and often ranks as a top unique place to stay. If the Inn is booked up (which it might be, it is so popular!), the dining car is also very worth the visit, so much so that we ate there two nights in a row.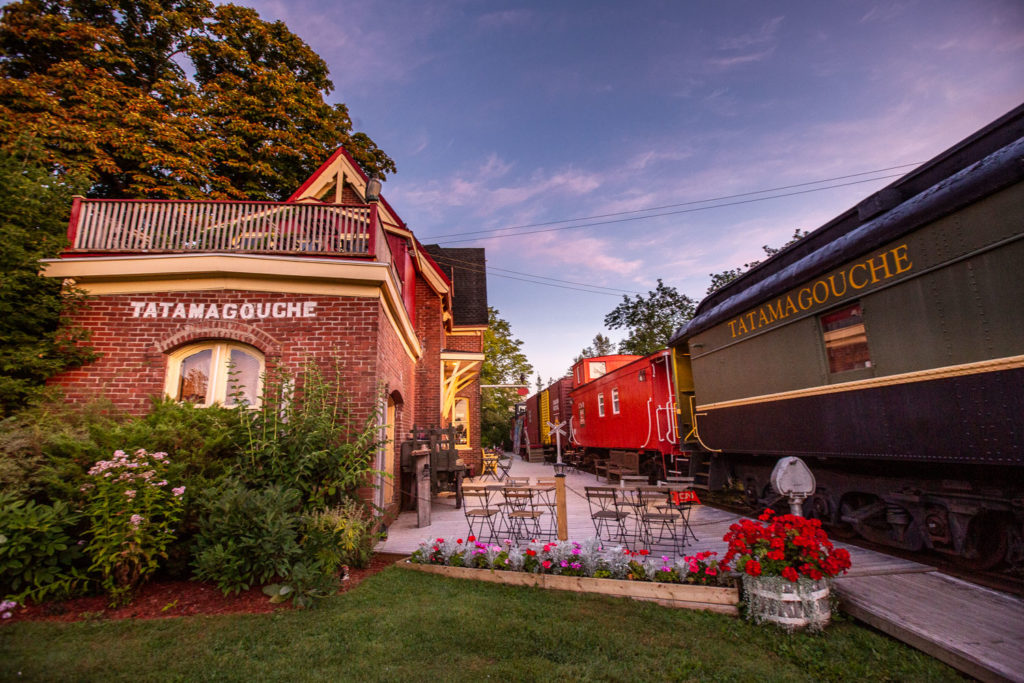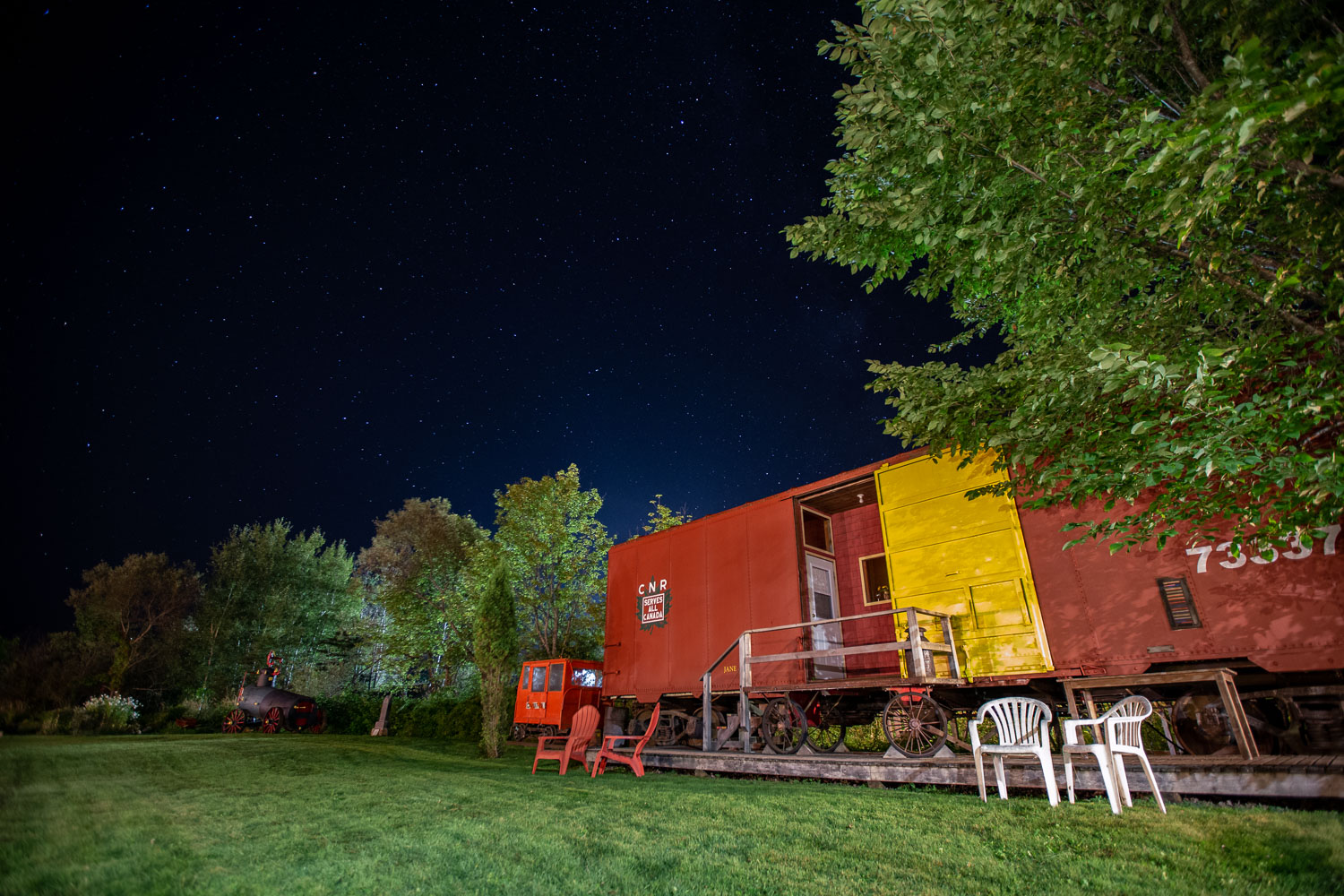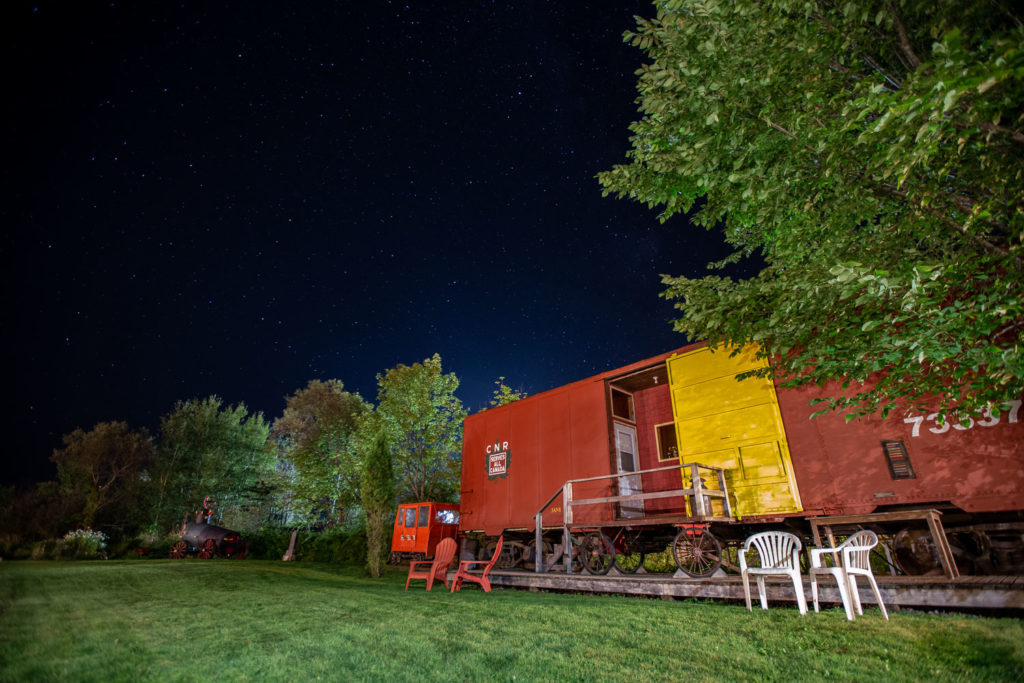 Kayak by Moonlight
It requires being in the exact right place at the exact right time. But we urge you to make plans so that it exactly happens.Departing from the small town of Baddeck on Cape Breton Island as the sun neared the horizon, we kayaked around a small island on Bras D'or Lakes and then landed on the near side. Waiting for us was a simply decorated gazebo, a spread of gourmet local food and drink, and a live musical performance by our guide. The sun went down and the lights went on – not that we needed them – as the full moon was enough to brighten our evening and paddle home. It was the MOST romantic.
Because the full moon is required for this special tour, it happens only a handful of times during the summer months (there are only four days available for 2020).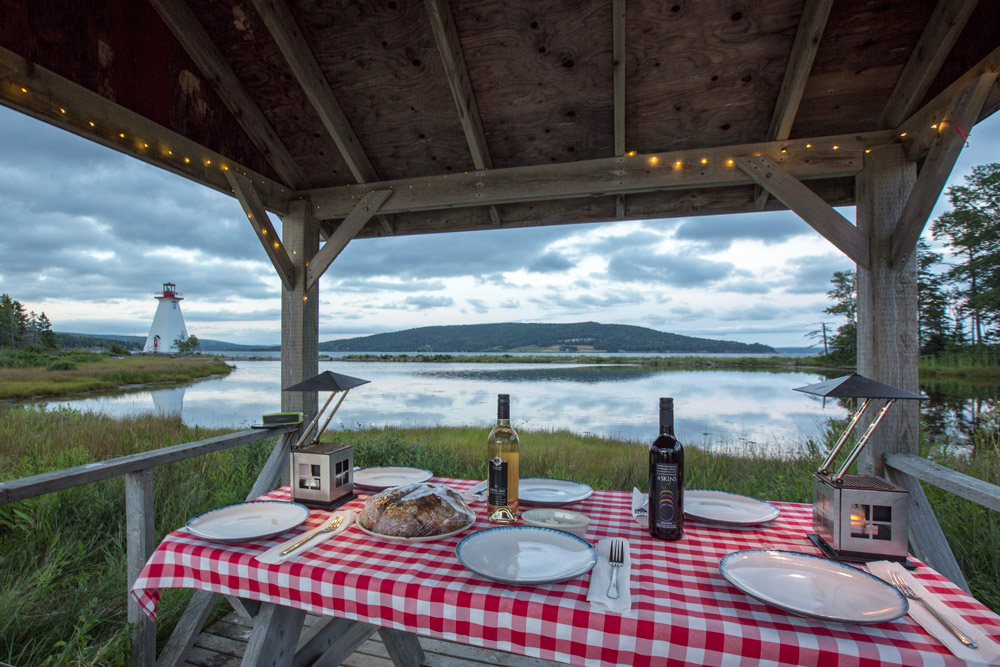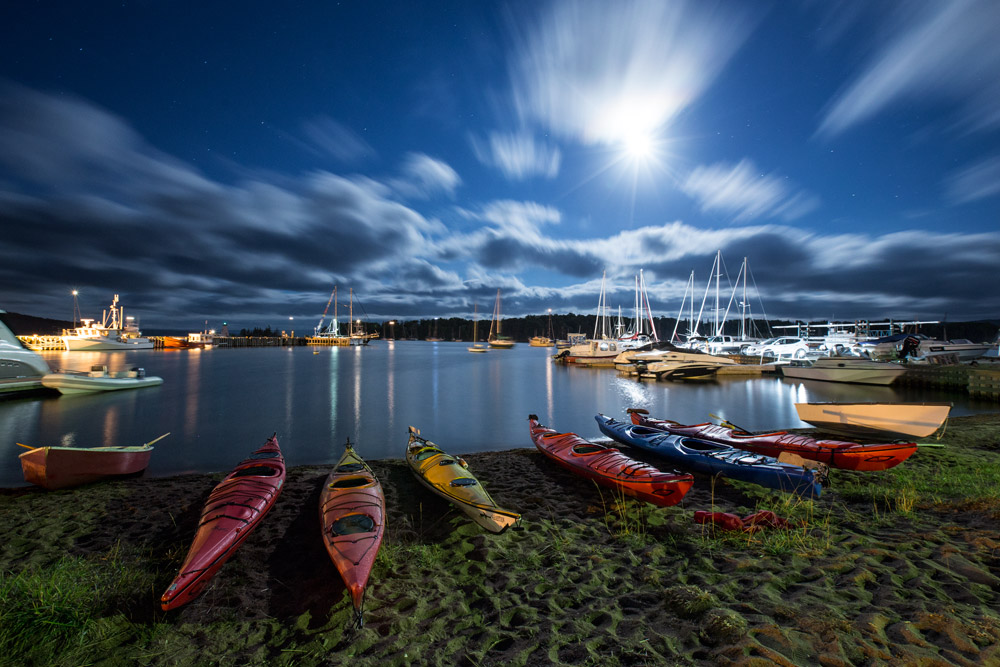 Train with a Lumberjack
Was I a lumberjack in a former life? My own ax-throwing abilities stunned me, and I never would have discovered this hidden talent if I hadn't spent an afternoon with Darren Hudson. He's a 5th generation lumberjack and 7-time world-champion logroller, and at his property in southern Nova Scotia, he offers a lumberjack "axeperience" to tourists and school kids alike, training them in the art of log sawing, rolling, and yes, ax-throwing.
Not only because I consider myself a quasi-expert (or descendent of lumberjacks? I do have family in Nova Scotia, I might be Darren's cousin!), but also because of just how much sheer fun throwing axes is, this is one activity not to be missed. It is quintessentially Canadian and truly unique.
Visit the World's Largest Fiddle
And finally, because we love road-tripping to find the world's biggest and weirdest things, we would be remiss if we didn't mention our stop in Sydney on Cape Breton Island to see the World's Largest Fiddle.
At 60ft high and 10 tons in weight (it's made of solid steel!), it's only one of two "world's largest" things in the province – a claim to the biggest blueberry is in the town of Oxford. On our three trips we have yet to see it, but will add it to our list for the next one.
Looking for even MORE things to do? Then this post on the 101 best things to do in Nova Scotia should keep you busy for a long while!
planning your visit to nova scotia
where to stay in nova scotia
Gillespie House Inn – Parrsboro, NS
Gillespie House Inn is a gracious Queen Anne Revival farmhouse, circa 1890, with antique furnishings, set amid 2.5 acres of lawns and colourful gardens in picturesque Parrsboro, on the Bay of Fundy.
– Book this hotel –
Liscombe Lodge and Resort – Liscomb, NS
The Liscombe Lodge Resort and Conference Centre makes you feel like you are worlds away from city-life. The Eastern Shore resort is peacefully tucked away onthe tranquil shores of the Liscomb River.
– Book this hotel
DesBarres Manor Inn – Guysborough, NS
Located in the charming seaside village of Guysborough, the stately DesBarres Manor Inn pampers you with affordable luxury by the sea. Built in 1837, this magnificent, historic inn has been
meticulously restored to its original grandeur.
– Book this hotel
The ALT Hotel Halifax Airport – Halifax Airport, NS
This hotel is perfect if you have an early morning flight or a layover and need a convenient hotel. The Beautiful rooms have absolutely everything you need: a comfortable bed, a nice hot shower and super-fast Wi-Fi.
– Book this hotel
The best way around Nova Scotia is by car. Driving in the province is very easy and you can discover all the hidden gems tucked away down side roads. To get the best rates we use RentalCars.com. They make it easy to find the best rate and find the location where it's best for us to pick up the car!
– Book a car here for your Nova Scotia adventure –
This post was produced by us, brought to you by Tourism Nova Scotia.