Guest Post: 48 Hours in London
London, England is home to one of the largest airports in the world and is often a place for stopovers for many travelers. If you happen to only be in London for a short period of time then these are some suggestions of the "must dos" in London to have a real London experience.
Take the Tube
If you land at Heathrow your cheapest way to the city is to take the tube. The tube is best place to see the real London. A perfect place for people watching, there are performers, artists, locals going to and form work, tons of tourists, advertisements for all of the newest theater shows and honestly it is the best way to get around the city unless of course you take a double decker bus.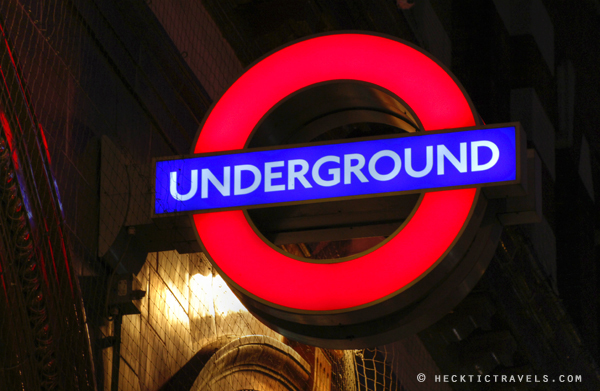 Take a Double Decker Bus
It may seem mega-stereotypical, but late at night when the tubes stop running the double decker buses are your only cheap option left, aside from walking. Also when you are going everywhere on the tube you miss all of the sites and hustle and bustle of London and if it's a warm day out the bus is most definitely better than the stuffy tube. If you have time you should also look into going on one of the city tour double decker buses. Generally a tour take about 2 hours and it's a great whirlwind kind of way to see an over view of the city.
Go to a Pub
This is a no brainer. Whether you are going there for a meal of fish and chips or a warm ale you MUST visit one of hundreds of pubs if visiting London. Ye Olde Cheshire Cheese is said to be a favorite.
Visit the Queen
You can't visit London with out visiting the Queen. Every other day starting around 11:15am at Buckingham Palace you can see the famous changing of the guards. If big crowds aren't your thing, then perhaps you might enjoy a stroll through Hyde Park and a row in the Serpentine. Rowboats and paddleboats are readily available for rent to all.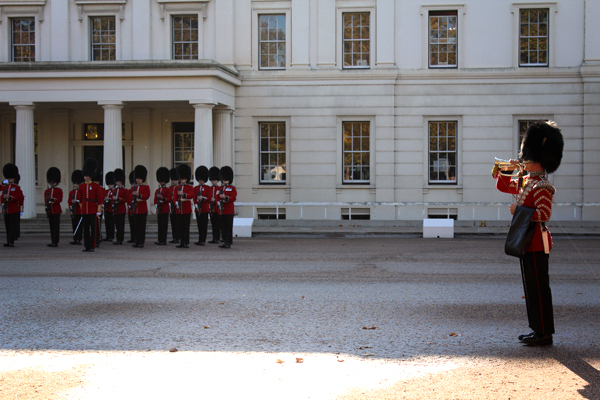 Go See a Show
Leicester Square is like the Broadway of London. The whole area is full of theaters and home of big red carpet movie premieres. Walk around the area and try to do some celebrity spotting or go see a fabulous show, there are many places in London to get cheap and last minute tickets.
Eat
London is home to a myriad of cultures and with that comes delicious food from around the world. Whether you are eating curry on Brick Lane or dumplings in Chinatown, it is not possible for you to go starving in London. Any food you can imagine, you can find there.
Take a Break
After all of the hustle and bustle from the city you might need a spa break in the UK somewhere and there are many spa day deals to be found. Where ever you decide to go make sure they serve you up a tasty afternoon tea and your 48 hours in London will be complete.
CJ is a writer and travel enthusiast from the east coast of Canada. She spends as much time as possible in Europe, and especially loves London and Rome.