Images of Greece: A Journey Through the Greek Islands
Words and Photography by Pete Heck
Greece.
When people mention the country I naturally think of big blue skies, vibrant teal waters, and white pearled cities dotting the landscapes. After spending nearly three weeks island hopping and digging into lesser-known spots, I discovered that it's the sort of place that slowly grips and takes hold of you, making you wish you never had to leave. But how do you decide where to go on your trip to Greece, and how do you pick an island to travel to? Literally, you can just pick one (there are 6,000+) of them, and you'll be sure to find something special, and there are good reasons why millions flock to the touristy spots of Mykonos or Santorini each year.
Needless to say, these masses of people were not what I was looking for and fortunately, there are ways to avoid them: travel in the shoulder season, find lesser-visited areas, and book something offbeat, or as I did, find an operator who offers carefully-considered tours that allow you to get a taste of a few islands.
I was looking for an intimate experience without much hassle. Booking with Club Adventures gave me offbeat experiences, but also, a loose itinerary allowed me time to explore on my own. What I wanted from my journey to Greece was to capture the islands through my lens, eat some incredible food and get a better understanding, albeit just a taste of what life was truly like on a number of the Cyclades islands.
Culture, History and Civilization
Wisdom begins in wonder. ~ Socrates
There really is no getting through Greece without happening upon ancient ruins. Whether it's the Acropolis in Athens, Apollo's gate in Naxos, or the archeological ruins of Skarkos on the island of Ios, I found myself immersed in ancient civilizations. They drew me in, created an itch to learn more, and offered an understanding of the varied layers that exist throughout the country.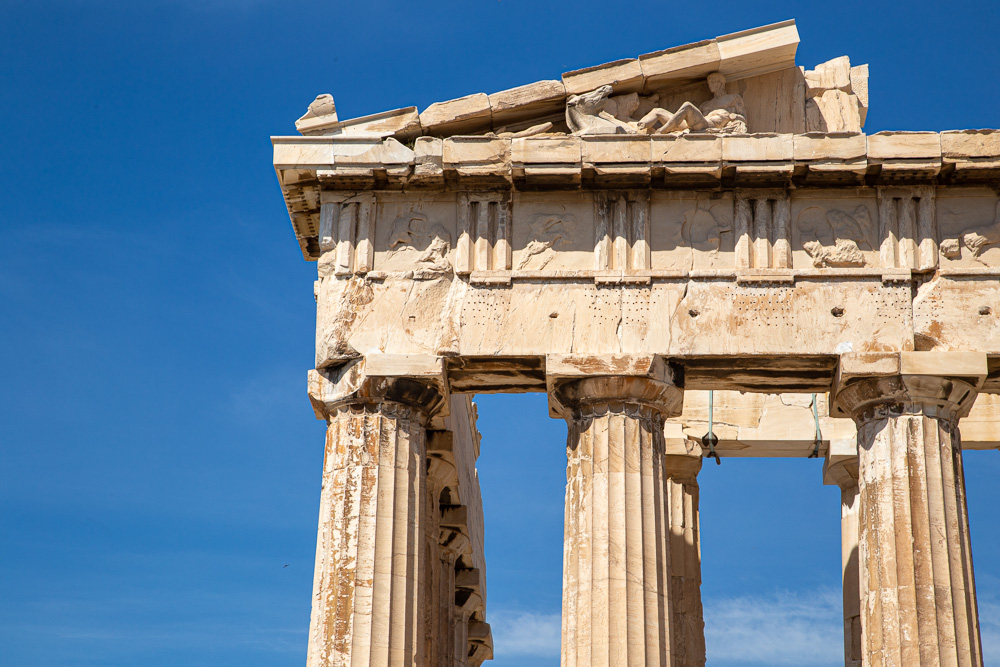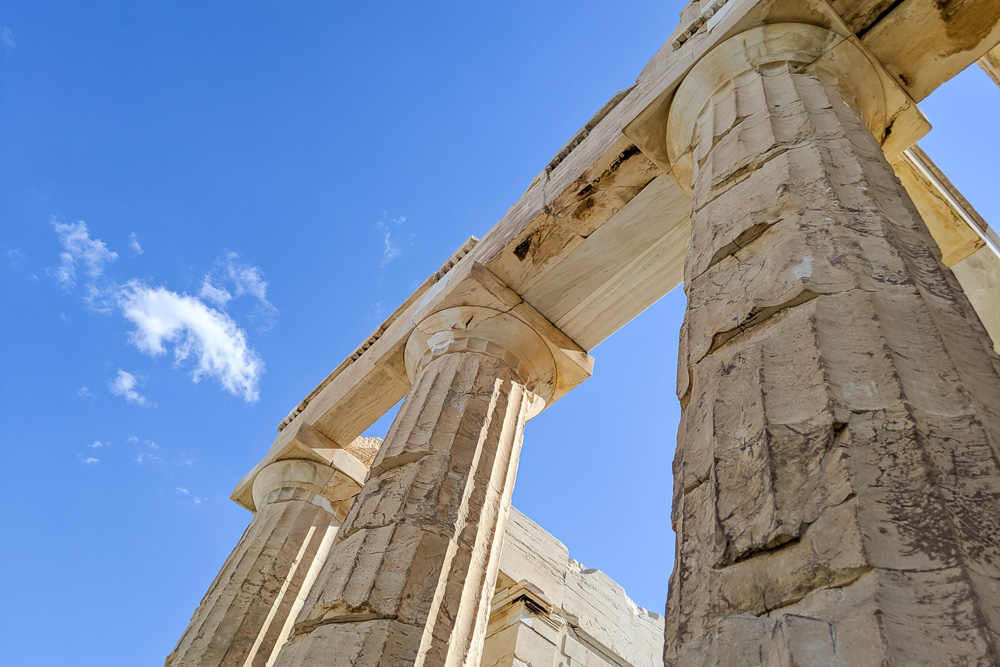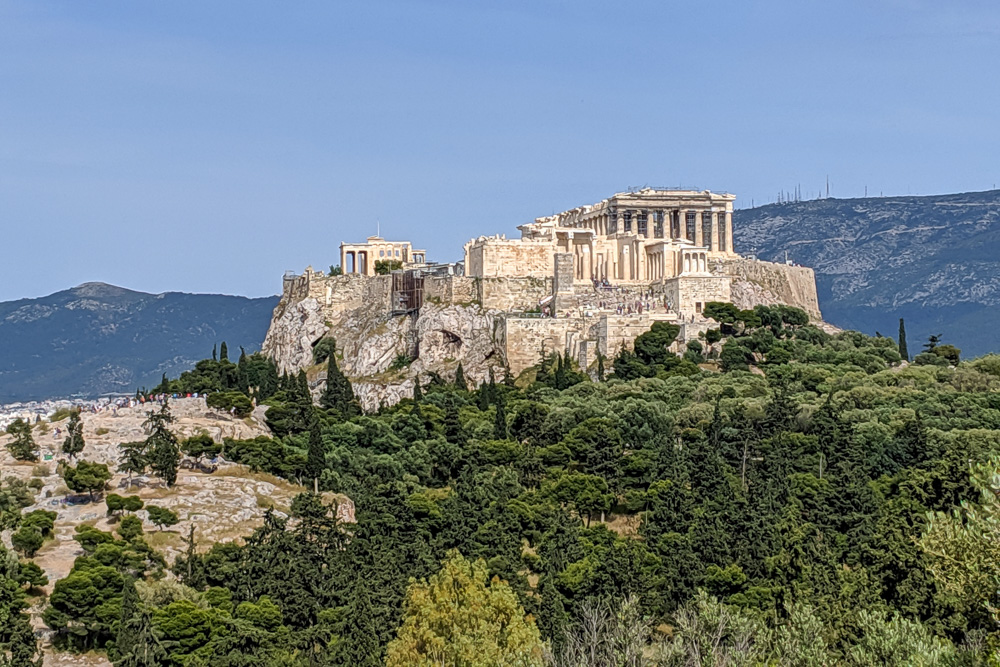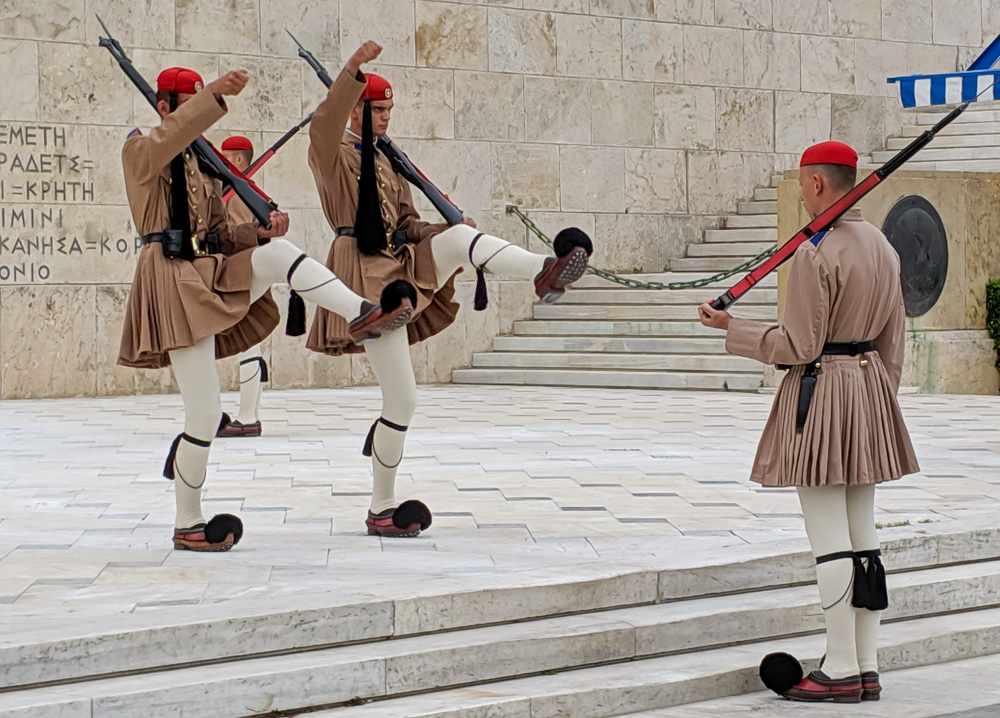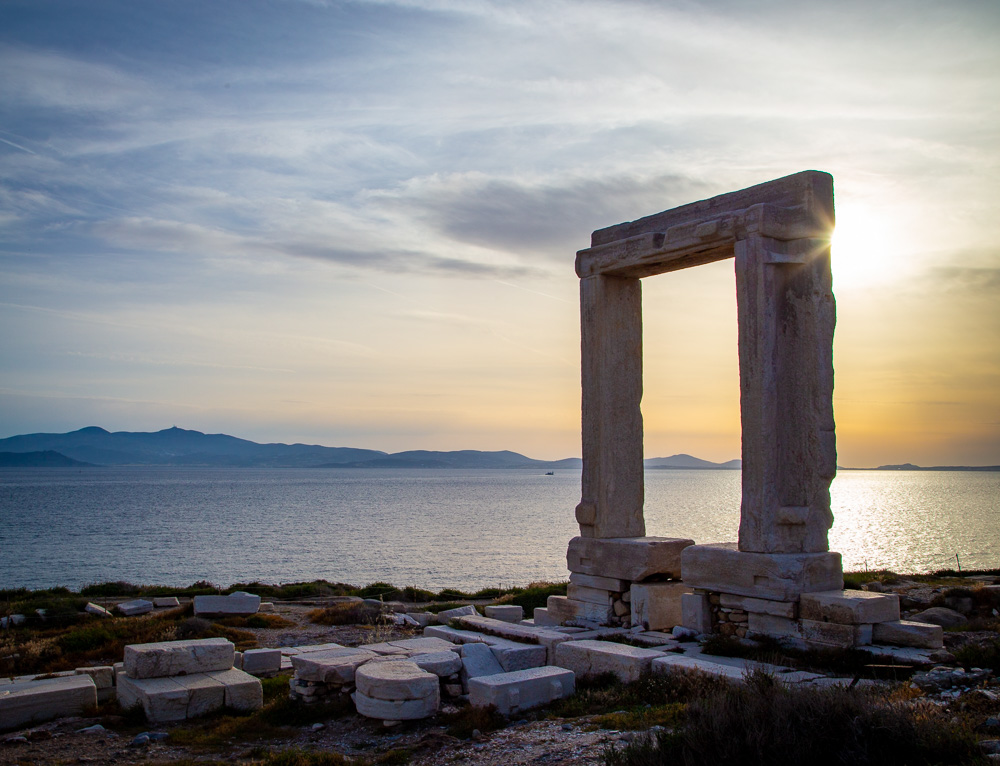 The Landscape of Greece
Greece was a muse. It inspired creativity in magical ways that I can't even begin to understand or explain. ~ Joe Bonamassa
Unbeknownst to me was the variety of landscapes throughout the islands. White sand beaches against aqua waters, ragged peaks and rolling hills dotted with white orthodox churches, rows upon rows of ancient olive and lemon trees, and sea cliffs that triggered chills down any spine as waves crashed into them far below.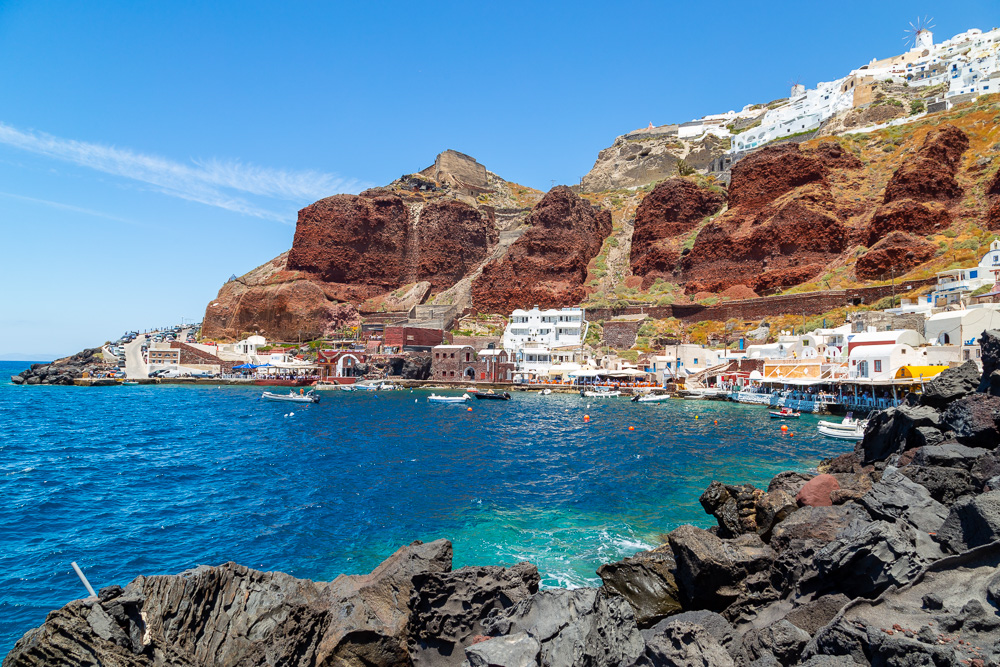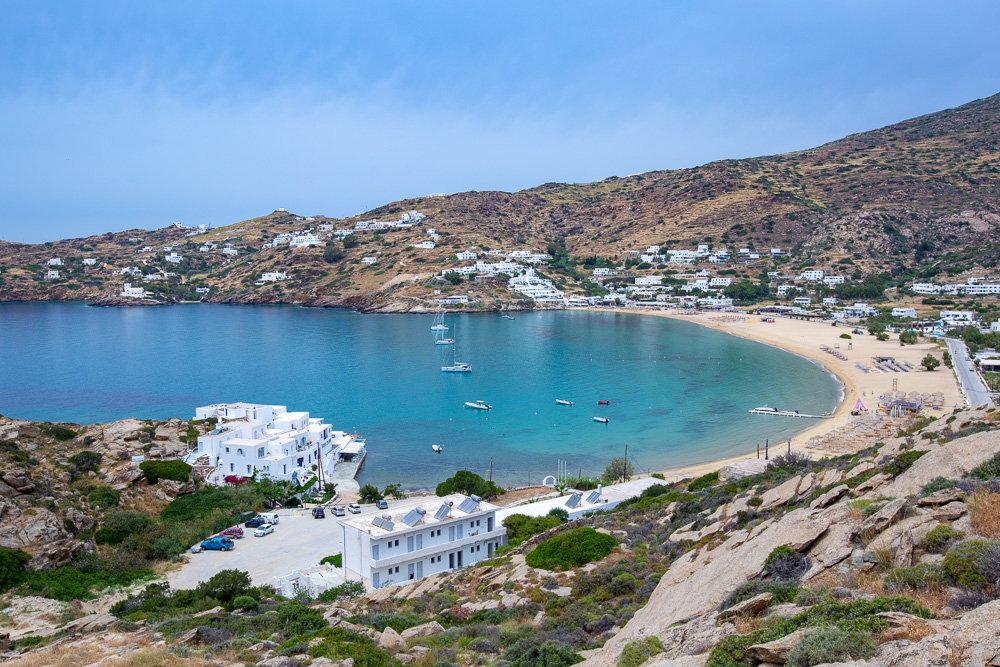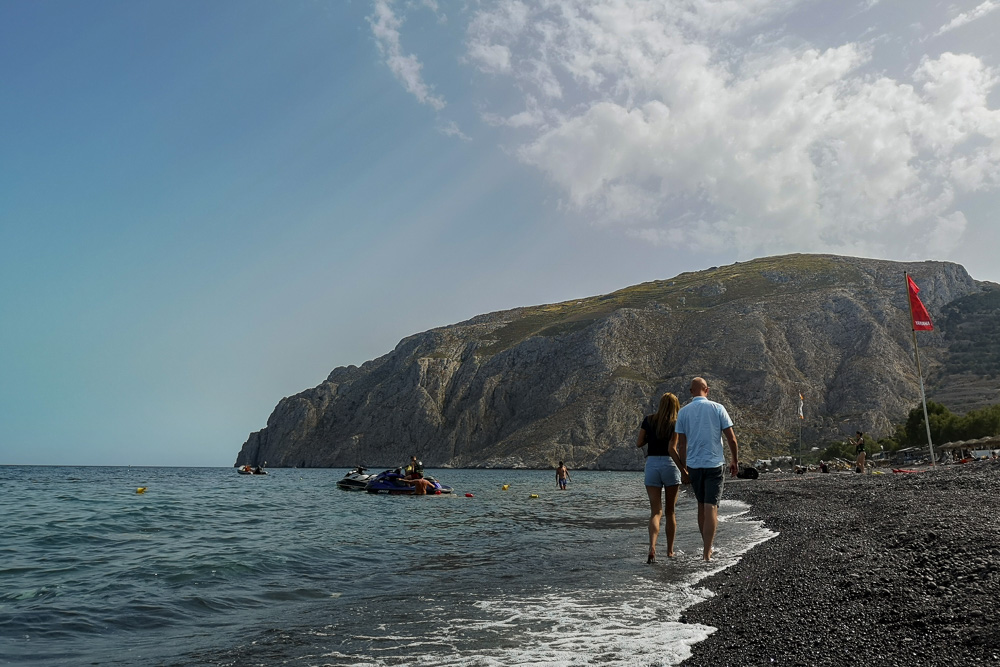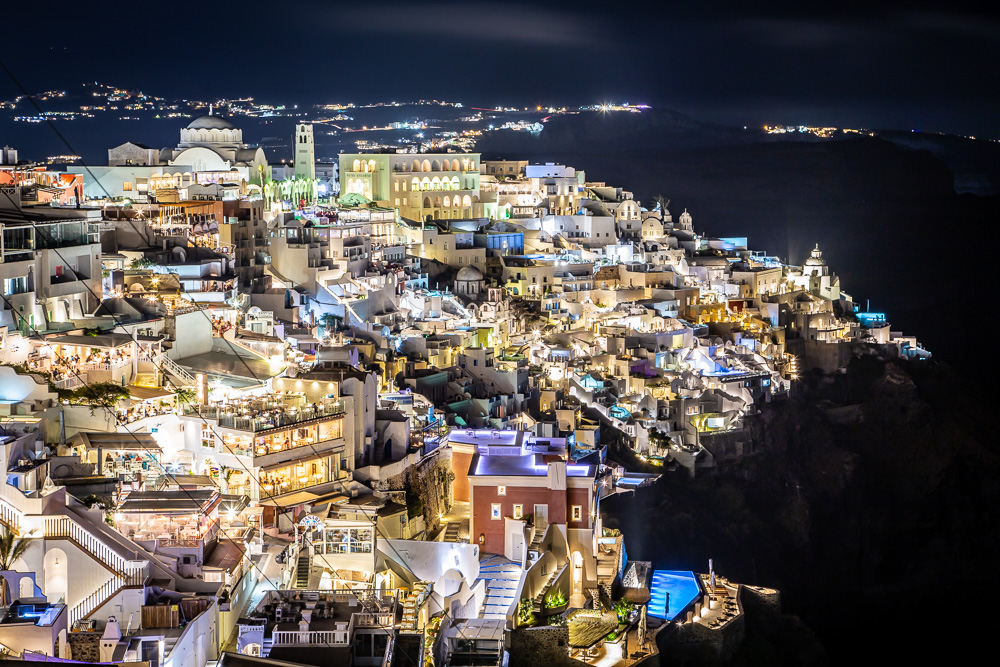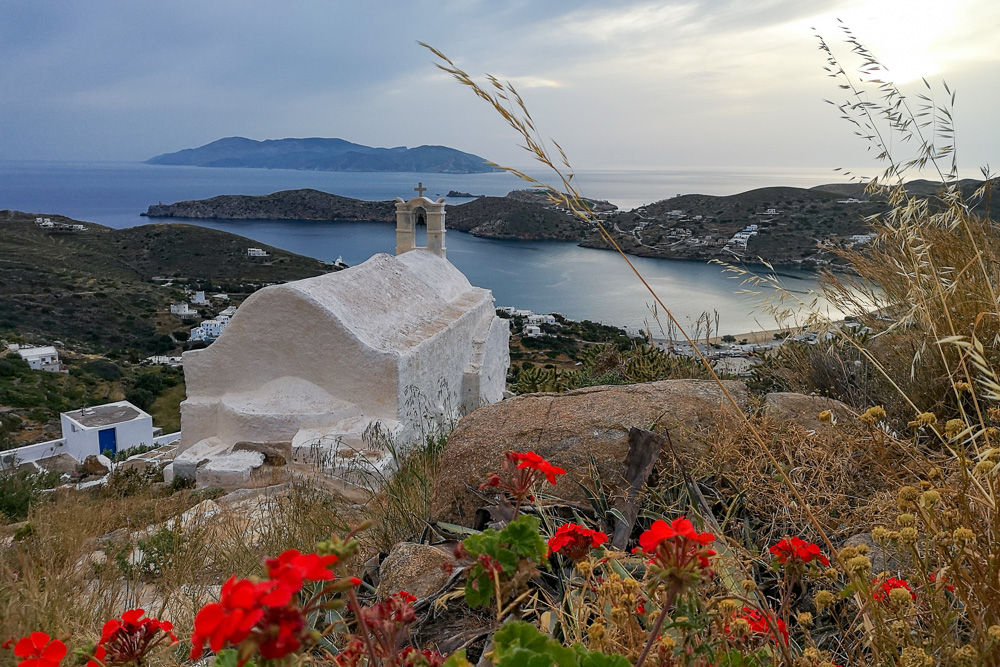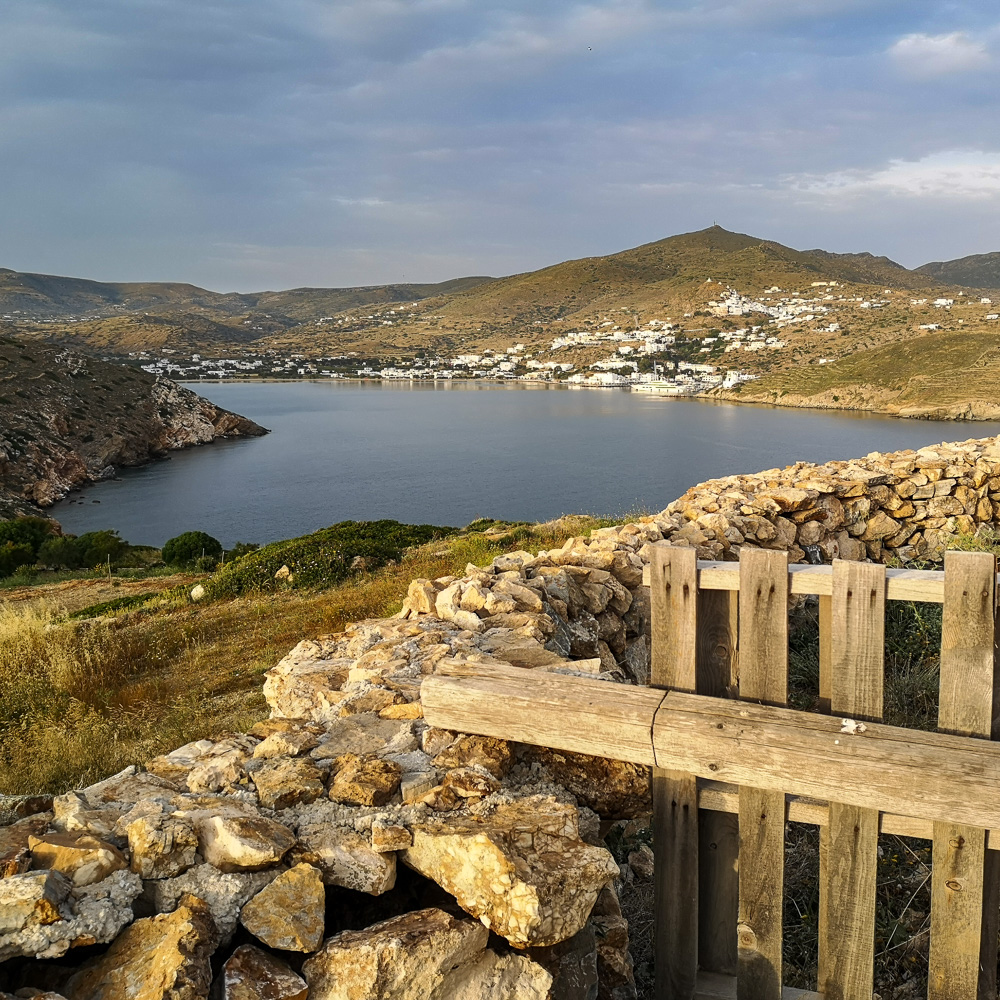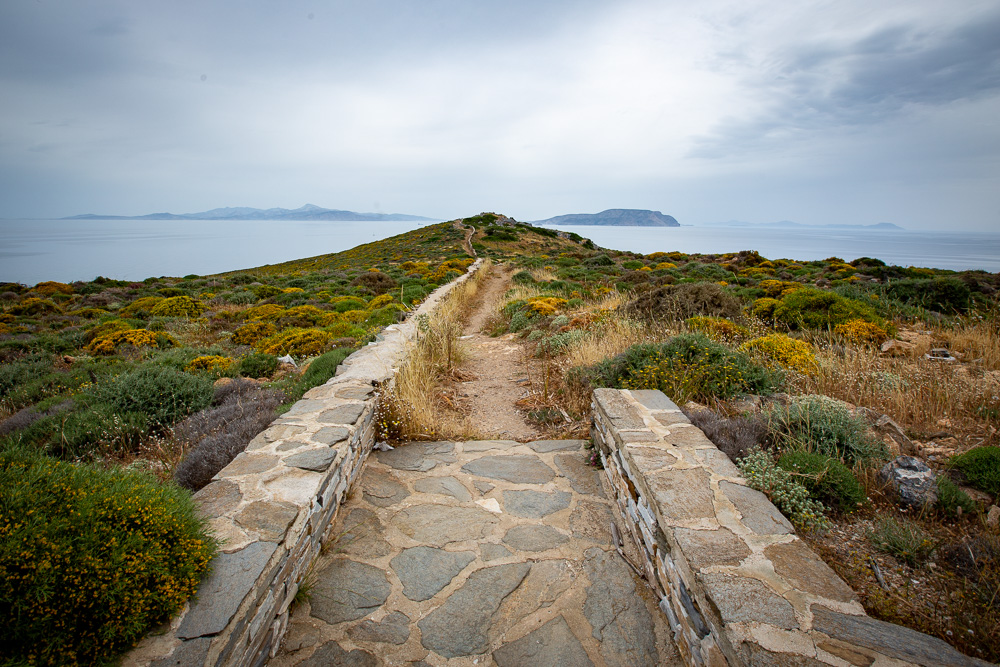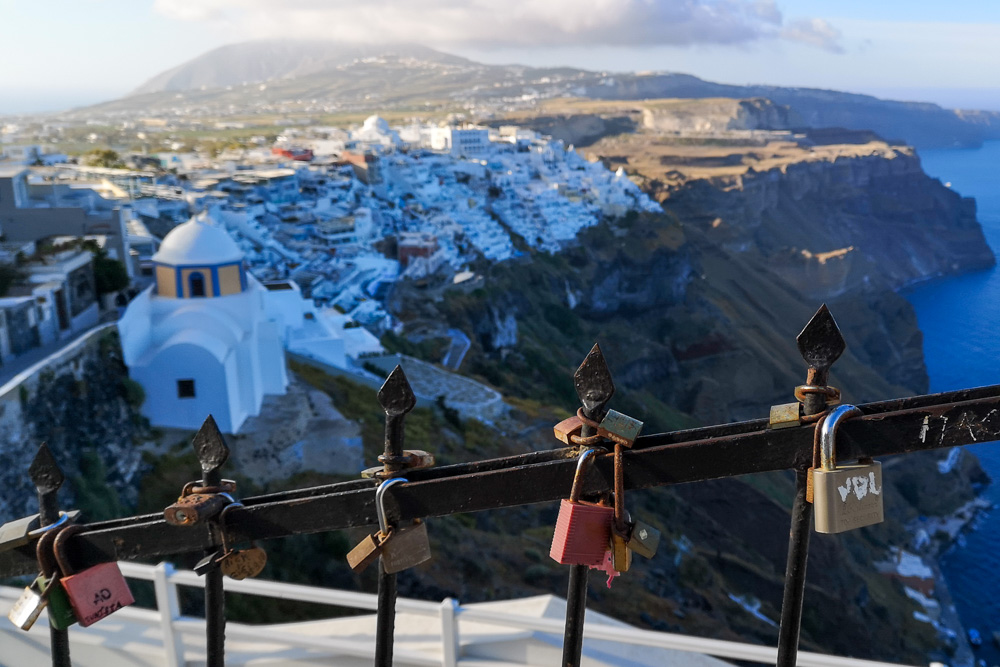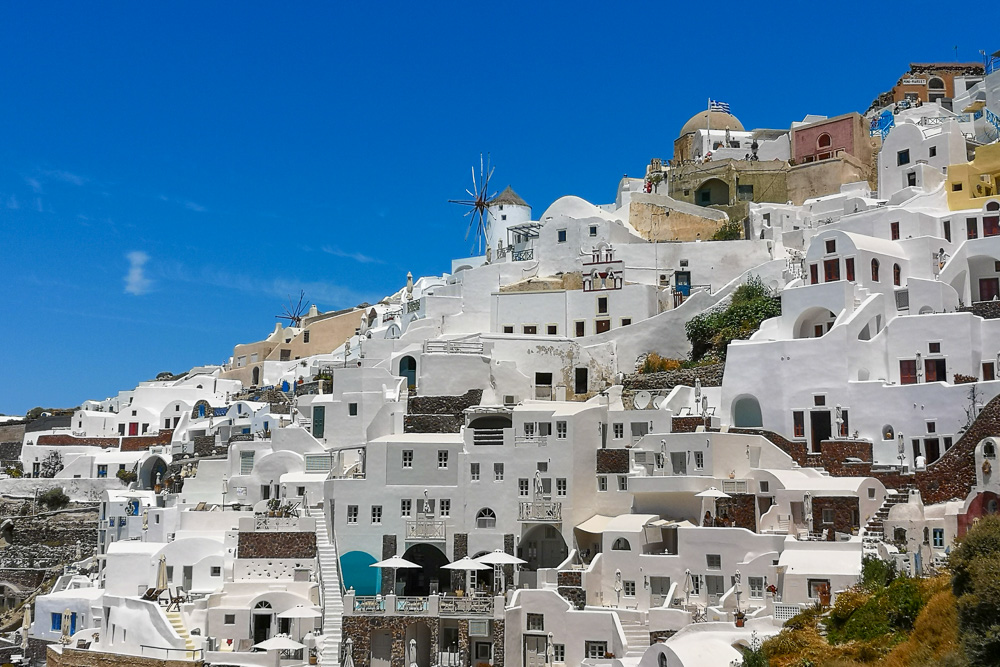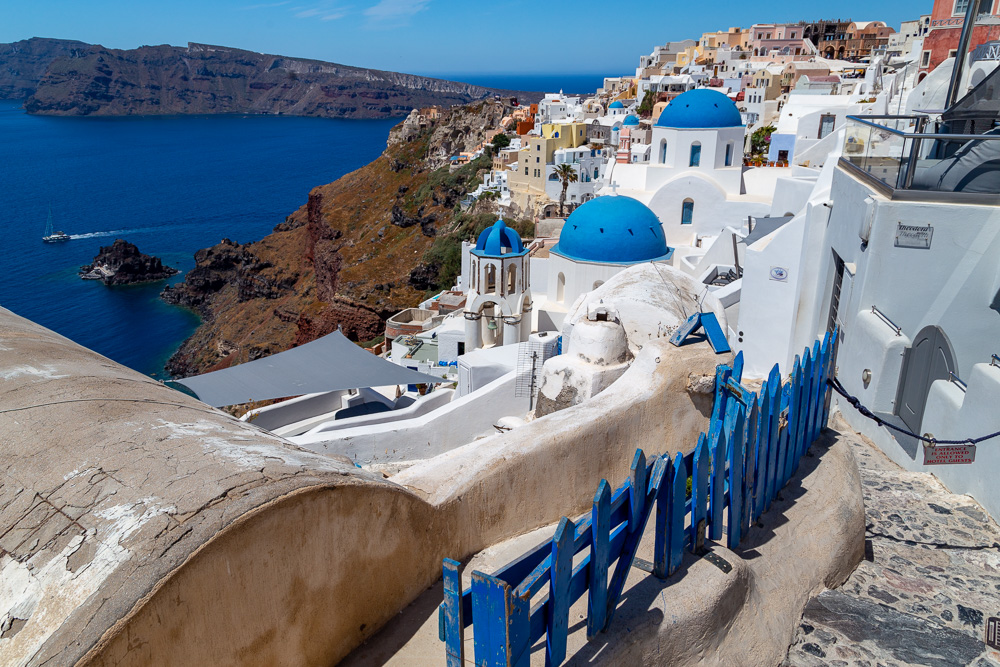 Greek Food
There is no sincerer love than the love of food. ~ George Bernard Shaw
If there's one firm reason to go to Greece (if I haven't convinced you already), it's for the food. Olives, fresh fruit and vegetables, seafood, cheese, you name it. There's a reason the Greek diet is considered to be one of the healthiest in the world. It's always fresh from the sea or the earth, and it's been prepared the same way for generations.
Apart from loving every meal I consumed, I particularly appreciated that there's always yogurt (not the shitty skim milk crap littered on the shelves in North America) with every meal. The full fat, unflavoured, minimal ingredient, as-it-should-be yogurt. They use it for breakfast, lunch, supper, and desserts and I loved it.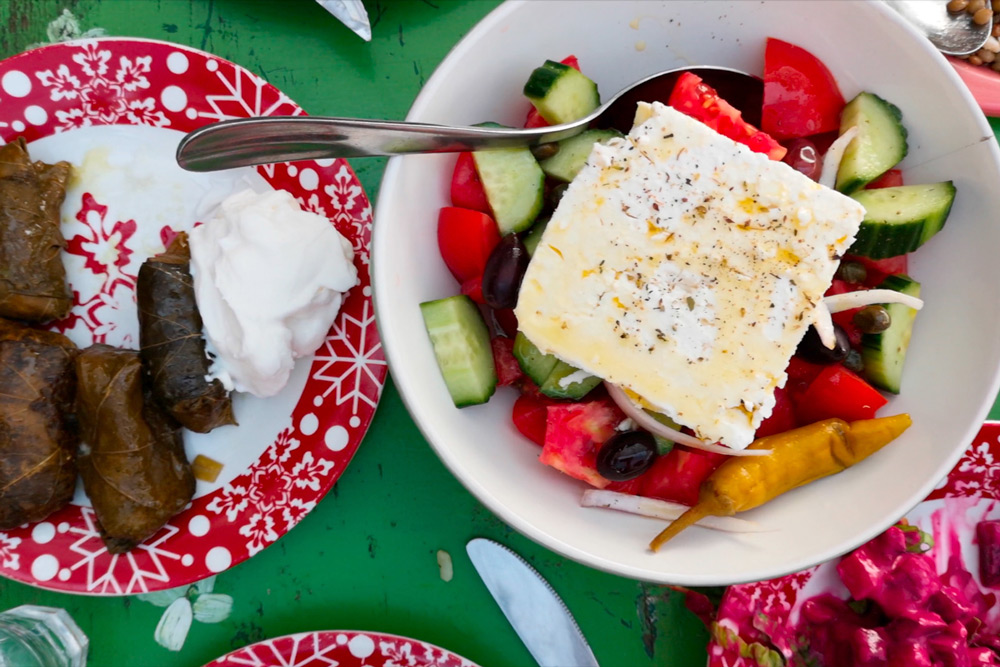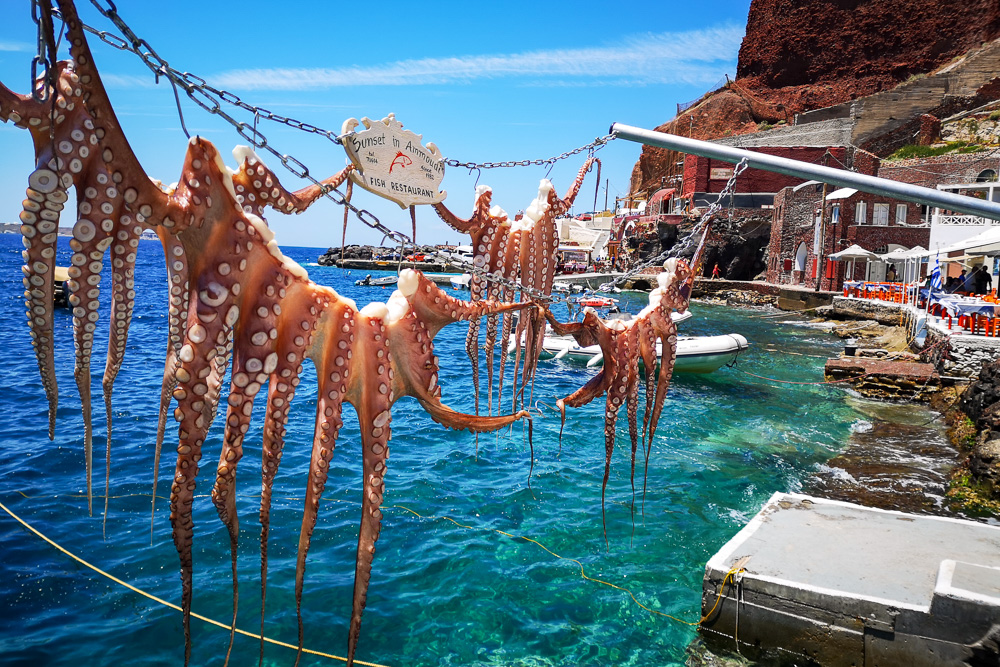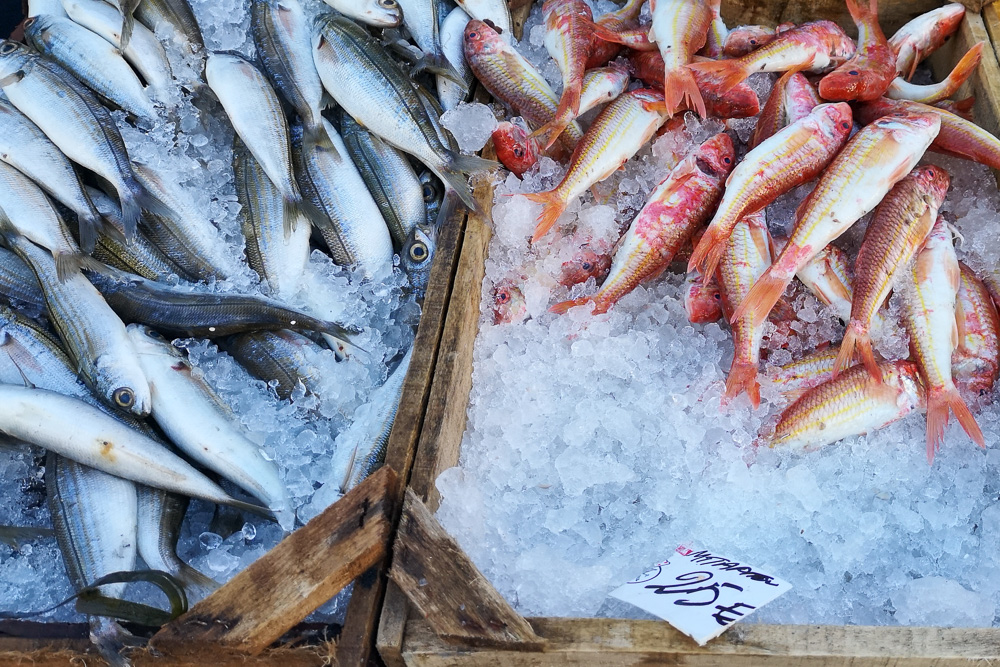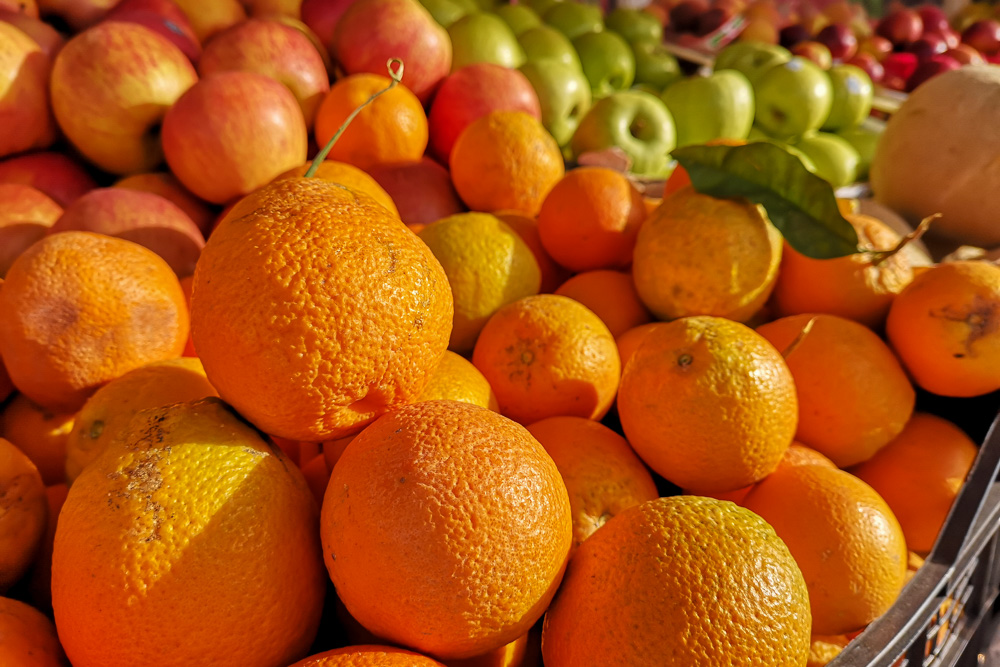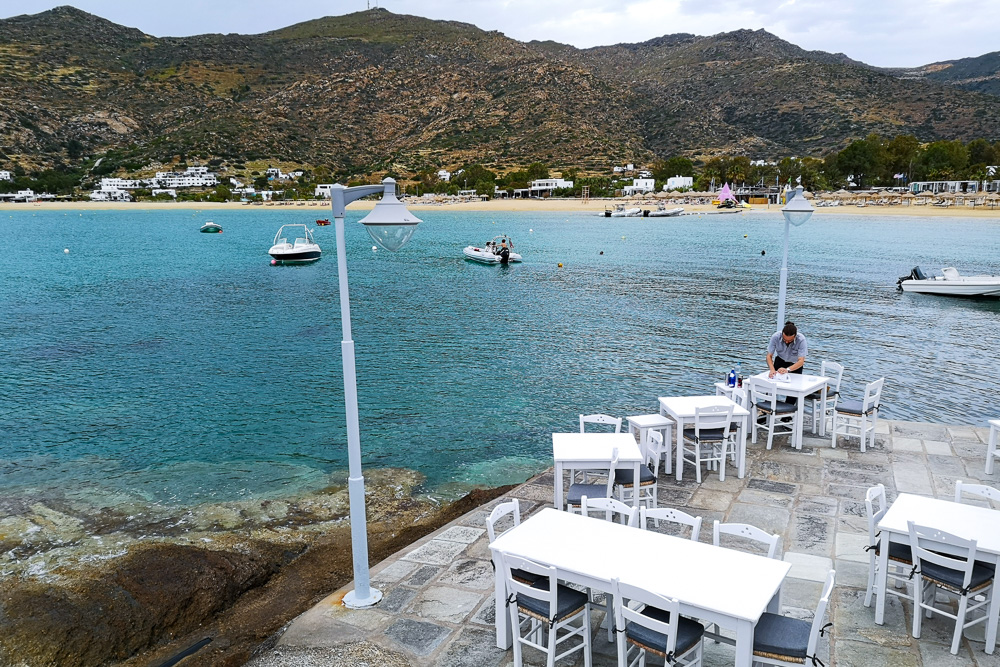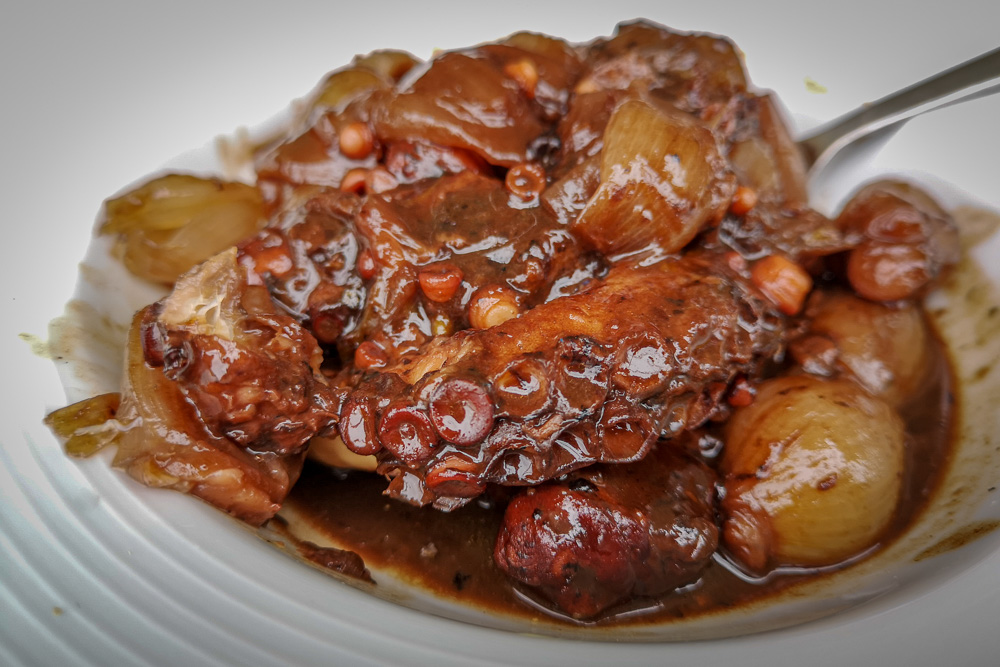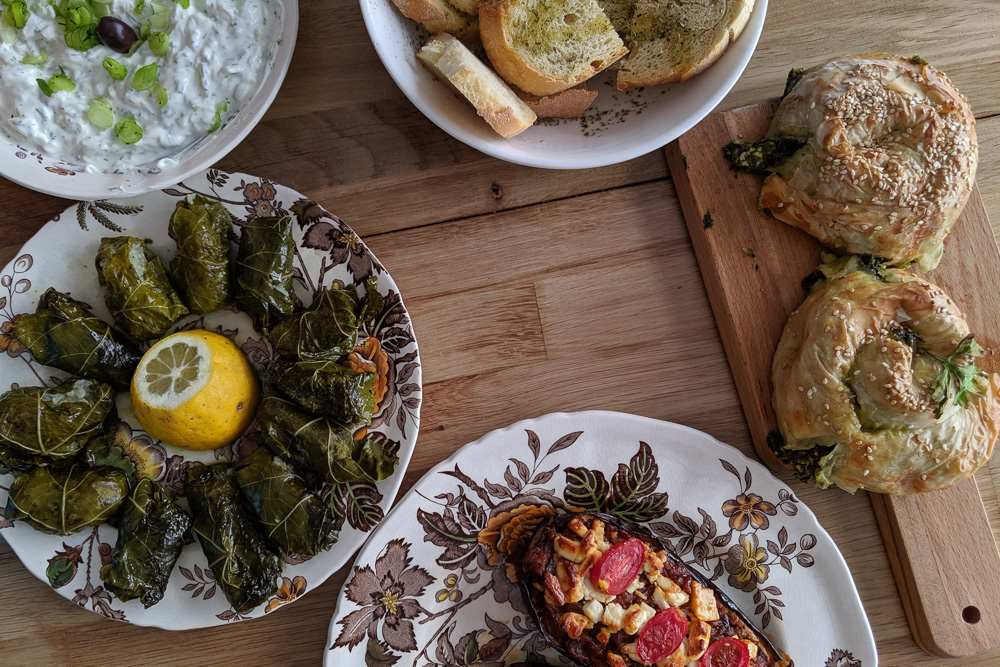 The Famous Greece Sunsets and Sunrises
Let every dawn be to you as the beginning of life, and every setting sun be to you as its close. ~ John Ruskin
As a photographer, catching a sunset is easy, it's getting up for sunrise that requires work and dedication.
So it was easy on the last night the group would be together. We grabbed a few bottles of Santorini's finest Asyrtiko wine and found a terrace to watch the final moments of light from the day. We gathered around and toasted what was an incredible journey. And we weren't alone. A wedding was celebrated on one side of our restaurant, an engagement on the other. We knew we were somewhere special. And it wasn't only Santorini. Whether we were atop Lycabetus Hill in Athens, at Apollo's gate on Naxos, at a lighthouse on the rocky cliffs of Ios, or with the thousands of people lining the terraces of Fira, they always took your breath away.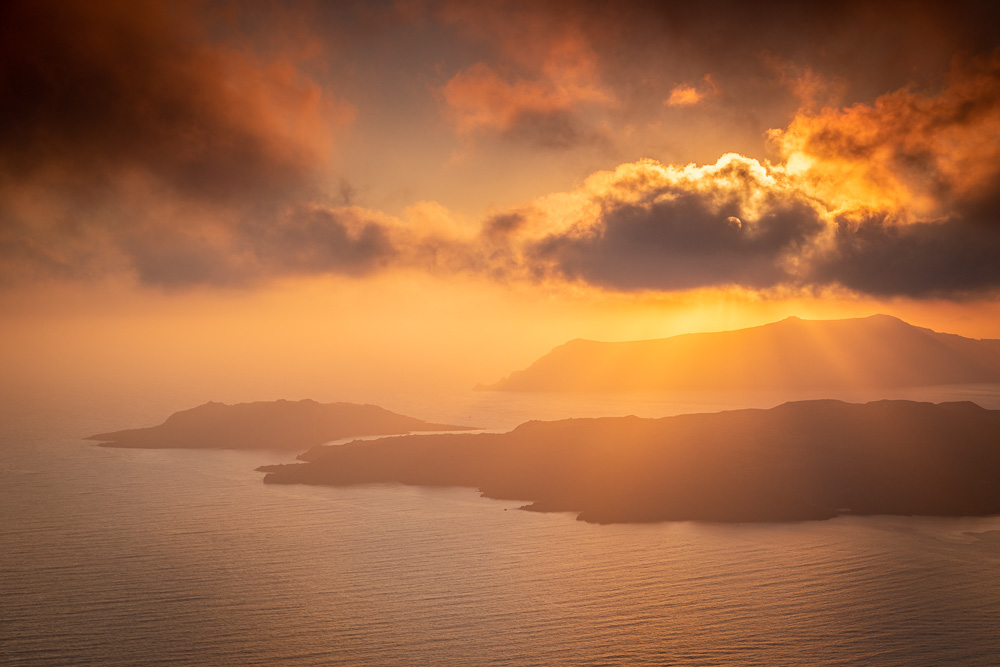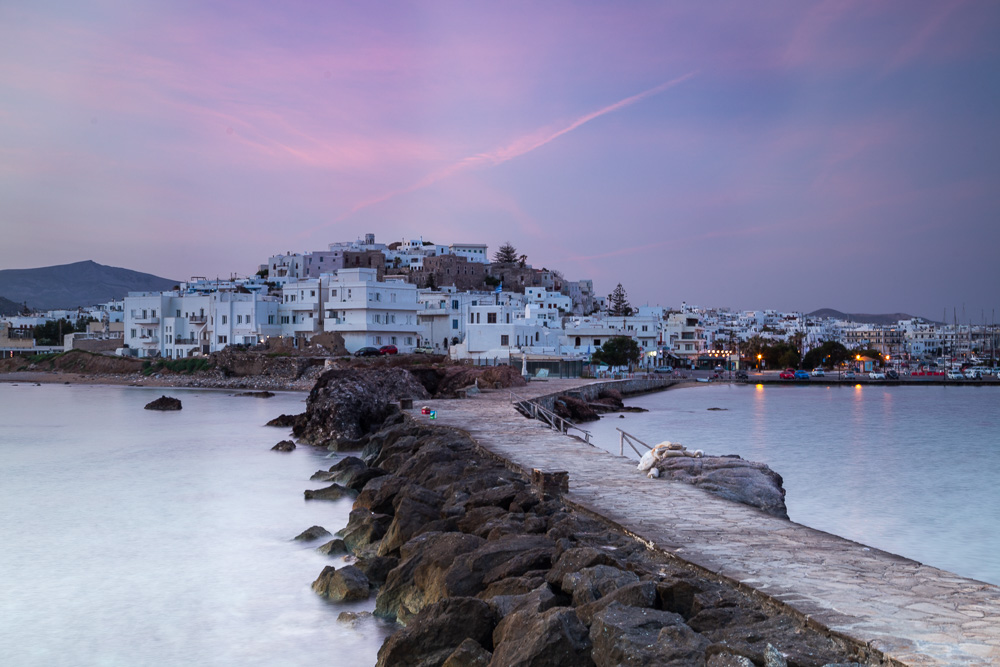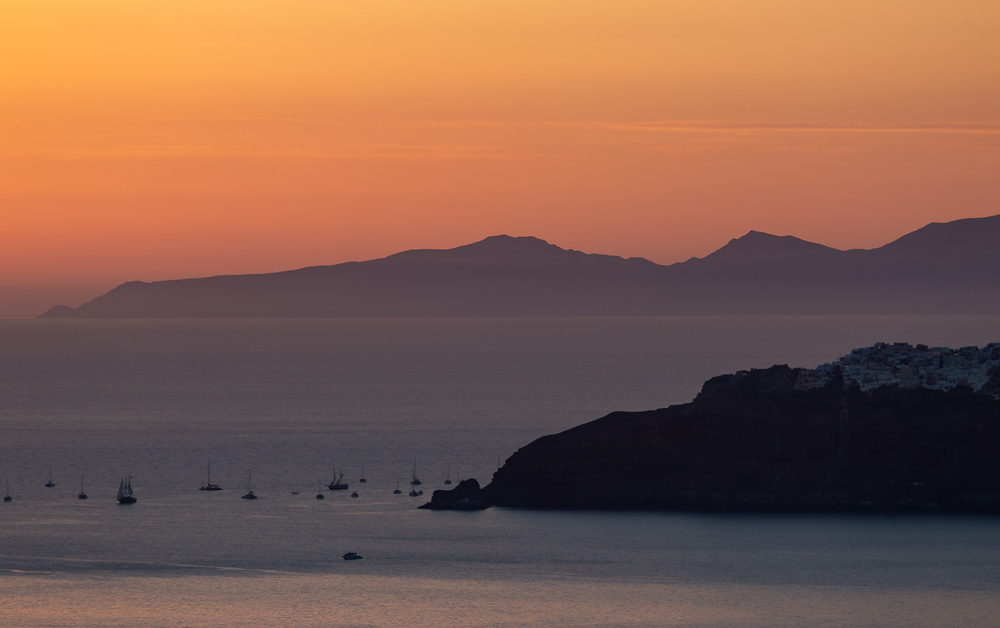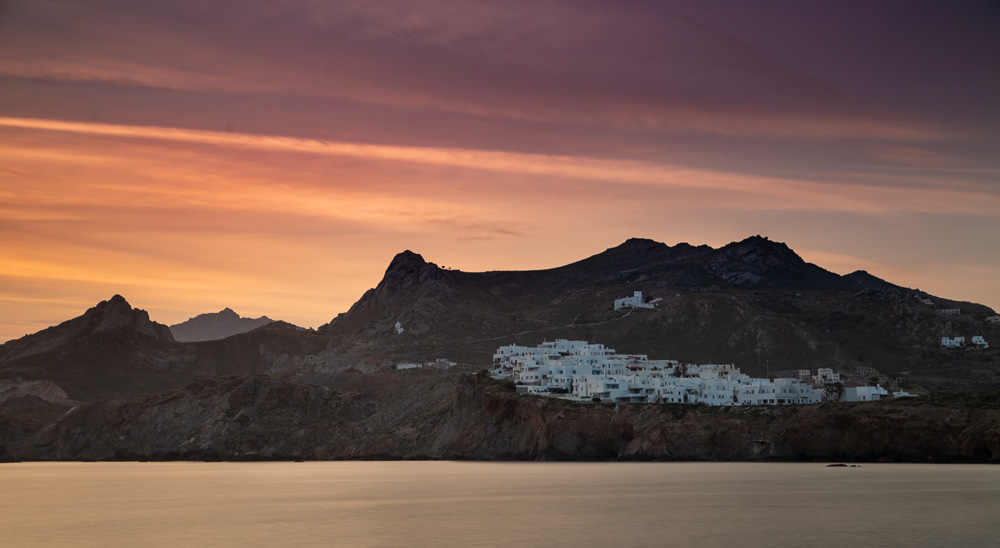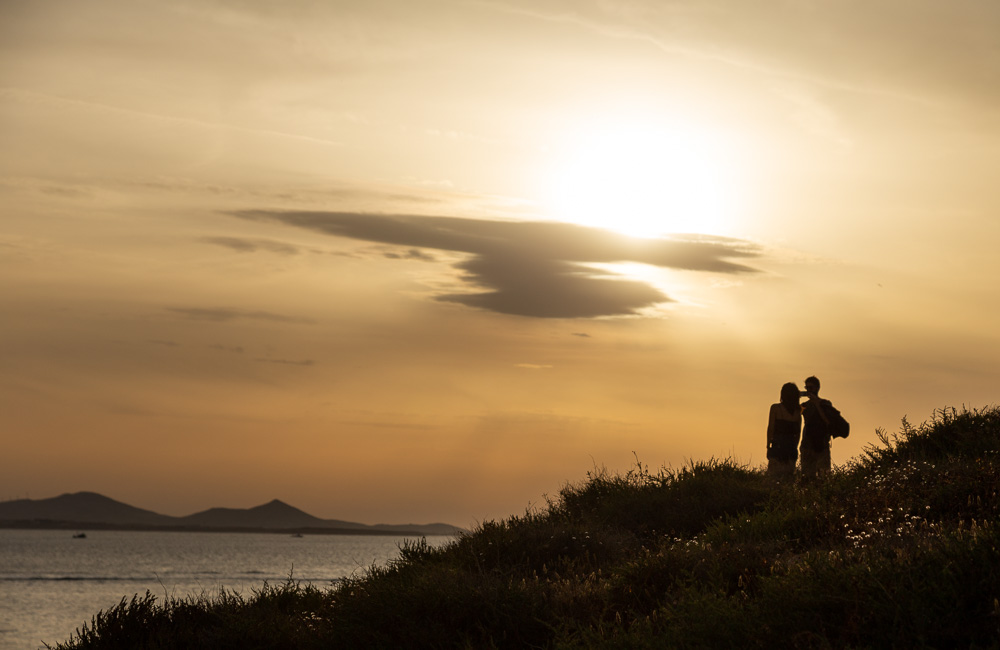 Weeks have passed and I'm left dreaming about the Isles of Greece. I recently rewatched the Anthony Bourdain Parts Unknown episode on Naxos and reflect on his words:
"The pressures of the outside world I don't want to think about. I'm on a Greek Island here, it's a beautiful day, I'm planning on passing out on the beach, snorkeling, you know maybe some water colours, do a little cooking, more napping, eating, napping, contemplate mysteries of the universe, or nap, either one, or eat cheese, all of those are honorable options. I mean that's vacation to me: staying put and doing nothing."
Needless to say, I need to get back.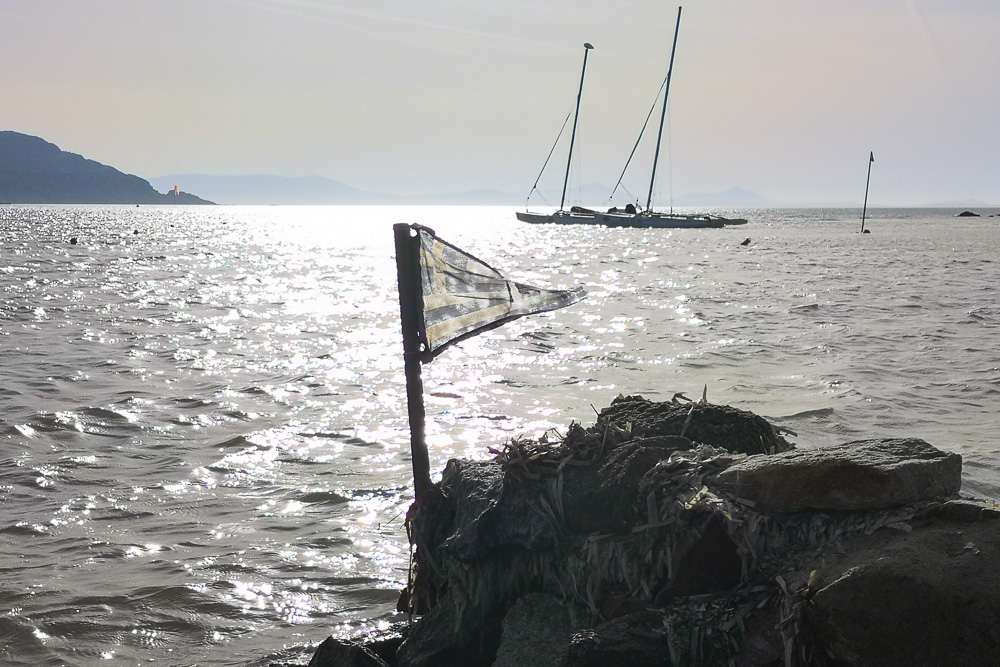 ---
For trivia nerds here are some fun facts about Greece that I bet you never knew.