A Comprehensive Guide To Budgeting For Long-Term Travel
Words by Featured Guest Blogger Gigi Griffis
It's been five years since I packed my life into a hiking backpack, tucked my dog into an airline-approved carrier, and left my lease behind for a life of full-time travel.
And no matter how long I'm on the road, the number one question I get about my long-term travel lifestyle is this:
How do you afford it?
How do the financials of full-time travel work? Isn't travel expensive? Is a financially sustainable full-time travel lifestyle something an average person could afford?
The questions are complicated, but the good news is that the answers aren't. And I'm going to do my best to tackle these questions in full here for you today.
Before we get into budgets and real numbers, though, let's talk about mindset and that ever-loaded question…"Isn't Travel Expensive?"
In many years of short vacations, it's easy to get the idea that travel is an expensive pursuit. And the truth is that short-term travel often is expensive.
After all, you're squishing as many experiences as you can into a really short period of time. A two week trip probably includes round-trip airfare, train or bus tickets, a dozen different hotel rooms, eating out most meals, gifts and souvenirs, and—and this is key—all your expenses back home. Because just because you took off to Italy and France for two weeks doesn't mean your cell phone bill, car insurance, homeowners insurance, mortgage, home health insurance, gym membership, and cable bill go away.
So you can see why short-term trips get expensive fast. You're paying double. Home expenses + travel expenses. And because you only have two weeks, you're probably trying to see a lot of things in a short time period. And those entrance fees, bus tickets, train travels, and tours all add up.
This is where long-term travel differs greatly.
First off, you trade in all those back-home expenses. You aren't keeping up a gym membership or cable bill or car insurance you aren't using. You're only paying for the expenses in the here and now.
Secondly, long-term travel usually means going a little slower. If you have a whole month in Paris, you end up spreading out the cost of museum tickets over a longer period of time. If you have five must-eat-at restaurants, hitting them in a single week (and then moving onto the five must-eats in your next destination) adds up much quicker than spreading them out over the course of two weeks or three weeks or a month and choosing to cook or picnic in between.
Longer stays also cost less because there are plenty of discounts out there. Airbnb lets hosts list not just nightly prices, but monthly prices as well. And the monthly discounts often run between 40 – 60%. Hotels and hostels will often also extend a discount for longer stays if you ask. And, of course, longer stays mean less plane or long-distance train tickets—and the savings add up there as well.
Now, does this mean all short-term trips are expensive? Nope. There are lots of tricks to saving money on short trips as well.
But the point is that long-term travel is inherently comparatively inexpensive. It isn't just for the rich. It doesn't take a lifetime of saving.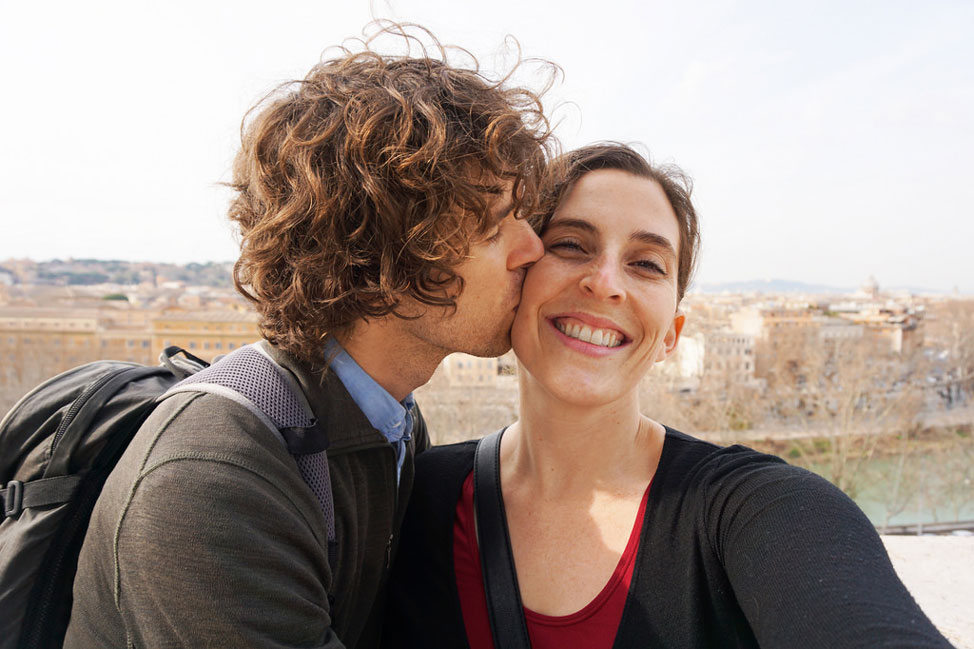 Budgeting for Long-Term Travel
Okay, so long-term travel is inherently cheaper than short-term jaunts around the world…but that doesn't tell you how to budget, right? So, let's break that down.
The two biggest keys to figuring out your travel budget are knowing where you're going and how you travel.
Where You're Going
Someone traveling around southeast Asia will have a different cost living than someone spending the summer in Paris (though even that's probably cheaper than you're thinking). A spring in Australia will have different price tags than one in Mexico. Knowing where you want to go and looking for budget info for those destinations will help you get a sense for how much you should plan on spending.
How You Travel
Are you a luxury traveler? Do you plan on spending some time in five-star resorts? Do you adore hostels? What about camping? How fast do you want to go? How often do you plan eat out?
Obviously all of this is a factor when you travel, as well. Someone who plans on renting a place with a kitchen and cooking in most nights will need a lower budget than someone eating in Rome's best restaurants every other night. Someone couch surfing their way across Latin America will spend less on accommodations than someone staying in mid-range hotels every night. And someone housesitting will spend even less.
So before you start your budget, it's important to ask yourself those questions: Where do I want to travel? And how do I like to travel?
There's no right answer.
The key is to know yourself. If you're going to be miserable staying in hostels, it might be wise to budget more for accommodations. If you adore five-star hotels, it makes sense to try to work them into your budget at least occasionally. Your budget on the road should reflect you.
Now, let's talk about specific budget line items.
Accommodations
In my own five years of full-time travel—as a mid-budget traveler who cares deeply about the comfort of whatever place I call home—this has been my biggest budget line item. When I was traveling solo, I budgeted $1,000 per month for housing and almost always rented nice one-bedroom apartments. Now that I'm partnered, we tend to stay in even nicer places, but my half of the budget has dropped to $600 to $800 since we're splitting the bill.
These days, my partner and I find most of our places on Airbnb. And we tend to stay for a month or longer and take advantage of monthly pricing.
Of course, there are definitely cheaper options, including:
Housesitting
(Usually free and the places you stay can be pretty glamorous)
Couch surfing or, for cyclists, Warm Showers
(If you're willing to stay with strangers, couch surfing is free, though you should probably budget for at least taking your host out for a thank-you drink)
Renting directly from a local
(You can sometimes find furnished rentals by either asking around when you show up in a new place or by joining Facebook groups or local forums)
Camping
(Even if you hate the idea of sleeping on the ground, many campgrounds offer cabins or luxury tents.)
And there are plenty of pricier options out there, to like-five-star hotels or apartment rentals shorter than a month.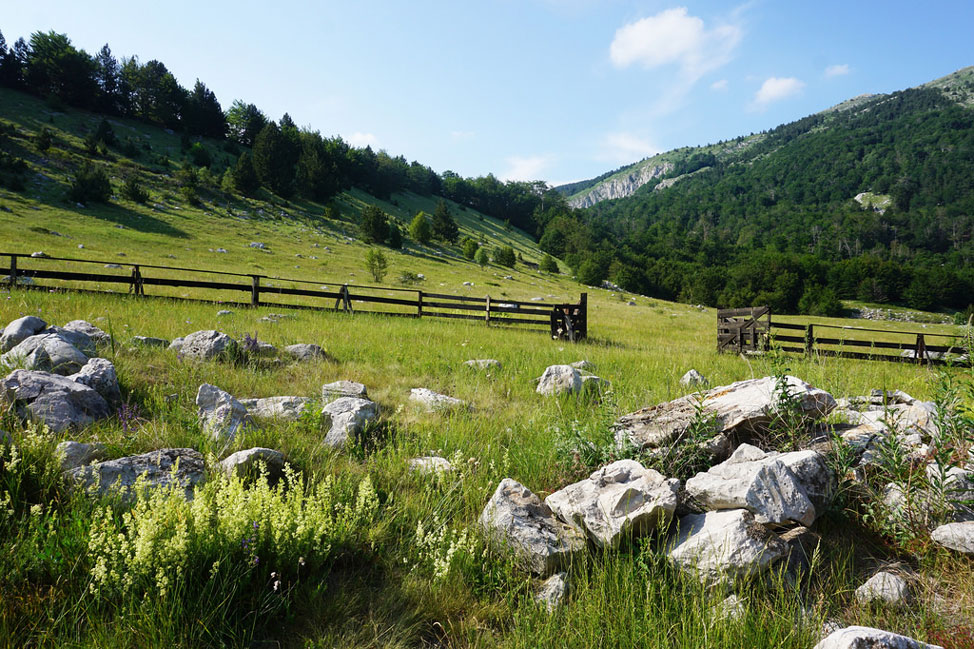 international transportation
I'm a slow traveler, preferring to stay in each place for at least a month (at least for the moment) and to explore one region or continent thoroughly before moving on to another. Because of this, I rarely take planes. So far in 2017, I've only taken a single flight—fifty minutes from Zagreb to Dubrovnik, Croatia—and I've only got plans to take one more—from France to Mexico next winter.
This means that my international transportation costs run relatively low. This year, I took a train from Sicily up to Rome for less than $70, hired a tour van from Dubrovnik to Mostar for about $45, moved from Mostar to Konjic, Bosnia, and (about 45 minutes into the mountains) by taxi for about $35.
If you're taking planes often or planning to cross long distances instead of spending long months exploring a single region, expect to spend more (unless you're travel hacking for free plane tickets). If you're willing to hitchhike, hike from one place to another, or cycle, expect to spend less.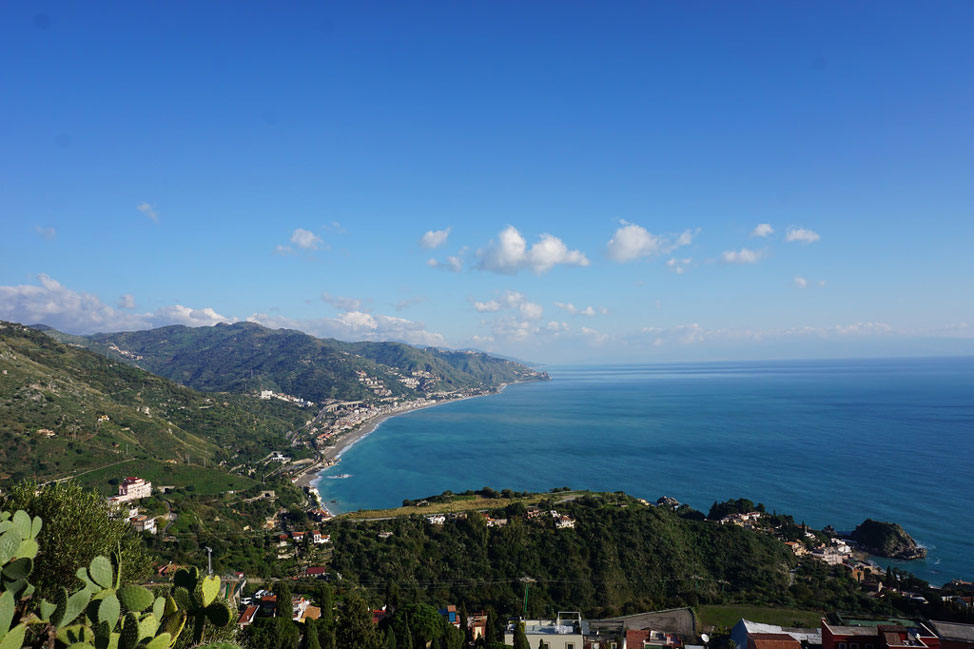 local transportation
Local transportation can add up, so make sure to factor this in. My partner and I actually both travel with folding bikes (if the concept is new to you, the gist is this: the bikes are made to quickly and easily fold up small enough to fit into a normal suitcase and travel as checked baggage or fit easily onto a bus) and we love to walk, so we rarely ever splurge on city bus tickets or taxis.
But, of course, we're not the norm. Most other long-term travelers we've met don't have bicycles on hand. Which means they have to factor in local bus, metro, subway, train, tram, or taxi fares if and when they need them.
The good news is that local transportation prices are usually pretty easy to find via Google or by contacting the local tourist office of the place you want to visit.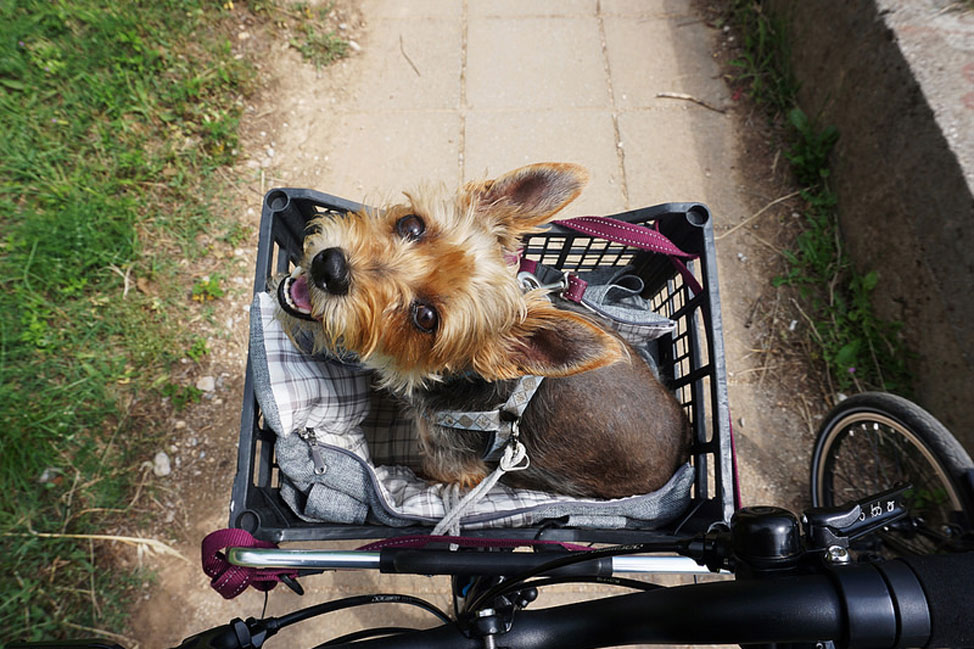 Food & Drinks
In the last five years, my grocery budget has ranged from $350 to about $600 and my eating out budget has been as low as $75. Can you eat cheaper? For sure. But for me, food has always been a big priority, so I tend spend more on it—buying organic and local when possible. I love to cook, so my partner and I eat in a lot and most of the nomads we know spend more on eating out and less on groceries than we do.
When factoring food into your own budget, I recommend looking at two things:
Other people's budgets for your destination
(These can give you a great baseline, especially if the other person's tastes run similar to yours. To find them, just Google "how much does it cost to…[live in/spend a month in your destination]")
Cost of living numbers on data repository sites like Numbeo.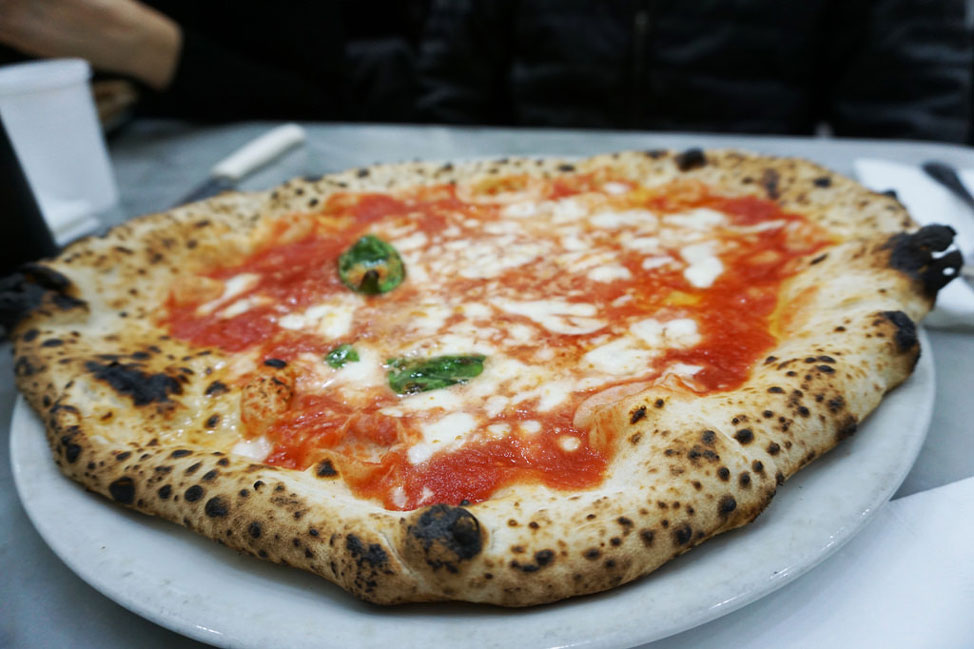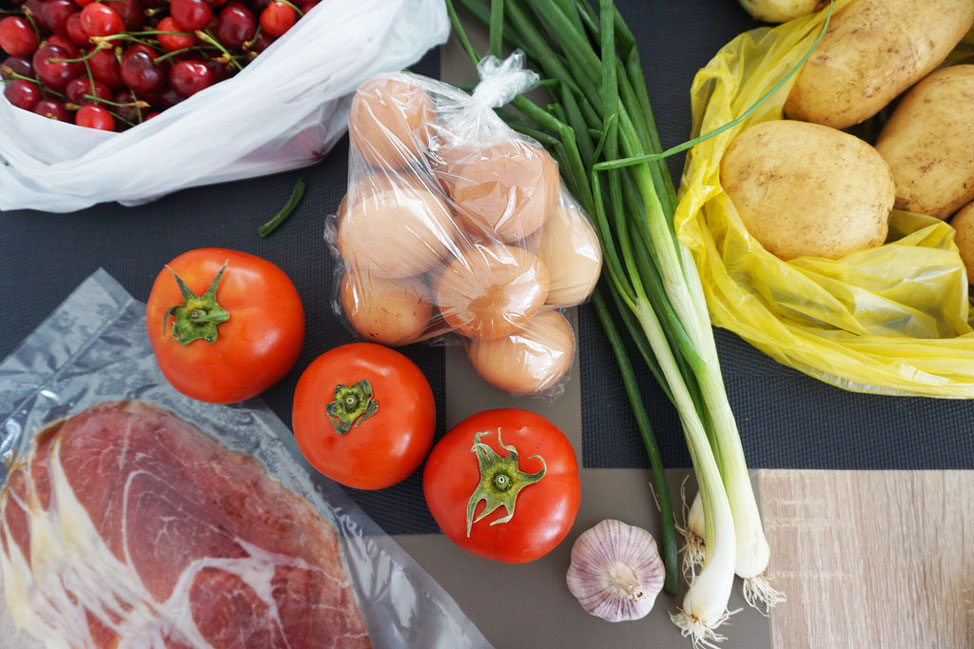 Entertainment & Fun Money
When budgeting for activities, the question is: What do you want to do in X location?
Will you be bungee jumping, paragliding, rafting, or climbing? Going to museums? Taking food tours? Creating your own self-guided food tour? Will you spend your days hiking on free trails, picnicking in the park, doing yoga on the beach?
What you love to do with your time will impact your travel budget.
My own entertainment budgets tend to run low. In part, this is because most of the things I love to do (hiking, cycling, photo walks, picnics in the park) are free. In part, it's because some of my other loves (fresh market visits, experimental cooking with local ingredients) are already accounted for in other parts of my budget. And in part it's because I'm a blogger and when I do decide to take a rafting trip down the Soca River in Slovenia or take a food tour in Rome, I can often get companies to offer those things for free in exchange for sharing my experiences on my blog.
Obviously, loving free activities and having access to blogger freebies aren't realities for everyone, so when budgeting, make sure you know what you want to do. It's easy to price your activities online once you have an idea of what they'll be.
Health and Wellness
When budgeting for health insurance and healthcare costs, the important thing is—again—to know where you'll be traveling.
My own health insurance (expat insurance through GeoBlue) costs me $160 per month and covers me anywhere in the world except the frightfully expensive USA. And that cost is with a preexisting condition. Someone with no preexisting conditions or someone younger than myself can easily pay less (my partner pays $130, for reference).
The cost of healthcare itself also tends to run affordable abroad—though it does vary. In Switzerland, I paid about $30 for three months of birth control. In Mexico, I saw a doctor about ear irritation for a few bucks. I've had my teeth cleaned in Rome for about $100 and saw a dentist in Belgium about some tooth pain for about half that. Including my $160 insurance, dental care, annual exams, birth control pills, and several doctor visits for minor issues, in the first six months of this year I've averaged about $200 a month for all things health.
Miscellaneous
Long-term travelers have a variety of other categories for their spending depending on how they travel.
I, for instance, travel with my small dog, Luna. So I budget for her vet bills, supplies, and food along the way.
Other travelers have cell phones (I don't), so they have to factor those in. Etc.
Depending on how you travel, other categories you might need to factor into your budgets include:
Business expenses
Pet travel expenses
Cell phone
Subscriptions (Hulu, Netflix, Prime, etc.)
Books, music, and movie purchases on the road
Transportation costs for any additional gear (if you are traveling with a full-sized bike, for instance)
Now, Some Real Long-Term Travel Budgets
Okay, so now you know what categories you'll need to budget for and hopefully you have a sense for how those categories can vary. But at the end of the day, what's really helpful (at least for me) is seeing other people's budgets. Seeing how much they really actually spent on their jaunt through southeast Asia or their winter in the Italian countryside or their road trip across Canada.
So, here are tons and tons of nomad budgets for you to peek through.
First, there are mine. I've tracked expenses in 21 different locations, mostly in Europe and North America.
My lowest month was $1,296 in Mostar, Bosnia and Herzegovina.
My highest month was a $3,091-month cycling across France on a vintage Swiss military bike.
Eight of the 21 budgets came in under $1,500 per month. Another eight were between $1,500 and $2,000. And just five averaged over $2,000 per month. And remember, that's mostly traveling in Europe—a place often considered expensive.
When I asked five other long-term travelers to share their real budget numbers late last year, they ranged from $800 for a month on a South Korean island and $875 spent while housesitting in Peru to about $8,000 for a month of fast travel through France, Luxembourg, and Belgium.
Other travelers tracking expenses include:
Nora Dunn, who shares her spending every year, reported $23,216 total in 2016—an average of just under $2,000 per month.
Jodi Ettenberg says her yearly budget runs $12,000 to $15,000.
Laia of Dream Travel Girl says her spending came out to $35 per day.
Lauren over at Never Ending Footsteps tracked her 2015 spending and it came in under $20,000.
Jimmy of Jimmy Eats World tracked his budgets for two years of full-time travel for a grand total of about $40,000.
Another couple—Erin and Simon—tracked yearly expenses and reported a total of $40,323 for two in 2013.
Gilles Barbier tracks per-day expenses across a variety of countries.
Jet Setting Fools also shared their two-year budget breakdown.
Ali Garland—an expat who lives in Germany but travels frequently and for long periods—also tracks her expenses for long and short trips everywhere from Asia to Central America to Prague.
Another expat—Jennifer in France—also tracks her spending occasionally. Here's her latest on cost of living in Paris.
Finally, NomadList has average budget numbers for popular traveler cities all around the world.
author bio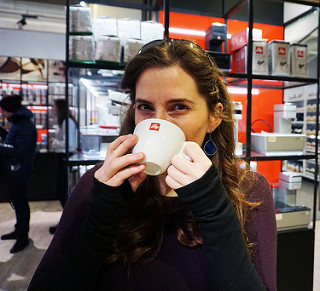 Gigi Griffis is a world-traveling entrepreneur and writer with a special love for inspiring stories, new places, and living in the moment. In May 2012, she sold her stuff and took to the road with a growing business and a pint-sized pooch. She's blogs at gigigriffis.com and is the author of the 100 Locals travel guide series.