Words and Photography by Pete Heck
Space. It's the final frontier. And for most it will never be reachable. But we can wonder and learn from the select few who have been there, and lucky for me, I recently had that opportunity at the Dark Sky Festival in Jasper.It was the first night of the festival at the VIP Stargazing Reception when I met Bob. He came up to my table where I was chatting with a few colleagues; Bob asked to join our conversation and we gladly welcomed him. We learned that he had traveled to Jasper from Ontario and was retired. I asked him the same question that our table had just been chatting about.
"If you had the chance to be on the first ship for a tourist excursion to space would you do it?" All of our answers were similar. Despite the risk and leaving behind loved ones, we all agreed with a resounding yes.
Little did we know at that point who our new friend really was. The next day, Bob took the stage for the main event panel "Spacetalks". And I was stunned to find out that Bob is better known as Dr. Robert Thirsk (yes, this guy). He is the Canadian who holds the record for longest number of consecutive days in space at 204. (You think he would have mentioned that the night before. Maybe a "Nahhh, I've already done that…" to our question about space exploration. But no. His Canadian modesty shone through and he played along, sharing his eagerness to return to space and explore like the rest of us.)
And with my jaw dropped for the most of his panel, I enthusiastically listened to Bob chat about the race to Mars, the importance of space exploration, and what it means to have Canada involved in such fascinating programs.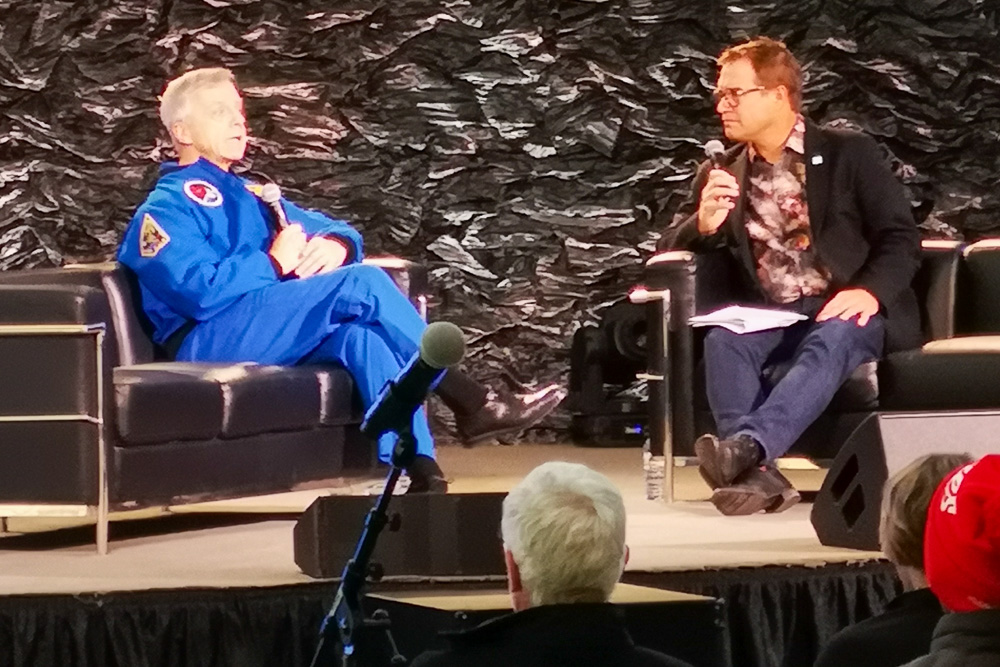 So when I think of the Jasper Dark Festival, it's not only the actual stars in the sky that are the feature draw. It's also about gazing at the stars who grace the stage.
Apart from Dr Thirsk, Col. Chris Hadfield (link), and the Kelly brothers (Mark and Scott), have been previous guests and shared their adventures and future insight into space programs.
And then there are the engineers and artists of which space exploration is a passion. George Takei aka "Sulu" for those Star Trek fans, Jay Abumrad – one of the co-hosts on the popular podcast Radiolab, and Dr. Shawna Pandya – the physician, speaker, citizen-scientist astronaut & aquanaut, and martial artist are just a FEW of whom have been guests throughout the years.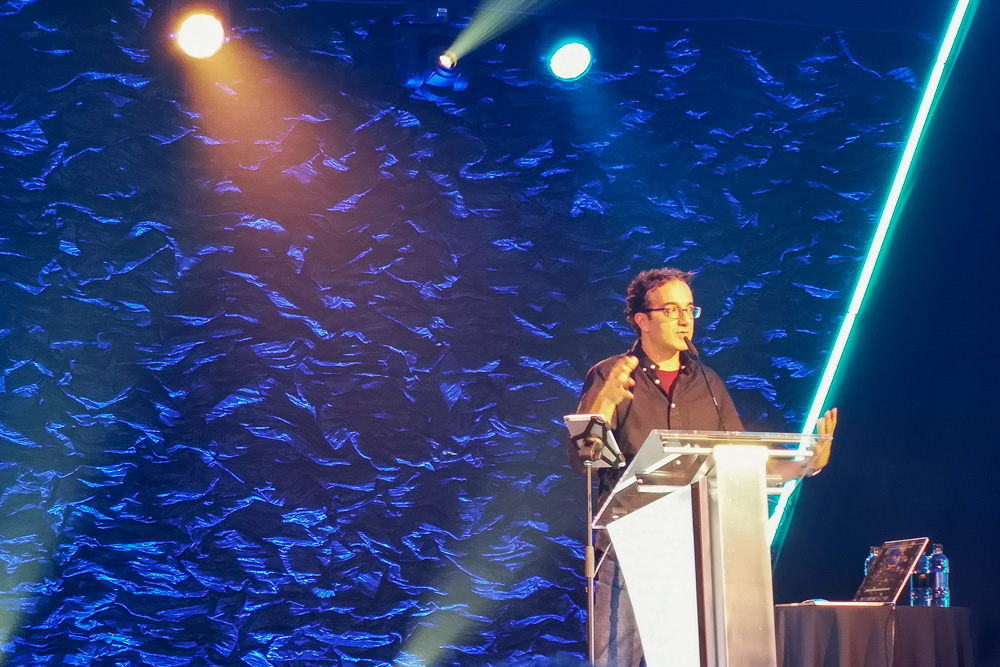 More About the Festival
In 2011, Jasper was designated as a Dark Sky Preserve by the Royal Astronomical Society in Canada. It's the second largest dark sky preserve in the world and thus it's no wonder why the festival is held here. The festival has run every year in October since the Dark Sky Preserve designation. And apart from the incredible speakers, there are plenty of activities to take part in.
The organizers pack a ten-day itinerary full of a variety of activities for any age. I was only in town for two days but my schedule was busy.
Here are a few things I had a chance to experience:
I learned about our galaxies at the Jasper Park Lodge's Planetarium and afterward peered through through some mega-telescopes at our constellations and planets.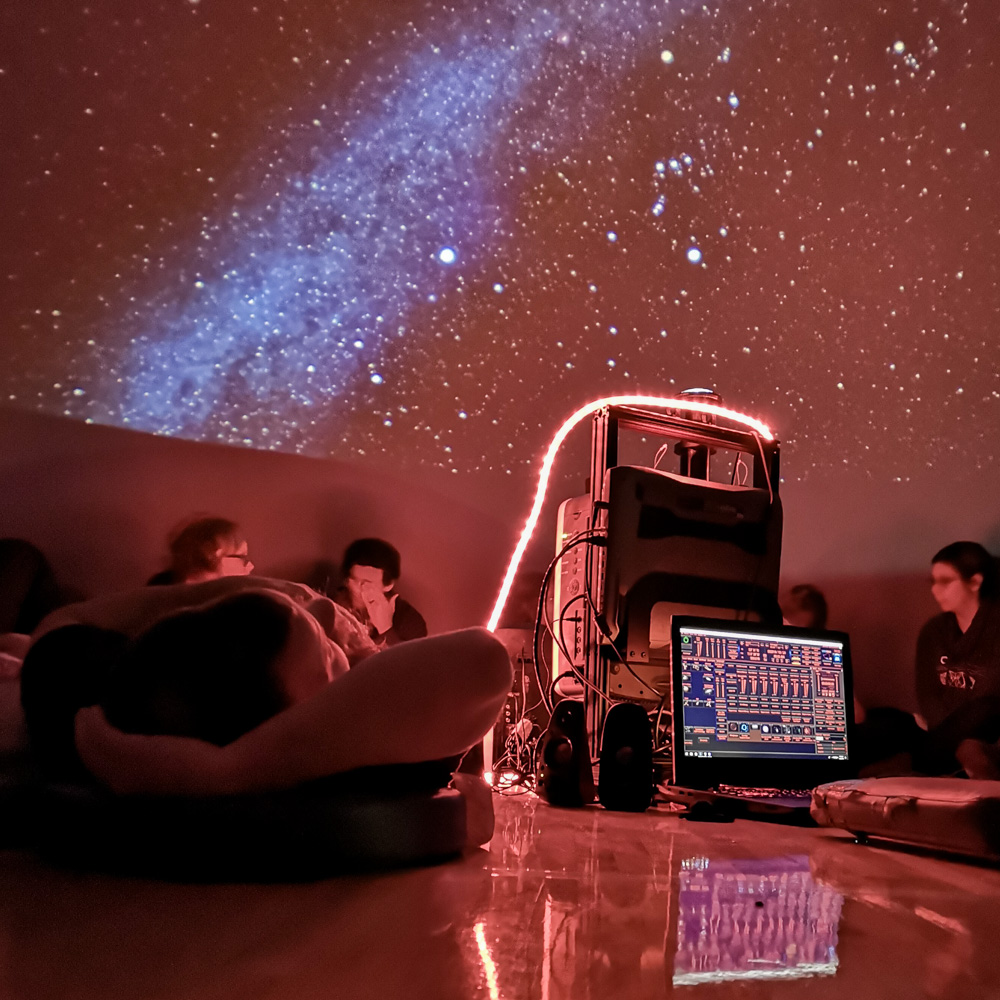 With my love of food and molecular gastronomy I joined the "Food Lab" which was an interactive cooking demonstration. It's no shock that this was my favourite experience at the festival as I learned from Chef Daryl Huculak (Olive Bistro) how by using obscure quirky cooking techniques he can obtain unique flavors, textures and creations. We made faux-caviar from mango, the perfect cooked egg, and used a variety of different ingredients to make unique creations. (But the best part of the Food Lab was the three course meal I got with it, of course!)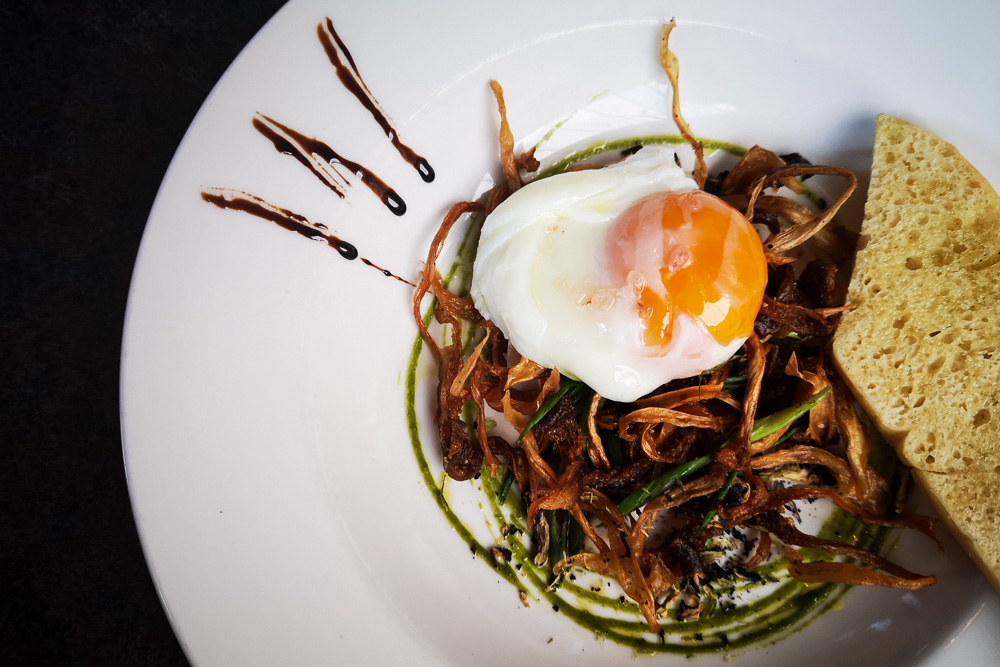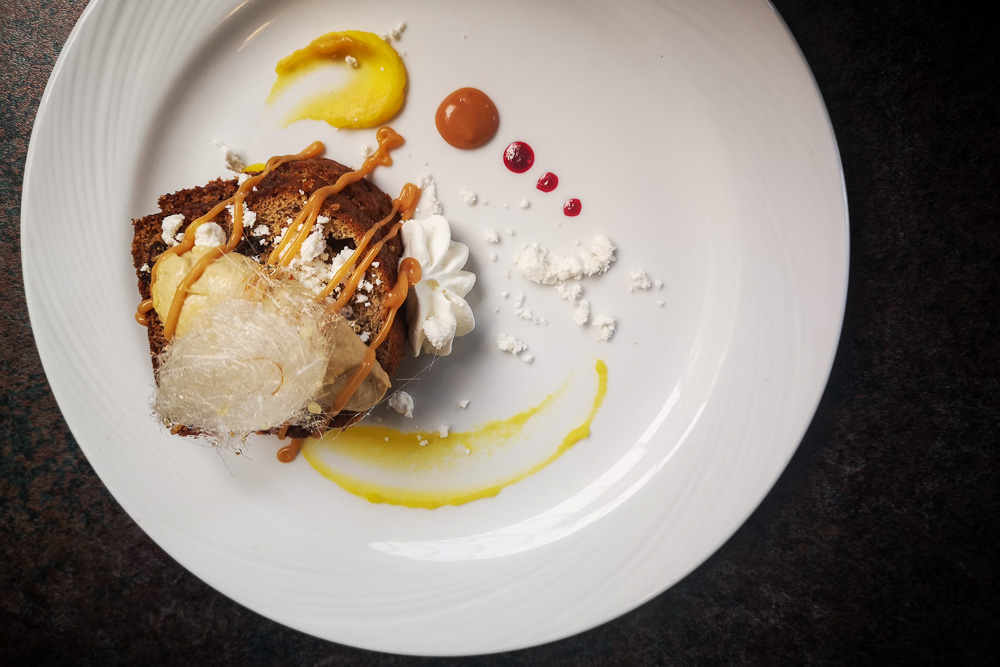 I rode the Jasper Sky Tram to the top of Whistlers Mountain and was treated to a three course dinner followed by the chance to step outside and take in the stars above the mountain. Unfortunately the winds were howling up top and the sky was socked in with clouds such that we couldn't see a thing. Fortunately there was plenty of hot chocolate inside to keep us warm.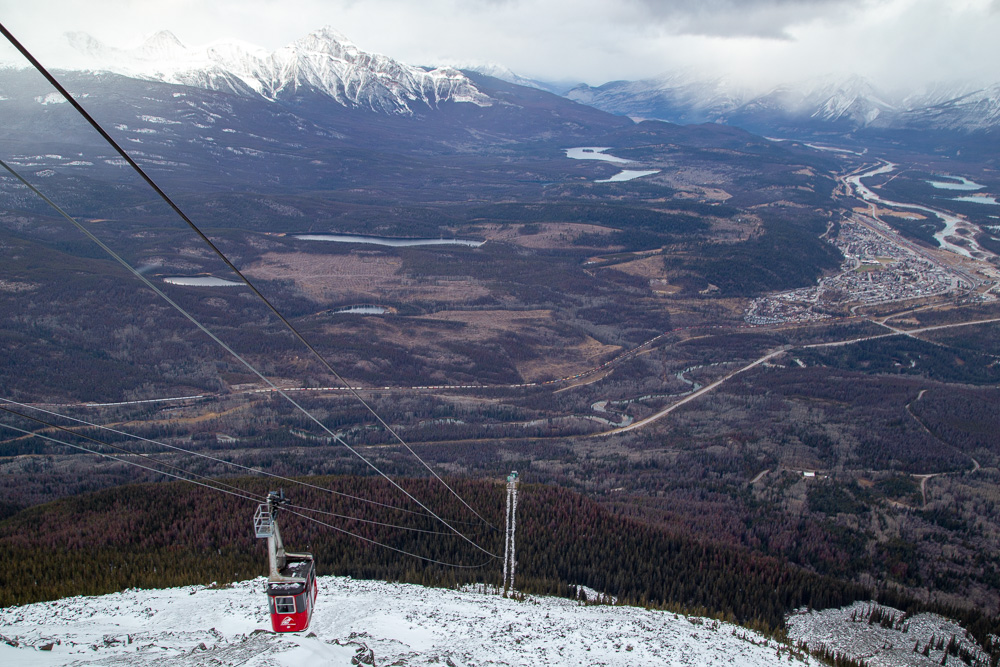 Other Dark Sky Festival Activities
Some of the activities that I didn't get a chance to do and wish I did:
Listening to the Edmonton Symphony Orchestra on the shores of the Jasper Park Lodge under a blanket of stars (and of course an actual blanket)
Attend a photography workshop by the super talented Jeff Bartlett and Jack Fusco to fine tune my astral photography skills. In fact, the workshop is designed for anyone who wants to learn how to take photographs at night and of the stars.
Take a guided night hike by Lake Annette and experience the rich skies and maybe even see some wildlife.
And when I wasn't at the festival during my downtime there were plenty of things to take part in and around Jasper.
Other Things to do in Jasper
I was able to fully relax in my cabin at the Jasper Park Lodge. It's one of the best places to stay when you come to Jasper. The lodge is about a 5 mile drive from the townsite and is situated between Beauvert and MIldred Lake. I was able to take advantage of their spa and steam rooms, took a hike around the lake (of course bringing bear spray which was provided at the front desk), and grabbed a meal at the fabulous ORSO Trattoria restaurant.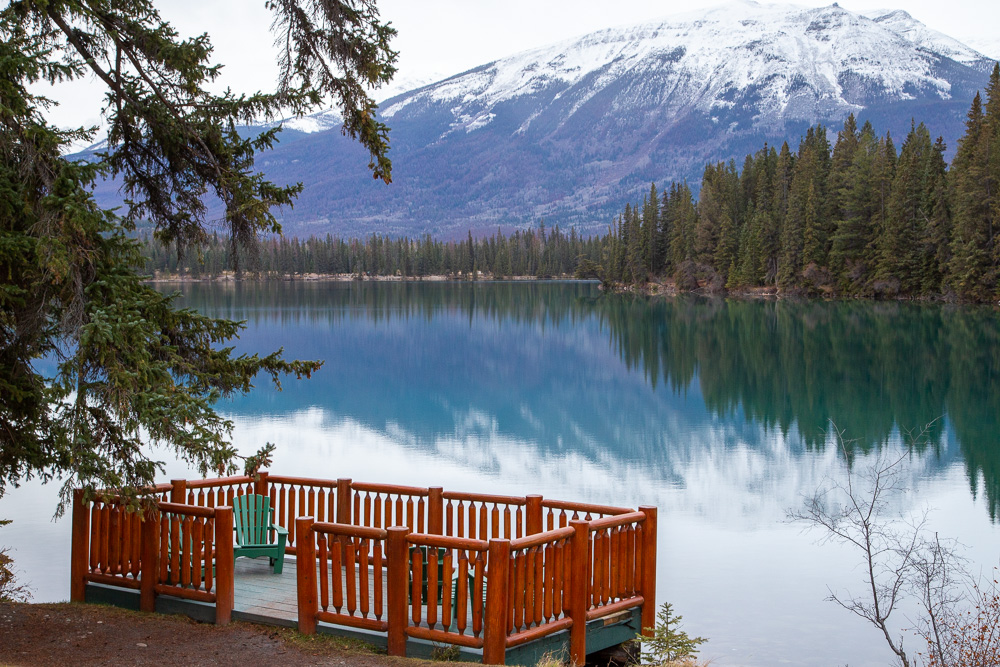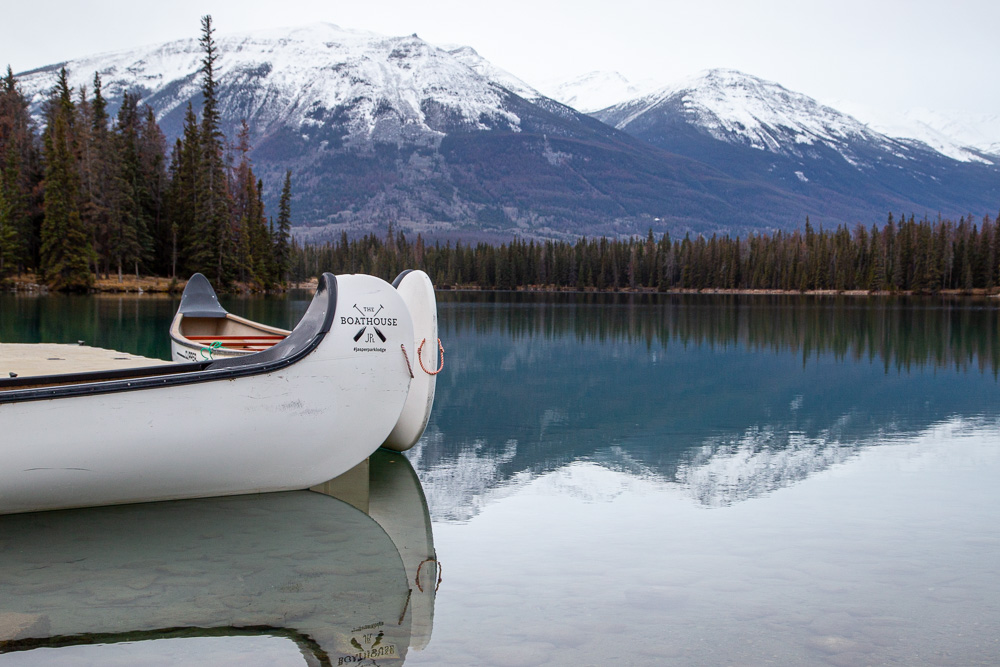 I took advantage of the mild weather temperatures and jumped on a motorcycle to be driven around on a tour of the National Park with Jasper Motorcycle Tours. It was exhilarating to feel the fresh mountain air hit my face (along with a little bit of snow) when we went all the way up the mountain to take in the views.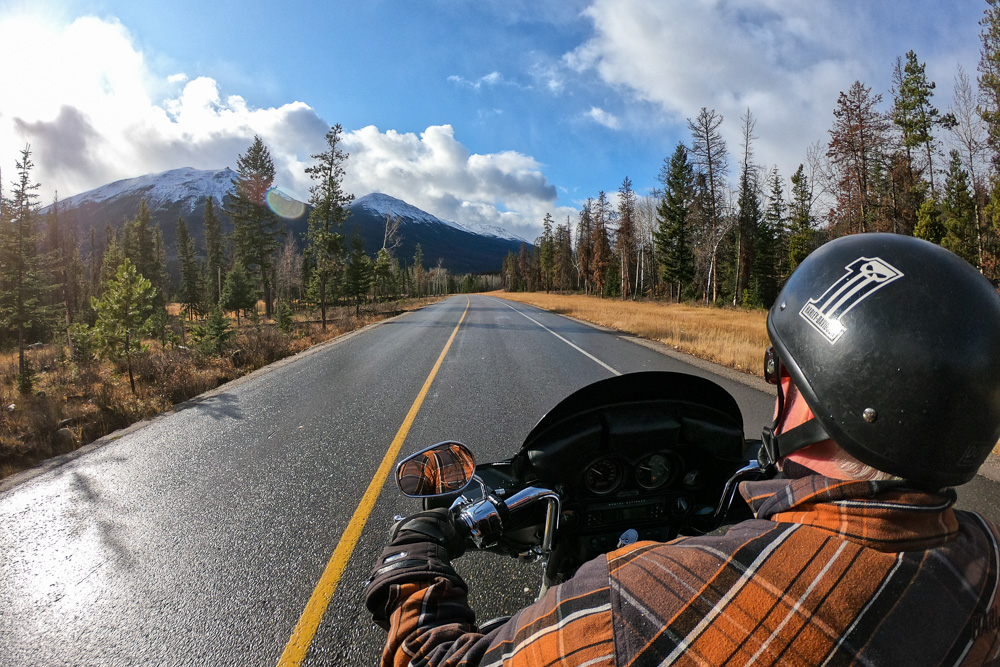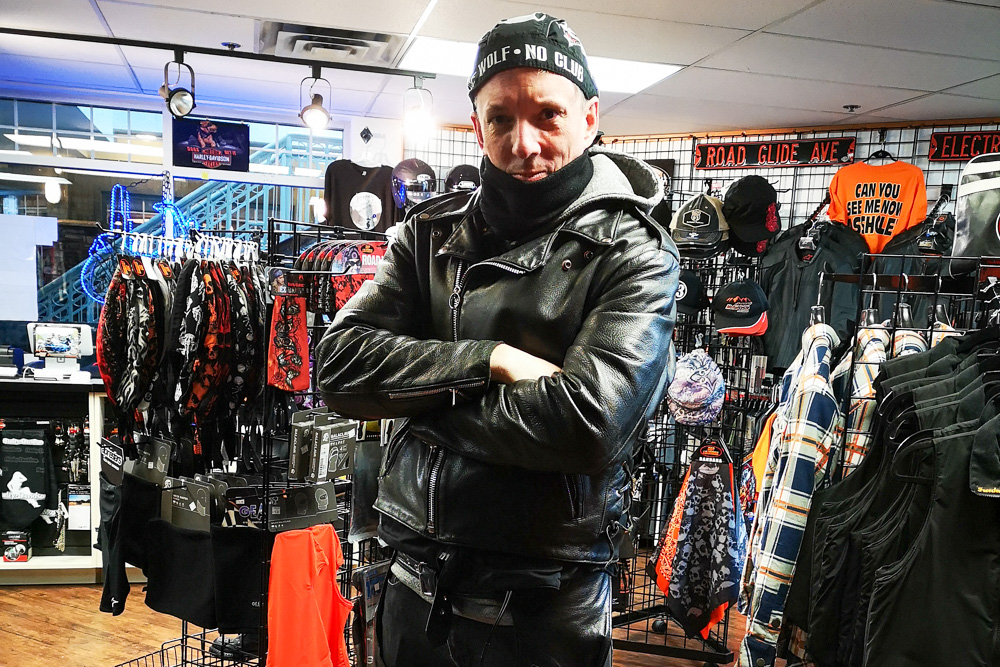 We walked all over downtown Jasper as a part of the Downtown Foodie Tour with Jasper Food Tours. Our group was introduced to some of the best local food joints in town and we tasted some of the town's special Canadian dishes along with selectively paired boozie treats. I indulged in:

The famous Elk Meatloaf at the Jasper Brew Pub,
Feta stuffed falafel and house made hummus from the Raven Bistro,
Ribs from the heart and soul of Jasper – the Dead Dog
And Churros dipped in a bowl of hot chocolate sauce from the Olive Bistro
All of this was packed into two days, and packed into one of the most beautiful locations in the world. Jasper never fails to impress, and although I didn't see many stars in the sky due to the cloudy weather, I saw plenty on stage and around town. This festival will undoubtedly woo me to return, and with next year being its 10 year anniversary, I am sure that the stars will compel me again.
I was invited as a guest to the Jasper Dark Sky Festival by Tourism Jasper. As always, all opinions are my own.
For more information on how to get to Jasper, where to stay or more things to do check out this post.
.