The Cannelloni That Convinced Me
Words and Photography by Pete Heck
Fact: Catalonia, and more specifically Costa Brava and the Pyrenees region, has the best food in the world. Ok, maybe that's an opinion. And I'm sure you weren't expecting that statement based on the title of this blog post (cue Italians throwing their hands up in disgust). But let me explain.
It's well known that the region is home to some of the top known chefs in the world as it has been aptly rewarded (Ferran Adria and the Roca Brothers, for example, have been rated the best on numerous occasions). In 2016 there were 174 restaurants with a Michelin star in Spain alone and the majority were within Catalonia. To relate, Canada doesn't have one Michelin star restaurant and the US has 148.
Even though the region has won a lot of awards and is home to a handful of bonafide superstar chefs, I still needed to be convinced. My opinion would only be made up by first-hand experience.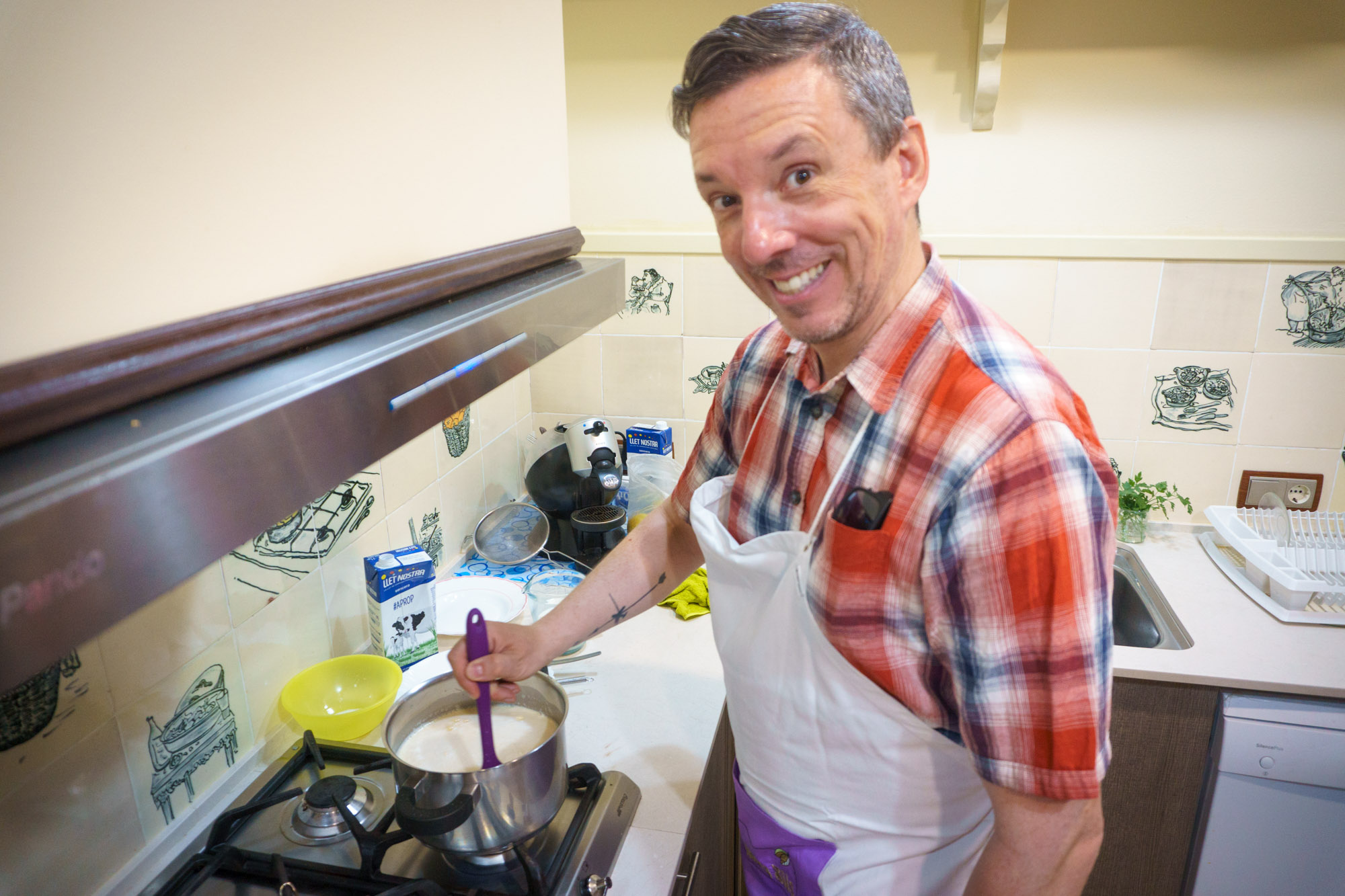 My first taste – 2015
Upon my first visit to the Costa Brava and Pyrenees region in 2015, I was whisked around on a 4-day trip. I visited some of the top chefs and restaurants, local producers, bakers, and vineyards in the area, but to be honest, it was a hypnotizing whirlwind. In between activities, we ate, and then ate again, and then ate some more. It was all simply amazing, but hard for me to focus on.
It's also important to know that going back a few years I wasn't as much into food as I am now. Of course, I liked to eat and appreciated a good meal, but I never made it a focal point in my travels. I never paid much mind to all the factors that went into making a dish, the ingredients and where they were sourced from, the science and the techniques, the combination of flavours. I didn't have any concept of what terroir is. That didn't matter to me then.
What I did learn was the following:
In Catalonia, when going out to dinner be prepared to eat and then eat again and then you guessed it, eat more. The dishes that were served seemed to never end.
Be prepared to eat late. The Catalans like to have dinner usually around 10pm. Say what you will, healthy or not, it is just a regional rule and you'll be hard pressed to find a restaurant open before 9pm. If you're hungry at 6pm, that's snack and cocktail hour
There will always be bread and most of the time with tomato, oil, garlic, and salt. It's called pa amb tomaquet (bread with tomato) and it's something I had never seen before, but catch myself doing regularly now at home. You smother your bread with super ripe tomatoes and then pour oil and salt over top. Garlic is optional but usually rubbed on the opposite side of the bread from the tomato. (Be sure to get the order right or you'll be scolded by the Catalans. I know from personal experience.)
I had never eaten food with such consistently good quality. It didn't matter where we went in the region, the flavours of dishes were so fresh and vibrant.
I loved how the chefs would incorporate flowers and fresh plants into their food, something I had never thought of before.
And finally, I discovered how delicious gin and tonics are and how serious the Catalans are about them.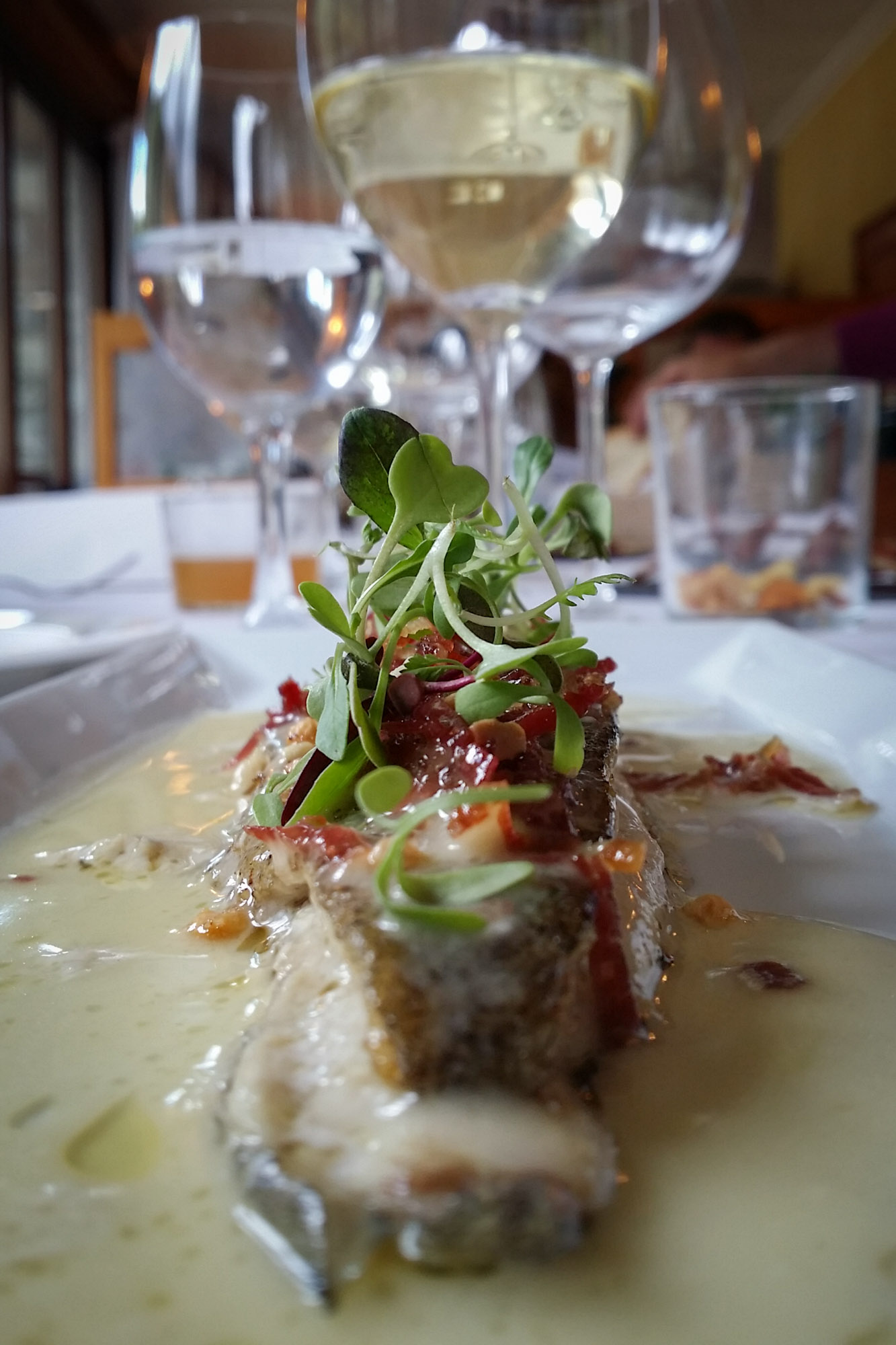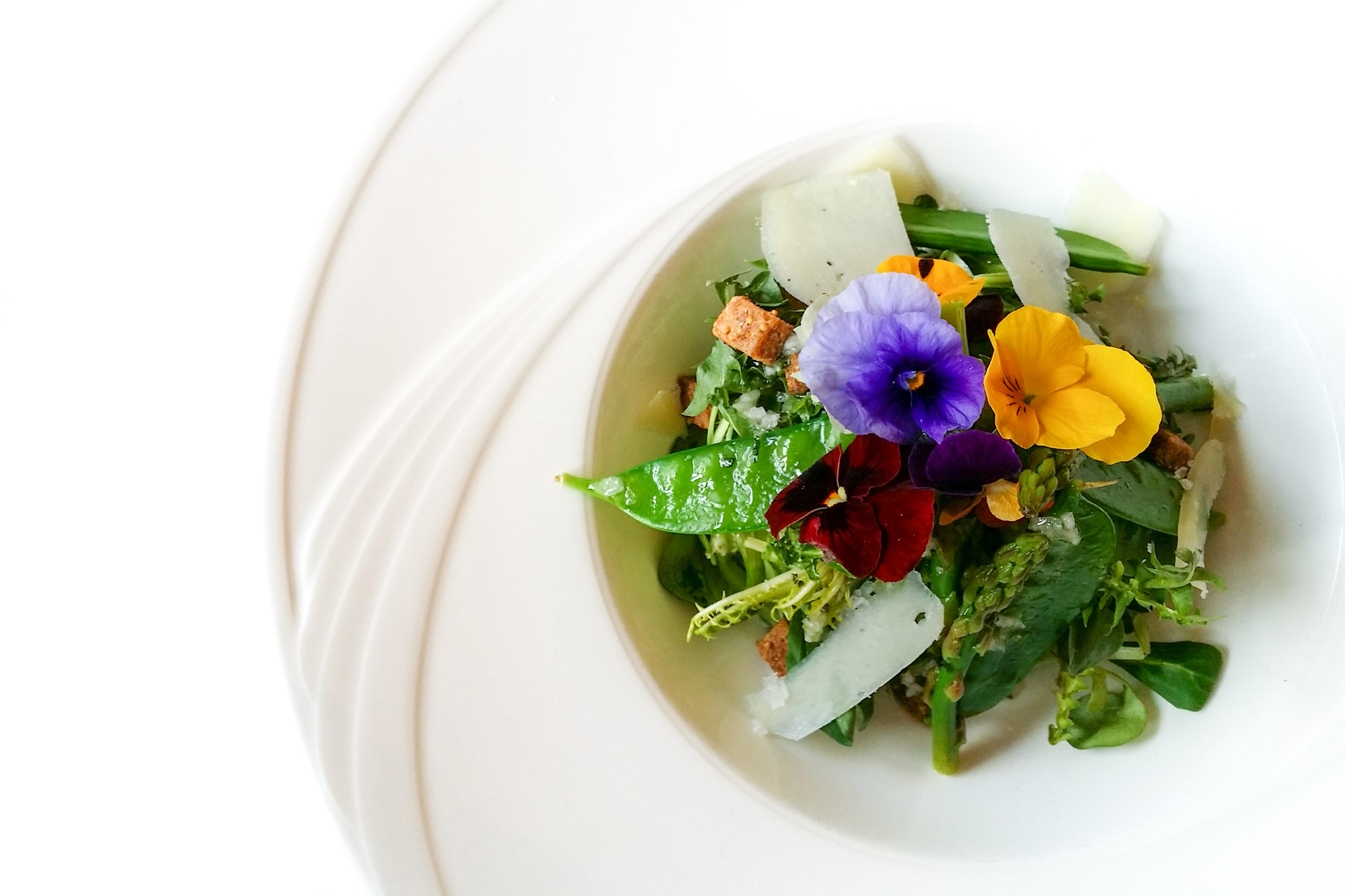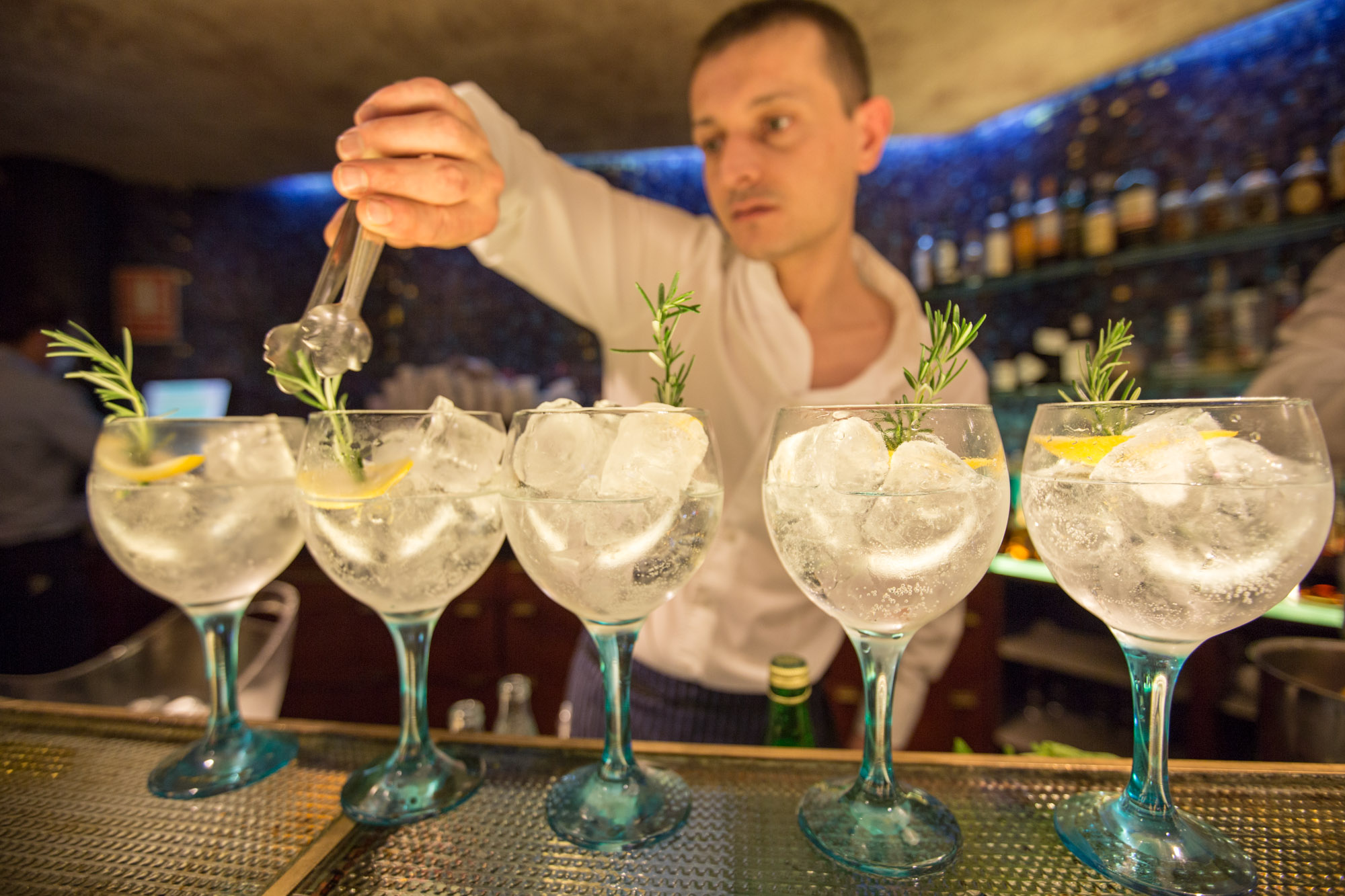 Return Trip – 2016
Dalene and I returned to Costa Brava to work on a photography guide project for the tourism board. Over six weeks of living in Girona and frequenting many of the restaurants, markets and local shops, I left dreading not having access to all these magnificent fresh ingredients wherever I went. And nevermind the prices I would have to pay to get them. What are considered luxury food items where I live in Canada is everyday food in Catalonia. Pate, jamon (Catalonia's prosciutto), olives, and too many goat cheeses to choose from are just a few examples of items that would be in our shopping cart every day. The vegetables seemed to be always be bursting with flavour and everything was locally grown. It wasn't a trend, it is how they've been doing it forever.
This is what is so special about the Costa Brava region. Although we had not come to the region with a focus on gastronomy, I had left with a newfound appreciation of the food scene in Costa Brava and the Pyrenees.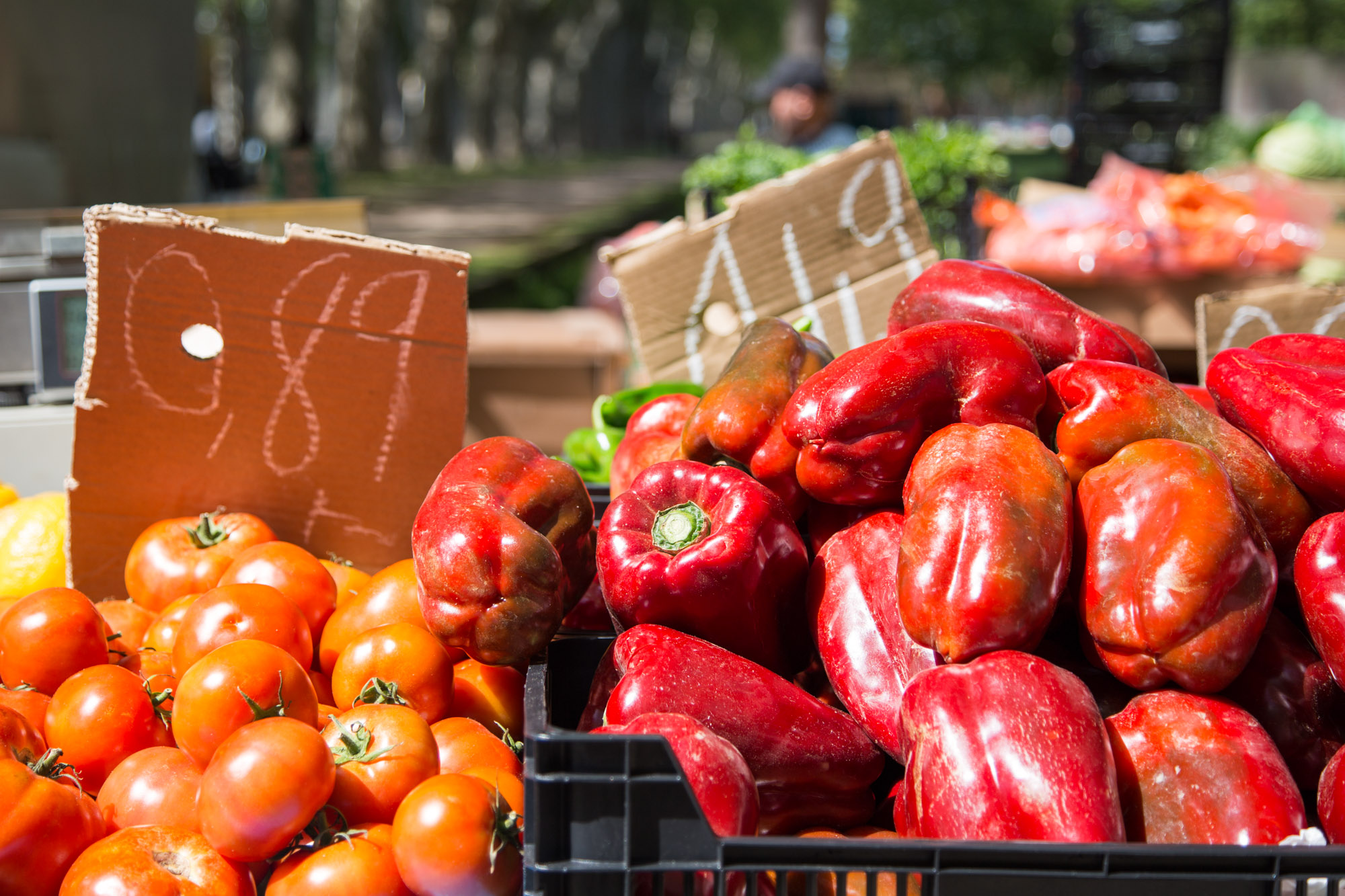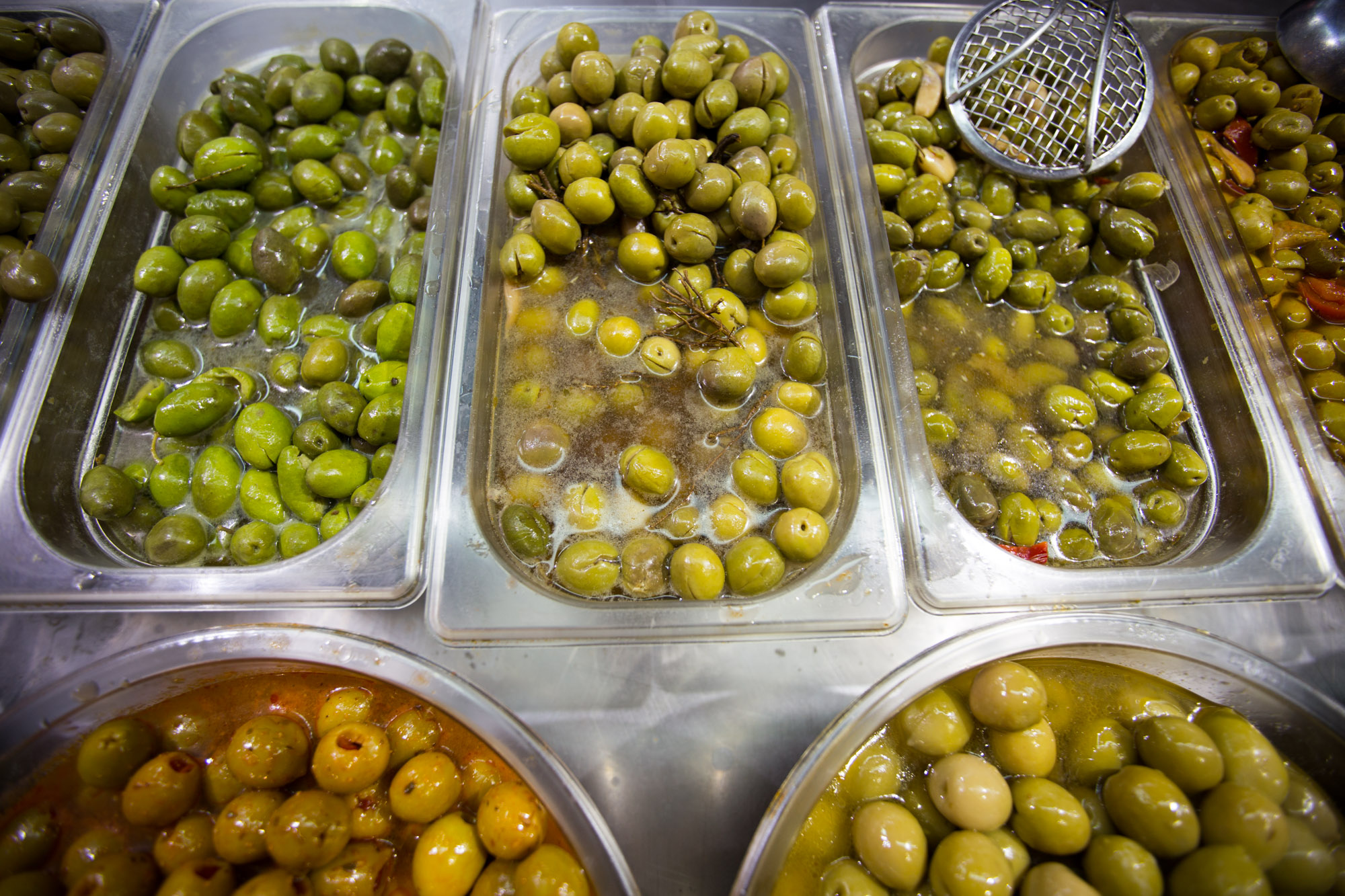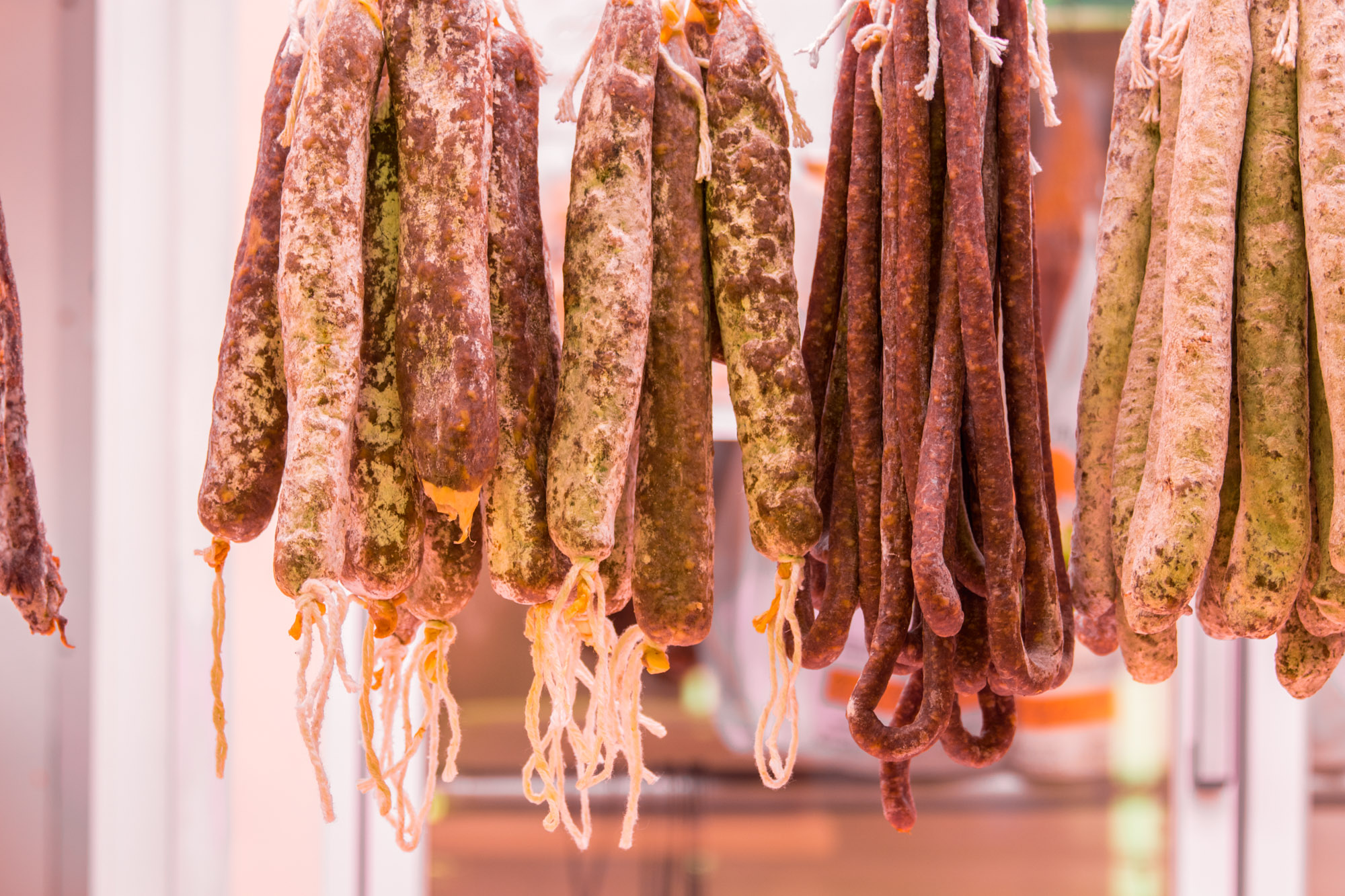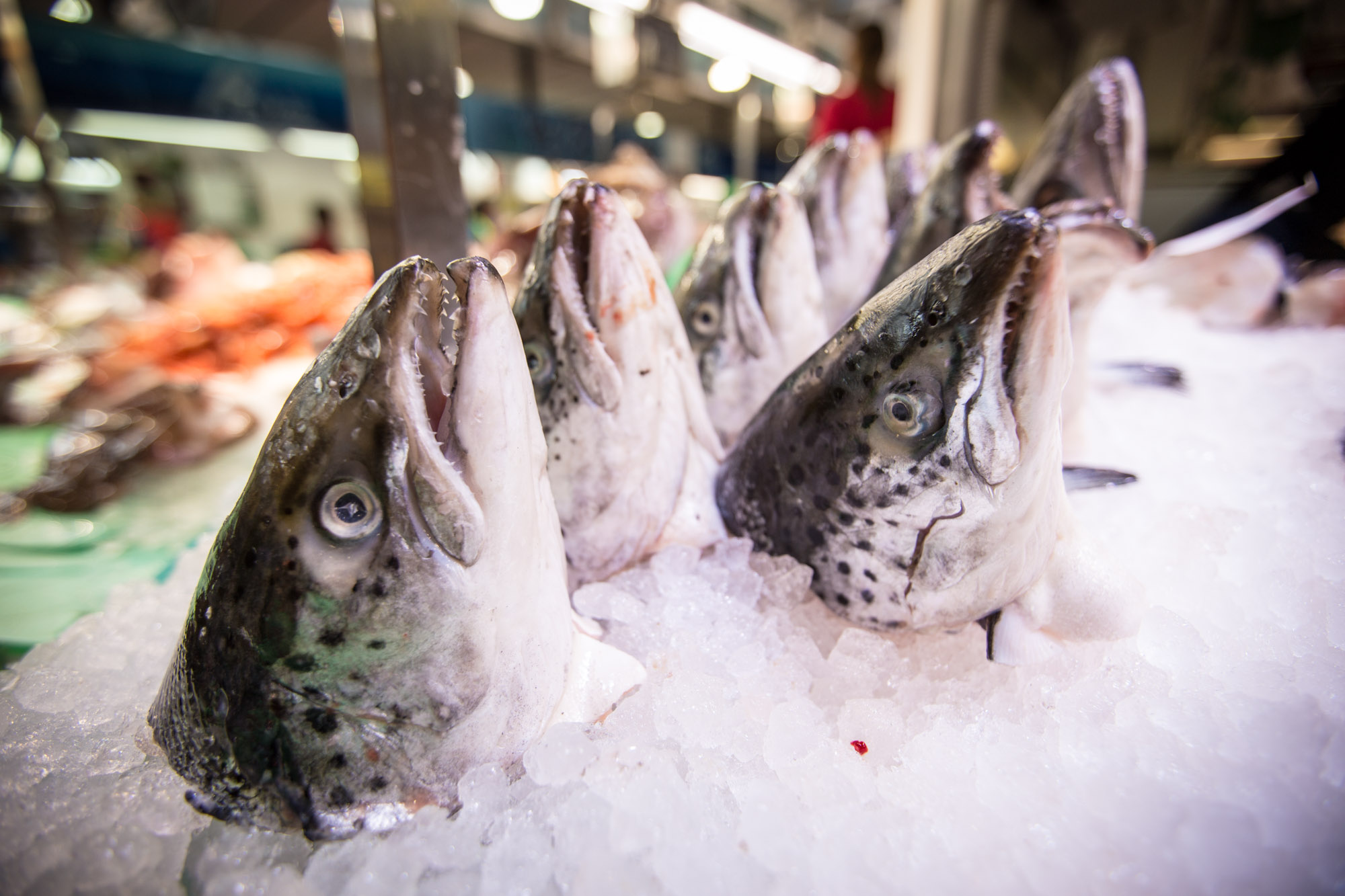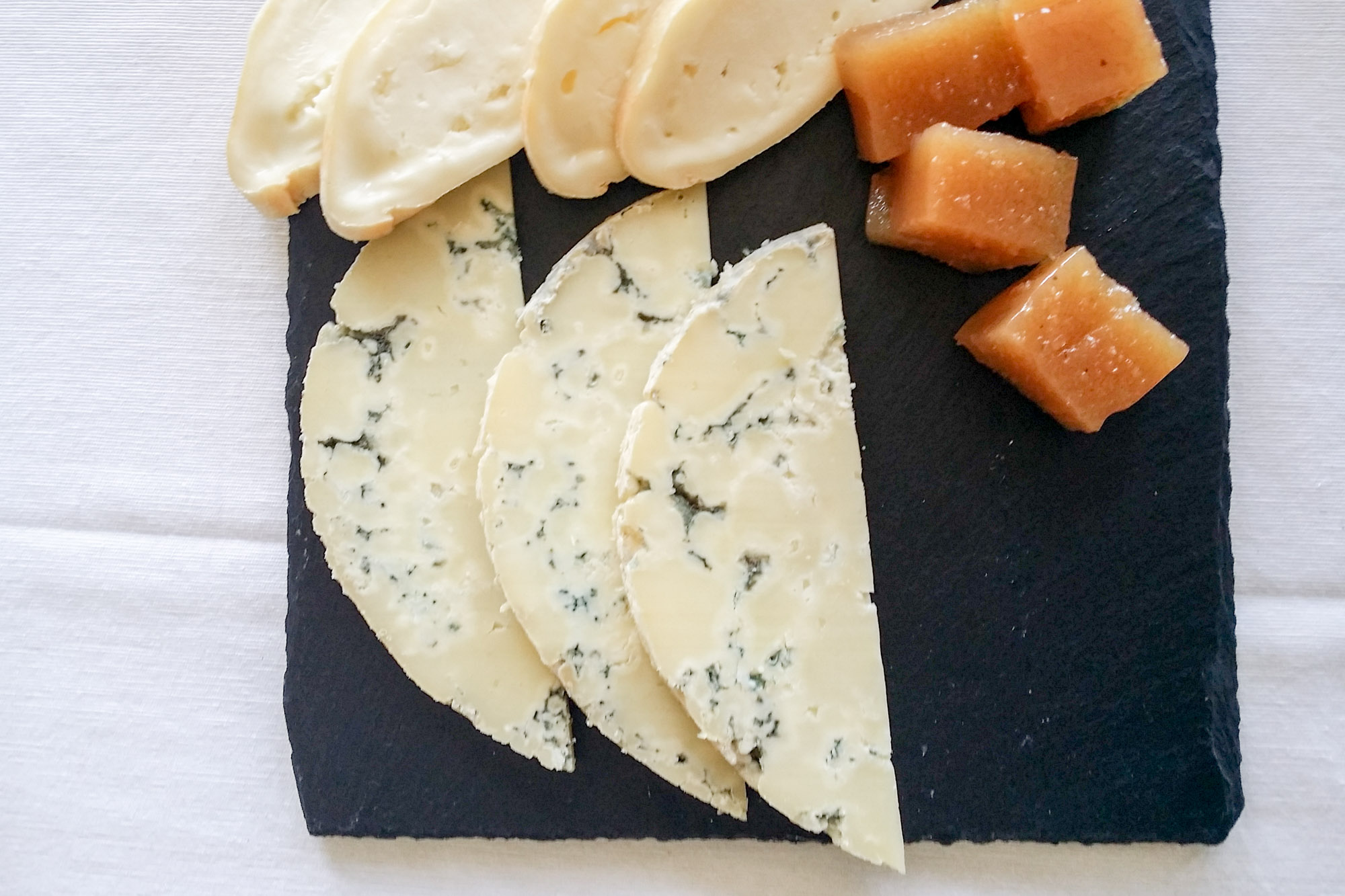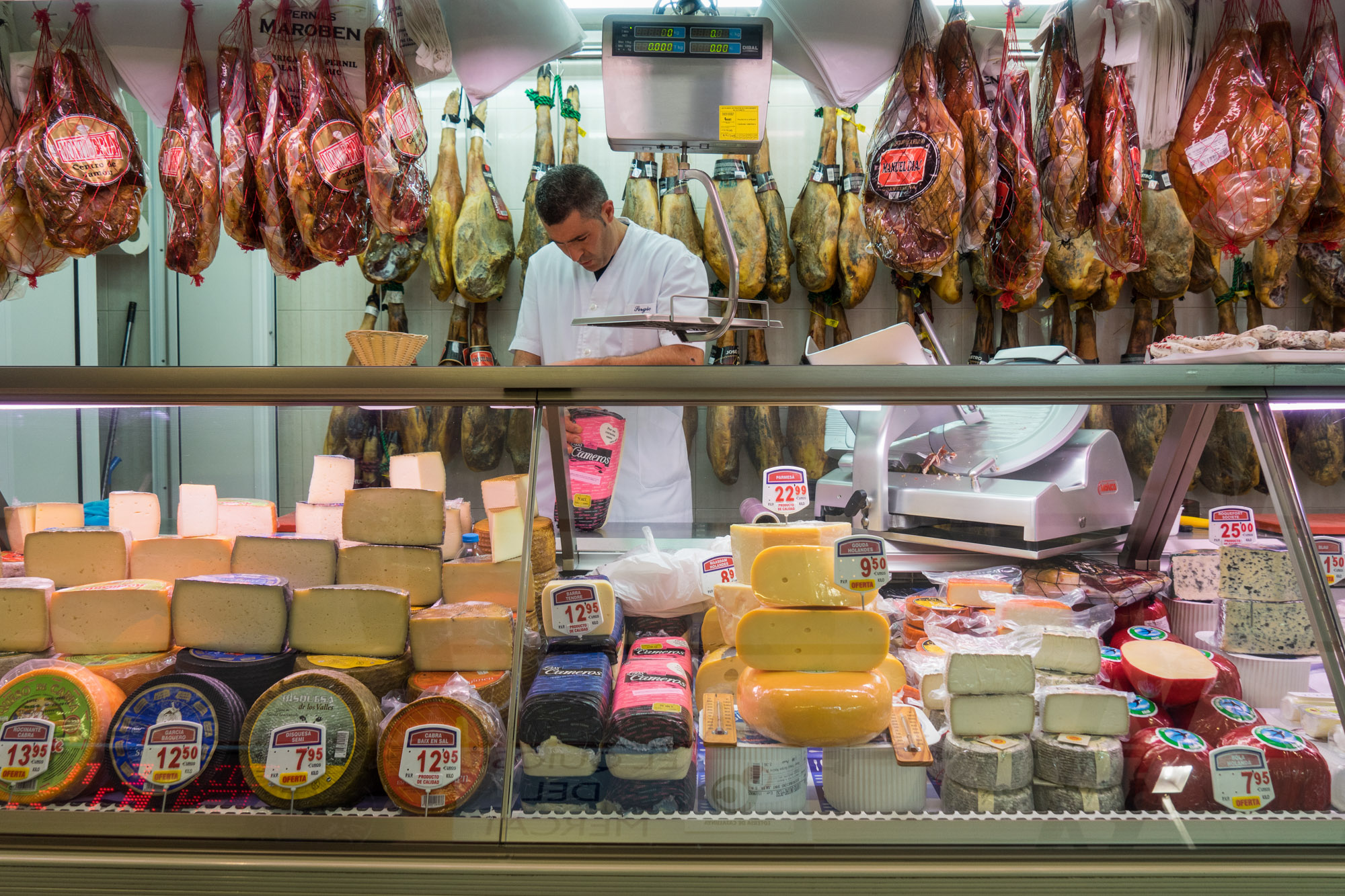 Researching for the upcoming Year of Culture – 2018
This last spring, the Costa Brava tourism team invited us back again for another project to focus on their upcoming year of culture. Our task was to research for eight short ebooks along a "Made in Costa Brava" theme. Of course, one of the topics had to be gastronomy, and I eagerly volunteered to take the lead. It was through that it all tied together for me. The food. The land. The people. Their stories and how generations had passed down recipes, techniques, and values. Over the five weeks I spent there I:
Spent an afternoon with a botanist to learn about the different plants that are edible in the Costa Brava region (95% of them are edible).
Learned about growing conditions and the climates of the region, like the cold winds that blow off of the mountains (tramontana), the richness of the soil due to the proximity of volcanoes, and even the angle of the sun which is almost yearly at 45 degrees.
Heard about respect and appreciation of the land over and over from a number of chefs. Each was concerned and involved themselves in the practice of sustainability and in always looking for ways to improve.
Had the opportunity to not only eat at some of the best restaurants in the region (and the world), but to spend time with the chefs. I sat with Joan Roca and Lluís Fernández Punset and got their take on their land and what Costa Brava means to them. For both of them, it's all about combining tradition and making sure they don't ever fade away. So much of their creative inspiration comes from their childhood and the memories they have.
Learned the difference between cava, prosecco and champagne, and what you should look for when picking out your cava (pro-tip: go with Blancher Gran Reserva Brut)
Spent time in the kitchen with a group of Grandmothers learning the secrets behind what goes into Catalan dishes. The two main ingredients: passion and patience.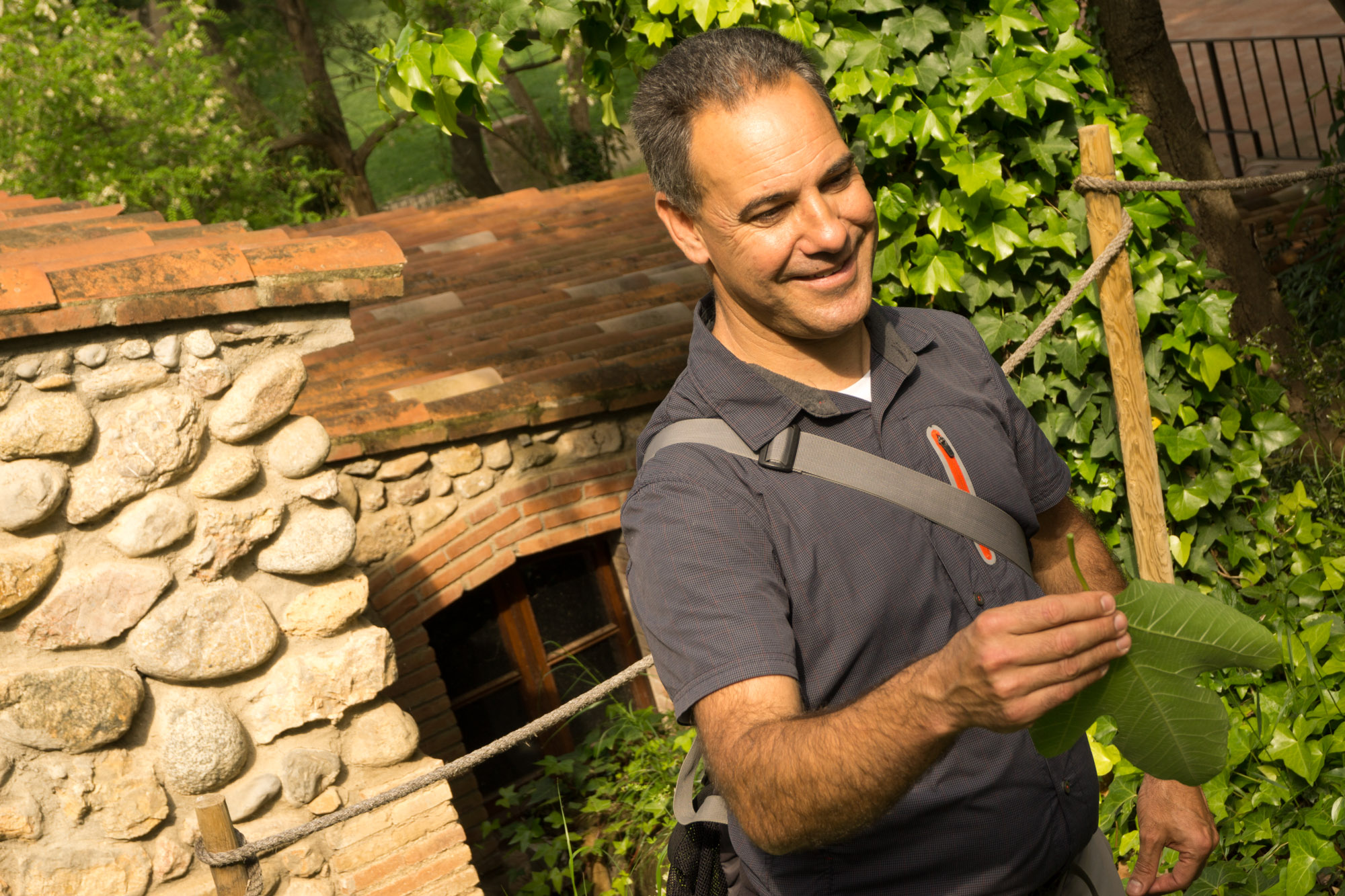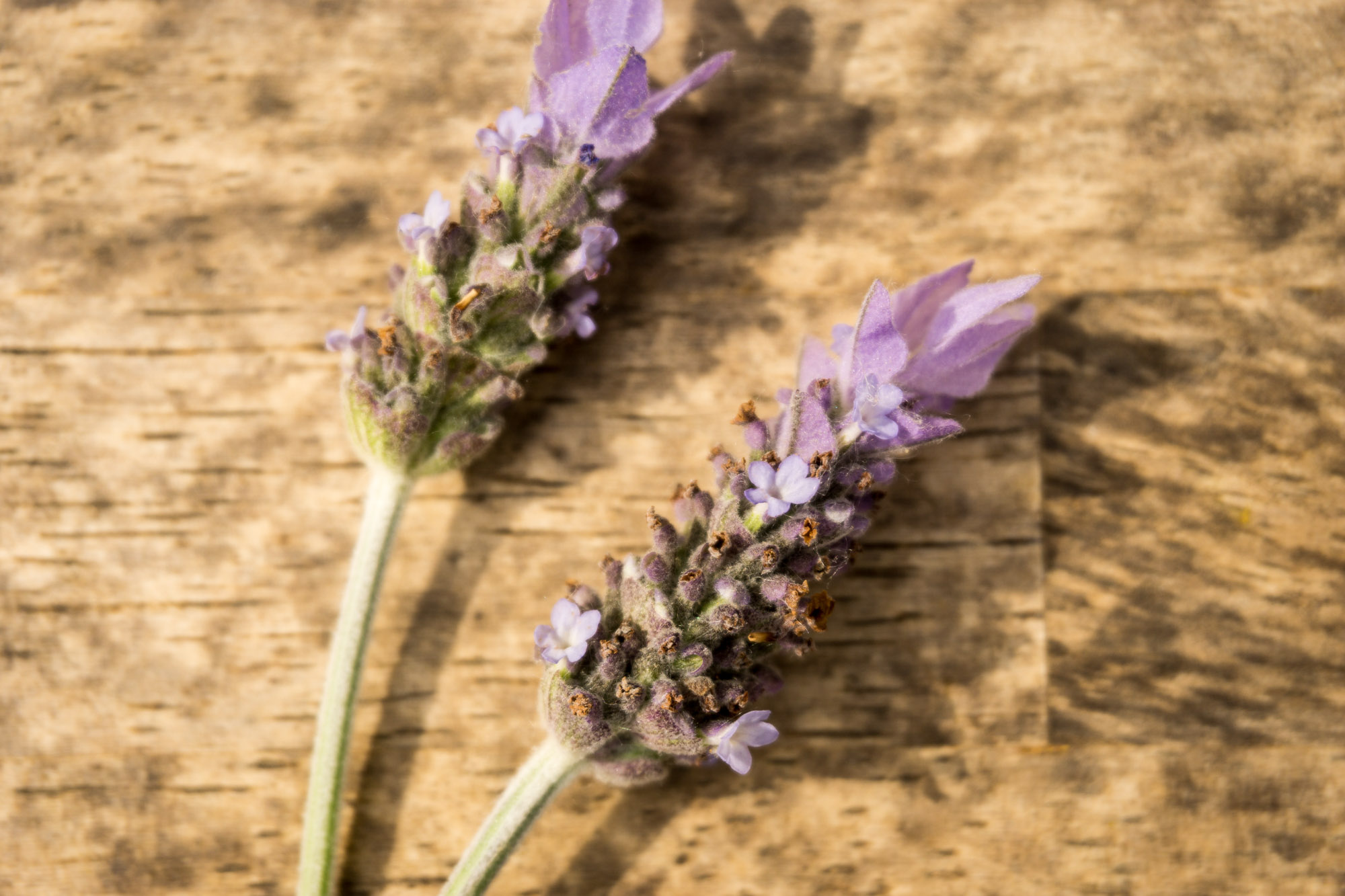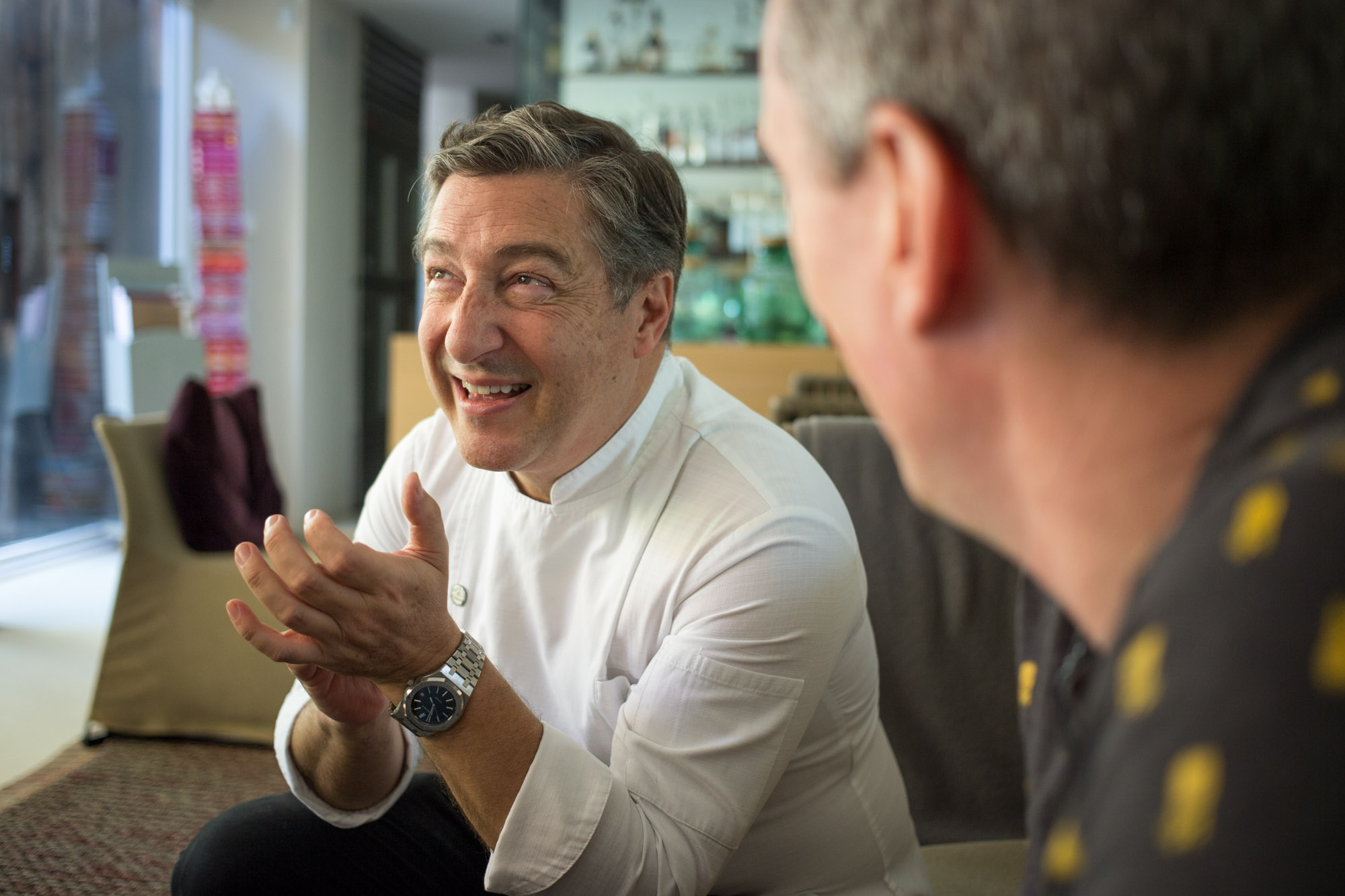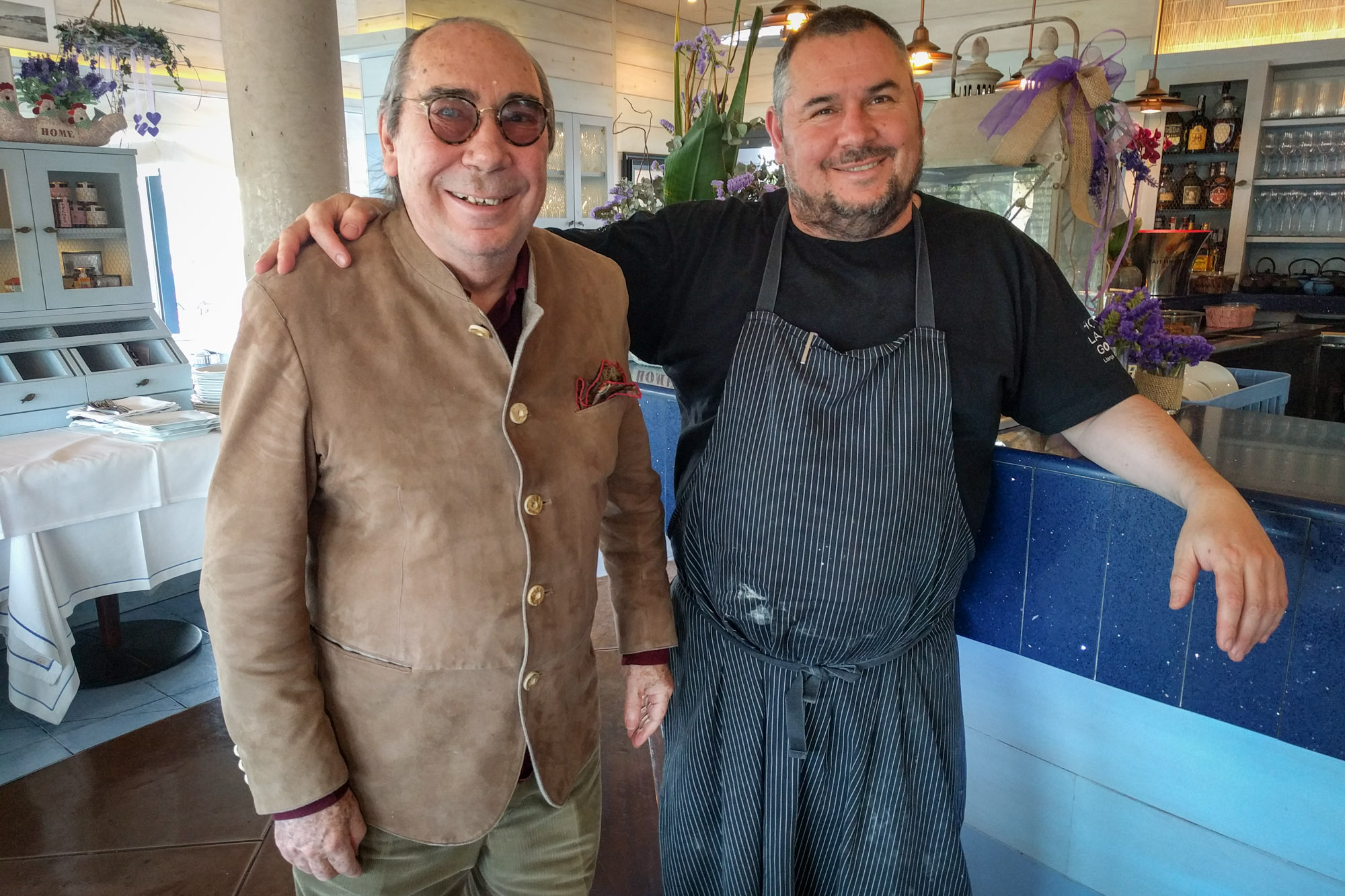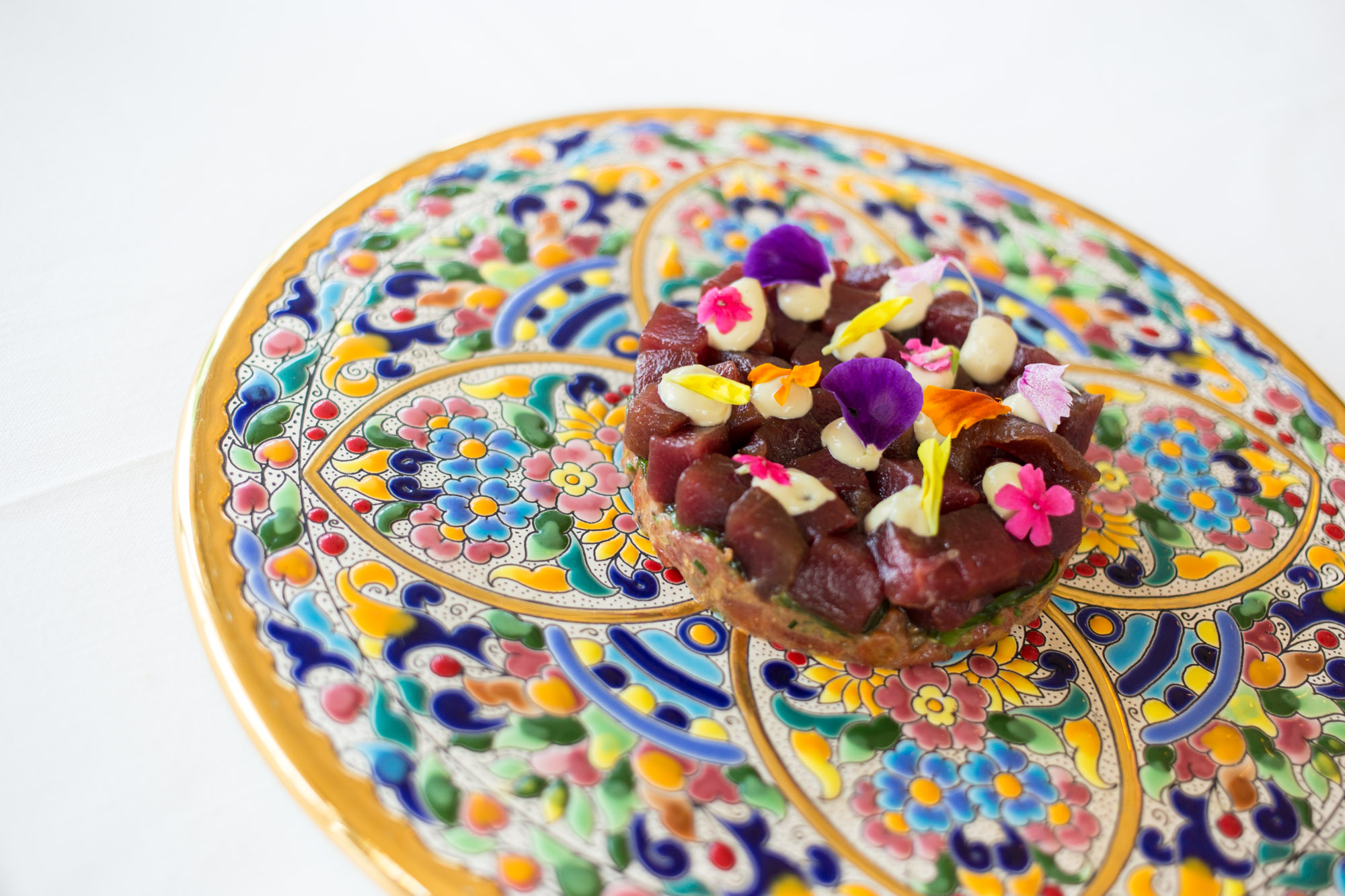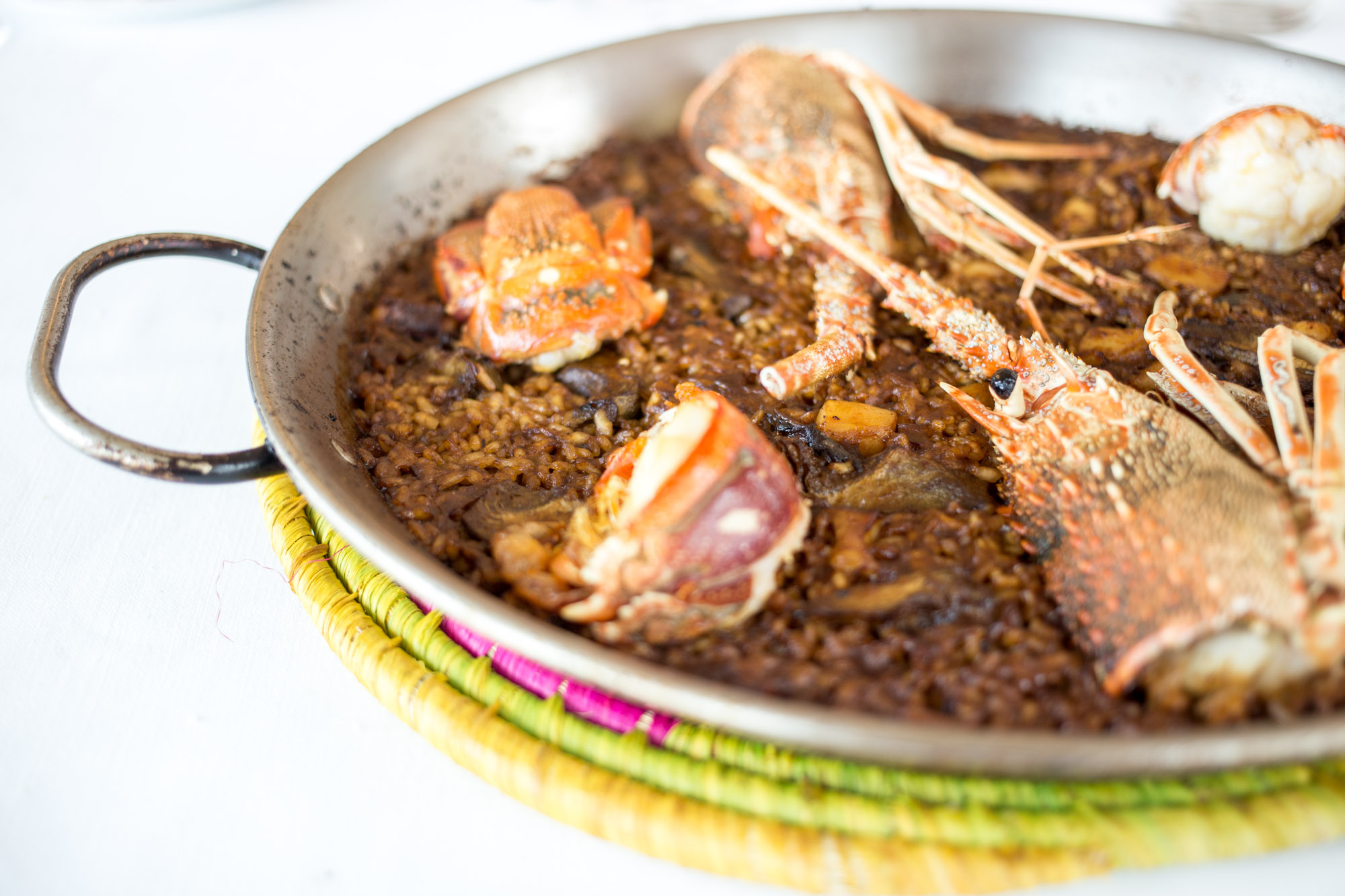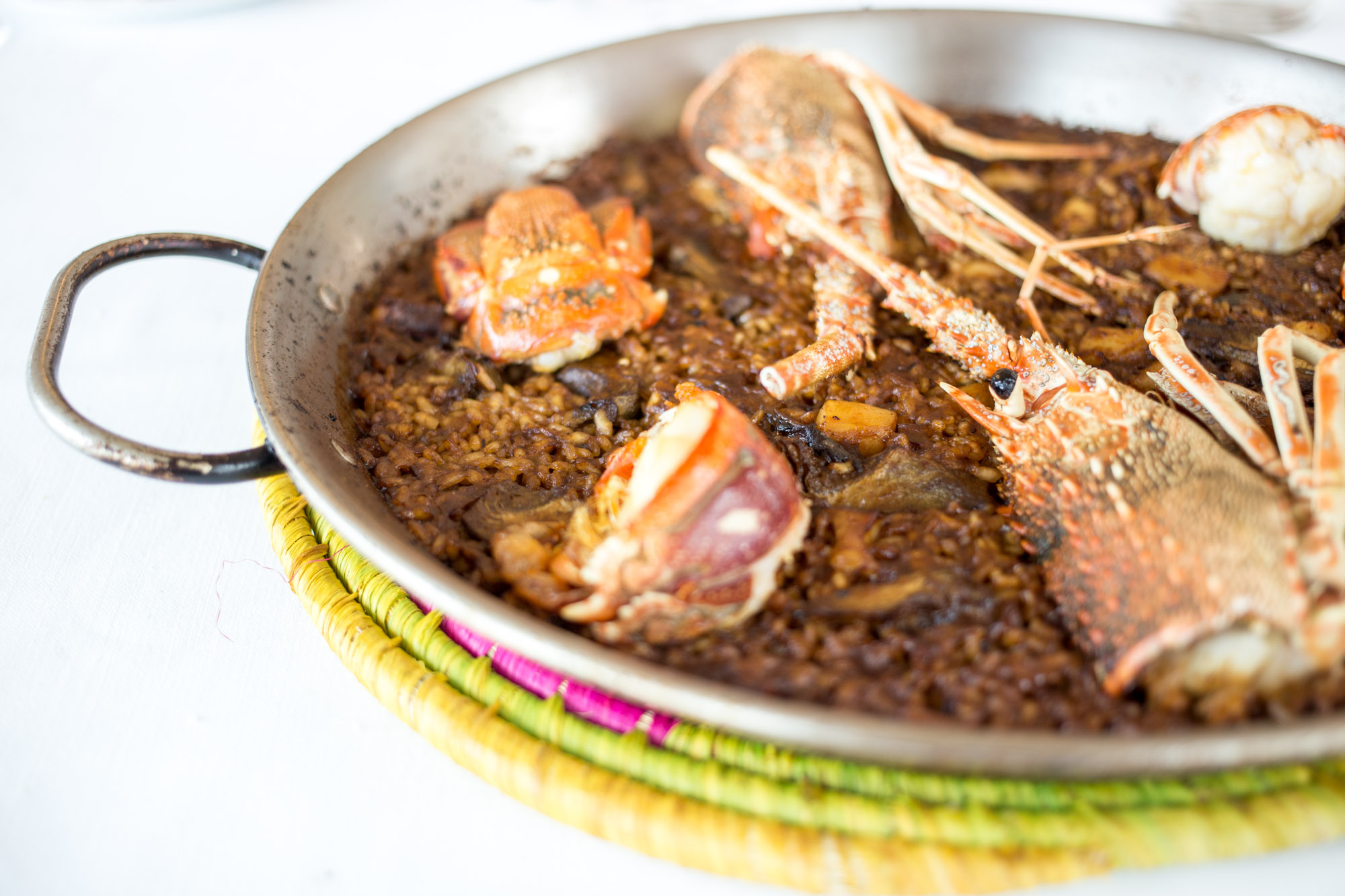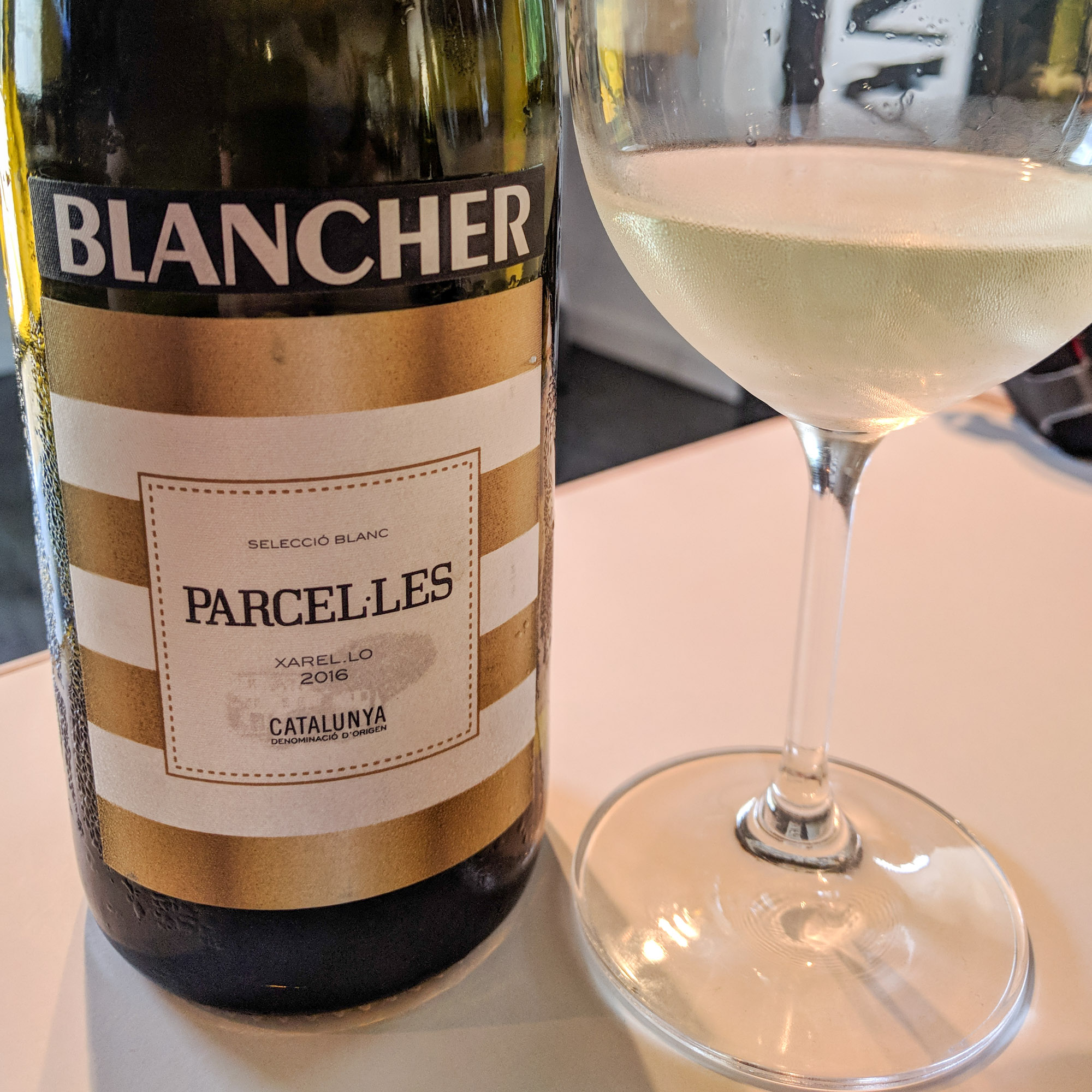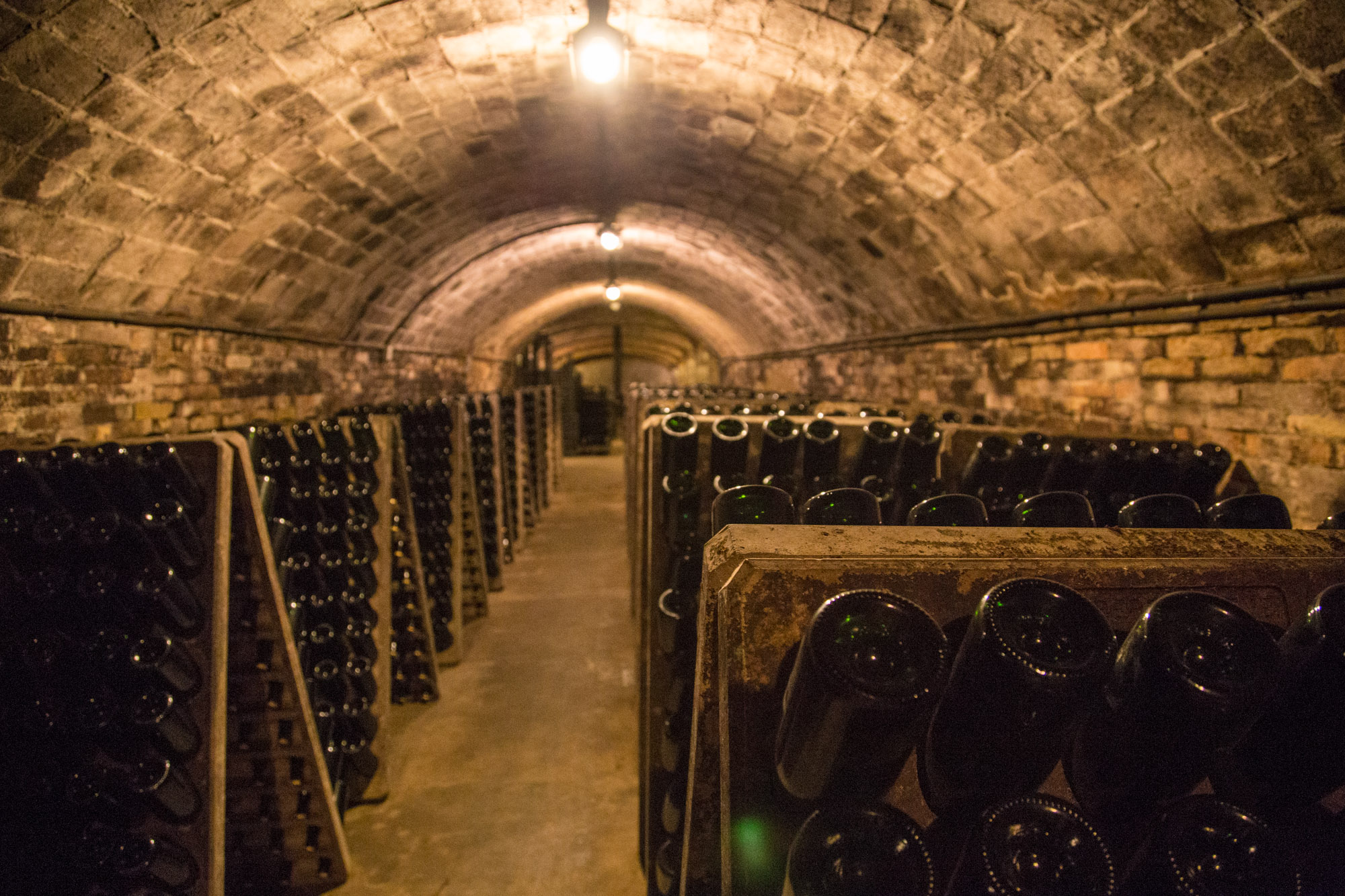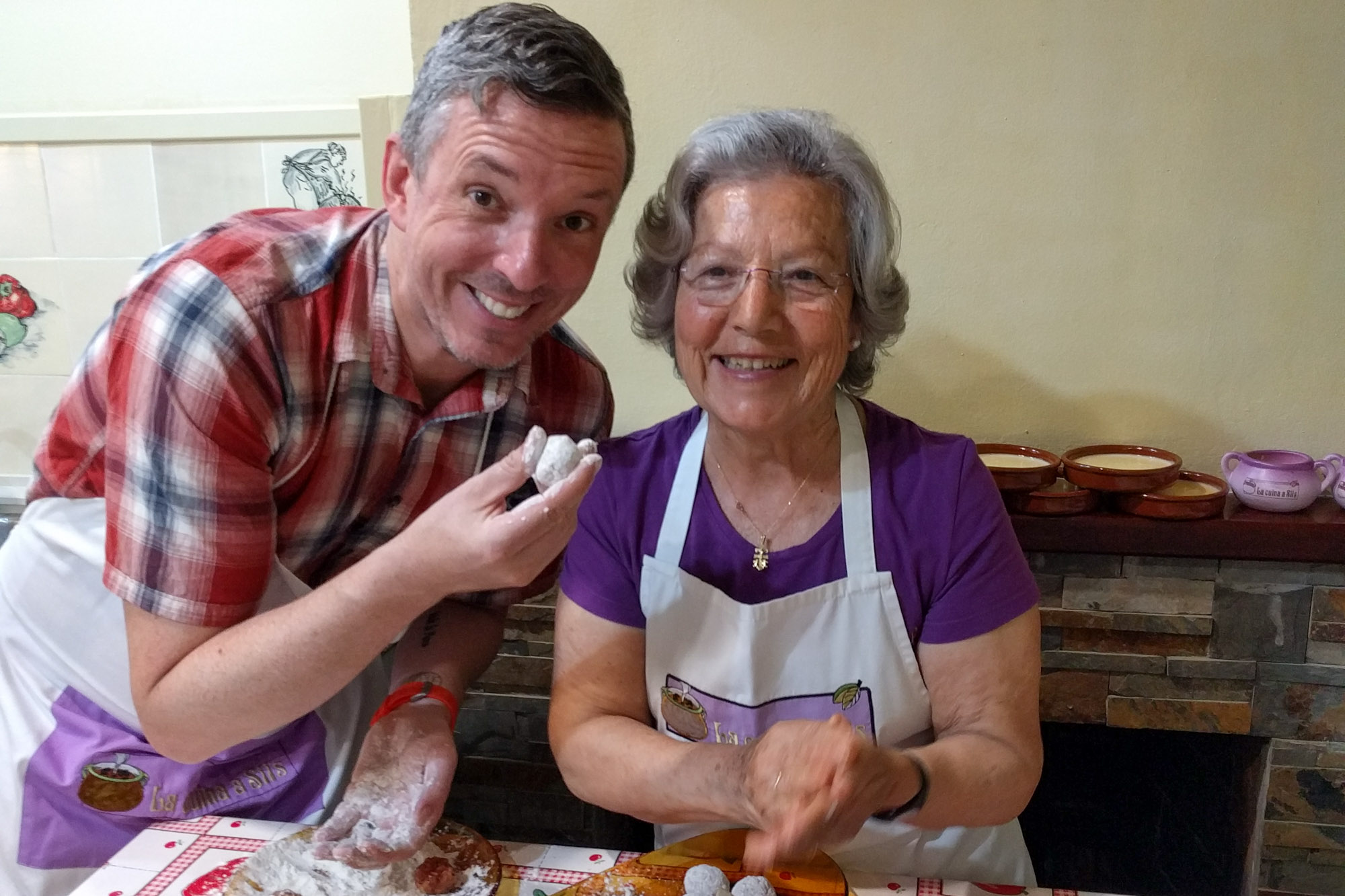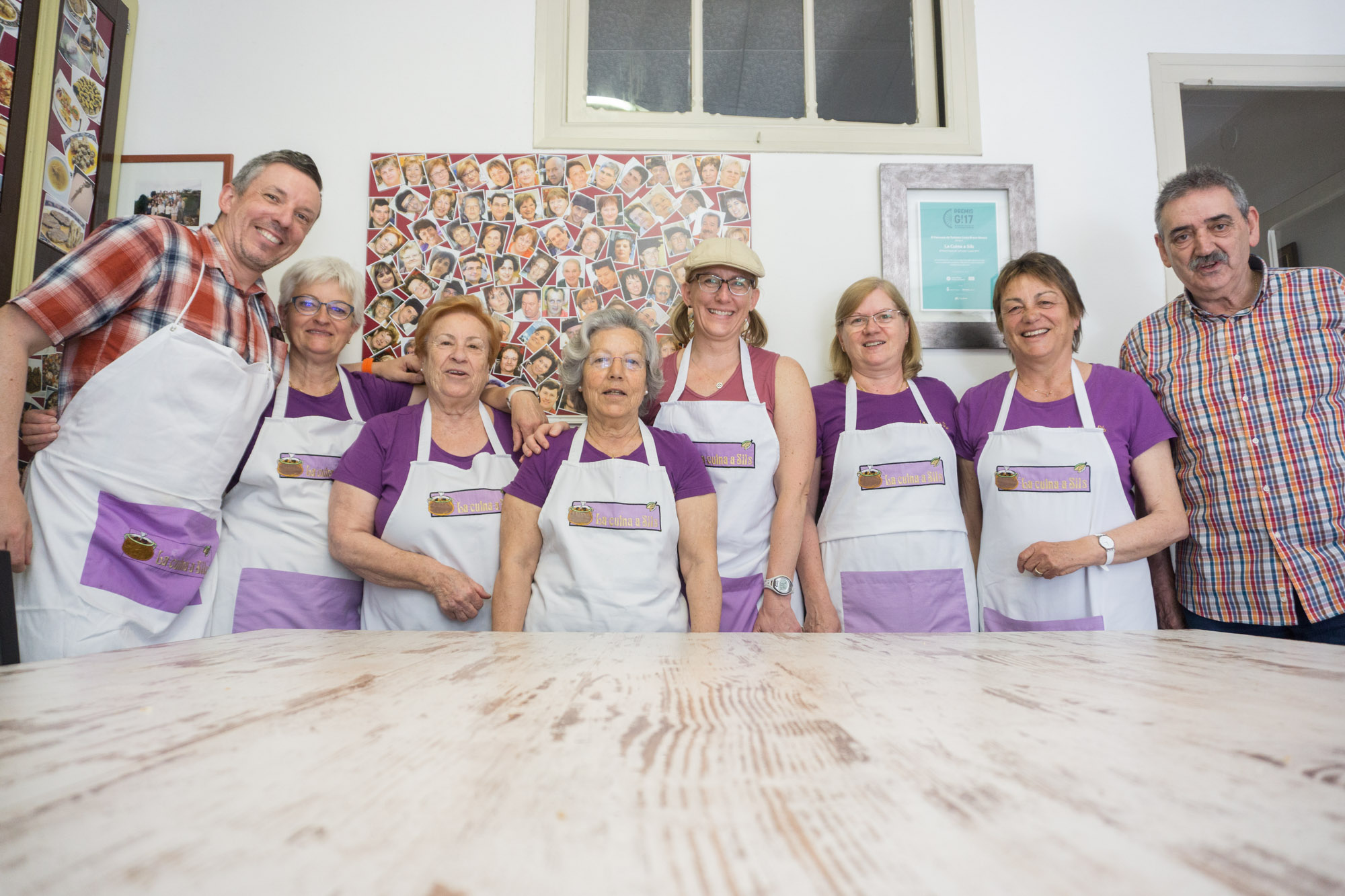 Yes, the countless dinners and courses and conversations made it obvious to me that the food in Costa Brava is exceptional. But the best in the world? What finally and fully convinced me was a single cannelloni, in a small restaurant, in a small town on a hill.
Before that, I had no clue that cannelloni was a thing here. It is normally prepared in households during Christmas and is usually comprised of leftovers (if you can believe it). Fortunately for me, there are a number of restaurants who claim it as their specialty and regularly serve it on their menus.
At Cal Sestre in the town of Santa Pau, it was placed in front of me as one of seven courses. The dish was simple. It was a ground pork cannelloni in a mushroom sauce with truffle sauce on top. That was it. But if there is such a thing as a foodgasm, that was exactly what overcame me. The pasta was incredibly tender and melted the moment it hit my tongue. The perfectly seasoned pork blended divinely with the soft truffle sauce and mushrooms.
Goddamn. That was a moment.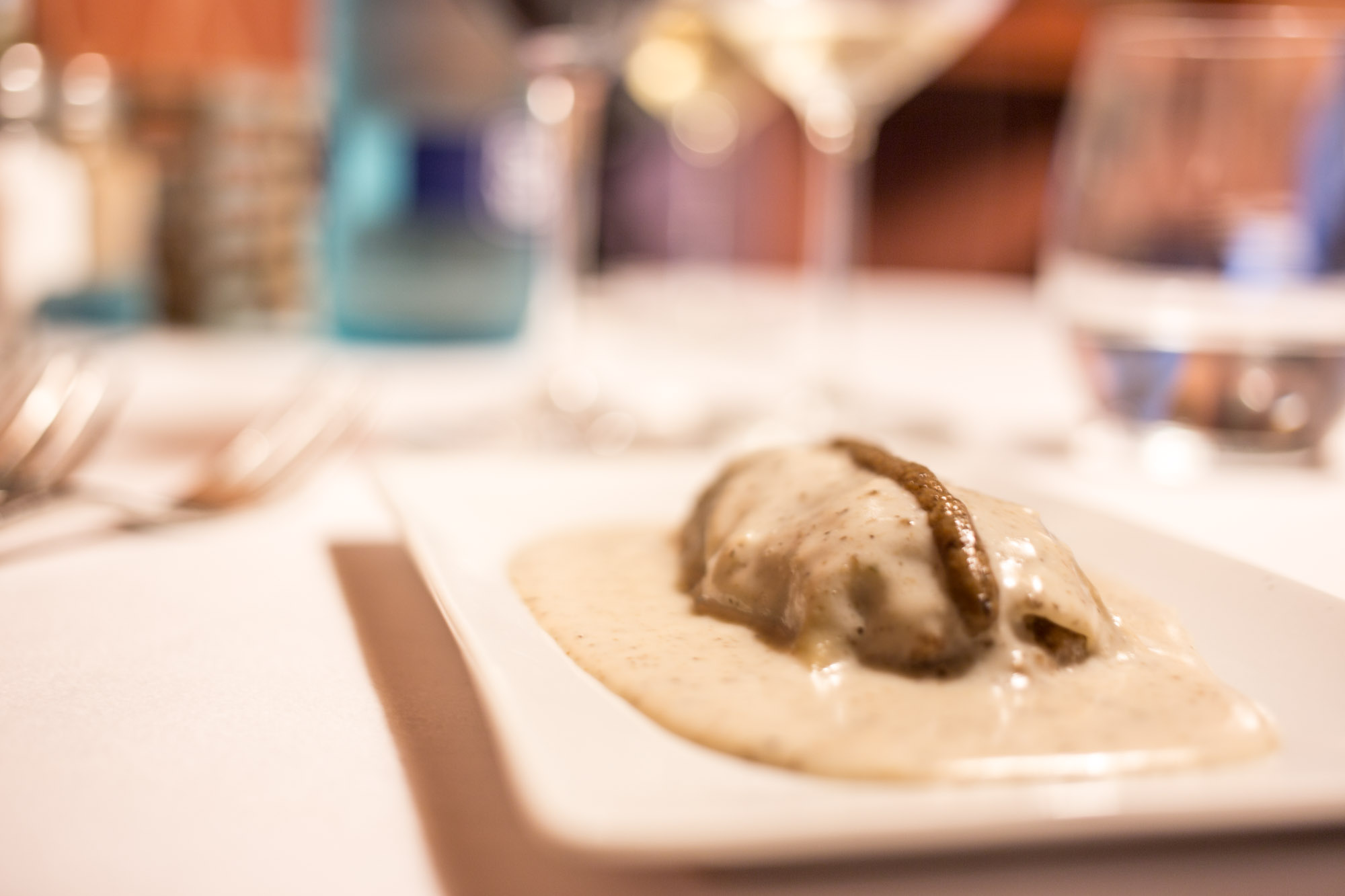 So there you have it. After my third time to this wonderful destination, eating countless courses and drinking the most creative gin and tonics, I'd like to think that my opinion is accurate. I've visited over 50 countries and no country has come close to the gastronomy scene in Costa Brava.
where to eat
Here are some suggestions of where to go to eat and drink.
girona
El Cellar de Can Roca – be prepared to have to wait 9-12 months for a reservation, it is the #2 restaurant in the world.
Can Roca – if you can't get into El Cellar, be sure to try the Roca mama's restaurant which the boys eat at every day. A set menu for 11 Euros, and don't miss the Calamari.
Can Xifra – known for their meat, but don't forget to try the snails and the tomato salad.
El Cul de Mon – one of the most tranquil locations in Girona for a meal. It's a Moroccan French joint.
Rocambolesc – It's 'the' place for gelato. It's owned by Jordi Roca. A tip is to get the toppings and listen to the servers recommendations.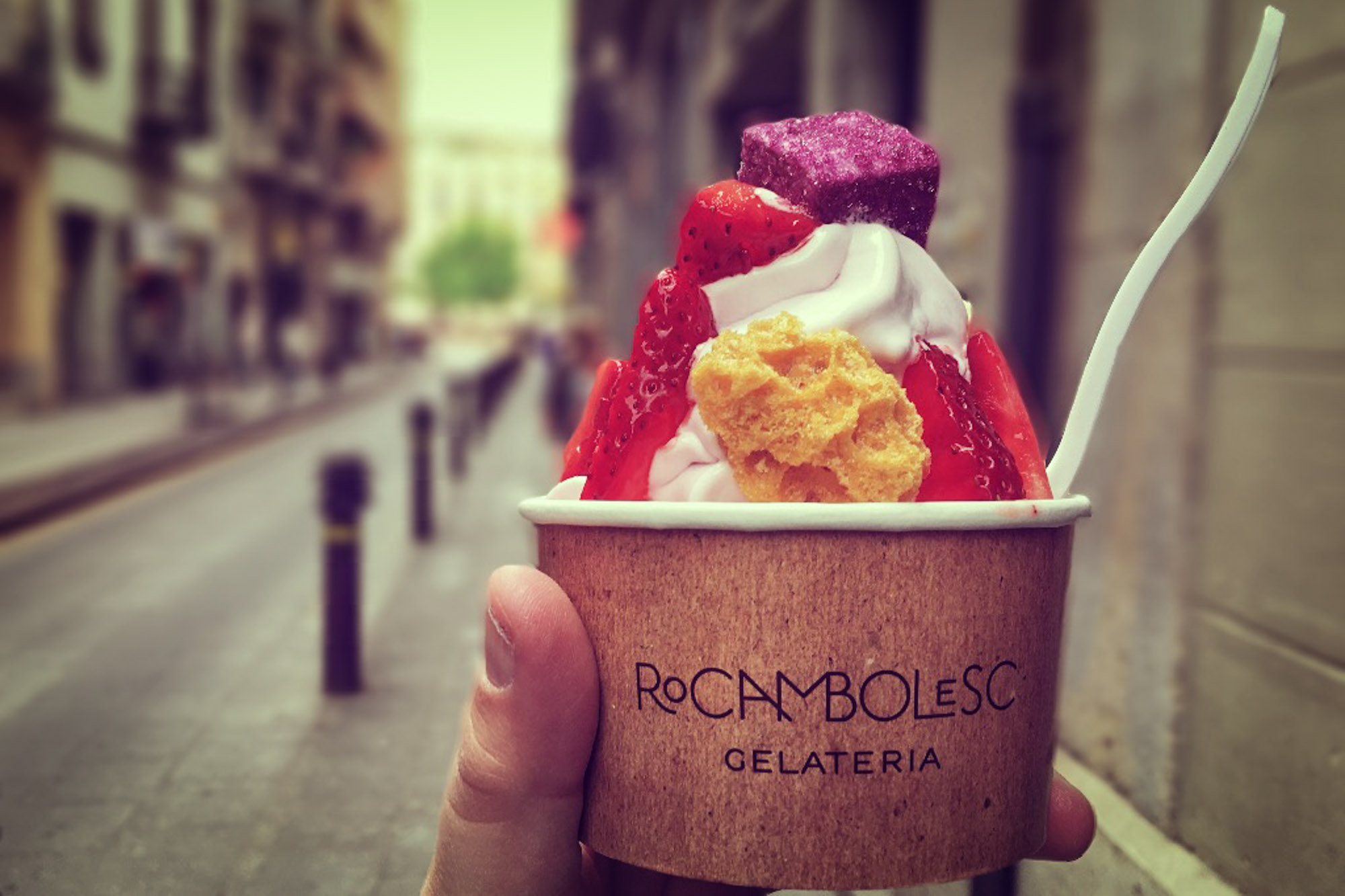 costa brava
Els Pescadors – Llançá – Chef Lluis is a master with seafood. Make certain to try the tuna tartare and his arroz (rice) with lobster
La Barretina – Orfes – Don't be fooled by this small town thinking nothing is here. Chef Albert is focused all on tradition. Be sure to try the onion cake, the duck, and his specialty is the cannelloni. There's a reason we go here every time.
pyrenees
gin and tonics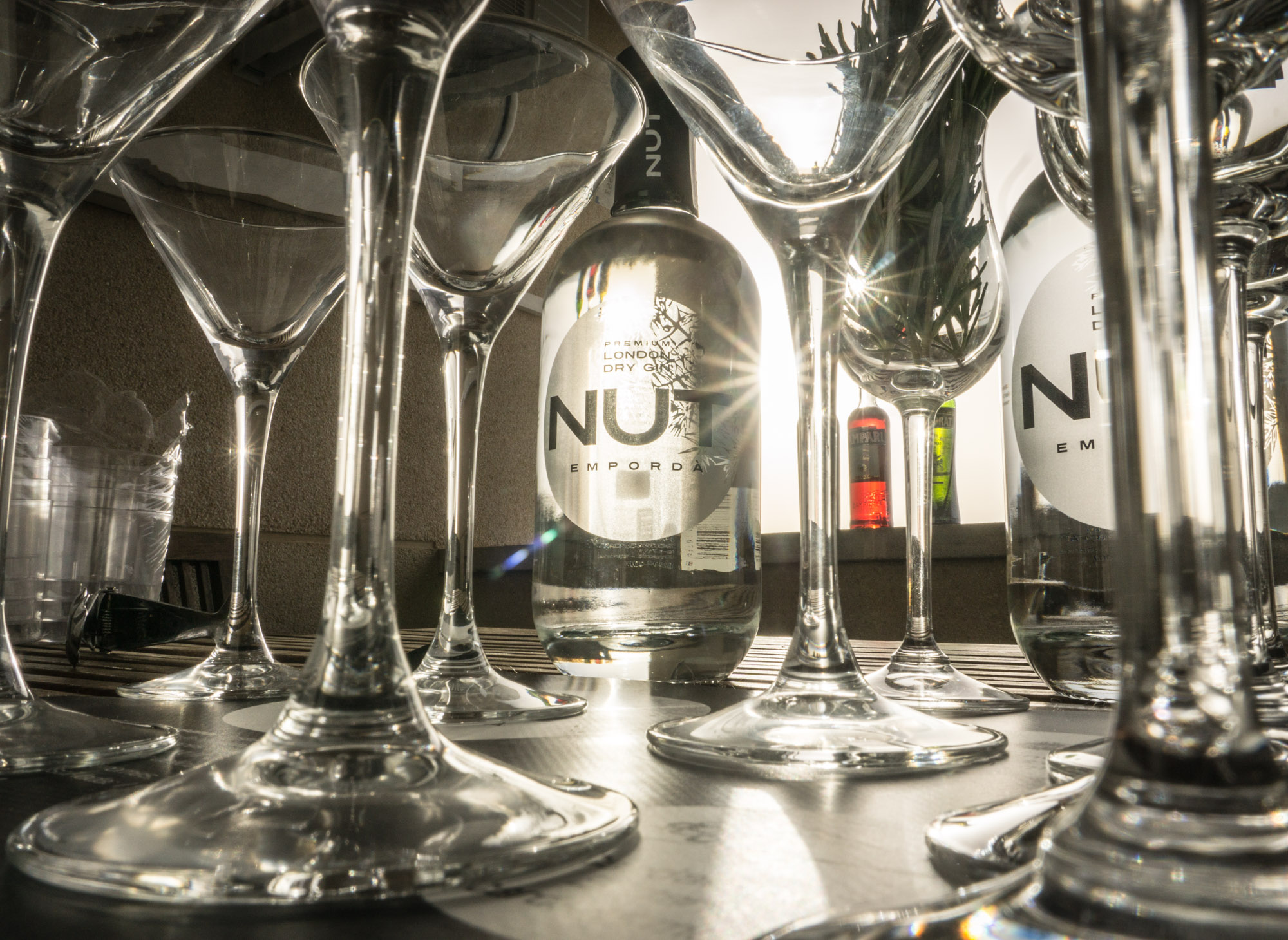 Gin Nut – If you're going to bring home a bottle of Gin from Catalonia, bring home the best.
Nykteri – Girona – Trendy cocktails and an amazing gin selection.
Indigo – Fantastic service and gin selection. Also, a nice tonic selection (a must for us newly appointed G&T snobs)!
Our travels were sponsored by Visit Costa Brava. All opinions, as always, are our own.
Traveling while celiac? Check out these detailed gluten free restaurant cards (CATALAN)!