Words by Dalene Heck / Photography by Pete Heck
Stop me if you've heard this one before.
Person (or couple) travels around the globe. Maybe for an extended period of time. Upon their return to what used to be called "home", they see it in an entirely new light. They proclaim a newfound appreciation for what they left behind.
If you follow any other travel blogs, I'm sure you've seen this before. We've said it, even. It is a common theme – absence makes the heart grow fonder and all that jazz – but it is an important one and worth repeating.
It comes from a good place. A more enlightened place. And maybe those who proclaim it even feel a little bit guilty for under-appreciating "home" while there (I know we do). For running away so fervently, with arms wide open to anything but. For whatever reason. In our case, it was an intense desire for escape brought on by tragedy.
And maybe some of those dark feelings, those reasons for running, will always be attached to Calgary in a way. But with every visit back (and there have been at least a dozen since we left), it feels a little better. Our world perspective has changed our view, and I believe that the city itself has changed too.
And now every time we visit we endeavour to do something new – to give Calgary a chance we maybe never would have before. So when the Beakerhead Festival – new to Calgary since 2012 – asked us to come and check it out, we were there.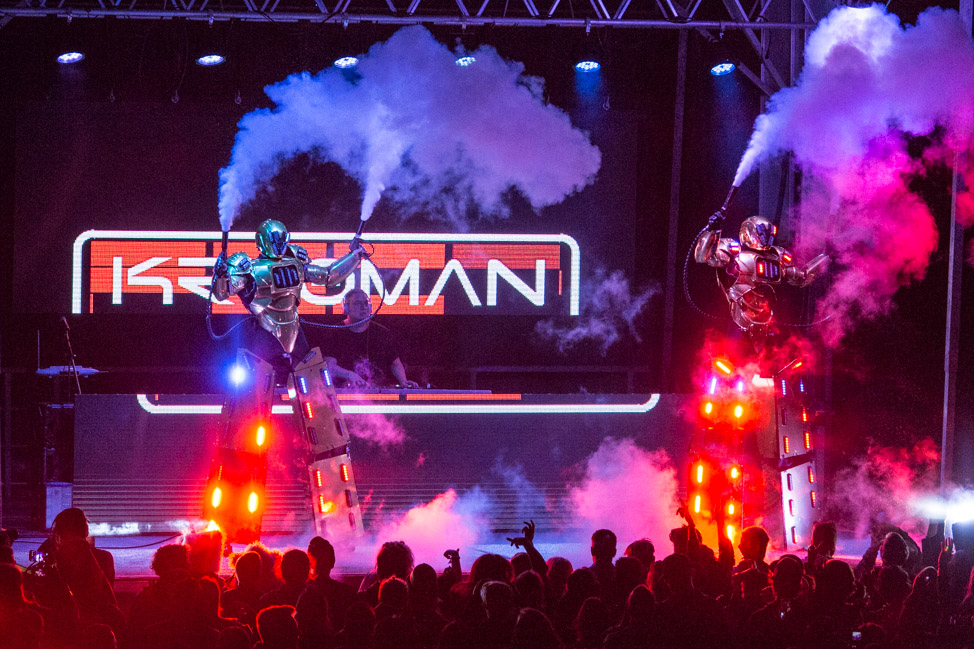 To sum up the festival is no easy task. Beakerhead is where science and engineering meet art and entertainment. And curiosity. And wonder.
And robots. (Of course there were robots.)
Much of our enjoyment came from just wandering in the city. The days were sunny and pleasant – always a risk in Calgary in mid-September – but there was so much to see and do in many corners of the city that we found ourselves on the move often. We weaved through Inglewood to see an inflated octopus that had taken over a historic building, and then across the river to meditate inside a narwhal and send musical messages out into the stratosphere.
Even better – being in our old home city meant we could enjoy it with friends of all ages. Which included watching our friends' kids dig in the world's largest sandbox, and meeting up with others to gush over the spectacle that was Beakernight. And it was exactly that – a ginormous spectacle and the pinnacle of the whole festival – it was indeed a worthy highlight of our time there. On an open lot that once housed a hospital (at least it did for a good chunk of our time living in the city), there were massive displays of ingenious design, light shows, music, even more inflatables, and a beer garden (which is where we suspect we lost some of our other friends we had hoped to meet up with).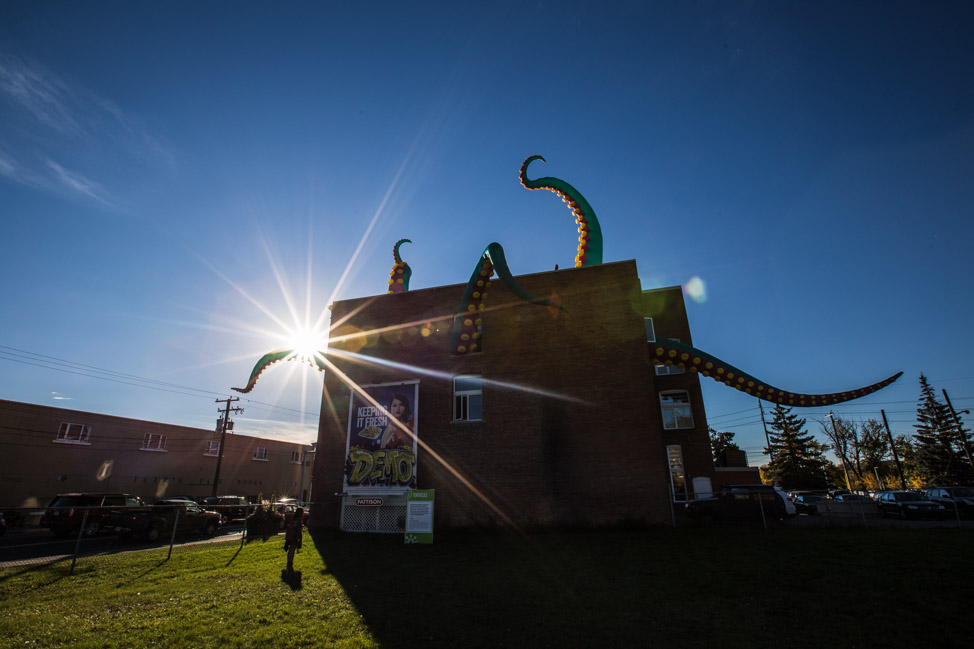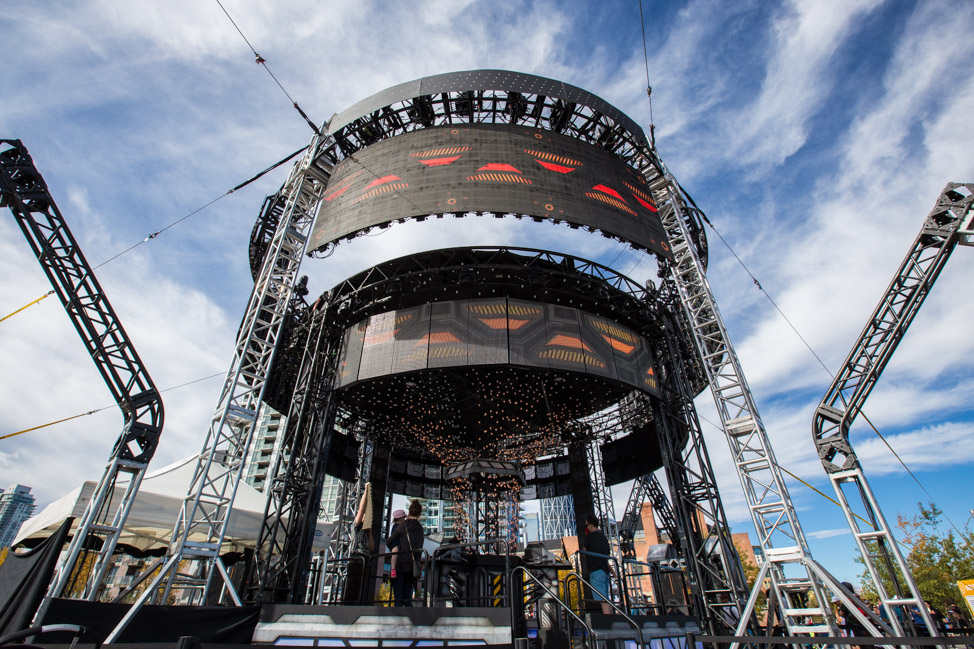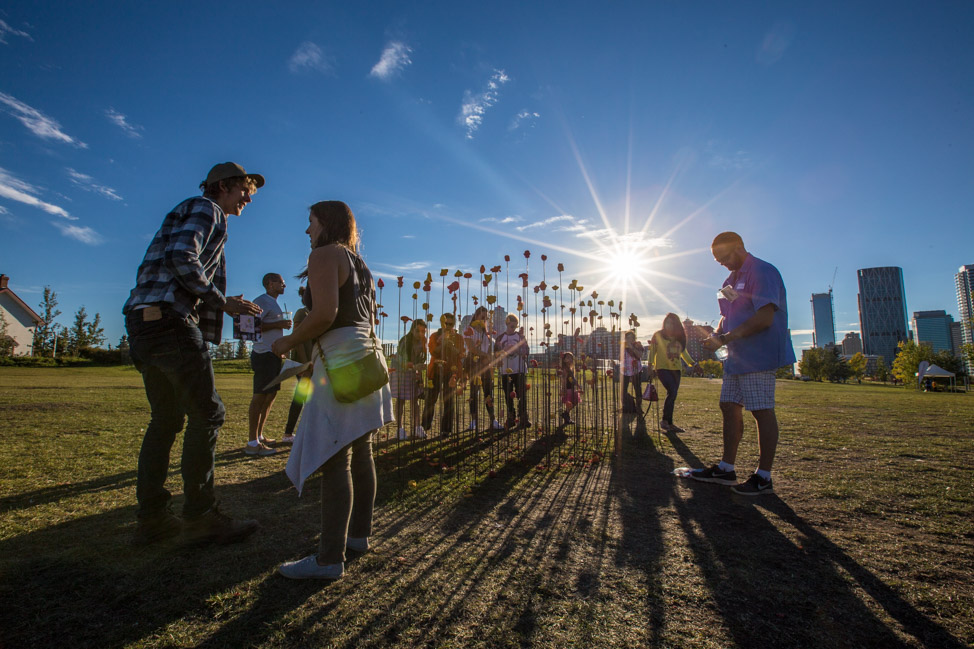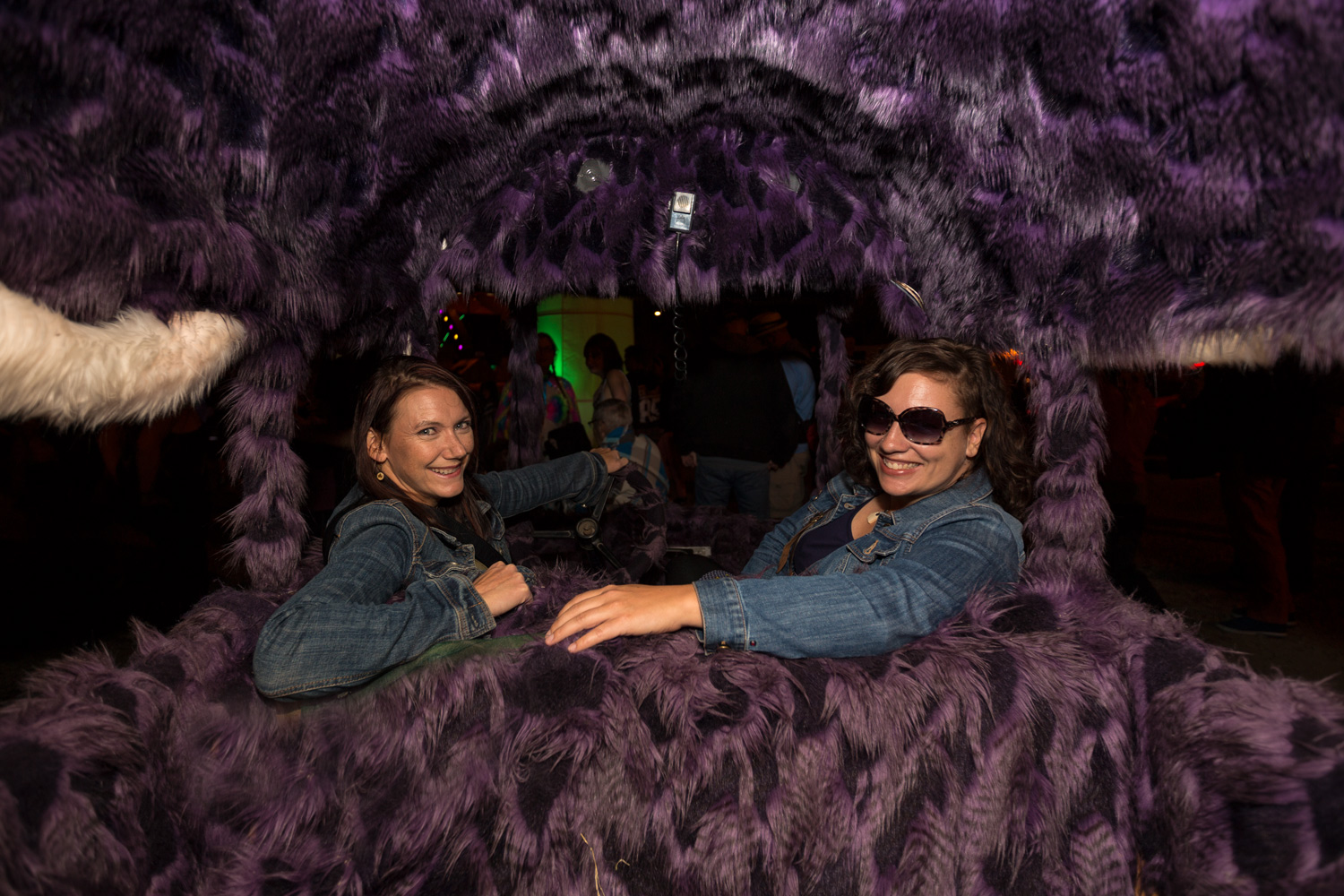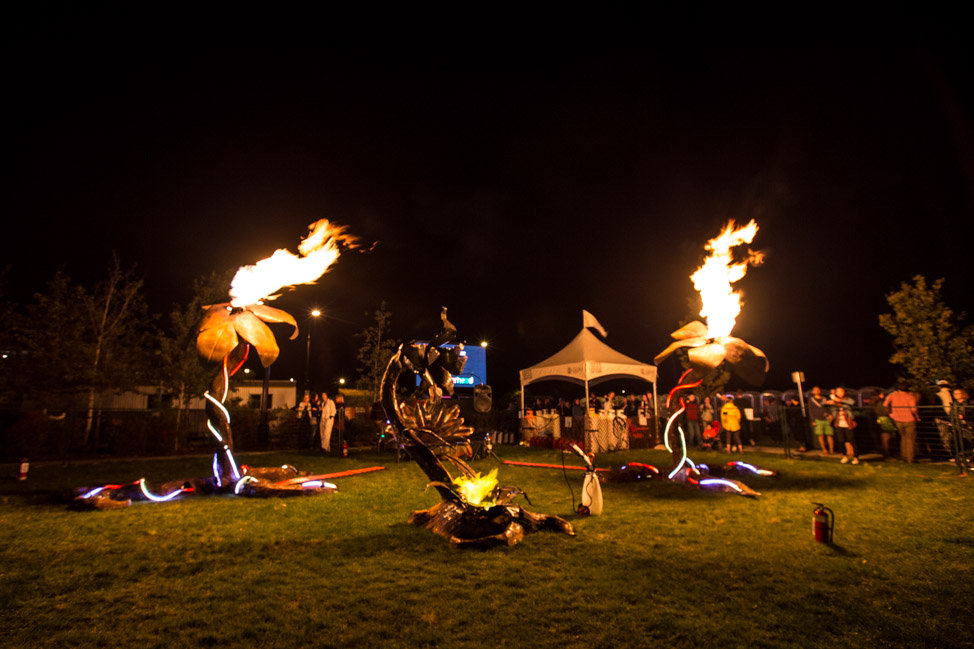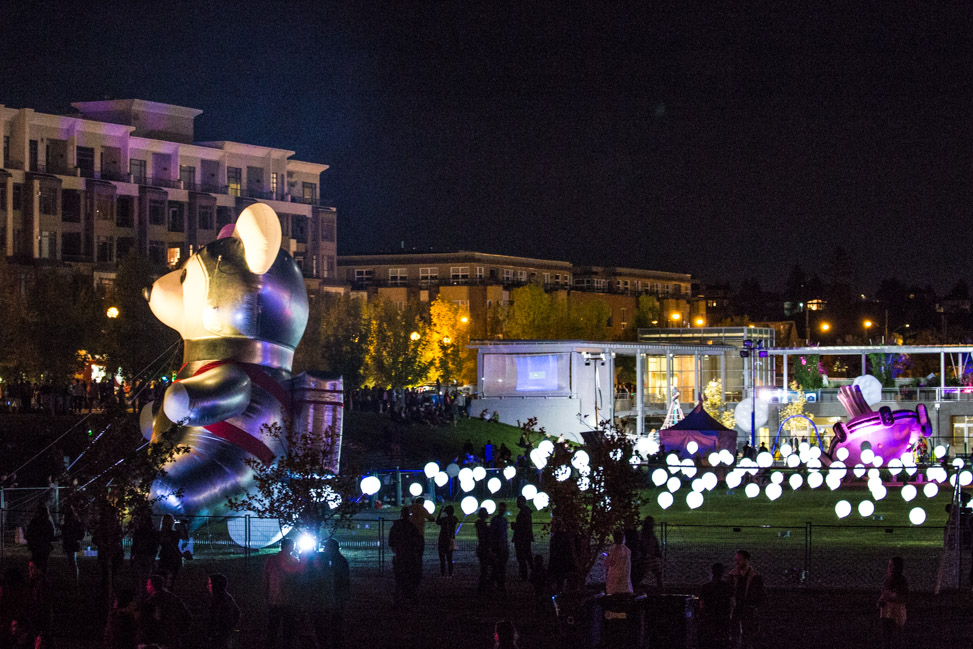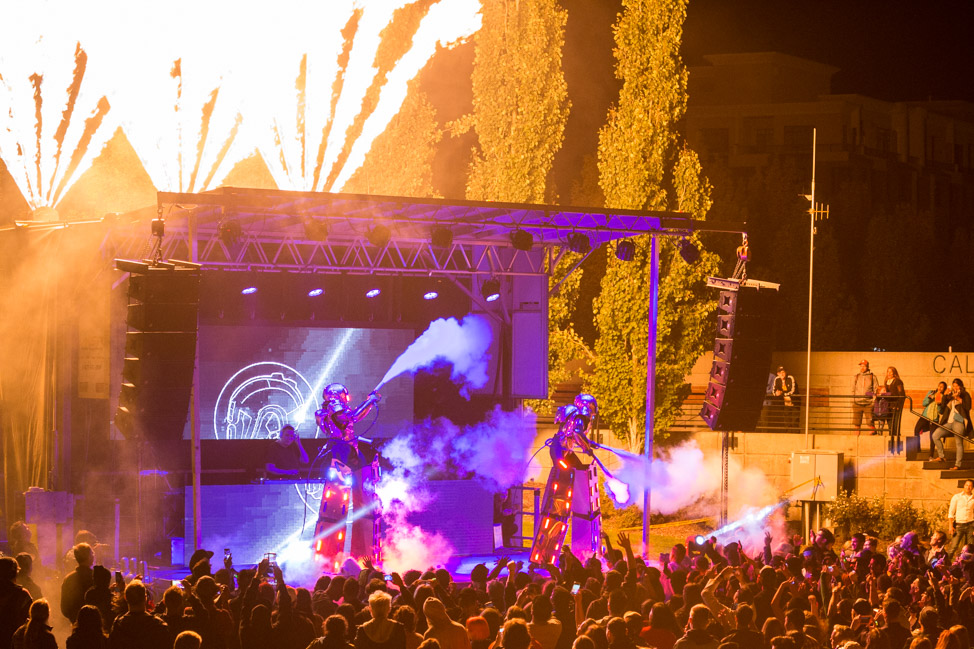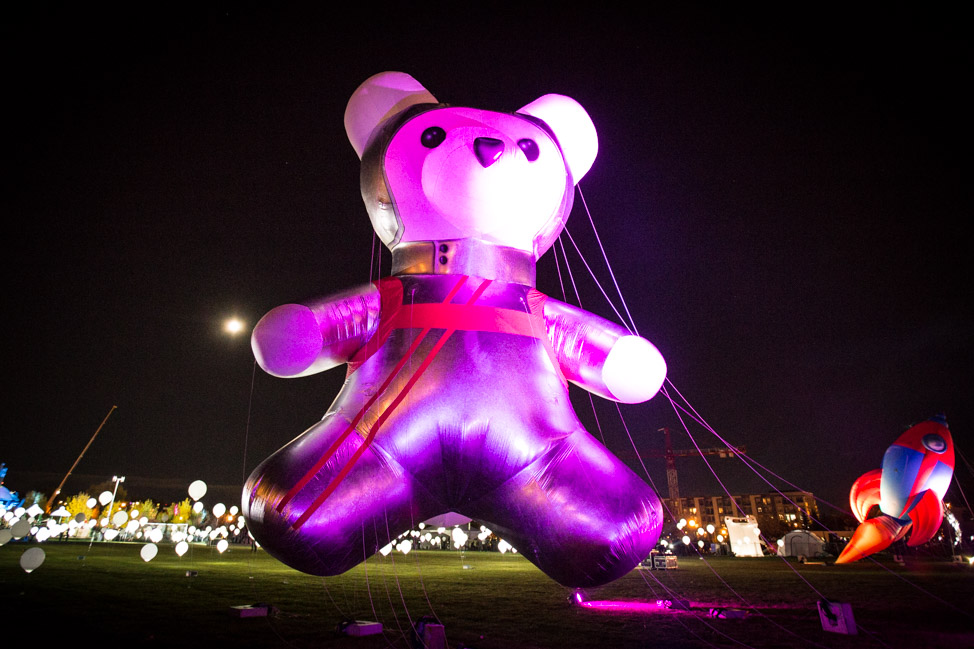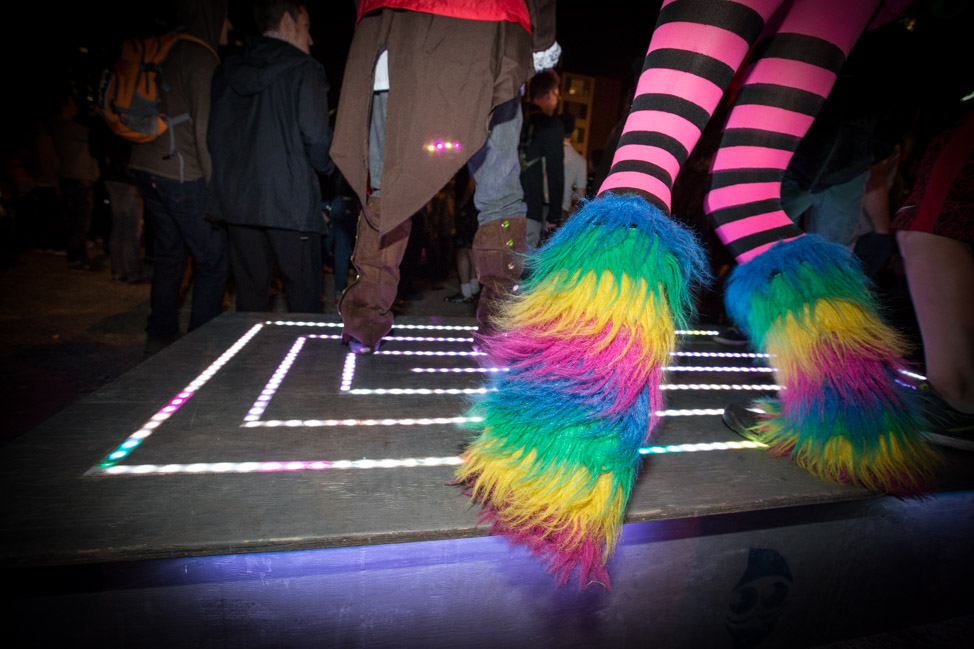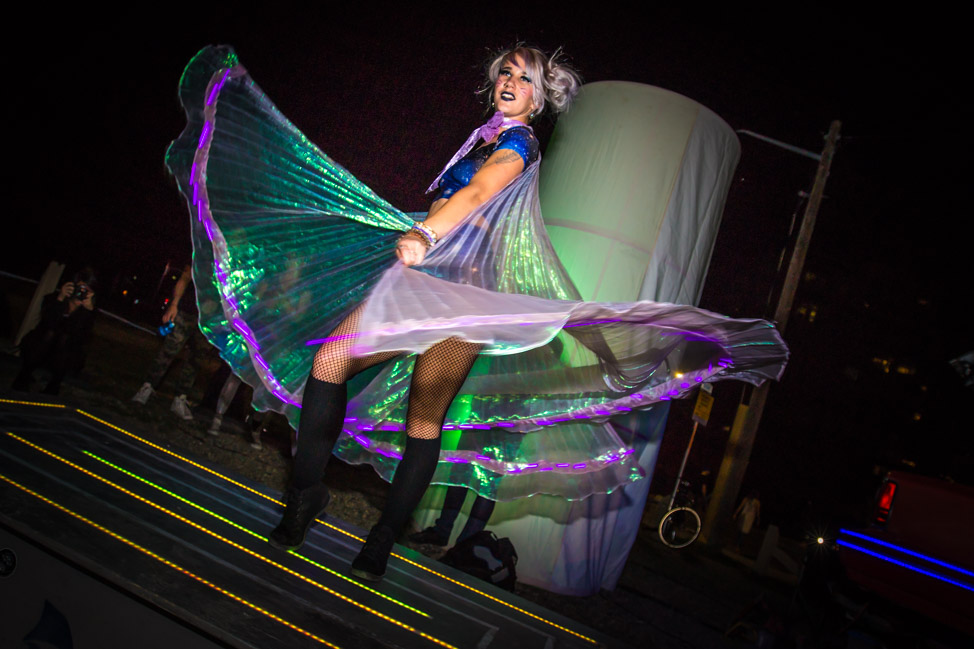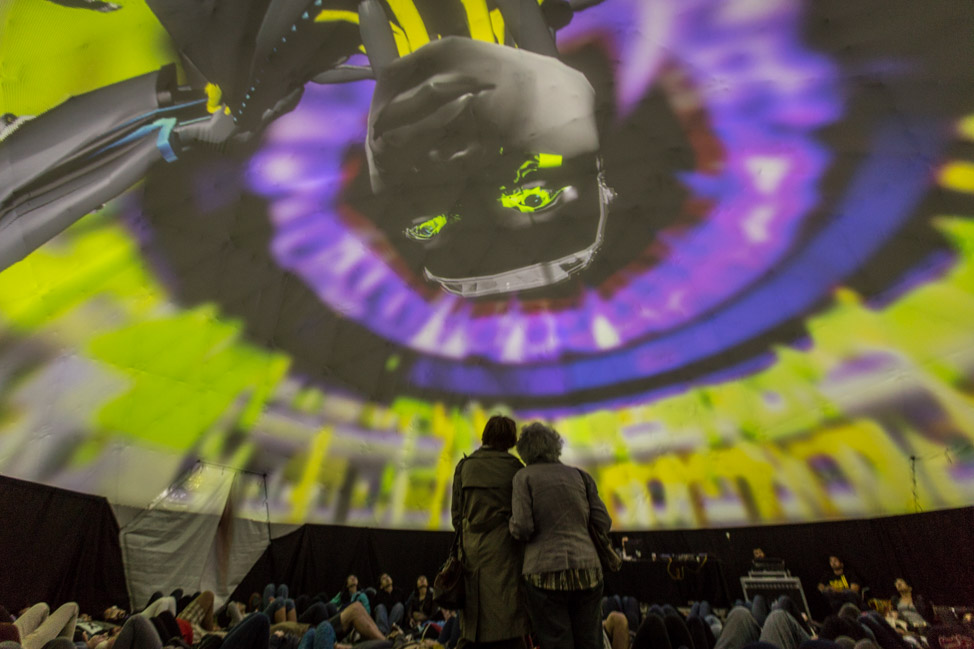 On a whole it was entertaining and informative, and in some instances, inspiring.
One event that we are both still talking about was the Seven Wonderers – an evening listening to scientists-turn-storytellers speaking of their life work punctuated by music to perfectly match their tales. Presenters discussed everything from the sensuality of math (umm, yeah!), to how to scientifically discern bullshit, and even told stories from the more visceral side of product development (from none other than the Executive Director of Research at 3M) who said that so much of what 3M produces boils down to one question: how does it make you feel?
But it was Dr. Christopher Emdin, otherwise known by his nickname of "little science genius" to his mother, whose story rocked the audience into the most enthusiastic praise. Growing up, Dr. Emdin felt like he didn't belong anywhere given that his two loves in life – science and the Wu Tang Clan – didn't exactly mesh. He dismissed his scientific tendencies, faltered without direction as he made his way through school, and only once again gained inspiration when in his post-secondary education he heard his beloved band being played as he walked by a science lab. He had found his home. And his evolution since has even spawned "Science Genius B.A.T.T.L.E.S": a competition for raps about science that has gone national, inspiring kids like him to learn in a whole new way. His efforts positively prove that learning is not always about the content but instead how it is presented or described, a lesson that Pete and I (or any blogger!) can certainly take to heart.
All of their messages, derived from an objective place of logic and reason, could easily be applied to our more right-brained kind of work. I took copious notes and am still applying them. Such motivation was not exactly what I was expecting. But Beakerhead really had something for everyone, and that emerged as a strong lesson for both of us.
(And maybe too, we will concede, does Calgary itself.)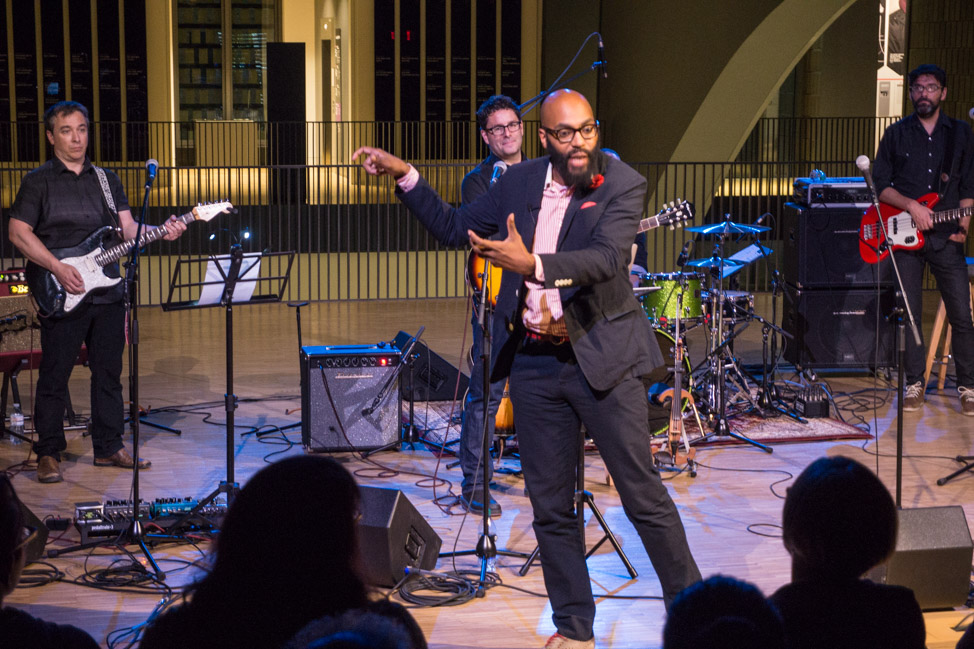 A five day festival with events all over the city, the three day stay we allotted left us both wanting for more.
We sadly missed out on the "Extreme Board Game Challenge" (playing Operation with a real surgeon!) and attending a special event to unravel the science behind the perfect chocolate chip cookie. (I honestly think I've got the cookie thing in the bag thanks to a solid recipe from my sister that I use, but the nerd and skeptic in me would still have liked to get another angle and start testing.)
Without attending those events however, there was obviously still plenty to fulfill us – be it fun or purely enriching experiences. (And I immediately want to find surgeon friends who I can play Operation with. Anybody?)
But the question that has plagued me since is: had we still been living in Calgary, in the shroud of meh that hung over us about our lives, would we have sought out Beakerhead on our own? Would we have gotten as much out of it as we did just now?
I hope so. I like to think we would have. But all that matters now is that we most definitely want to get back to it.
how to do it and where we stayed

Mark your calendars for Sept 13-17, 2017 when Beakerhead will take over Calgary once again. Reason #1 to go: they are already brainstorming events and even scouting space to install a gigantic, interactive 3D game of Snakes and Ladders! YES PLEASE.
If you're looking for a place to stay when visiting Calgary, we recommend Hotel Arts (as one of the Beakerhead partners!) or check out this guide to the best Calgary Airbnbs if that's more your thing!
This post was produced by us, brought to you by Beakerhead.