State of the Blog Address
State of the Blog Address
Words by Dalene Heck / Photography by Pete Heck
This isn't a blog about blogging, and thus we refrain from talking about it as much as possible, save for this annual post where we give a behind-the-scenes look at where we've been and where we're going. (Previous posts are here: 2010, 2011 and 2012.)
As we pass our third blog anniversary this week (!!), we have some things to say about what's going on with Hecktic Travels, including some changes that are coming up. (If you are interested, please read on, but if you think this is boring and would rather just read about some travel adventures, check out these two favourite posts from 2013: reflections on four years of travel, and what the world thinks about Canadians.)
But before we go on, we do have one favour to ask. While we have many thoughts on the future of Hecktic Travels, we want to check in with you. What do you like? What do you want to see us improve? We'd also love to learn a little more about you, dear readers. If you would take a few minutes to answer a short ten question survey, we'd forever appreciate your honesty and candour!
The survey is now closed. Thanks for all your responses!
*****
About a year and a half ago, at the first travel blogging conference either of us ever attended, I had an extended conversation with a prominent travel blogger about seeing blogging as a profession. He stared at me incredulously when I said that I wasn't committed to it at that point, that I didn't even see how it was possible.I couldn't see the end game. I couldn't fathom the point at which we would be financially sustaining ourselves based on what we do with this little labour of love. Sure, some people are able to live well solely off of their blog (very few in comparison to the thousands out there), and others are happy to just bounce from one press trip to another (which has never been our goal). Even though we already consider ourselves successful via the definition of simply and happily doing what we love, I couldn't see how we could continue with it indefinitely given the large amount of effort and little financial return. Last year, if you remember, we estimated that we made ~$7.00/hour and just $3.25/hour the year before that. Hardly a viable business model.
Whether we knew it or not when the year started out, 2013 became transformational for us. Spurred on by the fact that our life savings were inching closer to the point at which we both agreed we would say "stop", we tried our hand at many different things to see what we liked to do, and what would best help us keep our feet in motion. What could we do, with the skills that we have, in order to meet our only goal of sustaining a nomadic lifestyle?
What could we do, with the skills that we have, in order to meet our only goal of sustaining a nomadic lifestyle?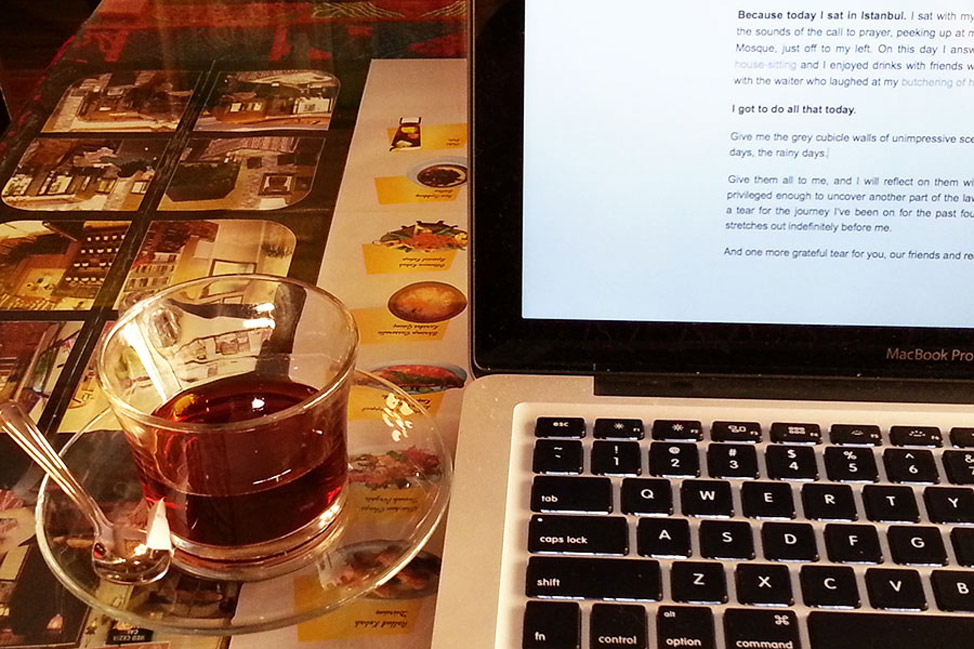 I started doing more freelance writing (hated it), and we began to focus on creating video (loved it). We started to set up additional sites to create passive income (hated it, never completed), and even did some small business social media consulting (medium liked it). We organized social media marketing campaigns (loved it), and mentored new bloggers (now THAT was fun).
And come fall, something *clicked*. Our inbox started to fill up with opportunities. People were saying *yes* more often, and to things, we were really excited about it. That old saying, do-what-you-love-and-the-rest-will-follow appeared to actually becoming true.
Corner: turned.
I don't think it was exclusive to just us, though. I think it is due to the travel industry truly recognizing that we (collectively, as bloggers) can provide real value. That those of us who work our tails off and treat this as an actual career is dead serious about what we do, and with the right partnerships in place to maintain our livelihood, we're not going away any time soon.
And we are no longer questioning our future. Now, as we sit at the beginning of a new calendar and blogging year, some realizations have been made about our blog, our business, and ourselves. 2014 will be the year of precise focus. Our behind-the-scenes strategies will sharpen, and while we renew our efforts to provide more value to our readers, we'll also be further developing the means to keep going.
Here's what you can expect…
— Less, but more. In case you haven't noticed, we've cut back on our posting. It used to be three times a week like clockwork, but this fall we cut back to two (and sometimes only once). And it was the best decision we could have made, both for us (allowing us more time to focus on outside work), and for you (posts since then have become more detailed, and with more juicy photos). It started out as an experiment but is now our new standard.
— Some of our "outside" work is not just good for our own pocketbook, but for travel bloggers in general. We've got exciting multi-blogger social media marketing campaigns currently in the works and more on the horizon. Not only do we find this work incredibly satisfying because it calls on the business skills we built in our past lives, but the fact that we can play a small part in making blogging a viable solution for our peers is also highly rewarding.
— Our mission to change the English language IS STILL GOING STRONG. To be continued…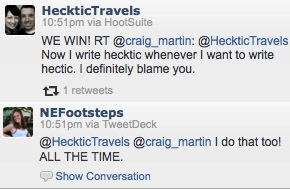 — Lights! Camera! Action! In all honesty, sometimes I wish I could just dump writing and present everything in video. It's a lot more work, but I find it a lot more fun. And we've had some early success with it – being pleasantly surprised by two companies purchasing our videos, and we are now currently in negotiations with another to produce even more. Expect more action shots on our website as we focus on increasing our skills.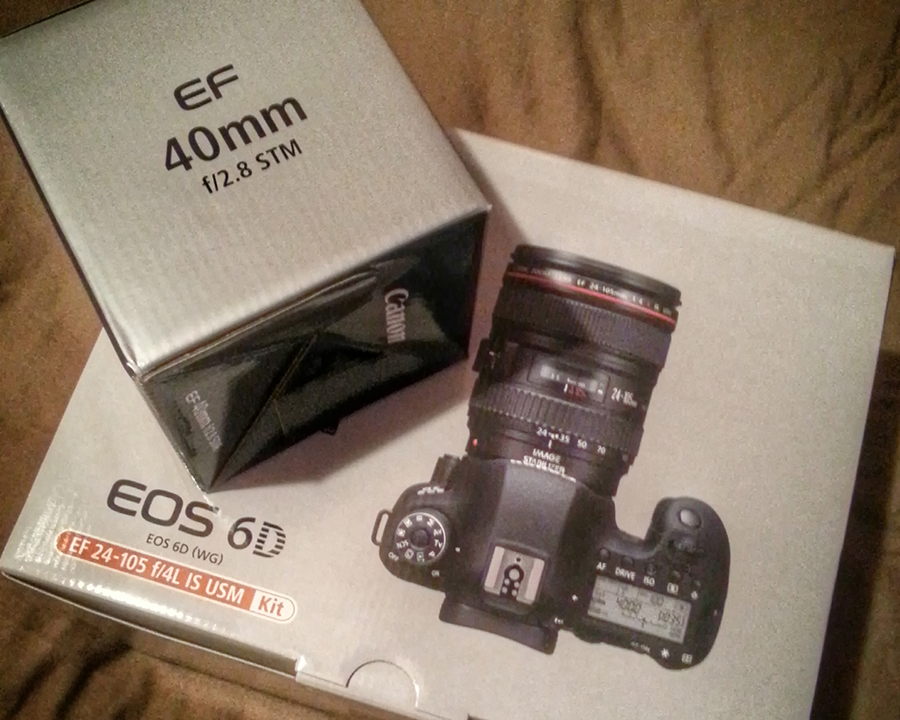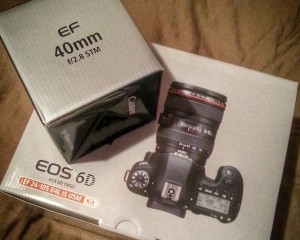 — Pete's got new toys! So he had better start producing some better photos soon or he's fired. 🙂
— More value. We've recently hired someone to help with administrative duties which means we can better organize this site and also offer more of the information that we know you love. First up: house-sitting just got hotter. We have been scouring the web to bring you the hottest house-sits once a month, and now we are going to bring them to you weekly. Bookmark this page and come back (every Monday starting soon!) to see where in the world you can find free accommodations.
— Refined focus on social media. It didn't take us long in this biz to recognize that we have different audiences on different platforms. There are some people who have probably never looked at our site but only follow our Facebook page and others that prefer to just catch-up with us via our monthly newsletter. Whereas we used to see each avenue as just a way to push out our blog posts, in this last year we have realized that nurturing each of these with specific strategies is the best way to go. Expect a more tailored approach to our Twitter stream, continuing with our current Facebook and Instagram strategies which we believe work well, and ramping up efforts on that ugly beast Google +.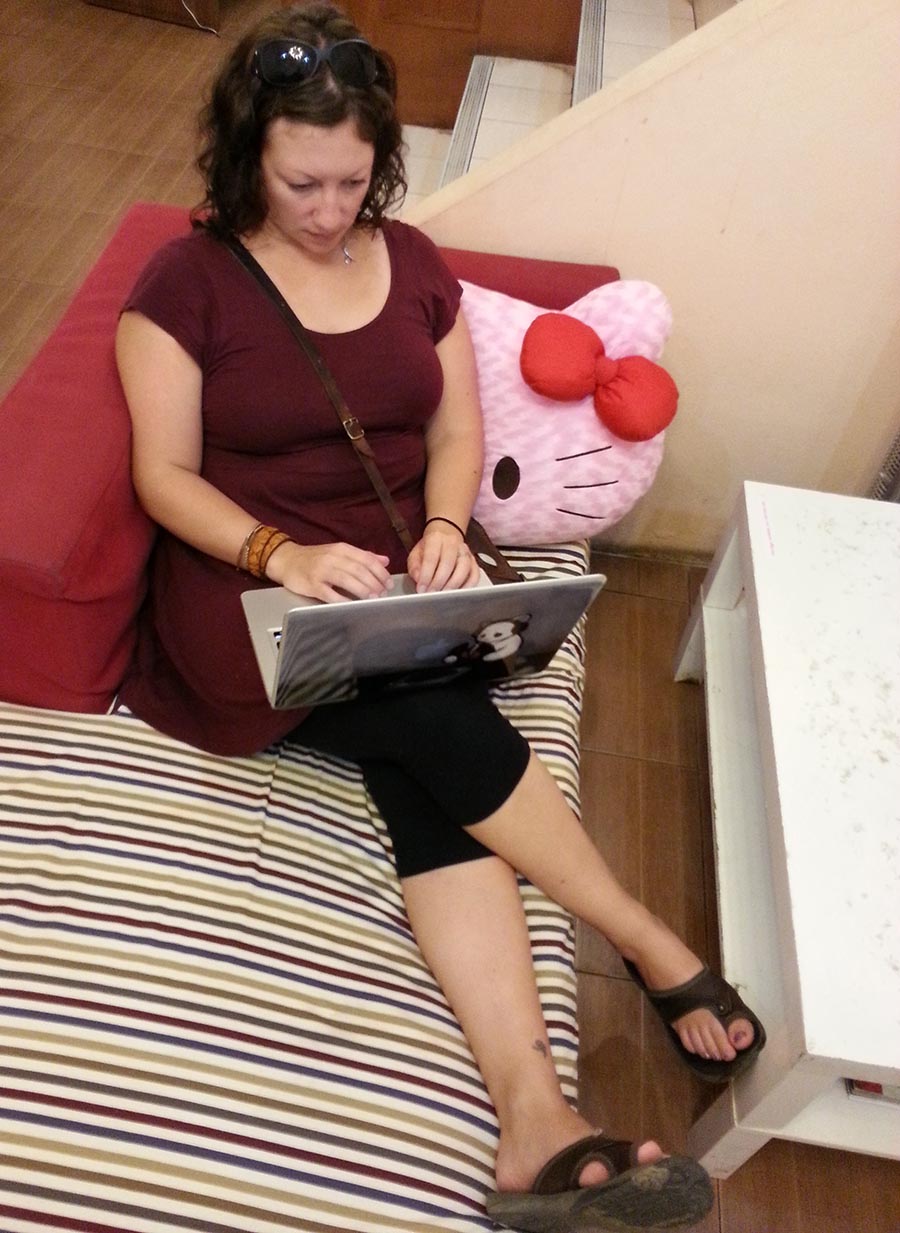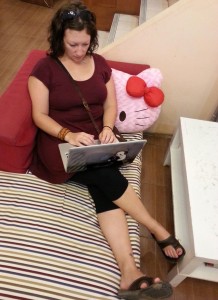 — Early results on our survey indicate that while you do appreciate that this is largely a storytelling website, readers want some travel tips to go along with it. Haven't y'all learned that we are kinda bad at this travel thing? Our goal has always been to just tell pretty stories from the road, but we understand that we should be more helpful too. We'll give this some thought and see what we can do. *grumble grumble*
— Regarding our own travel. While we are still massive advocates for house-sitting, we did less of it in 2013 than in previous years, partly because of one particular heart-breaking incident that left us reeling, and the fact that we find we need more flexibility in our schedule (it's much easier to leave an apartment rental than a house-sit if we need to for work)! We do hope to house-sit more in the new year, but they will likely only be shorter stays.
The first half of 2013 will keep us in North America, partly for family commitments, and also to be closer to clients (working on projects based here while we were in Cambodia and Thailand was a sleepless nightmare for us). The deeper we get into the business, the more we find it dictating where we can travel. That isn't ideal and not the goal of this nomadic lifestyle we originally embarked on, but if we do things right, then solid work through the first half of the year will entirely free us up for the rest of it.
THAT…we can happily live with.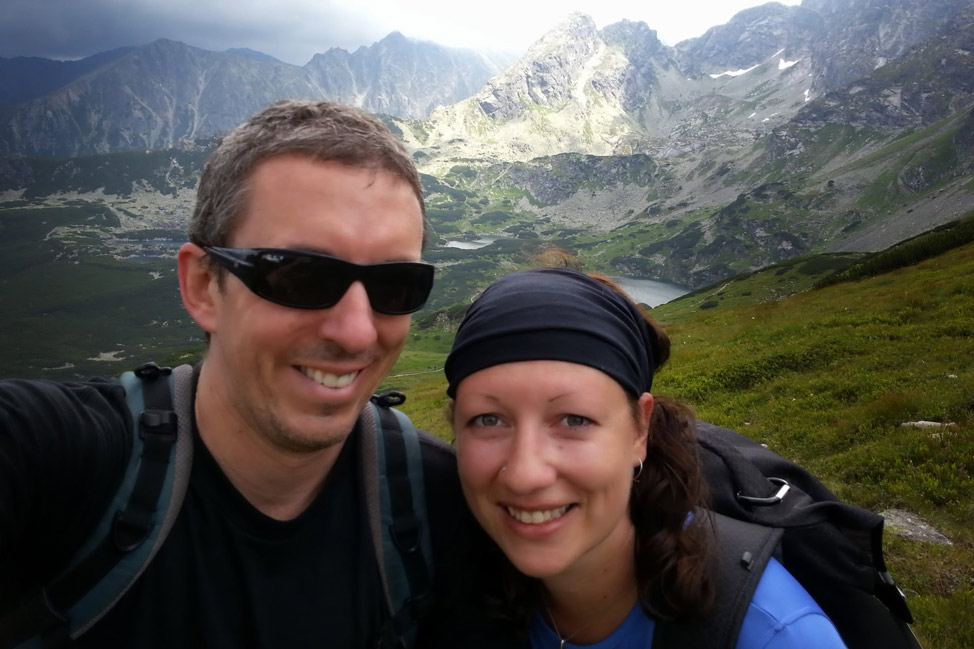 I feel like with each occasion that we take to reflect on the past year and project to our future, I can't help but proclaim: "Our future couldn't be brighter!" And this year I say it again, and of course, I mean it more than ever.
We've been travelling for nearly five years, blogging for three, and we can finally, FINALLY, see the end game – where we can keep our feet moving, put food on our table, and really love what we do.
And that is all we've ever wanted.
*****
One last reminder for you to complete our annual survey! Many thanks in advance.