What the World Thinks About Canadians
Words by Dalene Heck / Photography by Pete Heck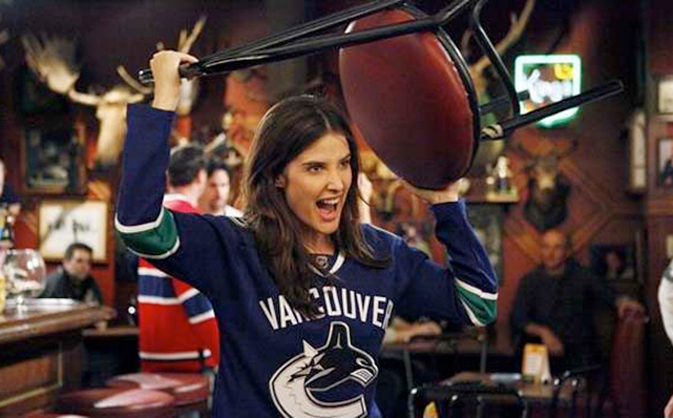 "I would like to ask you a question," C almost whispered, pushing her long hair back behind her ear. She sat shyly hunched on the bench, folding her shoulders inward and making her diminutive frame appear even smaller. Her peers, a group of Grade 11 English students gathered with us for an afternoon picnic, were playing a raucous game of volleyball as we sat back and chatted.
"Of course!" I responded, "Ask away!"
"Are Canadians afraid of the dark?"
Despite my best efforts to spare her vulnerable feelings, a snicker escaped. My Aunt, sitting beside me, didn't fare any better.
After assuring C that as a nation, Canada has no collective fear of darkness (words of truth from my Aunt: "We practically live in complete darkness during the winter months, it would be awful if we were afraid of it."), I explained to my Aunt that I knew exactly from where this question came. It was not uncommon for us, while living in this small remote Turkish town, to be questioned regarding their only exposure to our home country: a quirky Canadian character named Robin from the popular CBS sitcom, How I Met Your Mother.
Robin is teased and tormented by her American friends for several stereotypes: her love of hockey and her obsessive use of the word "eh" when drinking, as well as the unsubstantiated notion that all Canadians fear the dark. Chair throwing aside, Robin typically takes it all in stride and represents us fairly well. (At the very least, even though Robin is fictional, she is better than some other representatives we have as a nation.)
Understandably, popular culture is often the first teacher overseas, as it can transcend the barriers of language and miles (for English students in foreign countries, watching TV is often homework as means to improve their language skills). We don't have the constant international media attention that our neighbours to the south have. And so, beyond a few well known celebrities, we ourselves as tourists are often the biggest exposure others may have to our home country.
Thankfully, those that have gone before us served our nation well.
overwhelmingly, people love us.
Once, while checking into a hostel in southern Chile, we overheard some Aussies talking with Brits about who they've met on the road. One said: "Have you met any Canadians? They are SO nice! We love Canadians!"
And I have to tell you, that was not the first time we heard that, and certainly not the last.
It is a repeating chorus wherever we go. We are pre-judged as awesome before people have barely spoken a word to us. Although we do get teased for being too nice, too laid-back, and for apologizing too often. (And we're real sorry about that.)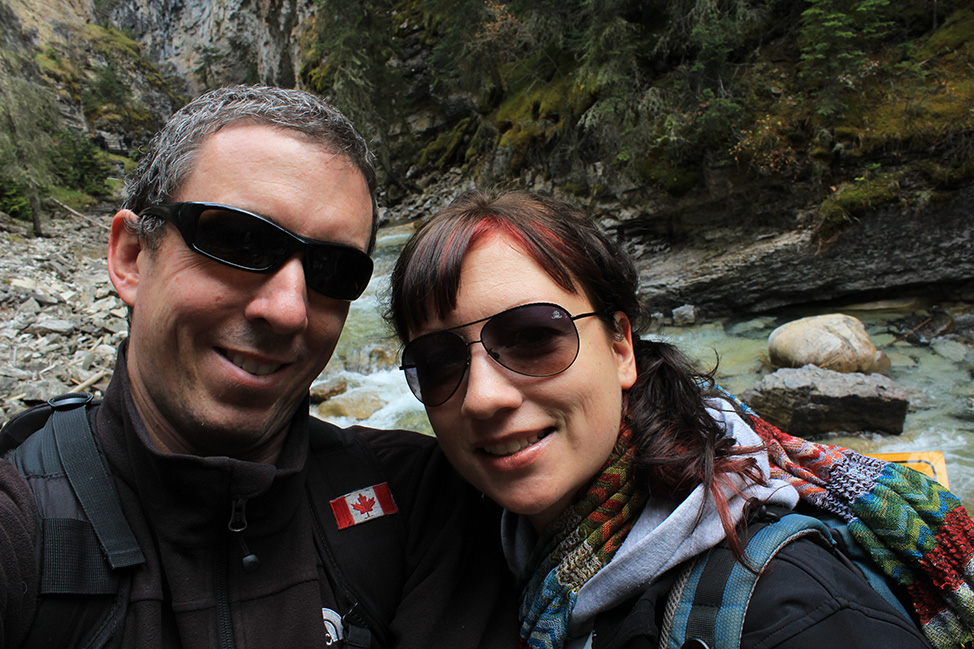 Both Pete and I wear a Canadian flag on our backpacks, proudly. Some people do it in order to be automatically distinguished from our southern neighbours, but we do it for the instant rock-star status it brings. It can be like flashing a gold card at an expensive night club, sometimes you just get treated better for it.
as long as people know what our flag looks like.
Like C, some people don't know a lot about us aside from a few popular celebrities.
We have met people that couldn't point Canada out on a map. And some of our dear friends from around the globe repeatedly pronounce it Cah-Nay-Dee-Ya no matter how many times we say it correctly to them.
When we retell these stories back home, our friends and family often get their backs up, and I will admit to doing so at first as well. We live in the second biggest country in the world! How could people not know about us?
And then I found peace with it and shelved my Canuck ego. I realized that this can actually be a good thing. Or at least, better than the dark alternative of being hated because we've made the international news for something undesirable.
I see it as an opportunity – a perfectly clean slate. If we are their first exposure to anything truly Canadian, we try to represent our nation well. We like to show pictures of home, be helpful and generous, and of course, automatically apologize even if we're in the wrong.
(We can't help that last part. It's just a part of us, like the maple syrup that runs through our veins.)
We want the next tourists to pass through to get the same star treatment we sometimes do, and to be known for far more than Bieber and that Robin lady who is scared of the dark.
and we want to be known as more than "that cold country next to America".
Without fail, every new acquaintance made overseas pegs us as American at the start. It's a natural assumption, given our similar accents and the chances of meeting a Canadian versus an American (the USA has ten times more people, of course more of them will be on the road). We politely correct them, but sometimes our reference to the almost 9,000km border doesn't even matter.
We are made out to be an extension of America, and sometimes get pulled into a discussion on our neighbour's politics whether we choose to engage in it or not. A tour guide once noted that we were essentially the same because we had elected a "crazy conservative President, like Bush". Firstly, while Harper is no gem, the ideals of his Conservative party are more closely aligned with America's Democrats than the Republicans.
Secondly, we have a Prime Minister, not a President. (But we can understand how he could have made that mistake, and we did apologize for the confusion.)
We take no offense to being initially labeled as Americans, as more often than not, Americans are very loved too. Although it may be counterintuitive to the democratic process, the actions of government do not always reflect the values of the common people (heh), and many citizens of the world rightly recognize this.
We ourselves have made many close American friends on the road and have enjoyed both of our extended house-sits there immensely.
We just want to be clear that we're not one of them. Let there be no confusion here that we are one and the same – our hockey players are way better.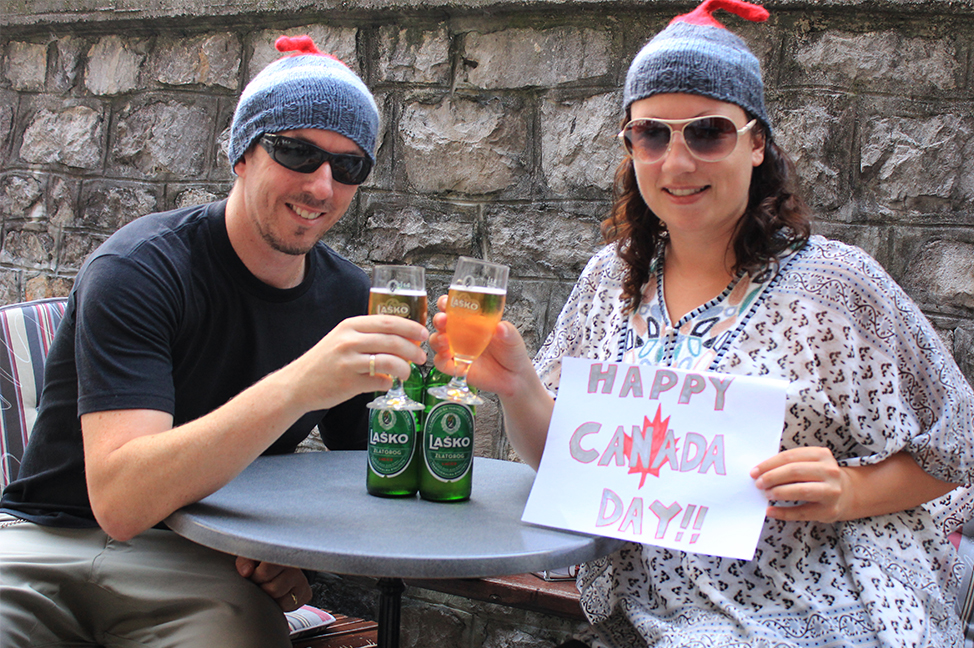 in conclusion: we have a lot to be proud of!
We have our share of issues, without doubt, but Canada has largely been a positive force on the world stage – both politically and at the micro level with meager backpackers like us – and Pete and I are joyfully reaping the benefits. For the most part we are welcomed with open arms, often hear proclamations of love, and are even granted the odd discount thanks to the maple leaf on our passports.
And for those who know little of Canada, we are happy to teach them what we can (with the exception of when people believe Bieber is American, we usually let that one slide).
The truth is that we never fully appreciated our own country until we left it. Clint Borgen, an American philanthropist, once said: "When overseas you learn more about your own country, than you do the place you're visiting." And that is the truth.
It is one of the greatest lessons learned in our four years of travels – one of immense pride for our home. Because we really do come from one of the best countries in the world.
(Shit, was that too much boasting? Sorry about that.)