We're the un-planners, the un-assumers, the un-expecters.
And when you visit many tourist-y spots, as we do, those titles can be hard to maintain. We're up on travel news and many travel blogs such that there are few places in the world that seem unchartered, few stories remain untold.
But with Wisconsin, avoiding knowledge on the state was easy. It is not heavily touted as a must-see tourist destination, and in fact, many were perplexed at our decision to visit for an extended period of time. Truth be told, we were attracted to only one aspect of it: the cozy log cabin in the woods with which to relax, decompress, and get some work done (it could have been in any state or province or country, for all we really cared). After being all-Europe'd-out and then spending a couple of months bouncing between family and friends beds, that was all we cared about. A tranquil, comfortable, snuggly space.
Our house-sit in the woods absolutely delivered. And along the way, when we could stand to get out of our jammies and drag ourselves into town, we learned a thing or two or seven about Wisconsin…
It's Wild
As in, wildlife roaming in the wilderness, and wild colours worn by the hunters who chase them! We have never before in our lives been exposed to such a strong hunting culture. Signs for a countless number of hunting lodges speckle the side of highways in an otherwise sparsely populated region. Our routine drives to Hayward always included at least one animal sighting. Hunter's orange is all the fashion rage, and Pete was once scolded for walking outdoors without it (apparently, if you are shot while outside and you're not wearing the appropriate brightly coloured clothing, the shooter is not at fault).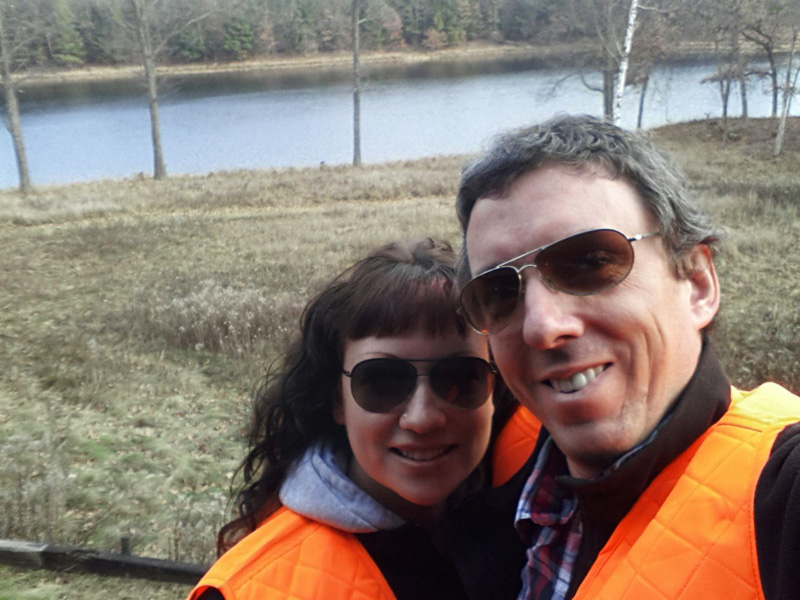 Friendly
These Midwesterners are an affable bunch. Our neighbours fed us, new friends ensured that we got a good taste of what Wisconsin has to offer, and a random hairdresser even doled out hugs after a half-hour session of bonding over clipping. We felt completely welcome and well taken care of during our time there.
Quiet
Aside from the frequent gun-shots during hunting season (see "Wild" above), we reveled in the startling quiet of our wooded retreat. It was the kind of silence that rings in your ears and takes some serious getting used to. But, because it was accompanied with matching tranquil scenery, we made do. 🙂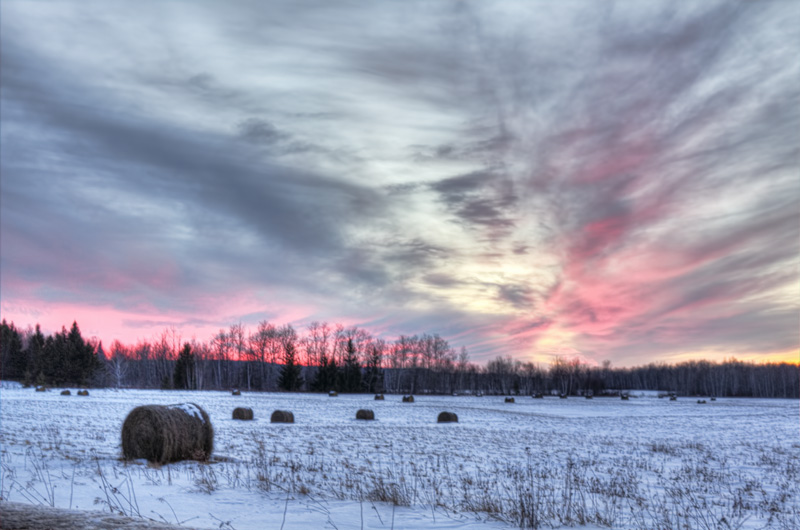 Confused
It was quite interesting to be in the US for last November's election. Despite the computer generated phone calls five times daily from the likes of Bill Clinton and Clint Eastwood urging us to vote, we were happy to entertain questions from people we met about the health care system in Canada and our thoughts on American politics. It was even more interesting to see that the first ever gay senator was elected from Wisconsin last November. And then, on the other side, there is a Republican governor who somehow managed to survive a recall after a heavy corruption scandal. Wisconsin is a political puzzle.
Wet
There are over 15,000 documented lakes in Wisconsin, not to mention the shores of Lake Superior in the north, and the route of the Mississippi through the state. Fancy an endless number of places to swim, fish or kayak? Then you can find it in Wisco.
Cultured
Wisconsin is home to several famous artists – Spencer Tracy, Orson Welles, Georgie O'Keefe, to name a few – but that is not what I'm talking about here. I'm referring to the bacterial variety – that which makes all of the delicious cheese the state is so notorious for. We are sure that we ate our weight in dairy products, and then some!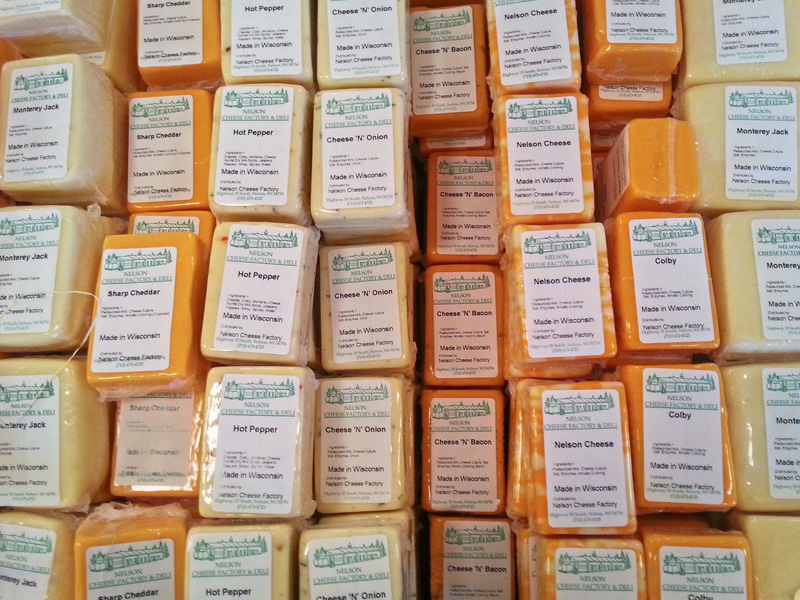 And Wacky!
There is just so much weirdness. We discovered the giant fiberglass fish and the combination of pubs/wildlife museums, but there is still so much more. Like weird laws: at one time, margarine was illegal, and it is prohibited to serve apple pie in a restaurant without cheese. There is a whole section in the Huffington Post about weird Wisconsin news, and it includes such article headings as: "Paranomal Experts Say Ghost Probably Didn't Punch Woman" and, "The Only Clown vs. Cop Brawl Video You'll Ever Need".
Oh Wisconsin, we will miss you.